Bruce Clay, Inc. SEO and Internet Marketing Blog
Posts by Bruce Clay, Inc.
---
January 19, 2017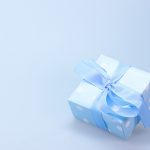 Have you ever pasted a link into Facebook or Twitter to find that the associated image has nothing to do with the content of that page, or that the post description reads like an SEO Mad Lib?
You think twice about sharing it, don't you?
There's a way for marketers to control the experience their content produces as it shows up on social networks including Google+, Facebook and Twitter. Control the social media content your page generates through social meta tags.
Read more in What Are Social Meta Tags? How to Control How Your Content Looks in Social Media Shares.
---
November 23, 2016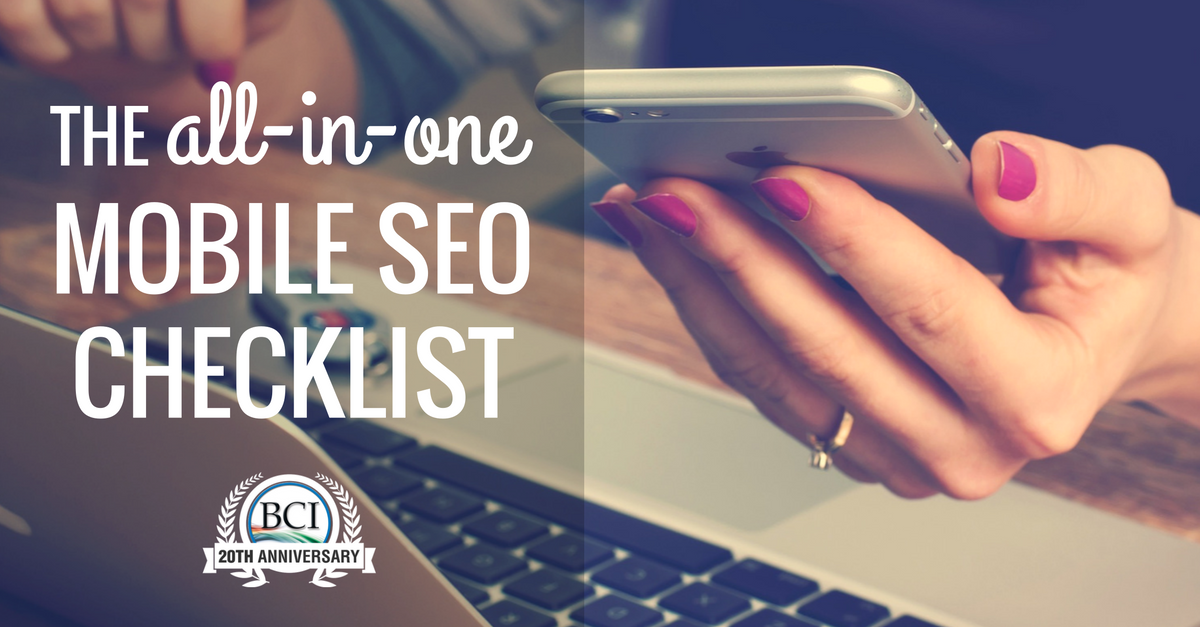 The mobile user experience really matters to Google. Proof:
• As of 2015, more searches are performed on mobile than desktop, meaning mobile is the main device used worldwide for the majority of online browsing time. Google has been strongly emphasizing the mobile-first perspective ever since.
• In April 2015, Google made a pre-announced update to the algorithm that ranks mobile search results. A website's mobile friendliness officially was dubbed a confirmed ranking signal for mobile search rankings.
• In late 2015, the Google Quality Rating Guidelines were updated with screenshots from the perspective of mobile devices.
• In November 2016, Google pre-announced an update to its search index, moving to a mobile-first index. This means that Google uses your site's mobile version in ranking calculations.
• And this coming January 2017, sites that show an intrusive interstitial in the transition from a mobile search result to the content clicked will not rank as highly in Google results.
Google is optimizing its users' mobile search experience and webmasters must be in lock step.
Consider this checklist your mobile SEO go-to resource.
Read The All-In-One Mobile SEO & Design Checklist.
---
October 19, 2016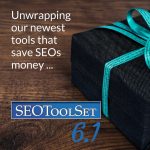 We have a new set of tools that, once you use them, should make you a better SEO.
They save time, identify issues, help with ranking and more. And the subscription price is the real present …
Read more of Unwrapping New SEO Tools That Save You Money: SEOToolSet 6.1
---
September 15, 2016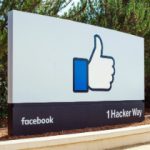 The Facebook algorithm takes into consideration engagement, relevance, timeliness, and thousands of other factors in an effort to populate a user's News Feed with more of the stuff they want to see, as inferred by Facebook.
Unlike sites where everything you post automatically appears on the timeline of every person who follows you, Facebook uses an algorithm to dictate what content shows up in an individual's News Feed.
In a sentence, the Facebook algorithm weighs factors to determine on a post-by-post basis whether a post is qualified to pass into an individual's News Feed. For more on the Facebook algorithm and how to get maximum reach for your posts organically, read What is the Facebook Algorithm?
---
September 7, 2016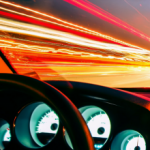 If you care about the ROI of your website, you know the importance of mobile page speed.
Google has pushed its major speed initiative, Accelerated Mobile Pages — AMP for short — hard over the last year. As AMP features and specifications evolve, marketers can capitalize on improved UX and ranking opportunities by staying up to date on AMP.
Here's your primer on the AMP opportunity. We outline:
Read The CMO's Guide to Accelerated Mobile Pages.
---
August 26, 2016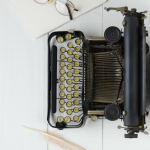 This week Bruce gave a crash course to those writers, editors, bloggers, and marketing managers who rely on a content management system. The presentation was an SEO crash course — 10 points to help writers and publishers see search engine ranking success for their content.
Are you a writer or someone involved in the publishing process of your business? Do you consider keywords before you hit publish? If you haven't taken a moment to understand SEO best practices, this webinar is for you.
"Most people don't know how to do SEO. Most people don't understand what is important, what isn't important, and how to set your priorities," says Bruce during the webinar. "The priority of SEO is to get you visitors. Search engines rank results based on expertise, authority and trust. The CMS is how you get the right ranking factors in the right place for the search engines to understand that you're an expert."
Click to see the slides or replay the webinar.
---
August 18, 2016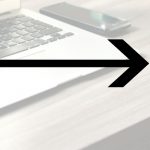 A 301 redirect is a command used to tell the search engines that a page has permanently moved, and that you want them to index the new page and drop the old one from their index.
Think of it as a change of address card for the web. As long as everything is done correctly, a 301 redirect will ensure that you keep the rankings earned by the old page and it will prevent duplicate content that should arise if the engines were to index both versions of your site.
Read on to learn how to implement a 301 redirect.
---
August 11, 2016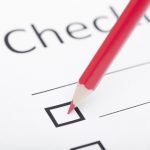 In Bruce Clay, Inc.'s SEO training course, we offer students an SEO checklist as one of the many take-home materials. Use this excerpt as an in-hand to-do list or basic audit outline.
While this checklist isn't exhaustive (although it's constantly updated and growing!) many people find this list to be a helpful reminder of the many items to check during their SEO projects.
Get The Always-Up-to-Date SEO Checklist from Bruce Clay, Inc.
---
December 23, 2015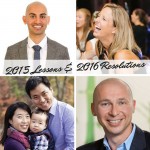 What do your favorite digital marketers resolve to do in 2016?
"Be the change I want to see in the social media world by advocating positivity, productivity, mindfulness and balanced best practices in business."
"Next year in terms of work, I'm going to focus more time and energy on learning mobile apps, online video, and Facebook/Instagram ads."
"I do believe folks "can't be what they can't see" so I intend to be a more visible role model for local young women in STEM."
"Understanding their (millennials') different values and online fluency was very helpful to designing many of our conversion rate optimization initiatives."
"If public speaking is something that you too, are looking to improve upon, I highly recommend attending a meeting (of Toastmasters International) in your area. "
Read the 2015 lessons and 2016 resolutions of Neil Patel, Tim Ash, Lisa Buyer, Jim Yu and many more of your favorite marketing personalities.
---
December 15, 2015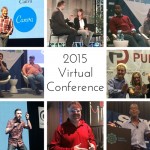 Here on the BCI blog, we publish updates to keep digital marketers current on new tactics and evolving perspectives. To do so, we send livebloggers to major digital marketing conferences so readers can get the 411 from the industry's search marketing, content, conversion and advertising experts. This year, Virginia Nussey and I covered more than 85 sessions live from SMX West, SMX Advanced, SMX East, Pubcon, SEJ Summit Santa Monica and BIA/Kelsey NEXT in Local.
As we wrap up the year, we present an early holiday gift. We're packaging up the most high-impact liveblogged sessions of the year to create a virtual conference you can follow along with each day this week. Or, pick and choose the tracks that interests you. Either way, this virtual conference is your fast track to getting up to speed on what happened in digital marketing in 2015:
• Wednesday, Dec. 16: Content, Social Media & Understanding Your Audience
• Thursday, Dec. 17: Search Engine Marketing, PPC Advertising
• Friday, Dec. 18: SEO Milestones of 2015
Read SEO, PPC & Content Virtual Conference: 2015's Liveblogged Lessons
---