Chelsea Adams - 2/7 - Bruce Clay, Inc. Blog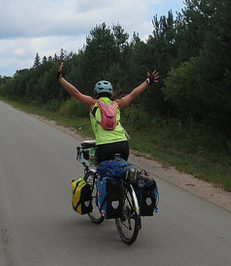 Chelsea Adams on Google+

@ChelseaBeaAdams on Twitter

Chelsea Adams on LinkedIn
Chelsea Adams is a long-distance cyclist, aspiring cob house builder, schema/analytics/algorithm obsessor and senior content writer at Bruce Clay, Inc. Chelsea would love to be stuck on an island with Avinash Kaushik, Ben Folds, Geoff Lawton and the world's largest Apples to Apples deck.
Posts by Chelsea Adams
---
October 22, 2014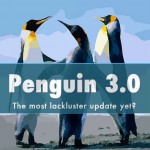 For 12-plus months analysts have been waiting for the Penguin 3.0 update that would allow reformed corner-cutting clients to claim full penalty recovery and regain SERP rank. With six months between updates set as the standard through 2012 and 2013, a full 12-month cycle between updates has created quite the build-up for Penguin 3.0.
So, when an October 17, 2014 Penguin 3.0 update was announced by Search Engine Land on October 19, much SERP rank fluctuation was expected. Instead, what we've seen in the five days since the update can only be described as overwhelmingly underwhelming.
Read more of Penguin 3.0 is Overwhelmingly Underwhelming.
---
April 21, 2014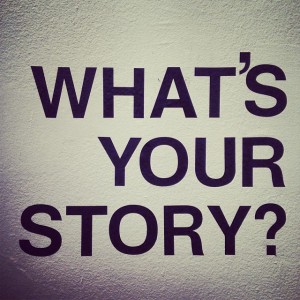 Storytelling. It's important. I feel like you, my Digital marketing comrades, get this by now. Interruption marketing is dead, the online attention span is dwindling, content creation is up, and your brand needs a hook to catch consumer attention before the message goes in one ear and out the other (if it even gets to the first ear at all).
You get it.
But what if you're not GoPro? What if your brand is boring or mundane? What if you sell less than sexy everyday products like graham crackers or online classes?
Enough with the what-ifs.
Storytelling that works is all about telling your story in a context that gets people thinking about their own lives. Every brand, no matter how "boring," has some special hook in their product line or their value system that is a great story just waiting to be told.
Taking a cue from the experts that are already doing it right, here are three great examples of big brands that are content marketing with stories that sell, and five reasons why their campaigns work so well.
Read How 3 Big Brands Use Storytelling to Make Everyday Products Exciting
---
March 24, 2014
This year Bruce Clay, Inc. writers Virginia Nussey and Chelsea Adams were able to attend 40% of the SMX West sessions offered March 11–13, 2014. From the sessions they attended, they were able to compile 24 live blog posts, and 30 actionable takeaways for anyone needing a quick hits summary of the event.
Continue on to read 30 Smart Online Marketing Tips From SMX West , and to add your own to the list in the comments section.
---
March 13, 2014
In this Q&A session, veteran SEOs Rae Hoffman, Warren Lee, Laura Ann Mitchell and Marshall Simmonds joined Danny Sullivan and Jeff Preston for an anything-goes, PowerPoint-free panel discussion fielding questions such as:
Does quantity of content still matter for rankings?
What should a company do when an employee leaves who authored quality content?
Should category filter pages be blocked from indexing?
Will Facebook become an active player in search?
What are tips for determining agency pricing for SEO?
Read more of Q&A Session with 4 Expert SEOs (Pubcon Liveblog)
---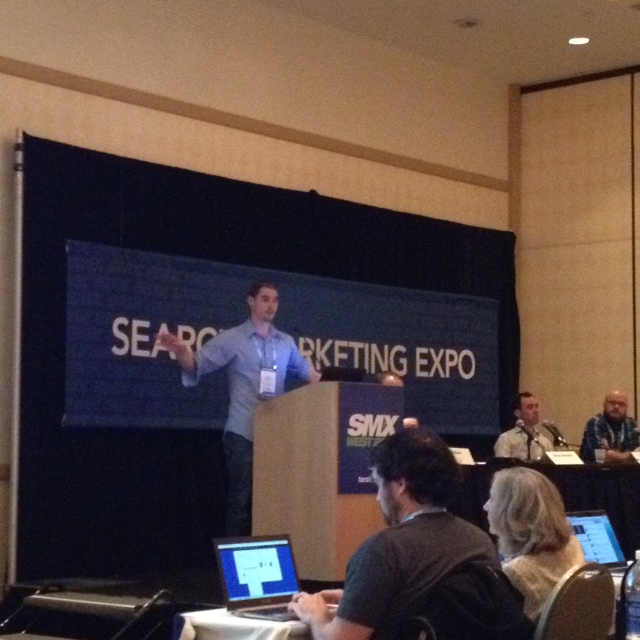 Hooooly Cow. This session was really above and beyond. If you need to set up or optimize your local presence, this fast and furious SMX West 2014 coverage delivers! There's a lot of really helpful, actionable information formatted into list form to make it easy to consume…
Read more of Google Local Optimization in 2014 — SMX Liveblog
---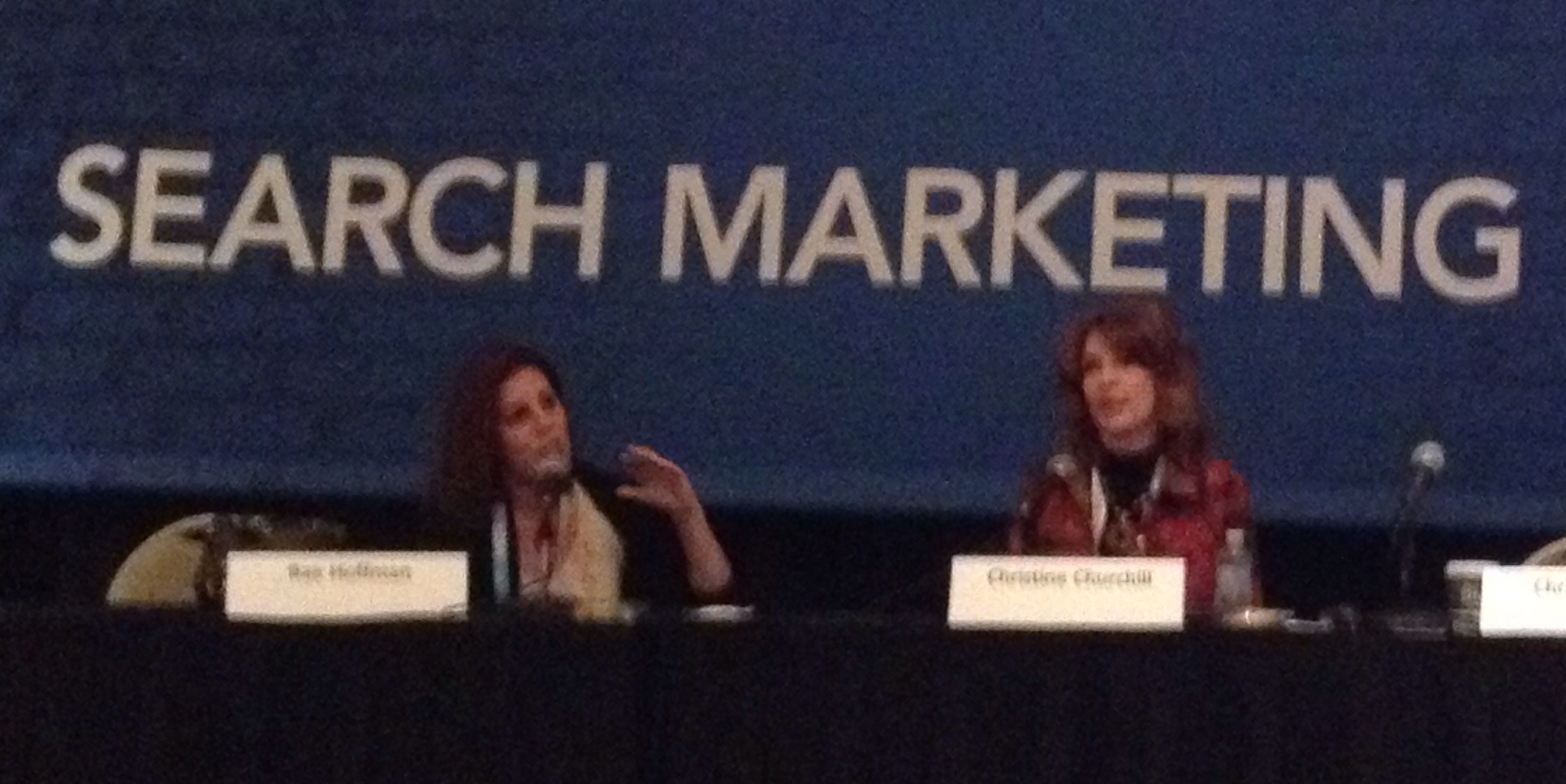 Post-not provided, it's becoming more and more important to rely on third-party keyword research tools. In this post I've documented the tools two industry experts (Rae Hoffman and Christine Churchill) recommend.
First up on the last day of SMX West 2014 is Rae Hoffman (CEO PushFire; @SugarRae). Rae is going to talk about two tools: SEMRush and KeywordBuzz.
TOOL #1: SEMRush
There's a free version of SEMRush and a paid version. The limited free version is "pretty much useless for doing any kind of deep dive into keyword research," says Rae. The paid version (which costs between $69 and $149 per month) is very helpful. We are going to look at the paid version of the tools in this session (and this blog post). Rae likes SEMRush because shows you both keyword volume and est. CPC.
Read more of #SMX Liveblog: My Post-Not Provided Keyword Research Tools (#31C).
---
March 12, 2014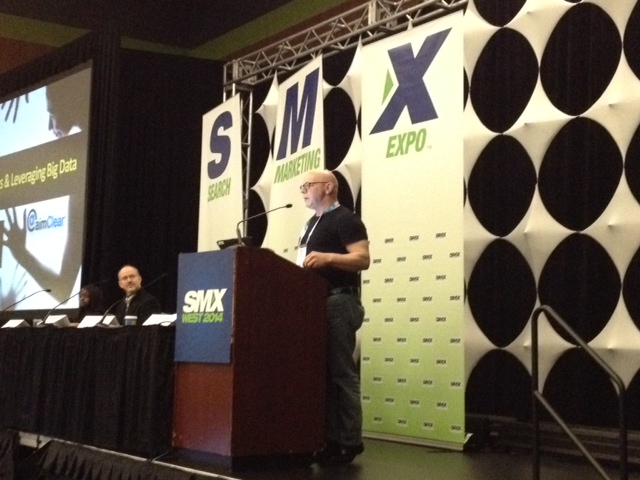 So we lost our keyword data. Now what? What does life for SEOs look like after not provided? This session is all about gleaning insights in a post-(not provided) search industry.
Panelists Benjamin Spiegel (Catalyst director of search operations), Marty Weintraub (aimClear CEO), and Laura Ann Mitchell and Ken Shults (Intel) agree: Organic optimizers have basically lost the connection between the term and the site activity. But that doesn't mean they don't have other actionable data to glean insights from search traffic.
This presentation (and liveblog) contains:
• How to glean insights from Google Webmaster Tools
• How to leverage big data
• What SEO metrics you DO need to know
• Third-party tools recommended for SEO …
Read all the practical tips in Life After Not Provided — #SMX Liveblog
---
Being small doesn't mean you're unable to succeed with big business competition! This SMX West 2014 session is framed kind of like a small biz to small biz one-on-one strategy session. The presenters have all worked with (or own) small businesses; they've all tried things that work, and they've all tried things that don't work. In these three presentations they share with us their success stories and tips you can apply to your own small business efforts.
Read more of #SMX Liveblog: Small Company; Big Results.
---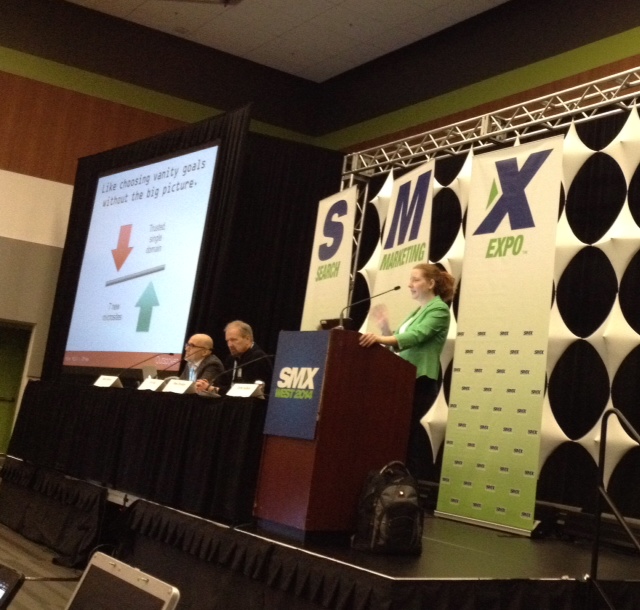 In this SMX West presentation, search marketing experts Rhea Drysdale (CEO of Outspoken Media), Eric Enge (CEO of Stone Temple Consulting) and Mark Munroe (director and SEO of Trulia.com) packed in a ton of valuable advice covering:
– What makes a great website
– How to invest in strategy, not tactics
– How to embed "SEO intelligence" throughout an organization
– 3 steps to becoming a better in-house SEO
– How to build an earned online reputation
– 10 one-liners that can frame your SEO strategy
Read all of their insights in Long-Term SEO: How to Win for Years, Not Days (SMX Liveblog)
Drysdale, the CEO of +Outspoken Media, clarified that SEO is by no means dead and revealed the characteristics of a great, long-term brand.
Munroe, the Director and SEO of +Trulia, shared ways in-house SEOs can be even stronger and noted that link building is still incredibly important for SEO.
Enge, CEO of Stone Temple Consulting, stressed the importance of maintaining a forward-facing point of view at all times because SEO is a constantly shifting landscape. He also talked about the vital importance of reputation and trustworthiness.
---
March 11, 2014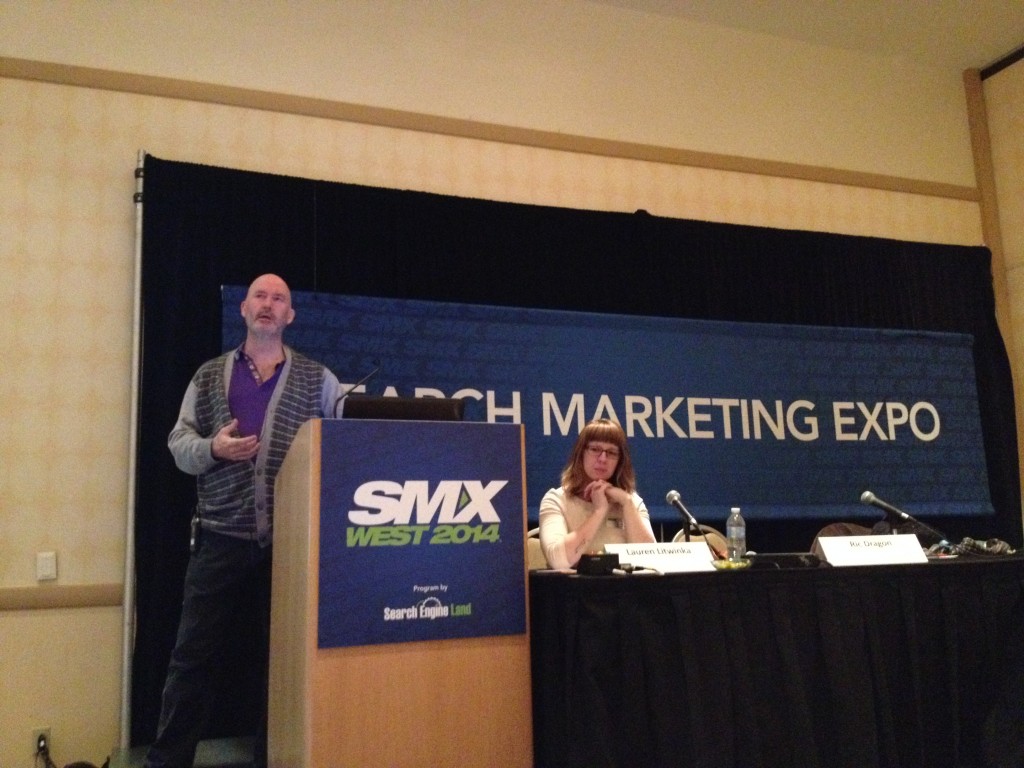 It wasn't that long ago that Twitter first debuted in 2007 at SXSW. And, in fact, it wasn't that long ago that we didn't even consider ourselves "social media marketers"—we were search marketers.
If you only take one thing from this session, this should be it: Twitter is about human communication. Any brand that has an audience that they want to connect with can excel on Twitter. It's all about finding the community; using the tools they're using; engaging your community with content that adds value.
Ready for more? Catch all of Ric Dragon's nitty gritty Twitter for Business run down.
---