Bruce Clay, Inc. Blog - 2/7 - Chelsea Adams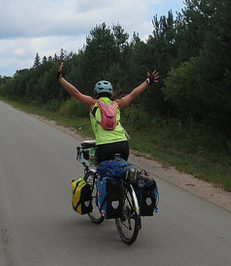 Chelsea Adams on Google+

@ChelseaBeaAdams on Twitter

Chelsea Adams on LinkedIn
Chelsea Adams is a long-distance cyclist, aspiring cob house builder, schema/analytics/algorithm obsessor and senior content writer at Bruce Clay, Inc. Chelsea would love to be stuck on an island with Avinash Kaushik, Ben Folds, Geoff Lawton and the world's largest Apples to Apples deck.
Posts by Chelsea Adams
---
March 12, 2014
Being small doesn't mean you're unable to succeed with big business competition! This SMX West 2014 session is framed kind of like a small biz to small biz one-on-one strategy session. The presenters have all worked with (or own) small businesses; they've all tried things that work, and they've all tried things that don't work. In these three presentations they share with us their success stories and tips you can apply to your own small business efforts.
Read more of #SMX Liveblog: Small Company; Big Results.
---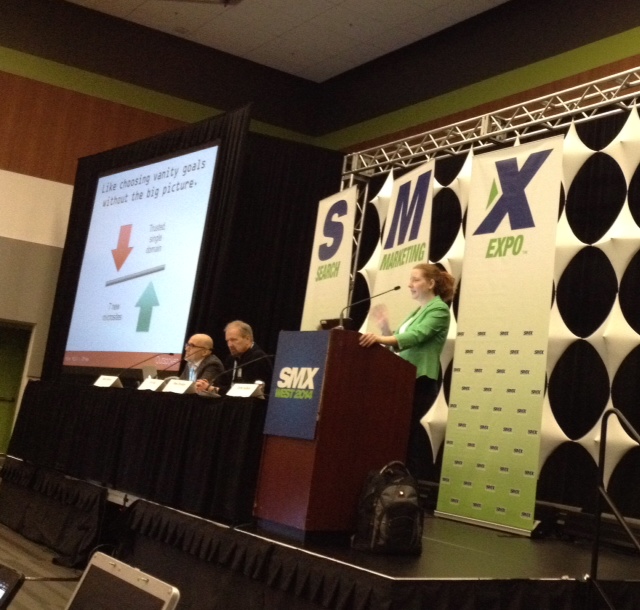 In this SMX West presentation, search marketing experts Rhea Drysdale (CEO of Outspoken Media), Eric Enge (CEO of Stone Temple Consulting) and Mark Munroe (director and SEO of Trulia.com) packed in a ton of valuable advice covering:
– What makes a great website
– How to invest in strategy, not tactics
– How to embed "SEO intelligence" throughout an organization
– 3 steps to becoming a better in-house SEO
– How to build an earned online reputation
– 10 one-liners that can frame your SEO strategy
Read all of their insights in Long-Term SEO: How to Win for Years, Not Days (SMX Liveblog)
Drysdale, the CEO of +Outspoken Media, clarified that SEO is by no means dead and revealed the characteristics of a great, long-term brand.
Munroe, the Director and SEO of +Trulia, shared ways in-house SEOs can be even stronger and noted that link building is still incredibly important for SEO.
Enge, CEO of Stone Temple Consulting, stressed the importance of maintaining a forward-facing point of view at all times because SEO is a constantly shifting landscape. He also talked about the vital importance of reputation and trustworthiness.
---
March 11, 2014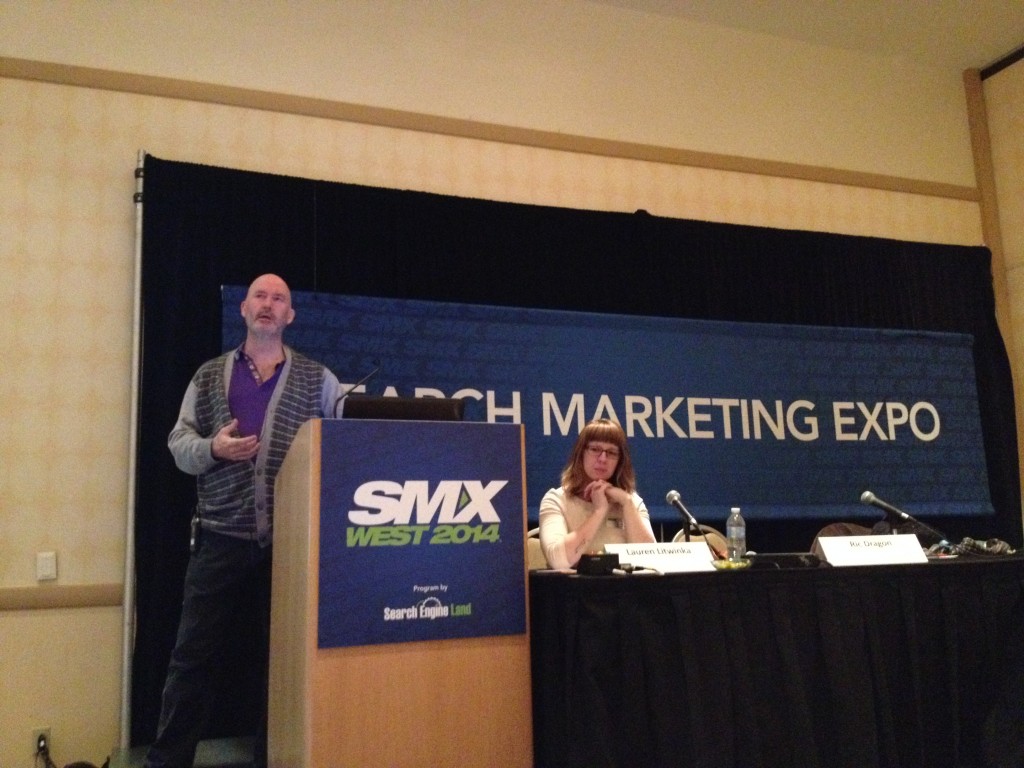 It wasn't that long ago that Twitter first debuted in 2007 at SXSW. And, in fact, it wasn't that long ago that we didn't even consider ourselves "social media marketers"—we were search marketers.
If you only take one thing from this session, this should be it: Twitter is about human communication. Any brand that has an audience that they want to connect with can excel on Twitter. It's all about finding the community; using the tools they're using; engaging your community with content that adds value.
Ready for more? Catch all of Ric Dragon's nitty gritty Twitter for Business run down.
---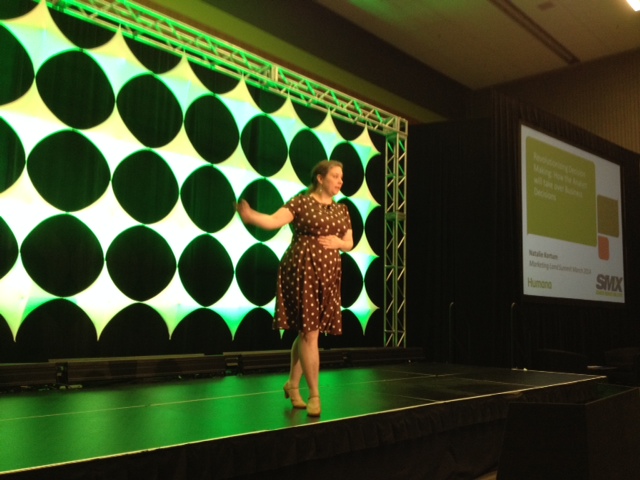 "Today, analytics practitioners influence business decision makers. In the future, analysts will own business decision making." That is a heavy statement from the #SMX West agenda description for the session I am sitting in right now.
Read more of #SMX Liveblog: Revolutionizing Decision Making: How The Analyst Will Take Over Business (#ms3).
---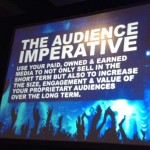 Don't let social media make you blind to the sustainable online marketing power of email. In this 25-minute mini-session Jeff Rohrs, author of "AUDIENCE: Marketing in the Age of Subscribers, Fans & Followers" discusses the future landscape of email marketing and why you need to consider your audience a prime asset.
Read more of Email Marketing & The Audience Imperative (#ms5) — SMX Liveblog
---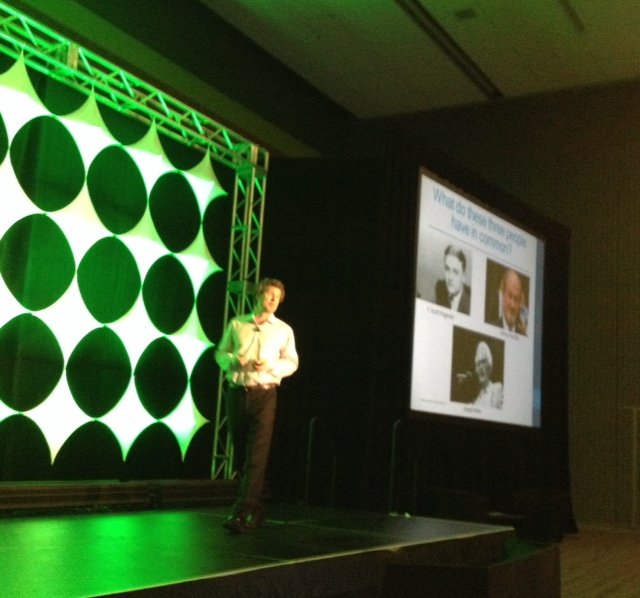 This session is all about the future of online display advertising, or, as the SMX agenda puts it: "A landscape very different than today's, and one that disrupts current advertiser practices and beliefs."
Pre-session side muse observation: I've got to say, so far my first three hours at SMX West 2014 have been filled to the brim with talk of big change – from "paradigm shifts" to "revolutionizing" the way we collect and parse analytics data, it sure sounds a lot like the end of the world as we know it is upon us. As REM did back in 1987, I feel fine, but, man…. it's worth reiterating that now is not a great time to be one of those marketers who are stuck in their ways; happy doing things the way they've always been done. The times they are a changin' and, from what I've gleaned this morning, we're at a major turning point where marketers have two options: take action or get left behind.
Read more of How You Can Prepare for the Display Advertising Revolution.
---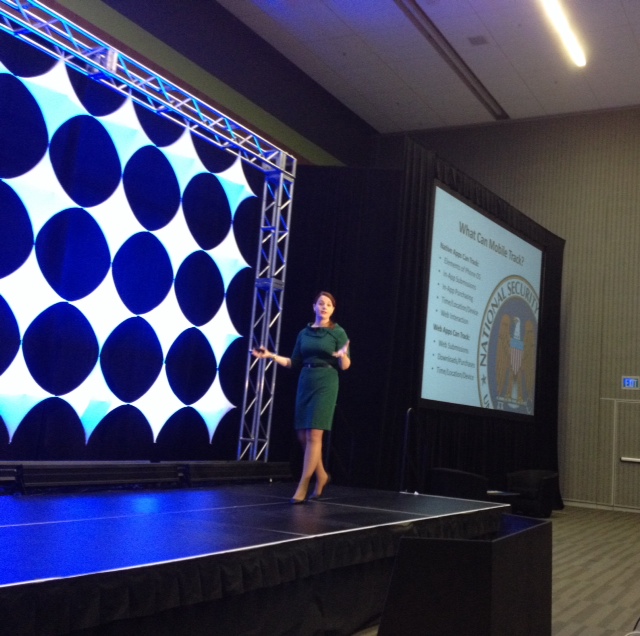 Mobile devices like smartphones and iPads are cheaper, faster and more accessible than ever. For marketers this means a major shift in the way we conceptualize, approach and actualize online and offline marketing strategy will soon be in order. In this 25-minute #SMX West session MobileMoxie CEO Cindy Krum will discuss the future of mobile marketing with a specific focus on the importance of cross-device compatibility and big data.
Read more of #SMX Liveblog: The Coming Paradigm Shift In Mobile Marketing (#ms2).
---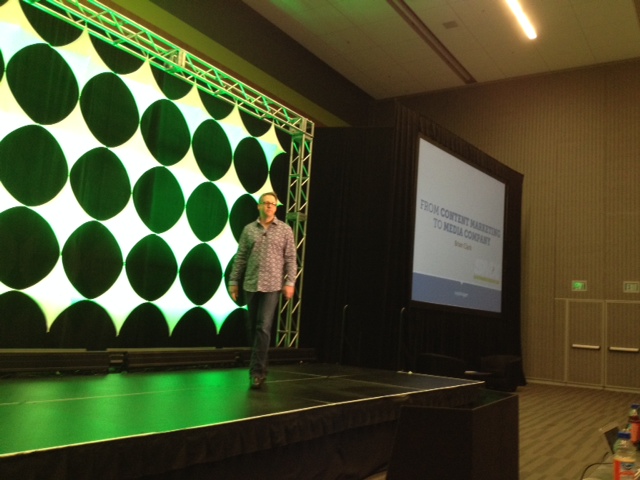 What does it mean to adopt a "media-first" business strategy?
In this session Copyblogger Media Founder and CEO Brian Clark is going to tell us (in 25 minutes or less) the ingredients of engaging content, what it means to adopt a media-first business strategy, and the changes organizations must make to survive in the era of content-first marketing.
Read more of #SMX Liveblog: Shifting From Content Marketing to Media Company (#ms1).
---
February 20, 2014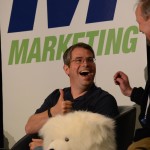 It can be lonely living in a world where the majority of folks immediately zone out when they hear the words "algorithm" or "Excel." It's hard trying to explain to your husband who Matt Cutts is and why he matters. And it can feel downright isolating always having to turn to online peers for strategy feedback because the people sitting around you have no idea what it is you do.
All that to say, there's real value in spending three whole days immersed in a world where everyone understands you.
For comic book fans it's Comic-Con; for roller derby girls it's RollerCon; for search marketing professionals it's industry events like SMX and PubCon.
Read Should You Attend a Search Marketing Conference in 2014? to learn more about why we think attending a search marketing conference is never a waste of time.
---
February 17, 2014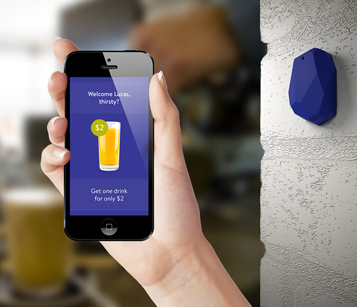 Now companies have a new way to learn your secrets, er, we mean help you get the most out of your brick and mortar shopping experience. It's called iBeacon and it's an indoor positioning system that allows in-store transmitters to send signals to nearby iOS 7 and Android devices.
iBeacon technology lets marketers do amazing things (four of which we cover in this post), but is it also a wearable technology gateway drug?
(Spoiler alert: I think it is. Do you?)
Read more of Is iBeacon a Wearable Technology Gateway Drug?
---