Bruce Clay, Inc. Blog - 5/7 - Chelsea Adams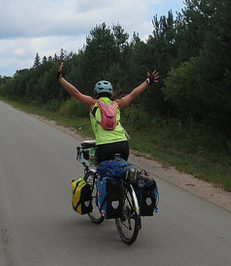 Chelsea Adams on Google+

@ChelseaBeaAdams on Twitter

Chelsea Adams on LinkedIn
Chelsea Adams is a long-distance cyclist, aspiring cob house builder, schema/analytics/algorithm obsessor and senior content writer at Bruce Clay, Inc. Chelsea would love to be stuck on an island with Avinash Kaushik, Ben Folds, Geoff Lawton and the world's largest Apples to Apples deck.
Posts by Chelsea Adams
---
October 2, 2013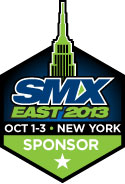 Three expert panelists discuss entity search, including what it is, how it affects SEO strategy, and what the future of sematic optimization looks like.
Read more of The Coming "Entity Search" Revolution .
---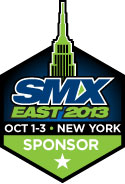 Three SMX East panelists discuss how to effectively used structured data to improve search visibility for articles, products, local and other content formats.
Read more of The Why and How of Structured Data Markup Superstars
---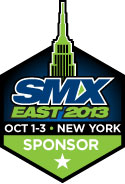 Two SMX East presenters offer four ways to approach SEO and PPC prioritization to help you tackle projects that offer the most bang for the buck first.
Read more of SMX Boot Camp: SEO Friendly Web Design
---
October 1, 2013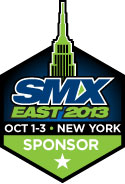 Ah. This is a good one. In this session Shari Thurow (@sharithurow, Founder and SEO Director at Omni Marketing Interactive) will be showing us how to create search engine friendly sites that can be read and indexed by search spiders, but are also equally appealing to human visitors. A great resource for those dealing with, ahem, I mean… highly respecting the feedback of web designers who aren't convinced you can have SEO friendly web design without compromising user experience.
Yay for SEO and UX working together, and yay for educating entire teams on the value of both! Let's go.
Read more of SMX Boot Camp: SEO Friendly Web Design.
---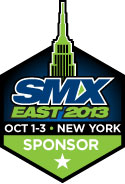 I've got my cookie and it's go-time for session two in the SMX East 2013 SEO Track. Search Engine Land and Marketing Land Editor In Chief Matt McGee (@mattmcgee) is our moderator. This session is all about Life Beyond Google! How to make connections, drive traffic, and make the big bucks all while taking our heads just an inch or so out of the keester of Google for a minute.
Read more of How To Increase Organic Traffic by Diversifying Your Digital Marketing.
---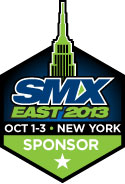 I'm wide awake, it's morning. Good album; great way to start the day. Breakfast is done and I'm ready to kick off SMX East right with a session on link building best practices and tactics to avoid.
Here's the description from the Agenda – or skip right to the live blog goodness.
Penguin-proof Link Building (#smx #11B)
Link building remains a lynchpin SEO tactic, but in a post-Penguin world you have to be cautious. This session discusses the link building tactics you should apply in order to thrive, while everyone else is worried about disavowing links. You'll also learn about common link building methods that may be harmful, and how to avoid the "Penguin trap" of having links work against you.
Read more of Penguin-proof Link Building Tactics | #SMX East 2013 Live Coverage.
---
September 30, 2013
The Facebook algorithm takes into consideration engagement interactions, relevance, timeliness, and thousands of other weighted factors in an effort to populate a user's news feed with more of the stuff they want (as inferred by Facebook), and less of the noise.
Unlike Twitter where every tweet you make automatically enters the Timeline of every person that follows you, on Facebook the content that shows up in an individual's News Feed is dictated by an algorithm. If someone Likes your Page (or befriends you if you have a Profile rather than a Page), you've simply crossed the first barrier of earning a position in that user's News Feed.
In a sentence, the Facebook algorithm weighs factors to determine on a post-by-post basis whether a post is qualified to pass into an individual's News Feed. For more on EdgeRank and the Facebook algorithm, read What is the Facebook Algorithm?
---
September 27, 2013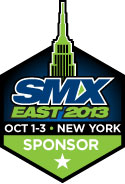 With 62 live sessions, two keynotes, six hands-on workshops, and three social soirées, the SMX East search marketing cup overfloweth with opportunity for education and networking. Have you seen the New York agenda yet?? As a content writer who not only wears, but is incredibly tickled by, her Matt Cutts Debunking Flowchart Search Engine Land t-shirt, I'm pretty […]
---
September 18, 2013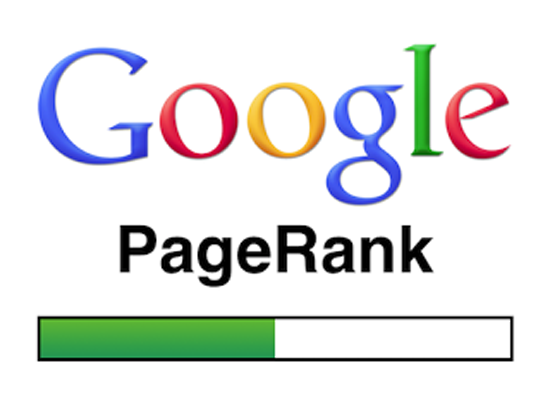 When a user types in a search query, the search engine's number one goal is to return results that are high-quality, relevant, and able to best give them what they want. One of the 200+ factors Google takes into consideration to determine which web pages best fit the bill is PageRank.
What is PageRank? PageRankPageRank is a link analysis algorithm used by Google to determine the reliability, trustworthiness, and overall significance of web pages and websites.
Read more of What Is PageRank and How Is It Earned and Transferred?
---
September 12, 2013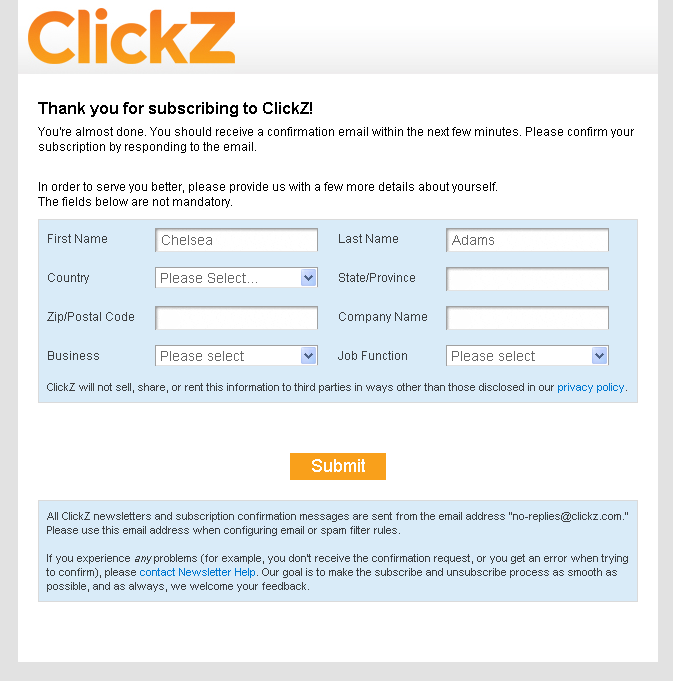 Sometimes the best epiphanies come from looking at the work of others. To help inspire your a-ha moment this case study highlights the best parts of four stellar thank you page examples that got it right.
Read more of 4 Thank You Page Examples That Got It Right.
---