Dana Lookadoo - Bruce Clay, Inc. Blog
Posts by Dana Lookadoo
---
June 12, 2013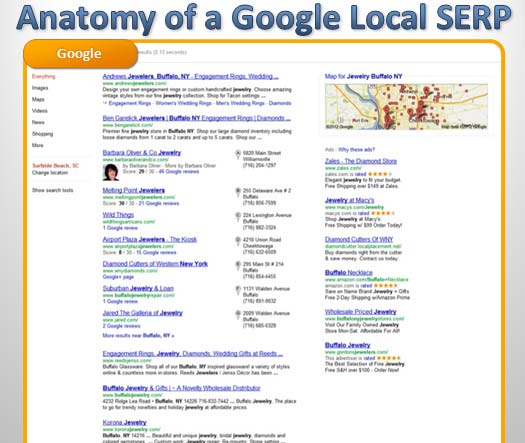 The house is packed with local marketers at SMX Advanced 2013. @Matt McGee opened the Maps and Metros local session by noting that "local is still a mess like it used to be!" Mike Blumenthal (@mblumenthal) of Blumenthals started off this session addressing his title of "Professor Maps."
Read more of Maps and Metros – Surviving And Thriving In Local Search.
---

Link building (err, link acquisition) kicks off the first session after the keynote on Day 2 of SMX Advanced 2013. The room is packed with people wanting insights and tactics to drive traffic and get citations without getting busted by algorithmic and manual link penalties.
Elisabeth Osmeloski of Search Engine Land moderated the panel and opened by noting that we all want to learn how to build links without worrying about Panda!
Read more of SMX Advanced 2013: Legit Link Acquisition.
---
June 11, 2013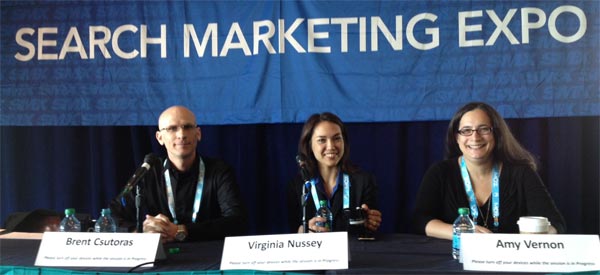 A bunch of SMXers filled the Harbor Dining Room with a view of the bay in comfy Herman Miller chairs. We learned a lot of tools and tips for content curation, content that gets shared in social media. Brent Csutoras (@brentcsutoras) of Kairay Media kicked off the session. What is Content Curation? Content curation is the act […]
---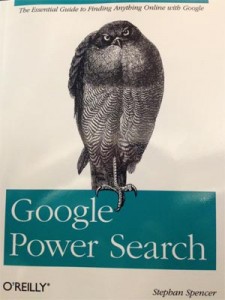 Rich Snippets are known to boost CTR in organic listings. Perhaps, they might be known to enhance rankings. More compelling search snippets lead to increased click-throughs.
Read more of SMX Advanced 2013: Microdata, Schema, Rich Snippets.
---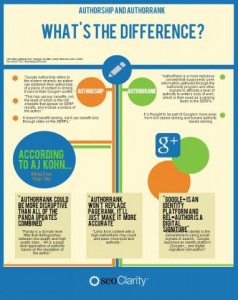 The first morning of SMX Advanced in the SEO promenade room has been rockin' with lots depth of data, rich nuggets. The room is packed with people wanting the latest in the world of authorship and AuthorRank. Mitul Gandhi of SEO Clarity is the opening act …
Read more of SMX Advanced 2013: Authorship: The Deep Dive.
---
June 9, 2010
It begins, my second day as a guest live blogger… Sitting next to @RickDeJarnette, Microsoft Bing Webmaster Center blogger and @ScottClark. Scott mentioned he wanted to be in a "daily practical session." Ready…
Presenter: Eric Gilmore, Group Product Manager, Bing
His Foundation
He shares how he got baptized into SEO, background as a corporate entrepreneur. Been at Microsoft for years and wanted to develop a world view of SEO from the publisher's perspective.
Read more of Bing Webmaster Tools At A Glance.
---
June 8, 2010
Danny notes it's time to think differently about links rather than to think about Digging stuff.
First up, Roger Montii, @martinibuster. Notes he does "White Label Link Development." He's talking strategies. They use 8 or 9 link campaigns, some of which are:
1. Target Searching
Target sites that link to relevant resources:
allintitle: "relevant keyword" resources site:.org
Good way to find sites that are resources to businesses.
Likes to limit it to dot org or limit to dot edu.
If search returns more than a 1,000 responses. Yahoo! will only show 1,000, and you'll be missing things. Add more keywords to work that result down to better find hidden opportunities.
Read more of SEO & Social Media Track: Show Me The Links: Real Life Link Building.
---