John Alexander, SEO Analyst
John is an SEO Analyst and occasional contributor to the BCI Blog. His love of good writing led to a B.A. in philosophy and literature; his passion for education informs his own writing. John sees SEO as a way of bringing technical skills and solid marketing wisdom together to build a better, content-rich internet.
Posts by John Alexander
---
June 25, 2015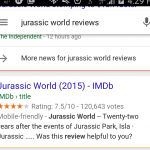 Apps are largely considered the new SEO frontier. Mobile app usage is growing at an incredible rate and shows no sign of slowing. Overall app usage grew by 76 percent in 2014, and lifestyle apps in particular saw 174 percent growth. If you are have an app or are developing an app, app indexation and deep linking are something you definitely need to be paying attention to. Basically, Google wants to treat your app like a website. It wants to crawl it and index it so that it can return specific pages from an app in search results. That ability to return specific pages within an app? That's deep linking.
This article is for those just dipping their toes in app indexation. Read on for a breakdown of what app indexing and deep linking actually are, as well as helpful examples of deep linking in action. You'll also learn basic requirements for Android and iOS setup.
Read more of Apps 101: Deep Linking, App Indexing and Why They Matter.
---
June 5, 2015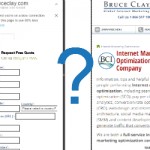 In April, around the time of Google's "Mobbilegeddon" mobile ranking update, the search engine announced another mobile optimization in testing. Via the Webmaster Central Blog, Google said they'd "developed a way to optimize pages to be faster and lighter, while preserving most of the relevant content." In other words, if you don't optimize your site so that it loads quickly for mobile devices, Google will try to do it for you.
Called transcoding, Google says it's a feature intended to help deliver results quickly to searchers on slow mobile connections. Google's early tests show that transcoding returns pages with 80 percent fewer bytes and 50 percent faster load times. Indonesia has been the staging ground for early field tests, displaying transcoded sites when a mobile searcher is on a slow connection, like 2G.
Sounds cool, right? Now website owners and SEOs don't need to worry about optimizing sites to be fast; Google is going to do it for us! What a magnanimous thing for Google to do. Except that there are a couple of reasons that this should give developers and webmasters pause.
Read about the pros and cons of Google's new low bandwidth transcoder.
---
November 5, 2014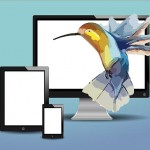 It's been just over a year since Google updated its algorithm with Hummingbird, making it better equipped to serve conversational search queries.
The day is coming when the majority of searches will be conducted with natural language; most queries will be long-tail; and optimizing for a set of short keyword phrases won't be sufficient. Some have been saying this same thing for a long time now. But have we all been listening?
New technology released by Apple in October is bringing us another step closer to device agnostic user experience. For search marketers, this is yet another reason to optimize for concepts over keywords. Here I'll describe that technology, and also share some recent stats on voice search to help us shift our thinking toward entity SEO.
Read Just Another Reason to Shift to Entity SEO.
---
October 16, 2014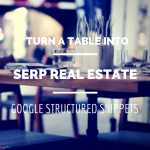 On September 22, the Google Research Blog announced Structured Snippets, a feature that "incorporates facts into individual results snippets in Web Search." What it amounts to is elements from an HTML table being shown right in the SERP. If this sounds at all like Structured Data, it should. Sort of. Google displays data from your website on their results page, yet it doesn't require schema markup or any other specialized coding. All you need is a table. Oh, and relevant data.
Read New Structured Snippets: An Enhanced SERP Snippet Is Just a Table Away.
---
August 18, 2014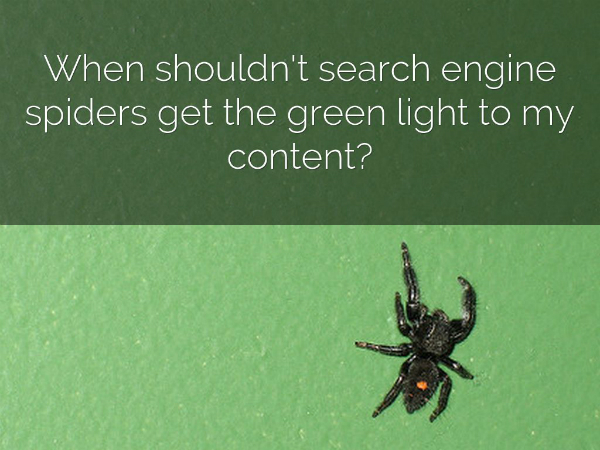 A major facet of SEO is convincing search engines that your website is reputable and provides real value to searchers. And for search engines to determine the value and relevance of your content, they have to put themselves in the shoes of a user.
Now, the software that looks at your site has certain limitations which SEOs have traditionally exploited to keep certain resources hidden from the search engines. The bots continue to develop, however, and are continuously getting more sophisticated in their efforts to see your web page like a human user would on a browser. It's time to re-examine the content on your site that's unavailable to search engine bots, as well as the reasons why it's unavailable. There are still limitations in the bots and webmasters have legitimate reasons for blocking or externalizing certain pieces of content. Since the search engines are looking for sites that give quality content to users, let the user experience guide your projects and the rest will fall into place.
Read why you might want to block content from search engine bots and the SEO recommended way to do so in Nowhere Left to Hide: Blocking Content from Search Engine Spiders.
---
June 26, 2014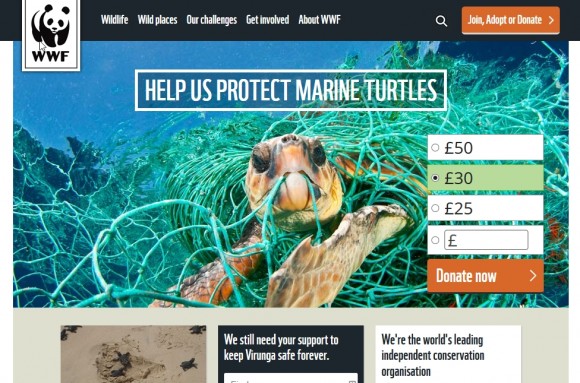 We've all heard the statistics: 2014 is the year when more people access the Internet on a smartphone than on a computer or laptop. Mobile design is the future. You don't want your site left behind, but how exactly do you program for this increasingly mobile Internet? There are three main options, each with its own benefits and drawbacks.
Option 1: Responsive Design
Option 2: Dynamic Serving
Option 3: A Mobile Site
In this post, I'll break down your mobile-readiness options, giving you the pros and cons of each to help you choose the best path forward for your website. Read more of A Cheat Sheet for Mobile Design: Responsive Design, Dynamic Serving and Mobile Sites.
---