Jessica Lee - 4/30 - Bruce Clay, Inc. Blog
Posts by Jessica Lee
---
October 22, 2012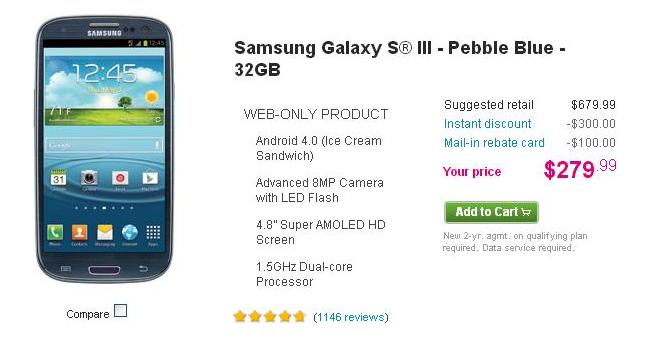 Over the past couple weeks, I've encountered a couple marketing ploys that have caused me think about the marketer's responsibility in creating straightforward messaging people can trust. While many of us in the search marketing world believe in quality marketing practices, there's a lot of people out there – both online and in other channels – who aren't putting the end user first.
Enter my recent experiences with T-Mobile (which I usually love) and TLC (The Learning Channel). And while this post may be a bit rant-y for some, it will make you think.
---
October 12, 2012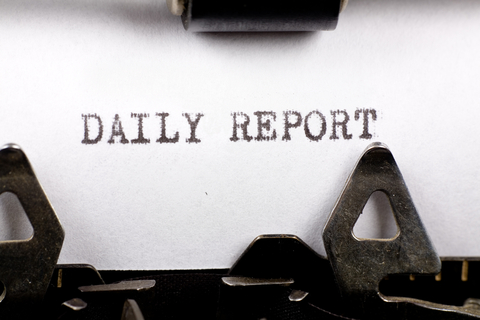 I recently asked our Facebook community what they wanted to read more of on our blog, and one of the suggestions was: "A blog post about ideas for blog posts!" I thought it was a great idea, because who doesn't need more fodder for blog content?
But since we're all wrapped up in conglomeration of industries and topics relevant to our own communities, I thought an approach to identifying blog content would be more relevant for more people. Today, we're going to look at how to use your communities and the challenges you face in your business every day to create useful blog content.
So let's dive in, shall we?
---
October 9, 2012
There's nothing better than conferences to get an understanding of what's on the minds of search marketers. And while I couldn't cover all the sessions (lack of additional hands and prevented me from doing so), I did cover some great topics including:
-What SEO metrics matter.
-What technical SEO metrics matter.
-Link building in a post-Penguin world.
-Introduction to schemas.
-Persona building.
-Optimizing your search career.
-Advanced keyword research tactics.
Since all of us are very busy, I thought a roundup of what you need to know from the sessions covered is in order. How about it?
---
October 4, 2012
This session is a no-slides track where SMX brings together minds of the SEO industry to have a discussion between panelists and attendees about the future of SEO in 2013. On the panel is Alex Bennert of The Wall Street Journal, Duane Forrester of Bing, Scott Gardner of Bank of America and Rae Hoffman of PushFire. You can follow the hashtag #32A for chatter on this session. Danny Sullivan of Search Engine Land is leading the conversation.
---
Good morning from the third and final day of SMX East 2012! Last night, I was casually sitting on a bench on a street in NYC when a cockroach nearly landed on my head. No joke. I flew off that bench in 2.5 seconds, then noticed his little cockroach cronie by my foot who proceeded to stand up on his hind legs as if he were about to attack. I think they were trying to mug me.
But I digress. We're not here to talk about cockroach gangs, right? We're here to talk about advanced keyword research. You can follow Twitter tidbits for this session on #31B.
---
October 3, 2012
Last session of the day, folks. And what better way to wrap it up then to talk about a different type of optimization – optimizing your search marketing career. With more and more people choosing search marketing as their livelihood, I bet lost of people have questions about how to excel in their field. This is what the session aims to tackle. You can mine tidbits from this session at #24B on Twitter.
---
Couple observations about the conference: 1) Gluten-free chocolate cake! I also noticed vegan and kosher options. Very cool. 2) Roaming nuns! Yes, folks, search has officially gone mainstream. Some very lovely sisters were roaming the expo halls looking for Web marketing services.
That's a great segue into personas, right? Who are the people in your community and how can you market to them? You can follow Twitter chat om this session at #22b.
---
Day 2 of SMX East comin' at ya, and New York was very good to us last night. If you're in the city, you have to check out the tapas restaurant Las Rambles. Soo delish. But back to the topic at hand. In this session, we're talking Meta data, which can also be delish because there's lot of cool things you can do with it these day to help your website become more relevant and attention-grabbing. You can check out the hashtag for this session at #21C on Twitter.
---
October 2, 2012
I'm kind of excited to be covering this session because this is one of the Plus tracks – meaning anyone with the free-level conference pass can attend. Looking forward to seeing what it's all about.
Today we have Jon Ball (@LinkBuildingJon) of Page One Power. Wow, full house. He is starting down on the floor with the people. I love it when speakers do that. He starts off by saying you can be as relevant as you can be in your topical theme on your site, but if no one links to you, then you aren't going to get anywhere.
---
We just covered which SEO metrics are important to track in the last session. Now we're talking technical SEO metrics. So, are you ready to get all jiggy with yummy tech metrics? Me too. You can follow tidbits from this session at #12b on Twitter.
---