Jessica Lee - 5/30 - Bruce Clay, Inc. Blog
Posts by Jessica Lee
---
October 2, 2012
Hello, New York! I love this city. Waking up to the sounds of a bustling street makes me all warm and fuzzy. For this session, you can look at the Twitter hashtag #11b.
---
September 26, 2012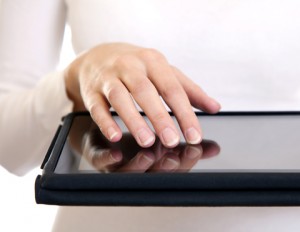 I'm always fascinated by the things people discover on the Web. With a seemingly endless supply of options, finding the content that speaks to you on a regular basis is like uncovering a gem. Virginia is always sending me the coolest things from the most random places online. This is what inspired the following post. I wanted to know what other people in the industry were reading, so that we could all benefit from finding new, cool places to consume great content.
Both Virginia and I handpicked some folks in our network, and asked them where they went online for personal interests, news, research, a simple laugh or a creative kick in the butt.
Here, we've collected feedback from Lisa Barone, Jonathon Colman, Bryan Eisenberg, Ian Lurie, Aaron Wall and Marty Weintraub. And of course, as the woman who inspired the post, Virginia weighs in, too (and then she nudged me to share mine).
---
September 21, 2012
October is just around the corner, and this gal is packing up and heading to The Big Apple — one of my fav cities — to bring you coverage of one of the industry's favorite conferences: SMX East. Starting October 2, tune into the blog and our Twitter account @BruceClayInc, where we bring you tips, tactics and conversation on everything from SEO performance metrics and enterprise SEO to Schema, link-building and beyond. I hope you're as excited about the topics as I am to bring them to you.
---
September 19, 2012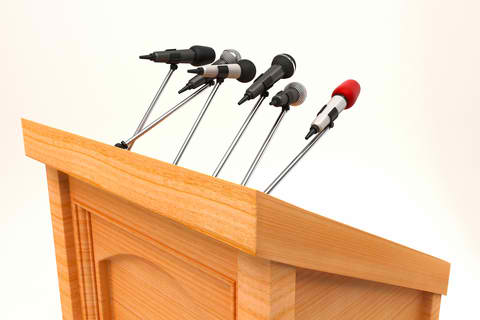 The State of Search Marketing Report 2012 by Econsultancy and SEMPO hit our inbox recently, and the survey data gives us a glimpse into some of the big challenges many companies are facing now and what's important to them.
In this post, we'll look at some of the emerging themes — ROI and attribution being one of them. As you're reading this, I encourage you to think about ways you can help companies overcome some of their biggest challenges in digital marketing.
Whether you're an in-house marketer looking to get buy-in or an agency/consultant looking at your approach to services, this data gives a glimpse into the psyche of companies, their challenges and opportunities in Web marketing.
---
September 11, 2012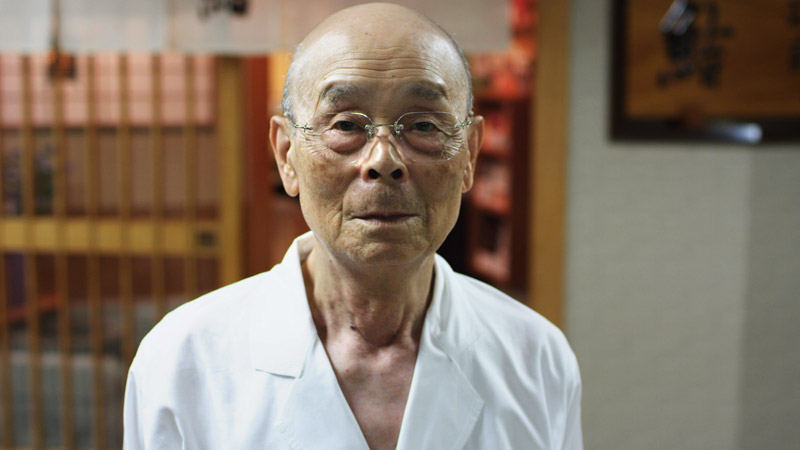 Jiro Ono is an 86-year-old man who's been making sushi since he was a young boy. Basically, his entire life. His unassuming 10-seat sushi restaurant resides deep in the recesses of a subway station in Japan. But it boasts three Michelin Stars, among the highest honors in the culinary world. Yet, Jiro believes he still has not mastered his craft. He believes that everyday, there are opportunities for he and his product to be better.
So what can Web marketers learn from this?
1. Find that thing you're good at and hone in. Know that being a generalist is the foundation for being a great specialist.
2. Never stop learning so you can continue to better your craft. No matter how good you are or how much others already respect you, keep learning.
---
September 7, 2012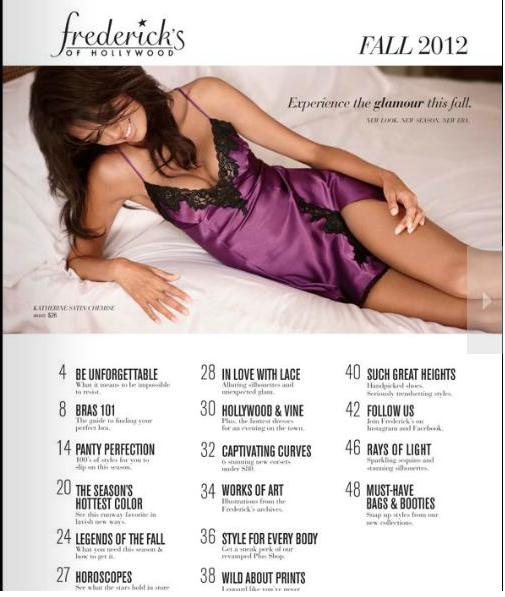 If I told you that underwear held some very interesting lessons in brand publishing, what would you think? Yesterday I went to the mailbox to collect and recycle my normal pile of junk mail. That was, until I saw and opened the latest Frederick's of Hollywood catalogue.
Something was different. It didn't look like any catalogue I had seen lately. It looked like a real magazine. Frederick's was dabbling in brand publishing. And the approach was, well, interesting.
Some of it made a lot of sense, some of it was slightly confusing (think more ads), but overall it made me realize just how hot content marketing is becoming. No pun intended.
In this post, we'll look at some of the things I found in the company's "Brandzine," as they call it, and what you can apply to your own business's content.
---
September 5, 2012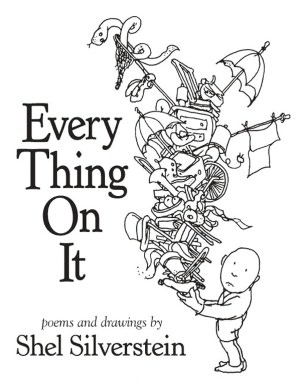 Over the long weekend, I met a woman on the trails of Yosemite National Park. We walked together for a while and talked about all sorts of things. She told me about her 9-year-old grandson who didn't read and how everyone was making a fuss over it. See, it wasn't that he couldn't read, he just didn't want to spend any time doing it. The schools were afraid he wasn't at the reading level as the other children. The family wasn't sure what this meant for his learning abilities. Everyone was sort of searching for answers.
His grandmother, the woman I walked with, thought: he just needed something he could connect with. It wasn't that he couldn't read; it wasn't even that he didn't like to read. She believed her grandson just hadn't found anything yet that spoke to him in a way he could relate to.
As an artist herself and a family that had artistic tendencies, she thought maybe her grandson needing something light and creative to spark the love of reading within him. So she decided to buy her grandson the Shel Silverstein book, "Every Thing On It."
---
August 31, 2012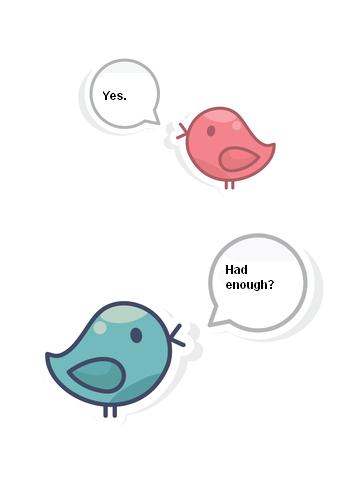 For some time now, I've found myself disengaging with Twitter; it was overwhelming, chaotic and assaulting. I didn't even like to look at the thing any more. The topics were either too disjointed or too the same. There was very little that was interesting to me and I began to feel like it was TV commercials all over again.
And it was all my fault.
I knew what I had to do. I had to get comfortable with the fact that it's OK to be discerning about who you follow. And that took me about one minute to get on board with, because the outcome of the other approach – the one I had been practicing – was creating a Twitter that sucked.
---
August 20, 2012

Happy (end of) Monday! Last week, the BCI gang was at SES San Francisco where we covered 18 sessions, just for you. And I'm not sure if it was the sessions we chose, a shift in interest among marketers, or a rebrand move by SES, but it definitely felt like the sessions were getting into more sophisticated topics on analyzing data and multichannel marketing.
I'm a fan, and think it definitely showcased some of the great things companies are doing out there to elevate the discipline and their brand's experience.
We heard from Googlers like Avinash Kaushik and Matt Cutts as well. Avinash's approach to marketing in the digital age, I think, speaks volumes about Google's stance on how businesses should be approaching their marketing online; that is, look at the big picture.
---
August 16, 2012

This is the final session of the day for me, and it's by Sundeep Kapur (@eMailYogi). He is going to be talking about how to drive 51 percent engagement from email marketing. He just said it's proven that chocolate and peanut butter is like crack for women (well, not verbatim), and there's actually been studies […]
---