Kristi Kellogg - 2/17 - Bruce Clay, Inc. Blog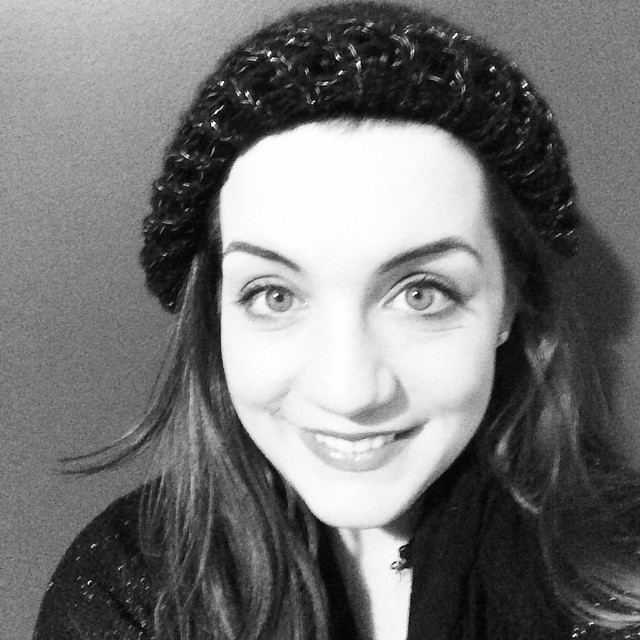 @KristiKellogg on Twitter

Kristi Kellogg on LinkedIn

Kristi Kellogg on Google+
Kristi Kellogg is a content writer at BCI, journalist and social (media) butterfly. Her articles appear in newspapers, magazines, across the Internet and in books such as
Content Marketing Strategies for Professionals
and
The Media Relations Guidebook
.
Posts by Kristi Kellogg
---
June 2, 2015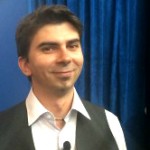 Googler Gary Illyes sits, cool and collected, on the SMX Advanced stage. Across from him is Search Engine Land Editor Danny Sullivan. Sullivan is about to ask Illyes anything and everything digital marketers have been dying to know in this "Ask Me Anything" session. In the weeks prior to SMX, SEOs have been sending in their questions. Sullivan will ask Illyes those questions and anything else he sees fit to quiz the Google Webmaster Trends Analyst on.
It seems like every SMX attendee is in the standing-room only audience. Read on to find out everything Illyes had to say, including his insights on:
Mobilegeddon (a term, for the record, that he hates)
The Quality Update
When to expect the next updates of Panda and Penguin
App indexing
Read SEO AMA: Googler Gary Illyes Answers Questions at SMX.
---
April 21, 2015 arrived with a bang. Google announced it was the day that mobile-friendliness would officially be a ranking signal for Google mobile search results. That day, dubbed "Mobilegeddon," wasn't the the day search marketing changed, however. Improving a website's experience for mobile users has been an SEO mission a long time in the making. SMX Advanced speakers, including a Google representative, share thoughts on improving a site in light of Google's mobile-friendly update.
Read the liveblog coverage of the SMX Advanced session Mobilegeddon! Surviving Google's Mobile Friendly Update.
---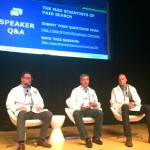 2015's "The Mad Scientists of Paid Search" panel features PPC pros at the top of their game: Soren Ryherd, Andrew Goodman and Andy Taylor. Learn why current tools aren't ideal for the multi-channel landscape, hear what influences a conversion, and get other deep thoughts for paid search professionals to think about.
Read the SMX Advanced 2015 liveblog coverage of Mad Scientists of Paid Search.
---
May 29, 2015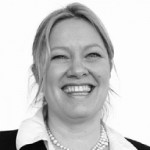 Between conferences and clients, Lisa Williams — a woman who needs no introduction in the SEO community — has been hard at work on her first book, "When Everybody Clicks: Sustainable Digital Marketing," will be available on June 2. In fact, "When Everybody Clicks" will be available for free download June 2–5.
In writing this book, Williams interviewed more than 60 digital marketing thought leaders, including Bruce Clay, Eric Enge, and Michael King. The aim of this passion project? To understand how relationships impact the technology industry. We turned the tables on Williams and asked her to answer our questions in this exclusive interview. Williams, who is speaking at SMX Advanced next week, reveals lesson learned while writing "When Everybody Clicks" and talks about digital marketing priorities and Google's mobile-friendly update.
Read the full interview!
---
May 19, 2015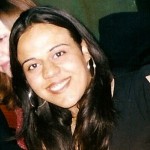 Inbound marketer Purna Virji has been honing her CRO game for more than eight years. In that time she has become one of the industry's most prominent experts focused on conversion through her column at Search Engine Watch and her speaking engagements at SMX, Affiliate Summit, and the ecommerce conference eTail. When she speaks at the conversion-focused SMX Advanced session "Conversion Rate Rockstars," her tips will revolve around ways to drive your efforts with data. In advance of SMX Advanced, we asked Virji to share some next-level conversion optimization advice to help digital marketers expand their field of knowledge. In this interview, Virji looks at:
What useful qualitative data (data you can't put a number on) can be used to inform conversion optimization
Myths of conversion optimization that could be holding you back
How to use PR and traditional marketing in conversion optimization efforts
Conversion and usability obstacles unique to the mobile experience
Read the full interview here!
---
May 12, 2015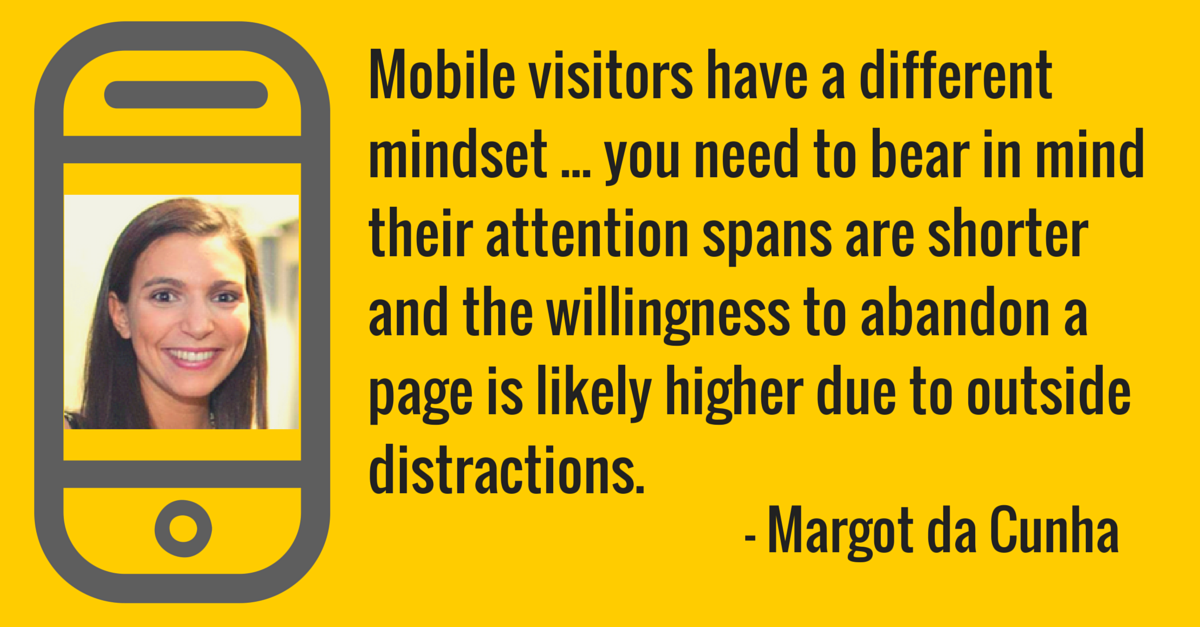 "Everyone's been preaching the importance of having a robust mobile marketing strategy for the past seven years or so, and although we all know this, a lot of us still decided to put mobile on the backburner. Now that 'Mobilegeddon' is upon us, and Google is constantly telling us how important mobile 'micro-moments' are, marketers are being forced to act — 2015 could turn out to be the actual 'year of mobile,'" said SMX Speaker and WordStream Content Marketing Specialist Margot da Cunha.
When SMX Advanced hits Seattle next month (June 2-4), mobile-friendliness will be addressed from every angle. Da Cunha will take the stage alongside Lisa Williams and Phoebe Hanley in "Converting the Mobile Visitor." They will discuss the best ways to attract and convert mobile users, and share strategies on text ads, display ads, click-to-call offers, targeting by device and location, and demographic research. Today, da Cunha gives us a sneak peak of what's to come in her SMX presentation!
Read more of Mobile Marketing: How to Convert the Mobile Visitor.
---
May 8, 2015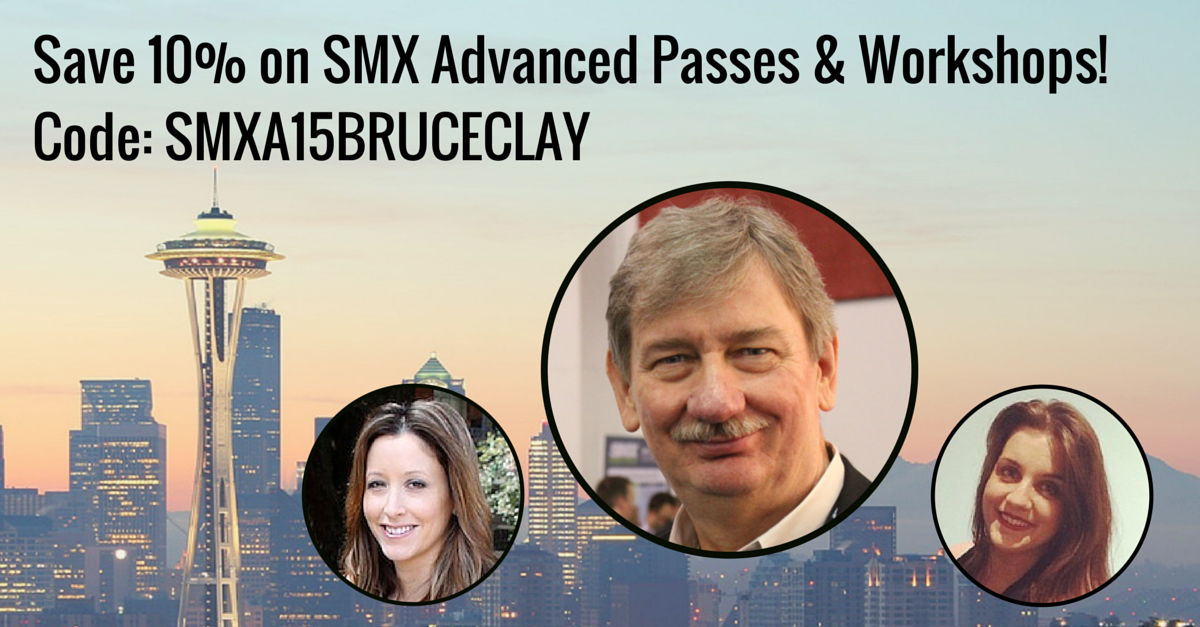 Less than 90 tickets remain for Search Marketing Expo (SMX) Advanced 2015! If you're planning to register for the must-attend event, hurry — because it looks like it's about to sell out for the ninth year in a row. When registering, save 10 percent on all passes and workshops with our discount code: SMXA15BRUCECLAY.
If you're looking for next-level search marketing education and networking, this is the conference you don't want to miss. Industry elite gather here to share advanced technical knowledge and tactical tips for search engine optimization, paid search and social media marketing. I'll be on the scene liveblogging. Read on to see where you can meet Bruce during the conference and see our liveblog schedule.
---
April 28, 2015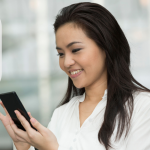 Are you a hands-on small business owner managing your own digital marketing grappling with Google's April 21st mobile-friendly update? We're here to help. This article is your go-to guide for dealing with the aftermath of Google's April 21st update. We're one week out from Google's latest major algorithm update and that means it's time to dive into data and plan ahead — because even if the mobile-friendly update boosted your mobile traffic, we know search engine optimization is never complete.
Read on for post-April 21st advice! This guide discusses everything a hands-on business owner needs to know about improving your website's appearance in mobile search results:
Creating a mobile baseline report in Google Webmaster Tools
Learning how to determine how your site was impacted
The mobile-friendly label vs. other SERP annotations
How to edit the new mobile breadcrumb URLs
Read more of The Comprehensive Mobile-Friendly SEO Guide for Business Owners Post-April 21st.
---
April 9, 2015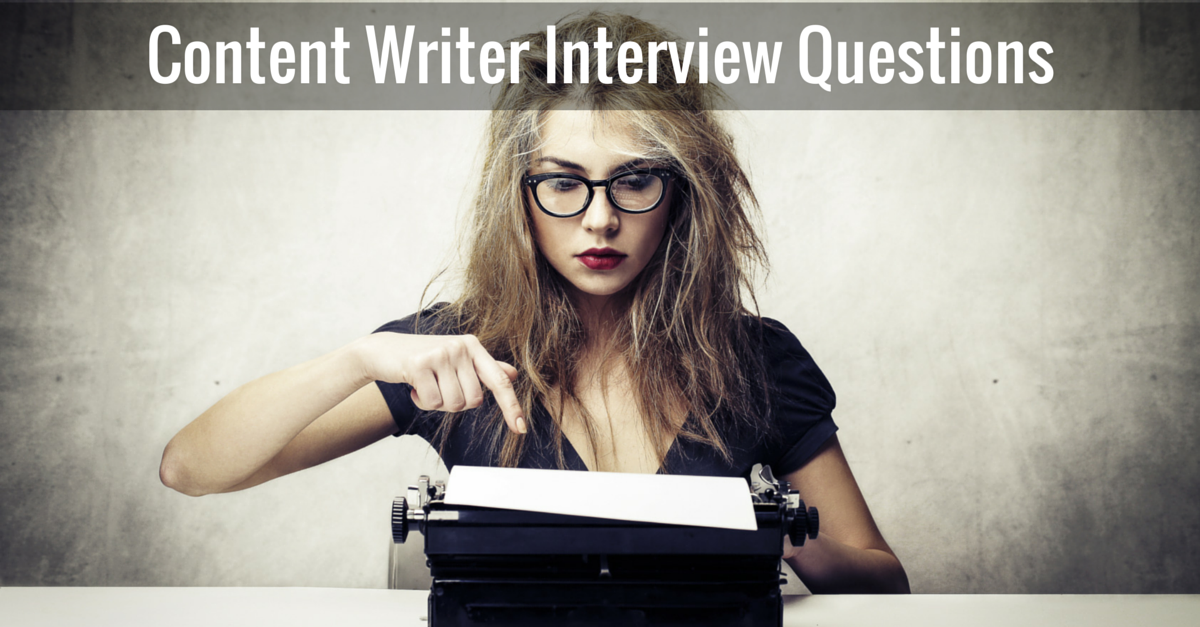 The Internet runs on content. One of the best investments a business can make is hiring an in-house writer tasked with being the voice of the brand online. Content is critical to successful digital marketing, and with algorithm updates like Panda and Hummingbird, it's clear Google agrees. That's why many brands and businesses hire full-time, in-house content writers. There's no denying a qualified content writer can take your digital marketing to the next level. As a testament, Bruce Clay, Inc. has four full-time writers on staff.
"Think of everything that could be made better with refinement by a professional writer. There's the website and blog, email marketing, everything social media from posts and profiles to customer service and reputation management, marketing collateral including white papers, downloads, press releases, and the kinds of creative content marketing pieces that are the currency of social media today," said Virginia Nussey, the content and media manager here at Bruce Clay, Inc.
But not just anyone can type out the next Great American Blog Post. Finding the right content writer is a challenge. Make sure they're educated (ideally with a degree in English, communications or journalism) and experienced (ask for their three best writing samples). The following questions (pulled directly from Bruce Clay, Inc. interviews) are great questions to ask during your content writer interview. Questions like these give you a full picture of your prospective writer's skills.
---
March 27, 2015
Google's Feb. 26 announcement that the search engine will now "surface content from indexed apps more prominently in search" is significant news for SEOs. If a user has downloaded your app, your app content can get a ranking boost in their SERP — and if a ranking boost is on the table, it definitely makes an SEO stop and consider the possibilities.
On average, people install 26 apps on their phone … but there are more than 1.3 million apps in the app store. And we know that 5 percent of apps drive 92 percent of all app downloads. Moral of the story? Apps are a very competitive space, and before any coding begins, it's important to determine whether or not an app is worth the investment for your business.
Read more of Apps: The New SEO Frontier?
---