Kristi Kellogg - 3/20 - Bruce Clay, Inc. Blog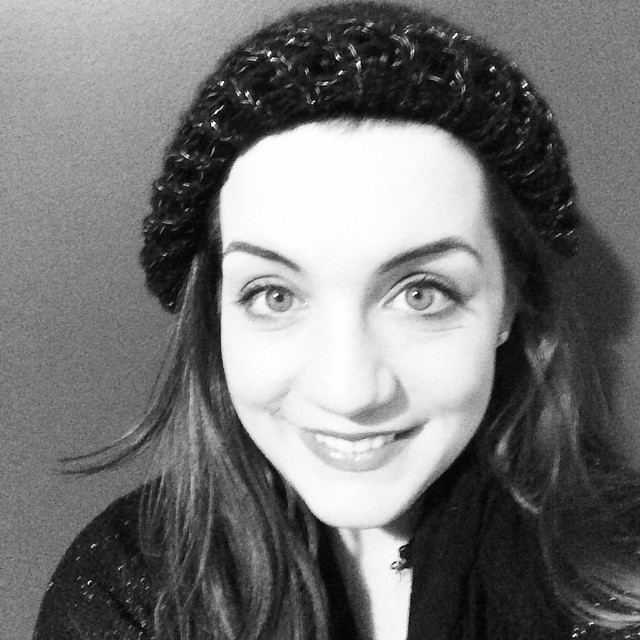 @KristiKellogg on Twitter

Kristi Kellogg on LinkedIn

Kristi Kellogg on Google+
Kristi Kellogg is a content writer at BCI, journalist and social (media) butterfly. Her articles appear in newspapers, magazines, across the Internet and in books such as
Content Marketing Strategies for Professionals
and
The Media Relations Guidebook
.
Posts by Kristi Kellogg
---
September 30, 2015
Brad Bender, vice president of product management at Google Display Network, delivered a keynote at SMX East 2015. Google VIPs often use the SMX stage to share big announcements, and today was no exception!
Read the full liveblog to find out Google Display Network's announcements and how to use new programmatic advertising capabilities to reach your perfect audience.
---
September 29, 2015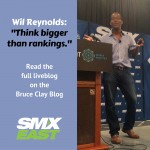 If someone took your content away from the web … would anybody miss it?
Wil Reynolds (@WilReynolds), founder of Seer Interactive, wants you to think about this.
Does your content solve a problem, or does it exist simply to exist? If you're doing content for content's sake, or focusing on ranking just for ranking's sake, you're playing the digital marketing game wrong. Because your chief concerns should be the user, their frustrations, and creating content they can trust.
Read the full liveblog.
---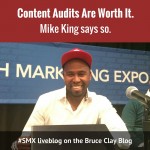 Content audits are worth it.
Or so says Mike King (@IPullRank). He's diving into content audits in "Perfect Starts: How to Get More of the Right Traffic" at this SMX East 2015 session. Fair warning: he has a lot to say, and he talks fast — this liveblog captures the highlights.
Read more of the liveblog (and slides) for Content Audits Are Worth It
---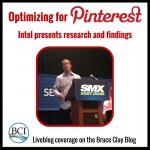 If your target audience is using Pinterest, it's time to start optimizing for this search engine (because it's not a social platform). Intel's Director of SEO Laura Mitchell and Community Manager Scott Jaworski (@scott_jaworski) provide tips on the most effective SEO tactics to apply on Pinterest.
Read the liveblog.
---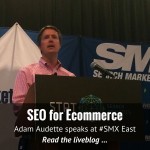 SEOs working on ecommerce sites face particular challenges and require some specialized know-how. At SMX East, speaker Adam Audette (@audette), the SVP of organic search at Merkle, reached out to SEO-savvy ecommerce-minded marketers in this short but fact-packed session on SEO for ecommerce sites.
As SEO marketers today, we need to be familiar with everything. However, there are two major pillars of SEO: the technical side and the audience side. Here are some of the main issues of each that relate to ecommerce sites.
Read the liveblog of SEO for Ecommerce: What You Need to Know
---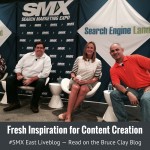 Looking for fresh ideas for content creation? Casie Gillette, Bill Hunt and Grant Simmons shared innovative ideas and examples of how to maximize engagement by creating content that really grabs your users. Read on to discover new content insights (that you haven't heard before!) from SMX East's "Content, Keyword Research & The Art of Audience Engagement."
Read the liveblog coverage.
---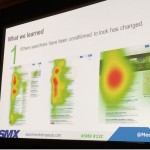 Mediative's Chris Pinkerton shares fresh insights on the results of the company's benchmark-setting 2014 Google SERP eye-tracking study. The study particularly sheds light on what a top organic placement means in terms of capturing traffic. Pinkerton's presentation expands on the "How Users View and Interact with Contemporary Google Search Results" session that colleagues Gord Hotchkiss and Matt Agtarap gave six months earlier at Search Marketing Expo (SMX) West 2015. You can read liveblog coverage of both presentations here.
Read the liveblog coverage.
---
September 24, 2015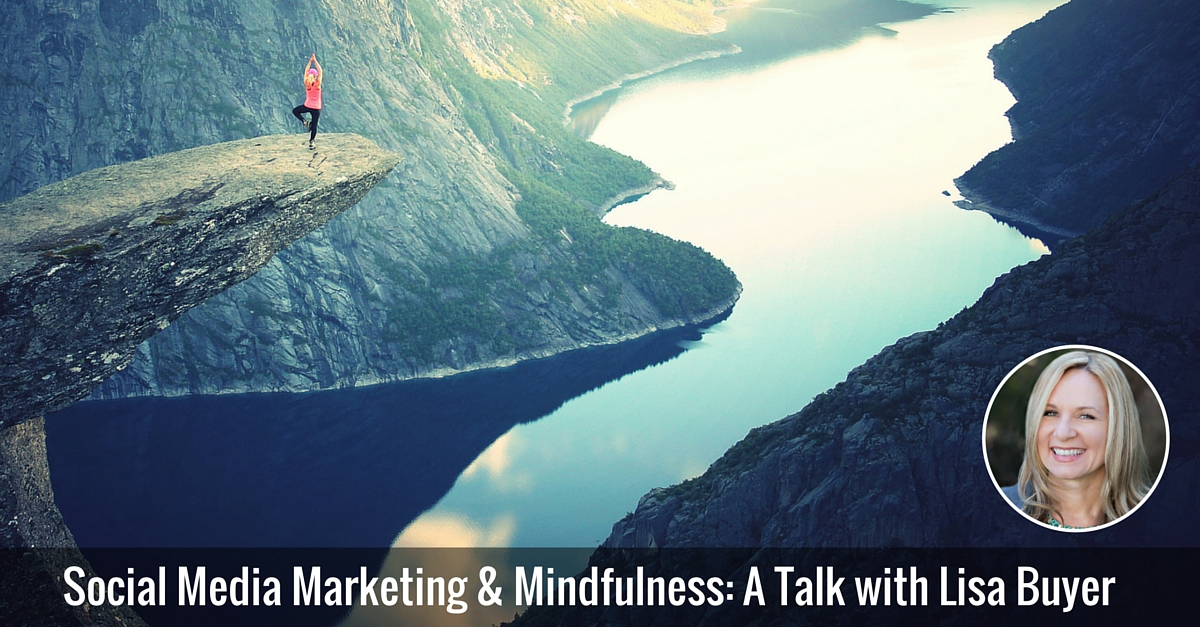 PR pro Lisa Buyer always has the scoop when it comes what's trending in social media, SEO and digital marketing. Buyer, the CEO and founder of The Buyer Group and author of "Social PR Secrets," likes to stay ten steps ahead and get in front of the next big thing — whatever it is.
We caught up with her to get a sneak peak at what's coming when she takes the stage at Pubcon Las Vegas next month. Listen in to our video interview as she talks about:
The Mindful Business Movement
Her new book "Space"
Advice for businesses just starting out with social media
The importance of paid social
Social media for mobile
---
September 22, 2015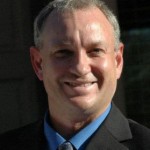 BLE technology, including Apple's iBeacon and Google's Eddystone — while most digital marketers have heard of it, have they harnessed it? Media Wyse CEO Casey Markee is speaking about the technology powering location-aware marketing next month at Pubcon Las Vegas.
Markee joined me for an interview on all things BLE this morning, starting off with the most important question: just what is this technology? From there, we looked at how BLE technology that makes location-aware alerts and offers possible, fits into the big picture of digital marketing, plus took a look at specific examples and case studies, and where the line between helpful and intrusive may be when it comes to beacons.
Check out the entire interview and/or read along here.
---
September 17, 2015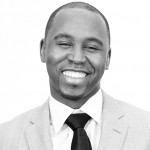 iPullRank founder Mike King joined me for a lively interview this morning, sharing key insights into digital marketing including:
Why thinking about keywords is "a distraction"
The value of keyword research
His favorite lead generation tactic
Challenges in working with high-stakes brands
This morning's 13-minute interview is jam-packed with SEO goodness — and it's just a taste of what's to come when King delivers talks at Pubcon Las Vegas and SMX East later this month. Check out the interview!.
---