Bruce Clay, Inc. Blog - 5/13 - Kristi Kellogg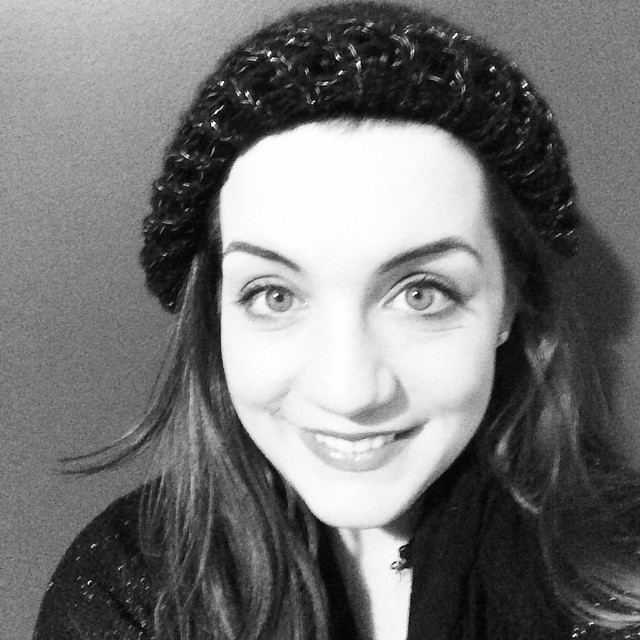 @KristiKellogg on Twitter

Kristi Kellogg on LinkedIn

Kristi Kellogg on Google+
Kristi Kellogg is a content writer at BCI, journalist and social (media) butterfly. Her articles appear in newspapers, magazines, across the Internet and in books such as
Content Marketing Strategies for Professionals
and
The Media Relations Guidebook
.
Posts by Kristi Kellogg
---
July 24, 2014

Google Author Rank is coming. Author Rank is an algorithmic analysis of an author's authority which is used as a search engine ranking signal. When Google Author Rank comes, you'll want to be ready, having firmly established yourself as a trustworthy authority. Now is the time for authors, journalists, bloggers and other content creators to evaluate themselves as authors in the way a search engine would. With last month's disappearance of author photos from the SERP, we believe we're closer than ever to the actualization of Google Author Rank.
Read more of Google Author Rank is Coming; ClearVoice is Ready.
---
July 16, 2014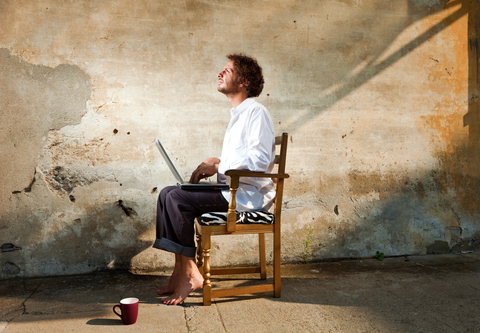 When John Mueller announced Google was "simplifying the way authorship is shown in mobile and desktop search results, removing the profile photo and circle count," he asserted that this change was simply an effort to de-clutter the SERP. Prominent Internet marketers, however, had their own theories on Google's latest bold move.
Here we evaluate some of the theories posed by industry thought leaders about why Google has cut author photos from SERPs. We also explore how the removal of author photos in SERPs may actually signal Google's interest in adding author reputation as an algorithmic ranking factor.
Read Could Disappearing Author Photos in Google SERPs Signal Coming Author Rank?
---
July 10, 2014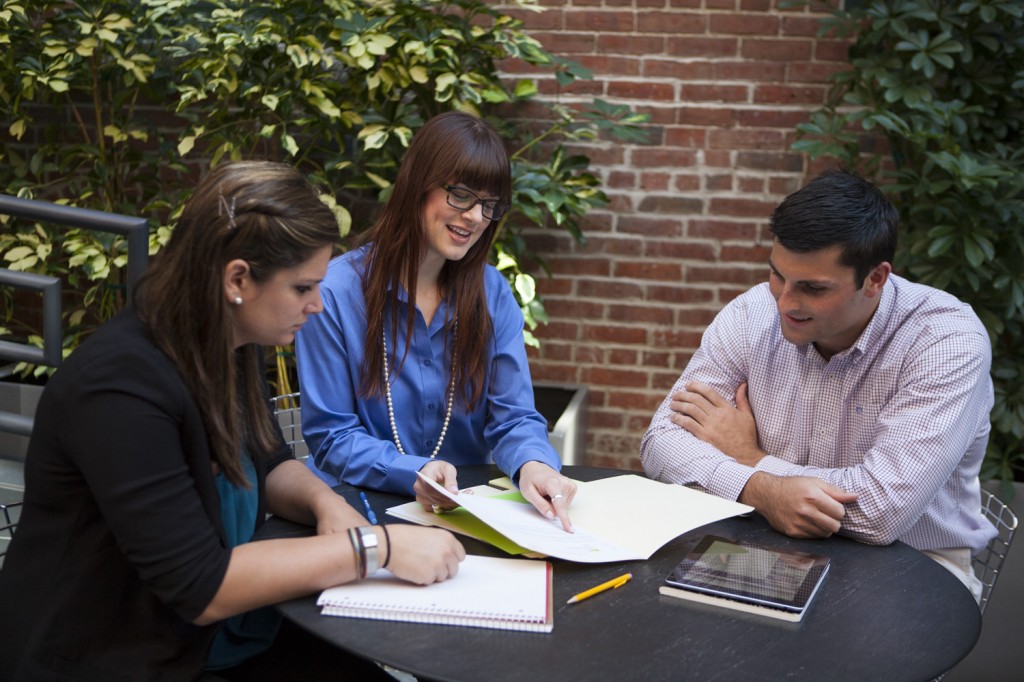 Your resume is the first thing a hiring manager is going to see when you apply for a job — is your SEO resume optimized to make a good first impression? SEO Manager Mindy Weinstein talks about the factors that make or break an SEO resume:
Experience
Training
Results
Read more of 4 Factors that Make or Break an SEO Resume.
---
June 25, 2014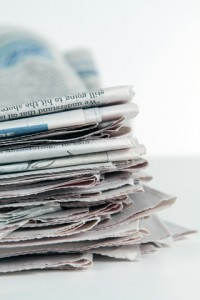 In recent years, search engines have devalued links coming from press releases — and while Internet marketers were less than thrilled over the loss of direct SEO benefits, press releases still matter — a lot. Press releases have strong branding value, especially if a journalist turns your press release into an article that will reach the masses and live online.
Engaging press releases benefit all parties involved — journalists and editors get clued in on story leads, and brands and businesses are able to get highly valuable media coverage. How valuable is media coverage? According to Starch Research, news articles have "three times more credibility and six times more readership than paid advertising." For more than a century, press releases have served as a direct line to media professionals and the starting point of many articles.
Read more of Why Press Releases Still Matter to SEOs … and How to Write a Press Release that Entices Media.
---
June 19, 2014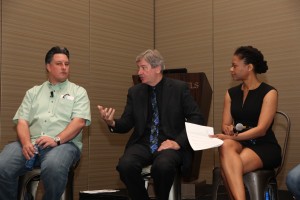 Tonight Bruce Clay joins Bing's Duane Forrester, aimClear's Marty Weintraub and Message Medium's Maisha Walker for an evening of audience-driven Q & A in Chicago at Search + Social: The Future of Your Business Online (an interactive event powered by Bing and Inc.). Attendees will ask these Internet marketing leaders anything and everything pertaining to search engine optimization, content strategy and social media marketing.
Last month the Search + Social panel kicked off with at Inc. Magazine's 3-day Grow Your Own Business Conference in Nashville. The Search + Social panel was such hit that when the session broke for lunch, a third of the audience stayed in their seats, hands raised and pens poised for more answers — the Q & A continued for an hour and a half past the session's end!
Read more of SEO Questions Answered in Real Time at the Search + Social Panel.
---
June 4, 2014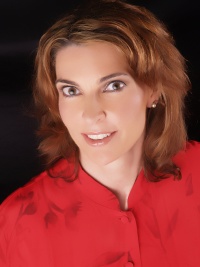 We're one week out from SMX Advanced 2014, and we've got two more installments of the SMX Advanced 2014 Interview Series. Over the past month, I've interviewed VIP speakers to get a preview of the tips they're going to share at SMX Advanced 2014. Today, we continue with Christine Churchill, president and SEO of KeyRelevance. Churchill has been a leader in Internet marketing leader for more than a decade and is the co-founder of SEMPO (Search Engine Marketing Professional Organization). She will grace the SMX stage once again next week to share her keyword expertise in "Keyword Research On 'Roids! Advanced Workarounds For Vanishing Keyword Data" at 11 a.m. on June 11.
Discover Churchill's advice for SEO newbies, her tried-and-true tools, her thoughts on "SEO is dead" and her keyword research strategy post-Hummingbird. Read more of SMX Advanced 2014 Series: Christine Churchill on Keywords.
---
May 30, 2014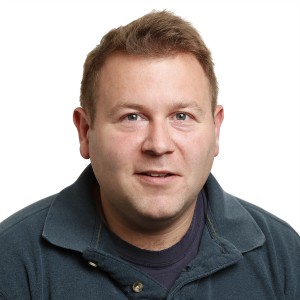 The countdown to SMX Advanced 2014 is almost over — two weeks to go until Internet marketers gather in Seattle to learn from the brightest minds in SEO, SMM and SEM. I've been interviewing select SMX Advanced speakers this month, giving readers a sneak preview of what they can learn if they attend their sessions June 11-12. Lisa Williams (director of digital marketing strategy at Search Discovery) let us in on her search + social secrets and David Roth (VP of marketing at Move, Inc.) revealed his top content marketing tips. Today, Seth Meisel divulges his proven strategies for harnessing the powering of remarketing and paid ads.
SEM Manager Meisel runs remarketing campaigns for national drugstore chain Walgreens. He'll be taking the SMX stage on June 11 at 9 a.m. to speak in "The Mad Scientists of Paid Search" and again at 1:45 p.m. in "Maximizing The Synergy Of Paid Search & Social." Here, Meisel gives us an inside look at some of the highly successful strategies within paid search.
Read more of SMX Advanced 2014 Series: 'Mad Scientist' Seth Meisel Talks Paid Search Wizardry.
---
May 29, 2014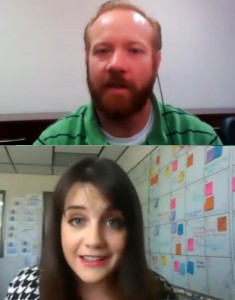 On Tuesday, Google released an update to its Fetch as Google feature within Webmaster Tools. This valuable tool, which has been around for years, allows webmasters to view the source code and headers of their site the way Googlebot sees them. Tuesday's update enhanced the tool's capability, enabling webmasters to see what Googlebot sees in a browser window, as well.
Since Tuesday's update, we've fielded questions from clients such as "Will Google render all the JavaScript on my site?" and "Does this negate the need for Ajax-enabled crawling?"
Knowing that the SEO industry at large has vested interest in answers to these and other questions, I interviewed Bruce Clay, Inc.'s Director of Software Development Aaron Landerkin. Read more of An Inside Look at Rendering with Fetch as Google.
---
May 23, 2014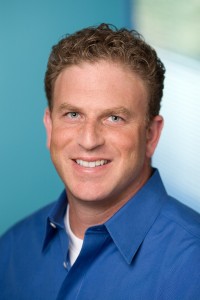 SMX Advanced 2014 is drawing closer — three weeks to go and we're psyched. Today, we continue to the SMX Advanced 2014 Interview Series with David Roth. As the vice president of marketing at Move, Inc., the parent company of Realtor.com and other real estate-related web properties, Roth knows the value of high quality, compelling content — and the strategic content marketing that accompanies it.
Roth is a featured speaker in the SMX Advanced panel "Executing a Flawless Content Marketing Strategy" (June 12 at 1:30 p.m.). Alongside fellow panelists Chris Bennett (CEO of 97th Floor) and Purna Virji (Director of Communications at Petplan Pet Insurance), Roth will share his top insights on leveraging content to get the most out your content marketing strategy. The panel, moderated by Chris Sherman of Third Door Media and coordinated by Mark Traphagen of Stone Temple Consulting, will explore advanced social tactics, building authority and trust, and creating conversion funnels that transform readers into customers and fans.
Roth, who has worked with companies such as Tivo, Kodak, AOL and Hyundai, shared some of his top content marketing strategies in this exclusive interview. Discover examples of content marketing and brand stories done right, plus advice on how to take your own brand's content strategy to the next level.
Read more of SMX Advanced 2014 Series: David Roth on Content that Ignites Passion.
---
May 16, 2014
What do billionaire entrepreneur Mark Cuban and SEO expert Bruce Clay have in common? You can find them both speaking at GROWCO, the Inc. Magazine Grow Your Company Conference (GROWCO) May 20-22 in Nashville. While Cuban is one of the keynote speakers sharing insights on how to win at the sport of business, Clay will zero in on SEO inspiration, insights and proven strategies to help entrepreneurs increase web traffic and brand visibility in his panel "Search + Social: The Future of Your Business Online" with Bing's Duane Forrester, aimClear's Manny Rivas and Message Medium's Maisha Walker.
"Experts predict marketers will spend 52 percent more on SEO — but spending more does not necessarily equate to better results; it's important that business owners and decision makers understand the constantly changing algorithms and their impact on traffic. I'm looking forward to guiding the SEO growth action plan for attendees," said Clay, founder and president of global Internet marketing firm Bruce Clay, Inc. and author of several books, including "Search Engine Optimization All-in-One for Dummies."
Read more of Bruce Clay to Speak in 5 Cities in Inc. Magazine's Business Conference Series.
---