Bruce Clay Blog - 5/9 - Kristi Kellogg
October 31, 2013
It's Halloween and everybody's feeling festive, including BCI. Skilled as he is at wrangling the world's most famous Penguin, Panda and Hummingbird, it only made sense that Bruce Clay dress up as a circus ringmaster — that and that fact that "someone has to wrangle all of these clowns," he said (joked?).
"Halloween has been a part of our company culture since its inception. It's an opportunity to not do what you don't normally do and be creative outside of the box, and to just have fun with the people you work with." — Bruce Clay
Read more of What Scares an SEO? BCI Goes All Out for Halloween.
---
October 29, 2013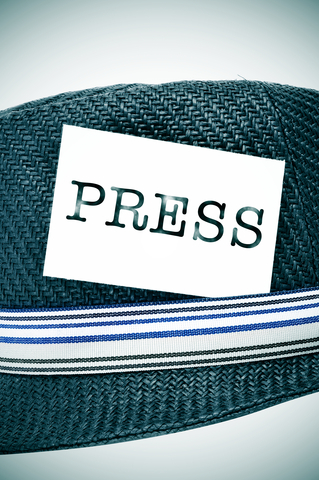 At some point, you've probably heard Twitter labeled as shallow, vapid, useless, etc. — I know I've heard as much. And certainly, Twitter has its silly moments, but it is also a powerful platform — especially for a journalist, who has many of the same goals as a publisher. As a journalist, I'm sharing exactly how and why I wield Twitter as a part of my job for businesses curious about the usefulness of this social media tool for their own online brand building efforts.
Read more of Why Use Twitter: A Journalist's Defense.
---
October 25, 2013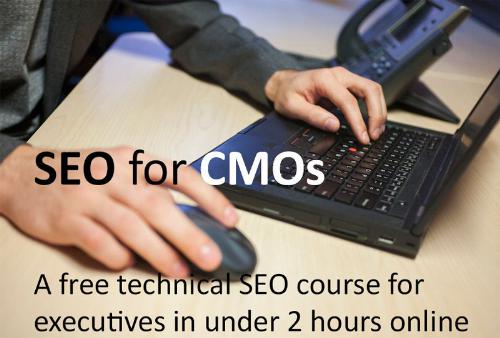 If you're a chief marketing officer or senior marketing executive, we know you've heard of SEO, and the wonders it can do for your online traffic and revenue. But that's not enough for you, is it? You're not a programmer, but you want to know how SEO works, practically, so that you can make the best decisions when it comes to hiring an SEO firm or directing your in-house team.
That's where the Free Executives Guide to SEO in 111 Minutes comes in. Brought to you by Bruce Clay, Inc., (a leading SEO firm est. in 1997 with offices on five continents), this course teaches executives the brass tacks of SEO.
Read more of The Executives Guide to SEO — The Free 111 Minute Course.
---
October 23, 2013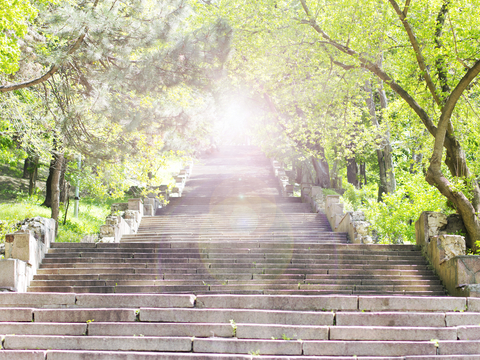 October's SEO Newsletter: The Future Edition looks ahead, exploring developing SEO and Internet marketing trends. Where is the industry going and how can SEOs prepare? In her feature article, Virginia Nussey takes stock of her recent experiences at SMX East, Bend WebCam and Pubcon Las Vegas to answer those questions.
In Why the Future of SEO is Bigger than SEO: Integrating SEO into the Whole, Nussey asserts that "strategizing in buckets is out. It's time to break down the walls in our thinking and in our marketing services." Organizations, she writes, are restructuring — the days of siloed client services are coming to an end.
Read more of SEO Newsletter: The Future Edition.
---
October 16, 2013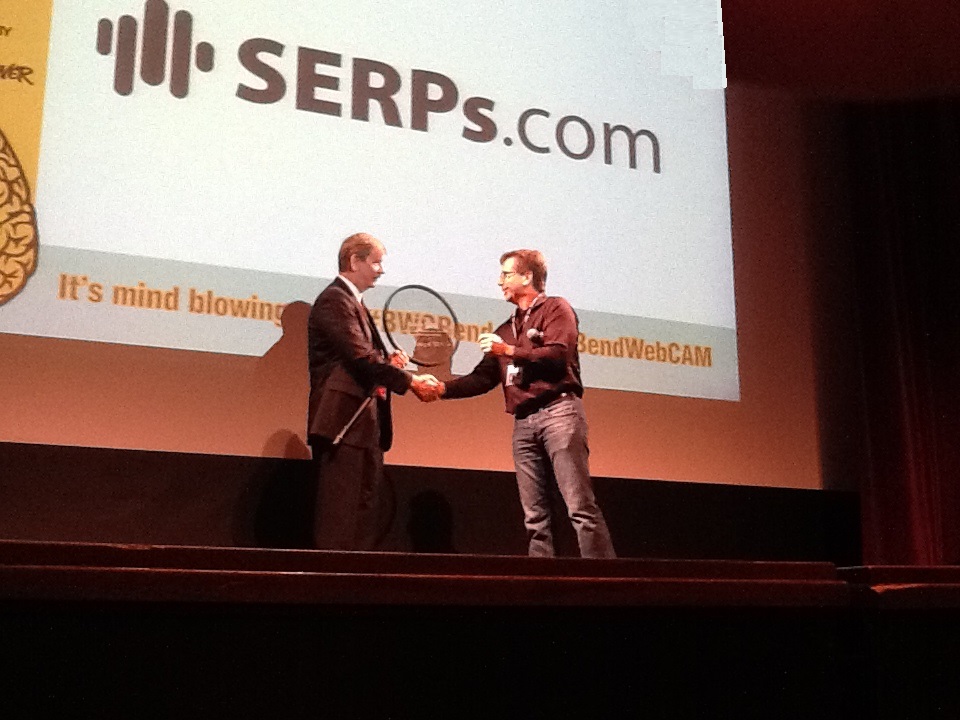 When Bruce took off for Bend WebCAM, he knew he would be sitting on an Hot Seat Panel and presenting a three-hour workshop on SEO for the Non-SEO. What Bruce didn't know was that he was going to receive a Lifetime Achievement Award, putting him in the company of last year's recipient Danny Sullivan and inaugural honoree John Audette.
"It is definitely an honor to receive any award for service to the industry, and receiving this award is certainly a major event in the history of Bruce Clay, Inc.," Bruce said. "I have always tried to contribute either through the website, the training, the event speaking, and the frequent free advice. Being available, approachable and involved is clearly appreciated by colleagues, and it is really nice that my efforts have been broadly appreciated. I am truly excited that I have joined the few that have already received this prestigious award."
Read more of Bruce Honored with Lifetime Achievement Award at Bend WebCAM and Liveblog Roundup.
---
October 9, 2013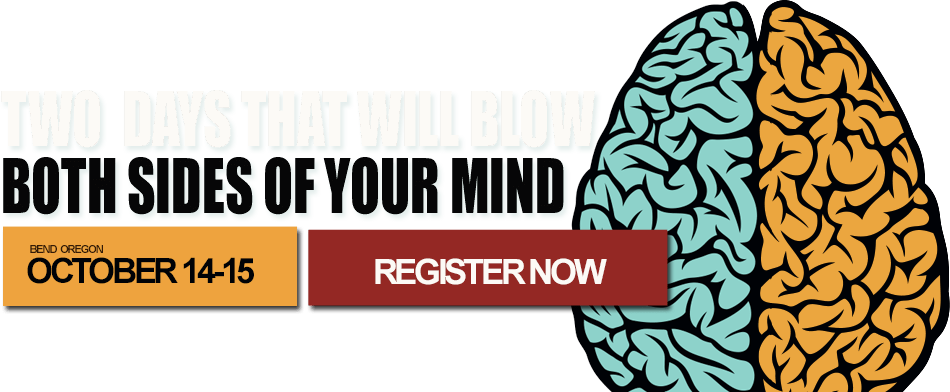 Bend WebCAM is an annual conference that marries the technical and the personal aspects of marketing, resulting in an intimate summit unlike any other. The conference takes place in Bend, Oregon Oct. 14-15. Oct. 10 is the final day to save $129 when registering — use the promo code BUZZ. BCI will be on the Bend WebCAM scene, with Bruce presenting and Virginia liveblogging for the WebCAM blog.
Read more of Bend WebCAM Conference Marries the Technical & Personal Aspects of Marketing.
---
October 7, 2013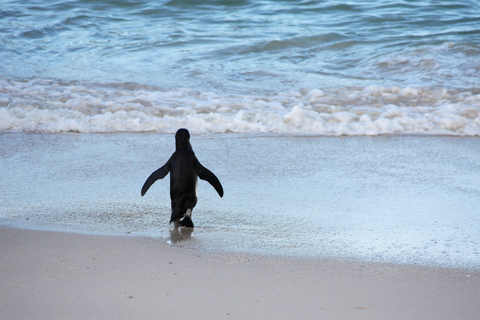 Matt Cutts took to Twitter on Friday to announce a minor update to Penguin, a component of the search ranking algorithm penalizing value from unnaturally acquired links. For our clients and readers wondering if they are part of the one percent being affected by Penguin 2.1, BCI recommends monitoring your organic traffic in Google Analytics over the next two weeks, looking for a dip. A dip in traffic occurring on this date may indicate that your site has been hit by this update. In some cases, you might see an increase in traffic, which would indicate an outranking competitor took a blow from Penguin 2.1.
Read more of Penguin 2.1: What's New with Google's Angry Bird.
---
September 30, 2013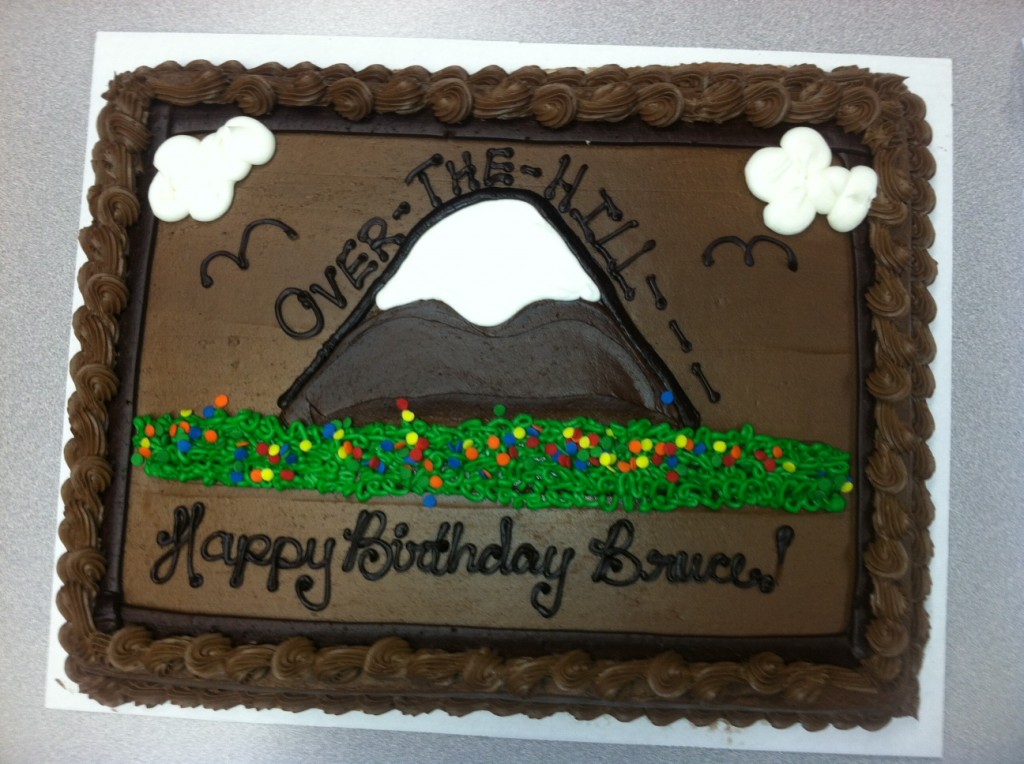 Bruce Clay, Inc. would like to wish Bruce Clay a very, very happy birthday. BCI's fearless leader turns 65 today, and his sense of humor is as sharp as his SEO skills — as evidenced in the fact he's put up with office shenanigans, like an outrageous over-the-hill cake.
Read more of Major Milestones for Bruce Clay and BCI.
---
September 25, 2013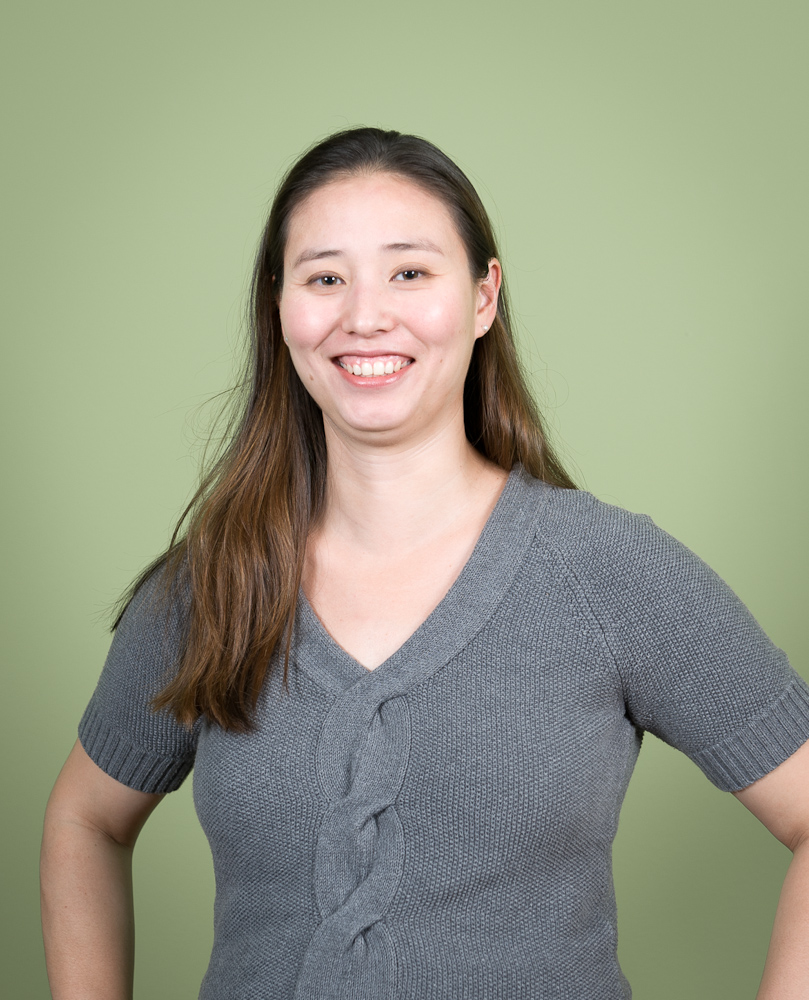 The countdown to SMX East 2013 continues. The excitement is palpable at BCI — just three days until search marketing madness descends upon on New York City. As part of our SMX East 2013 Interview Series, we've been talking with speakers about hot topics on the SMX agenda. Today, the party continues with Elizabeth Marsten.
What's in My SEM Toolbox will feature Marsten, Andrew Goodman and Frederick Vallaeys. The Tools Track session will explore tips on running, organizing and tracking paid search campaigns; why tools are a necessity, especially when you're working with thousands of keywords; and the tools favorited by these distinguished speakers.
Read more of SMX East 2013 Interview Series: SEM with Elizabeth Marsten.
---
September 24, 2013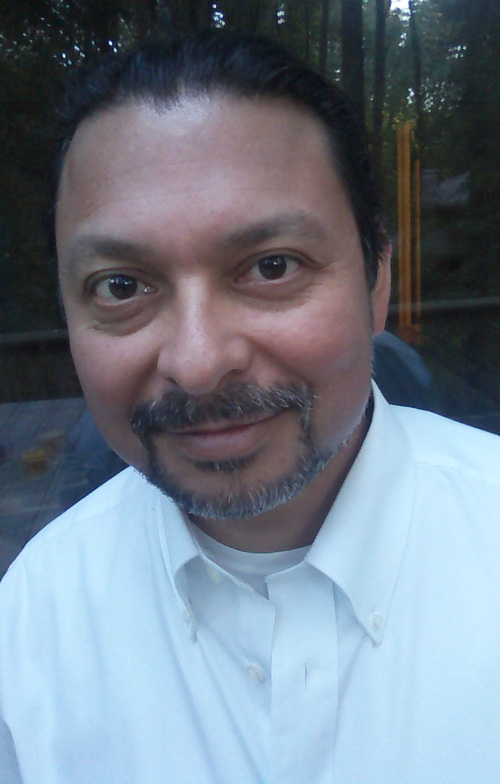 SMX East 2013 is four days away. Here on the blog we've gotten to interview some speakers on hot topics to be discussed at the conference. Today, the SMX East 2013 Interview Series continues with distinguished speaker Roger Montti. The SEO track of SMX East kicks off with the Penguin-Proof Link Building session, featuring Montti, Thom Disch and Neal Rodriguez. With the way that Penguin and Google penalties have caused a rethinking of SEO and link building strategy, we're glad to have Roger Montti on the blog to get a preview of the session discussion and his take on links that last.
Read more of SMX East 2013 Interview Series: Link Building Strategies with Roger Montti.
---