Kristi Kellogg - 5/21 - Bruce Clay, Inc. Blog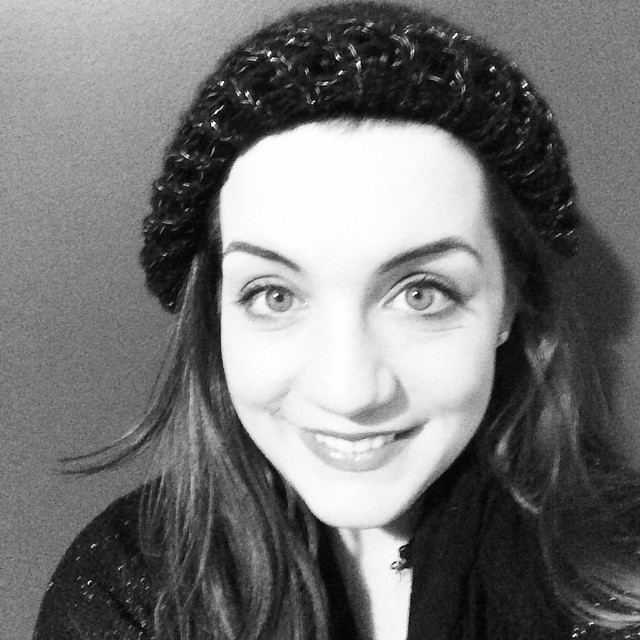 @KristiKellogg on Twitter

Kristi Kellogg on LinkedIn

Kristi Kellogg on Google+
BCI's Social Media Editor Kristi Kellogg is a journalist, news hound and social (media) butterfly. Her articles appear in newspapers, magazines, across the Internet and in books such as
Content Marketing Strategies for Professionals
and
The Media Relations Guidebook
.
Posts by Kristi Kellogg
---
August 25, 2015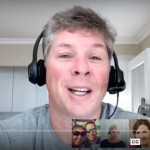 Yesterday morning, Danny Sullivan — a key SMX conference organizer and founding editor of Search Engine Land — shared his thoughts on SEO, the digital marketing industry, and how he keeps SMX at the top of its game. With his fellow Search Engine Land editor Ginny Marvin, they talk about the top things digital marketers must be paying attention to through the close of 2015, including mobile website experience, Yahoo Gemini, new tools and reporting, and direct answers. This rare opportunity to hear why SMX matters and what the year's SEO trends are from Danny himself is not to be missed!
Check out the 18-minute video interview and read the transcript in What's Trending at SMX: Danny Sullivan & Ginny Marvin Video Speed Interview.
---
August 6, 2015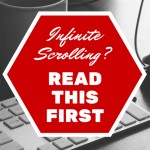 Infinite scrolling is the process of loading content when the user brings it into view, i.e. when the user scrolls or clicks. Infinite scrolling is great for:
• User experience, as it can lead users to content they might not have otherwise discovered
• Time on page, as users theoretically read longer
• Reducing above-the-fold content load time
However, infinite scroll carries risk for content indexing and ranking, and may even decrease user interaction on the site.
Read on to discover what infinite scrolling is, the potential SEO hazard it poses, the problems Etsy encountered when it added infinite scroll, and why our recommendation is to proceed with caution.
---
July 29, 2015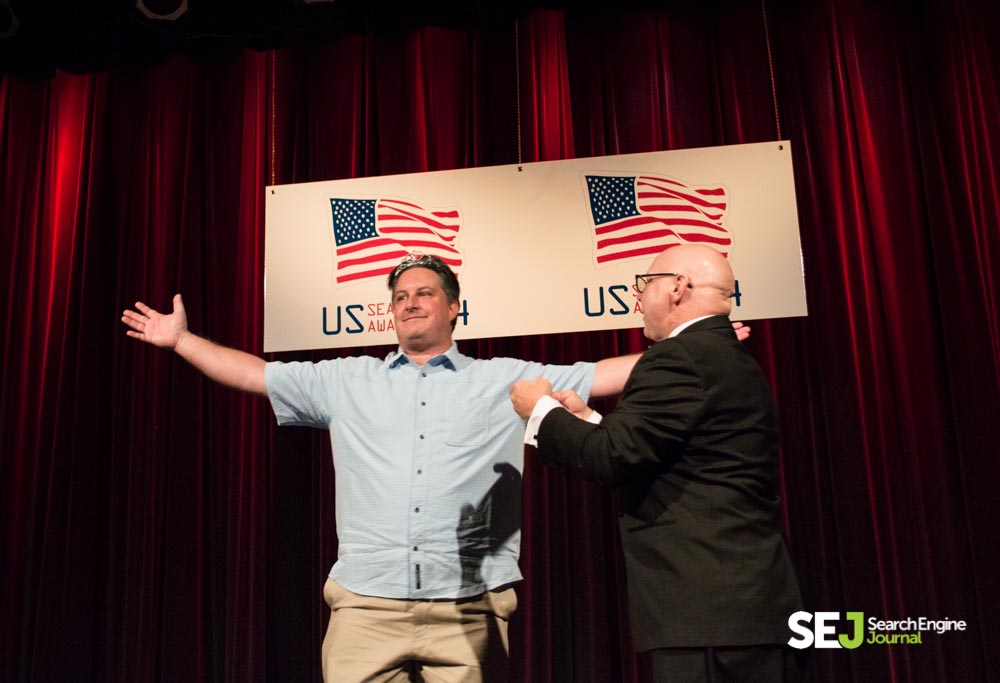 Anyone who knows Duane Forrester, Bing's senior product marketing manager, knows he's a got a ton of SEO knowledge to share, plus personality to go with it (he is, after all, the U.S. Search Awards reigning Search Personality of the Year). Duane joined Bruce Clay in the studio for a special episode of digital marketing podcast SEM Synergy.
The podcast episode is 30 minutes filled with future-forward perspective on a lot of the search engine optimization industry's favorite topics — from how and when wearable tech will really take off to the emergence of digital assistants like Cortana and Siri.
Read on for highlights from this exclusive interview with Duane Forrester. You don't want to miss it when he sounds off on:
What users really want from mobile search
The growth of mobile-specific algorithms
Why Google Glass actually matters
How Duane uses technology to overcome human flaws
Bing's approach to SEO wish lists
Why search engines aren't as transparent as they'd like to be
---
July 20, 2015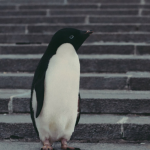 Link building is a matter of hot debate among search engine optimization analysts because quality links are vital for top rankings while spam links can land a site with a serious search engine penalty. In the age of Penguin, attention must be paid not only to the links themselves but how they are earned. Even asking for links the wrong way can violate webmaster guidelines, according to a Google blog post from earlier this month.
As moderators of last Thursday's SEO-focused Twitter chat, #SEOchat, we wanted to hear what top SEOs were feeling about the current state of link building, link removal and disavowing links. The debate was lively and at times surprising. Discover all the thought-provoking and controversial points of view!
---
July 9, 2015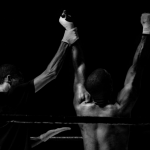 Twitter chats are a crazy-effective way to skyrocket Twitter engagement. The following is a guide that teaches you how to leverage Twitter chats to amplify your brand voice. You'll learn how to identify Twitter chats that make sense for your niche, engage in them effectively and turbo charge your social media marketing efforts. Fair warning: further reading may result in excess Twitter engagement. Proceed with caution — your Twitter's about to blow up.
---
June 16, 2015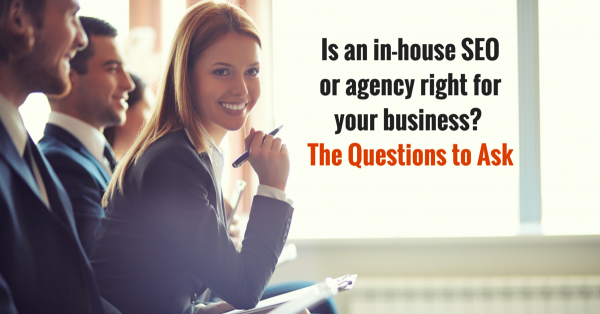 Devising or revising an SEO strategy for your business and wondering whether or not to go with an in-house SEO or an SEO agency? It's a common – and good – question to be asking. The answer depends on your budget and your goals.
Each option comes with its own benefits – and in a perfect world you would likely have both. Here's Bruce Clay's take on the issue: "It's crucial to stay current with the latest SEO methodology – that's very time-consuming, though. It requires several hours a day that a solo in-house SEO probably doesn't have. An SEO agency or consultant can be a powerful ally, filling in the gaps by mentoring and guiding an in-house SEO."
If it's a matter of one or the other, however, it's important to align the benefits of each and determine which is a better fit for your needs. Read on to find out more about the benefits of each option, with food for thought from our SEO Manager, Robert Ramirez.
---
June 3, 2015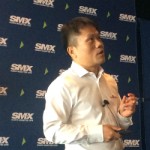 Baidu Vice President Liang Zeng has flown 3,000 miles from Beijing to spend 25 minutes with SMX Advanced digital marketers. Thank you, Zeng!
Baidu is often referred to as the "Chinese Google." Would you be surprised to learn that in China, Baidu is even more dominant in the search space than Google is in the U.S.? As we're told in this session at SMX Advanced, Baidu has 96.3 percent market share among mobile users in China.
If you or your client is looking to crack the Chinese search market, it's imperative that you learn more about the Chinese search behemoth. So, without further ado, get to know Baidu from Zeng.
Read Baidu Revealed: An Inside Look At 'China's Google'.
---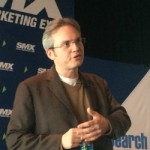 In this bite-sized liveblog, Kevin Ryan shares where he sees paid search headed as an industry. Ryan is the founder of MotivityMarketing, a columnist for Search Marketing Land and the author of "Taking Down Goliath: Digital Marketing Strategy for Beating Competitors with 100 Times Your Spending Power." (Try saying that title ten times fast!)
"Search is declining as a percentage of share – we're getting less data on search … Our dependence on keywords is a little ridiculous. We need to think about moving away from potentially misleading keywords," Ryan says.
Read the full liveblog of Paid Search: Focusing on Audiences & Categories Instead of Keywords.
---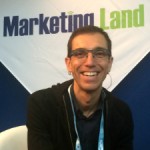 Jerry Dischler, who heads AdWords, is full of contagious energy as he gears up to talk about what's working and what's not in search ads and AdWords in this morning's keynote conversation. Whenever there's a Googler onstage, the crowd is packed and this session is no exception.
Everyone wants to know the latest news in paid search, and Dischler won't disappoint as he delves into topics near and dear to search marketers hearts, including:
How advertisers can capitalize on the opportunity of Micromoments
The future of text ads and buy buttons
Advances in attribution models
And how marketers are marrying online and in-store strategy
Facilitated by Search Engine Land Editor Danny Sullivan and Search Land Paid Search Correspondent Ginny Marvin, the keynote conversation transpired as follows. Read the liveblog coverage of a Keynote Conversation with Google AdWords VP Jerry Dischler.
---
June 2, 2015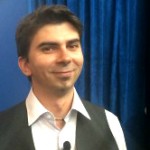 Googler Gary Illyes sits, cool and collected, on the SMX Advanced stage. Across from him is Search Engine Land Editor Danny Sullivan. Sullivan is about to ask Illyes anything and everything digital marketers have been dying to know in this "Ask Me Anything" session. In the weeks prior to SMX, SEOs have been sending in their questions. Sullivan will ask Illyes those questions and anything else he sees fit to quiz the Google Webmaster Trends Analyst on.
It seems like every SMX attendee is in the standing-room only audience. Read on to find out everything Illyes had to say, including his insights on:
Mobilegeddon (a term, for the record, that he hates)
The Quality Update
When to expect the next updates of Panda and Penguin
App indexing
Read SEO AMA: Googler Gary Illyes Answers Questions at SMX.
---