Mindy Weinstein - Bruce Clay, Inc. Blog
Posts by Mindy Weinstein
---
April 13, 2015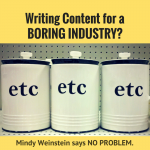 In digital marketing, we talk a lot about content. Emphasizing the importance of quality content and then sharing our tips, tricks and the latest tactics can make content writing seem exciting and sexy. But the truth is, some topics and industries just feel b-o-r-i-n-g. As a writer or the person in charge of writers, how can you turn boring subjects into good content?
Creating engaging content marketing for boring industries is something I know all too well, as I got my start in this industry as a writer. I wrote on everything from LED billboards to personal injury to self-storage units. I remember what it was like to listen to fantastic presenters talk about the magic of writing great content. Then I would go back home, sit in front of my laptop and the reality would hit me again — my topics were boring, or at least they were to me. Eventually, I figured out how to overcome my writer's block and bring those boring subjects to life.
Read more of Creating Content for a Boring Industry? No Problem to learn the top three tips that helped me when I was writing content and then later managing writers:
Develop real-life stories.
Keep your eyes open for inspiration.
Focus on being practical and personal.
---
February 18, 2014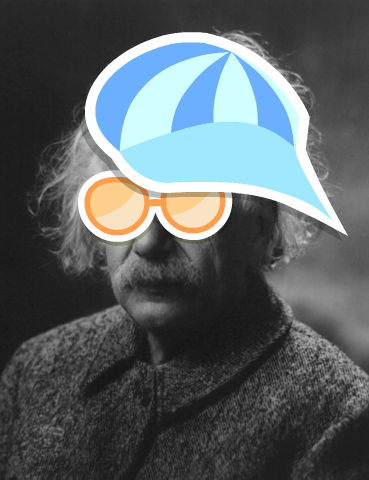 You may have heard a statistic that SEO is a top marketing channel for generating leads, second only to word of mouth. But have you found that your website is not a lead generating machine you thought it would be?
Why are other businesses finding such success when it comes to lead generation with their websites and you're not? Sorry to be the one to break the bad news, but it could be that your web visitors just aren't that into you.
There could be many reasons why your web visitors are choosing not to engage with you. It's your job to get to the bottom of why they might not be buying, hiring or even contacting you. It also takes avoiding the common mishaps that people make, which turn off web visitors before they convert into leads. Let's take a look at these frequent mistakes.
Read Your Web Visitor's Just Not That into You: 7 Lead Generation Mishaps.
---