Mindy Weinstein, Director of Training at Bruce Clay, Inc.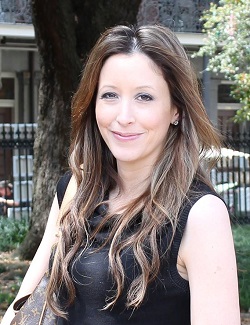 Mindy Weinstein on LinkedIn

Mindy Weinstein on Google+

Mindy Weinstein on Facebook

@mindydweinstein on Twitter
Mindy Weinstein is the Director of Training at Bruce Clay, Inc. She has been in the SEO industry for the last several years, but her experience in marketing spans well over a decade.
Prior to jumping in head first into SEO, Mindy co-authored two books (one published by McGraw Hill!). She has also been interviewed on radio and television, and quoted in newspapers and magazines.
Posts by Mindy Weinstein
---
June 28, 2016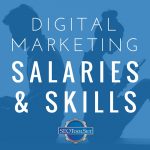 I'll admit it, I'm a millennial.
I value work-life balance.
I expect my job to be more fulfilling than well paying.
I gravitate toward a technical career because I'm always plugged in anyway.
I found a satisfying and challenging career path in digital marketing. If you're anything like me, digital marketing might be a good fit for you.
Here are the digital marketing salary statistics and job descriptions to help you decide if it's time to kick-start your career in online advertising, search or social media marketing.
Read 4 Hot Digital Marketing Jobs & Salary Data.
---
February 23, 2016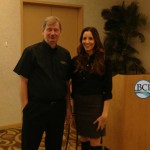 It happened again the other day. An email came that just made my week:
"Your training has taken me so far in my career in a very short time. I feel like it is by far the best training I have ever had on SEO."
– Tye Odom, an in-house SEO manager
Our SEOToolSet® training is not your typical SEO training course.
By the numbers, we cover a massive binder of material, or two, depending on which course you take. And more than 5,000 people so far have attended our classes worldwide.
What's harder to quantify is how the classroom becomes a place where friendships and business collaborations are formed.
For three years, I've had the privilege of watching relationships grow from the front of the room, as a co-trainer with none other than Bruce Clay.
In my role as SEO trainer, I get to help all sorts of people — whether it's a business owner who's tired of being taken advantage of, a spammer who's ready to reform his black-hat ways, or even an occasional attendee who hasn't a clue what search engine optimization is.
Training enables all of these people to transform their businesses and move ahead in their careers.
Let me give you a glimpse of what I've seen in our classes. Read more.
---
April 13, 2015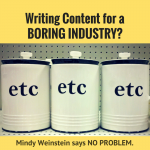 In digital marketing, we talk a lot about content. Emphasizing the importance of quality content and then sharing our tips, tricks and the latest tactics can make content writing seem exciting and sexy. But the truth is, some topics and industries just feel b-o-r-i-n-g. As a writer or the person in charge of writers, how can you turn boring subjects into good content?
Creating engaging content marketing for boring industries is something I know all too well, as I got my start in this industry as a writer. I wrote on everything from LED billboards to personal injury to self-storage units. I remember what it was like to listen to fantastic presenters talk about the magic of writing great content. Then I would go back home, sit in front of my laptop and the reality would hit me again — my topics were boring, or at least they were to me. Eventually, I figured out how to overcome my writer's block and bring those boring subjects to life.
Read more of Creating Content for a Boring Industry? No Problem to learn the top three tips that helped me when I was writing content and then later managing writers:
Develop real-life stories.
Keep your eyes open for inspiration.
Focus on being practical and personal.
---
February 18, 2014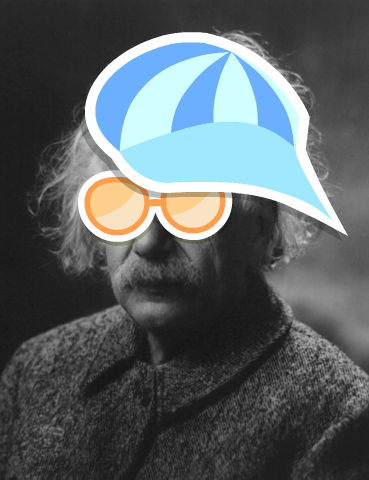 You may have heard a statistic that SEO is a top marketing channel for generating leads, second only to word of mouth. But have you found that your website is not a lead generating machine you thought it would be?
Why are other businesses finding such success when it comes to lead generation with their websites and you're not? Sorry to be the one to break the bad news, but it could be that your web visitors just aren't that into you.
There could be many reasons why your web visitors are choosing not to engage with you. It's your job to get to the bottom of why they might not be buying, hiring or even contacting you. It also takes avoiding the common mishaps that people make, which turn off web visitors before they convert into leads. Let's take a look at these frequent mistakes.
Read Your Web Visitor's Just Not That into You: 7 Lead Generation Mishaps.
---