Spencer Fair - Bruce Clay, Inc. Blog
Posts by Spencer Fair
---
December 2, 2013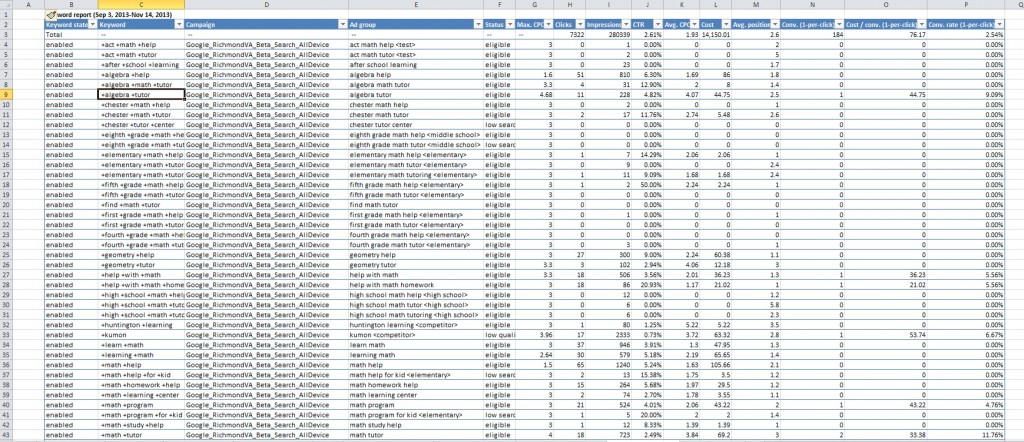 There are many useful Excel tips for PPC out there and even more general Excel help forums offering all sorts of suggestions for formulas, reference sites, etc. It's all great stuff, but one of the things I've had trouble finding lots of info on is reporting templates for PPC.
For those savvy in Excel, it's fairly easy to use the formulas and tips you find online to build yourself a clean and nice-looking report. Building out sheets for each variation and request and manipulating the data for each report, though? That's a major time sink. But rather than pay a third party to make your reports for you, which costs lots of money and adds a potentially clumsy middleman, you can learn to do automated reports yourself and become the office hero.
Read more of Advanced Excel Tips for PPC Managers.
---