Virginia Nussey, Content and Media Manager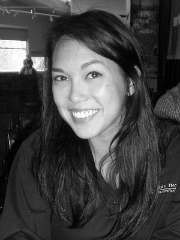 Virginia Nussey on LinkedIn

 Virginia Nussey on Facebook

 Virginia Nussey on Instagram

Virginia Nussey on Google+

 @virginianussey on Twitter
Virginia Nussey is the content and media manager at Bruce Clay, Inc. She joined the company in 2008 as a writer and blogger. Today she produces and manages content for clients and BCI, including the company's website, blog, weekly podcast, monthly newsletter, multiple book titles and social media presence.
Posts by Virginia Nussey
---
May 18, 2016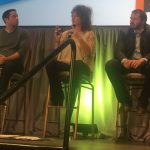 Conversion Conference chair Tim Ash has invited a panel of CRO guests to talk about the tools that they depend on. The panel is comprised of Alex Harris, Angie Schottmuller and Justin Rondeau. This session was so well rated last year that they brought it back this year. You'll learn the recommended tools that CRO pros use in their everyday life. One tool tip can pay for the whole conference. Check it out in this Super CRO Tools Session.
---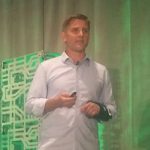 Sean Ellis, the CEO and founder of GrowthHackers, is going to talk about building a company-wide culture of experimentation. It's a big difference in trying to change culture for a few people or a few hundred people. Dropbox was the first company Ellis went into with a goal of creating a culture of growth experimentation. He spent six months as interim vice president of marketing building experimentation into the company. Here's how you can grow a culture of experimentation at your organization.
---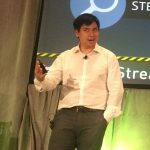 You're tuned in to Conversion Conference. Larry Kim, founder of WordStream and 2015 Search Personality of the Year, is explaining the situation. A diabolical villain has abducted our conversions and Larry is going to teach us how to bring the conversions back!
---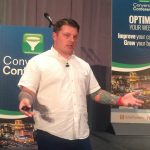 Speaker Dan McGaw, founder and CEO of EffinAmazing and former director of marketing at KISSmetrics, is a serial entrepreneur and growth hacker. If you're just getting started with conversion optimization and find all the tools, techniques and competing priorities overwhelming, this session is for you. McGaw knows how to kick-start a conversion rate optimization program from the earliest stages, and in this step by step session he'll show you where to start, what to test and which tools you'll need to ensure your success. You'll get a detailed process for setting up your analytics/tracking, identifying which optimization opportunities will give you the biggest gains, and selecting the right testing technique. What's more, you'll see examples of how Dan has applied these proven optimization processes in real business environments.
He's going to get us started with CRO, including the tools you need and a plan for doing this at your organization. Who does A/B testing? Who does CRO? Who knows the difference? Read this liveblog to take your CRO to the next level.
---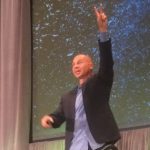 You're tuned in to Conversion Conference and the opening keynote by Tim Ash, founder of SiteTuners, author of Landing Page Optimization, and organizer of this conference. Tim Ash is on stage to present a brand new keynote, and a topic he is very interested in. Tim asks how many in the crowd are direct response marketers? How many are in the branding and creative side – to the latter question, not as many people raise their hands. Tim's going to bring the DR and branding worlds together.
Right now there's a war going on between DR and branding. Here's his agenda:
Introduce the combatants.
Understand branding better.
Bring both sides together.
Read Ending the War between Branding and Direct Response.
---
April 7, 2016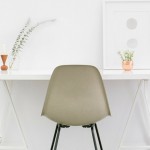 Last Thursday on Reddit, David Szetela offered an AMA to the r/PPC community. An AMA, or "Ask Me Anything," is just that — an anything goes Q&A with someone of some interest, whether a celebrity, an expert, or someone with a unique role or experience set. David, our VP of Search Marketing Operations and the director of our PPC services, kept it short and sweet, opening the floor to questions for an hour.
Then we talked about highlights on our podcast SEM Synergy this week. Give it a listen or read a transcript-recap here. As David described, it was a conversation marked by diverse PPC topics. Read the question and answers in Paid Search Ask Me Anything — An Hour of Q&A with David Szetela.
---
March 25, 2016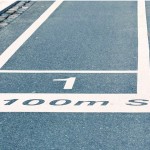 You probably know that page speed is a search engine ranking factor. (Hello, Google AMP initiative?) Not only will the users of your site have a better experience, but a faster loading page gets plus points when Google or Bing are ranking it. So SEOs use tools that help them find ways to optimize the page load time, like GTMetrix, Google PageSpeed Insights and YSlow.
Of course, there's always that one SEO analyst who wants to know why the recommendations are made to defer JavaScript parsing, reduce cookie size, or leverage browser caching.
And actually, now that you mention it, there is value in taking a step back and describing the process of page loading, whether by a browser or a search engine, and what the page speed improvement recommendations address. Read "Page Speed Issues Overview for SEO."
---
March 4, 2016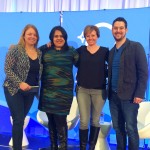 Get our liveblog coverage of this SMX West session all about shopping campaign management and optimizations.
Kirk Williams (@PPCKirk) outlines an ideal campaign setup that relies on four essential filters: campaign priority, negative keywords, shared budget and product bids.
Purna Virji (@purnavirji) covers a Paris Hilton inspired trio of shopping campaign optimization: feed optimization, creative optimization and defensive strategy.
Susan Wenograd (@susanedub) offers her tips for controlling the fire hose that is the shopping campaign, via query mapping, negative keywords and custom labels, and evaluating mobile user performance based on distance from physical storefronts.
---
March 3, 2016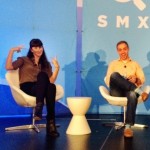 In SEO we focus a lot on Google, but app developers have a special need to get their app content to show up in Apple Search as well as Google.
Take a crash course on Apple Search and Universal Links, the latter of which are used to get your iOS and Android apps to show up in Google search.
Here's What You Need To Know About Apple iOS App Search & Universal Links #SMX.
---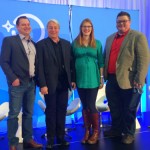 In this SMX West session of Q&A for PPC lovers, questions covered include:
How do you think speech search will impact ads?
How do you find work-life balance?
How do you create space with your clients? How do you manage clients?
What tools do you use?
Video ad tips, strategies, success stories?
What is the biggest weakness in the PPC industry?
Suggestions for testing text ads?
Read the full liveblog of PPC Roundtable.
---