Virginia Nussey, Content and Media Manager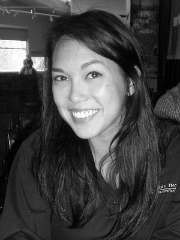 Virginia Nussey on Facebook

 Virginia Nussey on Instagram

Virginia Nussey on Google+

 @virginianussey on Twitter

 Virginia Nussey on LinkedIn
I'm Virginia Nussey, content and media department manager at Bruce Clay, Inc. I joined BCI in 2008 as a content writer and blogger. Now I oversee and edit content we write for clients and BCI. The company publishes a website and blog, a weekly podcast, monthly newsletter, multiple books and has a presence on many social communities.
Posts by Virginia Nussey
---
September 29, 2015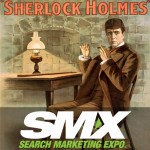 In a greasy burger joint in Seattle in June, the people on the stage were trading stories about solving crazy strange ranking mysteries that if you spend any time doing local search you're going to be familiar with. That's where this session was born.
See how Mary Bowling, Andrew Shotland and Joy Hawkins solve local SEO mysteries in this liveblog coverage from SMX East.
---
August 10, 2015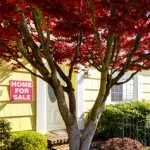 Google local results shifted in two significant ways that local businesses and home service providers should take note of.
1. Fewer local organic results display on the first page.
Where last week seven local results were shown next to a map for a local-intent query, this week we see only three organic local listings by a map. As a result, local businesses ranked beyond the top three have no organic visibility.
2. Google is testing a new search ad format for home service providers.
Google is beta testing home service ads. To be included in this coveted space, service providers must meet the most stringent qualifications for advertisers yet, including background and license checks, online reputation checks and mystery shopping checks.
Read about how the changes impact local SEO.
---
July 22, 2015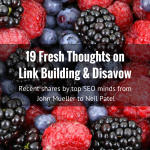 Among search engine optimization folks there are a couple questions that continually spur on conversation, and one of them is: Link building — is it black hat? The last few weeks have seen a surge of articles and online chats on the topic of link building and its proper place in search engine optimization. Recent discussions about links bring to light the battle-worn wisdom of knowledgeable, go-to search engine optimization minds, like John Mueller and Neil Patel, whose advice has been indispensable in the two years since we first were introduced to Google's Penguin algorithm update.
We've harvested 19 fresh thoughts on link building, link cleanup and disavowal, covering:
Link building today — its current definition and role
Natural vs. unnatural links — staying in Penguin's good graces
Disavow files — tools and techniques for backlink cleanup
---
March 5, 2015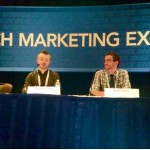 In this SMX West liveblog coverage of the session "Expert Excel Essentials" we're reminded that Excel is a versatile problem solving tool that everyone has access to. Let's turn raw data into something that people understand and can make decisions using.
Moderator Chris Sherman says that an Excel-focused session has been running at SMX for a few years. It started as an experiment. Search marketers know Excel but there are different levels of knowledge and skill. If used properly Excel is a Swiss Army Knife, so it pays to invest in your Excel chops. After hearing the Excel tips shared here you'll be inspired to go back to your job and do things in a tool (Excel) that everyone has, so you'll make a difference.
Read Turn Raw Data Into Meaningful Data Visualization with Excel
---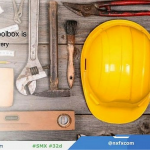 There's a good chance you're not using website analytics tools to their full potential to benefit your understanding of your visitors and your site. In this liveblog coverage of the SMX West session "What's In My Analytics Toolbox," you can get familiar with Google Analytics custom dashboards that you can create for your own site, and get to know the Google Tag Manager and how using it can give you insights on some of the otherwise hidden behaviors of your visitors. You'll also be introduced to a powerful open source platform, Knime, that lets you merge data and visualize data in one place.
---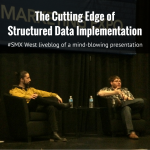 It's not enough just to implement structured data. That's par for the course, a requirement now and not an advanced opportunity. We're not early adopters and we have to think about the next step.
In this liveblog coverage of the SMX West session "The Next Generation of Structured Data: Taking Markup To The Next Level," you'll learn about some advanced things you can do with structured data. Our presenters go beyond Rich Snippets into the cutting edge of what Google's developing in data markup. Find out what speakers Mike Arnesen and Justin Briggs had to say in the full presentation liveblog.
---
March 4, 2015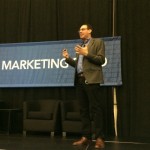 Bill Tancer, author of "Everyone's a Critic," is the general manager of global research at Experian Marketing Services. This makes him the world title holding data geek. On Twitter he's @billtancer. For today's keynote he's going to do something different and never before presented. He's going to share a behind-the-scenes tour of his book "Everyone's a Critic." The story involves an Icelandic volcanic eruption, a review that "this place sucks," and a near heart attack at his kitchen table.
Read our liveblog coverage of Bill Tancer's SMX West keynote address on How to Get Critical Online Reviews in Today's Social Economy
---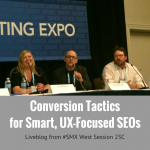 At this SMX West session, our esteemed speakers talk of conversion SEO, emphasizing that the role of SEO doesn't end at getting traffic to the site. Once you have the fish on the line, then what? As one speaker says, "Think about SEO not as search engine optimization but as search experience optimization." Consider search as bigger than just search engines and get UX recommendations through streamlining the checkout process to surveying search visitors. Speakers on this panel: Mark Munroe, founder of SEORadar; Matt Storms, SEO at MattStorms.com; Lisa Williams, president and founder of Sustainable Digital Marketing.
Read the full liveblog to learn how to do "search experience optimization."
---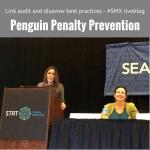 In this SMX West session you'll learn how to assess whether or not your site has been affected by manual link penalties or by the Penguin algorithmic link penalty. You'll also learn how to do backlink analysis with recommended tools and how to request link removals. Read the full liveblog coverage of presentations by Marie Haynes, Rae Hoffman and Sha Menz.
---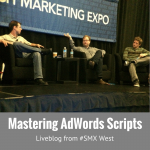 This liveblog of the "Mastering AdWords Scripts" session at SMX West is designed for search marketers who have already written AdWords scripts. The three-expert lineup of speakers moderated by Matt Van Wagner dives deep (and fast!) into how scripts in an SEM toolkit make ads more flexible and powerful.
Read more of Mastering AdWords Scripts
---