Virginia Nussey, Content and Media Manager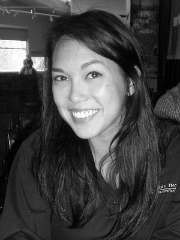 Virginia Nussey on Facebook

 Virginia Nussey on Instagram

Virginia Nussey on Google+

 @virginianussey on Twitter

 Virginia Nussey on LinkedIn
I'm Virginia Nussey, content and media department manager at Bruce Clay, Inc. I joined BCI in 2008 as a content writer and blogger. Now I oversee and edit content we write for clients and BCI. The company publishes a website and blog, a weekly podcast, monthly newsletter, multiple books and has a presence on many social communities.
Posts by Virginia Nussey
---
March 5, 2015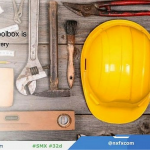 There's a good chance you're not using website analytics tools to their full potential to benefit your understanding of your visitors and your site. In this liveblog coverage of the SMX West session "What's In My Analytics Toolbox," you can get familiar with Google Analytics custom dashboards that you can create for your own site, and get to know the Google Tag Manager and how using it can give you insights on some of the otherwise hidden behaviors of your visitors. You'll also be introduced to a powerful open source platform, Knime, that lets you merge data and visualize data in one place.
---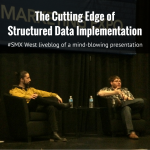 It's not enough just to implement structured data. That's par for the course, a requirement now and not an advanced opportunity. We're not early adopters and we have to think about the next step.
In this liveblog coverage of the SMX West session "The Next Generation of Structured Data: Taking Markup To The Next Level," you'll learn about some advanced things you can do with structured data. Our presenters go beyond Rich Snippets into the cutting edge of what Google's developing in data markup. Find out what speakers Mike Arnesen and Justin Briggs had to say in the full presentation liveblog.
---
March 4, 2015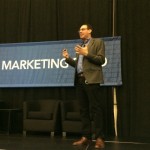 Bill Tancer, author of "Everyone's a Critic," is the general manager of global research at Experian Marketing Services. This makes him the world title holding data geek. On Twitter he's @billtancer. For today's keynote he's going to do something different and never before presented. He's going to share a behind-the-scenes tour of his book "Everyone's a Critic." The story involves an Icelandic volcanic eruption, a review that "this place sucks," and a near heart attack at his kitchen table.
Read our liveblog coverage of Bill Tancer's SMX West keynote address on How to Get Critical Online Reviews in Today's Social Economy
---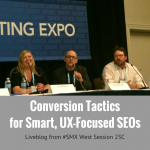 At this SMX West session, our esteemed speakers talk of conversion SEO, emphasizing that the role of SEO doesn't end at getting traffic to the site. Once you have the fish on the line, then what? As one speaker says, "Think about SEO not as search engine optimization but as search experience optimization." Consider search as bigger than just search engines and get UX recommendations through streamlining the checkout process to surveying search visitors. Speakers on this panel: Mark Munroe, founder of SEORadar; Matt Storms, SEO at MattStorms.com; Lisa Williams, president and founder of Sustainable Digital Marketing.
Read the full liveblog to learn how to do "search experience optimization."
---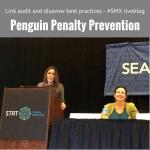 In this SMX West session you'll learn how to assess whether or not your site has been affected by manual link penalties or by the Penguin algorithmic link penalty. You'll also learn how to do backlink analysis with recommended tools and how to request link removals. Read the full liveblog coverage of presentations by Marie Haynes, Rae Hoffman and Sha Menz.
---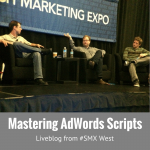 This liveblog of the "Mastering AdWords Scripts" session at SMX West is designed for search marketers who have already written AdWords scripts. The three-expert lineup of speakers moderated by Matt Van Wagner dives deep (and fast!) into how scripts in an SEM toolkit make ads more flexible and powerful.
Read more of Mastering AdWords Scripts
---
March 3, 2015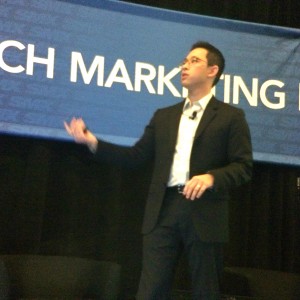 This SMX West 2015 mini session is a presentation grounded in the belief that you can automate everything for SEO and directly integrate it to your products. This is especially important for large websites. Michael Nguyen, Director of SEO at Connexity/Shopzilla, is our presenter.
What is a large website? Too big to fit in your head. Examples are networks of sites and sites with thousands and millions of pieces of content. Enterprise sites and long-tail businesses are also to be considered large.
Large sites have big problems. Good things about large sites include domain authority and a lot of content.
Read on for the problems with large websites — and solutions including an automation platform.
---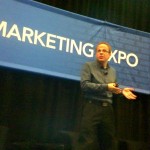 Have you had to deal with last minute changes for designers? Or change 302s to 301s, resulting in more work for IT? All this extra work stems from not knowing the importance of minutiae and how these small things affect SEO. It's the SEO's job to train other teams. Explain to the designer why it matters to have text vs. text in an image and to have alt text. Explain the the IT team the importance of a 302 vs. a 301. To the data team, explain the importance of page-level data and parameters at a page level.
They're owned by different business channels, like engineering, IT, social media, copy, design and project managers. Everyone in an organization needs to know what matters to Google. Yes, everyone.
Read this liveblog coverage of tactics shared by Micah Fisher-Kirshner, Senior SEO Manager at Zazzle Inc, to get a whole organization working to accomplish SEO initiatives.
---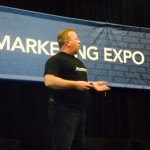 David Wallace is the founder and CEO of SearchRank. He's going to present a mini session at SMX West 2015 on best practices for marketing with infographics.
Infographics are AWESOME! We're overloaded with information today. We're visually inclined and with infographics we can learn quickly and digest info.
Read about the four styles of infographics and what marketers do have to do and what to avoid when creating and sharing them.
Read the liveblog coverage of this SMX West mini session.
---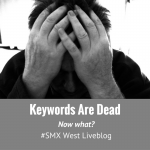 This session at SMX West 2015 "looks at the shift away from the keyword-based world, with tips and strategies for both SEOs and SEMs for thriving in a concept-driven world."
Danny Sullivan, Search Engine Land's editor in chief, is this afternoon's moderator. That says something about this topic's significance to current trends in the search marketing industry.
Sullivan says that in the old days, we used to fire up the Overture keyword tool or the GoTo keyword tool and see all the words people were searching for.
Speakers Kate Morris and Marty Weintraub explain that the data given by a straightforward keyword tool isn't enough today. You have to combine many approaches, getting to the audience and intent with different kinds of tools and data available to marketers today.
Read the full liveblog
---