Virginia Nussey, Content and Media Manager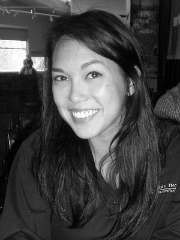 Virginia Nussey on Facebook

 Virginia Nussey on Instagram

Virginia Nussey on Google+

 @virginianussey on Twitter

 Virginia Nussey on LinkedIn
I'm Virginia Nussey, content and media department manager at Bruce Clay, Inc. I joined BCI in 2008 as a content writer and blogger, armed with a fresh master's degree in online journalism. Now I oversee and edit content we write for our clients and also manage BCI's own content, from the website and blog to our weekly podcast, monthly newsletter, multiple books and social communities.
Find me across social with the links above, but be warned! These days my posts are predominantly photos of my baby.
Posts by Virginia Nussey
---
March 13, 2014
Hey, online retailers! You've got to be doing product listing ads with Google and now Bing!
Brittney Thomas is the retail vertical lead for Bing Ads in Microsoft. She's bringing the Microsoft vision for retail and Bing Product Ads to this audience. She shows us a video about how Bing interviewed consumers in their research to bring marketers and consumers closer together — the "Consumer First Advertising Approach."
The foundation of this approach is the retailers most powerful asset: the product. Product ads starts addressing that for consumers on the front end. This month there will be product feeds across the Yahoo-Bing Network. Product Ads give consumers rich info in an engaging format. It will show custom images from an advertiser's own product catalog plus promo text and pricing.
Read more of #SMX Liveblog: Power Boosting Sales with PLAs #32B.
---
March 12, 2014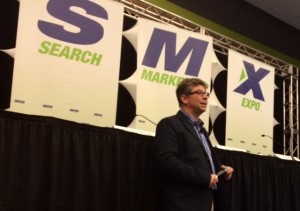 We're here at the evening forum. Danny doesn't have a presentation or agenda; he walks around and talks. Everyone here may be called upon to participate. We're going to hear the assorted issues that the assembled community is experiencing.
Question: If you have $500 to spend on marketing, where would you spend it? Context is small non-local brand.
Danny: First he'd make sure there's a website. A lot of small businesses don't even have that. Spend some of that money on your own domain name (instead of somesite.tumblr.com). He's spend some time educating himself on SEO. He'd read Google's own SEO tips guide. You never go wrong starting off with the things Google's recommending. He'd spend time opening social media accounts on Facebook, Twitter, Google+ and possibly LinkedIn. If it was a location-based business he'd make sure he had a Google+ Biz page. As part of the SEO process he'd spend time understanding the key terms for his site. AdWords might be good to dip into to get a sense of the kind of traffic coming from those terms, but he'd probably spend more time learning about organic.
Read more of the questions SEOs are asking today in #SMX Liveblog: Evening Forum with Danny Sullivan.
---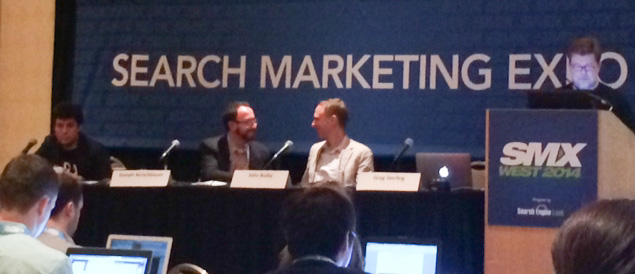 Moderator Greg Sterling drops a kernel of new info: if consumers have a negative map experience they'll make that negative association with the brand. It's important to make sure your brand's data is right on maps and mobile.
Three presentations by three speakers at SMX West 2014 cover the growing use of mobile apps, how to best leverage a branded app and how to optimize an ad campaign for mobile devices.
Read more of SMX Liveblog: Capturing the Mobile Paid Lead.
---
If you have a mobile app, this panel covers opportunities to reach new users through mobile app SEO and App Store optimization. App Store Optimization (ASO) is different than SEO because app stores are different. ASO also includes: Top Charts, icons, screenshots, ratings, reviews, etc. Like SEO, the best ASO is a full, well-rounded marketing strategy.
Apps are eating mobile. The percentage of time spent on mobile apps while on mobile: 80%
"For the average app, search actually makes up the vast majority of installs." —Google Play. 50% of daily active users (DAUs) search for apps weekly. There are 6 million unique phrases searched monthly in Google Play App Store. These figures were shared at the last Google I/O conference.
Read more of SMX Liveblog: App Store Optimization & SEO for Mobile Apps.
---
March 11, 2014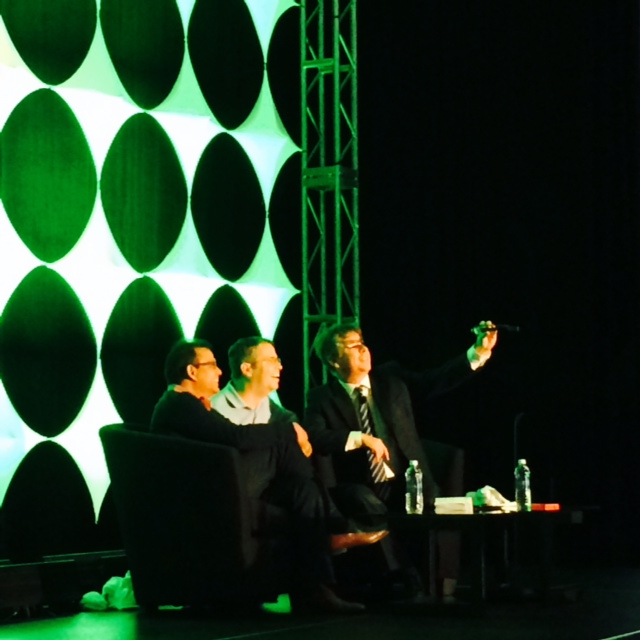 Amit Singhal is "the one who knows how Google ranks things," Danny Sullivan, Search Engine Land editor-in-chief, says as he introduces our feature keynote speaker. Amit's resume reads Senior Vice President and Google Fellow, Google, Inc.
Hummingbird has been a complete rewrite of our system. The last time we did a complete rewrite was shortly after 2000. In the last decade, numerous new technologies have been built, including Knowledge Graph. And people are speaking queries naturally. To serve the future you have to change things. One thing that's changed is that people are going to type 2-word queries. The mobile revolution has forced us to rethink a search system that is awesome, like Google has always sought to be.
Natural language, longer queries, how close various words are in order to signal a concept — these are things Google has been working on.
Whenever you build a technology, take ideas you have (such as Google Now) and try them with the existing technology. When you try a few times you realize the technology that exists isn't going to solve the problem so you start from the ground up with a new foundation. Your previous foundation may have allowed you to add one more layer, but not more than that, so you start with a new foundation.
Read more of #SMX Liveblog: Google Search Chief Amit Singhal's Keynote Conversation
---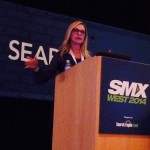 SMX West's Social Media Marketing Boot Camp continues on the topic of paid social — advertising and amplification, a critical tool in the social media marketing toolbox. Social media is a pay to play space for brands today, especially on Facebook where the News Feed algorithm can make it difficult for brand pages' content to display even to followers without a money-backed boost. Presenter Lisa Buyer, author of "Social PR Secrets," is this session's boot camp instructor.
Public relations and social advertising — we're all trying to gain more visibility in the News Feed and it's very competitive to get seen there. The lines between earned, paid and owned media are blurring.
Read more of SMX Liveblog: Paid Social Media Opportunities Including Facebook for Business
---
This is a Social Media Boot Camp session, geared at laying a basic foundation for learning about a topic. The presenter is Jennifer Sable Lopez, @jennita, Director of Community at Moz. Basic guidelines for social media management follow.
1. Be real. You've heard the advice "don't be a robot" on social media and that's great advice — unless your brand is a robot.
Social media story: Pharrell Williams and Arby's. Arby's made a joke that they wanted their hat back from Pharrell. Pharrell decided to auction that hat off for charity and Arby's bought it. Arby's got to show personality, interact with a notable celebrity and get kudos for supporting charity.
Read more of #SMX Liveblog: Social Media Etiquette Guide #12C.
---
February 25, 2014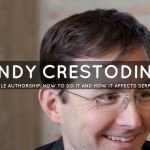 Heads up savvy marketers: add Andy Crestodina to your Google+ circles. By following Andy on Google+ you'll be keyed into a range of weighty and forward-looking content marketing topics, but one place where he's carved out a niche as an expert is that SEO-critical and evolving frontier, Google Authorship. Yesterday Andy posted findings that authorship rich snippets are on the rise, showing on about 23% of Google SERPs.
If you already know Andy, you know he's an insightful and prolific contributor to the online marketing industry. Andy published Content Chemistry: An Illustrated Guide to Content Marketing after thousands of conversations with hundreds of companies in over a dozen years of web marketing. In 100 pages filled with illuminating illustrations, the handbook makes accessible the social, analytical and truly enjoyable facets of marketing online.
We tapped Andy to contribute his expertise to Content Marketing Strategies for Professionals, which you'll find in chapter 9's selection "Google Authorship: How to Do It and How it Effects SERP Rank." Read on for a Q & A with Andy for advice on:
How to include testimonials on your site so they make the greatest impact.
How to contribute to publications and best optimize your guest content for authorship benefits.
How to avoid the most common misunderstanding of content marketing in 2014.
---
February 11, 2014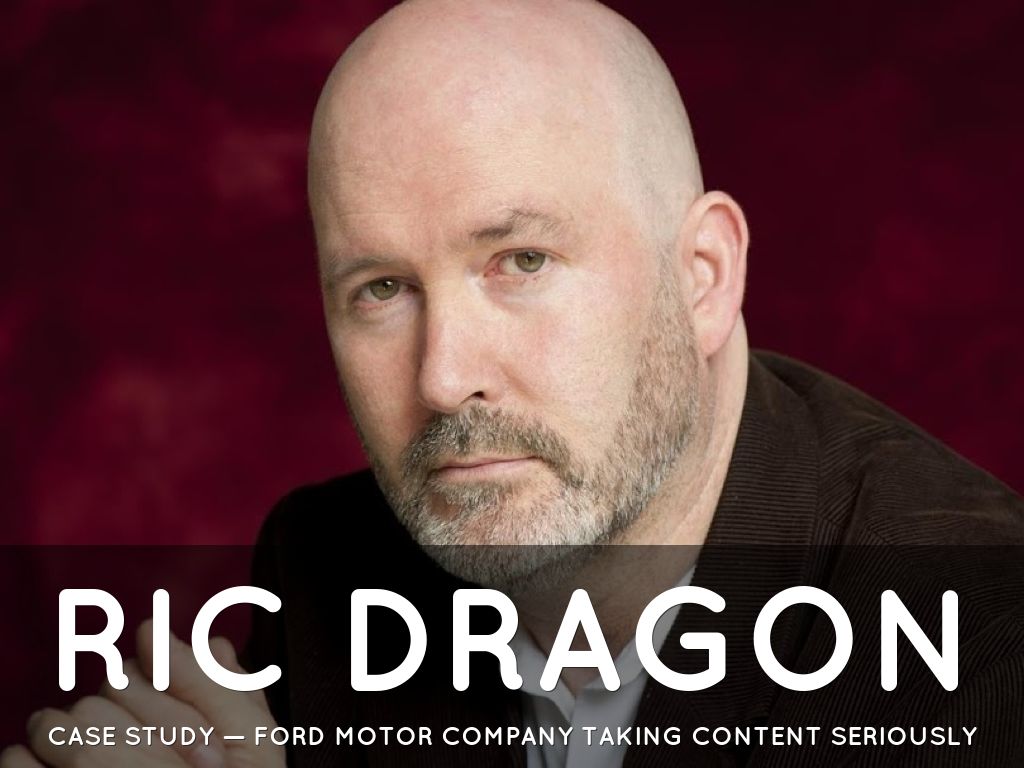 Social media marketing — everybody's doing it. But what the heck are you doing with it!? In Bruce Clay and Murray Newlands's Content Marketing Strategies for Professionals we turned to social media process master Ric Dragon for guidance in turning social marketing mantras into action. That, it turns out, is one of Ric's fortes. Read on for:
3 things to do first when content marketing in 2014. Spoiler: Have you defined your biz's passion point?
A major content marketing misconception that may just be the problem you're wrestling with.
Sources of inspiration for your own content.
Read more of Where to Read and How to Write Social Media Case Studies — Start with Social Media Process Master Ric Dragon.
---
February 5, 2014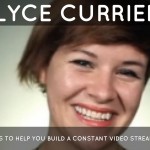 Video is seeing an eruption of consumer popularity and marketing interest. Sitting atop this volcano is Alyce Currier. For Bruce Clay and Murray Newlands's Content Marketing Strategies for Professionals, we tapped Alyce as our go-to expert to help readers ramp up video marketing production. To be honest, it was obvious we were only skimming the surface of Alyce's video production expertise, so we asked if she'd be so generous to share more tips and resources with us. Read on for:
3 tips to get you rolling if you just make the time
the most common mistake she sees
an incredibly educational primer on lighting
her favorite video examples we can take notes from, and more.
Read The Biggest Video Mistake? Not Getting Started! Alyce Currier, Wistia's Video Queen, Tells Us How.
---