Virginia Nussey, Content and Media Manager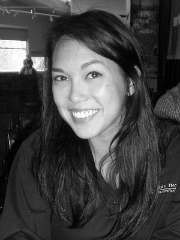 Virginia Nussey on Facebook

 Virginia Nussey on Instagram

Virginia Nussey on Google+

 @virginianussey on Twitter

 Virginia Nussey on LinkedIn
I'm Virginia Nussey, content and media department manager at Bruce Clay, Inc. I joined BCI in 2008 as a content writer and blogger. Now I oversee and edit content we write for clients and BCI. The company publishes a website and blog, a weekly podcast, monthly newsletter, multiple books and has a presence on many social communities.
Posts by Virginia Nussey
---
October 1, 2014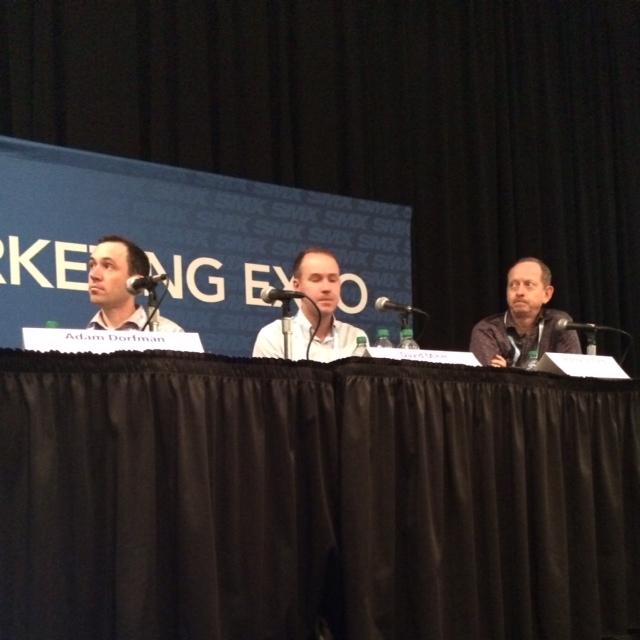 In July, the quality of Google local search results took a turn for the worse, experts say. The cause? A pesky little creature called the Pigeon Update crawled into the maps, local packs and authoritative one boxes. Learn what changed for searches with generic terms, geolocally modified terms, local packs, answer boxes and some of the wacky-broken results that have cropped up since Pigeon landed in this liveblog coverage of an SMX East session with local search experts Adam Dorfman, David Mihm and Andrew Shotland.
Read Deconstructing Pigeon, Google's New Local Search Algorithm.
---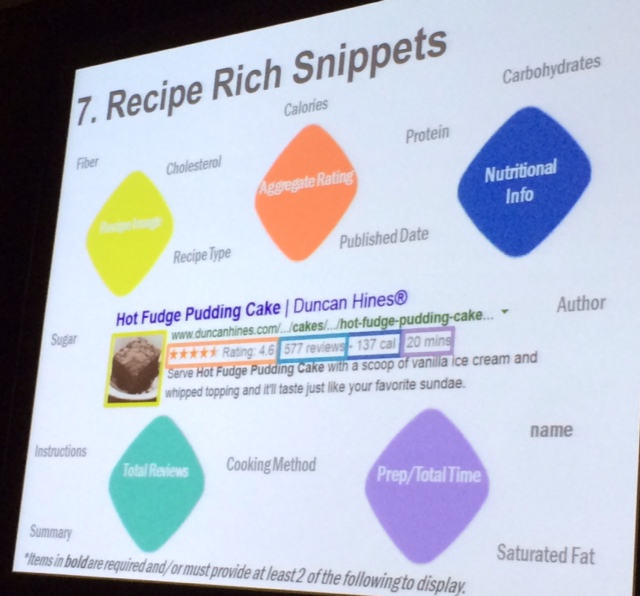 Have you reviewed your website inventory and implemented structured data markup wherever applicable? If you haven't, then maybe it should be next on your SEO to-do list. In this session, presenters go over some of the structured data types you might want to start using right now. Perhaps most important to your decision of whether or not you need to add markup now, speaker Mike Arnesen shares how to track the ROI of rich snippets. By connecting Google Analytics to your structured markup via Google Tag Manager, you'll find holes and gaps in your rich snippets and also be able to set goals for them.
Read more in 25 Smart Examples of Structured Data You Can Use Now
---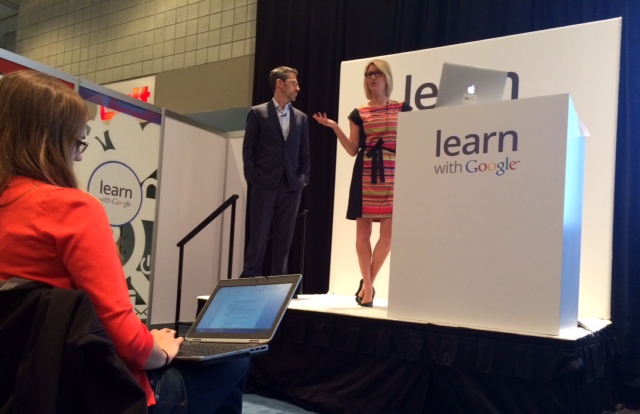 In the Learn with Google classroom, the first topic of the morning is: Attribution Strategies to Inform Your Search and Digital Investments.
Speakers Rachel Klooz and Justin Huskamp of Google DoubleClick show examples and new Google tools to explain: "Why is attribution essential? Because understanding the interplay of channels leads to smarter marketing investments."
Read more of Attribution Strategies at #LearnWithGoogle at SMX
---
September 30, 2014
In a stream of consciousness presentation of images, SMX speaker Rhonda Hanson, Sr. Director of Digital Marketing, Global Marketing, formerly of Concur, thinks about using images to your advantage and points out a few dos, don'ts and trends. She specifically talks about images used in:
Website Design
Product Listing Ads
Facebook Ads
Stock Photos
Read more in The Importance of Imagery.
---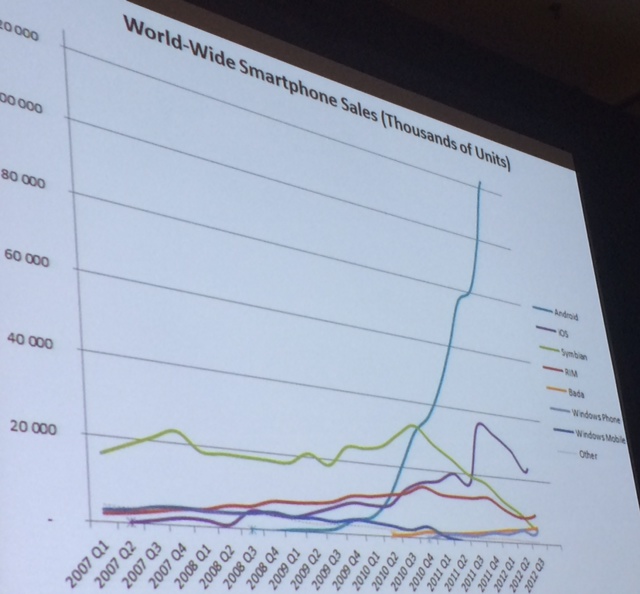 In this session at SMX East, speaker Erynn Petersen takes a high-level view of a future where we don't go to a phone or computer to get online, but rather all the devices and appliances around us are online. How will marketers gather data and gain intelligence when our cars, watches and even the dust around us are Internet enabled?
Read more in Marketing in the Age of the Internet of Things
---
The sales funnel has exploded. However, the pieces of the funnel are still highly relevant. You need to be there in the consideration phase. You need to streamline the purchase process so it's frictionless. You need to work to maintain retention and get fanatical loyalty.
Speaker Jeffrey K. Rohrs discusses three ways to leverage key moments in a sales funnel to make the path to purchase as frictionless as possible.
Read more in Making Moments Matter.
---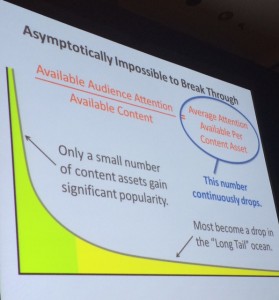 Content may be king, but content marketing is a constant battle for information. Even if you make it to the top of the heap, someone's gunning for your head. Most marketers fight this fact by creating more content, spending more money on content, and it's asymptomatically impossible to break through.
Well, today we're at the forefront of a movement to make technologists and marketers talk to each other. This session is called "The 4th Wave of Content Marketing: From Passive to Interactive" and it's about the next thing in content. Don't just publish more, make it interactive with marketing apps.
Read more in The 4th Wave in Content Marketing.
---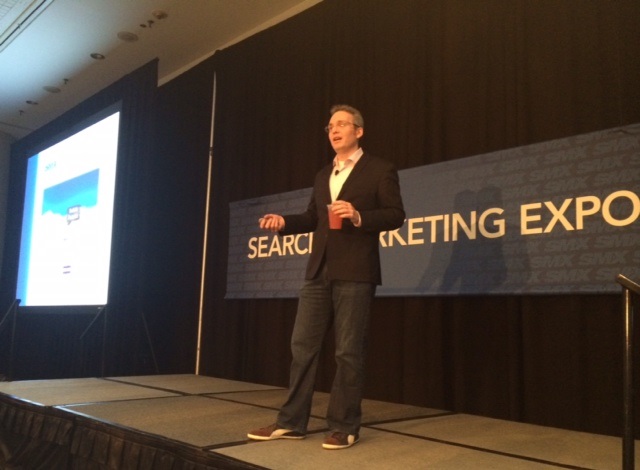 SMX speaker Kevin Ryan says that "a tool box does not a cabinet make," and so marketing automation technology should not "remove people so we can communicate with people better." In this SMX East session, Kevin's going to speak on a bad habit: focusing on the new, shiny new technology and neglecting the strategy.
Read more in Automation Does Not Equal Strategy.
---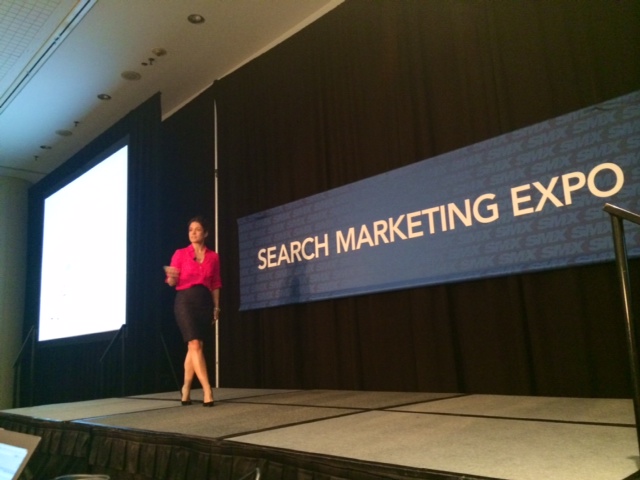 What is a brand and how are marketers in control of a brand? These are the questions she's been tackling this decade, because things have changed and brand is now a business driver. As such, brand should have it's own budget, it's own team, it's own conversation with the executives. Joanna Lord explains the best practices of what some better brands are doing. Marketers are in a position today to own, shape and share brands on our company's behalf.
Read more in The Future of a Brand.
---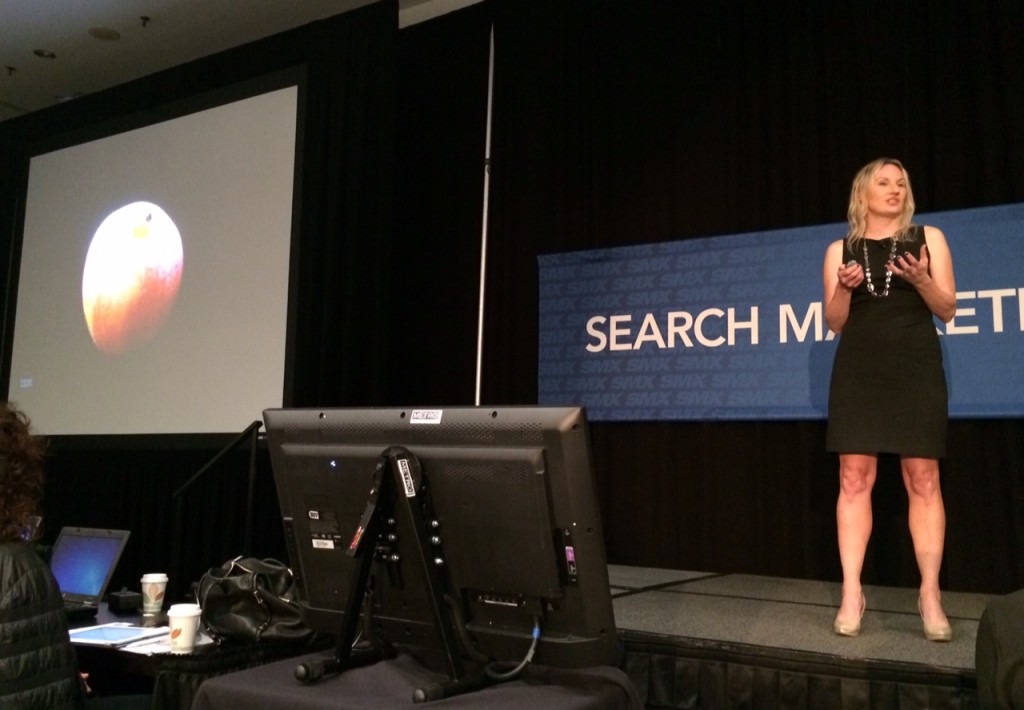 Think of an apple and a bag of marbles. Both simple images, and when you compare the two you'll get an idea of the shift that social media has caused brands to make to stay relevant today. An apple is the old way of thinking of your brand, unified and on-message. The bag of marbles is a little more assorted, a collection, not a unified message but it has 300% more surface area. If you're able to increase the surface area of your brand by releasing individual advocates. Social media advocacy gives your business authentic reach. Speaker Tami Cannizzaro explains.
Read more in All Search is Now Social.
---