Virginia Nussey, Content and Media Manager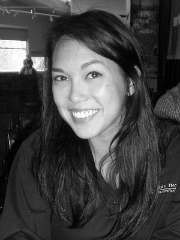 Virginia Nussey on Facebook

 Virginia Nussey on Instagram

Virginia Nussey on Google+

 @virginianussey on Twitter

 Virginia Nussey on LinkedIn
I'm Virginia Nussey, content and media department manager at Bruce Clay, Inc. I joined BCI in 2008 as a content writer and blogger. Now I oversee and edit content we write for clients and BCI. The company publishes a website and blog, a weekly podcast, monthly newsletter, multiple books and has a presence on many social communities.
Posts by Virginia Nussey
---
March 3, 2015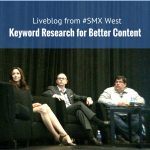 This report from SMX West 2015 takes place on Day 1 of the conference. Session moderator Matt McGee prefaces the presentations with a reminder that the poor keyword has been under attack with things like [not provided] and others. Later today, there will even be a session called "The Keyword Is Dead." This session's speakers would disagree with that. The presentations by Mindy Weinstein of Bruce Clay, Inc., Gene Skazovski of Tongal, and Bill Hunt of Back Azimuth will highlight three parts of the research process for keywords.
Read more of Keyword Research for Better Content & Audience Engagement
---
February 24, 2015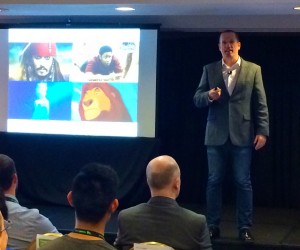 Jeff Preston is the senior SEO manager at Disney Interactive. Disney Interactive includes the company's websites, video games, mobile apps and more. In the "Getting Things Done the Enterprise Way" session at Search Engine Summit in Santa Monica, Preston discusses the criticality of technical excellence, team culture, winning influence and more. Get the full story.
---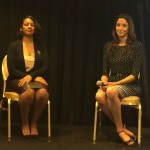 Mindy Weinstein, director of training at Bruce Clay, Inc., shares three pieces of advice for creating content when businesses are "boring" or topics are not usually addressed in polite company. Read on to find out the importance of developing real life stories, keeping your eyes open for inspiration, and focusing on being practical and persona.
---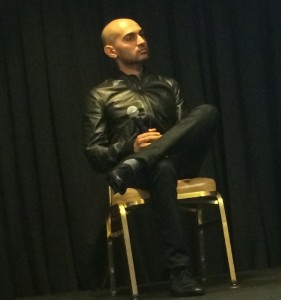 Neil Patel is the co-founder of CrazyEgg and KISSmetrics, analytics and conversion optimization tools and platforms. He's been doing business online for 11 years and he does at least four new A/B tests a month. He's a CRO master.
A lot of businesses aim for one thing: driving traffic. Long-term ethical traffic driving tactics costs a lot of money. If you can optimize your conversions, you're going to make more from the traffic you have.
How to think about conversion optimization the right way. This will help you get more wins.
How to come up with tests. Create tests based on what you see as problems, not based on what you want. Tests have to be data driven.
Suggestions on tests you can run that should help boost your conversion rate.
Read on for Patel's six unorthodox conversion tactics.
---
November 20, 2014
"In our industry, if you can't adapt, you lose." Bruce Clay was the guest on an HOA yesterday that one commenter called "Absolutely the best HOA I have heard all year about #SEO." That link will bring you to our recap and top takeaways from Bruce's video chat with Ben Fisher and Stephan Hovnanian.
Replay the HOA on YouTube, and click through for a time-stamped play-by-play in the description provided by the Google Plus Business Spotlight show host.
Watch 'Adapt or Lose' and Other SEO Advice from This Google+ HOA.
---
October 6, 2014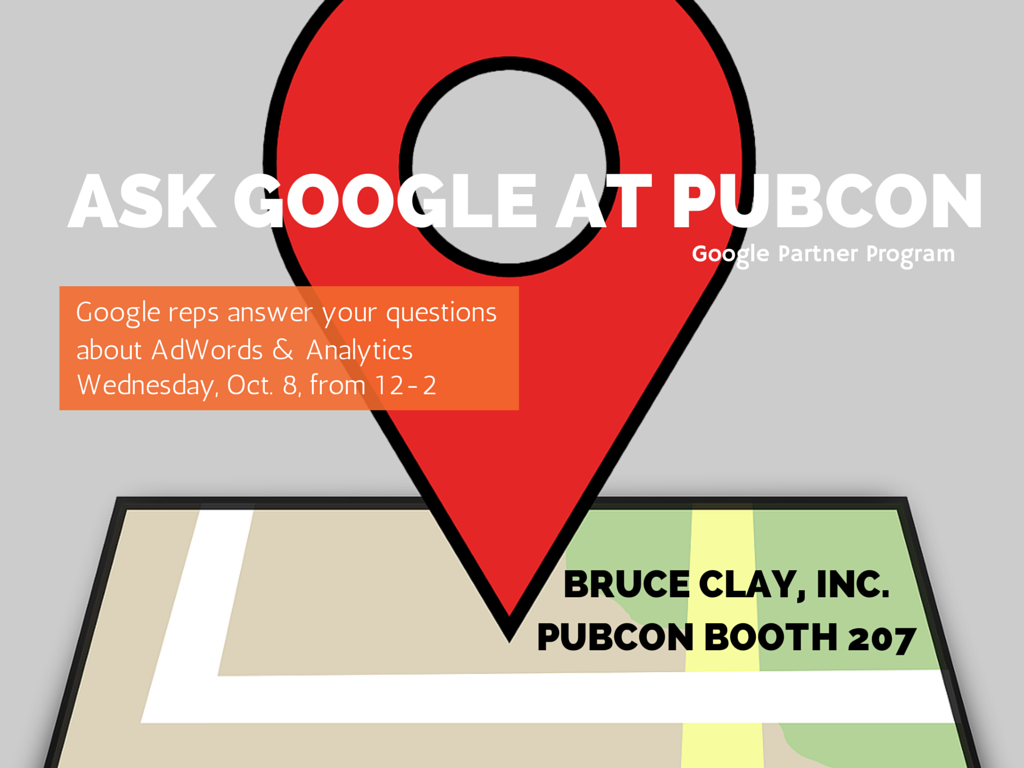 How often can you chat search advertising face to face with Google? Google representatives are answering your questions in Bruce Clay, Inc.'s Pubcon booth 207 on Wednesday, Oct. 8, from noon to 2 pm.
We're excited to be hosting this special in-person opportunity with Google as part of the Google Partners program. Google's experts will be answering questions about:
Current and recent AdWords announcements or features, such as callout extensions and phone tracking
Google Shopping, the transition from PLAs along with holiday or seasonal AdWords advice
Google Analytics best practices as they apply to AdWords campaign management
Leveraging Google Analytics to improve AdWords performance
If you don't already have plans to attend Pubcon, we've got you covered! Get 20% off registration with the code rc-1330920. Read the full post for all the details.
---
October 1, 2014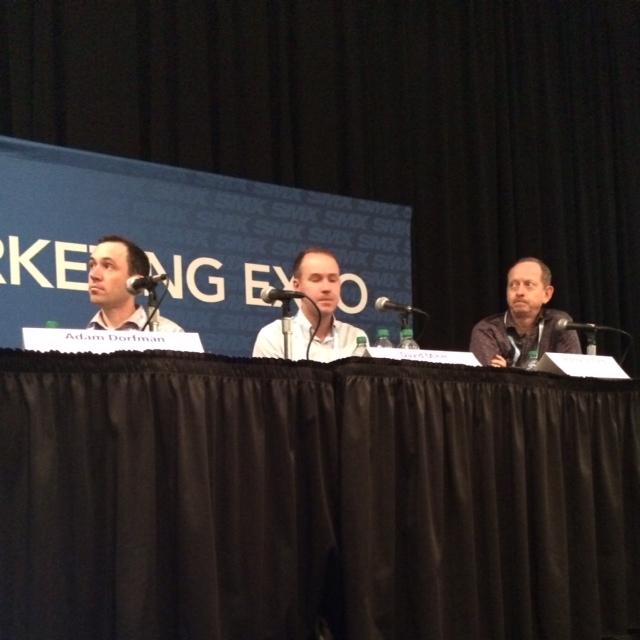 In July, the quality of Google local search results took a turn for the worse, experts say. The cause? A pesky little creature called the Pigeon Update crawled into the maps, local packs and authoritative one boxes. Learn what changed for searches with generic terms, geolocally modified terms, local packs, answer boxes and some of the wacky-broken results that have cropped up since Pigeon landed in this liveblog coverage of an SMX East session with local search experts Adam Dorfman, David Mihm and Andrew Shotland.
Read Deconstructing Pigeon, Google's New Local Search Algorithm.
---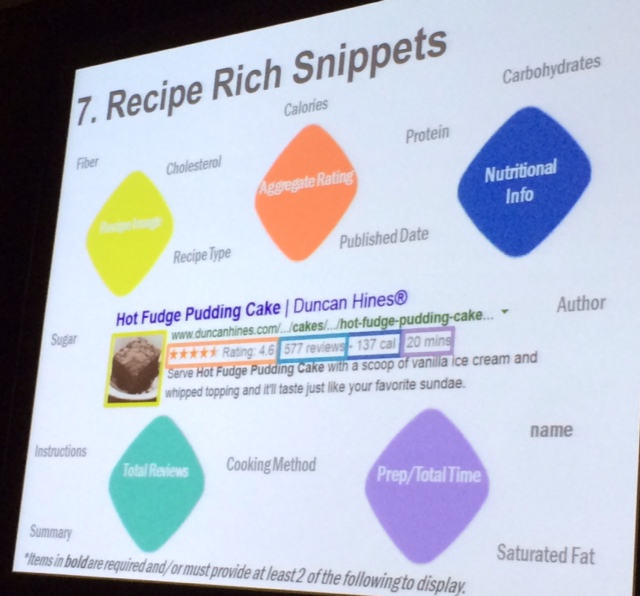 Have you reviewed your website inventory and implemented structured data markup wherever applicable? If you haven't, then maybe it should be next on your SEO to-do list. In this session, presenters go over some of the structured data types you might want to start using right now. Perhaps most important to your decision of whether or not you need to add markup now, speaker Mike Arnesen shares how to track the ROI of rich snippets. By connecting Google Analytics to your structured markup via Google Tag Manager, you'll find holes and gaps in your rich snippets and also be able to set goals for them.
Read more in 25 Smart Examples of Structured Data You Can Use Now
---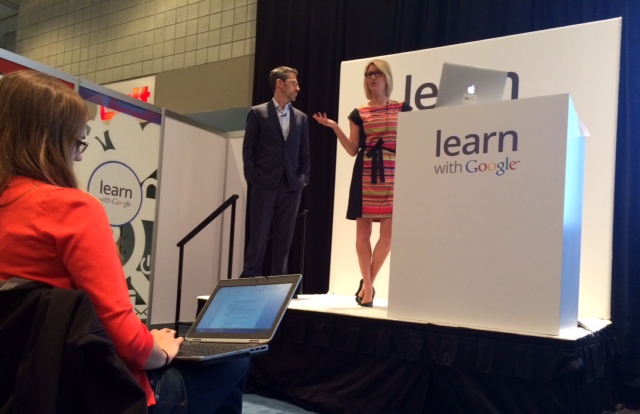 In the Learn with Google classroom, the first topic of the morning is: Attribution Strategies to Inform Your Search and Digital Investments.
Speakers Rachel Klooz and Justin Huskamp of Google DoubleClick show examples and new Google tools to explain: "Why is attribution essential? Because understanding the interplay of channels leads to smarter marketing investments."
Read more of Attribution Strategies at #LearnWithGoogle at SMX
---
September 30, 2014
In a stream of consciousness presentation of images, SMX speaker Rhonda Hanson, Sr. Director of Digital Marketing, Global Marketing, formerly of Concur, thinks about using images to your advantage and points out a few dos, don'ts and trends. She specifically talks about images used in:
Website Design
Product Listing Ads
Facebook Ads
Stock Photos
Read more in The Importance of Imagery.
---