Virginia Nussey, Content and Media Manager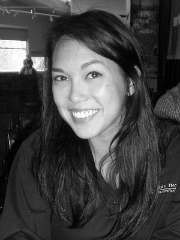 Virginia Nussey on Facebook

 Virginia Nussey on Instagram

Virginia Nussey on Google+

 @virginianussey on Twitter

 Virginia Nussey on LinkedIn
I'm Virginia Nussey, content and media department manager at Bruce Clay, Inc. I joined BCI in 2008 as a content writer and blogger, armed with a fresh master's degree in online journalism. Now I oversee and edit content we write for our clients and also manage BCI's own content, from the website and blog to our weekly podcast, monthly newsletter, multiple books and social communities.
Find me across social with the links above, but be warned! These days my posts are predominantly photos of my baby.
Posts by Virginia Nussey
---
December 12, 2013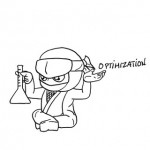 Renowned conversion optimization expert Tim Ash pulled together a website of resources to use to improve your site. Conversion Ninja Toolbox http://conversionninjatoolbox.com is a free directory from SiteTuners that lists tools for organizations of all sizes and budgets. You can find solutions in five categories to create, diagnose, engage, test, improve and learn. Watch a short video on the toolbox and read more.
---
November 6, 2013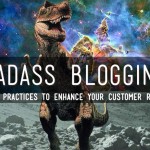 I just got out of the G/H ballroom for the first session on Day 2 of SES Chicago 2013! If you want to roll through my presentation deck, I've embedded it here. The version of the presentation posted here has my speaking notes; hopefully they help explain what the heck dinosaurs have to do with blogging, if you find the slides alone a little disjointed. Enjoy!
Click to see the presentation deck of #SESCHI Bad*ss Blogging.
---
October 24, 2013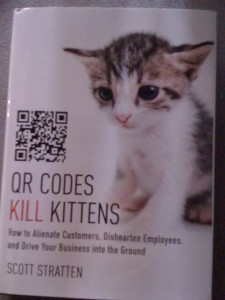 Scott Stratten has given us all a copy of his latest book QR Codes Kill Kittens. It's a book about telling people off. Scott's world is "unmarketing" – Twitter name, website name, his first book. Scott has been online since 1994 and that button is what he's known for, he rants. The average visit duration is 27 seconds. The "Noo!" is 3 seconds. What are people doing for 24 seconds? 29% of visitors are repeats! He thanks them. He shows us the keywords he ranks for. Basically any version of "no" with more than one "O". The audience laughs at the slide of a list of "nooo"s and he says we're the only crowd he'll speak to who will ever enjoys that slide. Scott has been doing viral WOM marketing for a decade. There's no secret to it. Do something worth talking about. The biggest myth of social is that you have to be there.
Read more of The Unmarketing Keynote by Scott Stratten at #Pubcon Las Vegas.
---
October 23, 2013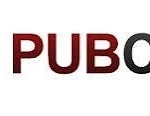 Matt Cutts asks the Vegas crowd at 9 a.m. how we're doing and there's a rousing cheer. That shows the level of interest this webmaster audience has in hearing Matt, what's going on with Google and what direction Google is moving in.
He'll start with moves over the last year.
Matt Cutts keynote
Matt Cutts presents a keynote at PubCon Las Vegas 2013.
Moonshot Changes
Larry Page says "think big."
– Knowledge Graph: Things not strings. Knowing what's really behind a query
– Voice search: Getting better and better
– Conversational search: think pronouns
– Google Now: looking steps ahead where people may not even be querying
– Deep learning: Thousands of computers being used to learn neural networks
You can voice search "Who is the prime minister of Turkey?" – and Google knows Turkey is a proper noun here because of Knowledge Graph. It will give you the answer. Then you can say "how old is he?" and it will give you the next answer. That's Knowledge Graph, voice search and conversational search working together.
Read more of Matt Cutts Keynote at #Pubcon Las Vegas 2013.
---
October 22, 2013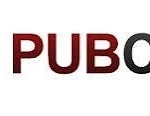 Good morning from the Las Vegas Convention Center. Last night Pubcon started with a warm reception and today the meat of the marketing material launches with a keynote address by Jason Calacanis, founder of Mahalo and a long-time VC investor in the industry. Brett Tabke welcomes the crowd calling this "the networking conference where you […]
---
October 20, 2013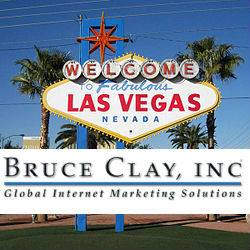 Las Vegas. There's no place Internet marketers love more. We're a work hard – play hard crew, and PubCon Las Vegas has year-and-again proved to be the industry networking event to fight for. After six years at Bruce Clay, Inc., I've moved my way up the ranks of the content department to secure a spot at next week's Vegas happening. For my first Pubcon outing I'll be wearing a number of hats as an exhibitor, member of the press and socialite-sponsor. Also repping BCI blue at PubCon LV is Bruce Clay, the man, and Mindy Weinstein, our SEO manager.
Business first. There's a Bruce Clay, Inc. booth in the Las Vegas Convention Center where you'll find Mindy and Bruce during office hours most of the week.
Read more of #PubCon Las Vegas 2013 – Where the Bruce Clay, Inc. Team Will Be
---
October 3, 2013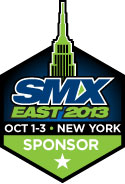 But, as all good things come to an end, we're going to be wrapping up our conference coverage with a long-view look of paid search and online advertising. The session description hints at how many new considerations may increasingly affect advertising online.
"Paid search marketers have a lot of new things to consider:
the impact of Google's Enhanced campaigns,
sophisticated new retargeting options,
new ad formats and changes in results page layout,
and paid inclusion in shopping search.
Join us for this PowerPoint-free discussion on how these significant developments will change PPC campaigns efficiency and effectiveness in the coming year."
Read more of Conversation: Where's Paid Search Going In 2014?
---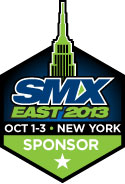 Keywords have been a hot topic of discussion, especially since Google turned all organic keyword referral data into (not provided) a week ago. These speakers are going to tell us about keyword research and planning tools, the Google Keyword Planner tool and the Bing Ads Intelligence Excel add-on, plus some suggestions for how to piece together the lost (not provided) keyword data.
Read more of Keyword Tools from Bing and Google, Plus (Not Provided) Workarounds.
---
October 2, 2013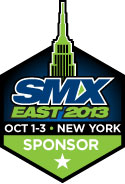 Authorship is a structured markup that can give you a click-through boost and thus more traffic when an author photo shows up in a SERP, but which, in my own experience, can be finicky for implementing. One of the key players in developing the authorship markup at Google is on the panel. Other members of the panel will come from the publisher perspective and the agency side.
Elisabeth Osmeloski (@elisabethos, Director of Audience Development, Third Door Media, Inc.) is moderating and the four speakers are:
John Carcutt, Director of SEO and Social Media, Advance Digital (@johncarcutt)
Janet Driscoll Miller, President and CEO, Search Mojo (@janetdmiller)
Pierre Far, Webmaster Trends Analyst, Google (@pierrefar)
John Shehata, Executive Director of Search, Social Media, ABC News (@JShehata)
Read more of Google Authorship: Step-By-Step Setup & Troubleshooting.
---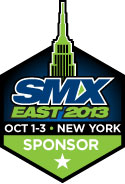 This session is a social + search "speed round." We've got three speakers queued up and ready to share their favorite authority-building social tips. According to the SMX conference agenda this hour will be primarily focused on integrating search and social media efforts. Topics slated for discussion include OpenGraph technology, Google+, Twitter and more.
Debra Mastaler starts us off and will talk about influencer marketing. This is the process of finding, tapping into and using people with high credibility and high visibility in your niche. She looks at everything from a link builder's perspective. The emphasis in search is credibility, quality and trust. Trust is one of the hardest to tie to a tactic, and that's what influencer marketing does. She's going to show us her process and tools.
Read more of Integrating Search and Social: Top Social Tactics For Marketers.
---