Virginia Nussey, Content and Media Manager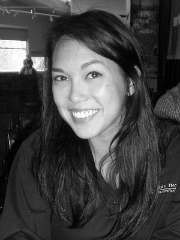 Virginia Nussey on LinkedIn

 Virginia Nussey on Facebook

 Virginia Nussey on Instagram

Virginia Nussey on Google+

 @virginianussey on Twitter
Virginia Nussey is the content and media manager at Bruce Clay, Inc. She joined the company in 2008 as a writer and blogger. Today she produces and manages content for clients and BCI, including the company's website, blog, weekly podcast, monthly newsletter, multiple book titles and social media presence.
Posts by Virginia Nussey
---
October 6, 2015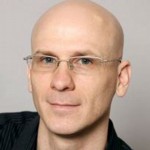 How much do you know about Reddit, and are you using it the right way to build your online presence? Brent Csutoras, social media strategist and content marketer, takes center stage at Pubcon Las Vegas to help you not only understand Reddit but also how to achieve long term success on the site.
Read our liveblog (with slides) of Long Term Success with Reddit.
---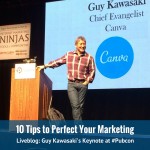 Day 1 at Pubcon Las Vegas starts with a session by Guy Kawasaki that's to the point and doesn't suck, as the chief evangelist of Canva takes his own advice for giving a high tech speech. Guy is a name-brand marketing pro and an evangelist. He's the author of The Art of Social Media, The Art of the Start, APE: Author, Publisher, Entrepreneur, Enchantment, and has a million and a half Twitter followers who follow him for his marketing insights.
In this insightful session, Guy shares 10 tips you can start implementing now on how to enhance your marketing in the age of social media.
Read the full liveblog of Guy Kawasaki's How to Perfect Your Marketing.
---
October 2, 2015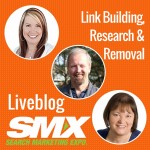 In April 2012, Penguin made its first flaps in the Google algorithm. Since that time, the SEO industry has developed stringent best practices around link building, also called link acquisition or link earning, and backlink auditing and SEO penalty removal. This SMX East session starts with timeless methods to attract quality relevant links through content marketing. Then speakers lay out the backlink auditing process and critical tools for link research and removal.
Read the liveblog coverage of Link Auditing & Best Practices for Authoritative Link Building.
---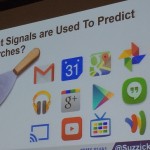 Google Now continues to grow and adapt to the way people search, and it's important for search marketers to keep up. In this Day 1 SMX session, Cindy Krum covers these changes and what it means for marketers.
Our Liveblog is up.
---
October 1, 2015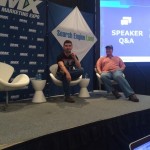 Google and Bing are in the same hot seat as SMX East attendees get to ask them anything. Our liveblog covers this insightful session with Bing's Duane Forrester and Google's Gary Illyes and reveals big news about the latest Panda update from Gary.
Read our liveblog of Meet the Search Engines.
---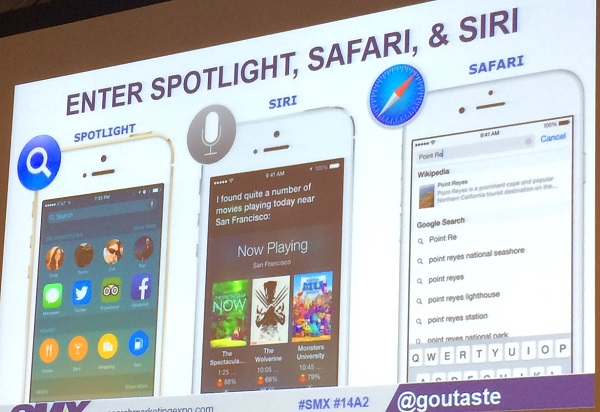 Search engines Google, Bing and Yahoo step aside because Apple's changing things up. This insightful SMX session discusses the many ways Apple products have impacted search and what to do about it as marketers.
---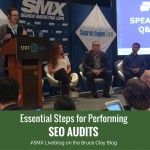 An SEO site audit lays the groundwork for everything an SEO does to ensure maximum search visibility. This SMX East session covers the most important audit tactics and best practices for making sure your SEO efforts are having the optimal impact on a site's performance.
Read the liveblog: Essential Steps for Performing an Effective SEO Audit
---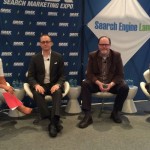 The second largest search engine is YouTube, which is where your videos should be placed and properly optimized. This information-rich SMX East session gives you practical tips on how to master video marketing in the YouTube wonderland.
Read the session liveblog to find out more.
---
September 30, 2015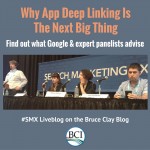 If you have an app, app indexing should be more than on your radar – it should be a practice, according to the speakers of this lively SMX East session. Emily Grossman, Igal Stolpner, and Google's Mariya Moeva all take the stage to offer convincing facts for why you should be implementing app indexing now. They also provide tips on how to do app deep linking and what gives a ranking boost.
Read the full liveblog with slides.
---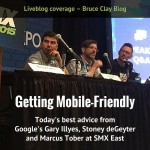 Factors unique to mobile SEO are highlighted in this SMX session on how to survive the next Mobilegeddon. Speakers Gary Illyes, (Webmaster Trends Analyst, Google), Stoney deGeyter (CEO, Pole Position Marketing), and Marcus Tober (Founder/CTO, Searchmetrics Inc.) take SMX attendees on a mobile-friendly tour that includes common mistakes marketers make when configuring a mobile-friendly site.
Read the Liveblog now.
---