Virginia Nussey, Content and Media Manager
March 11, 2014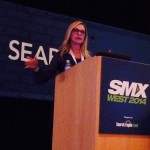 SMX West's Social Media Marketing Boot Camp continues on the topic of paid social — advertising and amplification, a critical tool in the social media marketing toolbox. Social media is a pay to play space for brands today, especially on Facebook where the News Feed algorithm can make it difficult for brand pages' content to display even to followers without a money-backed boost. Presenter Lisa Buyer, author of "Social PR Secrets," is this session's boot camp instructor.
Public relations and social advertising — we're all trying to gain more visibility in the News Feed and it's very competitive to get seen there. The lines between earned, paid and owned media are blurring.
Read more of SMX Liveblog: Paid Social Media Opportunities Including Facebook for Business
---
This is a Social Media Boot Camp session, geared at laying a basic foundation for learning about a topic. The presenter is Jennifer Sable Lopez, @jennita, Director of Community at Moz. Basic guidelines for social media management follow.
1. Be real. You've heard the advice "don't be a robot" on social media and that's great advice — unless your brand is a robot.
Social media story: Pharrell Williams and Arby's. Arby's made a joke that they wanted their hat back from Pharrell. Pharrell decided to auction that hat off for charity and Arby's bought it. Arby's got to show personality, interact with a notable celebrity and get kudos for supporting charity.
Read more of #SMX Liveblog: Social Media Etiquette Guide #12C.
---
February 25, 2014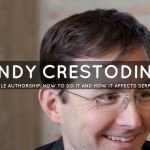 Heads up savvy marketers: add Andy Crestodina to your Google+ circles. By following Andy on Google+ you'll be keyed into a range of weighty and forward-looking content marketing topics, but one place where he's carved out a niche as an expert is that SEO-critical and evolving frontier, Google Authorship. Yesterday Andy posted findings that authorship rich snippets are on the rise, showing on about 23% of Google SERPs.
If you already know Andy, you know he's an insightful and prolific contributor to the online marketing industry. Andy published Content Chemistry: An Illustrated Guide to Content Marketing after thousands of conversations with hundreds of companies in over a dozen years of web marketing. In 100 pages filled with illuminating illustrations, the handbook makes accessible the social, analytical and truly enjoyable facets of marketing online.
We tapped Andy to contribute his expertise to Content Marketing Strategies for Professionals, which you'll find in chapter 9′s selection "Google Authorship: How to Do It and How it Effects SERP Rank." Read on for a Q & A with Andy for advice on:
How to include testimonials on your site so they make the greatest impact.
How to contribute to publications and best optimize your guest content for authorship benefits.
How to avoid the most common misunderstanding of content marketing in 2014.
---
February 11, 2014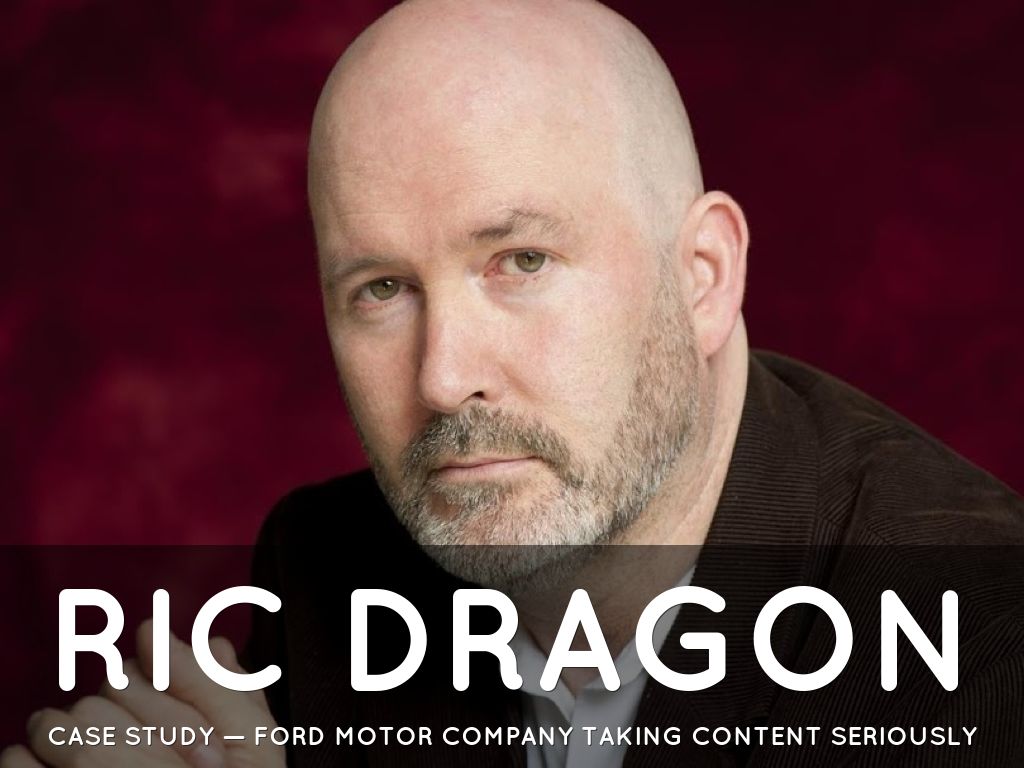 Social media marketing — everybody's doing it. But what the heck are you doing with it!? In Bruce Clay and Murray Newlands's Content Marketing Strategies for Professionals we turned to social media process master Ric Dragon for guidance in turning social marketing mantras into action. That, it turns out, is one of Ric's fortes. Read on for:
3 things to do first when content marketing in 2014. Spoiler: Have you defined your biz's passion point?
A major content marketing misconception that may just be the problem you're wrestling with.
Sources of inspiration for your own content.
Read more of Where to Read and How to Write Social Media Case Studies — Start with Social Media Process Master Ric Dragon.
---
February 5, 2014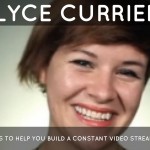 Video is seeing an eruption of consumer popularity and marketing interest. Sitting atop this volcano is Alyce Currier. For Bruce Clay and Murray Newlands's Content Marketing Strategies for Professionals, we tapped Alyce as our go-to expert to help readers ramp up video marketing production. To be honest, it was obvious we were only skimming the surface of Alyce's video production expertise, so we asked if she'd be so generous to share more tips and resources with us. Read on for:
3 tips to get you rolling if you just make the time
the most common mistake she sees
an incredibly educational primer on lighting
her favorite video examples we can take notes from, and more.
Read The Biggest Video Mistake? Not Getting Started! Alyce Currier, Wistia's Video Queen, Tells Us How.
---
December 12, 2013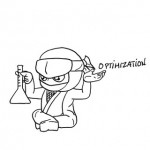 Renowned conversion optimization expert Tim Ash pulled together a website of resources to use to improve your site. Conversion Ninja Toolbox http://conversionninjatoolbox.com is a free directory from SiteTuners that lists tools for organizations of all sizes and budgets. You can find solutions in five categories to create, diagnose, engage, test, improve and learn. Watch a short video on the toolbox and read more.
---
November 6, 2013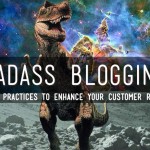 I just got out of the G/H ballroom for the first session on Day 2 of SES Chicago 2013! If you want to roll through my presentation deck, I've embedded it here. The version of the presentation posted here has my speaking notes; hopefully they help explain what the heck dinosaurs have to do with blogging, if you find the slides alone a little disjointed. Enjoy!
Click to see the presentation deck of #SESCHI Bad*ss Blogging.
---
October 24, 2013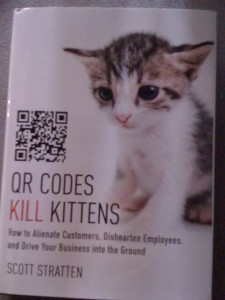 Scott Stratten has given us all a copy of his latest book QR Codes Kill Kittens. It's a book about telling people off. Scott's world is "unmarketing" – Twitter name, website name, his first book. Scott has been online since 1994 and that button is what he's known for, he rants. The average visit duration is 27 seconds. The "Noo!" is 3 seconds. What are people doing for 24 seconds? 29% of visitors are repeats! He thanks them. He shows us the keywords he ranks for. Basically any version of "no" with more than one "O". The audience laughs at the slide of a list of "nooo"s and he says we're the only crowd he'll speak to who will ever enjoys that slide. Scott has been doing viral WOM marketing for a decade. There's no secret to it. Do something worth talking about. The biggest myth of social is that you have to be there.
Read more of The Unmarketing Keynote by Scott Stratten at #Pubcon Las Vegas.
---
October 23, 2013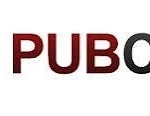 Matt Cutts asks the Vegas crowd at 9 a.m. how we're doing and there's a rousing cheer. That shows the level of interest this webmaster audience has in hearing Matt, what's going on with Google and what direction Google is moving in.
He'll start with moves over the last year.
Matt Cutts keynote
Matt Cutts presents a keynote at PubCon Las Vegas 2013.
Moonshot Changes
Larry Page says "think big."
- Knowledge Graph: Things not strings. Knowing what's really behind a query
- Voice search: Getting better and better
- Conversational search: think pronouns
- Google Now: looking steps ahead where people may not even be querying
- Deep learning: Thousands of computers being used to learn neural networks
You can voice search "Who is the prime minister of Turkey?" – and Google knows Turkey is a proper noun here because of Knowledge Graph. It will give you the answer. Then you can say "how old is he?" and it will give you the next answer. That's Knowledge Graph, voice search and conversational search working together.
Read more of Matt Cutts Keynote at #Pubcon Las Vegas 2013.
---
October 22, 2013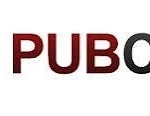 Good morning from the Las Vegas Convention Center. Last night Pubcon started with a warm reception and today the meat of the marketing material launches with a keynote address by Jason Calacanis, founder of Mahalo and a long-time VC investor in the industry. Brett Tabke welcomes the crowd calling this "the networking conference where you […]
---