Virginia Nussey, Content and Media Manager
March 11, 2013
Rhea Drysdale @Rhea is setting the context: don't take every recommendation and try to implement it, but do implement something. Tie your business goals to your metrics. "Welcome to the new age." This is a song and it was in the back of her mind when she put this presentation together. SEO is evolving, it […]
---
March 6, 2013
Holy heatmap have you seen the SMX West agenda? This is some next level content. Getting to attend an educational series like the one going down next week in San Jose is truly one of the perks of the job. Of course it's not all fun times and smart insights while at SMX; I earn my keep by liveblogging. And with an agenda like this, picking the sessions to attend has been the hardest part! But I did it, and after the fold down you'll see the SMX West sessions you'll find on the blog next week. Ad retargeting, YouTube PPC, Google Knowledge Graph, Facebook Graph Search, authorship and online identity — it's all here!
Read more of SMX West 2013! Liveblog Schedule and Where We'll Be.
---
March 4, 2013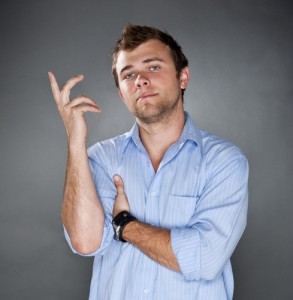 SMX West is a four-day search marketing conference taking place in San Jose, CA, next Monday 3/11 through Thursday 3/14. If you've attended an SMX conference before, there's a good chance you're already registered to attend next week's event – since you know just the kind of first-class information and action you can expect. If you haven't attended SMX or aren't sure if you can make it next week, if you're at all on the fence, or if you're not sure what the payoff of attendance might be, read on.
This is an interview with Jake Larsen, an SMX West speaker and a brilliant YouTube marketer. I asked Jake to explain the critical components of using YouTube as a marketing channel. As you'll see, if Jake is any indication of the quality ideas, tactics and advice shared by the hundreds of SMX West speakers next week, well, you just can't miss it. If you find yourself convinced after reading this interview, be sure to register with discount code SMXW13bruceclay for 10% off. And sign up for Bruce Clay's SEO workshop for a one-day SEO intensive that will boost your week and Internet marketing skill set.
But right now, let's think video. Have you created a video for your business? Have you considered the engagement and awareness possibilities of YouTube? Are you wondering where to begin? Jake Larsen is the video marketing manager at ZAGG, an electronics accessories company whose YouTube channel ZAGGtv boasts 23 million channel views and improved online sales 65%. YouTube even asked ZAGG to be a YouTube Ambassador, tasked with helping other businesses use YouTube to best effect. Follow Jake on Twitter, @JakeLarsen7, to access his ever-ready insights into leveraging the opportunity of YouTube and video for business. Case in point…
Read the interview with Jake Larsen.
---
March 1, 2013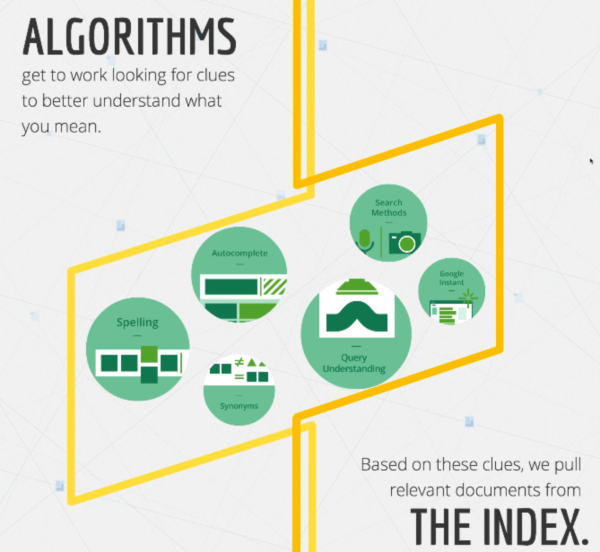 It's Friday and there are three weekend-worthy stories to share with my fellow search nerds. In other words: hey SEOs, entertainment ahead!
How Search Works
Google revealed a behind-the-screen look into How Search Works with an interactive infographic. It covers how the search engine crawls and indexes the Web as well as how its algorithms and ranking signals decide what to show in SERPs. Most notable for SEOs, however, is probably the portion on Google's war on spam. For the first time we see near-real-time spam being removed from search results and graphs that indicate the spam team's manual actions against site's flagged for spam.
Read more of This Week at Google: Shaking Up Search.
---
February 26, 2013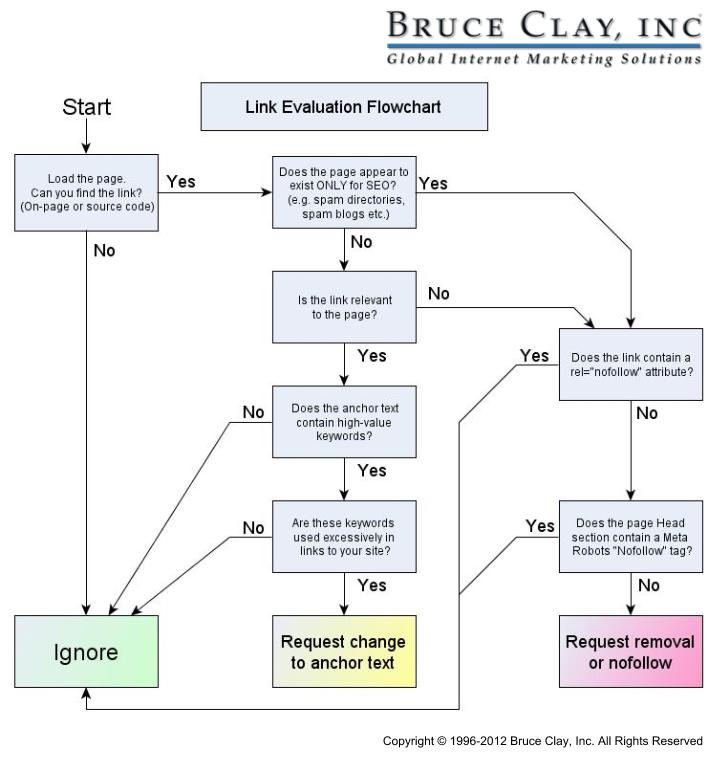 To help our clients who would like to use the disavow links tools from Google and Bing, this is an instructional guide.
It's important to note that Google strongly advises against using the disavow links tool unless it is the last available option and will be implemented by a highly technical power user of Webmaster Tools. Incorrect use of the disavow links tool can harm Google's evaluation of that site's rankings and is a difficult process to reverse.
After having exhausted your link removal efforts and made necessary reconsideration request to Google, the Disavow Links tools in Bing Webmaster Tools and Google Webmaster Tools may be a viable option for your situation. The step-by-step disavow links submission process for Bing and Google follow.
Read more of How to Disavow Links in Google and Bing: Instructional Guide.
---
February 14, 2013
Allow me to make a suggestion for all of us juggling metrics and data diving. Before you do anything else, figure out what your business's one key metric is.
Measuring what matters (and disregarding what doesn't) is Analytics 101. And it's very important because with all that we can track and measure with web analytics, there's the risk you'll:
a) drown in data
b) be struck by info overload paralysis or
c) contribute to misleading metrics, whether intentionally or not.
Using the one key metric model is going to give you results, while chasing B.S. metrics doesn't reveal meaningful insight into user behavior and preferences.
Read more of What's Your Business's One Key Metric?
---
February 11, 2013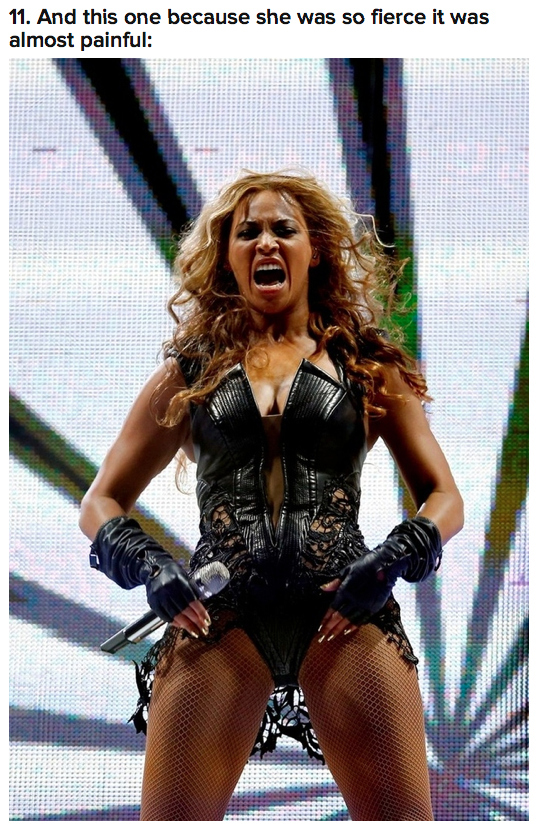 Beyonce is basically perfect. But after her fierce Super Bowl halftime show performance, the haters came out because, predictably, haters gonna hate.
Now if you're as gorgeous, talented and confident as I imagine Beyonce is, there's just no way you let some Internet trolls phase you. At least, as far as the public is concerned.
So what in the world was her publicist thinking by asking Buzzfeed to remove unflattering pics of B mid-performance? As you'd expect, if you ask a site that thrives on mocking, well, anything, you'll only get more mocking in return. Makes you wonder who's idea it was. Could a publicity company in this day and age commit such an obvious faux pas? When you consider this is the publicity company in question, the extent to which they fail at the Internet becomes clear.
Read more of The Talk's the Same but the Game Has Changed. Or Has It?
---
February 7, 2013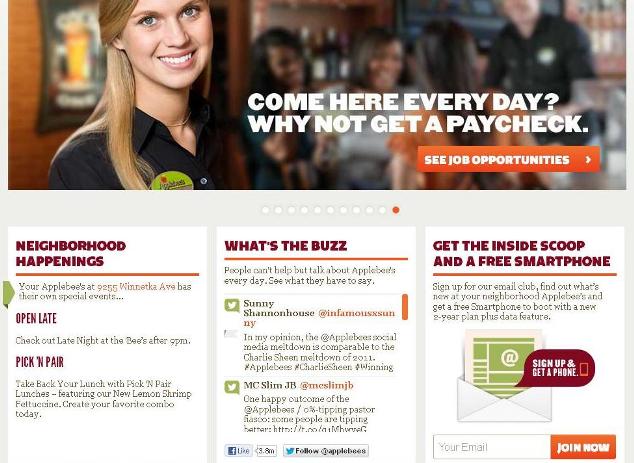 Applebee's is serving up a lesson in social media reputation management and crisis communications this week. There are multiple layers worth exploring in this story.
There's the Reddit community whose mob mentality infected this story as it traveled across social media channels.
There's also the social media marketing industry that has raised its voice against how Applebee's handled the situation.
Herein I attempt to look at both because, of course, they're overlapping and related. Yet because this story is deeply layered and complex, I merely skim the surface. Still, I think it's enough to add a few things to your business's guidelines for online discourse if and when your brand ever comes under fire.
Read more of Fresh and Sizzling at Applebee's: Social Media Reputation Management
---
February 5, 2013

Facebook and me are tight. I like how Facebook's always asking me how I'm doing. No matter what's going on in my life, I know Facebook is happy to hear from me. It's pretty impressive Facebook can always make the time considering how much it's got going on. Lately the service has been really busy adding new features to its social platform, so I wanted to take a minute to get an update from the ultimate update sharing service.
For marketing implications of Facebook Graph and a light-hearted conspiracy theory about Facebook Gifts, read on.
---
January 28, 2013
Education and professional self improvement are works in progress and it's never too late to start. However, they say the early bird gets the worm, and in the case of next month's SMX West in San Jose, that worm is a discount on registration. Early bird pricing for the conference ends this Friday. Add to that 10% discount code SMXW13bruceclay and the justification for this investment is overwhelming.
Just be sure not to miss the SEO Workshop Bruce presents at SMX West to take full advantage of this opportunity to learn from search and social thought leaders.
Read more about conference and workshop rates, additional discounts and cost value, and what to expect from the SEO workshop at SMX West.
---