Analytics Archives - Bruce Clay Blog
May 29, 2014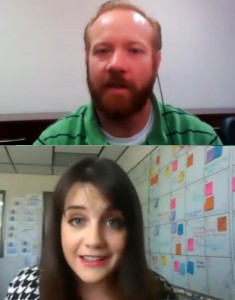 On Tuesday, Google released an update to its Fetch as Google feature within Webmaster Tools. This valuable tool, which has been around for years, allows webmasters to view the source code and headers of their site the way Googlebot sees them. Tuesday's update enhanced the tool's capability, enabling webmasters to see what Googlebot sees in a browser window, as well.
Rendering Pages with Fetch as GoogleSince Tuesday's update, we've fielded questions from clients such as "Will Google render all the JavaScript on my site?" and "Does this negate the need for Ajax-enabled crawling?"
Knowing that the SEO industry at large has vested interest in answers to these and other questions, I interviewed Bruce Clay, Inc.'s Director of Software Development Aaron Landerkin. Read more of An Inside Look at Rendering with Fetch as Google.
---
March 20, 2014
Alan K'Necht (Digital Always Media Inc.) and Adam Proehl (NordicClick Interactive) are doing a tag team presentation and I'm getting the WWF vibe as both of them have mics in hand and are walking around the front of the room. They'll go over the 10 most frequently asked questions about measuring social media. And they're giving out Buzz Balls (fruity alcoholic drinks) for audience interaction. Social engagement IRL!
Read more of #Pubcon Liveblog: Social Media Analytics.
---
March 13, 2014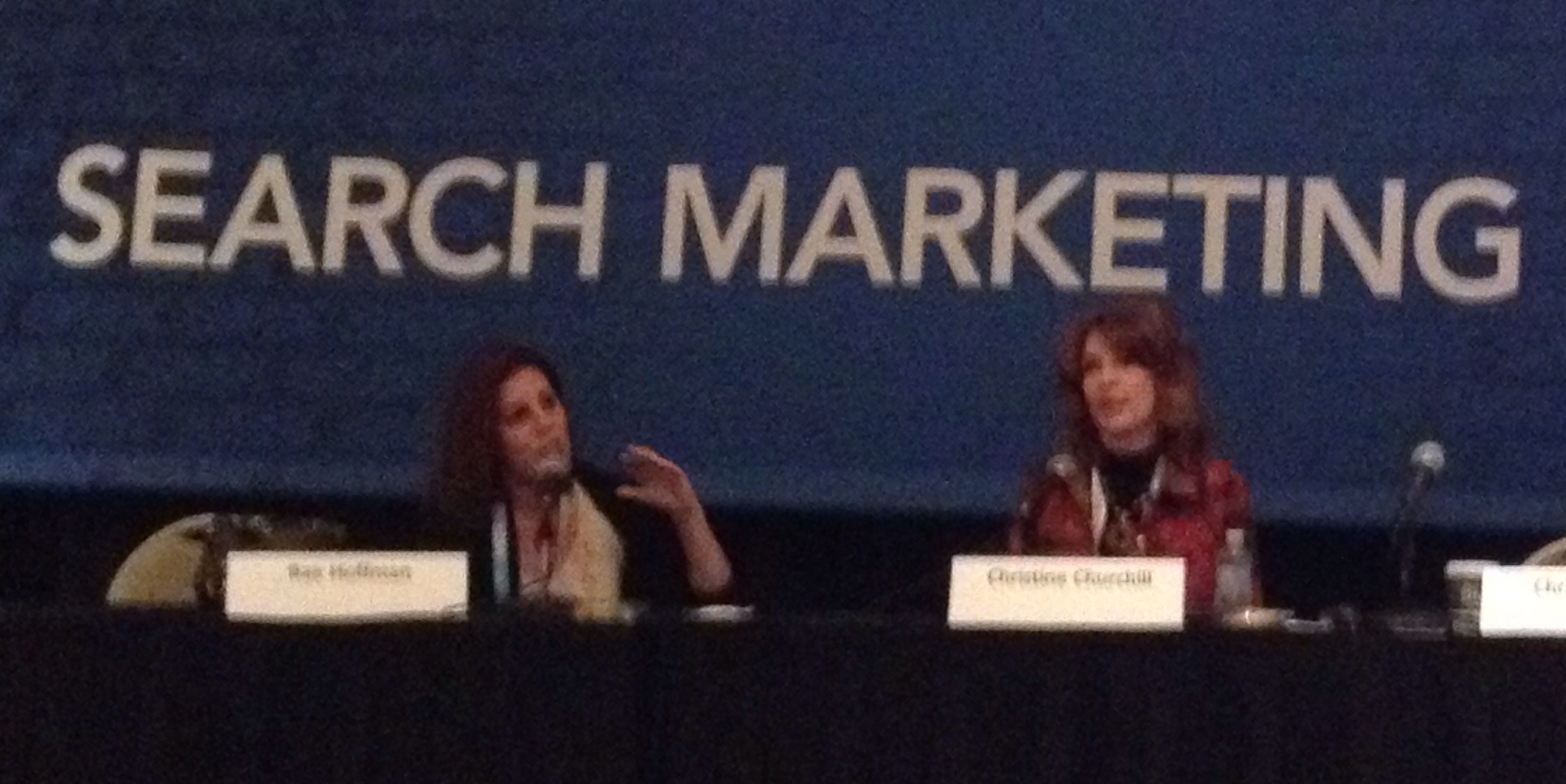 Post-not provided, it's becoming more and more important to rely on third-party keyword research tools. In this post I've documented the tools two industry experts (Rae Hoffman and Christine Churchill) recommend.
First up on the last day of SMX West 2014 is Rae Hoffman (CEO PushFire; @SugarRae). Rae is going to talk about two tools: SEMRush and KeywordBuzz.
TOOL #1: SEMRush
There's a free version of SEMRush and a paid version. The limited free version is "pretty much useless for doing any kind of deep dive into keyword research," says Rae. The paid version (which costs between $69 and $149 per month) is very helpful. We are going to look at the paid version of the tools in this session (and this blog post). Rae likes SEMRush because shows you both keyword volume and est. CPC.
Read more of #SMX Liveblog: My Post-Not Provided Keyword Research Tools (#31C).
---
March 11, 2014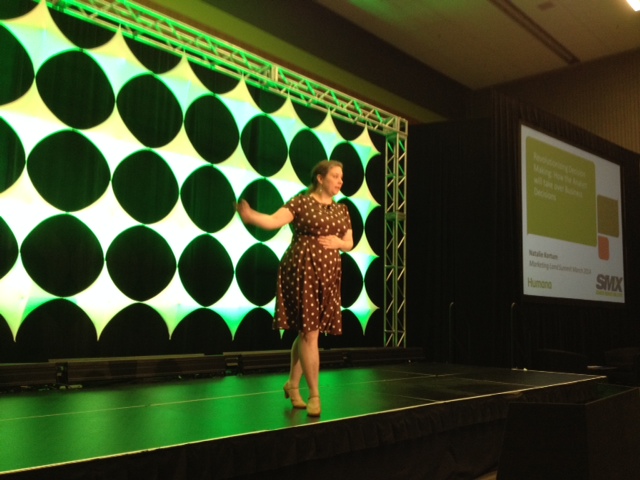 "Today, analytics practitioners influence business decision makers. In the future, analysts will own business decision making." That is a heavy statement from the #SMX West agenda description for the session I am sitting in right now.
Read more of #SMX Liveblog: Revolutionizing Decision Making: How The Analyst Will Take Over Business (#ms3).
---
January 17, 2014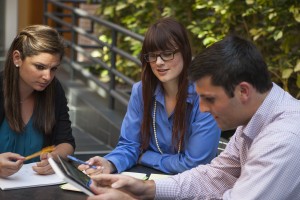 Internet marketers gathered yesterday on Twitter to trade stories about their 2013 content performance and audience behavior during this week's #SEOchat, hosted by Bruce Clay, Inc. On the agenda? Content and traffic behavior based on Google Analytics reports. As a group, we mined our data and determined what was working, when it was working and why it was working. Read on for a recap of the #SEOchat, plus discover takeaways based on participants' answers. I
Read more of SEOs Compared Notes on Site Performance in Data-Driven #SEOChat.
---
January 14, 2014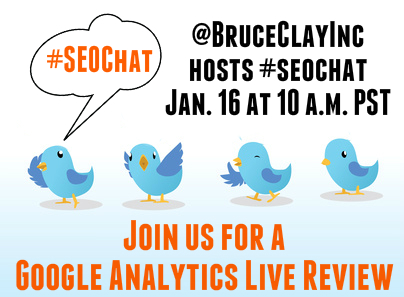 Every Thursday, Internet marketers come together to compare notes in the #SEOChat Twitter chat (more about #SEOchat here). This Thursday, Jan. 16, at 10 a.m. PST / 1 p.m. EST Bruce Clay, Inc. is hosting #SEOChat with an experimental new format: a live review of Google Analytics. Join us as we log into Google Analytics (or your preferred analytics software) and as a group, we'll mine our 2013 data and compare notes on content performance and audience behavior. We'll ask questions such as:
What was your top performing content area in 2013?
Top performing piece of content or blog post?
What was your top traffic referrer in 2013? Top social referrer?
What season saw the most engagement?
By identifying patterns and determining what's working best, when it's working and why it's working, we can shape our 2014 SEO and content marketing strategy accordingly.
Read more of SEOs: Share Top Content Performers and Traffic Referrers in #SEOchat.
---
October 17, 2013

Warning! If you have it on your to-do list to get your Google Analytics account up and running with the new Google Analytics Demographics and Interests reports be aware that there is a sneaky apostrophe in the DC.js code snippet supplied on the Enable Demographics and Interests Google Analytics Help page that should be a single quote.
Read more of Code Typo In Google Analytics Demographics and Interests Reports Snippet
---
June 24, 2013
Shakespeare's Hamlet had a lot on his mind — namely, the "slings and arrows of outrageous fortune." But if he'd been kicking it in the 21st century, maybe his fortune wouldn't seem so outrageous — the Prince of Denmark would have been able to track his social fortune, putting a stop to any natural shocks that came about about from seemingly random follows, unfollows, retweets, mentions and favorites.
If Hamlet had access to social media — and the analytics that come with it — perhaps he wouldn't have been so down; he could have tracked @Claudius, @Gertrude and @Ophelia's social media musings and in doing so, gain better understanding of what was working in their relationships and what wasn't.
Read more of 2 Tweet or Not 2 Tweet: Twitter Analytics Help You (and Hamlet) Optimize Social Media Efforts.
---
June 3, 2013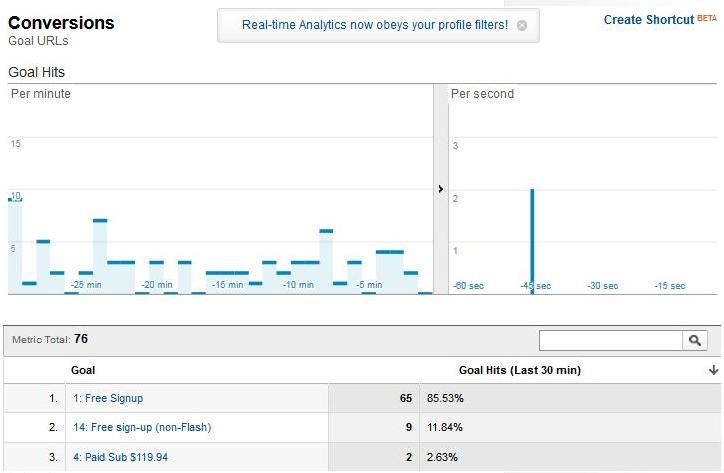 Google Analytics is every Internet marketer's best friend. The tools are always changing and updating, making the Google Analytics blog an important one to keep up on so you know the features, capabilities and data available to you. There are a couple new tools that got us really excited because of the intel they provide about how visitors are using our sites. Learn about the new Customer Journey tool and the Real-Time Widget now available through your Google Analytics account.
Read more of Two Exciting New Tools in Google Analytics.
---
May 16, 2013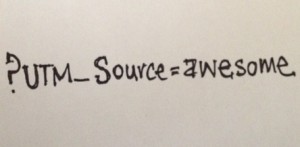 Google Analytics tracking codes — also know as custom campaigns or UTM codes — are custom tracking parameters that, when added to the end of a URL, communicate granular information that tells you more about how your referral traffic is interacting with your calls to action. As mentioned, UTM tracking codes amend (are added to the end of) the URL you want to track insights for, like this:
http://www.YourWebsite.com/your-CRO-landing-page-article?utm_source=blog&utm_medium=viral&utm_campaign=CRO-0513-JThompson
UTM tracking codes can help you analyze traffic from banner ads, email newsletters, social media content, and any other campaign that links people to a property that you own (such as your website or your blog). Learn how to compose a Google Analytics tracking code, how to use Campaign, Source and Medium parameters and why underscores might be better than dashes.
Read more of How to Build a Google Analytics Tracking Code.
---