Analytics Archives - Page 3 of 15 - Bruce Clay, Inc. Blog
August 14, 2012
Good morning from San Francisco. Bruce Clay, Jessica Lee, me (Virginia) and the rest of our SES conference team left triple-digit degrees of SoCal to come to the 70+ blue skies of the Bay. Thank you SES. This week, Jess and I are the BCI media-blitz machine. Keep your dials tuned here to the blog […]
---
April 18, 2012

Google's new social reporting in Analytics rolled out recently and many site owners are pleased to have data that tracks social media ROI integrated right into the analytics they use every day. With six new reporting functions, there's lots of ways you can assess the value of social media in conversions, the value individual social networks have and how your content is shared across networks. In this post, we'll hone in on the Pages report and how you can use it to track content performance across social networks and grow community.
Read more of Google Social Analytics: How the Pages Report Can Boost Content & Social Performance.
---
March 20, 2012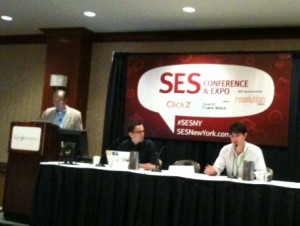 This morning at the keynote, Avinash unveiled this: Google Analytics Update Connects Social Marketing with the Bottom Line. How do marketers view social media? A MarketingSherpa social marketing report shows that social marketing is mostly considered a promising tactic, but ROI is not understood. "Since everyone is doing it we'll look foolish if we don't" is a common approach.
What about number of followers or number of shares? Isn't that social media measurement? This isn't really understanding the value of social.
Content consumption today has moved off the browser to applications. A marketer needs a 360 view of actions, which is hard to pull together. Number of tweets or followers is comforting because it gives a sense of measuring. But it doesn't address economic value.
Read more of Social Media as a Performance Channel with Google Analytics – SESNY
---
Mike Grehan welcomes the crowd. He offers apologies for the intermittent problem with the microphone. Every once in a while it causes the speaker to sound like he has a British accent. 😉
He mentions it's the first day of spring! He says today's Google doodle features a zebra. This connection he does not understand. Now to the keynote with Avinash. Avinash is Google's digital marketing evangelist. If that doesn't earn him the designation of guru, then what would?
"Information is powerful. But it is how we use it that will define us."
He's going to explain his perspective of how to do more with what we have access to. We don't have to be in a hording mindset of getting more data.
Read more of SESNY Keynote: Business Optimization in a Digital Age with Avinash Kaushik.
---
March 1, 2012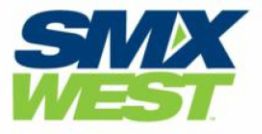 In honor of today being Google privacy policy change day, let's look at how you can take advantage of how people search and come to your site to better target them and use info to figure out new products and services. Twitter is following this session with #smx #32B.
Michael starts. Find his deck at http://www.slideshare.net/ipullrank/datamining-the-target-way. Google has the holy grail of digital marketing: intent, interest, demographics and network. Facebook has the same with the Bing partnership.
Read more of What Search Data Reveals About Customer Needs & Desires – And How To Use It.
---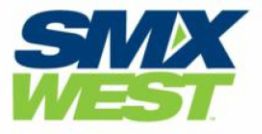 This session, #smx #31B, aims to demonstrate social ROI, look at emerging trends and provide an in-depth look at marketing tools and packages.
Courtney is up first. Whenever she reads a post about what's the social media ROI, she thinks about the fact there's no silver bullet. There will be no simple equation that provides a number to quantify ROI.
Only 20% of CMOs think social media marketing produces measurable ROI. Only 13% of marketers think they're doing a good job of social media marketing. 100% of those that did not define ROI in the calssical definition believe that social media benefits their business.
Read more of Justifying The Investment: Analytics For Social Media.
---
November 10, 2011
As marketers, we spend a ton of time implementing stuff — but what are the important things to measure, and how do we measure them? That's what we're here to talk about in our first liveblog session on Day 3 of PubCon.
---
September 21, 2011
As social media continues to grow in popularity and more time and money is invested into it, pages continue to be placed on Facebook with little thought into analytics and measurement. With the death of the Static FBML page and the ability to now use iFrame's to display tabs, analytics software – such as Google […]
---
August 18, 2011
The new version of analytics (v5) became available to all users from April 2011. Other than its new look, it has many new features for helping provide better analysis and SEO reports. The analytics team is still working to give us more surprises over the next few months. I will be covering the most useful […]
---
August 16, 2011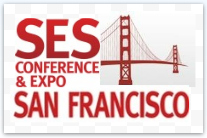 Moderator: Richard Zwicky, Independent Consultant,
Speakers:
Ray "Catfish" Comstock, Director of SEO, BusinessOnLine
Todd Friesen, Director of SEO, Performics
Rob Garner, Vice President Strategy, iCrossing
This has been a popular session for about the last 6 years and this year's panel looks to be a great group. Rob Garner will speak first today, then Todd Friesen and lastly will be Ray "Catfish" Comstock.
Rob will start us off today by talking about measuring SEO success. He shows a slide that says, "Paid vs. SEO: the 90/20 search budget conundrum". This basically says that 90% of the search channel budgets go to paid search while paid search only gives 20% returns. On the flip side, 10% of budgets go to SEO and those playing in the organic space will usually see about an 80% return on all revenue.
Read more of Meaningful SEO Metrics: Going Beyond the Numbers.
---