Bruce Clay Blog : 3/14 : Analytics
November 10, 2011
As marketers, we spend a ton of time implementing stuff — but what are the important things to measure, and how do we measure them? That's what we're here to talk about in our first liveblog session on Day 3 of PubCon.
---
September 21, 2011
As social media continues to grow in popularity and more time and money is invested into it, pages continue to be placed on Facebook with little thought into analytics and measurement. With the death of the Static FBML page and the ability to now use iFrame's to display tabs, analytics software – such as Google […]
---
August 18, 2011
The new version of analytics (v5) became available to all users from April 2011. Other than its new look, it has many new features for helping provide better analysis and SEO reports. The analytics team is still working to give us more surprises over the next few months. I will be covering the most useful […]
---
August 16, 2011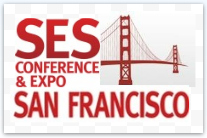 Moderator: Richard Zwicky, Independent Consultant,
Speakers:
Ray "Catfish" Comstock, Director of SEO, BusinessOnLine
Todd Friesen, Director of SEO, Performics
Rob Garner, Vice President Strategy, iCrossing
This has been a popular session for about the last 6 years and this year's panel looks to be a great group. Rob Garner will speak first today, then Todd Friesen and lastly will be Ray "Catfish" Comstock.
Rob will start us off today by talking about measuring SEO success. He shows a slide that says, "Paid vs. SEO: the 90/20 search budget conundrum". This basically says that 90% of the search channel budgets go to paid search while paid search only gives 20% returns. On the flip side, 10% of budgets go to SEO and those playing in the organic space will usually see about an 80% return on all revenue.
Read more of Meaningful SEO Metrics: Going Beyond the Numbers.
---
June 7, 2011
Have you had enough analytics yet? Of course you haven't. There's never enough analytics! Here's some just for the PPC folks.
Read more from Advanced PPC Analytics
---
Good morning, my friends. Welcome to the first morning of this super quick but super awesome two day conference that we call SMX Advanced. It's the fifth anniversary of this conference and my, how it has grown.
It's gray and just a little bit rainy here in Seattle but inside it's all good times and sunshine. That's because we have a fantastic panel about to discuss my eternal nemesis — Analytics.
Includes two exciting Feature Announcements from Google Analytics.
Read more from Overlooked, Underloved and Unknown Analytics
---
April 29, 2011
Yes they can coexist, that is SEO and Usability and very often in a complementary manner; the data sources are just different. We encourage usability folk in all our clients to get more involved in understanding not only SEO, but also what Analytics is telling them, along with their focus groups and other user data. […]
---
March 23, 2011
Analytics sessions, like legal sessions and eye-tracking sessions, are my catnip. I just can't resist them, no matter how much I try. Which is why we're here in our second analytics session in a row. Ready?
* Moderator:
Nancy Keene, Associate Media Director, Digital MV42° | MediaVest
* Speakers:
Fernando Rodriguez, CEO, Terra Networks
Paul Lima, CEO, Lima Consulting
Armando Rodriguez, General Manager, Yahoo! Hispanic Americas
Now that you've got the players, let's get right to the game. (Opening Day at Dodger Stadium is 8 days. Oh yeah.)
Read more from Analytics for Latino Markets
---
There were cream puffs for dessert today. You know what there wasn't? Bagels.
Yes, this is a thing now.
But onwards and upwards, ladies and gents. It's time for more analytics. In case you didn't get enough Matthew Bailey yesterday (and really, who could get enough Matt Bailey?), he's here with moderator Mark Jackson, SEW Expert & President/CEO, VIZION Interactive and fellow speakers Ulli Muenker, Search Marketing Manager, Bloomberg / BusinessWeek and Jim Yu, Founder & CEO, BrightEdge. We're talking SEO metrics that don't suck.
Read more from Meaningful SEO Metrics
---
March 22, 2011
After a quick but tasty cookie lunch, we're back in sessions. This time we're hanging out with Lisa's favorite Matt. Matthew Bailey, SES Advisory Board & President, Site Logic Marketing. Matt's going to be laying down the law on how analytics should be handled when you take on a new client. Excited? You should be.
Read more from Analytics RX: Diagnosis and Recovery
---