Conferences and Events Archives - Bruce Clay Blog
August 25, 2014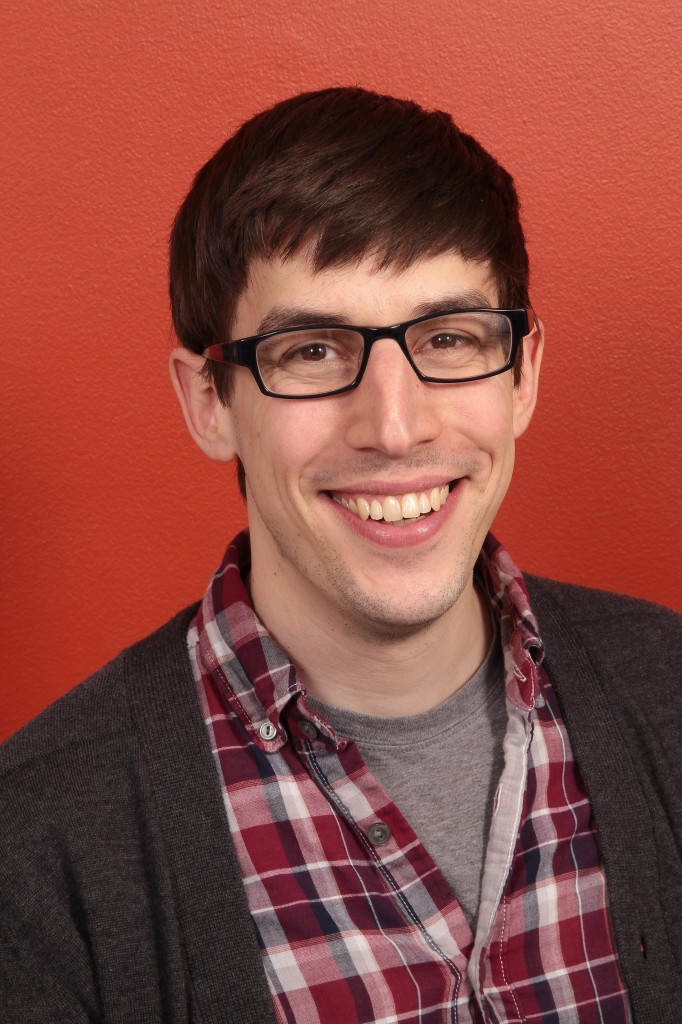 Search Marketing Expo (SMX) East 2014 is fast-approaching. In preparation for the acclaimed Internet marketing conference, I've invited a handful of distinguished speakers (Bruce Clay among them) to sit down for an interview. First up is Jason White, the director of SEO at DragonSearch. The New York native has graced the SMX stage before and has also shared his vast SEO knowledge with the next generation of Internet marketers as a guest lecturer at New York University.
"Anything that requires some strategy and a burning desire to figure out the why tends to be what gets me revved up," White said. "More than anything I like to make my clients stupid successful.
White will be speaking in two sessions at SMX East: "Earning Authority: Successful Link Acquisition & Auditing Advice" and "Keyword Research For Better Content & Audience Engagement." Accordingly, I picked his brain on keyword best practices, content marketing success stories, link management and more.
---
June 19, 2014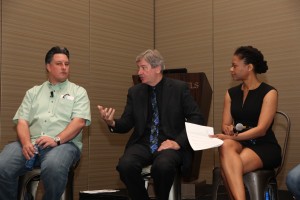 Tonight Bruce Clay joins Bing's Duane Forrester, aimClear's Marty Weintraub and Message Medium's Maisha Walker for an evening of audience-driven Q & A in Chicago at Search + Social: The Future of Your Business Online (an interactive event powered by Bing and Inc.). Attendees will ask these Internet marketing leaders anything and everything pertaining to search engine optimization, content strategy and social media marketing.
Last month the Search + Social panel kicked off with at Inc. Magazine's 3-day Grow Your Own Business Conference in Nashville. The Search + Social panel was such hit that when the session broke for lunch, a third of the audience stayed in their seats, hands raised and pens poised for more answers — the Q & A continued for an hour and a half past the session's end!
Read more of SEO Questions Answered in Real Time at the Search + Social Panel.
---
June 18, 2014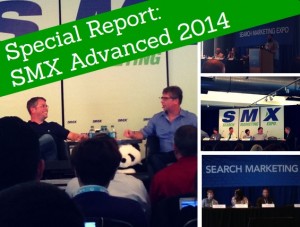 Still reeling from last week's SMX Advanced? With dozens of sessions focusing on advanced SEO, PPC and SMM tactics, it was Christmas come early for Internet marketers attending the sold-out conference. With so much critical information coming out of the conference, we sent liveblogger Jayme Westervelt to cover key SEO, social media and content marketing sessions.
Some of the top highlights include the Matt Cutts You & A, where Cutts fielded questions on Author Rank, link removal and his favorite webmaster tools. He also confirmed an algorithm update that was neither Panda nor Penguin and announced Google is trying to make improvements to the reconsideration request process.
Read more of Special Report from SMX Advanced 2014.
---
June 4, 2014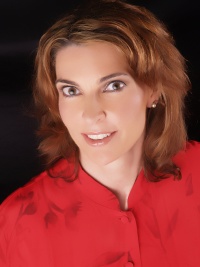 We're one week out from SMX Advanced 2014, and we've got two more installments of the SMX Advanced 2014 Interview Series. Over the past month, I've interviewed VIP speakers to get a preview of the tips they're going to share at SMX Advanced 2014. Today, we continue with Christine Churchill, president and SEO of KeyRelevance. Churchill has been a leader in Internet marketing leader for more than a decade and is the co-founder of SEMPO (Search Engine Marketing Professional Organization). She will grace the SMX stage once again next week to share her keyword expertise in "Keyword Research On 'Roids! Advanced Workarounds For Vanishing Keyword Data" at 11 a.m. on June 11.
Discover Churchill's advice for SEO newbies, her tried-and-true tools, her thoughts on "SEO is dead" and her keyword research strategy post-Hummingbird. Read more of SMX Advanced 2014 Series: Christine Churchill on Keywords.
---
May 30, 2014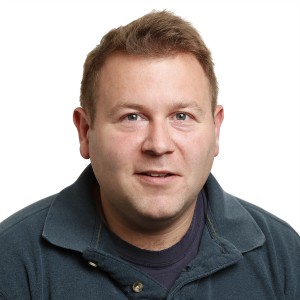 The countdown to SMX Advanced 2014 is almost over — two weeks to go until Internet marketers gather in Seattle to learn from the brightest minds in SEO, SMM and SEM. I've been interviewing select SMX Advanced speakers this month, giving readers a sneak preview of what they can learn if they attend their sessions June 11-12. Lisa Williams (director of digital marketing strategy at Search Discovery) let us in on her search + social secrets and David Roth (VP of marketing at Move, Inc.) revealed his top content marketing tips. Today, Seth Meisel divulges his proven strategies for harnessing the powering of remarketing and paid ads.
SEM Manager Meisel runs remarketing campaigns for national drugstore chain Walgreens. He'll be taking the SMX stage on June 11 at 9 a.m. to speak in "The Mad Scientists of Paid Search" and again at 1:45 p.m. in "Maximizing The Synergy Of Paid Search & Social." Here, Meisel gives us an inside look at some of the highly successful strategies within paid search.
Read more of SMX Advanced 2014 Series: 'Mad Scientist' Seth Meisel Talks Paid Search Wizardry.
---
May 23, 2014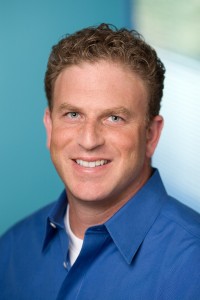 SMX Advanced 2014 is drawing closer — three weeks to go and we're psyched. Today, we continue to the SMX Advanced 2014 Interview Series with David Roth. As the vice president of marketing at Move, Inc., the parent company of Realtor.com and other real estate-related web properties, Roth knows the value of high quality, compelling content — and the strategic content marketing that accompanies it.
Roth is a featured speaker in the SMX Advanced panel "Executing a Flawless Content Marketing Strategy" (June 12 at 1:30 p.m.). Alongside fellow panelists Chris Bennett (CEO of 97th Floor) and Purna Virji (Director of Communications at Petplan Pet Insurance), Roth will share his top insights on leveraging content to get the most out your content marketing strategy. The panel, moderated by Chris Sherman of Third Door Media and coordinated by Mark Traphagen of Stone Temple Consulting, will explore advanced social tactics, building authority and trust, and creating conversion funnels that transform readers into customers and fans.
Roth, who has worked with companies such as Tivo, Kodak, AOL and Hyundai, shared some of his top content marketing strategies in this exclusive interview. Discover examples of content marketing and brand stories done right, plus advice on how to take your own brand's content strategy to the next level.
Read more of SMX Advanced 2014 Series: David Roth on Content that Ignites Passion.
---
May 16, 2014
What do billionaire entrepreneur Mark Cuban and SEO expert Bruce Clay have in common? You can find them both speaking at GROWCO, the Inc. Magazine Grow Your Company Conference (GROWCO) May 20-22 in Nashville. While Cuban is one of the keynote speakers sharing insights on how to win at the sport of business, Clay will zero in on SEO inspiration, insights and proven strategies to help entrepreneurs increase web traffic and brand visibility in his panel "Search + Social: The Future of Your Business Online" with Bing's Duane Forrester, aimClear's Manny Rivas and Message Medium's Maisha Walker.
"Experts predict marketers will spend 52 percent more on SEO — but spending more does not necessarily equate to better results; it's important that business owners and decision makers understand the constantly changing algorithms and their impact on traffic. I'm looking forward to guiding the SEO growth action plan for attendees," said Clay, founder and president of global Internet marketing firm Bruce Clay, Inc. and author of several books, including "Search Engine Optimization All-in-One for Dummies."
Read more of Bruce Clay to Speak in 5 Cities in Inc. Magazine's Business Conference Series.
---
May 14, 2014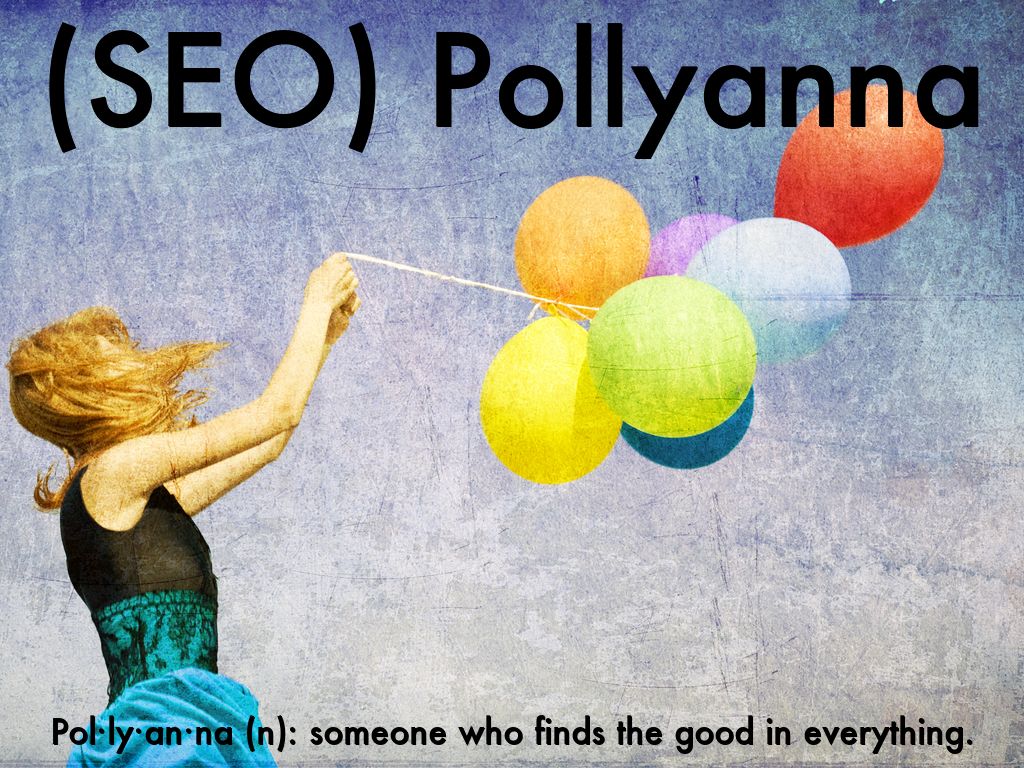 SMX Advanced is fast approaching — come June 11, SEOs and Internet marketers will flock to Seattle for the much-anticipated conference. Bruce Clay, an official SMX training partner, is gearing up for his SEO Training workshop and Jayme Westervelt is working out her fingers in preparation for some serious liveblogging action (check out our liveblog schedule). With more than 30 sessions focusing on organic, paid, local and mobile optimization, Internet marketers can't wait for SMX Advanced — we can't wait either … which is we bring to you the SMX Advanced 2014 Series.
This series will highlight select SMX Advanced speakers. They'll give us a sneak peak at what their top Internet marketing insights they'll be sharing at this year's conference. Today, we're putting Lisa Williams, director of digital marketing strategy at Search Discovery, in the hot seat. Williams, an Internet marketing veteran with more than 17 years of experience, has been featured in publications such as Glamour, The Boston Globe, Kiplinger, and the Oregonian. shared her expertise at conferences across the world.
Williams is a featured presenter in 25 Social Media Ideas For The Advanced Search Marketer (June 11 at 9 a.m.) — this session will feature actionable ideas and techniques that will help you implement and optimize that sweet spot where search and social intersect.
Read more of SMX Advanced 2014 Series: Search and Social Strategy with Lisa Williams.
---
May 7, 2014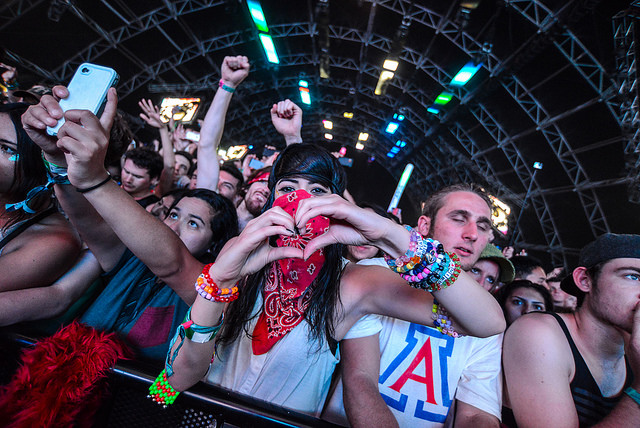 SEOs and Internet marketers the world over will flock to Seattle, WA, next month for SMX Advanced 2014. Attendees can choose from more than 30 "tactic-packed" sessions on SEO, SEM, SMM and content marketing on June 10-11 — all led by leaders in Internet marketing, including Danny Sullivan, Greg Boser and Christine Churchill.
And of course let's not forget Matt Cutts' "You & A Keynote" where Cutts (Google's head of web spam) addresses questions from the audience. In short, SMX Advanced is a conference with major names lined up on the marquee — it's the Coachella of SEO.
Read more of SMX Advanced Liveblog Schedule and Where Bruce Clay Will Be.
---
March 20, 2014
Alan K'Necht (Digital Always Media Inc.) and Adam Proehl (NordicClick Interactive) are doing a tag team presentation and I'm getting the WWF vibe as both of them have mics in hand and are walking around the front of the room. They'll go over the 10 most frequently asked questions about measuring social media. And they're giving out Buzz Balls (fruity alcoholic drinks) for audience interaction. Social engagement IRL!
Read more of #Pubcon Liveblog: Social Media Analytics.
---