Bruce Clay Blog : 2/13 : Conferences and Events
October 20, 2013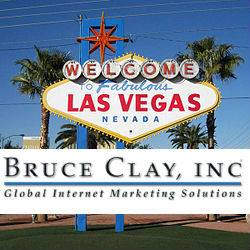 Las Vegas. There's no place Internet marketers love more. We're a work hard – play hard crew, and PubCon Las Vegas has year-and-again proved to be the industry networking event to fight for. After six years at Bruce Clay, Inc., I've moved my way up the ranks of the content department to secure a spot at next week's Vegas happening. For my first Pubcon outing I'll be wearing a number of hats as an exhibitor, member of the press and socialite-sponsor. Also repping BCI blue at PubCon LV is Bruce Clay, the man, and Mindy Weinstein, our SEO manager.
Business first. There's a Bruce Clay, Inc. booth in the Las Vegas Convention Center where you'll find Mindy and Bruce during office hours most of the week.
Read more of #PubCon Las Vegas 2013 – Where the Bruce Clay, Inc. Team Will Be
---
October 16, 2013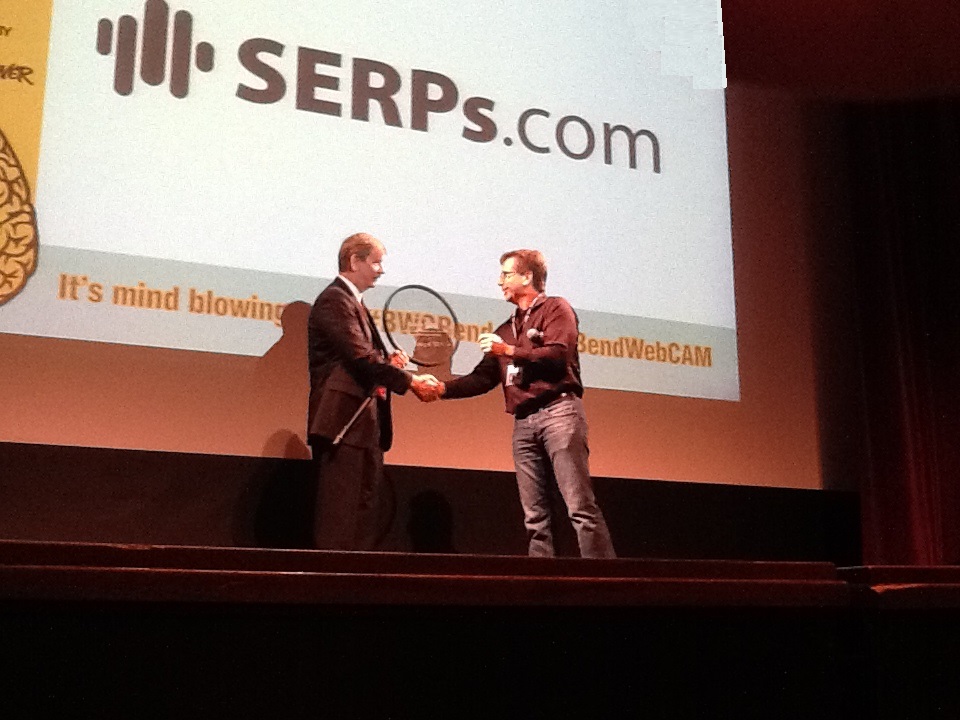 When Bruce took off for Bend WebCAM, he knew he would be sitting on an Hot Seat Panel and presenting a three-hour workshop on SEO for the Non-SEO. What Bruce didn't know was that he was going to receive a Lifetime Achievement Award, putting him in the company of last year's recipient Danny Sullivan and inaugural honoree John Audette.
"It is definitely an honor to receive any award for service to the industry, and receiving this award is certainly a major event in the history of Bruce Clay, Inc.," Bruce said. "I have always tried to contribute either through the website, the training, the event speaking, and the frequent free advice. Being available, approachable and involved is clearly appreciated by colleagues, and it is really nice that my efforts have been broadly appreciated. I am truly excited that I have joined the few that have already received this prestigious award."
Read more of Bruce Honored with Lifetime Achievement Award at Bend WebCAM and Liveblog Roundup.
---
October 9, 2013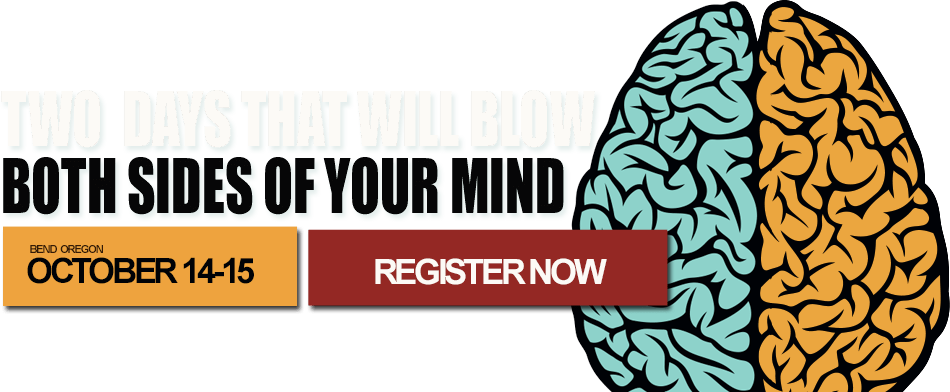 Bend WebCAM is an annual conference that marries the technical and the personal aspects of marketing, resulting in an intimate summit unlike any other. The conference takes place in Bend, Oregon Oct. 14-15. Oct. 10 is the final day to save $129 when registering — use the promo code BUZZ. BCI will be on the Bend WebCAM scene, with Bruce presenting and Virginia liveblogging for the WebCAM blog.
Read more of Bend WebCAM Conference Marries the Technical & Personal Aspects of Marketing.
---
October 3, 2013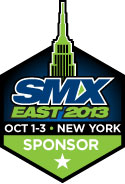 Three panel experts, including Duane Forrester from Bing and Brian White from Google, discuss the future of SEO and what how we should approach optimization in 2014.
Read more of SMX East Conversation: Where's SEO Going In 2014?.
---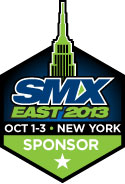 But, as all good things come to an end, we're going to be wrapping up our conference coverage with a long-view look of paid search and online advertising. The session description hints at how many new considerations may increasingly affect advertising online.
"Paid search marketers have a lot of new things to consider:
the impact of Google's Enhanced campaigns,
sophisticated new retargeting options,
new ad formats and changes in results page layout,
and paid inclusion in shopping search.
Join us for this PowerPoint-free discussion on how these significant developments will change PPC campaigns efficiency and effectiveness in the coming year."
Read more of Conversation: Where's Paid Search Going In 2014?
---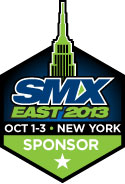 Learn how to connect YouTube and Google Analytics, how to optimize videos for universal search & more in this SMX East YouTube optimization session.
Read more of YouTube: Optimization Tips .
---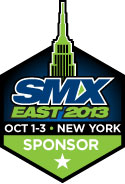 Keywords have been a hot topic of discussion, especially since Google turned all organic keyword referral data into (not provided) a week ago. These speakers are going to tell us about keyword research and planning tools, the Google Keyword Planner tool and the Bing Ads Intelligence Excel add-on, plus some suggestions for how to piece together the lost (not provided) keyword data.
Read more of Keyword Tools from Bing and Google, Plus (Not Provided) Workarounds.
---
October 2, 2013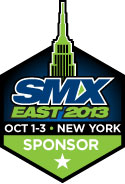 Three expert panelists discuss entity search, including what it is, how it affects SEO strategy, and what the future of sematic optimization looks like.
Read more of The Coming "Entity Search" Revolution .
---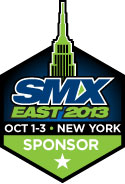 Authorship is a structured markup that can give you a click-through boost and thus more traffic when an author photo shows up in a SERP, but which, in my own experience, can be finicky for implementing. One of the key players in developing the authorship markup at Google is on the panel. Other members of the panel will come from the publisher perspective and the agency side.
Elisabeth Osmeloski (@elisabethos, Director of Audience Development, Third Door Media, Inc.) is moderating and the four speakers are:
John Carcutt, Director of SEO and Social Media, Advance Digital (@johncarcutt)
Janet Driscoll Miller, President and CEO, Search Mojo (@janetdmiller)
Pierre Far, Webmaster Trends Analyst, Google (@pierrefar)
John Shehata, Executive Director of Search, Social Media, ABC News (@JShehata)
Read more of Google Authorship: Step-By-Step Setup & Troubleshooting.
---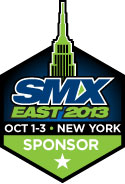 Three SMX East panelists discuss how to effectively used structured data to improve search visibility for articles, products, local and other content formats.
Read more of The Why and How of Structured Data Markup Superstars
---