Bruce Clay Blog : 3/6 : Conferences and Events
March 22, 2012
We start with introductions along with panelists' views on integrated marketing.
@giorodriguez: Integrated marketing is the rise of the connected consumer. Marketing has become more strategic, in large part because of the access to data.
@brendafiala: Strategy group in North America – for her integrated marketing is about the platform being the ecosystem, rather than the website. They activate the ecosystem – what's the global brand and how is it touched across the world. She's been in all verticals and worked across the globe.
@larsfeely: At Ogilvy leads Caesars Entertainment and UFC. IMC to him is about performance, whenever marketers look at a silo, they're missing out. Traditional buys and social aspect need to be looked at along with SEO and PPC. Integrated marketing is about getting to the success market for whatever vertical you're in.
@huffmanme: Brand building integrated communication – an internal consulting group, helps think through strategy and execution of communication. P&G is in the biz of building brand that's purpose inspired and benefit driven. They bring this to life with big ideas grounded in the human experience, then amplified with various touch points that build awareness and advocacy. It's not just "matching luggage" – the same visual everywhere.
Read more of SESNY 2012 Keynote: Integrated Marketing — What Does That Really Mean?
---
March 19, 2012
Search Engine Strategies 2012 starts tomorrow (well, technically, the fun start tonight and if you're on East Coast time, that's right now!), and once again, Bruce Clay, Inc. is attending to bring you live coverage of some of the sessions at the conference this week. Our faithful liveblogger Virginia Nussey will be on the scene to report on a total of 11 sessions we've hand-picked for you starting Tuesday and ending Thursday.
Read more of Search Engine Strategies New York Liveblog Schedule.
---
March 14, 2012
Toni Carreiro, like most reading this, spends a lot of time at her desk. She's an independent Internet marketer and website designer in the Bay Area, and after more than a decade working to optimize client websites she will enthusiastically tell you she loves being a lone wolf gun-for-hire. Still, there are times, she says, when the work of an independent consultant can feel a bit insulating. That's why she makes an effort to attend industry conferences every couple years.
A mutual friend introduced me to Toni over lunch at SMX West and it was interesting to hear the trials and triumphs of another frequent conference-goer. As we compared our observations of this show and others, I decided this convo was one worth capturing. While we found that there's an endless amount of opportunity for learning and connecting at shows, one thing there's a shortage of is time. Watch the video for Toni's and my considerations for making the most of our time when we come to conferences.
Read more of Optimizing Your Conference Experience.
---
March 5, 2012
Last week went by like the speed of light in the seat of Internet and technology. Now let's reflect on our submersion in the Internet marketing brain trust we call SMX West 2012. Between me and guest liveblogger Kathy Long, 15 conference sessions were reported here over the 3 day event. Plus, video interviews will be coming soon!
Read more of SMX West 2012: Liveblog Roundup.
---
February 29, 2012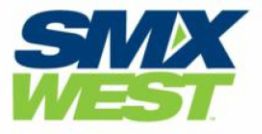 According to Google's 2011 earnings report, 96% of the company's revenue came from advertising. So the fact we're about to hear from the head of Google Advertising is a big deal. Here's a bit about Susan and this keynote from the SMX West agenda:
Susan is responsible for the design, innovation and engineering of all Google's advertising and measurement platforms including AdWords, AdSense and Google Analytics. The San Jose Mercury News called her "the most important Googler you've never heard of," and Forbes Magazine ranked her #16 on its list of The World's 100 Most Powerful Women in 2011. During this keynote conversation, SMX West co-chairs Danny Sullivan and Chris Sherman will join Susan to discuss the growth of search advertising, integrating search into your overall marketing strategy and a peek at upcoming Google product releases.
Read more of Keynote with Susan Wojcicki, SVP Advertising, Google, Inc.
---
February 22, 2012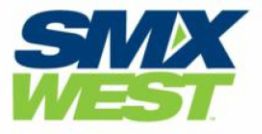 SMX West is a week away! Will we be seeing you in San Jose? We've got some news to share for those going and following from home.
Read more of SMX West 2012: BCI's Events and Liveblog Schedule.
---
December 30, 2011
Day 3 of our "Best of Search Conferences 2011″ is upon us, and this post wraps up the series here on our blog. Looking through the coverage, one thing we can say for certain is that there are a ton of enthusiastic, brilliant people in the search marketing community who have a passion for sharing ideas. Thanks to all of them, and special thanks to the conference producers who offer a vehicle for these people to share knowledge with the community. Today's Day 3 coverage is all about exploring thought-provoking topics in the areas of understanding your audience, holistic marketing, online reputation management and branding, plus cutting-edge topics from this year's search marketing events. And don't forget to check out Day 1 and Day 2 if you happened to miss them.
Read more of Best of Search Conferences 2011: Day 3.
---
December 29, 2011
Internet marketing conferences are an exciting resource for those in the SEO and SMM community, offering the most up-to-date and cutting-edge info from experts finding great success marketing online, as well as popular search engine and social media platform employees themselves. You may not have been able to attend all the Internet marketing conferences you wanted to this year, but we reported on many. We've categorized the most popular sessions and compiled the liveblog coverage highlights to report all week. Today's tracks bring you strategic and tactical recommendations for social media marketing and local search and services.
Read more of Best of Search Conferences 2011: Day 2.
---
December 28, 2011
In 2011 the Internet marketing industry had yet another year full of huge changes. In other words, it was business as usual. Google rolled out its Panda update, an adjustment to the search ranking algorithm that aims to remove low-quality content from search results pages. The update also had repercussions for the practices of conversion rate optimization and analytics. To help you keep track of these changes and more, here's of the first day of our "Best of Search Conferences" for 2011, with top takeaways for analytics, paid advertising, SEO and CRO.
Read more of Best of Search Conferences 2011: Day 1.
---
December 27, 2011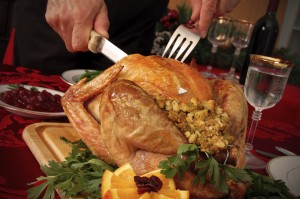 For many, the holidays bring with them traditions to uphold. One of our Bruce Clay, Inc. traditions is pulling together the best liveblog coverage from Internet marketing conferences we've attended throughout the year. Bestowing the title of "best of" our liveblog coverage over the year was more challenging than ever the Bruce Clay blog hosting coverage from 8 stellar shows.
Read more of Best of Search Conferences 2011: The Agenda.
---