Bruce Clay Blog : 4/6 : Conferences and Events
November 11, 2011
Man, PubCon, you play rough! We're just plum tuckered out after trying to keep up with you in Vegas this week. With this distillation of the content we covered while liveblogging the conference, we offer up a final toast to a great show! Bon appetit!
Read more of Prime Cuts from PubCon's All-You-Can-Eat Buffet.
---
November 8, 2011
Welcome back to our PubCon liveblog coverage. We're about to get jiggy with Google Places optimization. Brian Combs of Ionadas Local is presenting for us. He promises us there will be no more Charlie Sheen references from this point on.
Read more of #Winning with Google Places — PubCon Vegas.
---
November 1, 2011
PubCon is soon upon us, and many of us are packing our bags and our alibis to head to Vegas for a little work, learning and fun. Whether you're able to make it or not, we'll be bringing you coverage of some of the sessions and other happenings, so tune in starting November 7.
Read more of PubCon Vegas 2011: Follow Our Coverage.
---
September 26, 2011
Aloha! Hosting its annual Search and Social event in Hawaii this week is Wappow!, and this poor individual has packed up her laptop and recording devices to accompany Bruce to the conference and bring you coverage from Hawaii's "Garden Island," Kauai. Even though we have a ton of work ahead (I swear!) with Bruce as [...]
---
September 6, 2011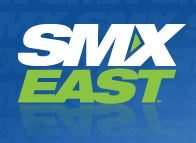 While it seems like I just got back from San Francisco and SES, next week I get to jet to New York City for SMX East 2011! While at the show I'll be curating a new episode of the SEM Synergy podcast to air on WebmasterRadio.fm Thursday at noon Pacific, 3 p.m. Eastern, featuring interviews with conference speakers. And of course, we're thrilled to bring another conference to the pages of the BCI blog care of near-real-time liveblog coverage.
We think of liveblogging as a service for those in the industry both attending the conference and not attending it alike. For those not at the conference, liveblog coverage is a great way to stay informed of tactics, strategies and news being shared. And if you're at the conference, liveblog coverage can serve as notes for sessions you attended or might help you decide which session you'll attend. For instance, if you're torn between a few sessions happening at the same time, you might rest assured that one of your picks will be available in liveblog form, freeing you up to attend another. However you use it, we're happy to provide detailed reporting from the front lines of SMX East 2011.
Read more of SMX East 2011 Liveblog Schedule.
---
August 24, 2011
Fresh back from Search Engine Strategies in San Francisco and I've got a new appreciation for conference speakers. Why? Well, a few weeks back, Bruce asked if I would take over the expo hall theater presentation for him at SES. Not a big deal, right? About 75 percent of me wanted to say no, but that other 25 percent that was fed up with my fear of public speaking prevailed, and so I signed on.
Once it was over, I attended remaining sessions and even recalled past conferences with a new perspective on speakers. It's not easy for people to get up there and do what they do –especially if they do it well. It's certainly an acquired skill that takes practice. But, it got me thinking about the conferences I've been to I the past year, some of the things I think make a good speaker and some of the things that even seasoned speakers can improve upon.
Read more of The Dos and Don'ts of Conference Presentations.
---
August 18, 2011
Here we are wrapping up SES 2011. It's been a great time, lots of hard work and a fair amount of fun to go along with it. Here, we have a panel of peeps in the online advertising sector who will assess the current state of play and how the possibility of convergence may be closer than we think.
Read more of SES San Francisco 2011: View from the Top Keynote.
---
August 3, 2011
In less than two weeks, the much-anticipated Internet marketing conference SES San Francisco will welcome attendees and exhibitioners to the halls of the Moscone Center.
Between the biz dev, the learning opportunities, and the networking, conferences are a merry time for those of us lucky enough to attend. If you're going to SES San Francisco, we hope to see you there, and there are a few ways we can arrange a get together.
Read more of SES San Francisco 2011 Liveblog Schedule.
---
June 29, 2011
Have you bought your ticket to SES San Francisco yet? The largest search marketing conference of the year is a work-hard, play-hard event for networking and education. While my inner party girl could argue that bumping elbows and making connections at after-hours events makes your attendance a must, that's just half the story. There's truly nothing like soaking in a week of research and experience shared by our industry's brilliant minds in a face-to-face presentation and Q&A format.
If you're thinking of attending SES San Francisco in August but are waiting to see how the budget shakes out, this is your lucky day. There are so many ways you can save on an SES San Fran conference pass and Bruce Clay's SEO training that it almost warrants a flow chart. Instead, you'll just have to ingest this info overload the old fashioned way: by reading it.
Read more of 3 Ways to Save Big at SES San Francisco!
---
June 10, 2011
We're back from a wonderful week in Seattle at my favorite conference, SMX Advanced. Schema.org, Panda 2.2 and Periodic Table were all hot topics over the last few days. If you missed all the coverage while it was going on, never fear, we've wrapped it all up below.
Read more from SMX Advanced 2011 Coverage Wrap up
---