Conferences and Events Archives - Page 5 of 17 - Bruce Clay Blog
March 11, 2014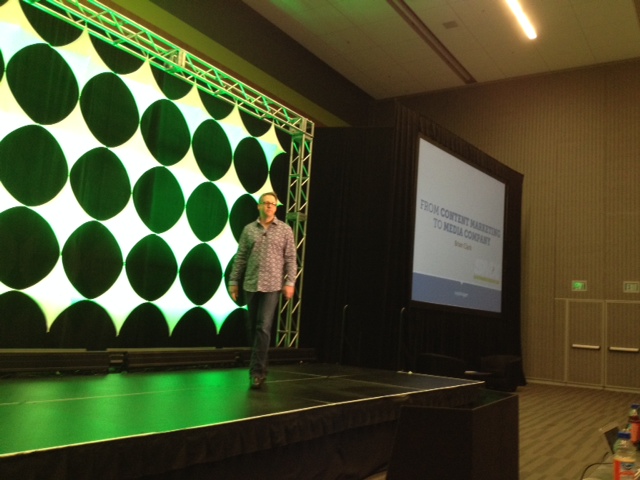 What does it mean to adopt a "media-first" business strategy?
In this session Copyblogger Media Founder and CEO Brian Clark is going to tell us (in 25 minutes or less) the ingredients of engaging content, what it means to adopt a media-first business strategy, and the changes organizations must make to survive in the era of content-first marketing.
Read more of #SMX Liveblog: Shifting From Content Marketing to Media Company (#ms1).
---
February 28, 2014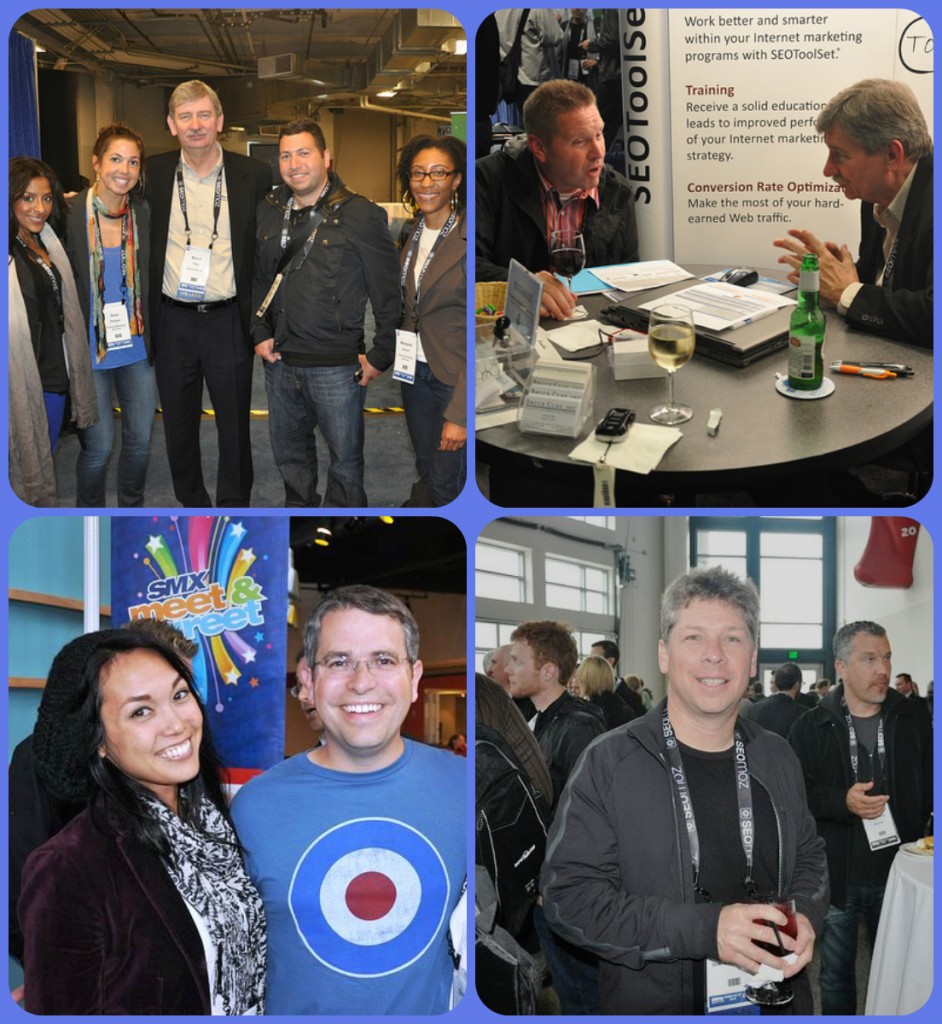 Hot off the presses, it's the event optimization edition of the SEO Newsletter. We take a deep dive into optimizing your experience at a live event — perfect timing, what with next month's SMX and Pubcon. Read on for a sneak peak at what the February SEO Newsletter has in store.
In the feature article, longtime SMX attendee (and SMX Advanced presenter) Virginia Nussey shares all benefits you stand to gain from attending SMX. In Attend SMX West for Inspiration, Education and Network Building, Nussey breaks down those benefits.
Read more of Optimizing Events Online and In-Person: SMX, Pubcon, Google Hangouts and More.
---
February 25, 2014

We're two weeks out from SMX West San Jose. For those in attendance, we're sharing the Bruce Clay, Inc. schedule here and hope our paths will cross at some point between the expo hall, conference sessions and networking events.
If you haven't yet registered but plan on attending, get 10% off the cost of any pass and/or workshop by registering with code BRUCECLAYSMXW14. If you won't be at the show, we'll be delivering the show to you with liveblogged reports on the BCI Blog from the sessions listed through the click.
Read SMX West 2014: Liveblog Schedule and Where to Find Bruce Clay.
---
February 20, 2014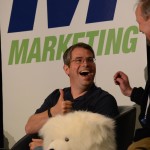 It can be lonely living in a world where the majority of folks immediately zone out when they hear the words "algorithm" or "Excel." It's hard trying to explain to your husband who Matt Cutts is and why he matters. And it can feel downright isolating always having to turn to online peers for strategy feedback because the people sitting around you have no idea what it is you do.
All that to say, there's real value in spending three whole days immersed in a world where everyone understands you.
For comic book fans it's Comic-Con; for roller derby girls it's RollerCon; for search marketing professionals it's industry events like SMX and PubCon.
Read Should You Attend a Search Marketing Conference in 2014? to learn more about why we think attending a search marketing conference is never a waste of time.
---
January 29, 2014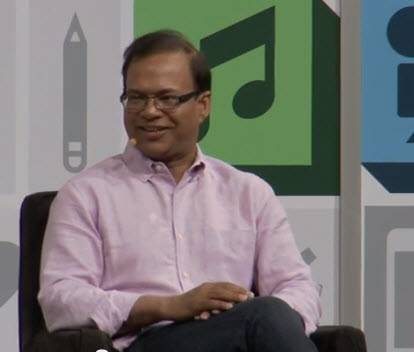 Amit Singhal is funny, he loves his life, he loves his job, he's a founding father of the modern search industry, and to say he's kind of a big deal is a grave understatement.
In March 2014 Danny Sullivan will lead a keynote chat with Amit at SMX West in San Jose.
In anticipation of this SMX hour of power, I reviewed the last keynote interview Mr. Singhal had with Internet marketing mogul Guy Kawasaki at SXSW 2013. Below are six lessons I learned from listening to Amit Singhal talk shop for an hour; all of which will help you do your job better, and two of which (the first and the last) may even make you a better person.
Read 6 Lessons You Can (and Should) Learn from Matt Cutts's Boss, Amit Singhal.
---
December 6, 2013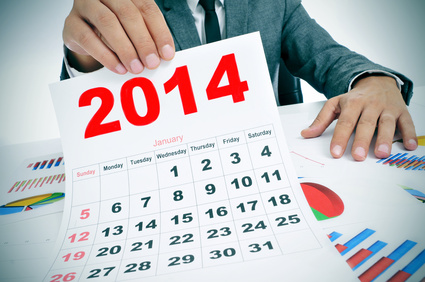 Throughout the year, Internet marketers gather at industry conferences all over the world, from Paris to London to San Francisco to New York. The thousands of SEOs, SEMs, content marketers, SMMs and business owners that flock to these conferences will attest that these conferences are whirlwind of information, education and networking … not to mention fun. Where else but an Internet marketing conference can you learn from the like of Matt Cutts, Duane Forrester, Bruce Clay and Matt McGee in a single day?
Which conferences are you attending this year? In an effort to help you plan, Bruce Clay, Inc. presents the Internet Marketing Conference Calendar — it's your exclusive guide for all the Internet marketing conferences of 2014.
Read more of The Internet Marketing Conference Calendar: Presenting SMX, SES, Pubcon & All the Rest.
---
November 22, 2013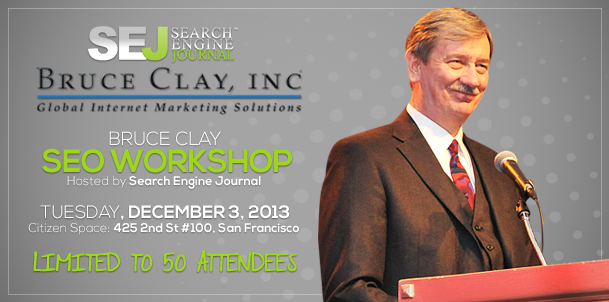 It's Christmas come early for Bay Area Internet marketers next month when Search Engine Journal hosts a limited-engagement SEO and social media marketing workshop led by Facebook Director Matt Idema, SEJ Managing Editor John Rampton and SEO industry pioneer Bruce Clay.
Opportunities to get marketing advice from a Facebook executive in an intimate setting are rare, even in San Francisco's hotbed of tech entrepreneurialism. An hour with a Facebook exec, including time for Q&A, doesn't usually come outside a full industry conference pass. Bruce Clay's training is a deep-dive SEO experience that every marketer who thinks he knows SEO should experience. A day of training with Bruce at a conference like SMX can cost more than $1,000.
On Dec. 3, 50 people will get to spend the afternoon with these top-of-field experts getting in-person advice on leveraging the Internet's hottest platforms — Google, Facebook and Pinterest.
Get your seat here for just $89 with promotion code bruceclayVIP.
Read more of Search & Social Workshop Triple Header Is a Can't Miss for Bay Area Marketers.
---
November 6, 2013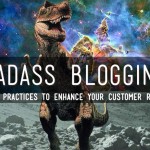 I just got out of the G/H ballroom for the first session on Day 2 of SES Chicago 2013! If you want to roll through my presentation deck, I've embedded it here. The version of the presentation posted here has my speaking notes; hopefully they help explain what the heck dinosaurs have to do with blogging, if you find the slides alone a little disjointed. Enjoy!
Click to see the presentation deck of #SESCHI Bad*ss Blogging.
---
October 24, 2013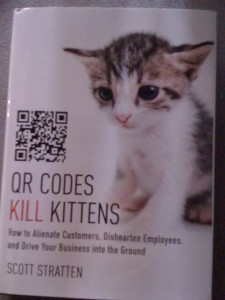 Scott Stratten has given us all a copy of his latest book QR Codes Kill Kittens. It's a book about telling people off. Scott's world is "unmarketing" – Twitter name, website name, his first book. Scott has been online since 1994 and that button is what he's known for, he rants. The average visit duration is 27 seconds. The "Noo!" is 3 seconds. What are people doing for 24 seconds? 29% of visitors are repeats! He thanks them. He shows us the keywords he ranks for. Basically any version of "no" with more than one "O". The audience laughs at the slide of a list of "nooo"s and he says we're the only crowd he'll speak to who will ever enjoys that slide. Scott has been doing viral WOM marketing for a decade. There's no secret to it. Do something worth talking about. The biggest myth of social is that you have to be there.
Read more of The Unmarketing Keynote by Scott Stratten at #Pubcon Las Vegas.
---
October 23, 2013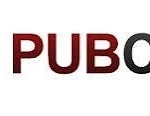 Matt Cutts asks the Vegas crowd at 9 a.m. how we're doing and there's a rousing cheer. That shows the level of interest this webmaster audience has in hearing Matt, what's going on with Google and what direction Google is moving in.
He'll start with moves over the last year.
Matt Cutts keynote
Matt Cutts presents a keynote at PubCon Las Vegas 2013.
Moonshot Changes
Larry Page says "think big."
- Knowledge Graph: Things not strings. Knowing what's really behind a query
- Voice search: Getting better and better
- Conversational search: think pronouns
- Google Now: looking steps ahead where people may not even be querying
- Deep learning: Thousands of computers being used to learn neural networks
You can voice search "Who is the prime minister of Turkey?" – and Google knows Turkey is a proper noun here because of Knowledge Graph. It will give you the answer. Then you can say "how old is he?" and it will give you the next answer. That's Knowledge Graph, voice search and conversational search working together.
Read more of Matt Cutts Keynote at #Pubcon Las Vegas 2013.
---