SEO Content Archives - Page 2 of 7 - Bruce Clay, Inc. Blog
February 24, 2015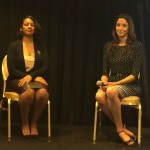 Mindy Weinstein, director of training at Bruce Clay, Inc., shares three pieces of advice for creating content when businesses are "boring" or topics are not usually addressed in polite company. Read on to find out the importance of developing real life stories, keeping your eyes open for inspiration, and focusing on being practical and persona.
---
October 2, 2014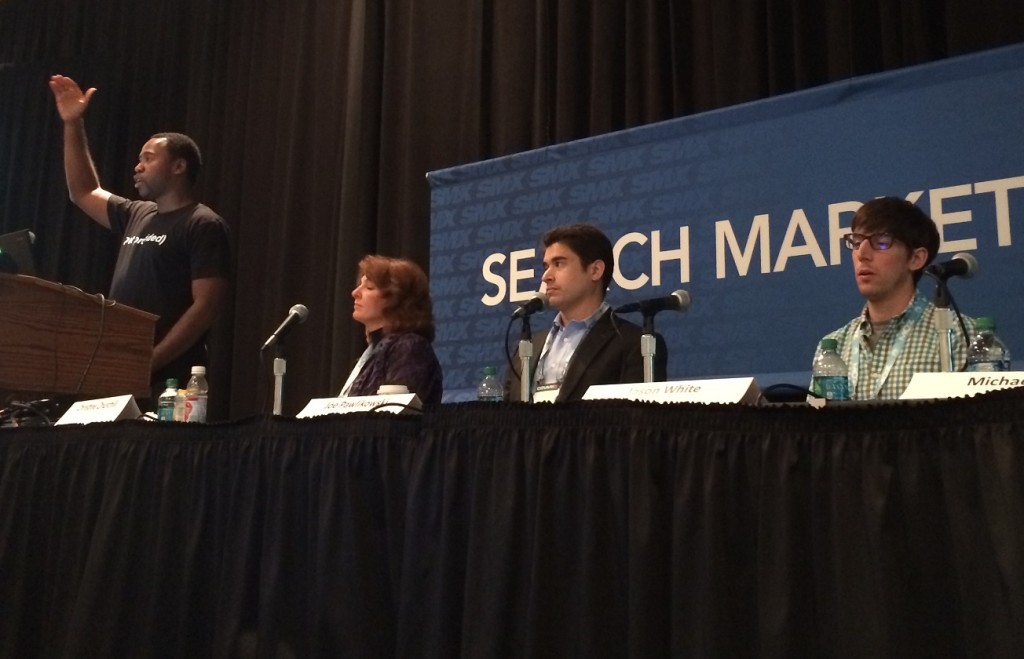 SEO masterminds Michael King, Jason White and Joe Pawlikowski share their top insights on keyword research. Discover their favorite tools, tried-and-true tactics, thoughts on persona research, (Not Provided) and much more. In this session, learn what keyword tools the pros are using, how to set client expectations from the start and the importance of mapping keywords to match the intent and vocabulary of your audience.
Read more of Keyword Research for Better Content & Audience Engagement.
---
September 30, 2014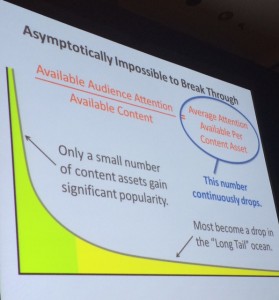 Content may be king, but content marketing is a constant battle for information. Even if you make it to the top of the heap, someone's gunning for your head. Most marketers fight this fact by creating more content, spending more money on content, and it's asymptomatically impossible to break through.
Well, today we're at the forefront of a movement to make technologists and marketers talk to each other. This session is called "The 4th Wave of Content Marketing: From Passive to Interactive" and it's about the next thing in content. Don't just publish more, make it interactive with marketing apps.
Read more in The 4th Wave in Content Marketing.
---
August 5, 2014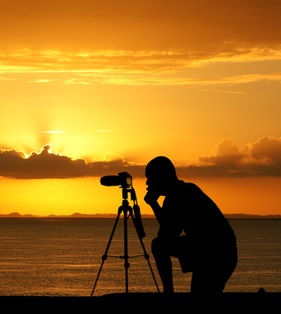 According to eye-tracking research, people actually look at online photos only 42 percent of the time — and the images they look at only hold their attention for less than a second. After extensive eye-tracking research, Jakob Nielsen and Kara Pernice concluded that there were clear factors that attract and repel online readers.
"There are some very creative, captivating images … graphics that evoke emotion, graphics that relay a message far better and faster than words, and graphics that illustrate a process or instructions. People look at and respond positively to these graphics. But generic and pointless images are about as compelling as a garden slug."
When creating blog posts or web pages, images are a critical factor for both reader engagement and search engine optimization (think ethical ALT attributes and optimized file names). Readers love images. Photos draw them in and make them want to read the content. Pick up any magazine or newspaper — every article and ad speaks to this. Photos can work to inspire a feeling or clarify a concept, and they are always useful in making a page more interesting just by breaking up the text.
There are hundreds of thousands of artwork options available online — but not all photos are created equally. If you want maximum engagement, consider these five factors when making your selection.
Read more of Make an Online Photo Engaging: Tools and Rules to Help Edit Images.
---
July 31, 2014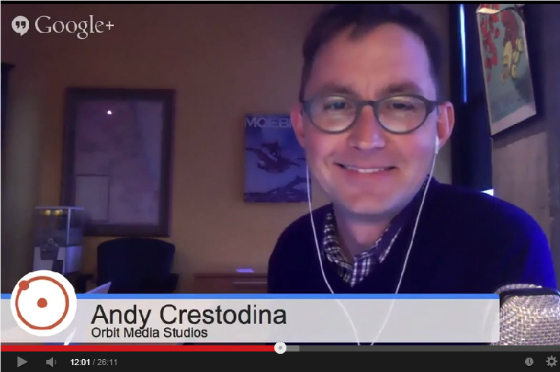 Of the many types of content available to marketers, the humble market survey may be one of the least used. After all, surveys take a lot of planning; they require lots of people's participation; they need technology to make them work; and results require some scientific analysis. And those steps are just the beginning, to give you something to talk about!
With so much work involved, can running a marketing survey be worth it?
Content marketer Andy Crestodina says the answer is a resounding yes — if you apply what he calls the "Missing Statistic Theory." Having just completed a massive survey of 1000+ bloggers for Orbit Media Studios, Andy gives lots of practical insights for running a successful survey and how a marketing survey can make a website THE go-to source in an industry for years to come.
---
July 30, 2014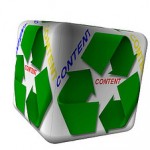 People consume content in a myriad of ways: they can read it, they can hear it, they can watch it. And everyone has a preference for how they'd like to consume their content. So, marketers, are you creating content in the format your audience prefers?
Not only does repurposing content generate media for consumption across your audience's preferred channels, it also makes it easy to produce more content with minimal effort. You can save a lot of time and energy in the content creation process by repurposing content. Repurposing content is taking a piece of content and changing it to suit a different purpose or switching up the format to reach a new audience based on their media consumption preferences.
Read more of A 6-Step Guide for Repurposing Content.
---
June 25, 2014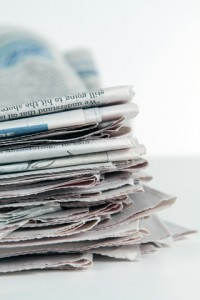 In recent years, search engines have devalued links coming from press releases — and while Internet marketers were less than thrilled over the loss of direct SEO benefits, press releases still matter — a lot. Press releases have strong branding value, especially if a journalist turns your press release into an article that will reach the masses and live online.
Engaging press releases benefit all parties involved — journalists and editors get clued in on story leads, and brands and businesses are able to get highly valuable media coverage. How valuable is media coverage? According to Starch Research, news articles have "three times more credibility and six times more readership than paid advertising." For more than a century, press releases have served as a direct line to media professionals and the starting point of many articles.
Read more of Why Press Releases Still Matter to SEOs … and How to Write a Press Release that Entices Media.
---
June 12, 2014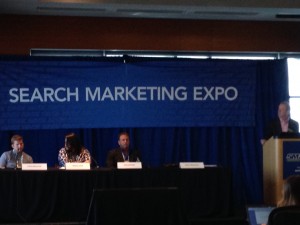 In this SMX session, Chris Bennett, David Roth and Purna Virji will talk about how to how to get the most out of your content strategy. This particular topic is something I've recently been working on with my own clients so I can't wait to hear what tips these speakers will offer.
Chris starts us off with. Chris wants to talk about getting mileage out of your content so you can stop working so hard. Stop spreading yourself too thin and stop wearing too many hats. Stop with the checklist marketing mentality.
You can stop this madness by repurposing your content in different areas for different uses. Take a piece of content (video, infographic, image etc.) and "get your MacGyver on!"
Read more of SMX Liveblog: Executing A Flawless Content Marketing Strategy
---
May 23, 2014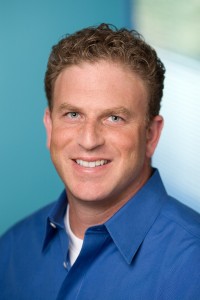 SMX Advanced 2014 is drawing closer — three weeks to go and we're psyched. Today, we continue to the SMX Advanced 2014 Interview Series with David Roth. As the vice president of marketing at Move, Inc., the parent company of Realtor.com and other real estate-related web properties, Roth knows the value of high quality, compelling content — and the strategic content marketing that accompanies it.
Roth is a featured speaker in the SMX Advanced panel "Executing a Flawless Content Marketing Strategy" (June 12 at 1:30 p.m.). Alongside fellow panelists Chris Bennett (CEO of 97th Floor) and Purna Virji (Director of Communications at Petplan Pet Insurance), Roth will share his top insights on leveraging content to get the most out your content marketing strategy. The panel, moderated by Chris Sherman of Third Door Media and coordinated by Mark Traphagen of Stone Temple Consulting, will explore advanced social tactics, building authority and trust, and creating conversion funnels that transform readers into customers and fans.
Roth, who has worked with companies such as Tivo, Kodak, AOL and Hyundai, shared some of his top content marketing strategies in this exclusive interview. Discover examples of content marketing and brand stories done right, plus advice on how to take your own brand's content strategy to the next level.
Read more of SMX Advanced 2014 Series: David Roth on Content that Ignites Passion.
---
April 21, 2014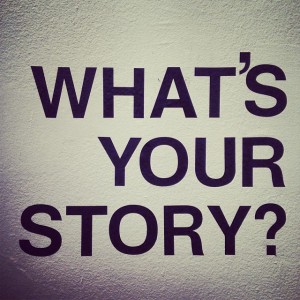 Storytelling. It's important. I feel like you, my Digital marketing comrades, get this by now. Interruption marketing is dead, the online attention span is dwindling, content creation is up, and your brand needs a hook to catch consumer attention before the message goes in one ear and out the other (if it even gets to the first ear at all).
You get it.
But what if you're not GoPro? What if your brand is boring or mundane? What if you sell less than sexy everyday products like graham crackers or online classes?
Enough with the what-ifs.
Storytelling that works is all about telling your story in a context that gets people thinking about their own lives. Every brand, no matter how "boring," has some special hook in their product line or their value system that is a great story just waiting to be told.
Taking a cue from the experts that are already doing it right, here are three great examples of big brands that are content marketing with stories that sell, and five reasons why their campaigns work so well.
Read How 3 Big Brands Use Storytelling to Make Everyday Products Exciting
---