SEO Content Archives - Page 3 of 7 - Bruce Clay, Inc. Blog
April 11, 2014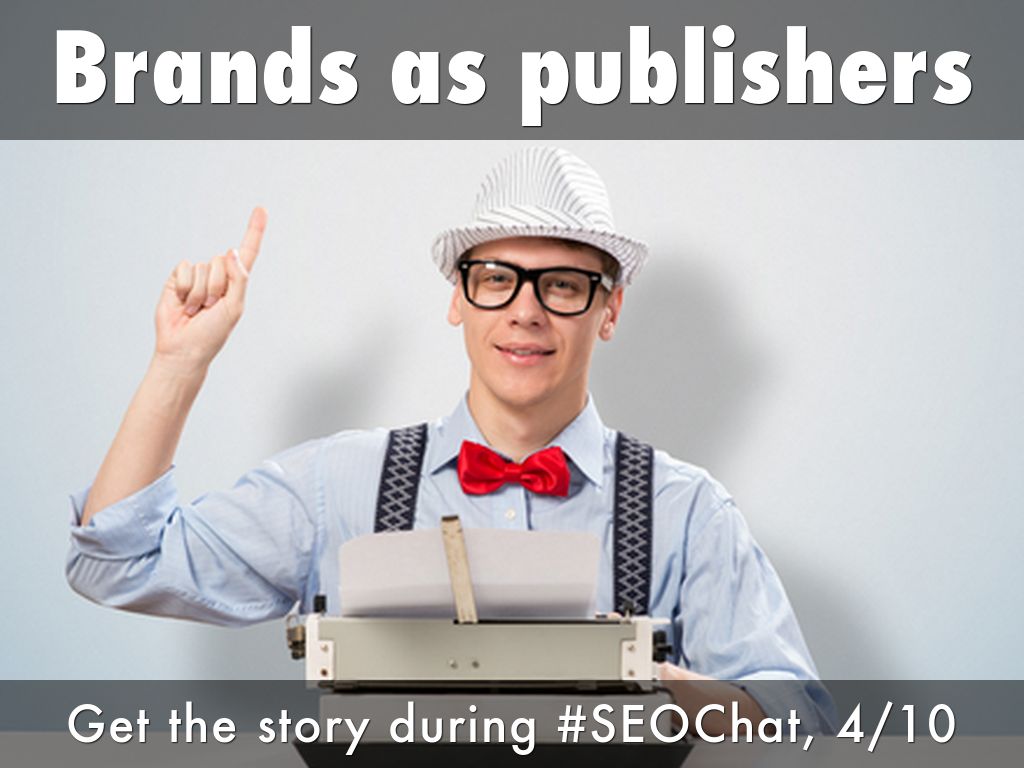 The SEO benefits of publishing and content marketing are huge. Google's head of webspam, Matt Cutts, has long preached that unique, compelling, user-focused content is the hallmark of a quality, well-ranking site. As brands become publishers, they also stand to earn top-of-mind recall and establish brand recognition.
Yesterday, Bruce Clay, Inc. hosted #SEOchat on Twitter. On the agenda? Brands as Publishers.
When SEOs take on a content publisher orientation, it helps think in terms of how to tell stories and how to manage assets as publisher organizations do. The best brands tell stories that resonate with their consumers — think of Dove's "Campaign for Real Beauty" or Dos Equis' "The Most Interesting Man in the World." These brands aren't just advertising — they're telling stories. This kind of strategic content marketing means brands and businesses have to be capable in the role of a publisher, i.e. creating and curating content, images and video that targets and engages specific audiences.
Read all about what SEOs discussed during this week's Brands as Publishers #SEOchat.
---
April 8, 2014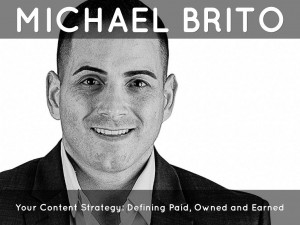 Brands — including your business or the business you work for — have a monumental task of transforming into publishers. (Because brands are publishers today.) So in your Digital marketing role you're wearing many hats, developing and optimizing the content to publish across the channels, and coordinating the various interests of the brand across the organization. To aid you in this task, we've published "Content Marketing Strategies for Professionals," within which renowned social media strategist and community builder Michael Brito contributes a section on where paid, earned and owned media intersect, and how to maximize the impact of these channels through synergistic strategy.
Read more of To Tell the Right Stories, You Need to Listen: Michael Brito's Thoughts on Content Marketing.
---
March 18, 2014
Do you think your business is "boring"? Do you struggle with creating content that matters? The next presentations are for you.
First, let's dispel a common myth. There's no such thing as a boring industry. Every industry exists to fill a need, to do necessary things, for people who care about getting the best service.
There is, however, boring content. This includes content that is not useful, doesn't speak to target audience, or isn't interesting or entertaining. Good content furthers your strategy and goals.
Read more of Content Marketing Tips for "Boring" Brands.
---
March 11, 2014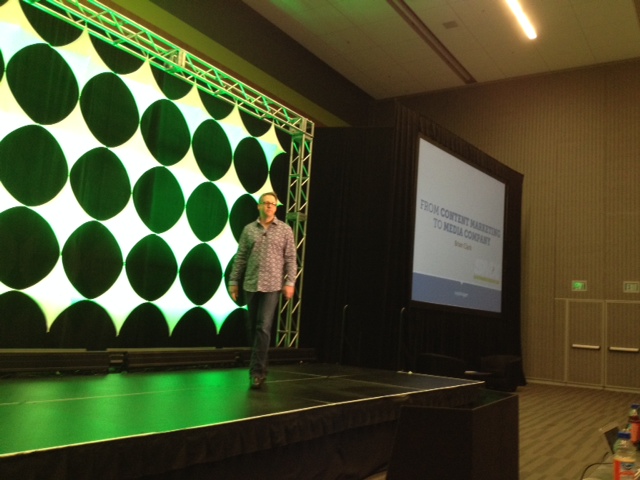 What does it mean to adopt a "media-first" business strategy?
In this session Copyblogger Media Founder and CEO Brian Clark is going to tell us (in 25 minutes or less) the ingredients of engaging content, what it means to adopt a media-first business strategy, and the changes organizations must make to survive in the era of content-first marketing.
Read more of #SMX Liveblog: Shifting From Content Marketing to Media Company (#ms1).
---
February 25, 2014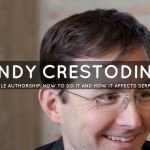 Heads up savvy marketers: add Andy Crestodina to your Google+ circles. By following Andy on Google+ you'll be keyed into a range of weighty and forward-looking content marketing topics, but one place where he's carved out a niche as an expert is that SEO-critical and evolving frontier, Google Authorship. Yesterday Andy posted findings that authorship rich snippets are on the rise, showing on about 23% of Google SERPs.
If you already know Andy, you know he's an insightful and prolific contributor to the online marketing industry. Andy published Content Chemistry: An Illustrated Guide to Content Marketing after thousands of conversations with hundreds of companies in over a dozen years of web marketing. In 100 pages filled with illuminating illustrations, the handbook makes accessible the social, analytical and truly enjoyable facets of marketing online.
We tapped Andy to contribute his expertise to Content Marketing Strategies for Professionals, which you'll find in chapter 9's selection "Google Authorship: How to Do It and How it Effects SERP Rank." Read on for a Q & A with Andy for advice on:
How to include testimonials on your site so they make the greatest impact.
How to contribute to publications and best optimize your guest content for authorship benefits.
How to avoid the most common misunderstanding of content marketing in 2014.
---
February 24, 2014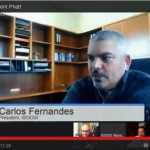 For many ecommerce sites, sites with hundreds of mostly duplicated pages, and others, fixing thin content may seem like an impossible goal. Thin content is the opposite of the "unique, quality, relevant content" that search engines want to show on their results pages. What's worse, thin content can hurt a website's SEO and revenue.
Many websites have felt the sting of Google manual penalties for having "Thin content with little or no added value" or sudden drops in search traffic due to an algorithmic hit.
What can a website do to fix thin content? This recap of an ISOOSI Tuesday Chat between experts Carlos Fernandes, Ammon Johns, David Harry, Terry Van Horne and Bill Slawski covers how to fix four common "thin content" scenarios:
Boilerplate location pages
Filtered ecommerce pages
Manufacturer content on product pages
"Me too" SEO posts
---
February 17, 2014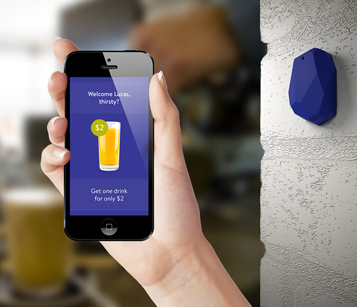 Now companies have a new way to learn your secrets, er, we mean help you get the most out of your brick and mortar shopping experience. It's called iBeacon and it's an indoor positioning system that allows in-store transmitters to send signals to nearby iOS 7 and Android devices.
iBeacon technology lets marketers do amazing things (four of which we cover in this post), but is it also a wearable technology gateway drug?
(Spoiler alert: I think it is. Do you?)
Read more of Is iBeacon a Wearable Technology Gateway Drug?
---
February 11, 2014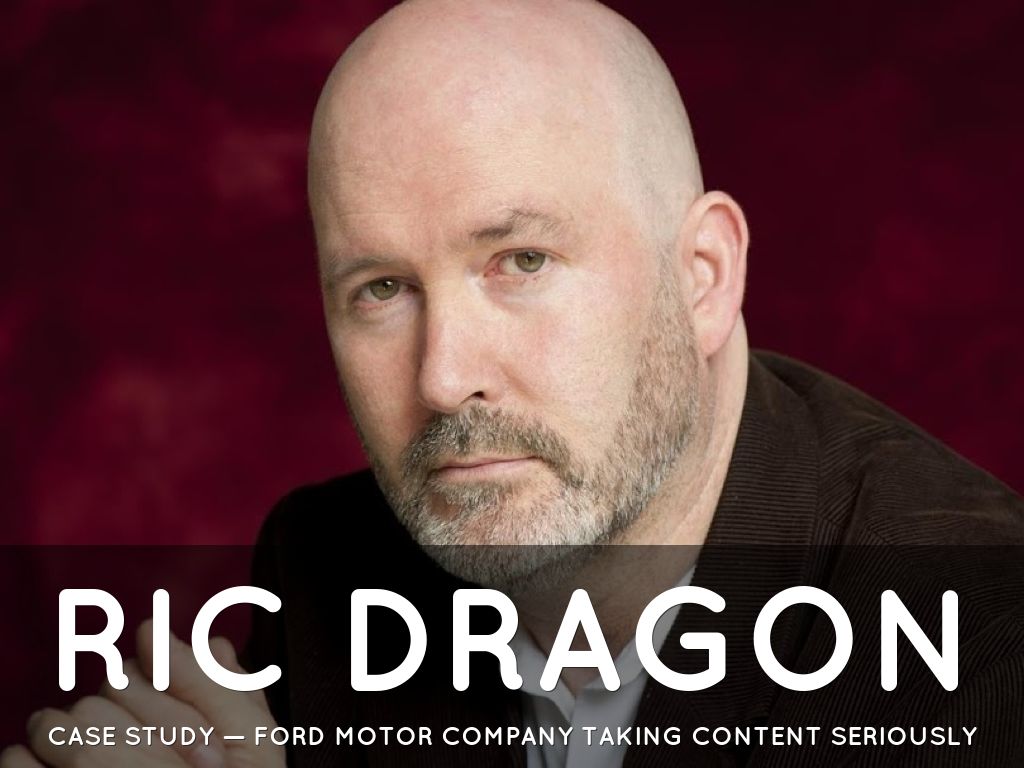 Social media marketing — everybody's doing it. But what the heck are you doing with it!? In Bruce Clay and Murray Newlands's Content Marketing Strategies for Professionals we turned to social media process master Ric Dragon for guidance in turning social marketing mantras into action. That, it turns out, is one of Ric's fortes. Read on for:
3 things to do first when content marketing in 2014. Spoiler: Have you defined your biz's passion point?
A major content marketing misconception that may just be the problem you're wrestling with.
Sources of inspiration for your own content.
Read more of Where to Read and How to Write Social Media Case Studies — Start with Social Media Process Master Ric Dragon.
---
February 5, 2014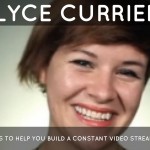 Video is seeing an eruption of consumer popularity and marketing interest. Sitting atop this volcano is Alyce Currier. For Bruce Clay and Murray Newlands's Content Marketing Strategies for Professionals, we tapped Alyce as our go-to expert to help readers ramp up video marketing production. To be honest, it was obvious we were only skimming the surface of Alyce's video production expertise, so we asked if she'd be so generous to share more tips and resources with us. Read on for:
3 tips to get you rolling if you just make the time
the most common mistake she sees
an incredibly educational primer on lighting
her favorite video examples we can take notes from, and more.
Read The Biggest Video Mistake? Not Getting Started! Alyce Currier, Wistia's Video Queen, Tells Us How.
---
February 3, 2014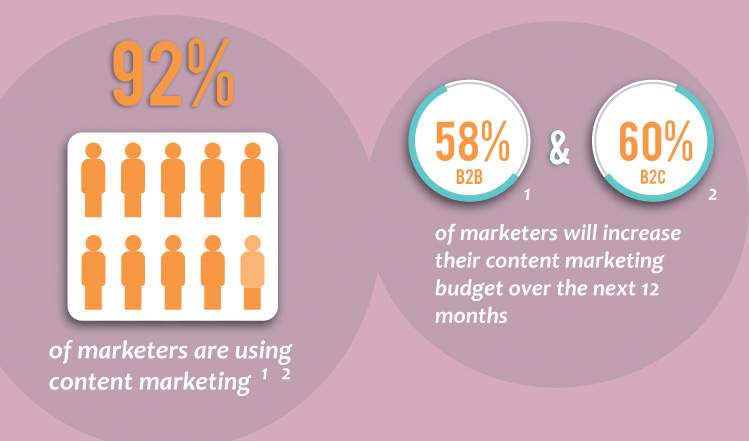 Content marketing: everybody's doing it. In fact, a survey last year by Content Marketing Institute found:
92% of marketers use content marketing and
Close to 60% of marketers (both B2B and B2C) had plans to increase their content budgets in coming months.
While it's you've likely heard of "content marketing" by now, the challenge facing businesses and marketers is how to make one's content stand out, especially in this competitive age of content overload.
This was the topic of a Google+ Hangout last Thursday hosted by Eric Enge: "Thriving During the Upcoming Content Marketing Glut." With Eric, guest speakers Peg Fitzpatrick and Marilyn Moore tackled a tough challenge for today's small business owners and marketers: if everyone starts doing content marketing, how can my brand stand out?
Read more of How to Stand Out in the Upcoming Content Marketing Glut.
---