Conversion Rate Optimization Archives - Page 4 of 6 - Bruce Clay, Inc. Blog
August 17, 2011
We all know that Conversion Rate Optimisation is about your visitors, right (ahem… we better)? In the world of learning all about your visitors, no tool is more powerful than that of the user feedback tool. User feedback tools are an ideal way to gain honest information about your visitors in a simple, natural, opt-in […]
---
August 16, 2011
Mike Grehan welcomes the crowd. Thirty years ago IBM released the first PC. Last year smart phones and tablets outsold the PC. By 2020, it's estimated there'll be 50 billion computing devices around the world. That's what connected marketing week is about – strategies and tactics for the transient media consumer.
Now he welcomes our keynote speaker, Susan Bratton, co-founder and CEO of Personal Life Media, Inc.
She says she's early in her journey to understanding persuasion marketing, but you may be able to learn from someone deep in the learning process. She'll give us a high level overview of the scope of persuasion marketing. Everything she'll talk about will be available at http://conversiontriggers.com.
Read more of Conversion Triggers: Persuasion Strategies for Digital Marketers.
---
August 10, 2011
Red carpet rolls out.
Trumpets blare.
Announcer cries:
"Please welcome the return of the weekly radio show and podcast…
Your source for interviews with the leading minds of Digital marketing…
Brought to you by a team dedicated to advancing Digital marketing discourse and strategy…
SEM Synergy!"
The crowd goes wild!
Weird dream, huh? But that's the sort of thing that keeps me up at night. And this week has been a doozy because, with some luck, support and elbow grease, we present to you the return of SEM Synergy!
Read more of SEM Synergy Returns with Guest Bryan Eisenberg.
---
June 30, 2011
No longer is traffic the objective, it's what you do with the visitors that count. Converting more visitors to your website is increasingly important in what is an increasingly competitive environment here in Australia. No matter how 'relevant' that traffic is or how much of it you have, the buck will always stop at your […]
---
March 24, 2011
After lunch. Three sessions to go. Energy fading fast. Coffee in hand.
Still no bagels.
Okay, lets get right to this.
* Moderator:
Anne F. Kennedy, SES Advisory Board, International Search Strategist, Beyond Ink USA
* Speakers:
Tim Ash, CEO, SiteTuners.com, @Tim_Ash
Bryan Eisenberg, SES Advisory Board and NYTimes Bestselling Author, bryaneisenberg.com
There's so much star power on that stage, it's blinding. I hope they're giving away (to me) the books…oh it's a raffle. Bother.
Read more from Conversion Tools of the Master Craftsman
---
March 10, 2011
Well, folks, this is the last session at SMX West 2011. Here's a tissue, dry your eye. Conversion is an important last-step in your Digital marketing, so let's hear from the experts on how to implement conversion rate optimization.
Read more from Conversion Optimization Science
---
January 26, 2011
For many of us, conversion rate optimization (CRO) can seem like a complicated venture. Many people aren't even sure where to begin. While each business might find the testing process needs to be tailored to the company and website, the following is some basic insight into how to create a CRO strategy for your company.
Read more of How to Setup a Basic Conversion Testing Strategy.
---
December 28, 2010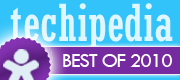 Here's a scenario: you've spent countless hours on the design of your website, with the input of several experts. You've based your design on the knowledge of your Web designer and the marketing and business savvy of either yourself, your team or the execs. You've even invested heavily in search engine optimization, Pay per Click and social media to ensure people are coming to your site.
Six months in, you find your rankings are high in the search engine results page (SERP) and you have a fair amount of traffic, but the time users are on your site and high bounce rate is painting a very different picture of the success of your website.
People are coming to your site, but they are leaving it quickly without taking any action. This means, you're ready for the next step in Digital marketing: conversions. It's time for landing page optimization. Without it, your money and your efforts for your site are going down the drain.
Read more of Why Landing Page Optimization is Crucial and How to Start
---
October 25, 2010
Actually Google's not the only search engine that hates you, but it's probably the only one that matters since it owns roughly 70 percent of the search market. Anyone who has attempted to run an SEO project is aware by now that Google changes things … a lot. So often, in fact, that we're sometimes left questioning whether or not Google really has its users' best interests in mind.
Read more of If You're Reading This, Google Hates You
---
October 13, 2010
On today's show, we revisited "Web Analytics In-Depth," a popular show from September 2009, where guests Avinash Kaushik, Jim Sterne and Daniel Waisberg – all leaders in their field – discussed analytics in the present and the future (with that future being the present).
In the first segment, Avinash and Daniel talked about points made in a co-authored two-part paper they wrote: "Web Analytics 2.0: Empowering Customer Centricity" and "Web Analytics 2.0: Empowering Customer Centricity – Part II."
The paper touches on things like standard practices of analytics and also dives into a new, holistic way of looking at website analysis, dubbed "Web analytics 2.0." And now that we're in the present that the past show was referring to (Confused yet?), are the action items Avinash and Daniel deemed important then, still relevant now? You betcha.
Read more of Web Analytics Past, Present and Future – SEM Synergy Extras
---