Industry News Archives - Bruce Clay Blog
July 16, 2014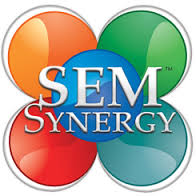 After almost three years since its last episode, SEM Synergy is making a comeback to WebmasterRadio.FM. It's the Internet marketing podcast you don't want to miss hosted by leading search marketing expert Bruce Clay, president and founder of Bruce Clay, Inc. With new episodes starting July 16 (THAT'S TODAY!) at 11 a.m. Pacific time, 2 p.m. Eastern time, Bruce Clay will be joined by co-hosts Virginia Nussey and Mindy Weinstein. Together, the trio will bring Internet marketers and business owners a weekly dose of news and commentary with interviews from the brightest minds in SEO, like next week's guest Duane Forrester of Bing and past guests that have included Matt Cutts, Bryan Eisenberg and Avinash Kaushik.
Read more of SEM Synergy Returns to WebmasterRadio.FM.
---
May 29, 2014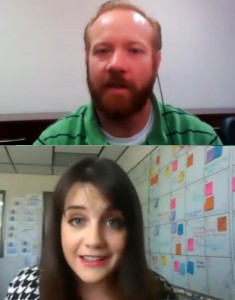 On Tuesday, Google released an update to its Fetch as Google feature within Webmaster Tools. This valuable tool, which has been around for years, allows webmasters to view the source code and headers of their site the way Googlebot sees them. Tuesday's update enhanced the tool's capability, enabling webmasters to see what Googlebot sees in a browser window, as well.
Rendering Pages with Fetch as GoogleSince Tuesday's update, we've fielded questions from clients such as "Will Google render all the JavaScript on my site?" and "Does this negate the need for Ajax-enabled crawling?"
Knowing that the SEO industry at large has vested interest in answers to these and other questions, I interviewed Bruce Clay, Inc.'s Director of Software Development Aaron Landerkin. Read more of An Inside Look at Rendering with Fetch as Google.
---
March 11, 2014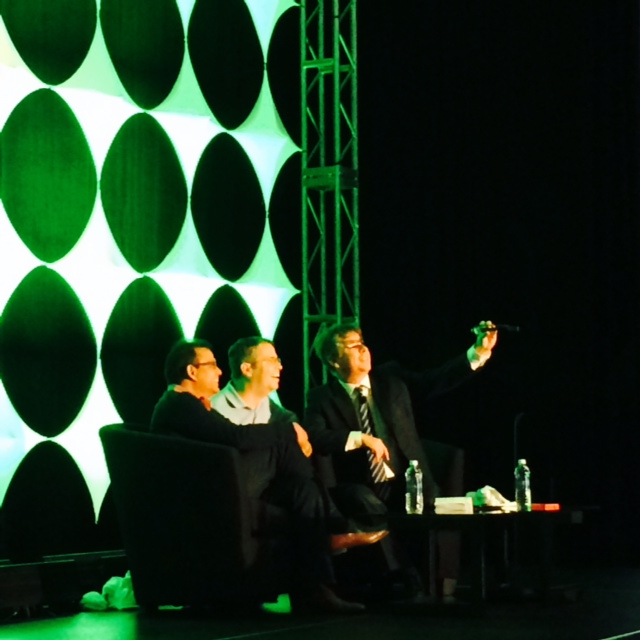 Amit Singhal is "the one who knows how Google ranks things," Danny Sullivan, Search Engine Land editor-in-chief, says as he introduces our feature keynote speaker. Amit's resume reads Senior Vice President and Google Fellow, Google, Inc.
Hummingbird has been a complete rewrite of our system. The last time we did a complete rewrite was shortly after 2000. In the last decade, numerous new technologies have been built, including Knowledge Graph. And people are speaking queries naturally. To serve the future you have to change things. One thing that's changed is that people are going to type 2-word queries. The mobile revolution has forced us to rethink a search system that is awesome, like Google has always sought to be.
Natural language, longer queries, how close various words are in order to signal a concept — these are things Google has been working on.
Whenever you build a technology, take ideas you have (such as Google Now) and try them with the existing technology. When you try a few times you realize the technology that exists isn't going to solve the problem so you start from the ground up with a new foundation. Your previous foundation may have allowed you to add one more layer, but not more than that, so you start with a new foundation.
Read more of #SMX Liveblog: Google Search Chief Amit Singhal's Keynote Conversation
---
January 28, 2014
This month's 2014 Trends Edition of the SEO Newsletter, features Bruce Clay's exclusive 2014 predictions for the SEO industry. Readers will also find an article on the many ways to use Google Trends for research and data visualization and the monthly roundup of Internet marketing top developments, shifts and happening.
Bruce, an Internet marketing thought-leader since 1996 who is widely known as a founding father of SEO has shared his SEO predictions every year since 2006. In this eight annual installment, Clay identifies the changes he expects to see when it comes to spam treatment, SERP makeup, mobile search, local search, video search and voice search. Read on for Bruce's insights and more on this month's SEO Newsletter.
---
October 30, 2013
Fondly known to the search marketing industry as a founding father of SEO, Bruce received the Lifetime Achievement Award of Excellence in Vision, Execution and Market Influence in the Practice of Search Marketing. As founder and president of Bruce Clay, Inc., a global Internet marketing agency founded in 1996, he accepted the honor earlier this month at the annual digital marketing conference Bend WebCAM in Bend, Oregon.
Everyone who works with Bruce knows a man whose passion for the business of SEO runs the full spectrum. Bruce gets a thrill from the technical workings of algorithms and the science of gaining rankings. Bruce has a knack for listening to the stories of business owners and matching their needs to creative solutions. Bruce is a people person energized by the larger-than-life personalities that fill industry gatherings — his own to be counted among them. And every person who has ever worked at Bruce Clay, Inc. knows that Bruce cares for employees like family and takes a deep and genuine interest in supporting their personal and professional success. And so we compiled a slideshow to showcase some of Bruce's personal side.
Get to know Bruce Clay, a guy who cares about SEO and employees, an industry pioneer. Read more.
---
October 7, 2013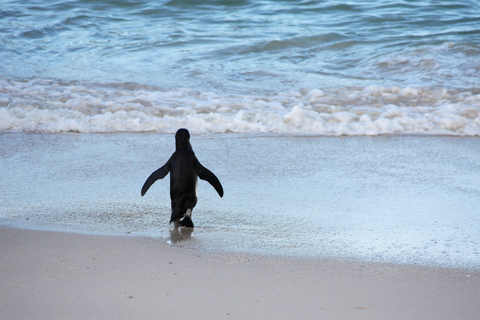 Matt Cutts took to Twitter on Friday to announce a minor update to Penguin, a component of the search ranking algorithm penalizing value from unnaturally acquired links. For our clients and readers wondering if they are part of the one percent being affected by Penguin 2.1, BCI recommends monitoring your organic traffic in Google Analytics over the next two weeks, looking for a dip. A dip in traffic occurring on this date may indicate that your site has been hit by this update. In some cases, you might see an increase in traffic, which would indicate an outranking competitor took a blow from Penguin 2.1.
Read more of Penguin 2.1: What's New with Google's Angry Bird.
---
August 20, 2013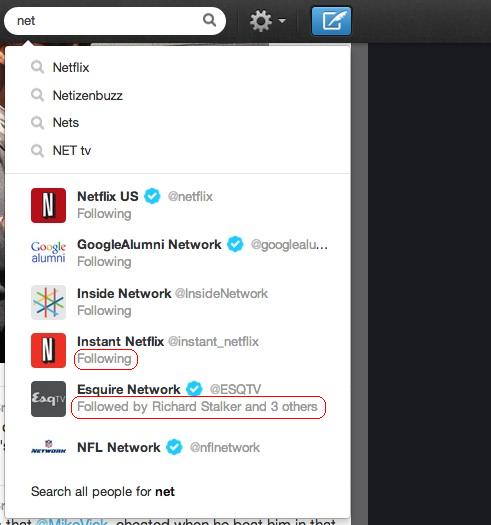 This month Twitter and Facebook kicked off two major search initiatives that show they are both ready and willing to join the era of multimedia personalized search.
Both the new Twitter and Facebook search experiences emphasize making new connections, and are deeply rooted in returning visual results based on social history and the activity of personal connections. That said, where multimedia mixed results make the new Twitter Web search feel almost like rich Google Universal search, Facebook's emphasis on location- or suggestion-based search phrases make Graph Search feel more discovery-oriented and reminiscent of the recently-upgraded Google Maps App experience.
Read more of August 2013 Ushers in Major Facebook and Twitter Search Upgrades.
---
August 1, 2013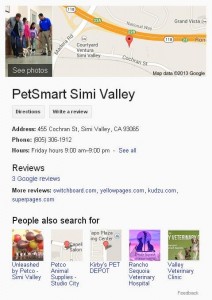 Resident SERP sleuth Chelsea Adams saw a hover-over Knowledge Graph on a local-pack result today. As these things go, we're not sure if this is truly a new user interface for Knowledge Graph or if it's just the first we're noticing it. I took a quick screen capture video of the experience as you can see above.
For the local-intent query "pet grooming" you'll see that when I hover over the 7-pack results, a Knowledge Graph-like result pops up. It's worth noting that the user can review one of these businesses right from this same SERP — just another way for Google to keep traffic on its site.
Watch the video: New Knowledge Graph Hover UI for Local Results?
---
June 12, 2013

Link building (err, link acquisition) kicks off the first session after the keynote on Day 2 of SMX Advanced 2013. The room is packed with people wanting insights and tactics to drive traffic and get citations without getting busted by algorithmic and manual link penalties.
Elisabeth Osmeloski of Search Engine Land moderated the panel and opened by noting that we all want to learn how to build links without worrying about Panda!
Read more of SMX Advanced 2013: Legit Link Acquisition.
---
April 16, 2013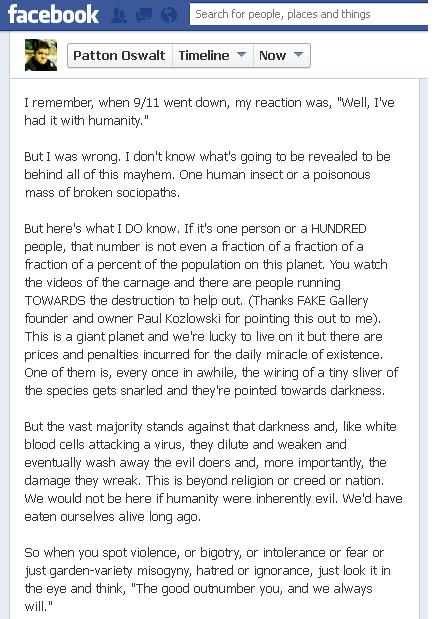 Yesterday's terrorist attack in Boston occurred at 2:56 p.m., with back-to-back explosions as runners finished the Boston Marathon. Immediately, people took to Twitter, Facebook and Instagram to share news, pictures, thoughts and prayers. By 4 p.m., there were 38,000 tweets containing "Boston." By 6 p.m., that figure rose to 62,468, and by 7 p.m., the total number of tweets regarding Boston was at 96,923. As of 5 p.m. today, there have been 411,636 tweets about Boston.
In the immediate aftermath of what ABC News called "the first terrorist attacks of the social media generation," social media proved its worth as a source of information.
Many people were without cellphones, and those that did have them struggled to get service as heavy usage flooded the cellular networks. Here, Facebook and Twitter were valuable resources as runners and spectators on the scene were able to tweet their locations to the people they were trying to locate or to alert friends and family afar that of their status.
---