Industry News Archives - Page 2 of 17 - Bruce Clay Blog
March 29, 2013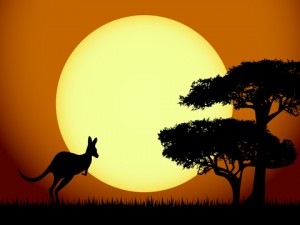 G'day, mates! Did you know Bruce Clay Australia is returning to SMX Sydney (April 3-4) as an exhibitor and a sponsor for the fourth year in a row? Crikey!
Directors of Bruce Clay Australia Jeremy Bolt and Kate Gamble will be featured speakers at next week's two-day conference.
In June, it's time for SMX Advanced in Seattle. Bruce Clay and team will be there to liveblog and present SEO Training.
Read Bruce Clay, Inc. Will Be At SMX Sydney & SMX Advanced for more details about these SMX conferences, a drawing for a free seat in SEO training and a discount code on the cost of registration.
---
March 1, 2013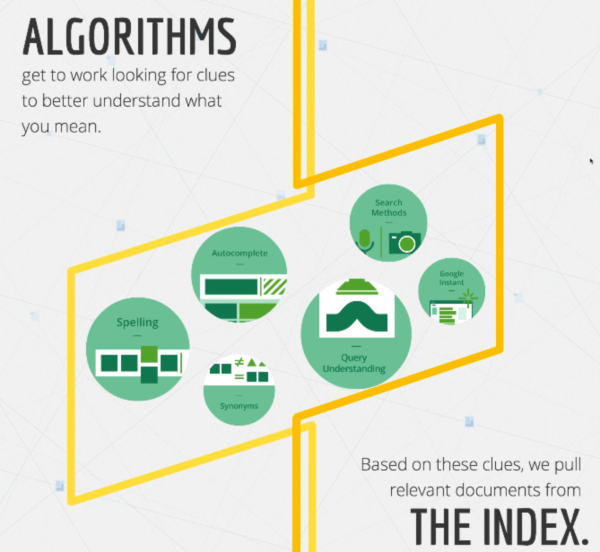 It's Friday and there are three weekend-worthy stories to share with my fellow search nerds. In other words: hey SEOs, entertainment ahead!
How Search Works
Google revealed a behind-the-screen look into How Search Works with an interactive infographic. It covers how the search engine crawls and indexes the Web as well as how its algorithms and ranking signals decide what to show in SERPs. Most notable for SEOs, however, is probably the portion on Google's war on spam. For the first time we see near-real-time spam being removed from search results and graphs that indicate the spam team's manual actions against site's flagged for spam.
Read more of This Week at Google: Shaking Up Search.
---
January 10, 2013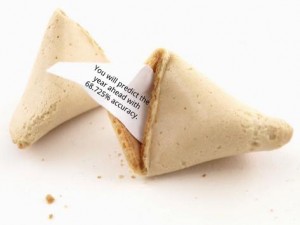 Calling all online marketers! We need your input to get a good picture of what happened in the Internet marketing industry last year. We're hoping you have a minute to grade Bruce's predictions from last year.
Every year Bruce reads trends and past events to forecast the Internet marketing industry in the year ahead. Predicting major happenings in the search marketing industry for the year to come is a fun tradition we do every year.
But now it's time to get critical and see how accurate he was. Will you score Bruce? Did you see these predictions play out, or were they in the ballpark or total misses?
We'll be publishing Bruce's final scorecard for his 2012 predictions in the SEO Newsletter next week and can use all the graders we can get. We'd be grateful if you could share this survey with your networks, too.
Read more of How'd He Do? Score Bruce's Predictions for SEO and Internet Marketing in 2012.
---
December 10, 2012
Let's take look at some recent headlines focused on the inner workings of the mind, and the need for proper analysis of data. There are some interesting things happening at the intersection of marketing and psychology.
Congress voted to extract the word "lunatic" from federal law books last week.
In the new Diagnostic Manual of Mental Disorders (DSM-V) Asberger Syndrome is being replaced by Autism Spectrum Disorder.
Sensitivities run high, especially around heavily charged words. What words are you using, marketer?
Read more of Bad Science vs. Words that Work: Holiday News for Marketers.
---
November 20, 2012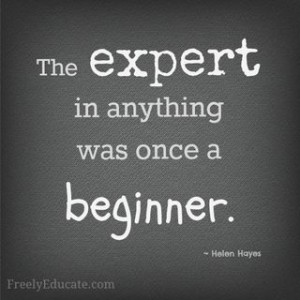 He's Just Not That Into You
Men Are from Mars, Women Are from Venus
Getting the Love You Want
…If you've turned to these or any other self-help relationship books over the years, you know the power of communication. You understand the value of looking at a relationship from the other side. And you know that relationships develop based on what both sides put in and take out.
The relationship between a business and their SEO agency is no different.
This month's SEO Newsletter is a resource for SEO agency-client relationship building. Like all relationships, this one requires communication, understanding and a willingness to collaborate. Here are the CliffsNotes for this month's newsletter. Read more.
---
October 26, 2012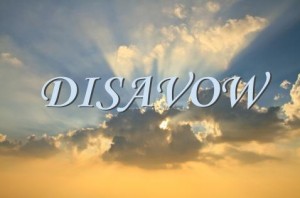 And Google said: "Let there be links."
And the SEM world saw the links and the links were good.
But then, the SEOs partook of the knowledge and understood how to game the system. And they built up a great and terrible web of links through the power of dark forces.
And Google said I will strike them all down with a flood of penalties. Yet I will spare those who are willing to do good and give them a tool to help rebuild and start fresh. The tool will be called Disavow.
Where the story goes from here is up to you and me.
Can the SEO world resist the temptation to turn this tool into the next force for undue manipulation?
Read more of Disavow: Getting Out of the Mess We Made & Advice for Starting Fresh
---
October 17, 2012
SEO Newsletter: The Growth Edition is hot off the presses. Another title we toyed with is "The How to Make A Site Better Edition." The articles contained within address website management at all stages of planning, building and maintenance. If you're launching, redesigning or rethinking a site, we point to areas where our experience suggests your site can improve.
Read more of SEO Newsletter: The Growth Edition, Available Now
---
September 6, 2012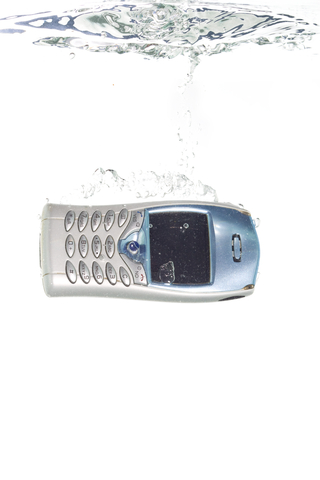 I'm enlisting your help! (Times like these it's awesome to have a megaphone as loud as this blog.) I need new phone recommendations. What are your must-have requirements of a phone? What do you love about your phone? Does your phone have any shortcomings? What do you use your phone for? Please answer these questions in the survey below!
Click through to read about how I sent my phone flying, learn about the next generation of smartphones about to hit the market, and weigh in on your mobile device preferences in a quick survey.
---
August 24, 2012
Let me ask, do the following at all match your own goals for your professional growth? Because this is what we believe the SEO Newsletter helps readers do.
1. Stay aware of changes by search engines and social platforms that affect a business's web presence.
2. Understand the marketing strategies of industry leaders and how you can use the best strategies and practices in your work.
3. Be a well-informed member of the technology industry and marketing community subset. (Not only for your own benefit but for stimulating convos with colleagues and peers!)
4. Always be learning. Always be improving. Always be efficient.
In this month's articles and news reports, the SEO Newsletter delivers the above, point for point.
Read more of Know It All? Want To? SEO Newsletter: The Data Edition.
---
August 16, 2012
Social media and mobile are prompting email marketers to re-examine the effectiveness of their current programs. With new social networks, mobile devices, and mobile apps constantly entering the digital arena, it's easy to feel confused or overwhelmed. This session will provide an opportunity to pause, think, and take action on the intersection of email, social, and mobile.
Read more of The New Inbox: The Intersection of Email, Mobile and Social Marketing.
---