Internet Marketing Optimization Archives - Page 2 of 130 - Bruce Clay Blog
July 15, 2014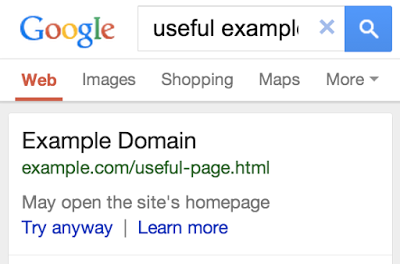 With mobile Internet usage at an all-time high, Google has been cracking down on websites with poor mobile experience. Mobile web design and user experience must be addressed as part of any effective online strategy.
The way a site handles traffic from mobile devices can directly effect that business's presence in search results. Just this month, Google announced it was adding a disclaimer beneath mobile search results that redirect smartphone users from the page they click on in the SERP to that site's home page. From Google's perspective, this disclaimer improves its mobile experience; meanwhile webmasters should be concerned if their mobile websites are ill-equipped to handle the growing number of mobile queries. The pressure is on for websites to provide a user-friendly mobile experience as the number of mobile queries surpassed desktop queries this year.
Read more of 8 Common Mobile Website Pitfalls to Avoid for SEO.
---
July 11, 2014

A few changes to the Bing Ads user interface are rolling out and we got a walk through of them earlier this week. If you're managing paid search campaigns on the Yahoo Bing network, expect to see these tweaks to your UI in the coming weeks.
Exclude 0-Click Terms in Search Terms Report
Bid Estimation Workflow Enhancements
New Delivery Statuses
Read 3 Enhancements to Bing Ads Manager Rolling Out Now
---
July 1, 2014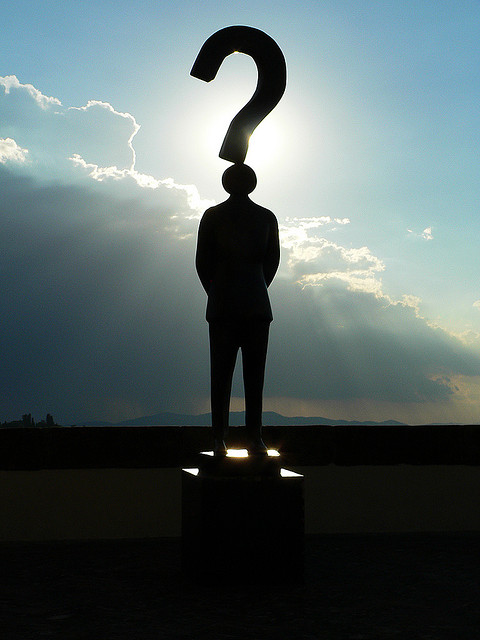 Shopping for the right PPC management agency can be just as tough as managing PPC campaigns themselves. In an industry that is becoming increasingly flooded by PPC "agencies," how do you find the right one for you? I'm the SEM manager at Bruce Clay, Inc., and over the years I've worked with dozens of companies, many with horror stories of prior experiences with sub-par PPC agencies. They've shared tales of wasted spend due to poor quality keywords, poor campaign setup, failure to track to conversions and more — choosing an unqualified PPC agency is a costly mistake.
The awesome thing is you can save a lot of time, headache and money by thoroughly vetting PPC agencies. Read on to discover the questions you should be asking in order to find the right PPC agency. Read more of 15 Questions to Ask When Hiring a PPC Agency.
---
June 30, 2014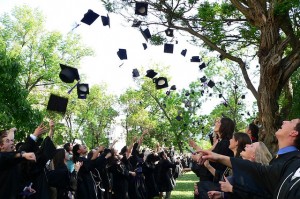 Last week, Bruce Clay, Inc. hosted #SEOchat on Twitter and the topic of discussion was SEO Education. Seasoned Internet marketers candidly revealed how they went about learning SEO, sharing tales of internships, books, training courses, conferences and more.
Having begun in the mid-'90s, SEO is still a relatively new industry — the education paths Internet marketers have taken is widely varied. Read on to discover how several SEO managers, senior SEOs and content marketers learned SEO. Read more of Internet Marketers Reflect on Their Experiences Learning SEO.
---
June 25, 2014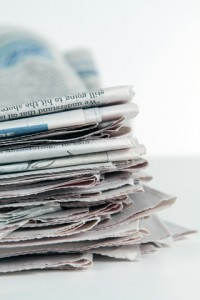 In recent years, search engines have devalued links coming from press releases — and while Internet marketers were less than thrilled over the loss of direct SEO benefits, press releases still matter — a lot. Press releases have strong branding value, especially if a journalist turns your press release into an article that will reach the masses and live online.
Engaging press releases benefit all parties involved — journalists and editors get clued in on story leads, and brands and businesses are able to get highly valuable media coverage. How valuable is media coverage? According to Starch Research, news articles have "three times more credibility and six times more readership than paid advertising." For more than a century, press releases have served as a direct line to media professionals and the starting point of many articles.
Read more of Why Press Releases Still Matter to SEOs … and How to Write a Press Release that Entices Media.
---
June 23, 2014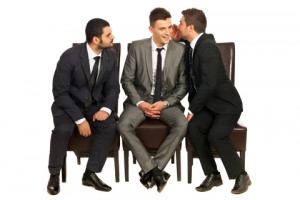 Ever wondered what it's like to work with Bruce Clay, Inc.? We offer Internet marketing services including SEO, PPC, content marketing, web design, and social media marketing. Chances are you've read our blog, seen Bruce Clay at conferences or attended one of the SEOToolSet Training sessions … and now you're thinking of hiring BCI.
Contracting an SEO firm is a major commitment — and even with an award-winning Internet marketing firm that's been around since 1996, hearing what actual clients say about their experience with BCI is invaluable.
SourcingLine, an independent research firm based in Washington, D.C., recently interviewed four BCI clients as it prepared to release a series of reports ranking digital marketing agencies in major cities (SourcingLine currently ranks BCI as the No. 1 digital marketing agency in Los Angeles and the country).
Read what the following clients had to say in completely independent interviews regarding their experience working with BCI:
The Golf Warehouse
Soundproof Cow
Sylvan Learning
Netpicks
Read more of Discover What REAL Clients Have to Say About Bruce Clay, Inc.
---
June 12, 2014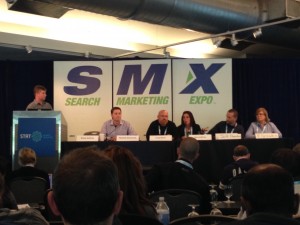 It's the last session of the conference – this marathon is almost over for my tired fingers. They've saved one of the best for last – it's time for Ask the SEOs. Lining up the speaker table are SEO powerhouses Greg Boser, Rae Hoffman, Jeff Preston, Marshall Simmonds, and Ellen White fielding questions from Search Engine Land Editor Danny Sullivan.
The session starts off with White sharing her story of a recent win and continues on with discussions revolving around internal linking, PR sculpting, getting out of a Penguin penality, SEO tests, responsive design, Panda 4.0 and much more.
Read more of SMX Liveblog: Ask the SEOs
---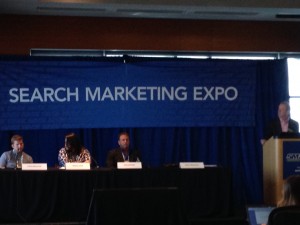 In this SMX session, Chris Bennett, David Roth and Purna Virji will talk about how to how to get the most out of your content strategy. This particular topic is something I've recently been working on with my own clients so I can't wait to hear what tips these speakers will offer.
Chris starts us off with. Chris wants to talk about getting mileage out of your content so you can stop working so hard. Stop spreading yourself too thin and stop wearing too many hats. Stop with the checklist marketing mentality.
You can stop this madness by repurposing your content in different areas for different uses. Take a piece of content (video, infographic, image etc.) and "get your MacGyver on!"
Read more of SMX Liveblog: Executing A Flawless Content Marketing Strategy
---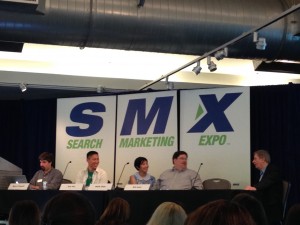 It's still a little early for some and the peeps here seem to be a little slow moving this morning, but I've downed my cup of coffee and I'm ready to dive into technical issues with this morning's speakers: Maile Ohye, Eric Wu and Bill Hunt. I love tackling technical problems on client sites and the bigger the site the bigger the problems usually. Hopefully these experts will have a few good nuggets of information for us.
Maile Ohye starts the session with a discussion on JavaScript execution.
"We recommend making sure Googlebot can access any embedded resource that meaningfully contributes to your site's visible content or it's layout," Ohye said.
On May 23, Google announced they are doing more JavaScript exe. They've been fine tuning and were finally able to release. Shortly after they launched Fetch as Google that now shows 200 kb of a page, view text content, fix blocked resources at the rate of 500 fetches per week. You are able to select different crawlers including mobile. Use this to check and make sure Google is able to fetch all the important pieces of your site.
Read more of SMX Liveblog: Advanced Technical SEO Issues.
---
In this well-anticipated session at SMX, Search Engine Land Editor Danny Sullivan sits down with Google's Head of Webspam Matt Cutts to answer some of every Internet marketers most pressing questions. The session starts off with a discussion revolving around recent announcements and upcoming algorithm updates, which include changes to the Payday loan update as soon as this week, and a roll out of improvements to Google Webmaster Tools where Cutts suggests marketers keep their eye on.
Read more of SMX Liveblog: You & A with Matt Cutts


---