Bruce Clay Blog : 2/77 : Internet Marketing Optimization
January 21, 2013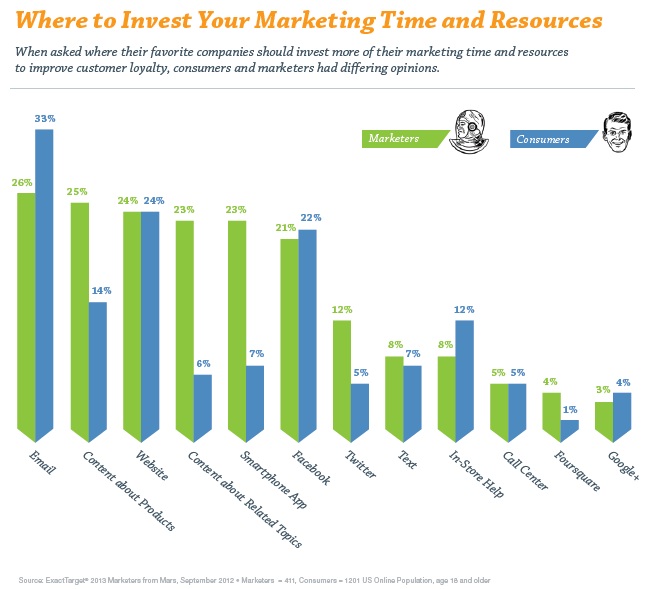 Any good decision-maker knows that it's not what he or she likes when it comes to making sound business decisions. Sure, we know what's in our gut, and we should trust that voice, but decisions are to be made with trusted data, too — whether it's counsel, research or something else. Businesses and their marketing [...]
---
January 15, 2013

Monopoly is doing something crazy. The iconic tokens are up for public vote through February 5 and the classic piece with the fewest votes will be replaced by the shiny new one with the most votes.
Monopoly is the most popular board game in the world. If even this market leader is comfortable shaking up its product for the sake of promotion and an infusion of community energy, it makes sense to ask yourself:
What is the core of my brand and what part of my product or service can and should be in a continual state of iteration?
Read more of Strip Down to Strengthen Your Brand: Indentifying the Inessential.
---
January 10, 2013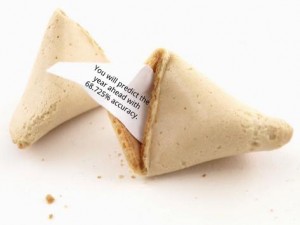 Calling all online marketers! We need your input to get a good picture of what happened in the Internet marketing industry last year. We're hoping you have a minute to grade Bruce's predictions from last year.
Every year Bruce reads trends and past events to forecast the Internet marketing industry in the year ahead. Predicting major happenings in the search marketing industry for the year to come is a fun tradition we do every year.
But now it's time to get critical and see how accurate he was. Will you score Bruce? Did you see these predictions play out, or were they in the ballpark or total misses?
We'll be publishing Bruce's final scorecard for his 2012 predictions in the SEO Newsletter next week and can use all the graders we can get. We'd be grateful if you could share this survey with your networks, too.
Read more of How'd He Do? Score Bruce's Predictions for SEO and Internet Marketing in 2012.
---
January 9, 2013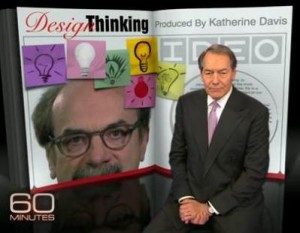 Jess addressed an issue yesterday that all businesses face at one point or another: getting into your customer/user's shoes to make sure what you give them is what they need.
She's talks about a blog or website content specifically, but the challenge of empathizing with those using your product or service has a broad reach. It reminded me of a segment I saw last weekend on 60 Minutes, the weekly TV news magazine.
I think every product manager, small business owner, and marketer will enjoy this interview with David Kelley. He's a designer who's teaching "design thinking" at Stanford and was the inventor of the first computer mouse (technical revolution) as well as the stand-up tube of toothpaste (everyday useful).
Read more of Your Brand, Your Audience and "Design Thinking".
---
January 3, 2013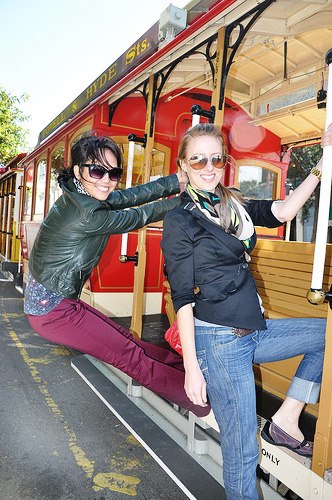 Happy New Year! I've been told one way to hold yourself accountable to your goals is to post them publicly – but what's even better is when you have a support system to help you get there. So Virginia and I were chatting this morning and we're ready to share with you some professional marketing resolutions and goals for 2013 — and maybe you can help us out.
Aside from doing more traveling together to our favorite conferences (see left), we both have hopes of growing our skill sets, refining processes and continuing to develop professionally.
We hope you'll weigh in with your goals, too, and then let's do our best to collaborate! Who knows, maybe we can help one another accomplish our professional resolutions for 2013. What do you say?
---
December 17, 2012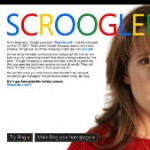 A couple weeks ago, Bing began running their "Scroogled" campaign in "an attempt to tell people not to get screwed over by Google this holiday shopping season". Or in reality, a new way to draw attention to themselves by calling out their largest competitor.
While I'm not going to get into the merits of spending thousands of dollars on a hypocritical ad campaign, I will say this isn't the first time we've seen a company do this and it certainly won't be the last. So why not look at the positive side? Results!
When it comes to bad-mouthing competitors, one of the biggest benefits is the boost to your company's SEO efforts through links & SERP real estate.
Read more of Scroogled: The SEO Benefits of Bad-Mouthing a Competitor.
---
December 13, 2012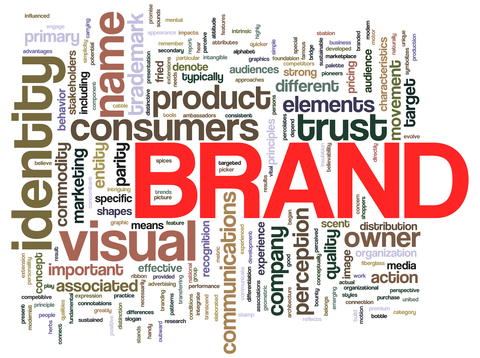 Businesses sometimes happen before brands do. Business owners are busy serving customers and doing everything that comes with running a business that sometimes, they don't have time to stop and think about, what is my brand?
You brand is the identity of your company and what your customers and community can expect from the way you interact with them and the service/products you provide. A business is an operation, a brand is a more intangible aspect of this.
But how do you figure out what your brand is? And how do you let people know about it?
It all starts with research. Here, we take more traditional marketing tactics and transition them to the Web marketing space. In this post, I'll share with you ways you can use research to discover what your brand is and how to communicate that through content, visuals and interactions with the community.
Read more of What's My Brand Identity and How Do I Communicate It? .
---
December 12, 2012
I've got half a bottle of cinnamon whiskey in the freezer and an empty carton of eggnog in the trash that says I'm due for an after-holiday detox.
The holidays and the beginning of a new year collide in a chemical reaction unlike the rest of the year. On the one hand you've got a guilt-free pass to give into your indulgences. Then, that passion does a 180 toward a fresh start and promises for a clean-running, new-and-improved self. The trick to a successful transition is a good detox.
Same goes for your website when confronted by a new year after the holiday season has passed. So, here's the detox program – a seven-step cleanse for your site's fresh start.
Read more of 7 Step Website Detox for After the Holidays.
---
December 10, 2012
Let's take look at some recent headlines focused on the inner workings of the mind, and the need for proper analysis of data. There are some interesting things happening at the intersection of marketing and psychology.
Congress voted to extract the word "lunatic" from federal law books last week.
In the new Diagnostic Manual of Mental Disorders (DSM-V) Asberger Syndrome is being replaced by Autism Spectrum Disorder.
Sensitivities run high, especially around heavily charged words. What words are you using, marketer?
Read more of Bad Science vs. Words that Work: Holiday News for Marketers.
---
December 5, 2012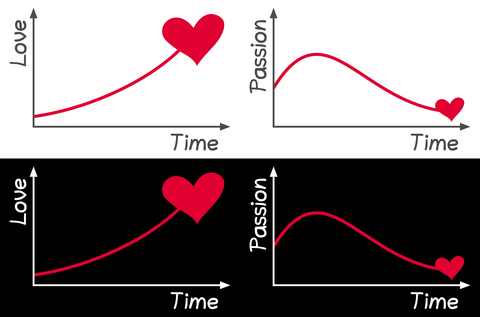 Five years ago I graduated from Notre Dame and started my first "real" job. About four years ago, it was clear to me that the corporate world was not everything I'd dreamed it would be. I simply was not cut out for cubicle life.
Since I started off as a bootstrapper myself, I learned a lot about video marketing from trial and error. Today, I'm going to share my lessons of video marketing, community and tips on how to make great videos for marketing when you don't have a giant budget.
Read more of YouTube <3 Calculus.
---