Internet Marketing Optimization Archives - Page 2 of 136 - Bruce Clay, Inc. Blog
November 25, 2015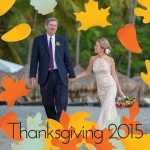 From family to friends, travel to great jobs, babies to weddings, there's a lot to be grateful for this year. Tomorrow is Thanksgiving, and in honor of the holiday, some of us on the Bruce Clay, Inc. team shared what we're especially thankful for.
We are also particularly thankful for the new additions to our team: Duane Forrester, VP of Organic Search Operations, and David Szetela, VP of Search Marketing Operations. Bruce Clay said it best when he said: "I am thankful that the company was able to add key leaders to our roster. Along with myself and the BCI team, we form a powerful force in the SEO and PPC space."
Click through to read what Bruce and folks on our team are thankful for.
---
November 17, 2015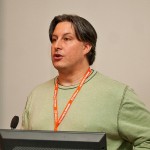 Where does the former lead SEO at Microsoft/MSN and leader in the development of Bing Webmaster Tools go after an eight-year tenure at Microsoft? If the corporate world is a freeway, Duane Forrester heads for the exit, takes the road less traveled, and joins Bruce Clay, Inc. in a newly created position as Vice President, Organic Search Operations.
Bruce Clay, Inc. added Duane Forrester to the team in order to provide businesses with an exclusive advantage in search engine optimization methodology and digital marketing strategy. Forrester was awarded Search Personality of the Year at the 2014 U.S. Search Awards.
"Everyone knows that Duane could have gone to work for any company he wanted," said Bruce Clay, president of Bruce Clay, Inc. "It is an honor that he chose to work here."
Get the story behind why Forrester chose BCI over any other agency: Former Bing Sr. Product Manager and Search Expert Duane Forrester Joins Bruce Clay, Inc. as VP of Organic Search Operations.
---
November 3, 2015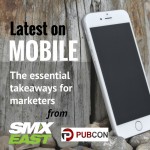 It's becoming clear that mobile friendliness is more than a responsive website that gets a passing grade on the Mobile-Friendly Test.
The concept of mobile friendliness covers increasingly advanced digital media territory:
Mobile apps: Do you have a mobile app? Is it indexable by Google?
Mobile conversions and personas: Is mobile traffic failing to convert? That's to be expected if mobile personas, mobile-specific conversions and calls to action haven't been identified.
Mobile advertising: Are you utilizing mobile search PPC features like call extensions and call-only campaigns?
At the two biggest search-industry conferences this fall, SMX East in New York and Pubcon Las Vegas, search engine reps and renowned speakers covered the full range of Digital marketing topics, especially mobile issues — everything from Google's mobile-focused features to app indexing to mobile ads. We published 46 sessions and keynotes from these conferences on the BCI blog. Here we distill the most important news and advice related to mobile.
---
October 14, 2015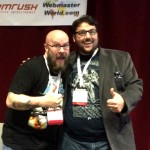 The automotive industry is incredibly competitive when it comes to search engine marketing. To rise to the competition requires in-depth local SEO knowledge and PPC know-how. This session offers strategies for local search marketing, both paid and organic, that all marketers can use. Our speakers are Ira Kates, who will speak to paid search, and Greg Gifford, who addresses organic SEO.
Read the liveblog from Pubcon.
---
October 9, 2015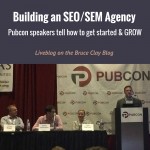 What makes a great SEO or SEM agency? This question applies to companies looking to hire an agency, since they need to make sure they're working with an agency team that can not only write a good RFP but also drive their KPIs. However, in this Pubcon Las Vegas session the speakers come at it from the agency's point of view: How can you plan, start, hire, train and grow a successful agency team that can produce as well as sell?
Read the full liveblog with slides.
---
October 8, 2015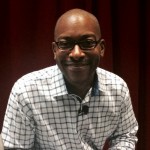 Not sure about going into paid search? The question is not whether or not to go into paid, says Pubcon Las Vegas keynote speaker Wil Reynolds. Instead, it is: What are you building that is worth paying for people to see? In this eye-opening session, Reynolds talks about why predicting the ROI of organic search rankings is "impossible" today and why it's vital for brands to be creating "content that's worth paying for."
Read the liveblog of The High Cost of Free Traffic.
---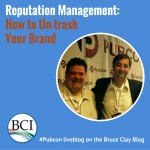 What happens in Vegas may stay in Vegas, but what happens online spills into the real world and affects brands and businesses in a major way. Live from Pubcon Las Vegas 2015, Simon Heseltine, senior director of audience development at AOL, and Tony Wright, CEO and founder of WrightIMC, are giving an example-packed presentation titled "Reputation Management: How to Un-trash Your Brand" on the ins and outs of online reputation management.
Heseltine is up first, and he's going to share the way people and brands fail at online reputation management, before he turns it over to Wright — who will share how to combat the fails.
Read the full liveblog.
---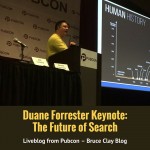 Bing's face of search, Duane Forrester, is going to deliver a lively keynote at Pubcon Las Vegas 2015. Titled "The Future of Search May Not Be What You Expect," his stat-packed talk will cover many topics, including:
• Millennials (the group everyone is trying to market to)
• Mobile and wearables
• Agents
• The future of search
Let's dive in! Read the full keynote liveblog.
---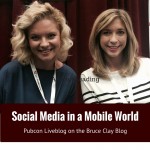 Two social media managers share their strategy when it comes to social for mobile specifically, in this Pubcon Las Vegas session aptly titled "Social Media in a Mobile World."
Read the entire liveblog.
---
October 7, 2015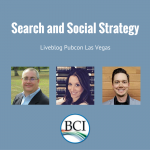 How much time should you spend creating and promoting content? What's the relationship between search and social? Get practical and effective content tips from the experts in this Pubcon Las Vegas session on search and social content strategy. Jordan Kasteler, our very own Mindy Weinstein, and Bill Hartzer all share their unique tactics on how to improve content that shines for both SEO and social campaigns.
Find out the answers in our liveblog of Search and Social Content Strategy.
---