Digital Marketing Optimization Archives - Page 3 of 135 - Bruce Clay, Inc. Blog
October 14, 2015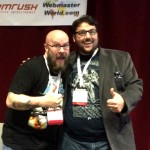 The automotive industry is incredibly competitive when it comes to search engine marketing. To rise to the competition requires in-depth local SEO knowledge and PPC know-how. This session offers strategies for local search marketing, both paid and organic, that all marketers can use. Our speakers are Ira Kates, who will speak to paid search, and Greg Gifford, who addresses organic SEO.
Read the liveblog from Pubcon.
---
October 9, 2015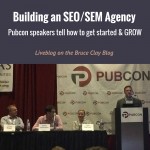 What makes a great SEO or SEM agency? This question applies to companies looking to hire an agency, since they need to make sure they're working with an agency team that can not only write a good RFP but also drive their KPIs. However, in this Pubcon Las Vegas session the speakers come at it from the agency's point of view: How can you plan, start, hire, train and grow a successful agency team that can produce as well as sell?
Read the full liveblog with slides.
---
October 8, 2015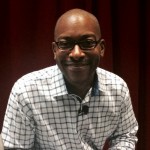 Not sure about going into paid search? The question is not whether or not to go into paid, says Pubcon Las Vegas keynote speaker Wil Reynolds. Instead, it is: What are you building that is worth paying for people to see? In this eye-opening session, Reynolds talks about why predicting the ROI of organic search rankings is "impossible" today and why it's vital for brands to be creating "content that's worth paying for."
Read the liveblog of The High Cost of Free Traffic.
---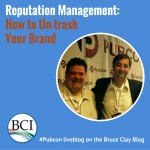 What happens in Vegas may stay in Vegas, but what happens online spills into the real world and affects brands and businesses in a major way. Live from Pubcon Las Vegas 2015, Simon Heseltine, senior director of audience development at AOL, and Tony Wright, CEO and founder of WrightIMC, are giving an example-packed presentation titled "Reputation Management: How to Un-trash Your Brand" on the ins and outs of online reputation management.
Heseltine is up first, and he's going to share the way people and brands fail at online reputation management, before he turns it over to Wright — who will share how to combat the fails.
Read the full liveblog.
---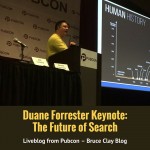 Bing's face of search, Duane Forrester, is going to deliver a lively keynote at Pubcon Las Vegas 2015. Titled "The Future of Search May Not Be What You Expect," his stat-packed talk will cover many topics, including:
• Millennials (the group everyone is trying to market to)
• Mobile and wearables
• Agents
• The future of search
Let's dive in! Read the full keynote liveblog.
---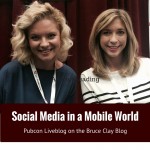 Two social media managers share their strategy when it comes to social for mobile specifically, in this Pubcon Las Vegas session aptly titled "Social Media in a Mobile World."
Read the entire liveblog.
---
October 7, 2015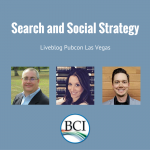 How much time should you spend creating and promoting content? What's the relationship between search and social? Get practical and effective content tips from the experts in this Pubcon Las Vegas session on search and social content strategy. Jordan Kasteler, our very own Mindy Weinstein, and Bill Hartzer all share their unique tactics on how to improve content that shines for both SEO and social campaigns.
Find out the answers in our liveblog of Search and Social Content Strategy.
---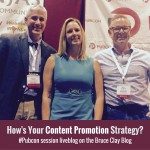 Influencer marketing and social ads are the hot topics up for discussion in the "Content Promotion Strategy: Including Pay-to-Play" at Pubcon Las Vegas. Speakers Will Scott, Phillip Thune and Casie Gillette are going to walk through their best strategies for:
Native advertising
Influencer marketing
Content creation, planning and promotion
Read the full liveblog.
---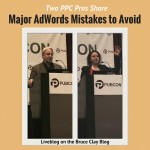 Our own David Szetela takes the stage along with Mona Elesseily to share insights on mistakes that search engine advertisers commonly make. This Pubcon Las Vegas session targeting the paid search crowd is titled "The Top Major AdWords Mistakes and How to Prevent Them." Take in these veteran PPC pros' advice and you may avoid the PPC mistakes that even the most savvy search marketers sometimes make!
Read the full liveblog.
---
October 6, 2015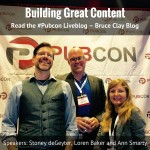 Content – it's a chief component in everyone's digital marketing strategy. More than just tips, this morning's Pubcon Las Vegas session on "Building Great Content" includes a case study on American Eagle Outfitters that highlights just how critical strategic content marketing really is.
Read the in-depth liveblog coverage of this session featuring Loren Baker, Ann Smarty and Stoney deGeyter.
---