Internet Marketing Optimization Archives - Page 3 of 133 - Bruce Clay, Inc. Blog
February 11, 2015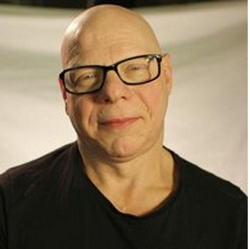 If you keep tabs on the Internet marketing industry's thought leaders, you've heard of aimClear president Marty Weintraub. Weintraub has written two books, publishes a widely successful blog and was named the 2013 Search Personality of the Year. He's speaking at Search Marketing Expo (SMX) next month in "Keywords are Dead — Long Live Concepts, Entities and Audiences!" on March 3.
In this exclusive interview, Weintraub candidly discusses:
The death of keywords and the new means of targeting
The biggest marketing mistake that can be avoided in 2015
The origins of his company and its effect on his company's culture
Advice for starting a blog and being perceived as a thought leader
---
February 9, 2015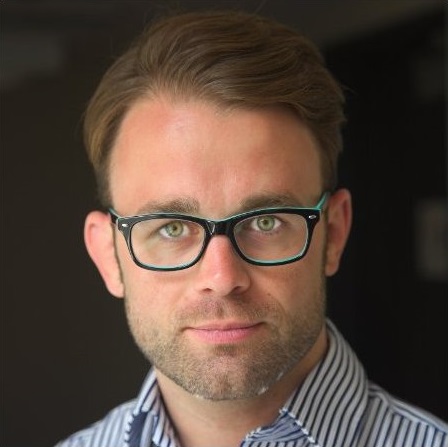 Luke Summerfield is on a mission to help others achieve their peak level of performance. It's what he does every day at HubSpot as the partner services manager.
"I'm inspired to help others unlock what they are fully capable of and see the impact that makes on their mindset and life," Summerfield explained.
For brands and businesses, unlocking potential in the digital realm means healthy conversion rates, which is one of Summerfield's specialties. He will take the SMX West stage next month to share his strategy and insights in "Conversion Rate Rock Stars."
In a preview of what's to come in his March 2 session, he joins us on the blog today for an exclusive interview. Read the interview and find out what Summerfield has to say about:
Performance coaching
Driving human behavior
Having a growth mindset
Brands that are winning marketing
And more!




---

February 2, 2015

The Search Marketing Expo (SMX) West Speaker Series continues with Mindy Weinstein — Bruce Clay, Inc.'s own director of training. Alongside Bruce Clay, Weinstein leads the acclaimed SEOToolSet® Training and speaks on the latest digital marketing trends at major industry conferences, including SMX, Pubcon and others.

Audiences are in for a treat when she takes the SMX West stage on March 2 for "Keyword Research for Better Content & Audience Engagement." Her presentation, entitled "Becoming a Mind Reader First," will focus on the steps digital marketers should take — before wielding their favorite keyword research tools. Weinstein will discuss how to use customer and prospect data to begin a keyword list.

Jump into Weinstein's interview and discover her thoughts on what's missing from keyword research, plus the most common SEO questions she encounters, her top tips for creating content, insight into SEO tools, her thoughts on social media and more. .





---

January 16, 2015

You may have some SEO goals in your 2015 queue, whether it's getting your site's mobile experience tight and right or finding the time to bring a local presence to life on Google My Business. If you're a driven, self-led learner and are hungry for some SEO insights to power up your 2015 digital marketing agenda, we've got a buffet for you.

Last year, BCI bloggers covered 69 keynotes, sessions and mini-sessions from digital marketing conferences SMX West and SMX East, Pubcon New Orleans and Pubcon Las Vegas. Attending a conference can be pricey but the takeaways gleaned can be priceless as far as improving your ability to do your job better. Consider this post the shortcut track of the best sessions and speakers from these events. It's your CliffsNotes of the best of Search Conferences 2014.

Jump into the Virtual Internet Marketing Conference of 2014.





---

January 9, 2015

Yesterday, Bruce Clay, Inc. hosted the first #SEOchat of 2015 and the topic inspired hot conversation. "Drive Social, Spike Traffic" honed in on the impact of social media on SEO initiatives. Guests, including some well-recognized and respected digital marketers like Andy Crestodina and Lisa Buyer, talked about their 2015 social strategy as it relates to SEO. Read on to find out what they had to say about social media in 2015, traffic-driving tools, the value of social media links, content discovery via social, determining social ROI and much more.





---

December 23, 2014

All year long we're all about SEO, SEO, SEO — but this week it's more like "Ho! Ho! Ho!" as we celebrate the season! First and foremost, we want to wish a safe and happy holiday to all our readers, clients and friends in the industry. What a great year it's been! As is tradition, our team spent the final week of 2014 battling it out on the race track at MB2 Raceway, Secret Santa-ing and, of course, eating. The office itself is a winter wonderland. Read on to find out what we've been up to this week!





---

October 31, 2014

Happy Halloween from Bruce Clay, Inc.! It's that time of year again, and the Bruce Clay team is dressed to the nines, as per usual. Bruce Clay came dressed as an authentic German, complete with Lederhosen, and was flocked by a diverse cast of characters, including:

Jaws
a leprechaun
the Queen of Hearts
Minnie Mouse
Vanna White
an Ebola doctor
the Cheshire Cat
Queen Bee
Dwight Shrute from "The Office"
Tom Cruise from "Risky Business"
and many more!

See all the costumes and more in Happy Halloween! Bruce Clay, Inc. Is In the Spirit!.





---

October 29, 2014

On the Google Developers website, Google calls mobile optimization "a critical part of website management," and dedicates an entire in-depth section of the site to helping webmasters build smartphone-optimized websites.

And if Google calls it a "critical part of website management," it's safe to say it really matters.

Consider this checklist a mobile SEO "good to great" resource.

Read more of The All-In-One Mobile SEO & Design Checklist.





---

October 21, 2014

It's been a busy month, with Search Marketing Expo (SMX) East 2014 and Pubcon Las Vegas 2014 taking place back to back as September gave way to October. After liveblogging 36 key sessions throughout both conferences, two major themes emerged: 1) the importance of optimizing for mobile at every turn and 2) the importance of a mission that goes far above and beyond sales. Read on for six lessons, straight from Pubcon and SMX East, on these key themes:

Brand + Mission = Excellence
Think Bigger: Startups Save the World
Focus on Users with "Youtility"
Responsive Design isn't the Only Choice That Makes Sense
Click-to-Call Extensions Reap Major Rewards
75% of Users Access Pinterest on a Mobile Device: Optimize Accordingly

Read on for more of 6 Digital Marketing Lessons from SMX East & Pubcon."





---

October 20, 2014

Bruce Clay, Inc. sent livebloggers Virginia Nussey and Kristi Kellogg to Pubcon Las Vegas and Search Marketing Expo (SMX) East 2014 to report live on 36 key digital marketing sessions. Whether you're interested in SEO, SMM, PPC, mobile optimization or content marketing, you'll find coverage of the most important sessions coast to coast. Read on for an overview of each liveblog post and click through to read what piques your interest — or read them all.

Check out all the liveblogging action in 36 Coast-to-Coast Liveblog Posts Covering Pubcon Las Vegas & SMX East 2014 .





---