Paid Search/Online Ads Archives - Page 2 of 29 - Bruce Clay, Inc. Blog
March 1, 2016
From the SMX West agenda: "A search marketer's ultimate goal is to create a personalized ad for every searcher. While we aren't quite there yet Ad customizers, DSAs, and Dynamic Remarketing can automatically personalize ads based on website content, user behavior, time of day and many other criteria. In this session, we will examine tactics and tools to create personalized ads at scale."
Read our coverage of this session with moderator Brad Geddes and speakers Sahil Jain and John Lee.
---
February 19, 2016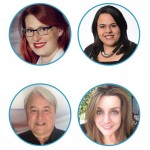 In advance of Search Marketing Expo (SMX), speakers and PPC experts Christi Olson and Purna Virji (both from Bing) talk with Bruce Clay, Inc.'s Kristi Kellogg and David Szetela! These paid search leaders take a deep dive PPC hot topics. Watch the video!
---
February 11, 2016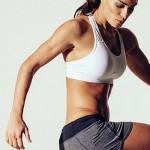 This guest post by Sana Ansari, GM at our friends 3Q Accelerate, outlines five strategies that are considered key best practices for smart search and social campaigns. These integrations bring your digital marketing to the big leagues. Be sure you're hitting all these bases with your paid search and social campaigns, or check with your ad team to make sure they are. (And yes, we offer SEM and paid social services, too!) Don't miss these opportunities for engaging customers throughout the funnel and driving them back to your site. Take it away, Sana!
SEM and paid social are both performance channels with particular strengths and weaknesses; SEM captures intent where Facebook doesn't, but Facebook can open awareness to a huge new audience that AdWords can't reach. Used intelligently together, however, these two channels combine for a powerhouse marketing campaign.
Read 5 Core Ways to Integrate Paid Search and Social
---
December 17, 2015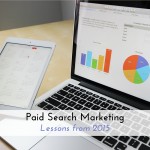 Search engine marketing grew up a lot in 2015. Advertisers began looking beyond Google desktop PPC ads to mobile ads across Google, Yahoo and Bing, as well as new sponsored post opportunities on many major social networks. New ad formats targeted the mobile user specifically, and verticals for automotive, hotel, insurance and other industries sprang up, each with its own specific ad types. Remarketing ads (which display to people who previously clicked on an ad or visited a web property but did not convert) became more prevalent; for instance, remarketing in Bing ads became possible for Search and Shopping campaigns.
Our livebloggers captured news and lots of in-depth information from top paid search experts throughout the year. Here we present the four most popular of those to bring search marketers up-to-speed on 2015 developments in pay per click.
Read more of Paid Search Marketing Lessons from 2015: Our PPC Virtual Conference Recap.
---
December 4, 2015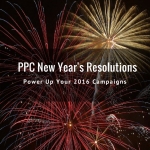 It's that time of year — the time to reevaluate your PPC campaigns in order to improve and strengthen your strategies. In the last quarter of 2015 alone, Yahoo, Bing, Google, Facebook, and Twitter debuted new extensions, features, and targeting abilities that have the potential to spruce up your campaigns well past the New Year. Resolve to read up on the latest advancements to outperform your competitors in 2016.
Read up on your PPC New Year's Resolutions.
---
October 7, 2015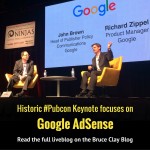 Good morning from Las Vegas! Brett Tabke, Pubcon's founder and this morning's moderator, says this is only the second time that AdSense has been chosen as a Pubcon keynote topic. This is an Ask Me Anything style format and these questions came up from different forums and places including WebmasterWorld forum. The topics in this quick Q&A range from how Google is trying to solve the problem with ad blockers to the just announced Accelerated Mobile Pages project and EU cookie issues.
Our distinguished Googlers, Product Manager Richard Zippel and Head of Publisher Policy Communications John Brown, introduce themselves …
Read the full liveblog.
---
October 1, 2015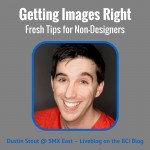 Full disclosure: I am pretty excited for this session, "Getting Images Right in Paid Search." The content team here at Bruce Clay, Inc. makes a lot of images for search and social, both for content marketing and ads. We test a lot of tools, sites and tactics when it comes to designing images. We're pretty good at what we do, but there's always room to learn more — especially from a first class designer like Dustin Stout, the CMO at Weal Media in Los Angeles. Stout does not disappoint.
"Let's put design talk into real world talk. This is for people who are not designers, but use visuals in their marketing," Stout says. Then he proceeds to teach us:
3 facts about modern visual advertising
What are the visual indicators of trust
How to achieve visual trust in your images
Many recommended sites for free photos, design tools and more
Read the full liveblog!
---
September 30, 2015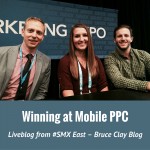 This SMX East session titled "Winning At Mobile PPC (Beyond mCommerce)" promises to take us beyond the "why you have to be on mobile" rhetoric, since that's now a given. Speakers Aaron Levy, Amy Bishop and John Busby will share from their experience (they're all senior-level ad managers) to help advertisers take advantage of mobile user behavior to drive ecommerce. They ask (and answer):
Why mobile doesn't convert like desktop.
Four types of mobile users and what they want.
How to adjust ad radius to increase activity.
What Google AdWords tools help you track conversions from phone calls or other.
Read the full liveblog.
---
Brad Bender, vice president of product management at Google Display Network, delivered a keynote at SMX East 2015. Google VIPs often use the SMX stage to share big announcements, and today was no exception!
Read the full liveblog to find out Google Display Network's announcements and how to use new programmatic advertising capabilities to reach your perfect audience.
---
June 18, 2015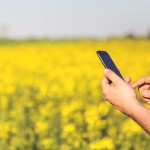 Traffic comes to a website through many avenues, and mobile's a major highway. As digital marketers and business owners, it's our job to ensure this road is the shortest, easiest route to our products or services; potential clients, current customers, and the search engines all expect this of us. If you haven't embraced mobile search engine marketing, don't worry. Use this guide to learn the most valuable ways you can optimize and advertise your mobile site for customers on the go. Read more.
---