Paid Search/Online Ads Archives - Page 3 of 29 - Bruce Clay, Inc. Blog
October 1, 2015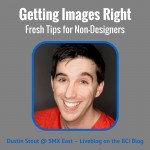 Full disclosure: I am pretty excited for this session, "Getting Images Right in Paid Search." The content team here at Bruce Clay, Inc. makes a lot of images for search and social, both for content marketing and ads. We test a lot of tools, sites and tactics when it comes to designing images. We're pretty good at what we do, but there's always room to learn more — especially from a first class designer like Dustin Stout, the CMO at Weal Media in Los Angeles. Stout does not disappoint.
"Let's put design talk into real world talk. This is for people who are not designers, but use visuals in their marketing," Stout says. Then he proceeds to teach us:
3 facts about modern visual advertising
What are the visual indicators of trust
How to achieve visual trust in your images
Many recommended sites for free photos, design tools and more
Read the full liveblog!
---
September 30, 2015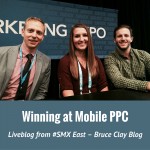 This SMX East session titled "Winning At Mobile PPC (Beyond mCommerce)" promises to take us beyond the "why you have to be on mobile" rhetoric, since that's now a given. Speakers Aaron Levy, Amy Bishop and John Busby will share from their experience (they're all senior-level ad managers) to help advertisers take advantage of mobile user behavior to drive ecommerce. They ask (and answer):
Why mobile doesn't convert like desktop.
Four types of mobile users and what they want.
How to adjust ad radius to increase activity.
What Google AdWords tools help you track conversions from phone calls or other.
Read the full liveblog.
---
Brad Bender, vice president of product management at Google Display Network, delivered a keynote at SMX East 2015. Google VIPs often use the SMX stage to share big announcements, and today was no exception!
Read the full liveblog to find out Google Display Network's announcements and how to use new programmatic advertising capabilities to reach your perfect audience.
---
June 18, 2015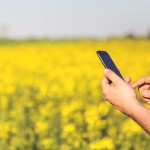 Traffic comes to a website through many avenues, and mobile's a major highway. As digital marketers and business owners, it's our job to ensure this road is the shortest, easiest route to our products or services; potential clients, current customers, and the search engines all expect this of us. If you haven't embraced mobile search engine marketing, don't worry. Use this guide to learn the most valuable ways you can optimize and advertise your mobile site for customers on the go. Read more.
---
June 3, 2015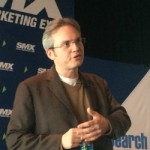 In this bite-sized liveblog, Kevin Ryan shares where he sees paid search headed as an industry. Ryan is the founder of MotivityMarketing, a columnist for Search Marketing Land and the author of "Taking Down Goliath: Digital Marketing Strategy for Beating Competitors with 100 Times Your Spending Power." (Try saying that title ten times fast!)
"Search is declining as a percentage of share – we're getting less data on search … Our dependence on keywords is a little ridiculous. We need to think about moving away from potentially misleading keywords," Ryan says.
Read the full liveblog of Paid Search: Focusing on Audiences & Categories Instead of Keywords.
---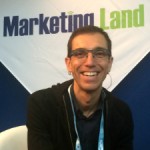 Jerry Dischler, who heads AdWords, is full of contagious energy as he gears up to talk about what's working and what's not in search ads and AdWords in this morning's keynote conversation. Whenever there's a Googler onstage, the crowd is packed and this session is no exception.
Everyone wants to know the latest news in paid search, and Dischler won't disappoint as he delves into topics near and dear to search marketers hearts, including:
How advertisers can capitalize on the opportunity of Micromoments
The future of text ads and buy buttons
Advances in attribution models
And how marketers are marrying online and in-store strategy
Facilitated by Search Engine Land Editor Danny Sullivan and Search Land Paid Search Correspondent Ginny Marvin, the keynote conversation transpired as follows. Read the liveblog coverage of a Keynote Conversation with Google AdWords VP Jerry Dischler.
---
June 2, 2015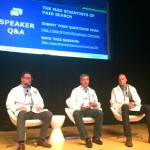 2015's "The Mad Scientists of Paid Search" panel features PPC pros at the top of their game: Soren Ryherd, Andrew Goodman and Andy Taylor. Learn why current tools aren't ideal for the multi-channel landscape, hear what influences a conversion, and get other deep thoughts for paid search professionals to think about.
Read the SMX Advanced 2015 liveblog coverage of Mad Scientists of Paid Search.
---
May 26, 2015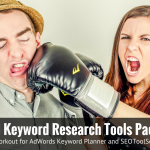 This post dives into two powerful keyword research tools: the Google AdWords Keyword Planner and the SEOToolSet Keyword Suggestions tool. SEMs have come to love these tools because they get to the heart of search terms that people may — or may not, as your research can show — be using to look for you and your competitors.
Both the AdWords Keyword Planner and SEOToolSet Keyword Suggestions tool are especially useful if you find yourself in any of the following scenarios:
• Researching keywords if you're starting from square one: If you're starting keyword selection with a mostly blank slate, get keyword suggestions based on seed keywords and info that helps you decide if it's a good keyword (i.e., competitiveness and popularity of search use).
• Vetting keywords by checking to see if they're actually used: If you want to vet a list of SEO or PPC keywords, check to see how much people actually use them to search with all sorts of filters and compare-views.
• Expanding your keyword list with new, relevant keywords: If you already have a list of SEO or PPC keywords, you may want to expand your list with opportunities you're not currently aren't aware of.
Start this lesson of AdWords 101: Keyword Research Tools.
---
May 11, 2015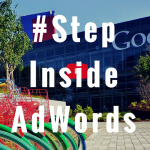 Google AdWords super charged the search advertising platform in three exciting new ways announced last week. For our SEM management clients, we wanted to share the new ad formats, automation tools and measurement capabilities we on the Bruce Clay, Inc. SEM team will be putting to work on your campaigns in the coming months.
• New mobile ad formats for shopping, hotels, autos, finance, with more verticals on the way
• New tools to track conversions that happen across multiple devices and advanced attribution models that give credit beyond the last click
• Automated solutions for bidding and dynamic ad serving
Read about the ways your business will benefit from these enhanced tools, reports and AdWords upgrades!
---
April 29, 2015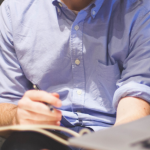 We at BCI take Quality Score very seriously. After all, it has a direct effect on your ad positioning and how much you spend per click! Having a good Quality Score is a must for any account, however, it can be difficult to optimize for. What works for one account might not work for another, and some things aren't in your control as the SEM account manager — most notably, landing pages which can require members of design, development or IT to update and manage. Thankfully, there are other components that contribute to Quality Score that are in your control and can make a big difference.
We recently accomplished Quality Score improvements for one of our clients by addressing CTR and ad relevance alone — things you can do, too! Here we get in to how we were able to achieve it, but first let's understand Google's formal definition and the components of Quality Score.
Read more of How to Improve Quality Score without Modifying Your Landing Pages.
---