Paid Search/Online Ads Archives - Page 3 of 29 - Bruce Clay, Inc. Blog
June 3, 2015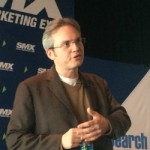 In this bite-sized liveblog, Kevin Ryan shares where he sees paid search headed as an industry. Ryan is the founder of MotivityMarketing, a columnist for Search Marketing Land and the author of "Taking Down Goliath: Digital Marketing Strategy for Beating Competitors with 100 Times Your Spending Power." (Try saying that title ten times fast!)
"Search is declining as a percentage of share – we're getting less data on search … Our dependence on keywords is a little ridiculous. We need to think about moving away from potentially misleading keywords," Ryan says.
Read the full liveblog of Paid Search: Focusing on Audiences & Categories Instead of Keywords.
---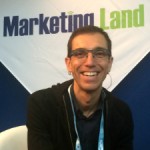 Jerry Dischler, who heads AdWords, is full of contagious energy as he gears up to talk about what's working and what's not in search ads and AdWords in this morning's keynote conversation. Whenever there's a Googler onstage, the crowd is packed and this session is no exception.
Everyone wants to know the latest news in paid search, and Dischler won't disappoint as he delves into topics near and dear to search marketers hearts, including:
How advertisers can capitalize on the opportunity of Micromoments
The future of text ads and buy buttons
Advances in attribution models
And how marketers are marrying online and in-store strategy
Facilitated by Search Engine Land Editor Danny Sullivan and Search Land Paid Search Correspondent Ginny Marvin, the keynote conversation transpired as follows. Read the liveblog coverage of a Keynote Conversation with Google AdWords VP Jerry Dischler.
---
June 2, 2015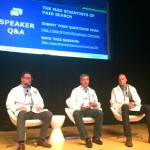 2015's "The Mad Scientists of Paid Search" panel features PPC pros at the top of their game: Soren Ryherd, Andrew Goodman and Andy Taylor. Learn why current tools aren't ideal for the multi-channel landscape, hear what influences a conversion, and get other deep thoughts for paid search professionals to think about.
Read the SMX Advanced 2015 liveblog coverage of Mad Scientists of Paid Search.
---
May 26, 2015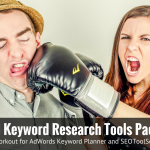 This post dives into two powerful keyword research tools: the Google AdWords Keyword Planner and the SEOToolSet Keyword Suggestions tool. SEMs have come to love these tools because they get to the heart of search terms that people may — or may not, as your research can show — be using to look for you and your competitors.
Both the AdWords Keyword Planner and SEOToolSet Keyword Suggestions tool are especially useful if you find yourself in any of the following scenarios:
• Researching keywords if you're starting from square one: If you're starting keyword selection with a mostly blank slate, get keyword suggestions based on seed keywords and info that helps you decide if it's a good keyword (i.e., competitiveness and popularity of search use).
• Vetting keywords by checking to see if they're actually used: If you want to vet a list of SEO or PPC keywords, check to see how much people actually use them to search with all sorts of filters and compare-views.
• Expanding your keyword list with new, relevant keywords: If you already have a list of SEO or PPC keywords, you may want to expand your list with opportunities you're not currently aren't aware of.
Start this lesson of AdWords 101: Keyword Research Tools.
---
May 11, 2015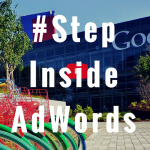 Google AdWords super charged the search advertising platform in three exciting new ways announced last week. For our SEM management clients, we wanted to share the new ad formats, automation tools and measurement capabilities we on the Bruce Clay, Inc. SEM team will be putting to work on your campaigns in the coming months.
• New mobile ad formats for shopping, hotels, autos, finance, with more verticals on the way
• New tools to track conversions that happen across multiple devices and advanced attribution models that give credit beyond the last click
• Automated solutions for bidding and dynamic ad serving
Read about the ways your business will benefit from these enhanced tools, reports and AdWords upgrades!
---
April 29, 2015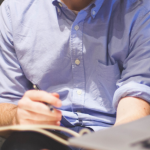 We at BCI take Quality Score very seriously. After all, it has a direct effect on your ad positioning and how much you spend per click! Having a good Quality Score is a must for any account, however, it can be difficult to optimize for. What works for one account might not work for another, and some things aren't in your control as the SEM account manager — most notably, landing pages which can require members of design, development or IT to update and manage. Thankfully, there are other components that contribute to Quality Score that are in your control and can make a big difference.
We recently accomplished Quality Score improvements for one of our clients by addressing CTR and ad relevance alone — things you can do, too! Here we get in to how we were able to achieve it, but first let's understand Google's formal definition and the components of Quality Score.
Read more of How to Improve Quality Score without Modifying Your Landing Pages.
---
April 17, 2015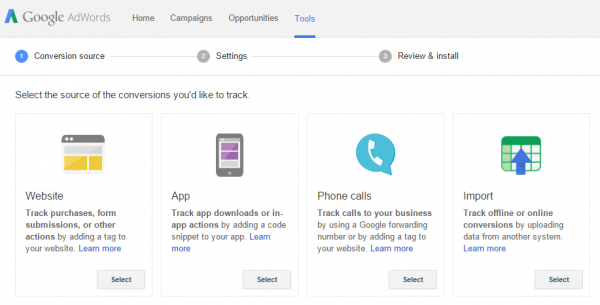 Mobile optimized sites have been all the rage since Google's explicit February announcement that mobile-friendliness will be used as an organic ranking signal starting April 21st. However, Google has not forgotten about the original purpose of mobile devices — phone calls. In February, Google made it easier for advertisers to engage smartphone users with call-only ads. Although call-only campaigns are fairly new to Google AdWords, there are certain steps you can take to get the most out of them.
Read on for tips on getting the most out of the setup, optimization, and reporting of call-only ads.
---
October 7, 2014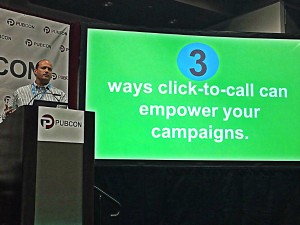 Learn how to enhance your PPC campaigns with click-to-call extensions — and why they matter so much — as Jason Spievak (CEO of Invoca) and Daryl Colwell (Senior Vice President, Matomy Media Group) take the Pubcon stage to talk mobile search advertising.
Read Pubcon Liveblog: New Mobile Behavior and Click-to-Call Strategies.
---
October 6, 2014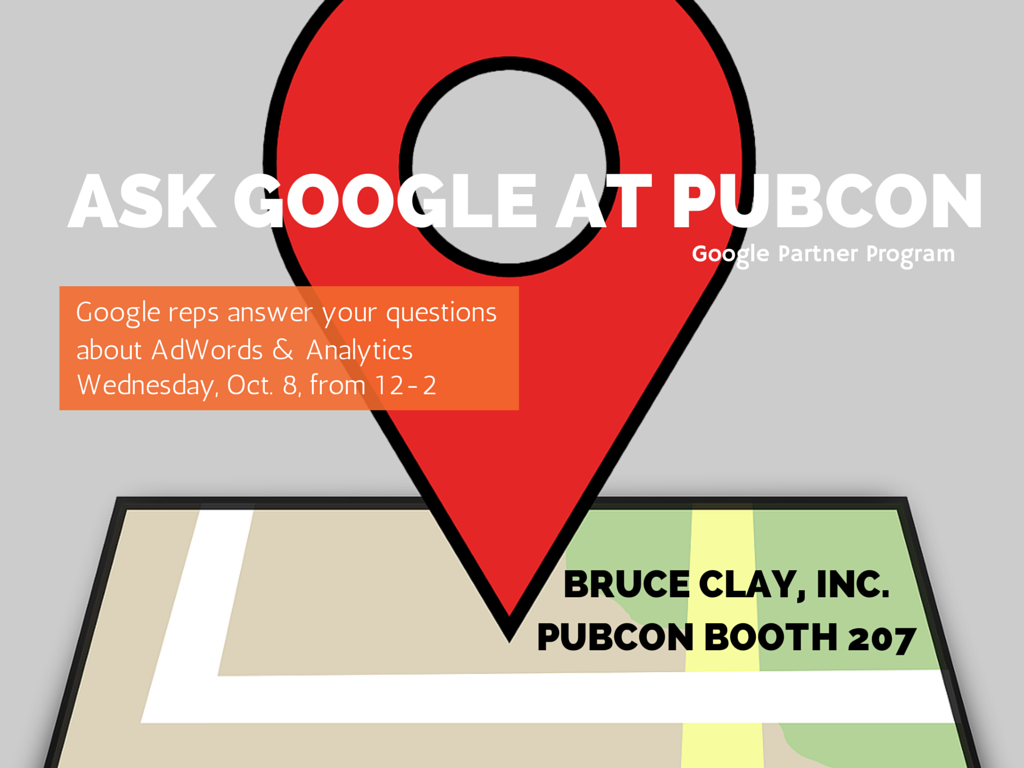 How often can you chat search advertising face to face with Google? Google representatives are answering your questions in Bruce Clay, Inc.'s Pubcon booth 207 on Wednesday, Oct. 8, from noon to 2 pm.
We're excited to be hosting this special in-person opportunity with Google as part of the Google Partners program. Google's experts will be answering questions about:
Current and recent AdWords announcements or features, such as callout extensions and phone tracking
Google Shopping, the transition from PLAs along with holiday or seasonal AdWords advice
Google Analytics best practices as they apply to AdWords campaign management
Leveraging Google Analytics to improve AdWords performance
If you don't already have plans to attend Pubcon, we've got you covered! Get 20% off registration with the code rc-1330920. Read the full post for all the details.
---
August 29, 2014
Before you start packing up and traveling with family, remember that August 31, this Sunday, is the last day to upgrade your Product Listing Ad (PLA) campaigns.
Don't panic!
In efforts to make this weekend much more enjoyable for you, here are some tips on upgrading to Shopping Campaigns I think will shine light on the "phases" that take effect in September if you do not upgrade your PLA campaigns.
Read all our tips and resources for AdWords Shopping Campaign conversion and find out what happens if you don't manually transition your PLA campaigns in our Complete PPC PLA Shopping Campaign Crash Course.
---