Paid Search/Online Ads Archives - Page 5 of 29 - Bruce Clay, Inc. Blog
May 30, 2014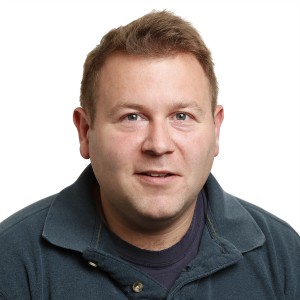 The countdown to SMX Advanced 2014 is almost over — two weeks to go until Internet marketers gather in Seattle to learn from the brightest minds in SEO, SMM and SEM. I've been interviewing select SMX Advanced speakers this month, giving readers a sneak preview of what they can learn if they attend their sessions June 11-12. Lisa Williams (director of digital marketing strategy at Search Discovery) let us in on her search + social secrets and David Roth (VP of marketing at Move, Inc.) revealed his top content marketing tips. Today, Seth Meisel divulges his proven strategies for harnessing the powering of remarketing and paid ads.
SEM Manager Meisel runs remarketing campaigns for national drugstore chain Walgreens. He'll be taking the SMX stage on June 11 at 9 a.m. to speak in "The Mad Scientists of Paid Search" and again at 1:45 p.m. in "Maximizing The Synergy Of Paid Search & Social." Here, Meisel gives us an inside look at some of the highly successful strategies within paid search.
Read more of SMX Advanced 2014 Series: 'Mad Scientist' Seth Meisel Talks Paid Search Wizardry.
---
May 27, 2014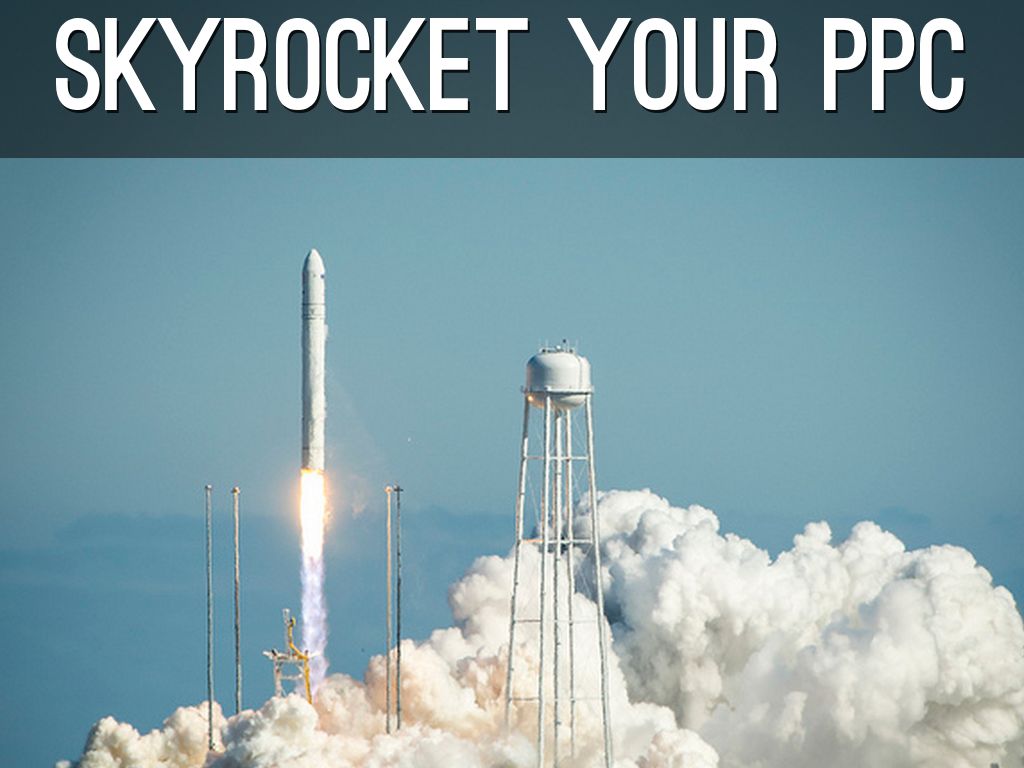 Any successful PPC manager will tell you the same thing: a solid account structure — built on a firm understanding of your website's navigation and existing performance data — is the basis for improved reporting, budget management and, most importantly, performance.
But successful PPC managers will also tell you that this is only the beginning — in addition to a solid account structure, there are many ways to improve your results and create a highly successful campaign. In the years I've spent managing SEM campaigns for both national and international companies, including Inc. 500 companies, I've come up with 8 actionable AdWords tips that will help PPC managers skyrocket their campaign's success
Read more of 8 Actionable AdWords Tips for PPC Managers.
---
April 25, 2014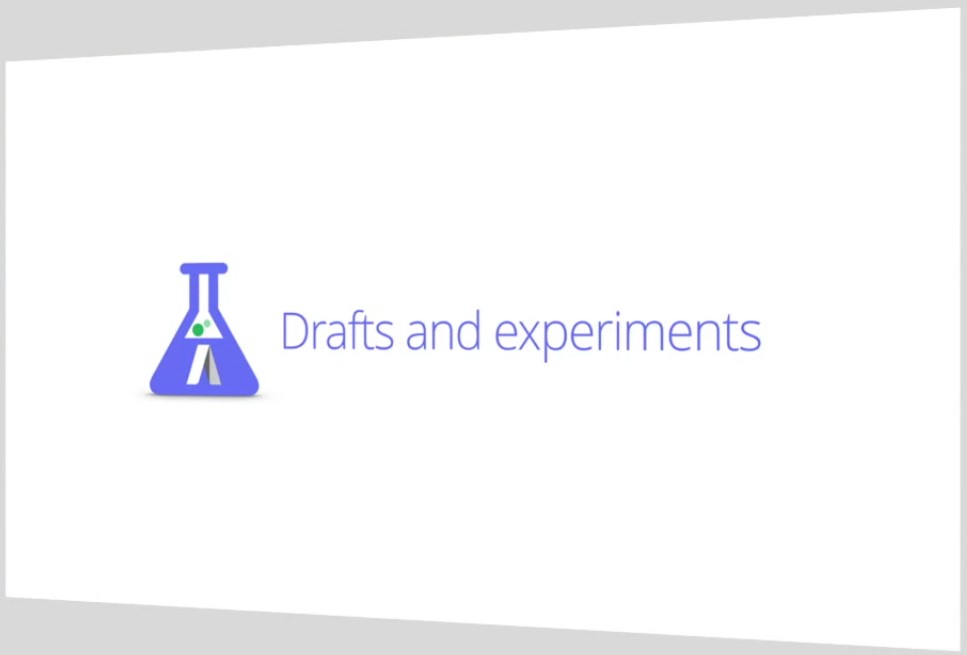 This week's AdWords Performance Forum featured a lot of great new and upcoming features. It wasn't much of a surprise to many advertisers that Google is continuing to focus on mobile and bid automation as two key areas of improvement, and updates here are likely to be very positive. One of the most exciting announcements, however, was the unveiling of "Drafts and Experiments." As the name implies, there are two main product improvements here. 3Q Digital's Senior SEM Manager Eric Smith takes a guest spot on the blog today to explain the new draft and experiment functionality.
Read more of New AdWords Feature: A Drill Down into Drafts and Experiments.
---
April 18, 2014
Digital marketing is evolving — are you? This month's SEO Newsletter focuses on amplifying your business's online reach with articles explaining how to use an underutilized and under-publicized paid, local search marketing platform, AdWords Express, and a guide intended to help a business choose which social networks are a good fit for their audience and investment. The strongest SEO campaigns work hand-in-hand with paid campaigns and social media marketing, both of which amplify a brand's reach among new audiences.
Read more of SEO Newsletter: AdWords + Social Media = Amplified Reach.
---
March 13, 2014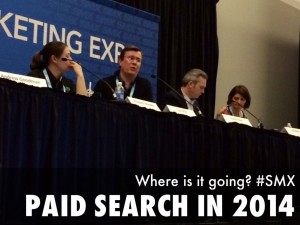 Four industry experts discuss Enhanced Campaign strategy, budgeting, ROI, whether PPC "not provided" could become a reality in 2014, why display and mobile are the future, how social media ties into SEM, and much more in this PowerPoint-free SMX West session.
Read more of #SMX Liveblog: Where's Paid Search Going In 2014? #34B
---
Hey, online retailers! You've got to be doing product listing ads with Google and now Bing!
Brittney Thomas is the retail vertical lead for Bing Ads in Microsoft. She's bringing the Microsoft vision for retail and Bing Product Ads to this audience. She shows us a video about how Bing interviewed consumers in their research to bring marketers and consumers closer together — the "Consumer First Advertising Approach."
The foundation of this approach is the retailers most powerful asset: the product. Product ads starts addressing that for consumers on the front end. This month there will be product feeds across the Yahoo-Bing Network. Product Ads give consumers rich info in an engaging format. It will show custom images from an advertiser's own product catalog plus promo text and pricing.
Read more of #SMX Liveblog: Power Boosting Sales with PLAs #32B.
---
March 12, 2014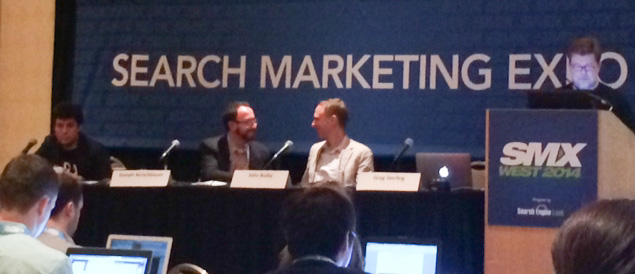 Moderator Greg Sterling drops a kernel of new info: if consumers have a negative map experience they'll make that negative association with the brand. It's important to make sure your brand's data is right on maps and mobile.
Three presentations by three speakers at SMX West 2014 cover the growing use of mobile apps, how to best leverage a branded app and how to optimize an ad campaign for mobile devices.
Read more of SMX Liveblog: Capturing the Mobile Paid Lead.
---
March 11, 2014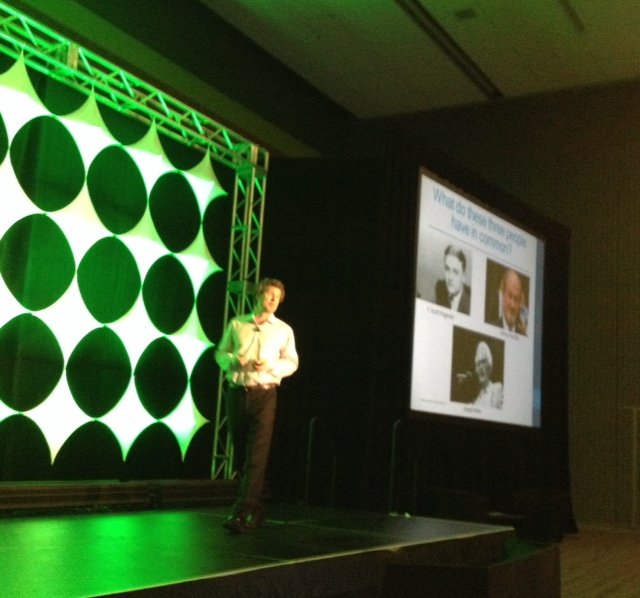 This session is all about the future of online display advertising, or, as the SMX agenda puts it: "A landscape very different than today's, and one that disrupts current advertiser practices and beliefs."
Pre-session side muse observation: I've got to say, so far my first three hours at SMX West 2014 have been filled to the brim with talk of big change – from "paradigm shifts" to "revolutionizing" the way we collect and parse analytics data, it sure sounds a lot like the end of the world as we know it is upon us. As REM did back in 1987, I feel fine, but, man…. it's worth reiterating that now is not a great time to be one of those marketers who are stuck in their ways; happy doing things the way they've always been done. The times they are a changin' and, from what I've gleaned this morning, we're at a major turning point where marketers have two options: take action or get left behind.
Read more of How You Can Prepare for the Display Advertising Revolution.
---
March 3, 2014

As paid search managers, we know that most visitors don't convert on the first visit. In fact about 98% of people don't convert upon first visit. Why does this happen? Why can't people just pull the trigger on their first visit to your website? Members of your target audience begin by thinking about their general problem and they start running search queries through the search engines. As those folks get more educated, their search queries get smarter and more specific. Eventually, members of your audience are more aware of their options (you and your competitors) to solve their problem, and they start to make comparisons. At the end, your prospect knows what solution is a good fit for them or their company — and hopefully that's you!
Sure, the purchase process isn't always this clean, easy and linear. People hop back and forth between devices, channels and priorities on any given day, and this can be extremely challenging for SEM managers to monitor, manage, and optimize. This is where persuasion momentum comes in. Go ahead and embrace the fact that your audience may need to be touched 7-13 times before they will convert — and forge a plan to get your persuasion momentum rolling!
Learn How to Create Persuasion Momentum with SEM in our guest post from 3Q Digital's Joe Kerschbaum.
---
February 28, 2014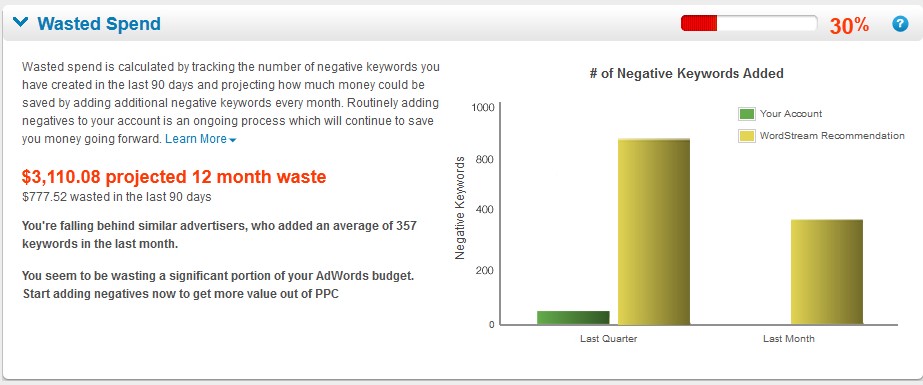 In the daily world of paid search, the analyst or marketing agency makes sure that they are providing their client with opportunities of growth and most importantly ROI. Yet, what tools do advertisers consider useful for PPC management? Just recently, Larry Kim, CEO of WordStream. invited me to a live demo of their new PPC auditing tool, AdWords Performance Grader Plus. Now as an analyst that considers herself an enthusiast when it comes to performance metrics and elaborate charts, I was intrigued to know what has changed or improved in comparison to their former AdWords Grader. Plus, any tool that might help with supporting my original analysis in efforts of providing the best results for my clients is okay in my book!
Read on for the new features now available through the AdWords Performance Grader.
---