Paid Search/Online Ads Archives - Page 5 of 26 - Bruce Clay Blog
September 15, 2011
The last session of our liveblog coverage is on mobile advertising. First up is Dennis Glavin, @dennisglavin, of Microsoft Advertising. What's going on in mobile search? Two kinds of usage: Consumer using a mobile device as a substitute for a PC: informational in nature. On-the-go queries: supplement desktop search volume, centered on local action and with greater […]
---
September 14, 2011
Sid Shah will start us off. Public service announcement: Sex ed is wrong. Babies are delivered by storks. Let's prove this with data: The cross section analysis of population of stork and babies shows hat they follow. Is he mad? In the biz world, biz make the wrong conclusions based on inaccurate analysis all the […]
---
September 13, 2011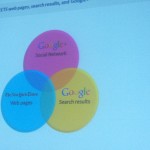 Google+ debuted with an invitation only "hello" just 10 weeks ago and today we gather as SMX East takes its first up close and personal look at the who, what, where and "WTF" we should expect from Google and the +1. What we know: Google is using +1 results to make search results more personalized […]
---
August 25, 2011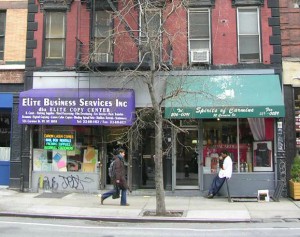 Today on SEM Synergy, I rounded up a PPC power line-up during my time at SES San Francisco. Interviews with paid search specialists Kevin Lee of Didit, Andrew Goodman of Page Zero Media and Jason O'Hare and Will Eisner of WordStream touch upon the increasingly complex state of online advertising today. The landscape navigated by a paid search marketer is undergoing dramatic shifts, as search engines Yahoo! and Bing partnered and with newer social media channels competing for resources and attention.
For small businesses engaged in or newly exploring online marketing, it's a chore to get a working understanding of each channel, the ROI potential and the compound effect of channels interaction with one another.
Read more of Getting SMBs Online – Today on SEM Synergy.
---
August 17, 2011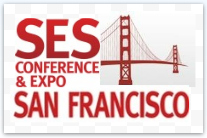 Morning! Many of us here are just starting out. The Search Bash last night by Webmaster Radio caused a lot of slow movers today. Here, we're in a Google session with a Google crew talking about its Ad Innovations platform for search, display, video, mobile and more.
Read more of SES San Francisco 2011: Google Ad Innovations.
---
July 26, 2011
As with any business in the information age, marketing has become a more and more specialized discipline. Long gone are the days when companies would just put up a billboard or record a radio advertisement, and expect the compelling copy to make the sale. Even within the Internet age, there has been an evolution—the indiscriminate pop-ups of the early World Wide Web era have evolved into the current search advertising market, which predicates itself on complex algorithms meant to divine the most effective results.
Effective Web marketing relies on cutting waste; business owners can no longer afford for their marketing to cast wide and survive on the scant percentages that are converted by a national ad campaign. The "Holy Grail" of marketing, therefore, targets the people most interested in buying your merchandise/booking your service at the moment of peak interest.
Read more of A Shortcut to the Grail: How Semantic Search Can Boost Internet marketing for Small Businesses.
---
June 7, 2011
Have you had enough analytics yet? Of course you haven't. There's never enough analytics! Here's some just for the PPC folks.
Read more from Advanced PPC Analytics
---
May 23, 2011
Co-author of "Pay-Per-Click Search Engine Marketing: An Hour a Day" and client services director for Clix Marketing, Joseph Kerschbaum joins us today as the final interview in our "Conference Mondays" series leading up to SMX Advanced in Seattle.
Today, Joe addresses some common pay per click issues like tips for refining keywords and ad copy, some of the channels outside of Google worth investing in, assessing performance against competitors, new networks worht exploring such as mobile, and the impact (or lack of) endorsement-type buttons on paid ads, such as the Facebook "Like" and Google +1.
Read more of Click Here: Effective PPC with Joe Kerschbaum of Clix Marketing.
---
April 25, 2011
Much has been written about Google's "Quality Score" — how it's calculated, how it works (or doesn't work), which segments of your marketing efforts are affected by it, what are the myths, who's happy and who's not, what's relevant, etc. Trying to sort through all the information can be a dizzying endeavor.
Quality score is increasingly important in Google AdWords. The Quality Score is used to assess the relevance of an ad to searchers based on ad click-through rate, engagement with the site and a measurement of the relevancy of the ad and landing page compared to the keyword associated to the search query.
So, if you're managing your own pay-per-click (PPC) campaigns and want to improve on your ad position and Quality Score, you need to go straight to the source – Google itself, to view its current definition for Quality Score.
Read more of What's All This About Google's Quality Score?.
---
April 18, 2011
We live in a consumerist world. Everywhere we look, someone is trying to sell us something.The world tells me I need at least 100 new things on a daily basis. Lucky for most of us, we've learned how to tune out the noise, which is why targeted online advertising is a savior for many businesses.
Mostly, I just ignore ads. But, on occasion, I might like to know that there is a deal happening at the local spa versus a discount on power tools at the hardware store. This is the reason advertising on the Web using tactics like pay per click is a hundred times better than other types of advertising, and why companies should invest in it to replace some of their stale old ad campaigns.
Read more of Why Online Ads Are Less Annoying and More Profitable than Other Ads.
---