SEO Archives - Page 2 of 139 - Bruce Clay, Inc. Blog
October 7, 2014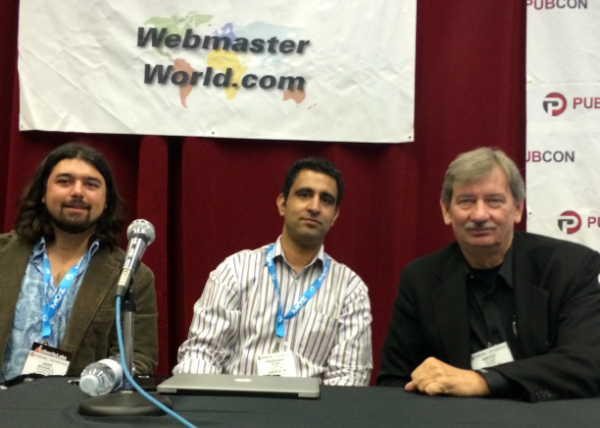 In this Pubcon Las Vegas session, Bruce Clay (president of Bruce Clay, Inc.), Prashant Puri (co-founder of AdLift) and Jake Bohall (vice president of marketing at Virante) are going to talk about an always-hot topic in SEO: Keyword data (Not Provided). Clay explains why he thinks (Not Provided) is not that big of a deal. Puri shares fresh ideas for gathering up more keyword data, regardless of keyword data provision by Google. And Bohall talks about chaos theory and how it applies to SEO.
Read Pubcon Liveblog: Search Algorithm Chaos & Keyword (Not Provided).
---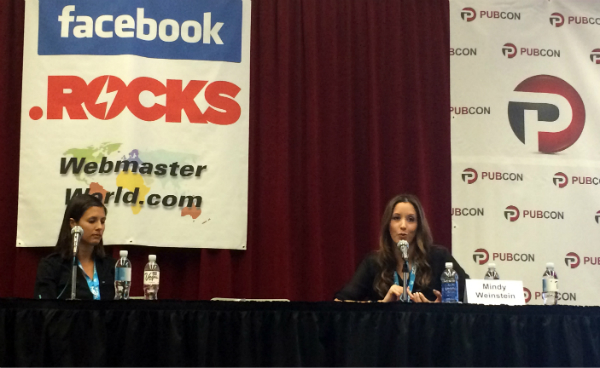 Mindy Weinstein, SEO Manager of Bruce Clay, Inc., and Lindsay Mineo, senior search strategist at ThunderActive, share tips and tools for SEO copywriting. Their lessons help writers craft content for people that's also rich for search engines. Whether you're writing an article, a blog post, your home page … where do you start? You need to start with the human element.
Read the full liveblog coverage from Pubcon's Copywriting Style Guide — Tools & Tricks for SEO Writers.
---
October 2, 2014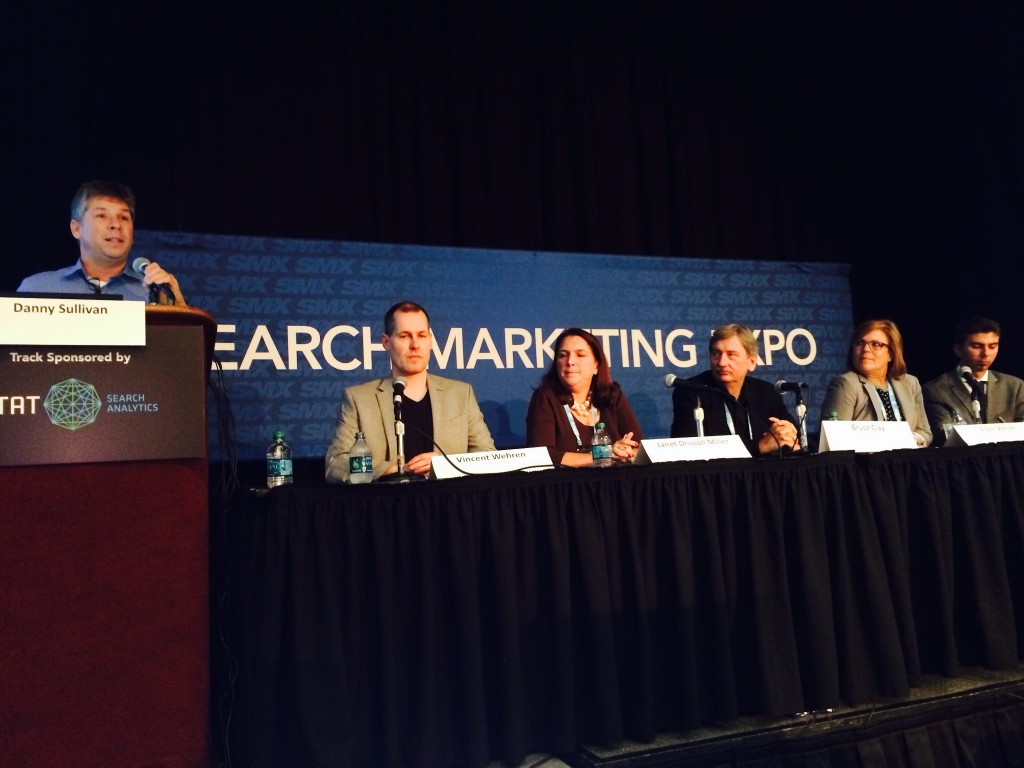 BREAKING NEWS: Google says Penguin Update could come next week.
When Danny Sullivan and an audience of search marketers have a public forum to ask questions of Bing and Google reps and search marketing industry veterans, you can learn something. Here's a snippet from the session that just happened at SMX East:
Danny Sullivan: "When can we expect that overdue Penguin update, Gary?"
Gary Illyes (Webmaster Trends Analyst, Google): "Soon. Very soon. Maybe next week."
Read the rest of this frank, PowerPoint-free Q&A session to learn why Gary Illyes called the next Penguin a "delightful update." Moderated by Danny Sullivan, this highly-engaged discussion, fielded a range of questions, from SMX first-timers to seasoned search veterans.
Read SMX East Liveblog: At Meet the Search Engines Session, Google Says Penguin May Come Next Week
---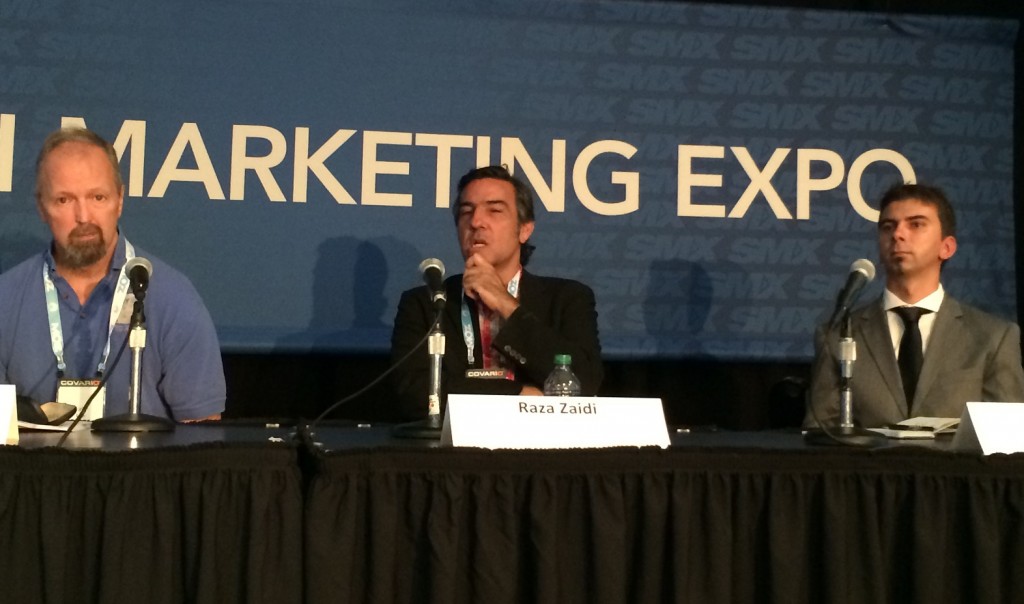 Googler Gary Illyes, who we can blame for the HTTPS ranking boost, talks about the future of secure search, Google's thoughts on secure search, passes along a message from John Mueller, and talks about the possible return of keyword data (scroll to Q & A at end). Eric Enge says he's seen "no material change" in moving to secure search, and Raza Zaidi weighs in on RSS and WordPress in relation to secure search.
Read more of Google's Gary Illyes Talks HTTPS & the Future of Secure Search; SEO VIPS Share Data/Experiences with HTTPS.
---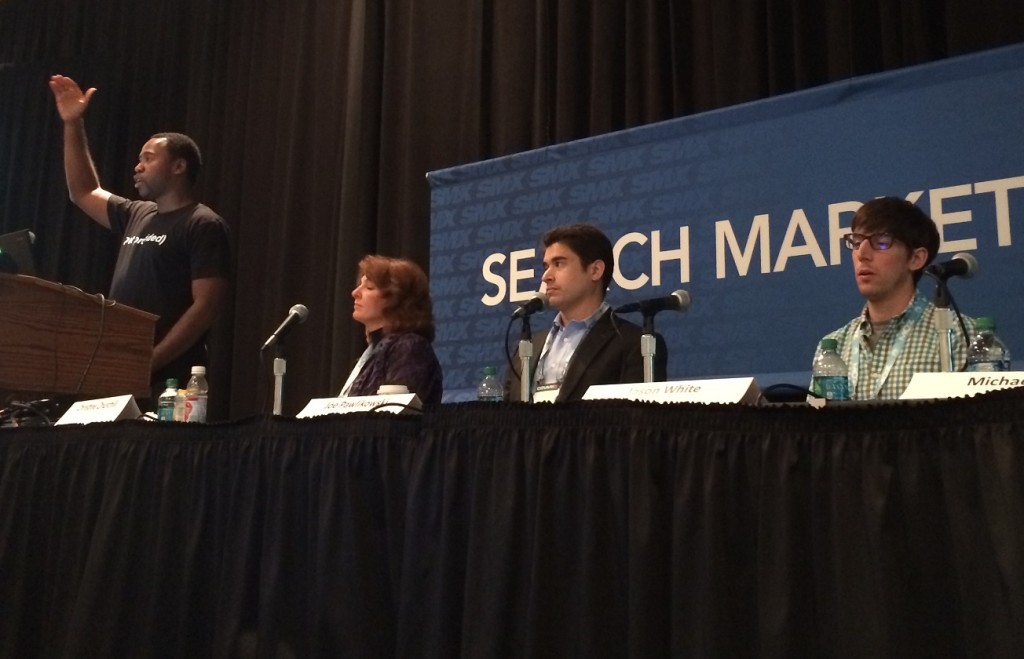 SEO masterminds Michael King, Jason White and Joe Pawlikowski share their top insights on keyword research. Discover their favorite tools, tried-and-true tactics, thoughts on persona research, (Not Provided) and much more. In this session, learn what keyword tools the pros are using, how to set client expectations from the start and the importance of mapping keywords to match the intent and vocabulary of your audience.
Read more of Keyword Research for Better Content & Audience Engagement.
---
October 1, 2014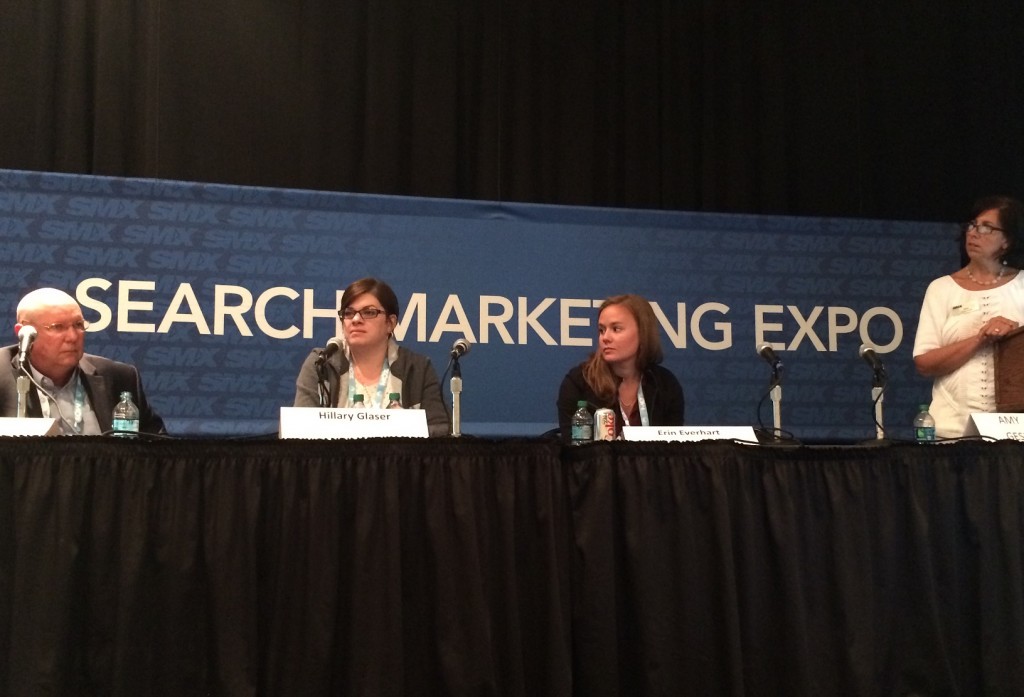 Internet marketers know the importance of SEO, SEM and content marketing … but that's not always the case with the C-Suite. Hillary Glaser stresses the importance of maintaining SEO. If your CEO/CMO is unconvinced of the power of ongoing Internet marketing, her insights on definitely must-shares. Erin Everhart shares the seven things she wishes execs understood. Tom Alison rounds out the session by sharing compelling statistics on the future of Internet marketing, and why PPC is necessary for branded terms.
Read more of Tough Love: What I Wish CMOs Knew About Search Marketing.
---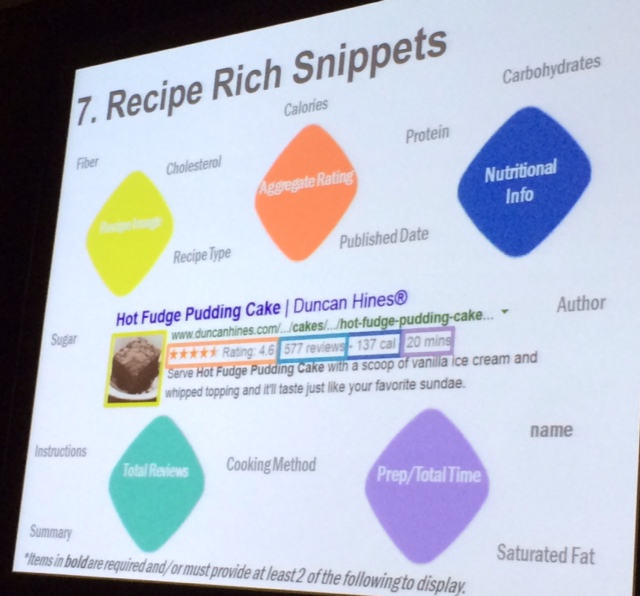 Have you reviewed your website inventory and implemented structured data markup wherever applicable? If you haven't, then maybe it should be next on your SEO to-do list. In this session, presenters go over some of the structured data types you might want to start using right now. Perhaps most important to your decision of whether or not you need to add markup now, speaker Mike Arnesen shares how to track the ROI of rich snippets. By connecting Google Analytics to your structured markup via Google Tag Manager, you'll find holes and gaps in your rich snippets and also be able to set goals for them.
Read more in 25 Smart Examples of Structured Data You Can Use Now
---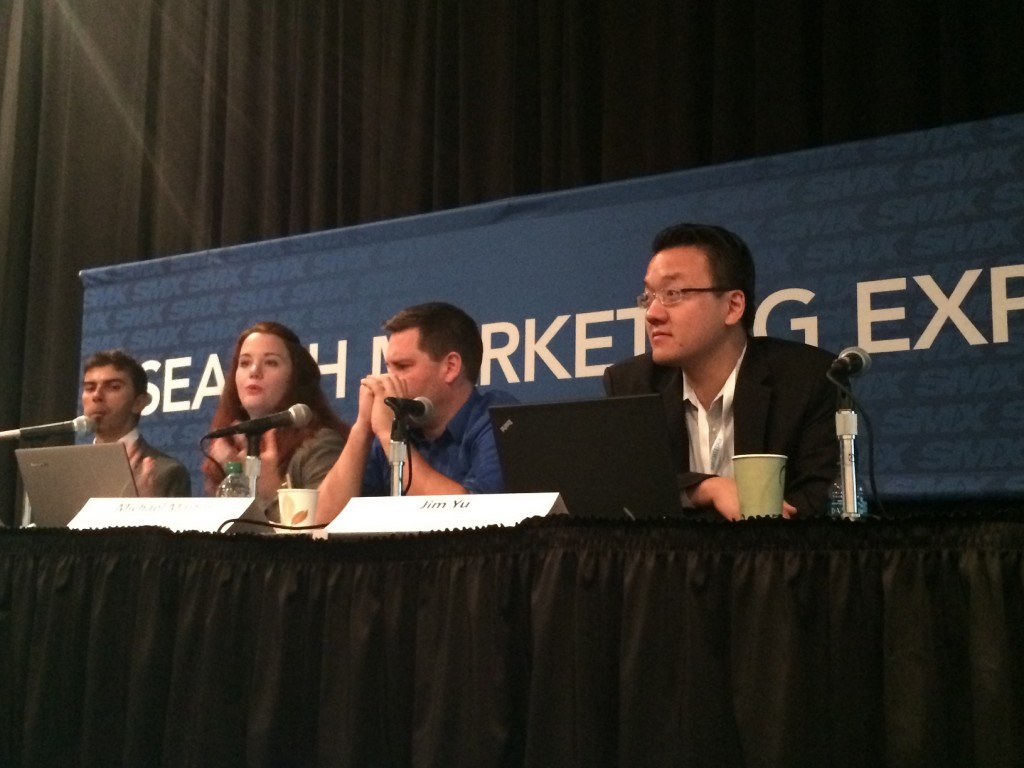 When it comes to mobile, Google prefers responsive design. But there is no ranking boost or penalty for using this method when designing your mobile site. Cindy Krum, Michael Martin, Jim Yu and Gary Illyes talk about what happens when sites use dynamic serving, separate sites and responsive design — or some combination of all three.
Read more in What SEOs Should Be Doing with Mobile.
---
September 30, 2014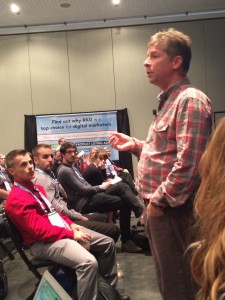 Search Engine Land Founding Editor Danny Sullivan fields questions from the Search Marketing Expo (SMX) East 2014 audience in the final session of the day. Find out what he had to say about authorship, markup, local SEO, how to teach SEO in college, and much more in this liveblog.
Read more in SMX Evening Forum with Danny Sullivan
---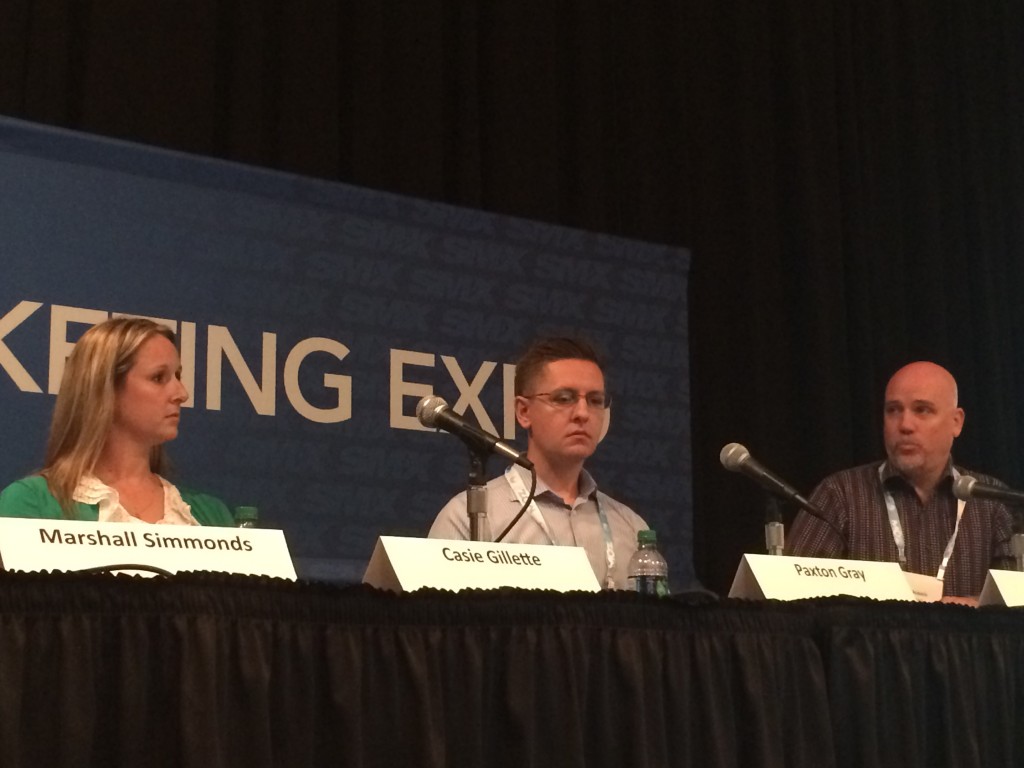 This SMX East session dives into competitive research that will help you identify your true competition (it isn't always who you think it is) and then assess why and how they are outranking you. Armed with this information, you can fight back and rise to the top of the SERP.
Read more in Competitive Research for SEO.
---