SEO Archives - Page 4 of 150 - Bruce Clay, Inc. Blog
March 2, 2016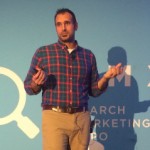 The speaker for this SMX West mini-session titled "Understanding Your Consumer's Journey – Using Search Science for Keyword Research" is Tony Verre, founder of DreamFire Digital Marketing.
He opens with a question: Does anyone here use consumer surveys as a major data point when creating your strategies? You can only believe half of what you hear and read. Accept that consumer surveys don't always tell the truth.
Find out how to use 4 "search science" keyword research tools to find reliable data points for understanding the consumer's search journey.
---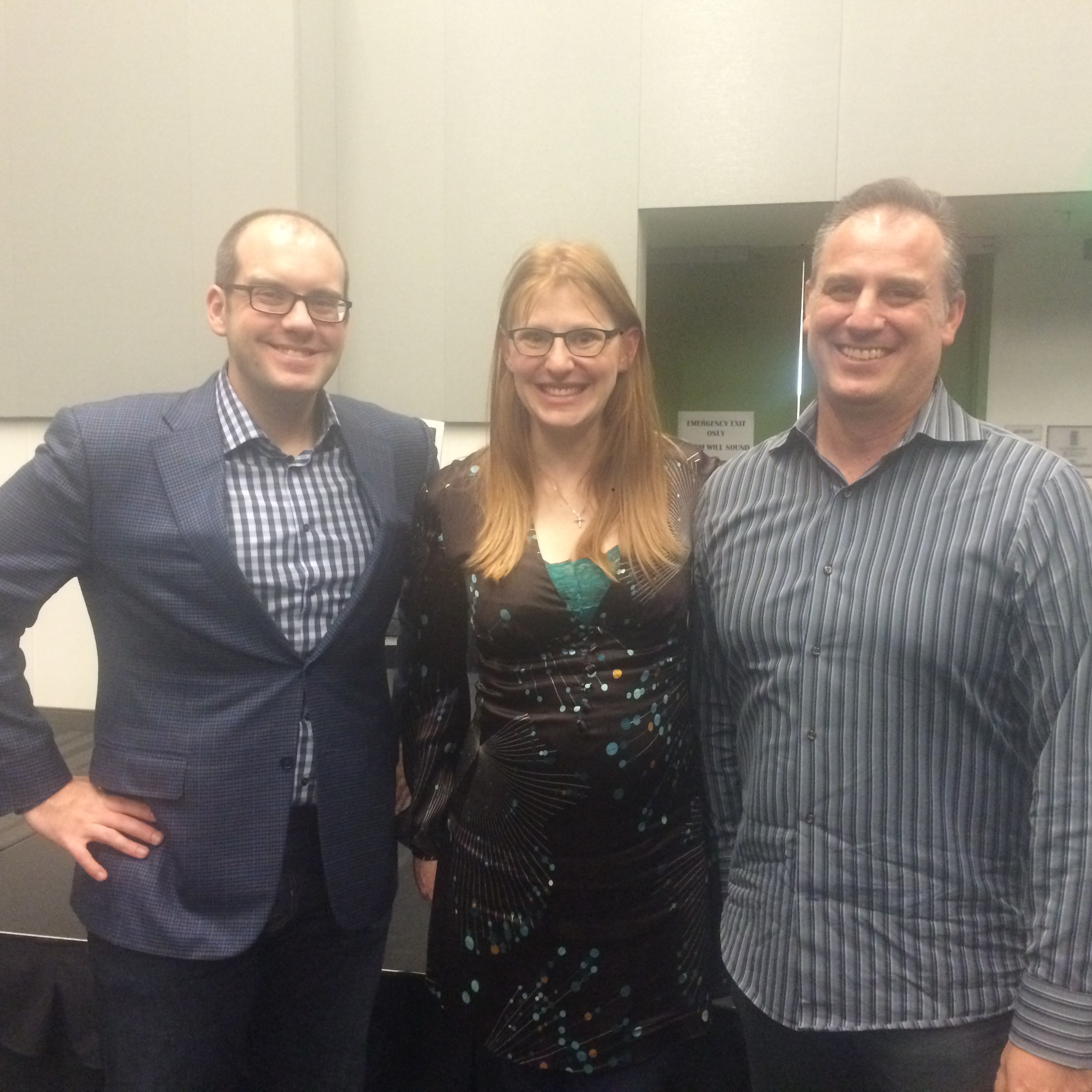 This SMX West 2016 Session opens with Microsoft Bing Ads Evangelist Christi Olson reminding the audience of Bing's mission: to empower every person and every organization on the planet to achieve more. Alongside Bing Ads Director of Strategy Paul Apodaca and Bing Ads Account Manager Eric Couch, they're sharing what's new with Bing Ads.
---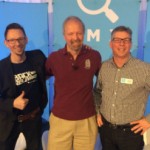 SEO is very tactical. We always try to look behind the curtain of Google's algorithms. So, it's no surprise that we all want to know more about RankBrain, Google's machine learning system that they confirmed out of the blue in October 2015 was "the third most important ranking signal" in their algorithm.
In this SMX West session, we'll learn about RankBrain based on studies done by the speakers: Marcus Tober of Searchmetrics and Eric Enge of Stone Temple Consulting. They'll present findings as well as the implications for SEO.
Read the liveblog to find out about RankBrain.
---
March 1, 2016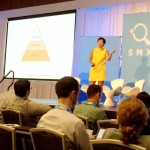 A favorite Googler and SMX presenter, Maile Ohye, senior developer programs engineer at Google Inc. (@maileohye), explains that in 2004 and 2005, Matt Cutts used to say that search engines are chasing the user. In other words, the engine wants to serve the user first and then everything else (rankings, results pages) follow. A problem occurs when when websites then chase the search engines.
An alternative view is when search engines and websites both chase the user, but this is oversimplified. Today she suggests a cultural shift to serving the customer, not the user.
Read about how that all plays out in real life in this liveblog SMX West coverage of Doing What Matters for SEO & Google in 2016.
---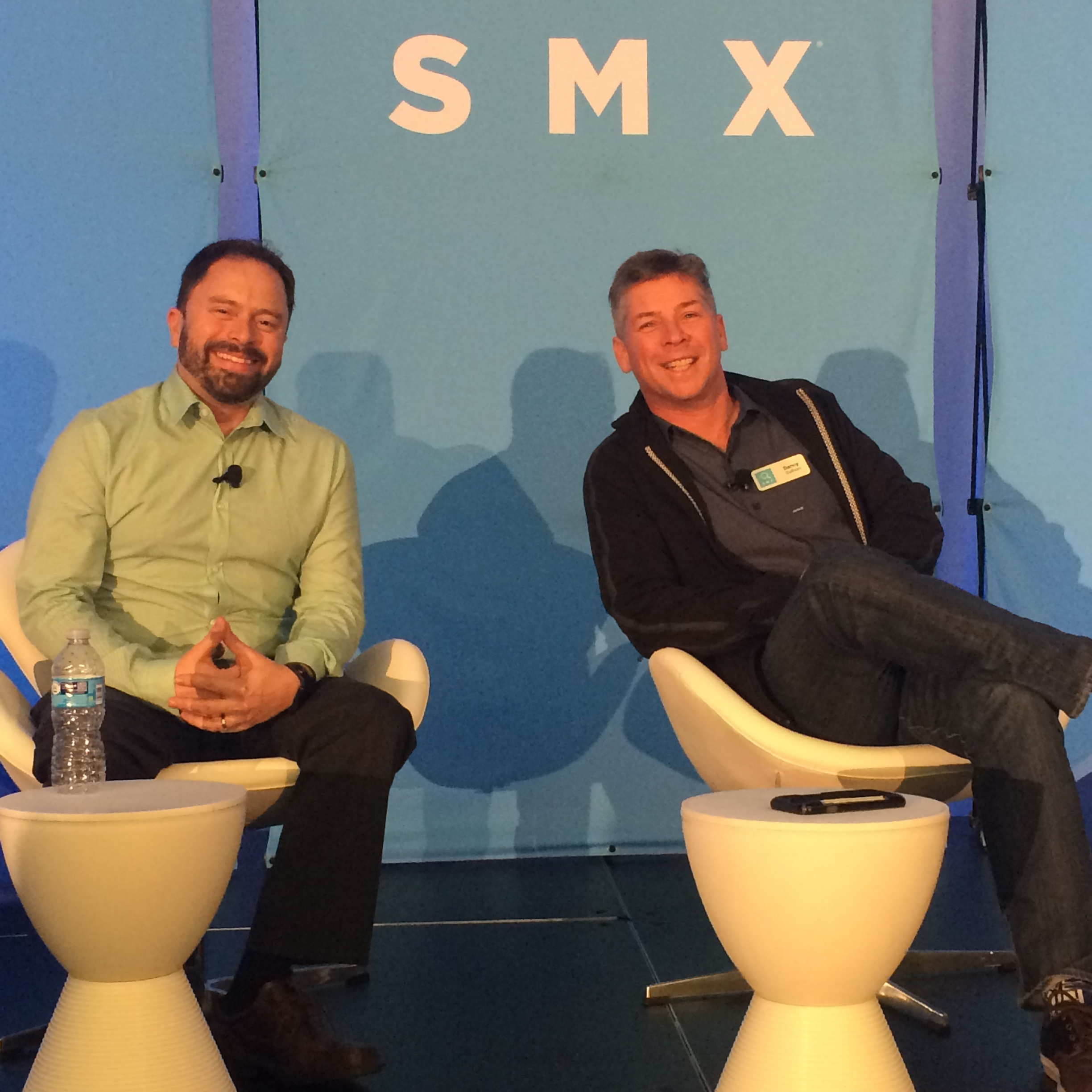 There are two kinds of actions that can come from Google — an automatic "action" where the algorithm makes a decision on how a page should rank, and a manual action. With a manual action, a human being at Google has come across a page and decided it needs to be addressed.
Juan Felipe Rincon from Google's manual actions team answers the SMX West 2016 audience's burning questions on manual actions in a live talk with Marketing Land and Search Engine Land Editor Danny Sullivan. Discover Rincon's answers!
---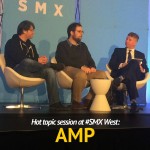 One hot topic these days is AMP, short for Accelerated Mobile Pages.
At SMX West, Danny Sullivan moderates as Google VP of Engineering Dave Besbris and Paul Shapiro, organic search director at Catalyst and an early user of AMP, give in-depth presentations followed by a Q&A period to cover:
What AMP is
Pros and cons of using AMP
Features of AMP (what it's good for, what it's not)
Technical details about implementing AMP (such as components, analytics tracking, including ads with AMP, etc.)
The three are on stage, and Danny Sullivan introduces us to our presenters by telling us that Dave goes by Bes and that Paul wrote this SEL article: "How to Get Started with Accelerated Mobile Pages."
Dave "Bes" Besbris is our first speaker. Shapiro says Danny Sullivan told him there is a speaker dress code, so he wore his formal hoodie today. ;)
You may have noticed the change to a SERP where there's an AMP carousel at the top of the page. The reading experience inside an AMP document is excellent. They didn't want to reinvent something new, they wanted the experience to be the web.
---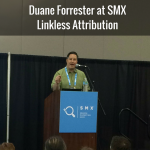 Is it possible to gain trust online without links? And if so, what are links good for? BCI's Duane Forrester sets the record straight in this brief but valuable #SMX West 2016 theater presentation.
Read the liveblog Linkless Attribution: Why What People Say Will Matter More Than Ever.
---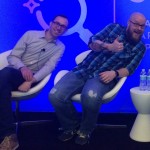 Got questions about local search optimization? The speakers on this SMX West 2016 panel have answers. Discover the latest local SEO strategies that Greg Gifford, Casey Meraz, Adam Dorman and Chris Silver Smith are wielding. Check it out here!
---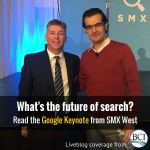 You're tuned in to the BCI blog where we're liveblogging SMX West all week. This is the show's opening keynote, a demo-heavy presentation by Behshad Behzadi, Principal Engineer, Google Zurich.
Behzadi is the director of conversational search. Danny Sullivan says that Behzadi previously did this presentation at SMX London, and it was a mind-blowing presentation into what's possible with conversational search. Behzadi has been at Google for 10 years, the first 7 years working on ranking, and the last 3 years working on future tech including Now on Tap.
For what Behshad Behzadi explains is the future of search, including voice search and Now on Tap, read this opening keynote of SMX West.
---
February 26, 2016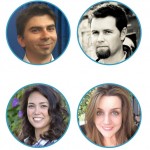 Search Marketing Expo (SMX) West 2016 is happening next week, and we're anticipating the return of the first Google Dance since 2008! SMX West is a digital marketing conference held each year in San Jose, and the dance is a party held on Google's Mountain View campus for the conference's attendees.
We invited Google's Webmaster Trends Analyst Gary Illyes — one of the most-anticipated speakers slated to take the SMX stage — to join us for a special Hangout on Air. Illyes and Search Quality Analyst Nathan Johns were integral in bringing back the Google Dance, and both took a few minutes to tell us what to expect from the fete in a light-hearted Hangout.
Go behind the scenes of the Google Dance in this video!
---