SEO Archives - Page 4 of 138 - Bruce Clay, Inc. Blog
July 7, 2014

While many Americans enjoyed getting their head out of work during last week's holiday, a room full of Europeans dove into SEO practices for online business as taught by one American.
Bruce Clay, an expert on natural search engine optimization, came to Milan, Italy, to teach a sold-out, special two-day SEOToolSet® Training hosted by Bruce Clay Europe. During the advanced SEO course held July 2–3, 2014, I took note of some valuable SEO tips arising from the numerous questions he answered.
Read more of Recap of SEO Course in Italy: 4 SEO Tips to Remember.
---
June 30, 2014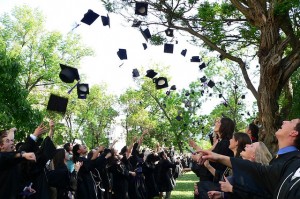 Last week, Bruce Clay, Inc. hosted #SEOchat on Twitter and the topic of discussion was SEO Education. Seasoned Internet marketers candidly revealed how they went about learning SEO, sharing tales of internships, books, training courses, conferences and more.
Having begun in the mid-'90s, SEO is still a relatively new industry — the education paths Internet marketers have taken is widely varied. Read on to discover how several SEO managers, senior SEOs and content marketers learned SEO. Read more of Internet Marketers Reflect on Their Experiences Learning SEO.
---
June 26, 2014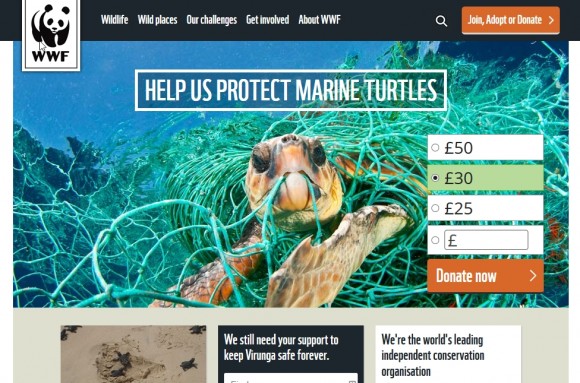 We've all heard the statistics: 2014 is the year when more people access the Internet on a smartphone than on a computer or laptop. Mobile design is the future. You don't want your site left behind, but how exactly do you program for this increasingly mobile Internet? There are three main options, each with its own benefits and drawbacks.
Option 1: Responsive Design
Option 2: Dynamic Serving
Option 3: A Mobile Site
In this post, I'll break down your mobile-readiness options, giving you the pros and cons of each to help you choose the best path forward for your website. Read more of A Cheat Sheet for Mobile Design: Responsive Design, Dynamic Serving and Mobile Sites.
---
June 25, 2014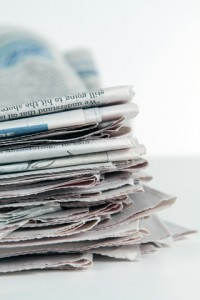 In recent years, search engines have devalued links coming from press releases — and while Internet marketers were less than thrilled over the loss of direct SEO benefits, press releases still matter — a lot. Press releases have strong branding value, especially if a journalist turns your press release into an article that will reach the masses and live online.
Engaging press releases benefit all parties involved — journalists and editors get clued in on story leads, and brands and businesses are able to get highly valuable media coverage. How valuable is media coverage? According to Starch Research, news articles have "three times more credibility and six times more readership than paid advertising." For more than a century, press releases have served as a direct line to media professionals and the starting point of many articles.
Read more of Why Press Releases Still Matter to SEOs … and How to Write a Press Release that Entices Media.
---
June 19, 2014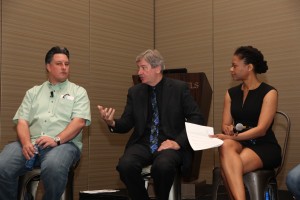 Tonight Bruce Clay joins Bing's Duane Forrester, aimClear's Marty Weintraub and Message Medium's Maisha Walker for an evening of audience-driven Q & A in Chicago at Search + Social: The Future of Your Business Online (an interactive event powered by Bing and Inc.). Attendees will ask these Internet marketing leaders anything and everything pertaining to search engine optimization, content strategy and social media marketing.
Last month the Search + Social panel kicked off with at Inc. Magazine's 3-day Grow Your Own Business Conference in Nashville. The Search + Social panel was such hit that when the session broke for lunch, a third of the audience stayed in their seats, hands raised and pens poised for more answers — the Q & A continued for an hour and a half past the session's end!
Read more of SEO Questions Answered in Real Time at the Search + Social Panel.
---
June 18, 2014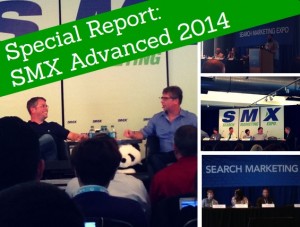 Still reeling from last week's SMX Advanced? With dozens of sessions focusing on advanced SEO, PPC and SMM tactics, it was Christmas come early for Internet marketers attending the sold-out conference. With so much critical information coming out of the conference, we sent liveblogger Jayme Westervelt to cover key SEO, social media and content marketing sessions.
Some of the top highlights include the Matt Cutts You & A, where Cutts fielded questions on Author Rank, link removal and his favorite webmaster tools. He also confirmed an algorithm update that was neither Panda nor Penguin and announced Google is trying to make improvements to the reconsideration request process.
Read more of Special Report from SMX Advanced 2014.
---
June 12, 2014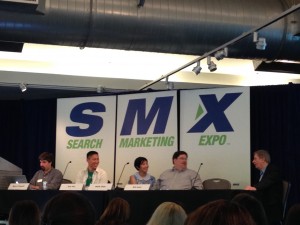 It's still a little early for some and the peeps here seem to be a little slow moving this morning, but I've downed my cup of coffee and I'm ready to dive into technical issues with this morning's speakers: Maile Ohye, Eric Wu and Bill Hunt. I love tackling technical problems on client sites and the bigger the site the bigger the problems usually. Hopefully these experts will have a few good nuggets of information for us.
Maile Ohye starts the session with a discussion on JavaScript execution.
"We recommend making sure Googlebot can access any embedded resource that meaningfully contributes to your site's visible content or it's layout," Ohye said.
On May 23, Google announced they are doing more JavaScript exe. They've been fine tuning and were finally able to release. Shortly after they launched Fetch as Google that now shows 200 kb of a page, view text content, fix blocked resources at the rate of 500 fetches per week. You are able to select different crawlers including mobile. Use this to check and make sure Google is able to fetch all the important pieces of your site.
Read more of SMX Liveblog: Advanced Technical SEO Issues.
---
In this well-anticipated session at SMX, Search Engine Land Editor Danny Sullivan sits down with Google's Head of Webspam Matt Cutts to answer some of every Internet marketers most pressing questions. The session starts off with a discussion revolving around recent announcements and upcoming algorithm updates, which include changes to the Payday loan update as soon as this week, and a roll out of improvements to Google Webmaster Tools where Cutts suggests marketers keep their eye on.
Read more of SMX Liveblog: You & A with Matt Cutts


---
June 11, 2014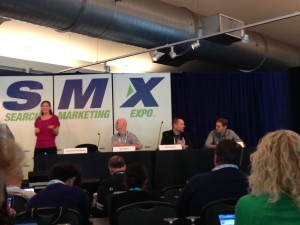 Plenty of SMX attendees seemed to be eager to learn more about Structured Data. This SMX session promises to teach us how companies are implementing schema markup and benefiting from it. This is one of my favorite things to recommend to clients. Marshall Simmonds, CEO of Define Media Group, kicks of the session with brief overview of how indexation has evolved from crawling to sitemaps to structured data and talks about the most popular type of structured data being used today.
Learn how companies like Best Buy and Disney are using and benefiting from structured data and schema markup.Read more of SMX Liveblog: Enhancing Search Results with Structured Data & Markup.
---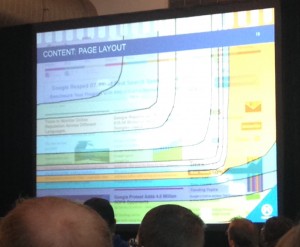 This room with packed with a good share of returnees and newbies. We're told "this session is going to cover everything you need to do to rank well in the SERP." This session features insights from Matthew Brown, Marianne Sweeny and Marcus Tober. This session is fast and furious, and so is this liveblog. Here we go!
The session kicks off with Tober, who promises to explain the Google algo in detail in the next 90 minutes. He notes the 2014 Ranking Factors: Google+; on-page optimization; strong increase in site speed; the number of internal links; and brand factors.
Read more of SMX Liveblog: The Periodic Table of SEO Ranking Factors.
---