SEO Archives : Page 4 of 130 : Bruce Clay Blog
March 19, 2014
The filter bubble is the knowledge "bubble" Google's personalized search results have the potential to create. The filter bubble effect creates search results filled only with web pages, authors, and viewpoints that a searcher has previously "liked" or otherwise engaged with in the past. In this Pubcon session two speakers discuss how the personalized search "filter bubble" can affect branded, non-branded and local searches, and ways marketers can improve SERP exposure by circumventing Google's personalization layer.
Read more of #Pubcon Liveblog: SEO Beyond the Filter Bubble.
---
In the second week of December there were an increasing number of reports that author photos weren't showing up as often in SERPs. At Pubcon Las Vegas last year Matt Cutts said that when they reduced the number of authorship results shown in SERPs by 15% they saw better results. Take that to mean whatever Google speak you think it means. Here's the initial drop followed by continued periods of volatility.
Read more of Google+ and Authorship: 2014 Hot Topics and Trends
---
March 18, 2014
Our own Bruce Clay, president of the org that publishes this fine blog, lays a roadmap for search engine optimization in the coming year. The SMX West conference last week and comments made there by Google employees (at Meet the Search Engines and Amit Singhal's Keynote) are the source of this presentation.
Bruce has been performing search engine optimization since 1996 and has watched SEO techniques and strategies evolve over the last 2 decades. He wrote the book on SEO — "SEO All-In-One for Dummies," which covers time-tested algorithm-proof optimization methodology.
Read more of SEO 2014: Bruce Clay's PubCon South Roadmap of What to Expect.
---
These three speakers (Jake Bohall, Bill Hartzer and William Atchison) will sort through issues of the volatile algorithm with the aim of educating and making us less vulnerable to the constant change. Jake Bohall kicks it off the session.
Bohall notes that in 2011, Eric Schmidt testified in front of Congress and said there were more than 500 changes to the Google algo. This graph shows just eight named changes. All the changes we don't even know about happening behind the scenes have an effect on what SEOs do.
We've also seen negative SEO rising. Matt Cutts has said that doesn't happen and it doesn't have any noticeable effect, but Jake sees a lot of it happening all the time because they're digging into link cleanup efforts.
Inconsistency with Guidelines: Google has clear guidelines that instruct webmasters to avoid tricks intended to improve search engine ranking including any links intended to manipulate PageRank or a site's ranking in Google results. Even "natural" links would be considered a way to improve your ranking, so there's some inconsistency there.
So what's an SEO to do? Read more of #Pubcon Liveblog: Algo Chaos.
---
March 17, 2014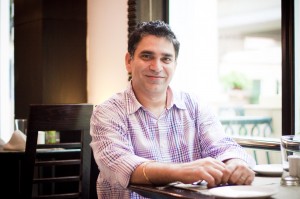 SEO in India is headed in the right direction, according to Siddharth Lal, managing director of Bruce Clay India — "there is a hunger to get to the right knowledge," he said.
"With Google tightening the screws on spam, SEOs who really know what they're doing are coming into the limelight," Lal said. "In years past, people could do link building and directory submissions and rank — but that doesn't work anymore. The focus is starting to shift to strong site architecture, page rank transfer and quality content — things that Bruce Clay Inc. has been doing right since the beginning."
In years past, Lal observed a "lack of understanding in the (Indian) market about the quality of work and level of work that is required" for SEO. Now, however, SEOs in India are looking beyond link building, as evidenced in the fact that the recent SEOToolSet Training in India was sold out.
Read more of SEO in India 2014: 'A Hunger to Get to the Right Knowledge'.
---
March 13, 2014
In this Q&A session, veteran SEOs Rae Hoffman, Warren Lee, Laura Ann Mitchell and Marshall Simmonds joined Danny Sullivan and Jeff Preston for an anything-goes, PowerPoint-free panel discussion fielding questions such as:
Does quantity of content still matter for rankings?
What should a company do when an employee leaves who authored quality content?
Should category filter pages be blocked from indexing?
Will Facebook become an active player in search?
What are tips for determining agency pricing for SEO?
Read more of Q&A Session with 4 Expert SEOs (Pubcon Liveblog)
---
For the SMX West grand finale, Google's +Matt Cutts and Bing's +Duane Forrester joined host +Danny Sullivan on stage for an audience Q&A session.
After introductions (and a selfie photo, which has become a theme this week), they dove into a back-and-forth discussion of many topics, including:
• What Amit Singhal might have meant when he hinted at an announcement regarding (not provided) keyword data
• Matt's rundown of "themes of the year"
• Google's progress shutting down link networks world-wide (and an unnamed "well-known guest blog network" soon to be penalized)
• How penalties will or won't follow when …
Read more of Meet the Search Engines
---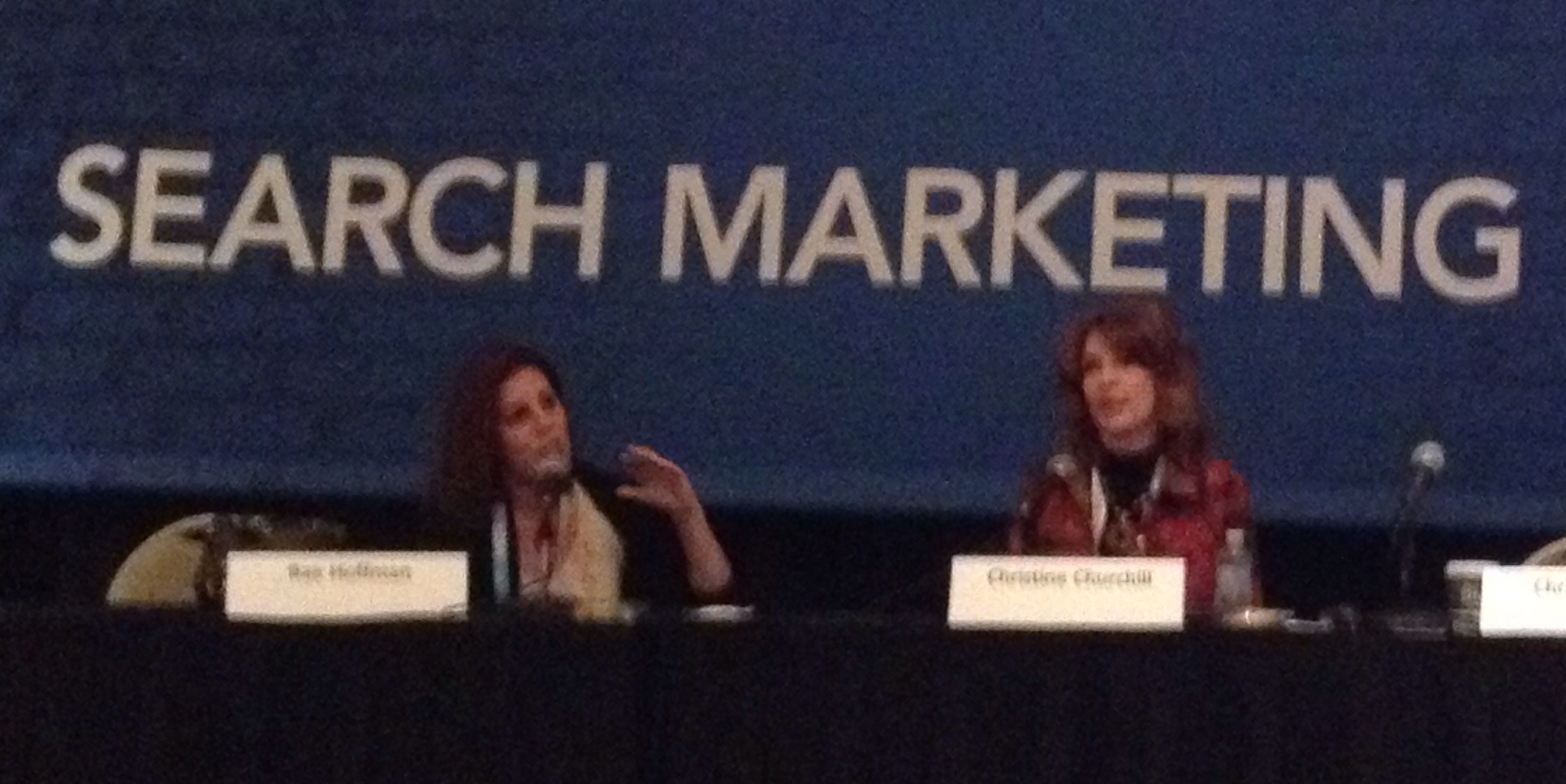 Post-not provided, it's becoming more and more important to rely on third-party keyword research tools. In this post I've documented the tools two industry experts (Rae Hoffman and Christine Churchill) recommend.
First up on the last day of SMX West 2014 is Rae Hoffman (CEO PushFire; @SugarRae). Rae is going to talk about two tools: SEMRush and KeywordBuzz.
TOOL #1: SEMRush
There's a free version of SEMRush and a paid version. The limited free version is "pretty much useless for doing any kind of deep dive into keyword research," says Rae. The paid version (which costs between $69 and $149 per month) is very helpful. We are going to look at the paid version of the tools in this session (and this blog post). Rae likes SEMRush because shows you both keyword volume and est. CPC.
Read more of #SMX Liveblog: My Post-Not Provided Keyword Research Tools (#31C).
---
March 12, 2014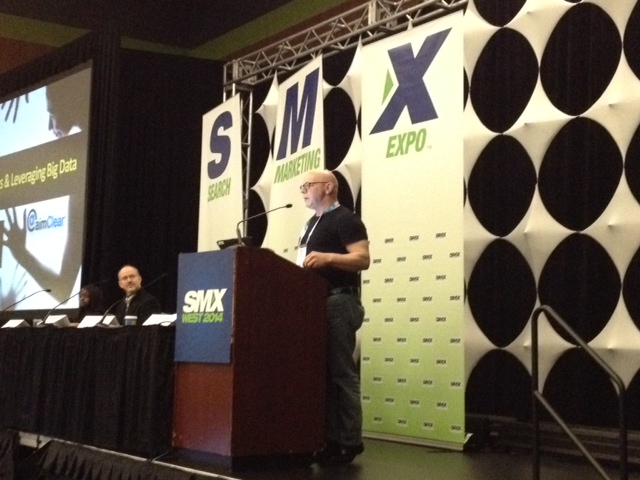 So we lost our keyword data. Now what? What does life for SEOs look like after not provided? This session is all about gleaning insights in a post-(not provided) search industry.
Panelists Benjamin Spiegel (Catalyst director of search operations), Marty Weintraub (aimClear CEO), and Laura Ann Mitchell and Ken Shults (Intel) agree: Organic optimizers have basically lost the connection between the term and the site activity. But that doesn't mean they don't have other actionable data to glean insights from search traffic.
This presentation (and liveblog) contains:
• How to glean insights from Google Webmaster Tools
• How to leverage big data
• What SEO metrics you DO need to know
• Third-party tools recommended for SEO …
Read all the practical tips in Life After Not Provided — #SMX Liveblog
---
Being small doesn't mean you're unable to succeed with big business competition! This SMX West 2014 session is framed kind of like a small biz to small biz one-on-one strategy session. The presenters have all worked with (or own) small businesses; they've all tried things that work, and they've all tried things that don't work. In these three presentations they share with us their success stories and tips you can apply to your own small business efforts.
Read more of #SMX Liveblog: Small Company; Big Results.
---