Bruce Clay Blog : 4/111 : SEO
October 26, 2012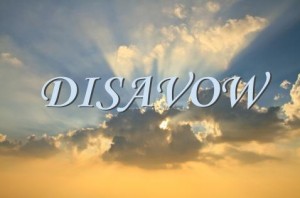 And Google said: "Let there be links."
And the SEM world saw the links and the links were good.
But then, the SEOs partook of the knowledge and understood how to game the system. And they built up a great and terrible web of links through the power of dark forces.
And Google said I will strike them all down with a flood of penalties. Yet I will spare those who are willing to do good and give them a tool to help rebuild and start fresh. The tool will be called Disavow.
Where the story goes from here is up to you and me.
Can the SEO world resist the temptation to turn this tool into the next force for undue manipulation?
Read more of Disavow: Getting Out of the Mess We Made & Advice for Starting Fresh
---
October 23, 2012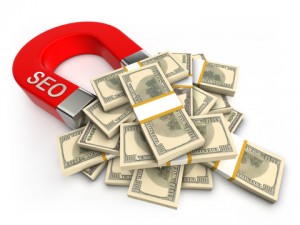 A website may be considered static in that, for most businesses, it remains more or less the same from day to day. A static website can be categorized as push marketing: it says what it says and speaks to whoever may stumble upon it or is pointed to it. However, this view of a website misses the major opportunity of pull marketing. Use your Web presence as a customer magnet by developing your assets.
Read more of A Website with Pull: The SEO Attraction.
---
October 12, 2012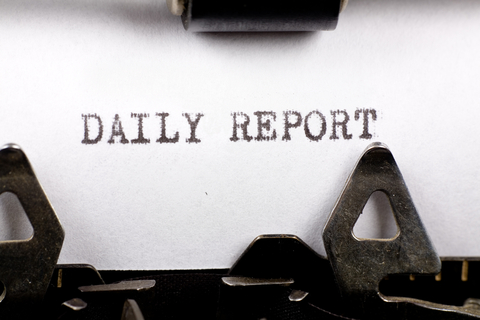 I recently asked our Facebook community what they wanted to read more of on our blog, and one of the suggestions was: "A blog post about ideas for blog posts!" I thought it was a great idea, because who doesn't need more fodder for blog content?
But since we're all wrapped up in conglomeration of industries and topics relevant to our own communities, I thought an approach to identifying blog content would be more relevant for more people. Today, we're going to look at how to use your communities and the challenges you face in your business every day to create useful blog content.
So let's dive in, shall we?
---
October 4, 2012
This session is a no-slides track where SMX brings together minds of the SEO industry to have a discussion between panelists and attendees about the future of SEO in 2013. On the panel is Alex Bennert of The Wall Street Journal, Duane Forrester of Bing, Scott Gardner of Bank of America and Rae Hoffman of PushFire. You can follow the hashtag #32A for chatter on this session. Danny Sullivan of Search Engine Land is leading the conversation.
---
Good morning from the third and final day of SMX East 2012! Last night, I was casually sitting on a bench on a street in NYC when a cockroach nearly landed on my head. No joke. I flew off that bench in 2.5 seconds, then noticed his little cockroach cronie by my foot who proceeded to stand up on his hind legs as if he were about to attack. I think they were trying to mug me.
But I digress. We're not here to talk about cockroach gangs, right? We're here to talk about advanced keyword research. You can follow Twitter tidbits for this session on #31B.
---
October 3, 2012
Day 2 of SMX East comin' at ya, and New York was very good to us last night. If you're in the city, you have to check out the tapas restaurant Las Rambles. Soo delish. But back to the topic at hand. In this session, we're talking Meta data, which can also be delish because there's lot of cool things you can do with it these day to help your website become more relevant and attention-grabbing. You can check out the hashtag for this session at #21C on Twitter.
---
October 2, 2012
I'm kind of excited to be covering this session because this is one of the Plus tracks – meaning anyone with the free-level conference pass can attend. Looking forward to seeing what it's all about.
Today we have Jon Ball (@LinkBuildingJon) of Page One Power. Wow, full house. He is starting down on the floor with the people. I love it when speakers do that. He starts off by saying you can be as relevant as you can be in your topical theme on your site, but if no one links to you, then you aren't going to get anywhere.
---
September 25, 2012
tructured data and the semantic web is, nerdy disclosure, one of my favorite SEO topics. Search is evolving before our eyes, not only to discover resources that answer our questions, but also to answer our questions itself, via instant-answer style mechanisms like Knowledge Graph.
I'm practically transported to the bridge of the Starship Enterprise. My hand is interlocked with my pre-teen heartthrob Wesley Crusher. We're .2 light years away from the Galatian moon, where we're going for our honeymoon. I command Computer to calculate the weather forecast when we arrive. Computer does my bidding.
Back in reality, Google has gotten really good at parsing structured data to deliver answers directly in search. Marketers have massive opportunity to stand out in search and provide extremely valuable info to web users. Whether you've been following the growth of the semantic web over the years or are just getting into it, you should know Matthew Brown.
Read more of Interview with Matthew Brown: SMX East Sneak Peak and Structured Data Primer.
---
September 24, 2012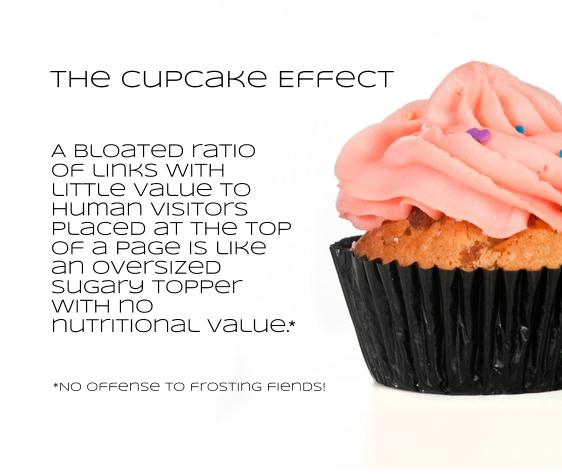 There are many reasons sites go bad. One in particular might be a problem with links. In one recently observed example, the home page is one long stack of about 200 links. This is a prime example of the cupcake effect in action. Lots of links on the top of a page with little text content. If you find yourself with a cupcake problem on your hands, there's a solution. Silo the site. This involves planning the themes covered by the site, organizing the site based on those themes, and providing adequate content to support those themes.
---
September 17, 2012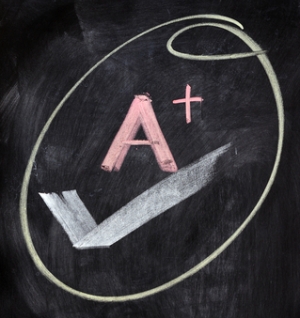 Monday's aren't so bad, especially when they're SEO Newsletter flavored. Did you get this month's industry news report in your inbox today? If not, here's what you'll find in the pages of SEO Newsletter: The Content Edition.
Feature: When Google Rates Your Web Content, Will You Make the Grade?
Back to Basics: Finding the Right Content Fit
International: Content Marketing — Focus on the Customer
Read more of Content Marketing Comes into Focus in This Month's Newsletter
---