SEO Archives - Page 4 of 130 - Bruce Clay Blog
April 18, 2014
Internet marketing is evolving — are you? This month's SEO Newsletter focuses on amplifying your business's online reach with articles explaining how to use an underutilized and under-publicized paid, local search marketing platform, AdWords Express, and a guide intended to help a business choose which social networks are a good fit for their audience and investment. The strongest SEO campaigns work hand-in-hand with paid campaigns and social media marketing, both of which amplify a brand's reach among new audiences.
Read more of SEO Newsletter: AdWords + Social Media = Amplified Reach.
---
April 11, 2014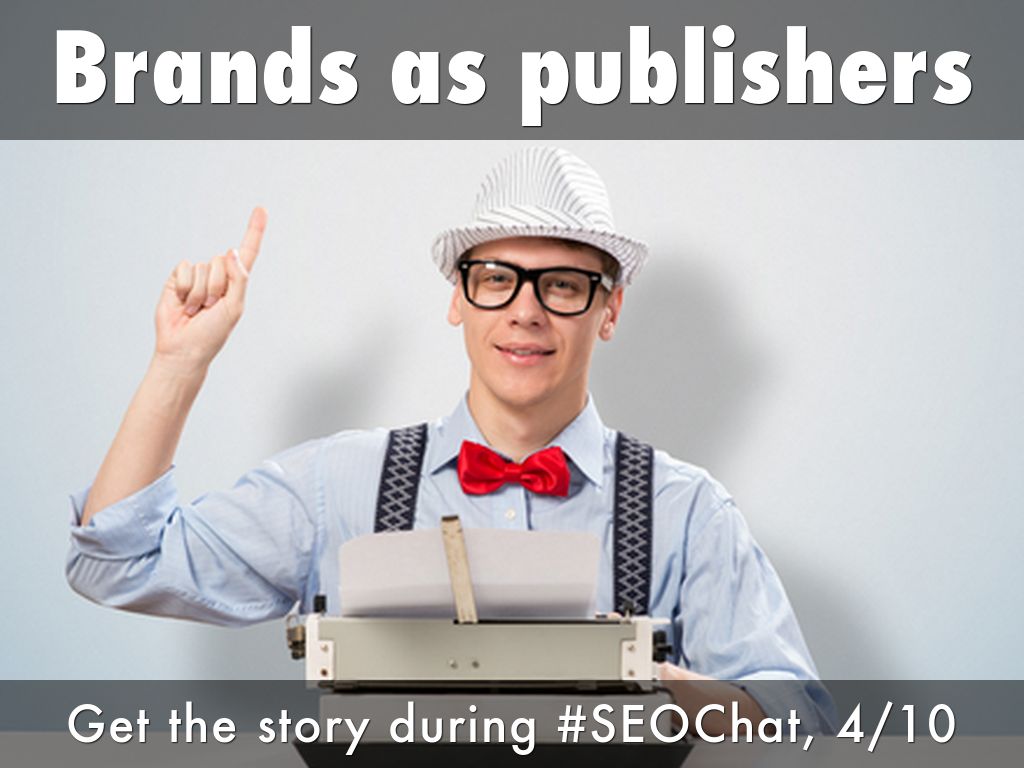 The SEO benefits of publishing and content marketing are huge. Google's head of webspam, Matt Cutts, has long preached that unique, compelling, user-focused content is the hallmark of a quality, well-ranking site. As brands become publishers, they also stand to earn top-of-mind recall and establish brand recognition.
Yesterday, Bruce Clay, Inc. hosted #SEOchat on Twitter. On the agenda? Brands as Publishers.
When SEOs take on a content publisher orientation, it helps think in terms of how to tell stories and how to manage assets as publisher organizations do. The best brands tell stories that resonate with their consumers — think of Dove's "Campaign for Real Beauty" or Dos Equis' "The Most Interesting Man in the World." These brands aren't just advertising — they're telling stories. This kind of strategic content marketing means brands and businesses have to be capable in the role of a publisher, i.e. creating and curating content, images and video that targets and engages specific audiences.
Read all about what SEOs discussed during this week's Brands as Publishers #SEOchat.
---
April 1, 2014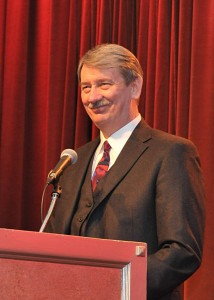 Since 1996, Bruce Clay has been commited to ethical SEO and his passion for all things concerning search. Armed with a "be a leader, not a follower" mentality, he has helped to shape the landscape of Internet marketing with his books, presentations and training — and earned his company a spot in the Inc. 500 | 5000 list for seven consecutive years.
Clay's SEO insights are laced throughout every chapter of his latest book, "Content Marketing Strategies for Professionals," coauthored by Murray Newlands. Clay uses his vast knowledge and experience to provide readers with SEO tips concerning:
blogging
curation
video
images
social media
paid search
and more
In a special interview, Clay shared some of his insights on being a CEO. It turns out a lot of the principles behind successful SEO, such as transparency and commitment to quality, are the same principles that have led to his success as a CEO.
Read more of How to Be Your Best SEO: Bruce Clay's Advice for Gaining Influence.
---
March 20, 2014
"What follows may be one of the most interesting SEO conversations that took place in New Orleans this week," says Virginia Nussey in her intro to this Pubcon South liveblog coverage.
With 7 SEOs, 150+ years of cumulative experience, 1 hour, and no rules, if you're a marketer interested in where SEO is going and where it's been this Pubcon Q&A session is not to be missed.
Read all of Pubcon Liveblog: SEO Moshpit Q&A with the SEO "Old School"
---
March 19, 2014
The filter bubble is the knowledge "bubble" Google's personalized search results have the potential to create. The filter bubble effect creates search results filled only with web pages, authors, and viewpoints that a searcher has previously "liked" or otherwise engaged with in the past. In this Pubcon session two speakers discuss how the personalized search "filter bubble" can affect branded, non-branded and local searches, and ways marketers can improve SERP exposure by circumventing Google's personalization layer.
Read more of #Pubcon Liveblog: SEO Beyond the Filter Bubble.
---
In the second week of December there were an increasing number of reports that author photos weren't showing up as often in SERPs. At Pubcon Las Vegas last year Matt Cutts said that when they reduced the number of authorship results shown in SERPs by 15% they saw better results. Take that to mean whatever Google speak you think it means. Here's the initial drop followed by continued periods of volatility.
Read more of Google+ and Authorship: 2014 Hot Topics and Trends
---
March 18, 2014
Our own Bruce Clay, president of the org that publishes this fine blog, lays a roadmap for search engine optimization in the coming year. The SMX West conference last week and comments made there by Google employees (at Meet the Search Engines and Amit Singhal's Keynote) are the source of this presentation.
Bruce has been performing search engine optimization since 1996 and has watched SEO techniques and strategies evolve over the last 2 decades. He wrote the book on SEO — "SEO All-In-One for Dummies," which covers time-tested algorithm-proof optimization methodology.
Read more of SEO 2014: Bruce Clay's PubCon South Roadmap of What to Expect.
---
These three speakers (Jake Bohall, Bill Hartzer and William Atchison) will sort through issues of the volatile algorithm with the aim of educating and making us less vulnerable to the constant change. Jake Bohall kicks it off the session.
Bohall notes that in 2011, Eric Schmidt testified in front of Congress and said there were more than 500 changes to the Google algo. This graph shows just eight named changes. All the changes we don't even know about happening behind the scenes have an effect on what SEOs do.
We've also seen negative SEO rising. Matt Cutts has said that doesn't happen and it doesn't have any noticeable effect, but Jake sees a lot of it happening all the time because they're digging into link cleanup efforts.
Inconsistency with Guidelines: Google has clear guidelines that instruct webmasters to avoid tricks intended to improve search engine ranking including any links intended to manipulate PageRank or a site's ranking in Google results. Even "natural" links would be considered a way to improve your ranking, so there's some inconsistency there.
So what's an SEO to do? Read more of #Pubcon Liveblog: Algo Chaos.
---
March 17, 2014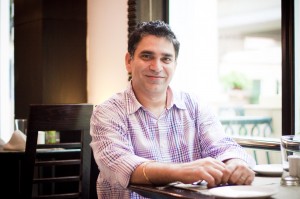 SEO in India is headed in the right direction, according to Siddharth Lal, managing director of Bruce Clay India — "there is a hunger to get to the right knowledge," he said.
"With Google tightening the screws on spam, SEOs who really know what they're doing are coming into the limelight," Lal said. "In years past, people could do link building and directory submissions and rank — but that doesn't work anymore. The focus is starting to shift to strong site architecture, page rank transfer and quality content — things that Bruce Clay Inc. has been doing right since the beginning."
In years past, Lal observed a "lack of understanding in the (Indian) market about the quality of work and level of work that is required" for SEO. Now, however, SEOs in India are looking beyond link building, as evidenced in the fact that the recent SEOToolSet Training in India was sold out.
Read more of SEO in India 2014: 'A Hunger to Get to the Right Knowledge'.
---
March 13, 2014
In this Q&A session, veteran SEOs Rae Hoffman, Warren Lee, Laura Ann Mitchell and Marshall Simmonds joined Danny Sullivan and Jeff Preston for an anything-goes, PowerPoint-free panel discussion fielding questions such as:
Does quantity of content still matter for rankings?
What should a company do when an employee leaves who authored quality content?
Should category filter pages be blocked from indexing?
Will Facebook become an active player in search?
What are tips for determining agency pricing for SEO?
Read more of Q&A Session with 4 Expert SEOs (Pubcon Liveblog)
---