SEO Archives - Page 4 of 142 - Bruce Clay, Inc. Blog
February 26, 2015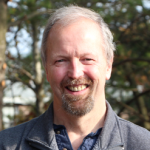 Eric Enge, CEO of Stone Temple Consulting, has been an SEO force since 1997. He's a co-author of "The Art of SEO," has a popular YouTube channel, and has written digital marketing articles for major publications such as Forbes, Search Engine Land, and Search Engine Watch, among others. Next week, he'll be speaking in two Search Marketing Expo (SMX) sessions: "The Growth of Direct Answers: How Should SEOs React?" and "How to Secure Your Site for Google's HTTPS Algorithm."
Today, Enge will shed light on the current state of search and social, complete with insights from his recent four-million tweet case study. Without further adieu, let's get to the interview!
---
February 25, 2015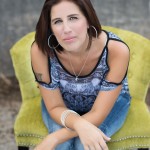 In less than one week, digital marketers from around the world for Search Marketing Expo (SMX). All month long, we've featured exclusive interviews with VIP SMX speakers, including the likes of Bing's Duane Forrester and Google's Gary Illyes. Today, we're excited to talk with one of SEO's most fiery females: Rae Hoffman, CEO of Pushfire and master of affiliate marketing and link acquisition. If you're headed to SMX, you can catch her in "Penguin Penalty Prevention: Link Acquisition & Audit Techniques You Need To Know" on March 4.
Read on to discover what Hoffman has to say about her "many moons" of digital marketing experience, her firm belief that the most effective Internet marketers stay "in the trenches," and much more, including thoughts on the good, the bad and the questionable of link acquisition strategies.
---
February 24, 2015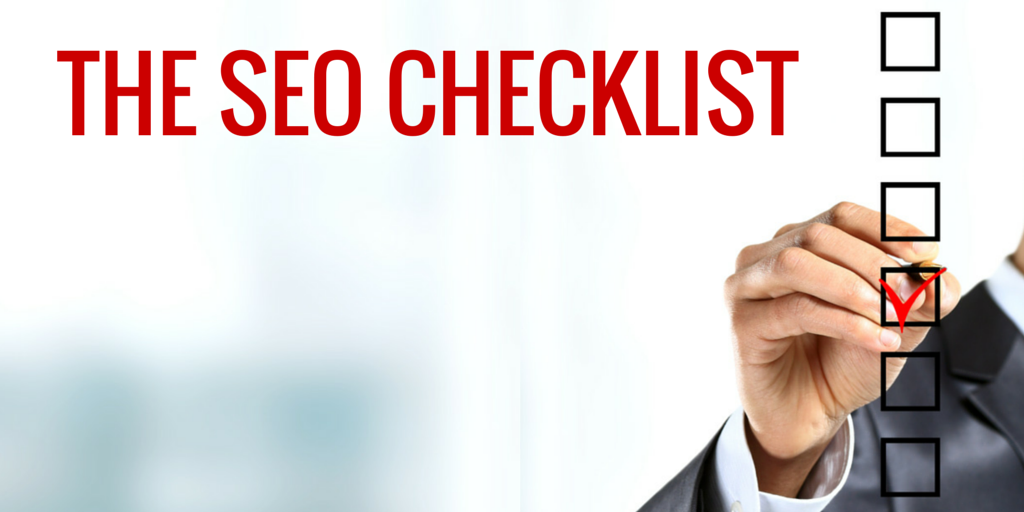 If you're just getting the hang of all the things that go into an optimized website, there's no doubt the list can be overwhelming. In Bruce Clay, Inc.'s SEO Training course, we offer students an SEO checklist as one of the many take-home materials.
Here, we'd like give you an excerpt of the SEO checklist. While not exhaustive, many people find it's a great accompaniment to their SEO projects.
Read more of SEO 101: The 29-Point SEO Checklist.
---
February 20, 2015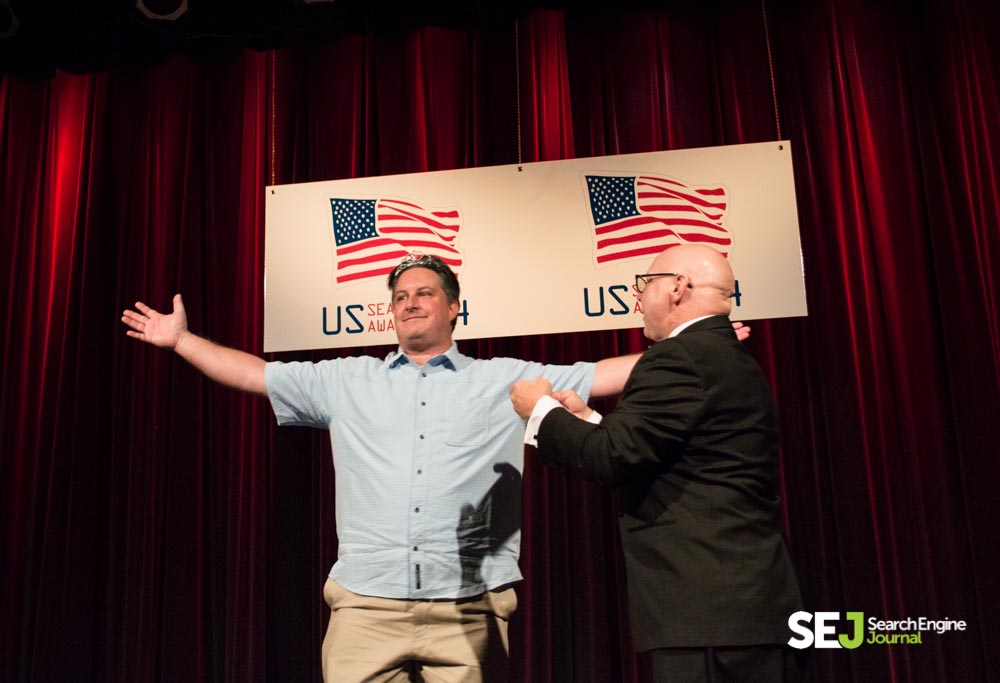 Getting a deal done in two months at a tech conglomerate like Microsoft is the corporate equivalent of a double back handspring. And that's exactly how long it took Microsoft to fully backtrack on the publicly derided layoff of Duane Forrester.
Forrester, a larger than life personality in the SEO world, literally dubbed the 2014 Search Personality of the Year, has been the voice of Microsoft's Bing search engine to the marketing community since 2011. Last October, Forrester found his name on a layoff list of 3,000. Search marketers who adore Forrester for his straight-talking, webmaster championing, laid-back demeanor were by turns shocked and annoyed. How could the No. 2 search engine spare its most public figure and PR Ace? What did the move say about Bing's attitude and support for the search marketing community? In December, Microsoft put any doubt of its commitment to search and the online business community to rest by admitting mea culpa and returning Forrester to his previous seat.
Read on to hear first-hand what happened behind closed doors to return Forrester to his role at Bing. We also get a peek of big things on the horizon at Bing, including Forrester's recommended process for a mobile usability audit … and a brand new ad type in the works.
---
February 17, 2015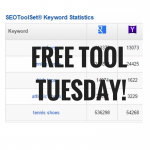 Use our free on-page optimization tool to analyze your competitors' on-page SEO optimization, and your own. A free SEO tool from Bruce Clay, Inc.
Read Free SEO Tool Tuesday: On-Page Optimization Tool Improves Organic Ranking Elements.
---
February 16, 2015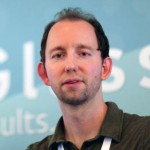 Meet Dr. Pete Meyers — Moz's marketing scientist and the brains behind the MozCast. MozCast reports volatility of Google SERPs as a weather report, measuring the changes in Google rankings daily in an effort to track algorithm changes.
"MozCast was born out of my frustration that Google admitted to hundreds of search changes every year, and we could only name a handful," Meyers explained. "The project has evolved a lot in the past three and half years, and the one thing I've heard from a lot of people is 'Thanks for letting me know I'm not crazy.' There are so many times when we think something changed, and we just need that gut-check. I hope MozCast helps fill that gap."
Running MozCast positions Meyers as a SERP historian. On March 3, Meyers will present "Dr. Pete's Guide To The Changing Google SERPs" at Search Marketing Expo (SMX) West. He'll bring audiences up to date on all the latest changes to the SERP, the Knowledge Graph boxes, the Local Pack, display carousels and more. Today, Meyers joins us on the blog for an exclusive interview about all things Google-related.
---
February 10, 2015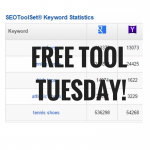 The KSP keyword research tool offer you a thorough, well-rounded view of keyword volume, competition, and context. Learn how this tool works, and seven ways this tool can help you with silong, competitive research, CRO, and more.
Read Free Tool Tuesday: 'SEO KSP' Keyword Research Tool.
---
February 4, 2015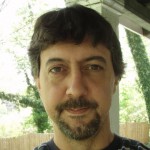 We're gearing up for Search Marketing Expo (SMX) West 2015 with interviews of key speakers in our SMX West Speaker Series. Today we welcome Bill Slawski, president of SEO by the Sea and director of Search Marketing at Go Fish Digital. 
An SEO for nearly 20 years, Slawski has major experience and knowledge to bring to the table. Slawski takes a technical approach to SEO, unafraid to pore over search engine patents to reveal the gears and levers powering search engine algorithms and technologies. He's written more than 1,000 blog posts and is a regular speaker at major industry conferences. SMX West attendees can catch him speaking on March 3 at 9 a.m. in "The Growth Of Direct Answers: How Should SEOs React."
For site owners and SEOs, there's a question of whether Google's direct answers are stealing their clicks and credit. The SEO industry is facing an evolution as marketers must extract opportunity from the new answer-box-filled SERP. Bill Slawski is just the SEO to help guide us to the possibilities.
Read SEO by the Sea's Bill Slawski on the Google Direct Answers.
---
January 28, 2015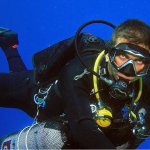 Today we're kicking off a month of interviews with brilliant minds from the SMX West speaker line up, including Duane Forrester, Senior Product Manager at Bing, Bill Tancer, General Manager at Experian and New York Times best-selling author, Dr. Pete Meyers, Marketing Scientist at Moz and Luke Summerfield, Partner Services Program Manager at HubSpot. Look for these white hot interviews in the coming weeks.
Up first is an interview with a very special guest: Google Webmaster Trends Analyst Gary Illyes. SMX West attendees can catch him speaking in two sessions on Wednesday, March 4. Read on to find out what llyes (an avid sky diver and scuba diver) has to say about:
his role at Google and his background
secure search and threats to online security
the importance of creating a good mobile experience for small business owners
the future of mobile development
And more! Click through to dive in to SEO with Googler Gary Illyes.
---
January 27, 2015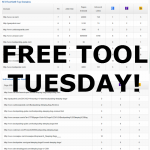 The Top-Ranked Websites by Keyword tool – a 100% free SEO tool from Bruce Clay, Inc. – is a great tool if you're looking to tackle the keyword-laundry-list-vetting second part of the keyword research process.
Here's how it works, what it tells you, and why you might want to consider using it.
Read Free SEO Tool Tuesday: Top-Ranked Websites by Keyword Tool Vets Your Keywords
---