SEO Archives - Page 4 of 141 - Bruce Clay, Inc. Blog
October 16, 2014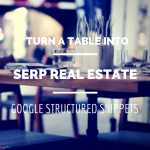 On September 22, the Google Research Blog announced Structured Snippets, a feature that "incorporates facts into individual results snippets in Web Search." What it amounts to is elements from an HTML table being shown right in the SERP. If this sounds at all like Structured Data, it should. Sort of. Google displays data from your website on their results page, yet it doesn't require schema markup or any other specialized coding. All you need is a table. Oh, and relevant data.
Read New Structured Snippets: An Enhanced SERP Snippet Is Just a Table Away.
---
October 9, 2014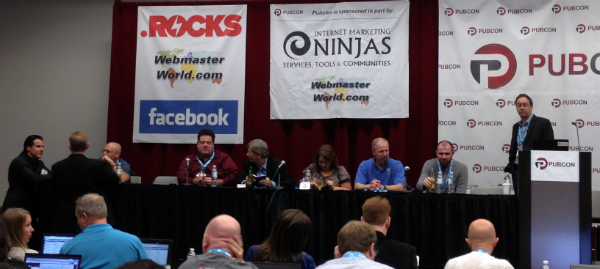 It's Pubcon's 15th birthday (and the final panel), and you know it's a party when there's beer and cake and an SEO Mosh Pit, a Q&A session where conference attendees get to ask their questions of some of digital marketing's best minds and leaders, including Bruce Clay, about the current SEO state of affairs.
Is SEO dead? Does Google have too much power and influence in our lives? What would be the top recommendations for earning money in the coming year?
Read the answers to these questions in Pubcon Liveblog: SEO Mosh Pit.
---
October 8, 2014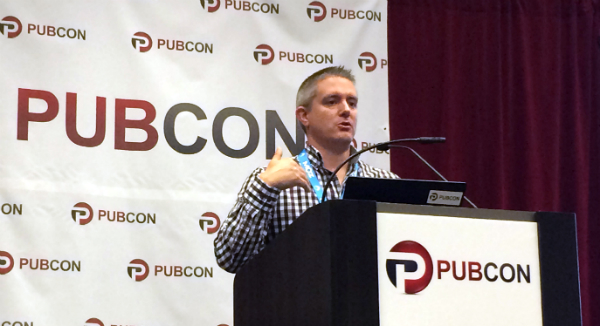 Rob Woods, SEO consultant, will share insights on press outreach that leads to strong links in this Pubcon Las Vegas 2014 session.
Why do press outreach? Mentions and links from press are one of the few authoritative links left that are guaranteed to stay safe for the foreseeable future. Press links have good link equity. One link can lead to many links. Press links are important for small, local sites as well as big, national sites. Caveat: Going after press links are hard work, take time and money, and you are going to face rejection from reporters.
Read how to get ready for an interview, find the right journalists and perfect your pitch in Pubcon Liveblog: Link Building through Press Outreach.
---
October 7, 2014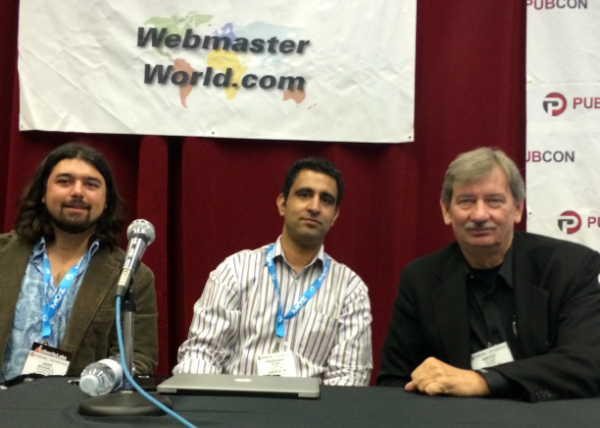 In this Pubcon Las Vegas session, Bruce Clay (president of Bruce Clay, Inc.), Prashant Puri (co-founder of AdLift) and Jake Bohall (vice president of marketing at Virante) are going to talk about an always-hot topic in SEO: Keyword data (Not Provided). Clay explains why he thinks (Not Provided) is not that big of a deal. Puri shares fresh ideas for gathering up more keyword data, regardless of keyword data provision by Google. And Bohall talks about chaos theory and how it applies to SEO.
Read Pubcon Liveblog: Search Algorithm Chaos & Keyword (Not Provided).
---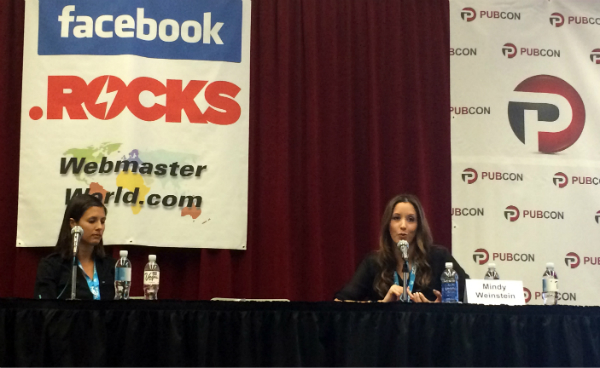 Mindy Weinstein, SEO Manager of Bruce Clay, Inc., and Lindsay Mineo, senior search strategist at ThunderActive, share tips and tools for SEO copywriting. Their lessons help writers craft content for people that's also rich for search engines. Whether you're writing an article, a blog post, your home page … where do you start? You need to start with the human element.
Read the full liveblog coverage from Pubcon's Copywriting Style Guide — Tools & Tricks for SEO Writers.
---
October 2, 2014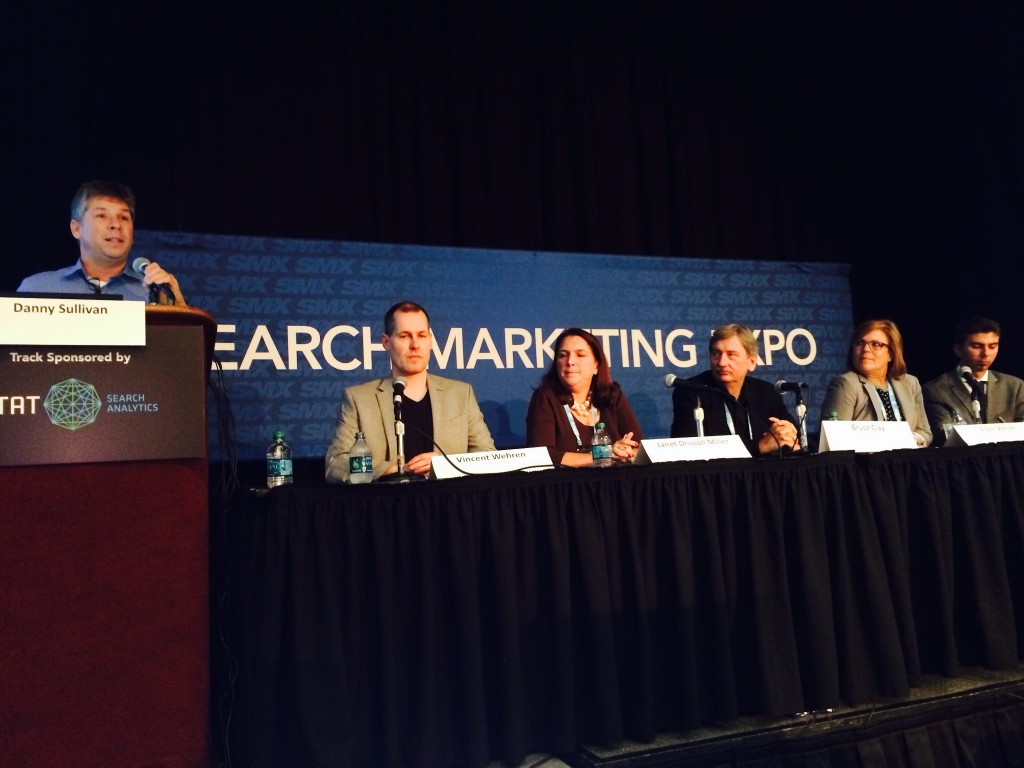 BREAKING NEWS: Google says Penguin Update could come next week.
When Danny Sullivan and an audience of search marketers have a public forum to ask questions of Bing and Google reps and search marketing industry veterans, you can learn something. Here's a snippet from the session that just happened at SMX East:
Danny Sullivan: "When can we expect that overdue Penguin update, Gary?"
Gary Illyes (Webmaster Trends Analyst, Google): "Soon. Very soon. Maybe next week."
Read the rest of this frank, PowerPoint-free Q&A session to learn why Gary Illyes called the next Penguin a "delightful update." Moderated by Danny Sullivan, this highly-engaged discussion, fielded a range of questions, from SMX first-timers to seasoned search veterans.
Read SMX East Liveblog: At Meet the Search Engines Session, Google Says Penguin May Come Next Week
---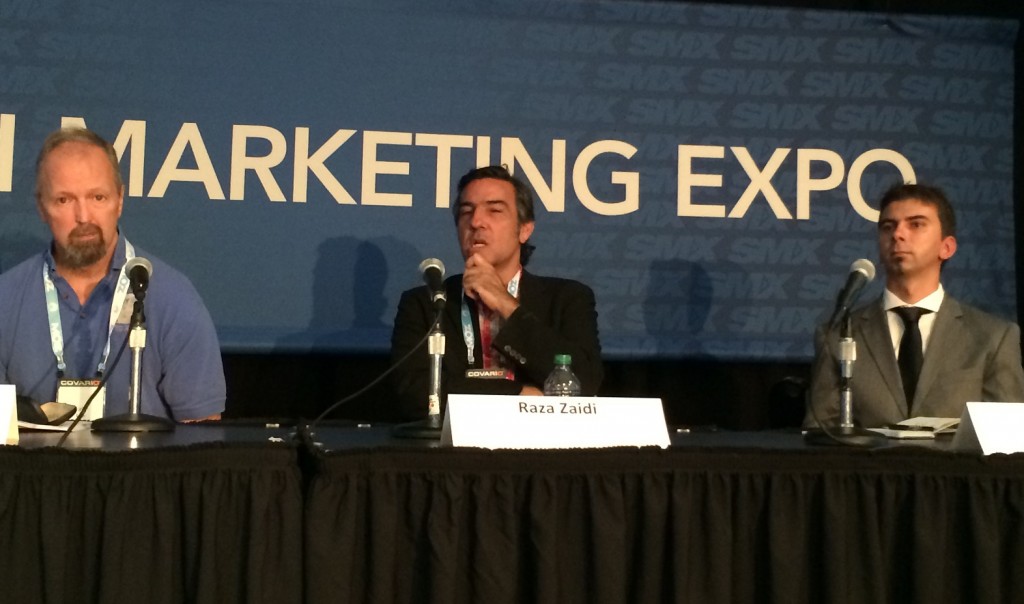 Googler Gary Illyes, who we can blame for the HTTPS ranking boost, talks about the future of secure search, Google's thoughts on secure search, passes along a message from John Mueller, and talks about the possible return of keyword data (scroll to Q & A at end). Eric Enge says he's seen "no material change" in moving to secure search, and Raza Zaidi weighs in on RSS and WordPress in relation to secure search.
Read more of Google's Gary Illyes Talks HTTPS & the Future of Secure Search; SEO VIPS Share Data/Experiences with HTTPS.
---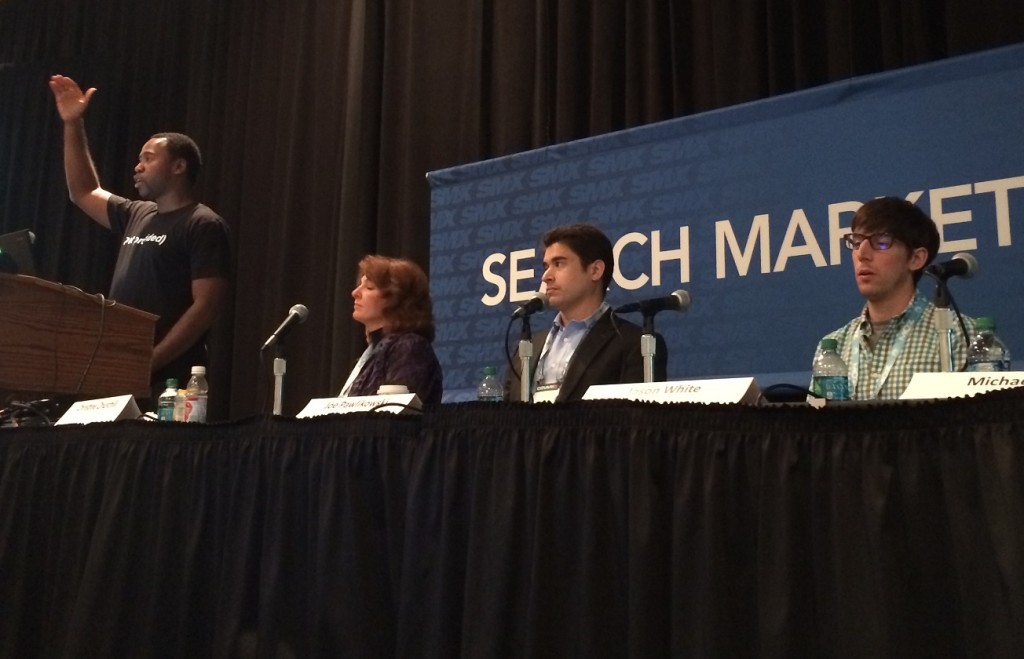 SEO masterminds Michael King, Jason White and Joe Pawlikowski share their top insights on keyword research. Discover their favorite tools, tried-and-true tactics, thoughts on persona research, (Not Provided) and much more. In this session, learn what keyword tools the pros are using, how to set client expectations from the start and the importance of mapping keywords to match the intent and vocabulary of your audience.
Read more of Keyword Research for Better Content & Audience Engagement.
---
October 1, 2014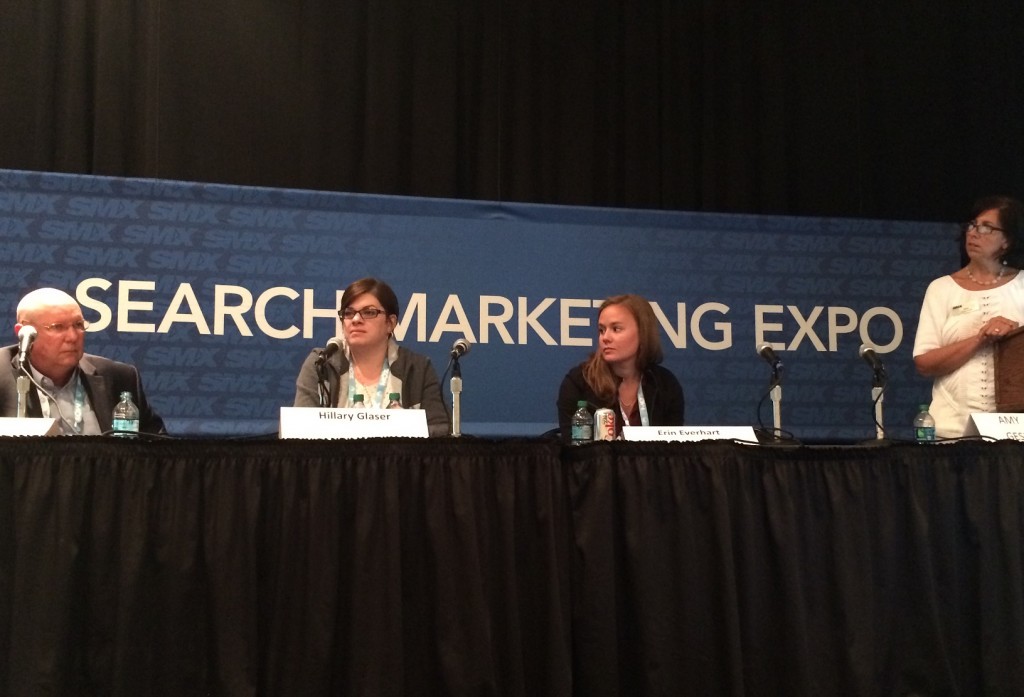 Internet marketers know the importance of SEO, SEM and content marketing … but that's not always the case with the C-Suite. Hillary Glaser stresses the importance of maintaining SEO. If your CEO/CMO is unconvinced of the power of ongoing Internet marketing, her insights on definitely must-shares. Erin Everhart shares the seven things she wishes execs understood. Tom Alison rounds out the session by sharing compelling statistics on the future of Internet marketing, and why PPC is necessary for branded terms.
Read more of Tough Love: What I Wish CMOs Knew About Search Marketing.
---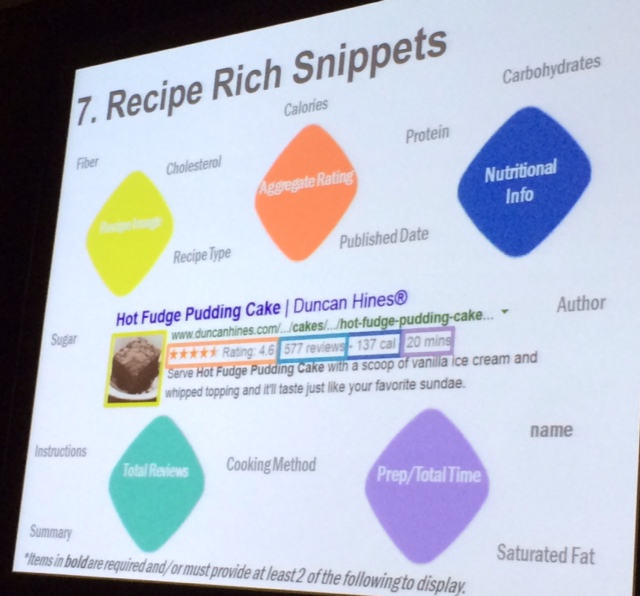 Have you reviewed your website inventory and implemented structured data markup wherever applicable? If you haven't, then maybe it should be next on your SEO to-do list. In this session, presenters go over some of the structured data types you might want to start using right now. Perhaps most important to your decision of whether or not you need to add markup now, speaker Mike Arnesen shares how to track the ROI of rich snippets. By connecting Google Analytics to your structured markup via Google Tag Manager, you'll find holes and gaps in your rich snippets and also be able to set goals for them.
Read more in 25 Smart Examples of Structured Data You Can Use Now
---