SEO Archives - Page 5 of 145 - Bruce Clay, Inc. Blog
June 1, 2015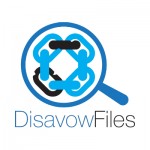 Ever wonder what's inside the search engines' black box of disavowed backlink data?
Google and Bing are the only parties who can see the disavow data given to them by site owners. We, the webmaster community, can't access this data to help us make informed decisions when vetting backlinks, researching sites, or creating our own disavow files.
Let's change that.
Today we're launching DisavowFiles, a free, crowdsourced tool aimed at bringing transparency to disavow data. Sign up for free at DisavowFiles.com.
Read the post on the reports, features and, of course, privacy and anonymity of DisavowFiles.com.
---
May 27, 2015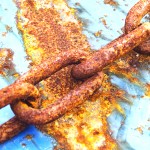 The search engines' disavow links tools are needed in today's link penalty environment. As with all powerful tools, they come with questions about proper use and concerns for abuse. It doesn't help that site owners have no insight into disavow data held by Google and Bing. As is often the case, SEOs have become comfortable with the unknown.
Are you at risk for a Penguin penalty? What about in the next update?
Are you a victim of negative SEO? Are you sure?
How do you know if you have backlinks that others have disavowed?
Would you like to know if another site has disavowed your pages?
On Monday, June 1, we announced the launch of our DisavowLinks service, a new tool that complements and brings transparency to disavow data. Shared at SMX Advanced, the crowdsourced tool was buzzed upon as it provides the search marketing community with much-needed balance to data ownership. Read more about the DisavowLinks tool.
In the meantime, let's talk about the whys, whens and hows of the search engines' tools for disavowing links. For steps on disavowing links with both Google and Bing, read the complete disavow link guide.
---
April 28, 2015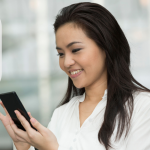 Are you a hands-on small business owner managing your own digital marketing grappling with Google's April 21st mobile-friendly update? We're here to help. This article is your go-to guide for dealing with the aftermath of Google's April 21st update. We're one week out from Google's latest major algorithm update and that means it's time to dive into data and plan ahead — because even if the mobile-friendly update boosted your mobile traffic, we know search engine optimization is never complete.
Read on for post-April 21st advice! This guide discusses everything a hands-on business owner needs to know about improving your website's appearance in mobile search results:
Creating a mobile baseline report in Google Webmaster Tools
Learning how to determine how your site was impacted
The mobile-friendly label vs. other SERP annotations
How to edit the new mobile breadcrumb URLs
Read more of The Comprehensive Mobile-Friendly SEO Guide for Business Owners Post-April 21st.
---
April 20, 2015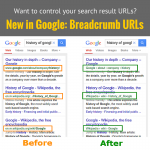 Google announced two more changes last week to the way URLs are displayed in mobile search results:
Mobile search results no longer show the actual page URL, but instead show a breadcrumbs-like format of the URL structure. This is rolling out worldwide.
The breadcrumbs-like information can show the site name in place of the domain name. This is rolling out in the U.S. only for now.
You can specifically control how the breadcrumb URL for your search results will appear if you add Schema.org markup to the HTML on your pages. Read more of Google's New Mobile Breadcrumb URLs: Making the Most of Your Site Name & URL Structure
---
April 15, 2015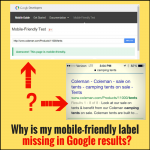 As the April 21st deadline to make your site mobile-friendly approaches, many sites are checking to see if their pages get the "mobile-friendly" annotation. Those two words are Google's promise to searchers that a result meets a certain standard of usability that mobile surfers are starting to expect.
What's concerning is that sometimes the label doesn't show up — even though Google's own Mobile-Friendly Test declares "Awesome! This page is mobile-friendly." In working with clients and through research, we've uncovered little-discussed reasons why a mobile-friendly annotation may not show up despite a page's being fully optimized for mobile browsing.
Read more of Why Is My Mobile-Friendly Label Missing in Google Search Results?
---
April 7, 2015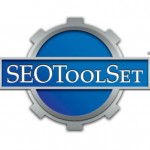 You may have heard of the SEOToolSet®. SEOs have been using it for technical and organic search engine optimization since 1997.
But have you heard of the free SEOToolSet — SEOToolSet Lite?
In March we rolled out the newest generation of the SEOToolSet, built from the ground up and full of new tools our SEO analysts asked for and vetted. SEOToolSet 6 has two tiers — Lite and Pro, and today we want to introduce you to the tools available to you for free in SEOToolSet Lite. There's no credit card required to sign up for SEOToolSet Lite, and there's no software to download. Just create a username and password, supply an email, and get instant access to four diagnostic tools for a single website project.
Learn about the tools available to you in SEOToolSet Lite: A Free SEO Tools Suite from Bruce Clay, Inc.
---
March 30, 2015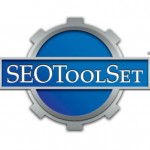 The SEOToolSet® is a suite of organic optimization tools built by SEOs, for SEOs. We created these tools to help us do our jobs better and we hope, in turn, they can help you do your job better, too.
Today we're launching SEOToolSet 6, the sixth generation of our tools. From the first-ever web page analysis program that Bruce Clay himself wrote in 1997 until now, our SEO software has always had a singular goal: Give SEOs the tools they need to increase a website's visibility in search.
The SEOToolSet is unique because it focuses entirely on search engine optimization. See how these tools help solve the challenges SEOs face every day, such as:
Have reports that monitor and prove SEO progress.
Figure out what's "natural" among top-ranked competitors.
Efficiently find missing meta tags, duplicate titles, and problems with canonical elements.
Read more of Oh, the Challenges SEO Tools can Solve …
---
March 27, 2015
Google's Feb. 26 announcement that the search engine will now "surface content from indexed apps more prominently in search" is significant news for SEOs. If a user has downloaded your app, your app content can get a ranking boost in their SERP — and if a ranking boost is on the table, it definitely makes an SEO stop and consider the possibilities.
On average, people install 26 apps on their phone … but there are more than 1.3 million apps in the app store. And we know that 5 percent of apps drive 92 percent of all app downloads. Moral of the story? Apps are a very competitive space, and before any coding begins, it's important to determine whether or not an app is worth the investment for your business.
Read more of Apps: The New SEO Frontier?
---
March 5, 2015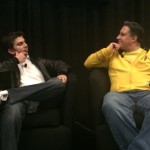 SMX West 2015 ends on a high note with "Ask the Search Engines." Search Engine Land Editor Danny Sullivan welcomes Google's Gary Illyes and Bing's Duane Forrester to the stage for a no-holds-barred question and answer session with two of Search's most important figures. These are the men with the inside info that we all want to hear.
Get the full scoop in this liveblog of Ask the Search Engines.
---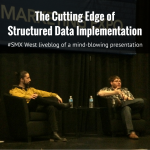 It's not enough just to implement structured data. That's par for the course, a requirement now and not an advanced opportunity. We're not early adopters and we have to think about the next step.
In this liveblog coverage of the SMX West session "The Next Generation of Structured Data: Taking Markup To The Next Level," you'll learn about some advanced things you can do with structured data. Our presenters go beyond Rich Snippets into the cutting edge of what Google's developing in data markup. Find out what speakers Mike Arnesen and Justin Briggs had to say in the full presentation liveblog.
---