SEO Archives - Page 5 of 136 - Bruce Clay Blog
March 18, 2014
These three speakers (Jake Bohall, Bill Hartzer and William Atchison) will sort through issues of the volatile algorithm with the aim of educating and making us less vulnerable to the constant change. Jake Bohall kicks it off the session.
Bohall notes that in 2011, Eric Schmidt testified in front of Congress and said there were more than 500 changes to the Google algo. This graph shows just eight named changes. All the changes we don't even know about happening behind the scenes have an effect on what SEOs do.
We've also seen negative SEO rising. Matt Cutts has said that doesn't happen and it doesn't have any noticeable effect, but Jake sees a lot of it happening all the time because they're digging into link cleanup efforts.
Inconsistency with Guidelines: Google has clear guidelines that instruct webmasters to avoid tricks intended to improve search engine ranking including any links intended to manipulate PageRank or a site's ranking in Google results. Even "natural" links would be considered a way to improve your ranking, so there's some inconsistency there.
So what's an SEO to do? Read more of #Pubcon Liveblog: Algo Chaos.
---
March 17, 2014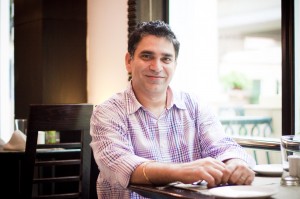 SEO in India is headed in the right direction, according to Siddharth Lal, managing director of Bruce Clay India — "there is a hunger to get to the right knowledge," he said.
"With Google tightening the screws on spam, SEOs who really know what they're doing are coming into the limelight," Lal said. "In years past, people could do link building and directory submissions and rank — but that doesn't work anymore. The focus is starting to shift to strong site architecture, page rank transfer and quality content — things that Bruce Clay Inc. has been doing right since the beginning."
In years past, Lal observed a "lack of understanding in the (Indian) market about the quality of work and level of work that is required" for SEO. Now, however, SEOs in India are looking beyond link building, as evidenced in the fact that the recent SEOToolSet Training in India was sold out.
Read more of SEO in India 2014: 'A Hunger to Get to the Right Knowledge'.
---
March 13, 2014
In this Q&A session, veteran SEOs Rae Hoffman, Warren Lee, Laura Ann Mitchell and Marshall Simmonds joined Danny Sullivan and Jeff Preston for an anything-goes, PowerPoint-free panel discussion fielding questions such as:
Does quantity of content still matter for rankings?
What should a company do when an employee leaves who authored quality content?
Should category filter pages be blocked from indexing?
Will Facebook become an active player in search?
What are tips for determining agency pricing for SEO?
Read more of Q&A Session with 4 Expert SEOs (Pubcon Liveblog)
---
For the SMX West grand finale, Google's +Matt Cutts and Bing's +Duane Forrester joined host +Danny Sullivan on stage for an audience Q&A session.
After introductions (and a selfie photo, which has become a theme this week), they dove into a back-and-forth discussion of many topics, including:
• What Amit Singhal might have meant when he hinted at an announcement regarding (not provided) keyword data
• Matt's rundown of "themes of the year"
• Google's progress shutting down link networks world-wide (and an unnamed "well-known guest blog network" soon to be penalized)
• How penalties will or won't follow when …
Read more of Meet the Search Engines
---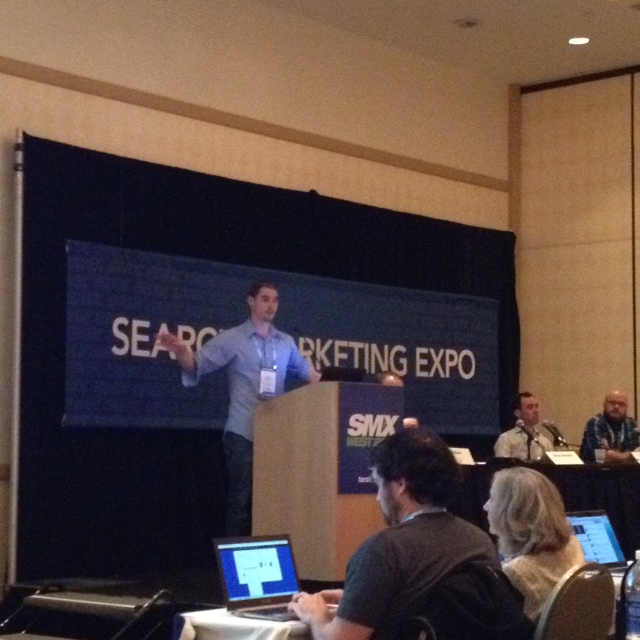 Hooooly Cow. This session was really above and beyond. If you need to set up or optimize your local presence, this fast and furious SMX West 2014 coverage delivers! There's a lot of really helpful, actionable information formatted into list form to make it easy to consume…
Read more of Google Local Optimization in 2014 — SMX Liveblog
---
March 12, 2014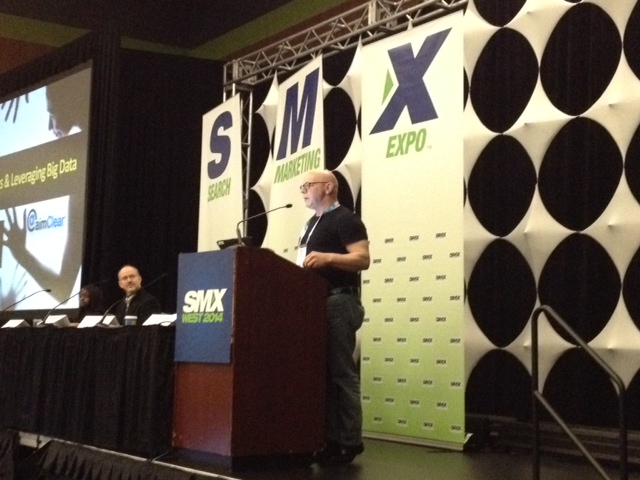 So we lost our keyword data. Now what? What does life for SEOs look like after not provided? This session is all about gleaning insights in a post-(not provided) search industry.
Panelists Benjamin Spiegel (Catalyst director of search operations), Marty Weintraub (aimClear CEO), and Laura Ann Mitchell and Ken Shults (Intel) agree: Organic optimizers have basically lost the connection between the term and the site activity. But that doesn't mean they don't have other actionable data to glean insights from search traffic.
This presentation (and liveblog) contains:
• How to glean insights from Google Webmaster Tools
• How to leverage big data
• What SEO metrics you DO need to know
• Third-party tools recommended for SEO …
Read all the practical tips in Life After Not Provided — #SMX Liveblog
---
Being small doesn't mean you're unable to succeed with big business competition! This SMX West 2014 session is framed kind of like a small biz to small biz one-on-one strategy session. The presenters have all worked with (or own) small businesses; they've all tried things that work, and they've all tried things that don't work. In these three presentations they share with us their success stories and tips you can apply to your own small business efforts.
Read more of #SMX Liveblog: Small Company; Big Results.
---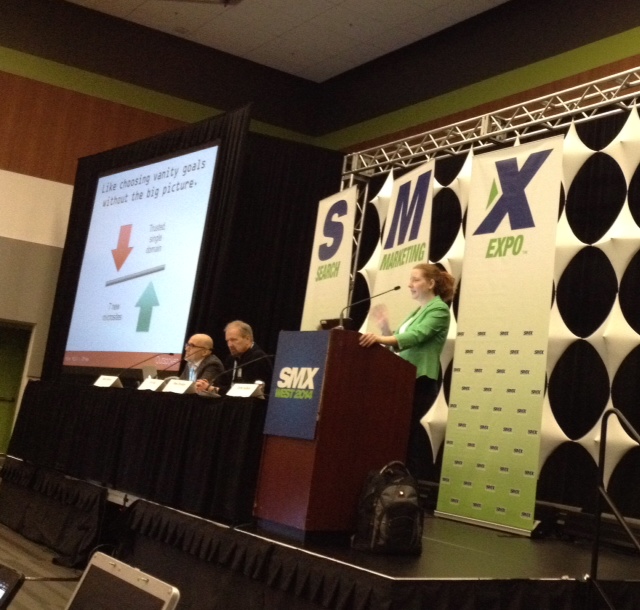 In this SMX West presentation, search marketing experts Rhea Drysdale (CEO of Outspoken Media), Eric Enge (CEO of Stone Temple Consulting) and Mark Munroe (director and SEO of Trulia.com) packed in a ton of valuable advice covering:
– What makes a great website
– How to invest in strategy, not tactics
– How to embed "SEO intelligence" throughout an organization
– 3 steps to becoming a better in-house SEO
– How to build an earned online reputation
– 10 one-liners that can frame your SEO strategy
Read all of their insights in Long-Term SEO: How to Win for Years, Not Days (SMX Liveblog)
Drysdale, the CEO of +Outspoken Media, clarified that SEO is by no means dead and revealed the characteristics of a great, long-term brand.
Munroe, the Director and SEO of +Trulia, shared ways in-house SEOs can be even stronger and noted that link building is still incredibly important for SEO.
Enge, CEO of Stone Temple Consulting, stressed the importance of maintaining a forward-facing point of view at all times because SEO is a constantly shifting landscape. He also talked about the vital importance of reputation and trustworthiness.
---
If you have a mobile app, this panel covers opportunities to reach new users through mobile app SEO and App Store optimization. App Store Optimization (ASO) is different than SEO because app stores are different. ASO also includes: Top Charts, icons, screenshots, ratings, reviews, etc. Like SEO, the best ASO is a full, well-rounded marketing strategy.
Apps are eating mobile. The percentage of time spent on mobile apps while on mobile: 80%
"For the average app, search actually makes up the vast majority of installs." —Google Play. 50% of daily active users (DAUs) search for apps weekly. There are 6 million unique phrases searched monthly in Google Play App Store. These figures were shared at the last Google I/O conference.
Read more of SMX Liveblog: App Store Optimization & SEO for Mobile Apps.
---
March 11, 2014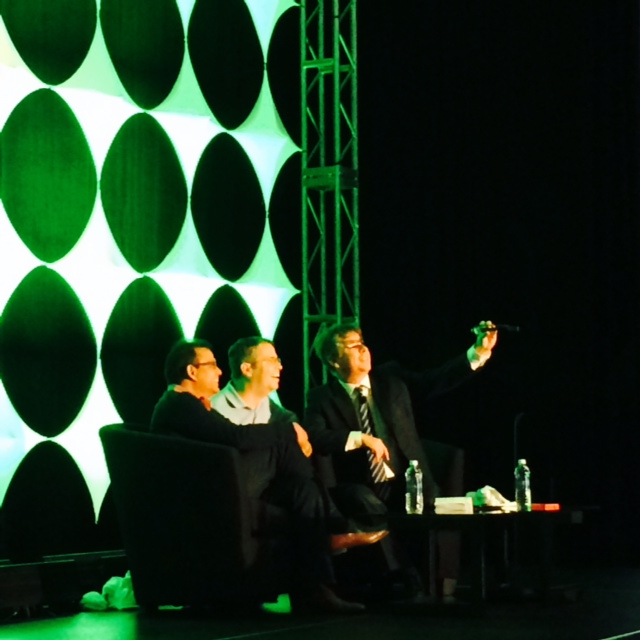 Amit Singhal is "the one who knows how Google ranks things," Danny Sullivan, Search Engine Land editor-in-chief, says as he introduces our feature keynote speaker. Amit's resume reads Senior Vice President and Google Fellow, Google, Inc.
Hummingbird has been a complete rewrite of our system. The last time we did a complete rewrite was shortly after 2000. In the last decade, numerous new technologies have been built, including Knowledge Graph. And people are speaking queries naturally. To serve the future you have to change things. One thing that's changed is that people are going to type 2-word queries. The mobile revolution has forced us to rethink a search system that is awesome, like Google has always sought to be.
Natural language, longer queries, how close various words are in order to signal a concept — these are things Google has been working on.
Whenever you build a technology, take ideas you have (such as Google Now) and try them with the existing technology. When you try a few times you realize the technology that exists isn't going to solve the problem so you start from the ground up with a new foundation. Your previous foundation may have allowed you to add one more layer, but not more than that, so you start with a new foundation.
Read more of #SMX Liveblog: Google Search Chief Amit Singhal's Keynote Conversation
---