Social Media Marketing Archives - Page 2 of 39 - Bruce Clay, Inc. Blog
October 1, 2015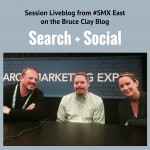 You can't think about search without thinking about social media, and vice versa. They complement each other, and both initiatives come out stronger when they're approached holistically. In SMX East's "Better Together: Search + Social," Casie Gillette, Eric Werner and Geoff Colon share their tips straight from the search and social trenches.
Read the liveblog.
---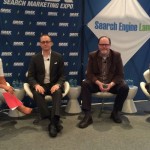 The second largest search engine is YouTube, which is where your videos should be placed and properly optimized. This information-rich SMX East session gives you practical tips on how to master video marketing in the YouTube wonderland.
Read the session liveblog to find out more.
---
September 29, 2015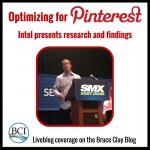 If your target audience is using Pinterest, it's time to start optimizing for this search engine (because it's not a social platform). Intel's Director of SEO Laura Mitchell and Community Manager Scott Jaworski (@scott_jaworski) provide tips on the most effective SEO tactics to apply on Pinterest.
Read the liveblog.
---
July 9, 2015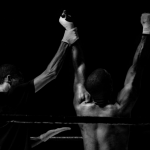 Twitter chats are a crazy-effective way to skyrocket Twitter engagement. The following is a guide that teaches you how to leverage Twitter chats to amplify your brand voice. You'll learn how to identify Twitter chats that make sense for your niche, engage in them effectively and turbo charge your social media marketing efforts. Fair warning: further reading may result in excess Twitter engagement. Proceed with caution — your Twitter's about to blow up.
---
December 11, 2014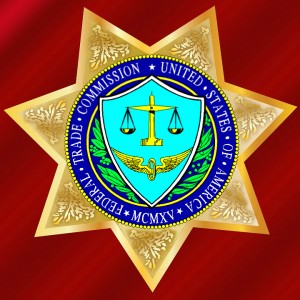 Reaching out to influencers is a public relations tactic as old as time. But a whole boutique marketing industry has cropped up in the last few years as more people gain niche Internet celebrity status, opening opportunities for agencies and brands to get endorsements from online social influencers. Who is and isn't an advertiser used to be pretty black and white, but these days, understanding who is compensated for their endorsements requires an eye for shades of gray. The FTC wants to remove that ambiguity.
There's a new sheriff in social media. Last month, the Federal Trade Commission settled charges against ad agency Deutsch LA for Twitter use that violated disclosure-in-advertising rules. It's the first such case the FTC has settled, so it's groundbreaking news for social media marketers.
How do the full-disclosure guidelines impact marketers? In Twitter, does it mean that even within the limited 140-character space of a tweet, an ad must disclose in a "clear and conspicuous" way a financial relationship with what you're endorsing? Failing to do so might result in prosecution and penalties for your company.
Read more of How the FTC's New Disclosure Ruling Affects Social Media Marketers
---
December 9, 2014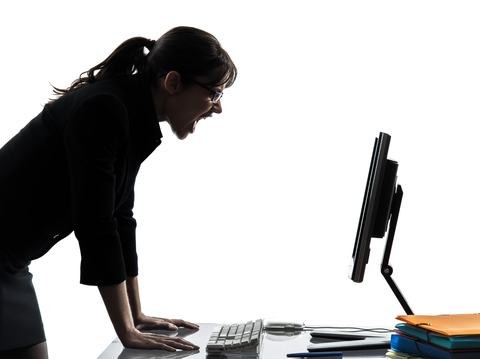 When it comes to social media marketing and community management, it's not always sunshine and hashtags. When you post daily, ad infinitum, there are little things that just can't help but get on your nerves — especially when you encounter them multiple times a day, everyday. So, in the spirit of sharing, I've decided to even share this: a social media wish list that enumerates all the small things I wish would change about managing social media. Read on to see if you can relate.
---
October 15, 2014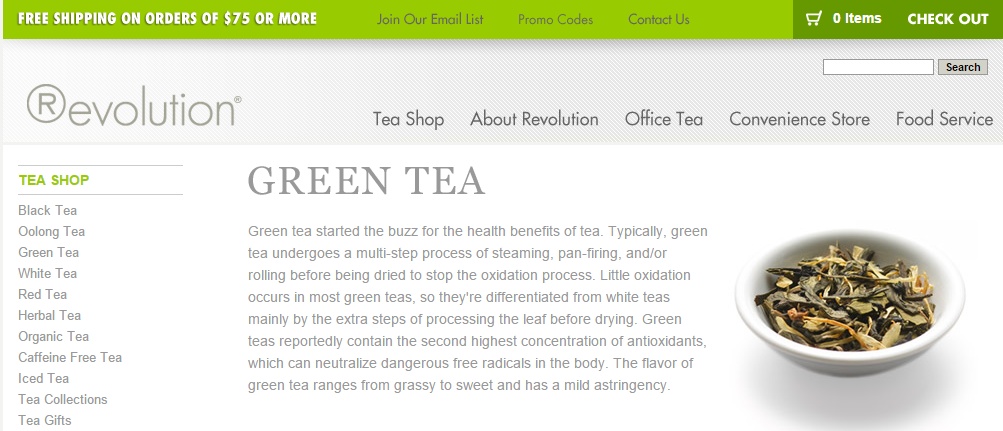 The key to maximizing your social distribution is controlling the way your content is displayed in social media feeds rather than letting Facebook, Twitter and other social platforms decide for you.
To learn how social meta tags can provide optimal titles, descriptions and images when content is shared on Facebook, Twitter, LinkedIn and Google+, read How To Use Social Meta Tags to Optimize Social Sharing.
---
October 9, 2014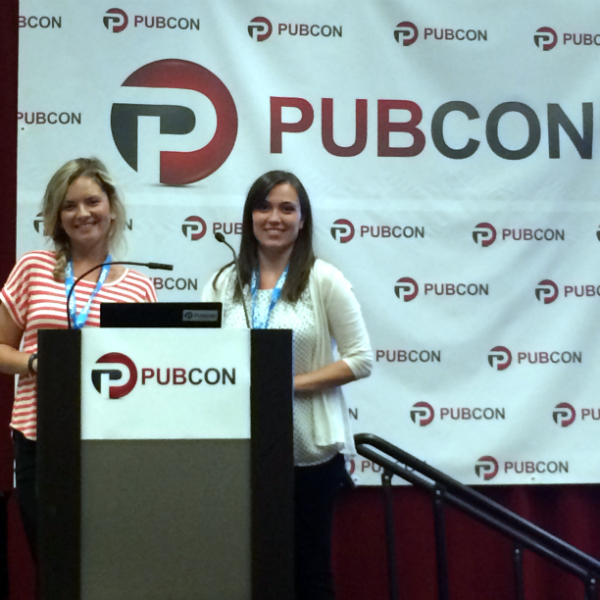 Persona research is taking data and turning it into a person. That person is your persona and you think about him/her whenever you're creating your content.
What do personas have to do with social media contests? If you don't understand your personas, your social media contest is likely to fail. One of the most common reasons why business fail to gain ROI from their social media marketing efforts is their failure to fashion their content to target specific personas.
Read Pubcon Liveblog: Utilizing Personas in Social Media Contests.
---
October 8, 2014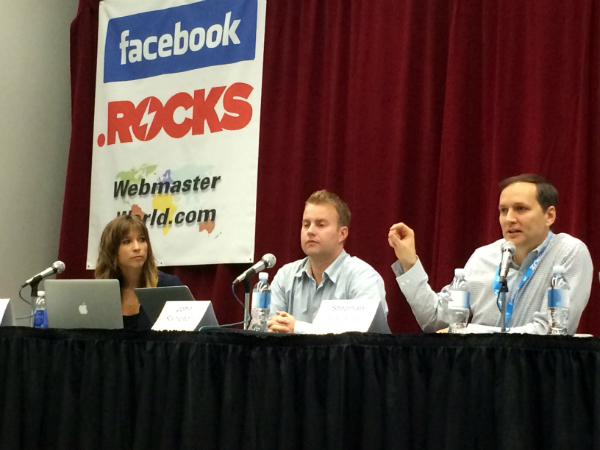 Have an interest in Pinterest? You should – there are 70 million users are Pinterest, and their business is up for grabs. John Rampton, editor-at-large at Search Engine Journal, Stephan Spencer, vice president of SEO at Covario, and Cynthia Johnson, director of social media marketing at RankLab, share their insights on wielding Pinterest for to drive traffic, build community and boost sales.
Read the full liveblog coverage of this tip-packed session that will rock your board.
---
October 3, 2014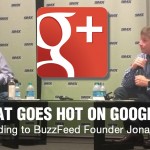 In the keynote at SMX East this week, BuzzFeed Founder Jonah Peretti talked with Search Engine Land Founding Editor Danny Sullivan about social media, SEO and going viral. In the middle of the conversation, Peretti talked about Google+ in less-than-flattering terms.
I think we (the Digital marketing community) should talk about what he said. Not because his criticism mocked the social network, but because it was constructive.
Some of Peretti's comments on Google+ became Twitter soundbites that sounded pretty negative. However, context is everything …
Read more of What Content Goes Hot on Google+
---