Social Media Marketing Archives - Page 2 of 40 - Bruce Clay, Inc. Blog
March 31, 2016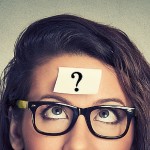 If you've ever tried to hire a social media manager for your business, you might have experienced the challenge of trying to separate the applicants interested in playing on Facebook and Twitter all day without any battle-tested experience building a brand and encouraging engagement.
If you want to hire a social media manager but want some guidance on vetting candidates, you've come to the right place. This article will guide you through our criteria and interview questions you need to ask!
---
March 2, 2016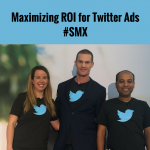 What are the do's and don'ts of creating content for Twitter ads? Bryan Sise, Kayt Zelley and Abishek Shrivastava — three VIPs from Twitter – share the do's and don'ts, plus DATA-DRIVEN tips and strategies for maximizing your ROI on Twitter in this SMX West 2016 session.
Dig into our liveblog Maximizing ROI for Twitter Ads #SMX.
---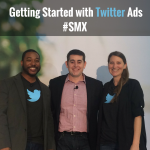 Ready to significantly improve your Twitter ads? Three representatives from Twitter – Vernon Wharff, Nate Wright and Kate Fauth – take the SMX West 2016 stage to share their insights on meeting the challenges of advertising in a mobile world, targeting your audience, setting up your Twitter campaign and measuring your success.
Read our liveblog Getting Started with Twitter Ads #SMX.
---
February 17, 2016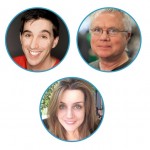 One sure-fire way to take your social media skills to the next level is listen in when industry leaders share their tried-and-true techniques and tips — and that's just what Mark Traphagen and Dustin Stout did when they sat down with me for a no-holds barred social media deep dive in advance of their upcoming sessions at Search Marketing Expo (SMX) West. Check out the video!
---
December 16, 2015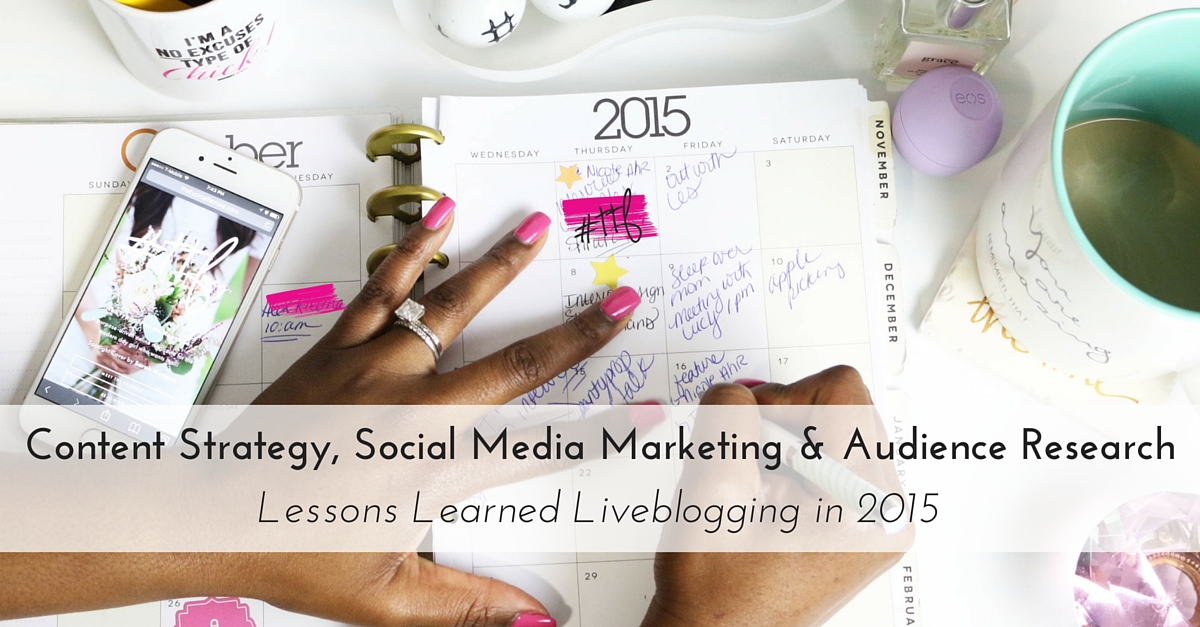 If one lesson emerged regarding content in 2015, it was that a digital marketer's strategy should revolve around quality over quantity. Quality necessitates editorial planning, audience understanding and persona research, as well as the social media marketing and PR outreach. Throughout the year, experts in our field (including Gary Illyes, Marty Weintraub, Wil Reynolds, Lisa Buyer and Mindy Weinstein) shared their tried-and-true tactics for creating what Rand Fishkin lovingly refers to as 10X better content.
In today's content-focused track of the 2015 Virtual Conference, read up on these tactics and find out how you can apply them to your own content marketing.
---
October 12, 2015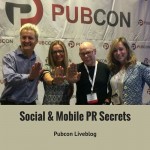 Do you want press for your business? Yes please! Here's how to use social media in traditional and new ways to reach and influence the media. New opportunities to be covered by today's speakers include making sure your content is mobile friendly and targeting the media through paid Facebook promotions.
Read the liveblog Social and Mobile PR Secrets.
---
October 9, 2015
Personal branding and social strategy – it's a subject close to all digital marketers' hearts. Mark Traphagen, Matt Craine and Mel Carson are speaking on this hot topic at Pubcon Las Vegas. Hear what they have to say on the importance of personal branding in a world
where everyone is Googling everyone else in the this in-depth liveblog. Trust us, you don't want to miss these tips!
---
October 6, 2015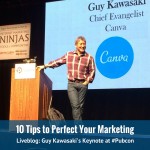 Day 1 at Pubcon Las Vegas starts with a session by Guy Kawasaki that's to the point and doesn't suck, as the chief evangelist of Canva takes his own advice for giving a high tech speech. Guy is a name-brand marketing pro and an evangelist. He's the author of The Art of Social Media, The Art of the Start, APE: Author, Publisher, Entrepreneur, Enchantment, and has a million and a half Twitter followers who follow him for his marketing insights.
In this insightful session, Guy shares 10 tips you can start implementing now on how to enhance your marketing in the age of social media.
Read the full liveblog of Guy Kawasaki's How to Perfect Your Marketing.
---
October 1, 2015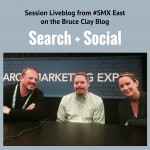 You can't think about search without thinking about social media, and vice versa. They complement each other, and both initiatives come out stronger when they're approached holistically. In SMX East's "Better Together: Search + Social," Casie Gillette, Eric Werner and Geoff Colon share their tips straight from the search and social trenches.
Read the liveblog.
---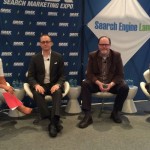 The second largest search engine is YouTube, which is where your videos should be placed and properly optimized. This information-rich SMX East session gives you practical tips on how to master video marketing in the YouTube wonderland.
Read the session liveblog to find out more.
---