Social Media Marketing Archives - Page 4 of 40 - Bruce Clay, Inc. Blog
May 14, 2014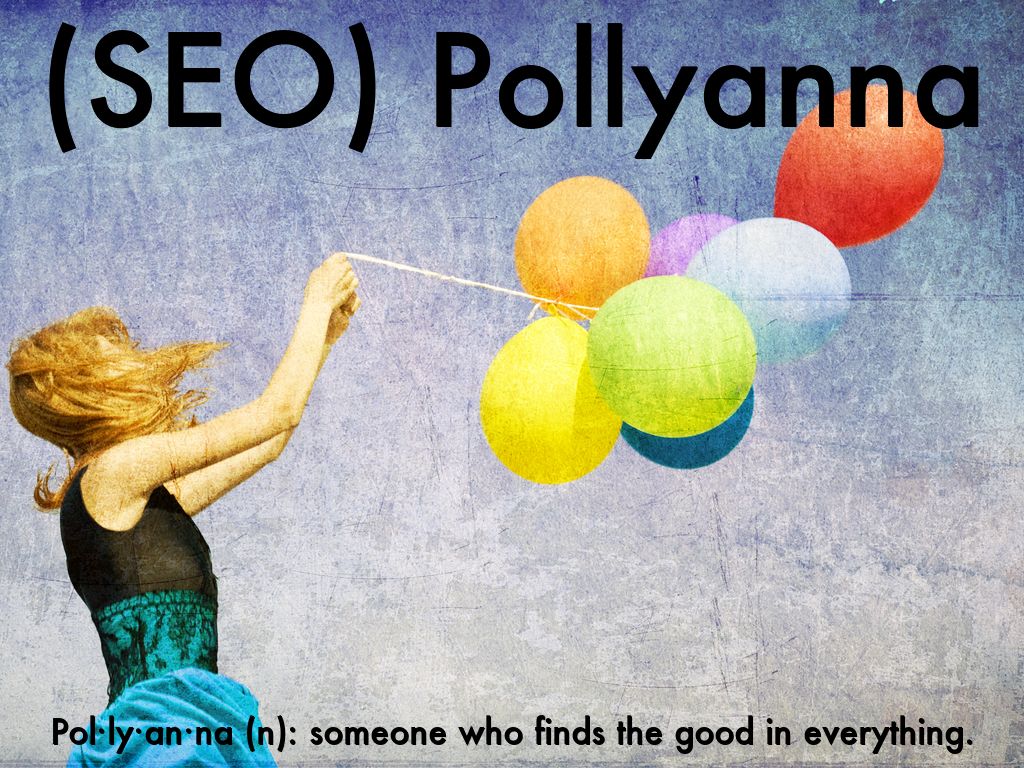 SMX Advanced is fast approaching — come June 11, SEOs and Internet marketers will flock to Seattle for the much-anticipated conference. Bruce Clay, an official SMX training partner, is gearing up for his SEO Training workshop and Jayme Westervelt is working out her fingers in preparation for some serious liveblogging action (check out our liveblog schedule). With more than 30 sessions focusing on organic, paid, local and mobile optimization, Internet marketers can't wait for SMX Advanced — we can't wait either … which is we bring to you the SMX Advanced 2014 Series.
This series will highlight select SMX Advanced speakers. They'll give us a sneak peak at what their top Digital marketing insights they'll be sharing at this year's conference. Today, we're putting Lisa Williams, director of digital marketing strategy at Search Discovery, in the hot seat. Williams, an Digital marketing veteran with more than 17 years of experience, has been featured in publications such as Glamour, The Boston Globe, Kiplinger, and the Oregonian. shared her expertise at conferences across the world.
Williams is a featured presenter in 25 Social Media Ideas For The Advanced Search Marketer (June 11 at 9 a.m.) — this session will feature actionable ideas and techniques that will help you implement and optimize that sweet spot where search and social intersect.
Read more of SMX Advanced 2014 Series: Search and Social Strategy with Lisa Williams.
---
April 18, 2014
Digital marketing is evolving — are you? This month's SEO Newsletter focuses on amplifying your business's online reach with articles explaining how to use an underutilized and under-publicized paid, local search marketing platform, AdWords Express, and a guide intended to help a business choose which social networks are a good fit for their audience and investment. The strongest SEO campaigns work hand-in-hand with paid campaigns and social media marketing, both of which amplify a brand's reach among new audiences.
Read more of SEO Newsletter: AdWords + Social Media = Amplified Reach.
---
March 28, 2014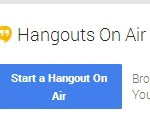 Most businesses today have accepted social media as a necessary part of a content-based marketing strategy. On Twitter you can communicate short-and-sweet deals, tips, news headlines, and photos of the flavor of the day. On Facebook you can run contests, post pictures, and link to blog posts. But how many businesses realize the opportunity that is Google+?
More than just another social platform, Google+ offers SEO, branding, and audience-engagement benefits. Its integration with Google search and all Google products brings undeniable SEO benefits beyond those of other social media platforms. But its Hangouts On Air feature, in particular, can be a real game-changer that helps brands build traction and expertise in their field faster and more cheaply than any other way. Here you'll discover:
• Why you need to be on Google+ (and why it's "just dumb" not to)
• How to host a Hangout On Air for maximum brand benefit
• How to build your brand by attending HOAs, too
Read more of How to Build Your Brand with Google+ Hangouts On Air
---
March 17, 2014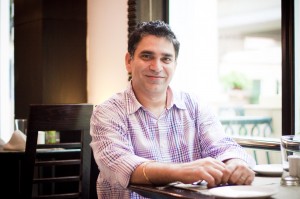 SEO in India is headed in the right direction, according to Siddharth Lal, managing director of Bruce Clay India — "there is a hunger to get to the right knowledge," he said.
"With Google tightening the screws on spam, SEOs who really know what they're doing are coming into the limelight," Lal said. "In years past, people could do link building and directory submissions and rank — but that doesn't work anymore. The focus is starting to shift to strong site architecture, page rank transfer and quality content — things that Bruce Clay Inc. has been doing right since the beginning."
In years past, Lal observed a "lack of understanding in the (Indian) market about the quality of work and level of work that is required" for SEO. Now, however, SEOs in India are looking beyond link building, as evidenced in the fact that the recent SEOToolSet Training in India was sold out.
Read more of SEO in India 2014: 'A Hunger to Get to the Right Knowledge'.
---
March 11, 2014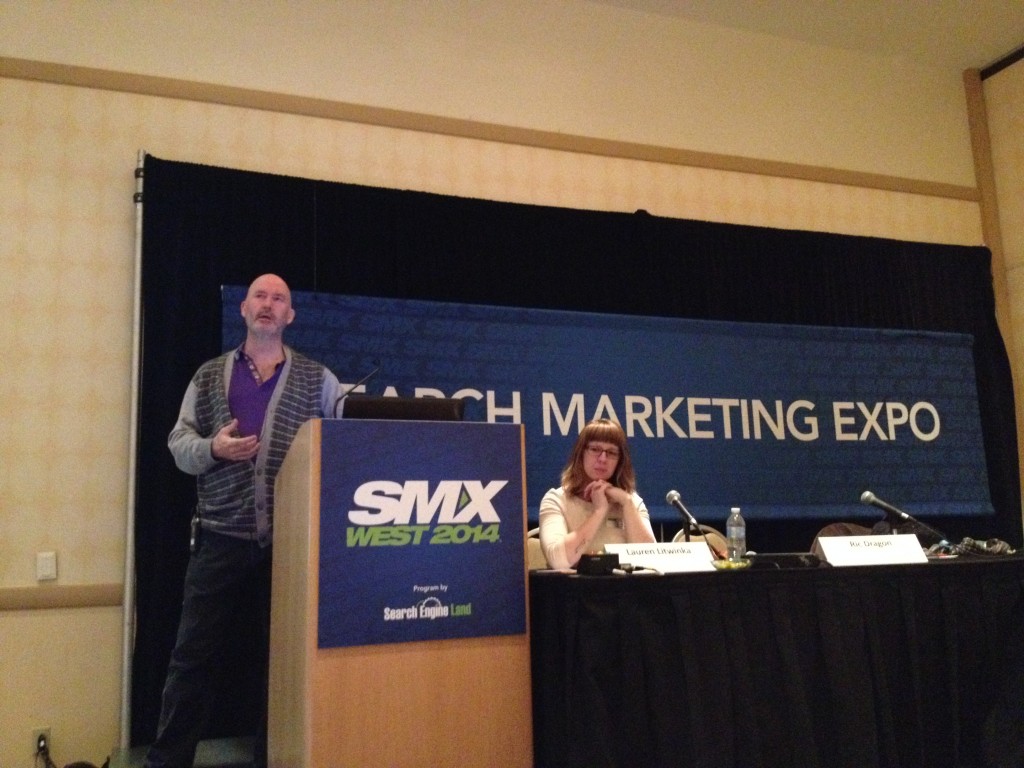 It wasn't that long ago that Twitter first debuted in 2007 at SXSW. And, in fact, it wasn't that long ago that we didn't even consider ourselves "social media marketers"—we were search marketers.
If you only take one thing from this session, this should be it: Twitter is about human communication. Any brand that has an audience that they want to connect with can excel on Twitter. It's all about finding the community; using the tools they're using; engaging your community with content that adds value.
Ready for more? Catch all of Ric Dragon's nitty gritty Twitter for Business run down.
---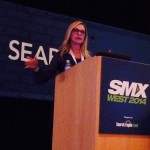 SMX West's Social Media Marketing Boot Camp continues on the topic of paid social — advertising and amplification, a critical tool in the social media marketing toolbox. Social media is a pay to play space for brands today, especially on Facebook where the News Feed algorithm can make it difficult for brand pages' content to display even to followers without a money-backed boost. Presenter Lisa Buyer, author of "Social PR Secrets," is this session's boot camp instructor.
Public relations and social advertising — we're all trying to gain more visibility in the News Feed and it's very competitive to get seen there. The lines between earned, paid and owned media are blurring.
Read more of SMX Liveblog: Paid Social Media Opportunities Including Facebook for Business
---
This is a Social Media Boot Camp session, geared at laying a basic foundation for learning about a topic. The presenter is Jennifer Sable Lopez, @jennita, Director of Community at Moz. Basic guidelines for social media management follow.
1. Be real. You've heard the advice "don't be a robot" on social media and that's great advice — unless your brand is a robot. ;)
Social media story: Pharrell Williams and Arby's. Arby's made a joke that they wanted their hat back from Pharrell. Pharrell decided to auction that hat off for charity and Arby's bought it. Arby's got to show personality, interact with a notable celebrity and get kudos for supporting charity.
Read more of #SMX Liveblog: Social Media Etiquette Guide #12C.
---
March 10, 2014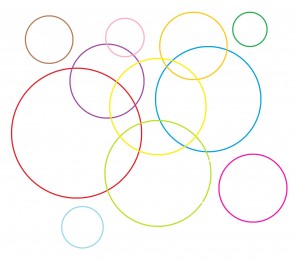 Last week, @BruceClayInc hosted the weekly #SEOchat on Twitter. The topic of conversation was getting the most out of Google+. Find out what marketers, including Google+ specialists David Amerland and Mark Traphagen, had to say about the SEO and community benefits of Google+ in Circle Up: Google+ Tips from SEO & Marketing Pros.
---
February 28, 2014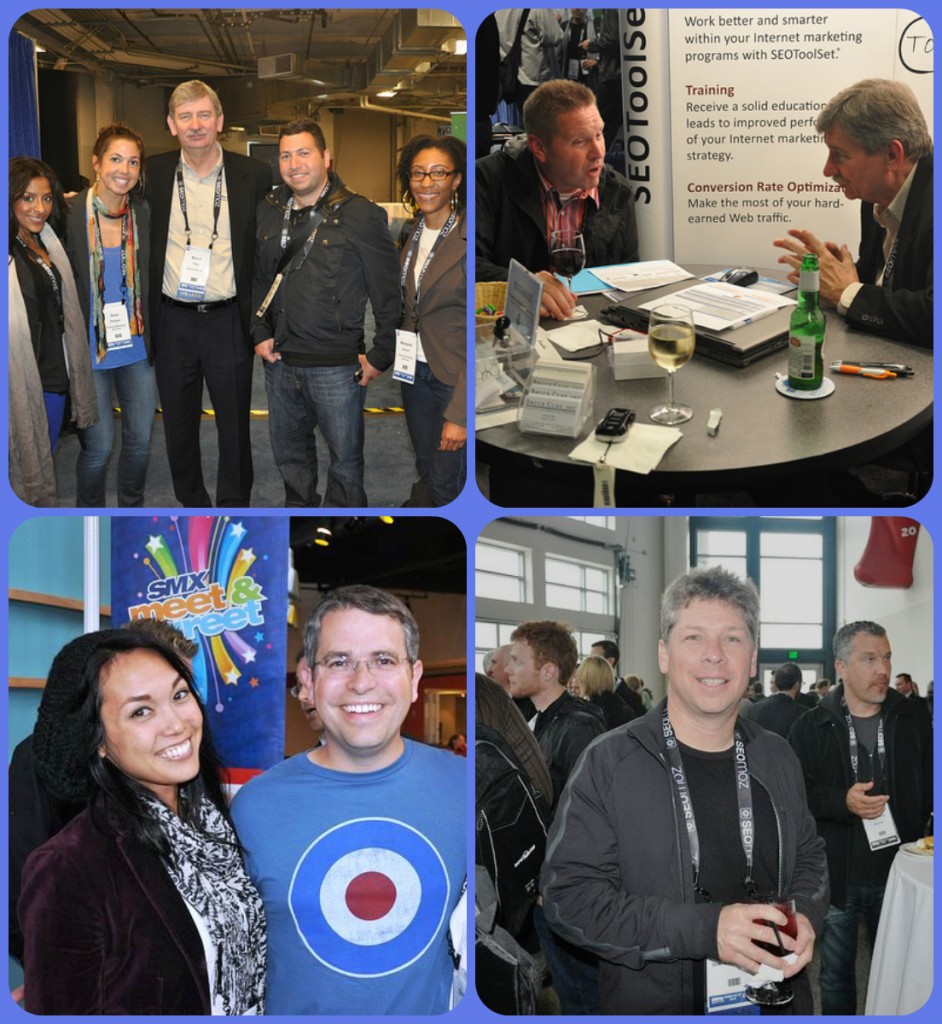 Hot off the presses, it's the event optimization edition of the SEO Newsletter. We take a deep dive into optimizing your experience at a live event — perfect timing, what with next month's SMX and Pubcon. Read on for a sneak peak at what the February SEO Newsletter has in store.
In the feature article, longtime SMX attendee (and SMX Advanced presenter) Virginia Nussey shares all benefits you stand to gain from attending SMX. In Attend SMX West for Inspiration, Education and Network Building, Nussey breaks down those benefits.
Read more of Optimizing Events Online and In-Person: SMX, Pubcon, Google Hangouts and More.
---
February 14, 2014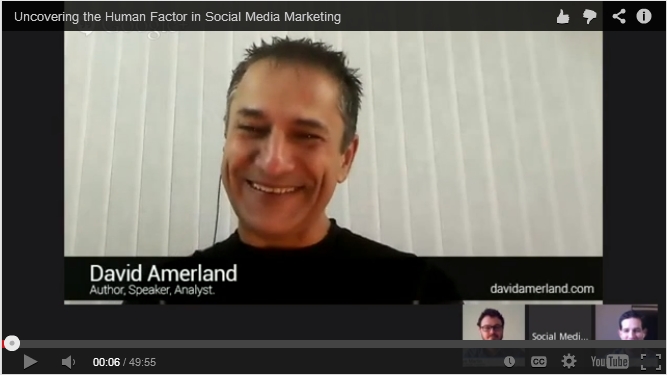 The top minds in PR today are pushing some progressive ideas. Like press releases are a thing of the past. Like, to do PR in this new media world, a brand needs to be telling stories. And like, if you don't apologize for your company's mistakes and mean it, the social media backlash could kill your brand.
They share these insights for everyone to see in Google+ Hangouts on Air. This week, in the debut episode of the monthly event "Power Talk," respected search-industry speaker David Amerland, Alex Coté (cofounder and CMO of Cloze) and PR expert Steve Martin discussed how PR needs to become two-way conversation, how brands can be authentic and engage online, and from-the-trenches tips for startup businesses.
Their discussion provided a strong example of what your brand's PR needs to do now: give business a human face.
Read more: Help Your Brand by "Uncovering the Human Factor in Social Media Marketing"
---