Bruce Clay Blog : 5/35 : Social Media Marketing
May 22, 2012
It was a Saturday morning, the scent of rain filled my room and I could heard drops of rain outside my window. As a rain lover I was excited at first, but then I thought to myself, "crap, is the farmers market open rain or shine? I really need a new bar of soap." The only means of communication for the farmers market was Facebook and Twitter. Surely on the day of the farmers market they'll respond. I waited, and waited, and waited… no response. It was that day that it hit me.
No matter what your reasons for engaging in social media, customer service has to be at the core of everything you plan.
Read more of Why Customer Service Should Be At the Core of Every Social Media Strategy
---
May 9, 2012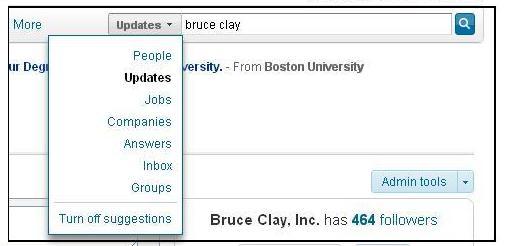 In Part 1 and Part 2 of this LinkedIn for Business series, we talked about optimizing individual tabs within your company profile – the overview tab and the products and services tab. Now that you've got your "t"s crossed and your "i"s dotted, it's time to look at how you are going to promote, grow and measure your LinkedIn business presence.
In this post, we'll explore LinkedIn plugins that increase visibility, ideas for cross-promotion, tracking the success of your company page and its content, and growing your company's network on LinkedIn.
Read more of LinkedIn for Business: Optimizing Your Company Profile — Part 3.
---
May 7, 2012

Taking full advantage of LinkedIn for business using the company profile feature is a great way for B2Bs to reach their target audience. Last time, we looked at how to optimize the "overview" tab on the LinkedIn company profile. Today, we'll take a closer look into the "products and services" tab, offering some very cool functions for highlighting your goods and also for segmenting content by audience. There are lots of possibilities to market within this tab; let's have a look.
Read more of LinkedIn for Business: Optimizing Your Company Profile – Part 2.
---
May 4, 2012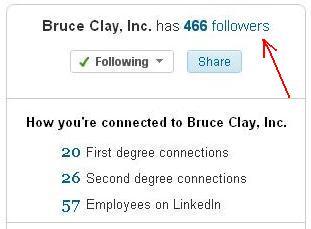 You've heard it all before: If you're a B2B and you're not using LinkedIn for business, you're missing out. With the LinkedIn community, B2Bs can present their companies to the decision makers most valuable to their services. If you haven't taken full advantage of your LinkedIn company page and you're not sure how to optimize it, this series on LinkedIn for business is for you.
Today, we're going to start with the company profile "overview tab," where you're going to enter in crucial information about your company that will help it be found within the network, and also how to take advantage of features that can build an active and engaged LinkedIn community.
Read more of LinkedIn for Business: Optimizing Your Company Profile — Part 1 .
---
April 30, 2012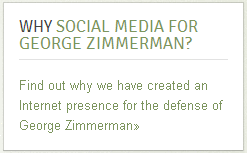 No one would ever want to be in George Zimmerman's position: a controversial target in the volatile debate of American race relations. Of all the lessons society can take from the case of Trayvon Martin, disaster response and reputation management sit at the bottom of the list. Still, for marketers Zimmerman's defense team's efforts to control the online conversation are worth a closer look.
This morning we learned that the defense team had set up a website, Facebook page and Twitter account. Zimmerman's attorney Mark O'Mara explains his decision to establish an official social media presence:
"We feel it would be irresponsible to ignore the robust online conversation, and we feel equally as strong about establishing a professional, responsible, and ethical approach to new media."
Read more of George Zimmerman: A Rep Management Case Study.
---
April 25, 2012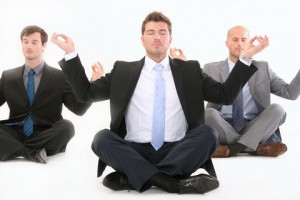 Here's an interesting mid-week read for you: Social Media Advertising Is Set to Explode. Who Will Control It?
The short story: Industry watchers, really everyone reading this, saw social media marketing cut an unprecedented fast track for business adoption and budget. Now all hands are reaching for a piece of the pie; that's PR, advertising, digital media, and social media agencies all staking a claim to the financial bounty that comes with controlling the new media budget. But which arm of media management or communications would best serve social on behalf of business? Before any business can choose, the AdAge article warns of three social media misconceptions that can muddy decision making.
Read more of Who's Doing Social Media Right? Weigh In Here.
---
April 11, 2012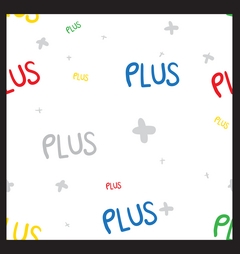 Now that Google+ has been around for a while now, businesses are taking notice. And if they haven't already, many are considering marketing programs using the G+ community. But like any social medium in its infancy, it's a Wild West type environment where creativity rules in how to best engage your audience. Luckily, there are companies out there that are offering up data (Google included) to help better steer your efforts. If your business is just getting started on G+, there's lots to think about. But let's take a step back to some basics, and look at tools that can help you get a better understanding of who's on Google+ and what's working for others.
Read more of Using Data to Drive Your Google Plus Program.
---
March 29, 2012
Every time a new media channel emerges, gains popularity and shows data on reaching people and potentially driving revenue, everyone wants a piece of the pie. A B2C company might not have to think twice about joining Pinterest, but what about B2Bs? What if your product is "services" – does it make sense for you to use Pinterest to reach your target market?
The allure of Pinterest from a Web marketing perspective and one of its main selling points for B2Bs is to drive traffic to your site (and then hopefully convert community members into clients someday – right?).
While we can't argue the value of social, it's not always directly related to the bottom line, so it would seem reasonable that Pinterest could be yet another avenue to reach and connect. But, before you go jumping on the bandwagon, remember that money is on the table.
Read more of I'm a B2B Company, Should I Be Using Pinterest?.
---
March 8, 2012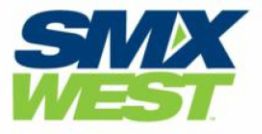 Social media is all the hotness when it comes to online branding. But what if your biz doesn't exactly lend itself to the sexy sharing medium? That was the topic of my conversation with Check n' Go's Rachel Colonel. Check 'n Go is a pay day lender, and, as Rachel points out, that's not exactly the kind of place you check-in to on foursquare. So, with high hopes, she came to SMX West poised to learn about how other businesses in similar situations are leveraging social channels for customer outreach and brand building. Click through for the video interview and transcript.
Read more of Reaching Reluctant Customers with Social Marketing at SMX West.
---
March 7, 2012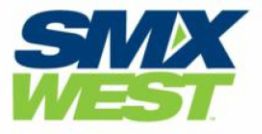 Our first video from SMX West is ready for its close-up! And as you'll see, I mean real close up! I interviewed Akvile Harlow, @Hyph_En, Internet Marketing & Ad Operations Manager at Third Door Media. If you're a fan of SMX on Facebook or follow Search Engine Land or Marketing Land on Twitter, you're familiar with Akvile's work. She's the voice of the brand's social media marketing, and in the weeks leading up to the conference in San Jose, Akvile's stewardship of the attendee community on Facebook had me taking notes.
So I wanted to know, what was she thinking as she performed her role as brand rep? What was it about her community engagement that amplified my anticipation in a way that seemed so natural, with never a hint of business-minded motivations? From our quick convo I think you'll see that finding the right match for a brand's personality plays a large part. Click through for the video and a transcript of our interview.
Read more of SMM Strategy and Facebook Engagement at SMX West.
---