Social Media Marketing Archives - Page 5 of 38 - Bruce Clay, Inc. Blog
June 24, 2013
Shakespeare's Hamlet had a lot on his mind — namely, the "slings and arrows of outrageous fortune." But if he'd been kicking it in the 21st century, maybe his fortune wouldn't seem so outrageous — the Prince of Denmark would have been able to track his social fortune, putting a stop to any natural shocks that came about about from seemingly random follows, unfollows, retweets, mentions and favorites.
If Hamlet had access to social media — and the analytics that come with it — perhaps he wouldn't have been so down; he could have tracked @Claudius, @Gertrude and @Ophelia's social media musings and in doing so, gain better understanding of what was working in their relationships and what wasn't.
Read more of 2 Tweet or Not 2 Tweet: Twitter Analytics Help You (and Hamlet) Optimize Social Media Efforts.
---
May 21, 2013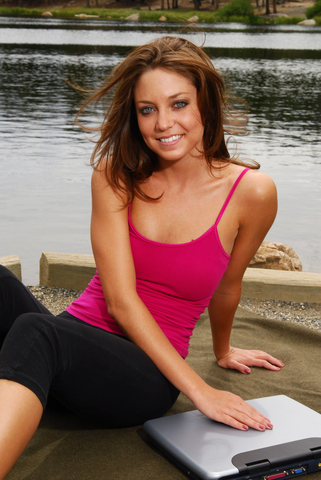 Blog and social media maintenance can't fall through the cracks when you go on vacation. Let the plants die and newspapers stack up, if you must, but make sure you don't neglect your blog and social media platforms; they need to continue providing the quality content that your clients/customers/fans have (hopefully) come to expect.
You don't want your brand voice to fall silent while you're away, so set aside some to time to craft and schedule social media posts before you vacate. Tweets, Facebook posts and LinkedIn posts should be distributed throughout each day. It is also essential that you find the time to prepare and schedule a blog post ahead of time.
Read more of Tips for Blog and Social Media Maintenance While on Vacation
---
May 8, 2013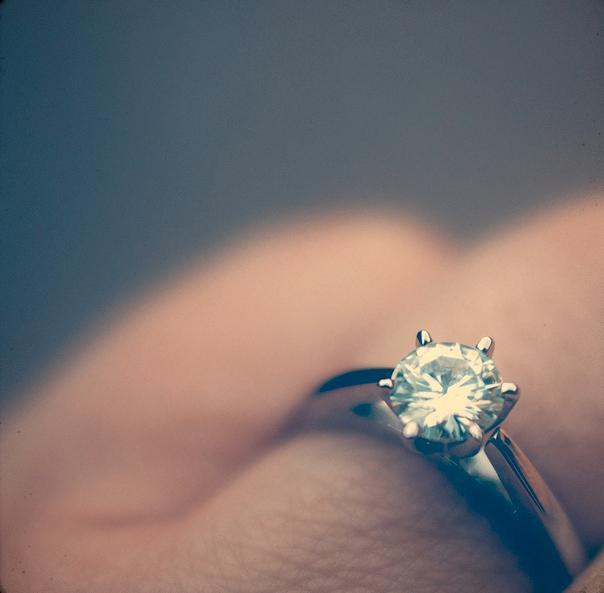 Hashtag use extends beyond simple categorization. Hashtags are the cornerstone of Twitter chats. And Twitter chats are key to having real time conversations with potential clients, as well as like-minded professionals you can network with.
Read more of Twitter Engagement: Taking the Next Step.
---
April 22, 2013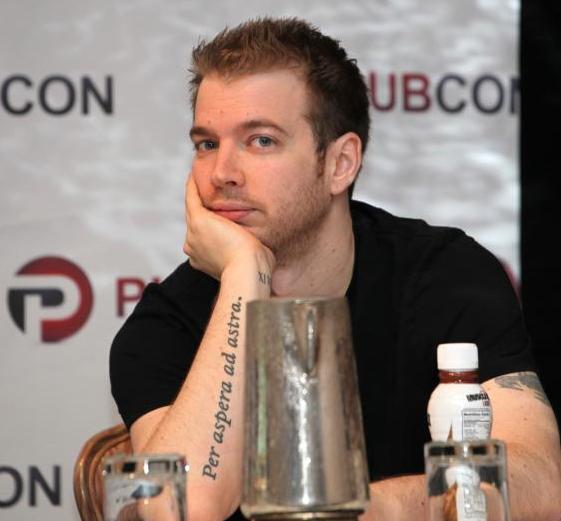 As your Twitter following increases, there are additional goals to strive for, like earning retweets. Earning retweets exposes your messages to a broader audience as your follower's followers see your tweets via retweets. According to "the social media scientist" Dan Zarrella, "the likelihood of a tweet being retweeted increases dramatically each time it is retweeted."
Dan is widely renowned for his social media savvy, hailed by Rand Fishkin as "someone whose expertise is backed by more data than nearly anyone else in the marketing field"). In his various reports, Dan explores what works and what doesn't when it comes to retweeting.
---
April 18, 2013

Logged into LinkedIn lately? If you have, you might have noticed LinkedIn offers a free 30-day trial if you'd like to upgrade to a premium account. An upgraded account can be a good option for job seekers, who can use an upgraded account to be "featured applicants," or recruiters, who can contact users outside their […]
---
April 17, 2013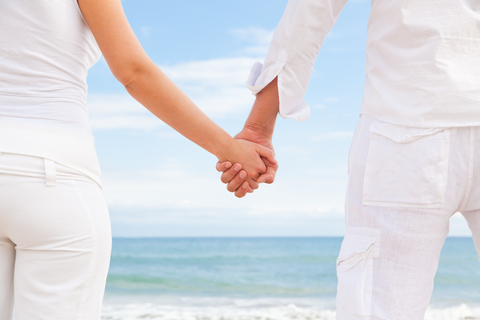 There's a new best practice in social media marketing. In an era where communications is continuous and real-time, there's a directive to go dark in times of disaster.
When the last public tragedy occurred (maybe it was the Sandy Hook shooting) I saw a number of brands I follow on social media announce they'd be taking a moment of silence for the remainder of the day out of respect or remembrance for the victims of the horrific events that occurred.
After Monday's Boston Marathon bombing, one of the fashion blogs I follow tweeted this:
"Hearts go out to loved ones known and unknown in Boston. Moment of silence the rest of the day for victims of senseless violence everywhere."
Read more of Should Brands Go Dark on Social Media After Disaster?
---
April 16, 2013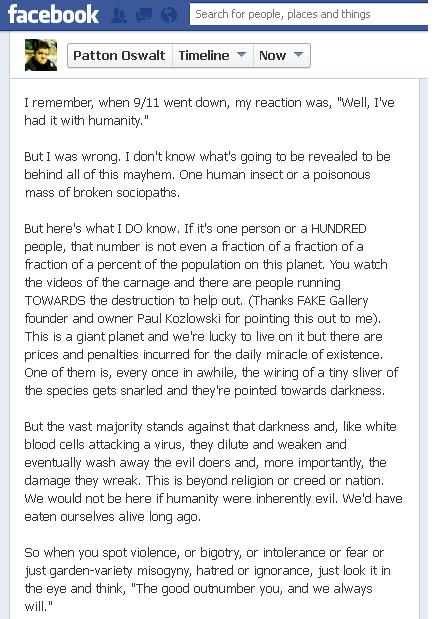 Yesterday's terrorist attack in Boston occurred at 2:56 p.m., with back-to-back explosions as runners finished the Boston Marathon. Immediately, people took to Twitter, Facebook and Instagram to share news, pictures, thoughts and prayers. By 4 p.m., there were 38,000 tweets containing "Boston." By 6 p.m., that figure rose to 62,468, and by 7 p.m., the total number of tweets regarding Boston was at 96,923. As of 5 p.m. today, there have been 411,636 tweets about Boston.
In the immediate aftermath of what ABC News called "the first terrorist attacks of the social media generation," social media proved its worth as a source of information.
Many people were without cellphones, and those that did have them struggled to get service as heavy usage flooded the cellular networks. Here, Facebook and Twitter were valuable resources as runners and spectators on the scene were able to tweet their locations to the people they were trying to locate or to alert friends and family afar that of their status.
---
April 11, 2013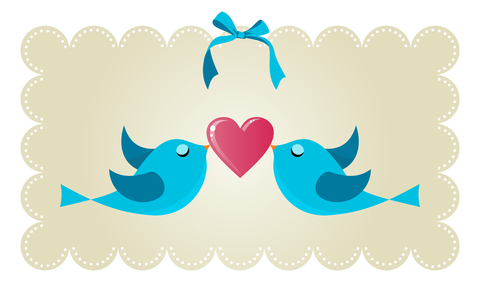 Whether you want to more closely examine your Twitter following, view multiple accounts, or get more characters for your Tweet, we recommend these five always-helpful Twitter companion apps and sites.
And as part of our Twitter 101 series, we've made sure these sites are all beginner-friendly, while still useful for twittizens from way back.
---
April 9, 2013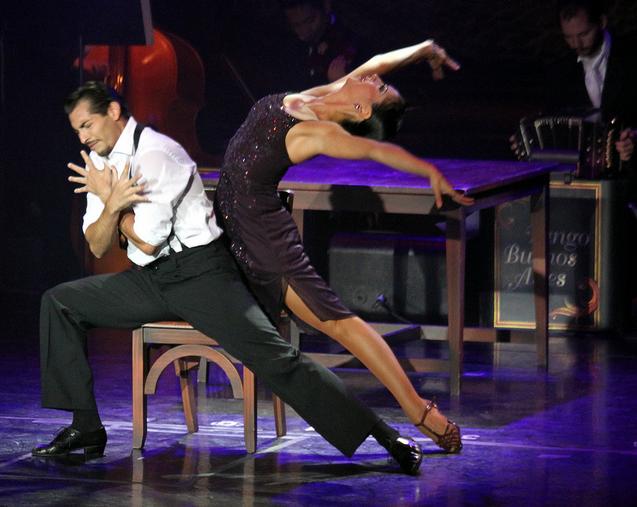 With more than 200 million users, there's a good chance you have a LinkedIn profile. So, you're linked in, but are you standing out? Having a LinkedIn profile is a great way to promote yourself (and by association, your business or brand) while connecting with like-minded professionals and potential employers. You can make the most out of your LinkedIn profile by tailoring it to appear in queries, expanding your network.
---
April 5, 2013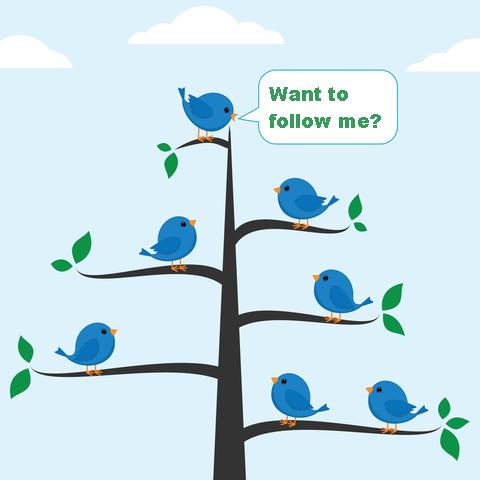 Brands on Twitter have one thing in common (besides their love of microblogging): they want to increase their following! The bigger your Twitter following, the more your voice is heard. And the more your voice is heard, the stronger your brand becomes. Twitter is a integral part of social media marketing. This series is geared […]
---