August 20, 2014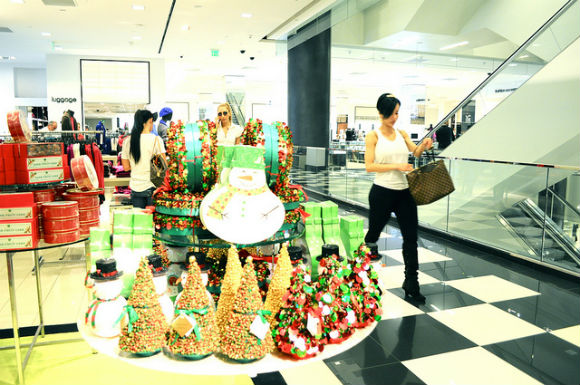 Ho ho ho! Tis the season to be campaigning. It's that joyous time of year again to start planning and preparing for Cyber Monday, Black Friday and other holiday campaigns. For marketers and retailers across the globe, the holiday shopping season is upon us. And your holiday PPC campaigns need to be ready long before your customers start to get their shopping and bargain hunting on. In case you've been hibernating in a bat cave since Valentine's Day, here's a rundown on everything that's changed in PPC since last Christmas when you gave your ad dollars away:
PLA campaigns replacing Shopping Campaigns by end of August
New campaign management tools
New and improved ad extensions
Flexible conversion counting
Learn the full details of all the changes in AdWords since the last holiday season in Preparing Your Holiday PPC Campaigns.
---
August 18, 2014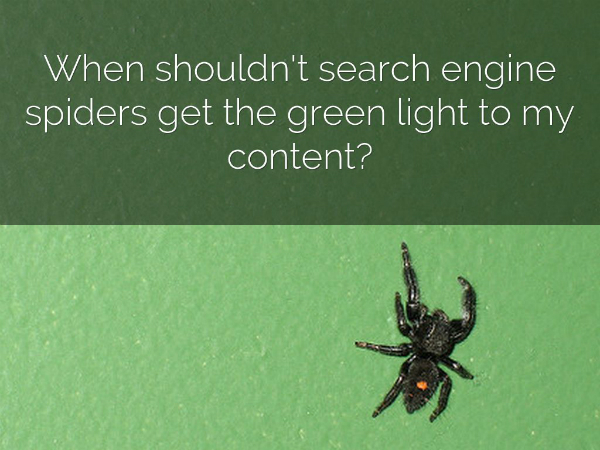 A major facet of SEO is convincing search engines that your website is reputable and provides real value to searchers. And for search engines to determine the value and relevance of your content, they have to put themselves in the shoes of a user.
Now, the software that looks at your site has certain limitations which SEOs have traditionally exploited to keep certain resources hidden from the search engines. The bots continue to develop, however, and are continuously getting more sophisticated in their efforts to see your web page like a human user would on a browser. It's time to re-examine the content on your site that's unavailable to search engine bots, as well as the reasons why it's unavailable. There are still limitations in the bots and webmasters have legitimate reasons for blocking or externalizing certain pieces of content. Since the search engines are looking for sites that give quality content to users, let the user experience guide your projects and the rest will fall into place.
Read why you might want to block content from search engine bots and the SEO recommended way to do so in Nowhere Left to Hide: Blocking Content from Search Engine Spiders.
---
August 12, 2014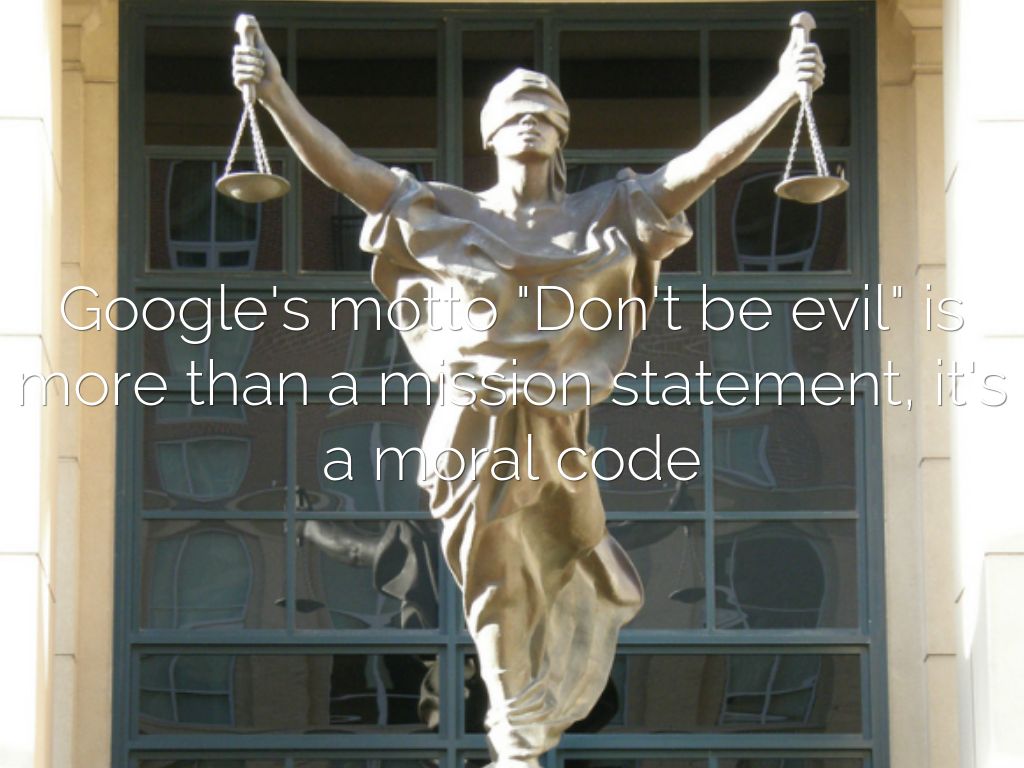 And so we wait. . .
In the past 2 years we've had an increase in clients that come to our firm because they have been affected by an algorithmic or manual penalty. We offer many of these clients what we call Penalty Assessments, which are a series of deep-dive engineering documents that identify the type of penalty that the site is suffering from, offer a road map for recovery from the penalty as well as actionable recommendations for mitigating future risk. We work with penalized sites of all sizes, some attached to large corporations, others belonging to small to mid-sized businesses.
We've become really good at tasks like penalty identification and backlink profile clean up. We've gotten a number of clients out from under the revenue depressing weight of algorithmic and manual penalties alike. But lately, a number of our penalized clients are becoming impatient. It's not anything we've done, and it's not due to anything we can do. We, along with the rest of the SEO industry, have been waiting for 10 months for Google to refresh its Penguin algorithm.
Typically Penguin refreshes have stuck to a general May/October refresh schedule. However, the last refresh occurred more than 10 months ago. Reactions from vocal contingents in the SEO industry have run the gamut, with many expressing frustration on behalf of their penalized clients, while others defend Google's right as a private company to tweak their product as they see fit.
Read more of Does Google Have a Responsibility to Refresh Its Penguin Algorithm?
---
August 7, 2014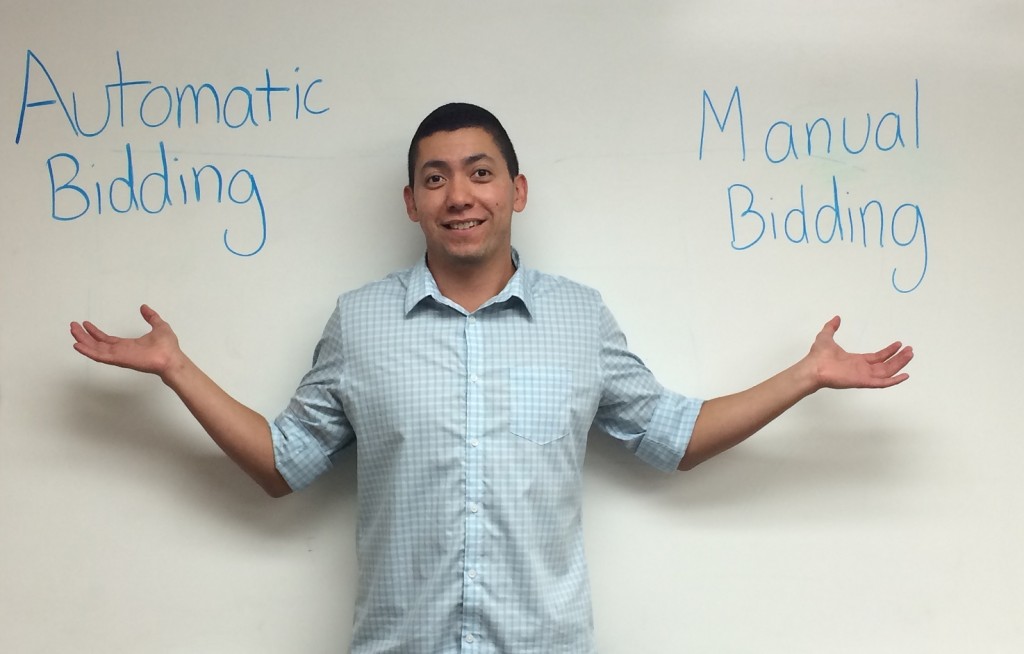 "What's best for my account, automatic bidding or manual bidding?"
I'm Michael Shore, the paid search manager at Bruce Clay, Inc., and it's a question our PPC team hears all the time. The answer? It depends!
Most people do not like hearing that answer. Trust me, I wish I had a more definitive answer, but it really does depend on many factors. Before I continue, we all must accept one of the universal truths of PPC management — every client is unique. What works for one client may not work for another. This applies to almost every aspect of a PPC campaign, especially bid and budget management.
What I can provide is a detailed explanation of automatic bidding and manual bidding, and a detailed look at the pros and cons of each. This guide can help you make a more informed decision when it comes to deciding which is the right option for your business.
Read more of Automatic Bidding vs. Manual Bidding: What's Best for Your Business?.
---
August 5, 2014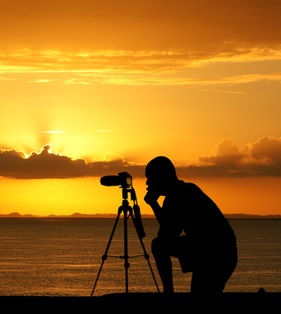 According to eye-tracking research, people actually look at online photos only 42 percent of the time — and the images they look at only hold their attention for less than a second. After extensive eye-tracking research, Jakob Nielsen and Kara Pernice concluded that there were clear factors that attract and repel online readers.
"There are some very creative, captivating images … graphics that evoke emotion, graphics that relay a message far better and faster than words, and graphics that illustrate a process or instructions. People look at and respond positively to these graphics. But generic and pointless images are about as compelling as a garden slug."
When creating blog posts or web pages, images are a critical factor for both reader engagement and search engine optimization (think ethical ALT attributes and optimized file names). Readers love images. Photos draw them in and make them want to read the content. Pick up any magazine or newspaper — every article and ad speaks to this. Photos can work to inspire a feeling or clarify a concept, and they are always useful in making a page more interesting just by breaking up the text.
There are hundreds of thousands of artwork options available online — but not all photos are created equally. If you want maximum engagement, consider these five factors when making your selection.
Read more of Make an Online Photo Engaging: Tools and Rules to Help Edit Images.
---
July 31, 2014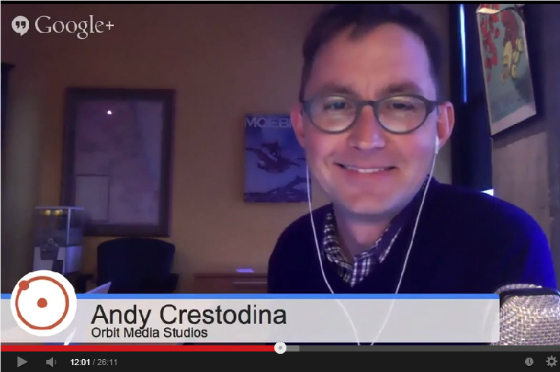 Of the many types of content available to marketers, the humble market survey may be one of the least used. After all, surveys take a lot of planning; they require lots of people's participation; they need technology to make them work; and results require some scientific analysis. And those steps are just the beginning, to give you something to talk about!
With so much work involved, can running a marketing survey be worth it?
Content marketer Andy Crestodina says the answer is a resounding yes — if you apply what he calls the "Missing Statistic Theory." Having just completed a massive survey of 1000+ bloggers for Orbit Media Studios, Andy gives lots of practical insights for running a successful survey and how a marketing survey can make a website THE go-to source in an industry for years to come.
---
July 30, 2014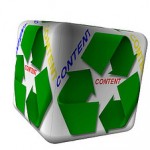 People consume content in a myriad of ways: they can read it, they can hear it, they can watch it. And everyone has a preference for how they'd like to consume their content. So, marketers, are you creating content in the format your audience prefers?
Not only does repurposing content generate media for consumption across your audience's preferred channels, it also makes it easy to produce more content with minimal effort. You can save a lot of time and energy in the content creation process by repurposing content. Repurposing content is taking a piece of content and changing it to suit a different purpose or switching up the format to reach a new audience based on their media consumption preferences.
Read more of A 6-Step Guide for Repurposing Content.
---
July 24, 2014

Google Author Rank is coming. Author Rank is an algorithmic analysis of an author's authority which is used as a search engine ranking signal. When Google Author Rank comes, you'll want to be ready, having firmly established yourself as a trustworthy authority. Now is the time for authors, journalists, bloggers and other content creators to evaluate themselves as authors in the way a search engine would. With last month's disappearance of author photos from the SERP, we believe we're closer than ever to the actualization of Google Author Rank.
Read more of Google Author Rank is Coming; ClearVoice is Ready.
---
July 16, 2014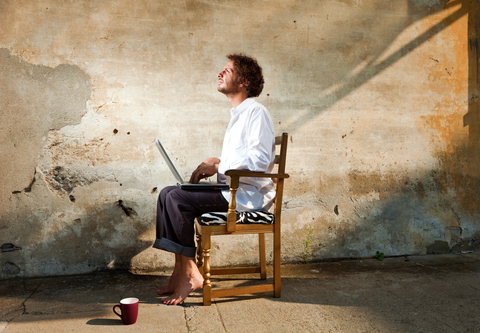 When John Mueller announced Google was "simplifying the way authorship is shown in mobile and desktop search results, removing the profile photo and circle count," he asserted that this change was simply an effort to de-clutter the SERP. Prominent Internet marketers, however, had their own theories on Google's latest bold move.
Here we evaluate some of the theories posed by industry thought leaders about why Google has cut author photos from SERPs. We also explore how the removal of author photos in SERPs may actually signal Google's interest in adding author reputation as an algorithmic ranking factor.
Read Could Disappearing Author Photos in Google SERPs Signal Coming Author Rank?
---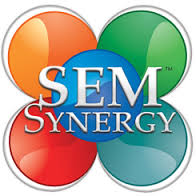 After almost three years since its last episode, SEM Synergy is making a comeback to WebmasterRadio.FM. It's the Internet marketing podcast you don't want to miss hosted by leading search marketing expert Bruce Clay, president and founder of Bruce Clay, Inc. With new episodes starting July 16 (THAT'S TODAY!) at 11 a.m. Pacific time, 2 p.m. Eastern time, Bruce Clay will be joined by co-hosts Virginia Nussey and Mindy Weinstein. Together, the trio will bring Internet marketers and business owners a weekly dose of news and commentary with interviews from the brightest minds in SEO, like next week's guest Duane Forrester of Bing and past guests that have included Matt Cutts, Bryan Eisenberg and Avinash Kaushik.
Read more of SEM Synergy Returns to WebmasterRadio.FM.
---