July 9, 2015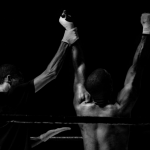 Twitter chats are a crazy-effective way to skyrocket Twitter engagement. The following is a guide that teaches you how to leverage Twitter chats to amplify your brand voice. You'll learn how to identify Twitter chats that make sense for your niche, engage in them effectively and turbo charge your social media marketing efforts. Fair warning: further reading may result in excess Twitter engagement. Proceed with caution — your Twitter's about to blow up.
---
July 7, 2015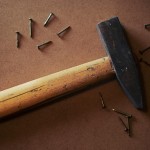 This edition of Free SEO Tool Alert highlights Bruce Clay's most popular free SEO tool, the Single Page Analyzer. This robust tool breaks down critical on-page elements — such as tag information, word and phrase usage, and readability — and produces insightful reports that identify problem areas, aiding the optimization of web pages. Access this tool without logging in from the Free Tools page on SEOToolSet.com. Learn how to use the tool, how to make sense of the data, and get practical tips on how to leverage the information from the tool to enhance your web page. Discover how to use the Single Page Analyzer.
---
June 25, 2015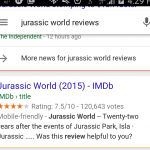 Apps are largely considered the new SEO frontier. Mobile app usage is growing at an incredible rate and shows no sign of slowing. Overall app usage grew by 76 percent in 2014, and lifestyle apps in particular saw 174 percent growth. If you are have an app or are developing an app, app indexation and deep linking are something you definitely need to be paying attention to. Basically, Google wants to treat your app like a website. It wants to crawl it and index it so that it can return specific pages from an app in search results. That ability to return specific pages within an app? That's deep linking.
This article is for those just dipping their toes in app indexation. Read on for a breakdown of what app indexing and deep linking actually are, as well as helpful examples of deep linking in action. You'll also learn basic requirements for Android and iOS setup.
Read more of Apps 101: Deep Linking, App Indexing and Why They Matter.
---
June 22, 2015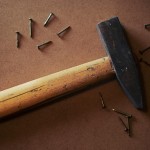 In the latest edition of Free SEO Tool Tuesday, we introduce you to the Link Analysis Report, a free SEO tool that provides a quick snapshot of a URL's backlinks. Use it to discover your site's backlinks and the inbound links of your competitors. There are 10 free SEO tools that anyone can use without logging in from the Free Tools page of SEOToolSet.com. This blog walks through the simple steps of how to use the free Link Analysis Report and provides four ways to use the data from the tool to sharpen your organic SEO strategy. Learn how to use the Link Analysis Report tool.
---
June 18, 2015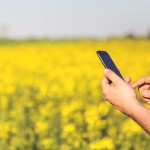 Traffic comes to a website through many avenues, and mobile's a major highway. As digital marketers and business owners, it's our job to ensure this road is the shortest, easiest route to our products or services; potential clients, current customers, and the search engines all expect this of us. If you haven't embraced mobile search engine marketing, don't worry. Use this guide to learn the most valuable ways you can optimize and advertise your mobile site for customers on the go. Read more.
---
June 16, 2015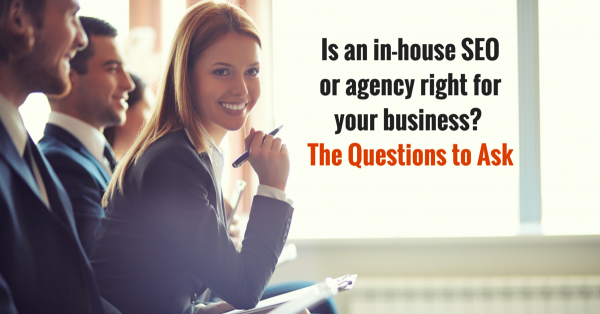 Devising or revising an SEO strategy for your business and wondering whether or not to go with an in-house SEO or an SEO agency? It's a common – and good – question to be asking. The answer depends on your budget and your goals.
Each option comes with its own benefits – and in a perfect world you would likely have both. Here's Bruce Clay's take on the issue: "It's crucial to stay current with the latest SEO methodology – that's very time-consuming, though. It requires several hours a day that a solo in-house SEO probably doesn't have. An SEO agency or consultant can be a powerful ally, filling in the gaps by mentoring and guiding an in-house SEO."
If it's a matter of one or the other, however, it's important to align the benefits of each and determine which is a better fit for your needs. Read on to find out more about the benefits of each option, with food for thought from our SEO Manager, Robert Ramirez.
---
June 10, 2015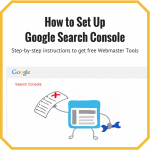 If you have a website, then you ought to know about Google Search Console. Formerly known as Google Webmaster Tools, this free software is like a dashboard of instruments that let you manage your site. Seriously, unless you prefer running your online business blindfolded, getting this set up should be any webmaster's SEO priority. Follow the step-by-step instructions (with screenshots) for how to set up a Google Search Console account.
---
June 5, 2015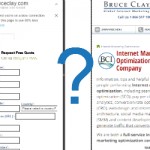 In April, around the time of Google's "Mobbilegeddon" mobile ranking update, the search engine announced another mobile optimization in testing. Via the Webmaster Central Blog, Google said they'd "developed a way to optimize pages to be faster and lighter, while preserving most of the relevant content." In other words, if you don't optimize your site so that it loads quickly for mobile devices, Google will try to do it for you.
Called transcoding, Google says it's a feature intended to help deliver results quickly to searchers on slow mobile connections. Google's early tests show that transcoding returns pages with 80 percent fewer bytes and 50 percent faster load times. Indonesia has been the staging ground for early field tests, displaying transcoded sites when a mobile searcher is on a slow connection, like 2G.
Sounds cool, right? Now website owners and SEOs don't need to worry about optimizing sites to be fast; Google is going to do it for us! What a magnanimous thing for Google to do. Except that there are a couple of reasons that this should give developers and webmasters pause.
Read about the pros and cons of Google's new low bandwidth transcoder.
---
June 3, 2015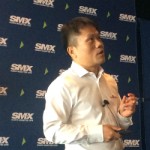 Baidu Vice President Liang Zeng has flown 3,000 miles from Beijing to spend 25 minutes with SMX Advanced digital marketers. Thank you, Zeng!
Baidu is often referred to as the "Chinese Google." Would you be surprised to learn that in China, Baidu is even more dominant in the search space than Google is in the U.S.? As we're told in this session at SMX Advanced, Baidu has 96.3 percent market share among mobile users in China.
If you or your client is looking to crack the Chinese search market, it's imperative that you learn more about the Chinese search behemoth. So, without further ado, get to know Baidu from Zeng.
Read Baidu Revealed: An Inside Look At 'China's Google'.
---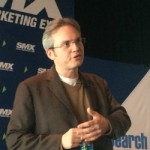 In this bite-sized liveblog, Kevin Ryan shares where he sees paid search headed as an industry. Ryan is the founder of MotivityMarketing, a columnist for Search Marketing Land and the author of "Taking Down Goliath: Digital Marketing Strategy for Beating Competitors with 100 Times Your Spending Power." (Try saying that title ten times fast!)
"Search is declining as a percentage of share – we're getting less data on search … Our dependence on keywords is a little ridiculous. We need to think about moving away from potentially misleading keywords," Ryan says.
Read the full liveblog of Paid Search: Focusing on Audiences & Categories Instead of Keywords.
---