January 23, 2014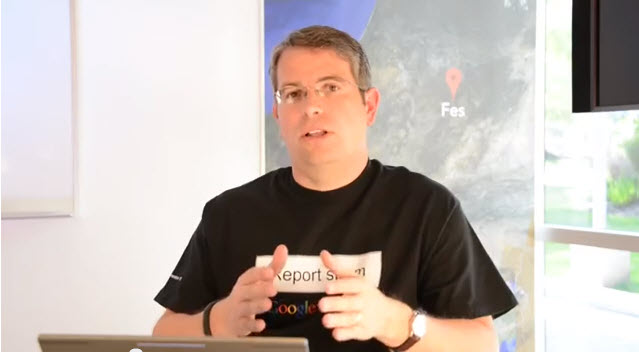 "Are Facebook and Twitter signals part of the ranking algorithm?" According to a Google Webmaster Help video Matt Cutts released yesterday, the answer is a very definitive no (for right now).
Learn what Cutts has to say about social signals and their affect on ranking in 2014, correlation versus causation, and how the future of Web identity could very well change everything.
Read Google is Not Currently Considering Social Signals, But Change Could Be On the Horizon.
---
January 20, 2014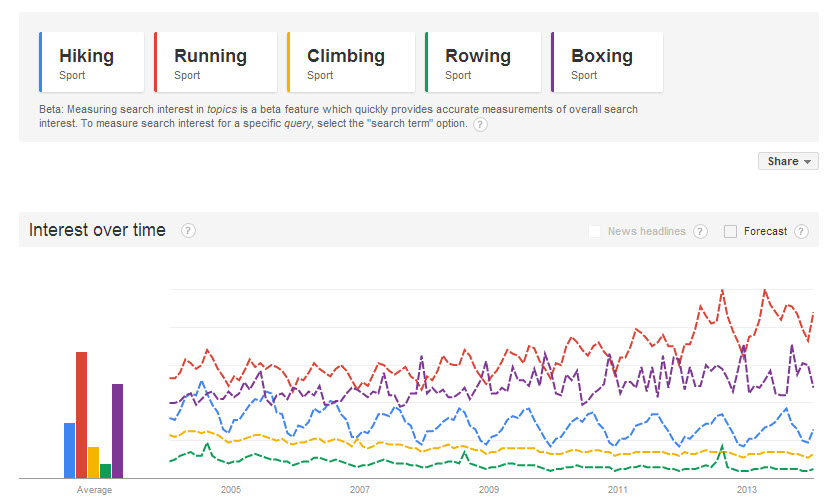 Google calls Trends an "always-on Google zeitgeist." Usually when a brand uses a grandiose word like zeitgeist to describe itself I can't resist an eye roll. In this case I did something more like an eyebrow roll as it struck me like an epiphany how spot-on the word "zeitgeist" is to describe the Trends tool.
Learn more about why you should consider Google Trends much more than just a state-by-state LeBron James peak interest analyzer in 5 Ways to Leverage the "Always-On Google Zeitgeist" – Google Trends.
---
January 17, 2014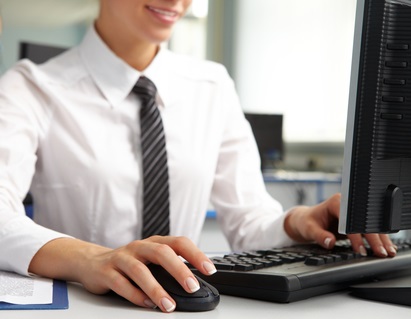 Internet marketers gathered yesterday on Twitter to trade stories about their 2013 content performance and audience behavior during this week's #SEOchat, hosted by Bruce Clay, Inc. On the agenda? Content and traffic behavior based on Google Analytics reports. As a group, we mined our data and determined what was working, when it was working and why it was working. Read on for a recap of the #SEOchat, plus discover takeaways based on participants' answers. I
Read more of SEOs Compared Notes on Site Performance in Data-Driven #SEOChat.
---
Google is serious about user experience on mobile devices. Until recently there haven't been many tools to analyze a mobile user experience or mobile optimization efforts. Last August Google gave webmasters a tool to validate mobile optimization through its PageSpeed Insights tool. Much like GTMetrix and other page speed tools, Google's tool reports specific items that may be a hindrance to optimal site performance for both desktop and mobile platforms.
SEOs familiar with the selection of page speed evaluation tools on the market will likely recognize a common limiting factor. Each page speed tool I've ever used only goes so far as tell you what the problem is, with very few telling you how to fix it. For example, a typical page speed tool may report that a site has a lot of thumbnail images and the page may benefit from using CSS sprites – something like that. But none of the tools will suggest why this observation is important, at least from a mobile perspective.
Google's PageSpeed Insights tool defaults to the mobile tab (we can read between the lines however we want), but newly added to the tool is a User Experience section which is currently in beta. Click-through for the insights this tool provides and what that tells us about Google's prioritization of mobile user experience.
---
January 14, 2014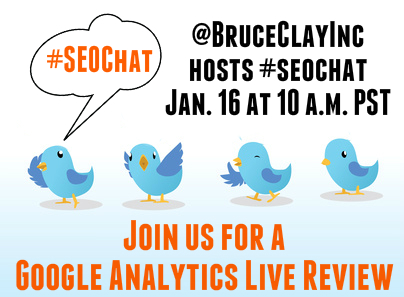 Every Thursday, Internet marketers come together to compare notes in the #SEOChat Twitter chat (more about #SEOchat here). This Thursday, Jan. 16, at 10 a.m. PST / 1 p.m. EST Bruce Clay, Inc. is hosting #SEOChat with an experimental new format: a live review of Google Analytics. Join us as we log into Google Analytics (or your preferred analytics software) and as a group, we'll mine our 2013 data and compare notes on content performance and audience behavior. We'll ask questions such as:
What was your top performing content area in 2013?
Top performing piece of content or blog post?
What was your top traffic referrer in 2013? Top social referrer?
What season saw the most engagement?
By identifying patterns and determining what's working best, when it's working and why it's working, we can shape our 2014 SEO and content marketing strategy accordingly.
Read more of SEOs: Share Top Content Performers and Traffic Referrers in #SEOchat.
---
January 13, 2014
If prospective clients search for your name on Google, are those results going to make them more or less likely to hire you? With strategic online reputation management (ORM), you can ensure that the search results establish trust, highlight your successes and, ultimately, work in your favor. By controlling the first page of your brand name SERP, you control the message the world sees when it comes to your name.
"For page one search results, you want to make sure there's nothing in there that you don't have total control over — it's even better if you can extend that control onto page two and three," said Robert Ramirez, a senior SEO analyst who has worked in Internet marketing for over a decade. "Online reputation management is especially important for lawyers, whose name is their brand.
Read more of Rank for Your Name: Reputation Management for Lawyers – and Anyone Whose Name IS Their Brand.
---
January 10, 2014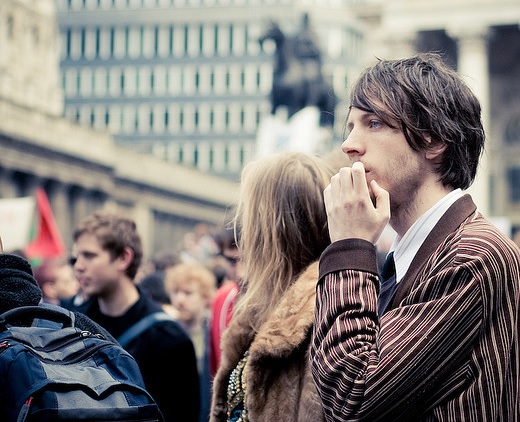 Habits get a bad rap. They aren't bad on their own. We develop them so we can get more done without having to think carefully about everything we do each day.
After any substantial amount of time in the SEO industry, you develop certain habits. Many of those habits are born of necessity, others reinforced by positive experiences, still others implemented for the sake of convenience. Regardless of their source, these tendencies influence the way we SEOs manage our client's websites and behave online — and not always for the best.
Here are 5 habits that even the most experienced SEO analysts can fall into that could be harming your ability to successfully direct and manage a client's online marketing campaigns.
Read more of 5 Bad SEO Habits You Need to Break.
---
January 9, 2014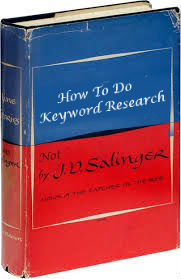 J.D. Salinger didn't care if people read what he wrote; he didn't care if his writing was relevant to his audience's needs, or if it solved their problems; he didn't want you to easily find what he'd written. For all these reasons J.D. Salinger does not need keyword research.
J.D. Salinger could pull ideas from the sky and write about whatever he wanted because he wrote for himself and his safe and the wants and wishes of his reader didn't affect his bottom line.
Now, you on the other hand. If you're reading this blog you probably do care whether people read your content. You understand that creating content no one reads is a drag. And, actually, aside from plain hurting your soul, you understand that content that goes unread is also a huge waste of time and money.
For content creators looking to create relevant content that gets in front of the right audience at the right time the information yielding from keyword research should be considered pure marketing-strategy gold.
Read on for why "Strings Not Things" makes keyword research more important, not less in Why J.D. Salinger Doesn't Need Keyword Research, But You Do.
---
January 6, 2014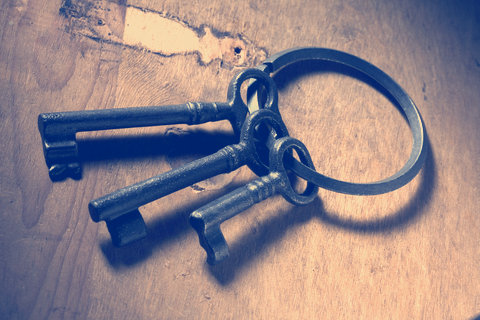 When it comes to PPC management, law firms have their work cut out for them. Keyword terms associated with attorneys and lawyers are among the most expensive keywords in Google AdWords. Law firms "can easily spend $50,000 to $100,000 per month on PPC," according to Robert Ramirez, a senior SEO analyst at BCI who specialized in legal marketing for six years. As part of the Legal Marketing Series, Ramirez shared his expert insights in 4 Things Every Law Firm Website Needs for Optimal UX and SEO for Lawyers: 4 Tips to Get New Clients through Your Website.
Today, the series continues with PPC management strategies for lawyers with expert insights from Senior SEM Analyst Michael Shore. (If you're brand new to PPC management, you can start with A Beginner's 4-Step Guide: Delicious PPC Tips for Small Businesses.)
Read more of 3 Keys to PPC Management for Lawyers … and Anyone Bidding on Highly Competitive Terms.
---
January 3, 2014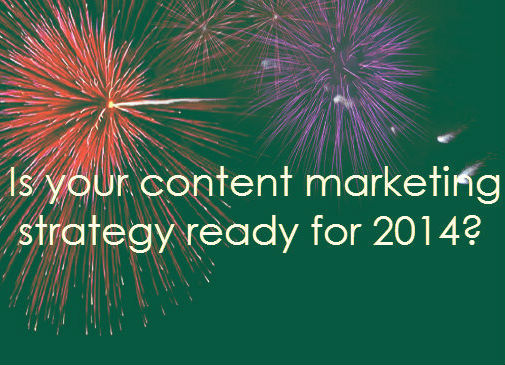 SEO isn't dead and content marketing isn't a fad. In fact, today 9 in 10 organizations market with content, and 78% of marketers believe custom branded content will become more important in the next year. With "the next year" being now. 2014. Is your content marketing strategy ready for 2014? Below is a 10-step kick-start list […]
---