July 30, 2014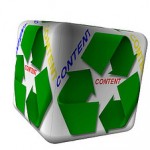 People consume content in a myriad of ways: they can read it, they can hear it, they can watch it. And everyone has a preference for how they'd like to consume their content. So, marketers, are you creating content in the format your audience prefers?
Not only does repurposing content generate media for consumption across your audience's preferred channels, it also makes it easy to produce more content with minimal effort. You can save a lot of time and energy in the content creation process by repurposing content. Repurposing content is taking a piece of content and changing it to suit a different purpose or switching up the format to reach a new audience based on their media consumption preferences.
Read more of A 6-Step Guide for Repurposing Content.
---
July 24, 2014

Google Author Rank is coming. Author Rank is an algorithmic analysis of an author's authority which is used as a search engine ranking signal. When Google Author Rank comes, you'll want to be ready, having firmly established yourself as a trustworthy authority. Now is the time for authors, journalists, bloggers and other content creators to evaluate themselves as authors in the way a search engine would. With last month's disappearance of author photos from the SERP, we believe we're closer than ever to the actualization of Google Author Rank.
Read more of Google Author Rank is Coming; ClearVoice is Ready.
---
July 16, 2014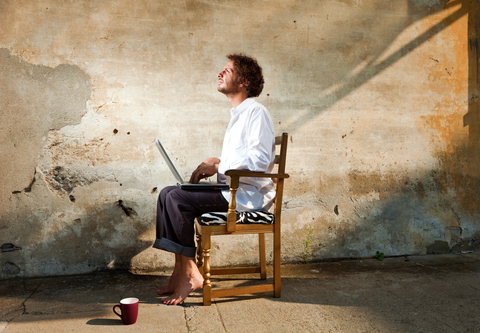 When John Mueller announced Google was "simplifying the way authorship is shown in mobile and desktop search results, removing the profile photo and circle count," he asserted that this change was simply an effort to de-clutter the SERP. Prominent Internet marketers, however, had their own theories on Google's latest bold move.
Here we evaluate some of the theories posed by industry thought leaders about why Google has cut author photos from SERPs. We also explore how the removal of author photos in SERPs may actually signal Google's interest in adding author reputation as an algorithmic ranking factor.
Read Could Disappearing Author Photos in Google SERPs Signal Coming Author Rank?
---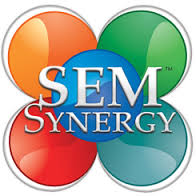 After almost three years since its last episode, SEM Synergy is making a comeback to WebmasterRadio.FM. It's the Internet marketing podcast you don't want to miss hosted by leading search marketing expert Bruce Clay, president and founder of Bruce Clay, Inc. With new episodes starting July 16 (THAT'S TODAY!) at 11 a.m. Pacific time, 2 p.m. Eastern time, Bruce Clay will be joined by co-hosts Virginia Nussey and Mindy Weinstein. Together, the trio will bring Internet marketers and business owners a weekly dose of news and commentary with interviews from the brightest minds in SEO, like next week's guest Duane Forrester of Bing and past guests that have included Matt Cutts, Bryan Eisenberg and Avinash Kaushik.
Read more of SEM Synergy Returns to WebmasterRadio.FM.
---
July 15, 2014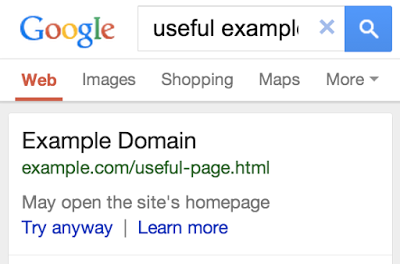 With mobile Internet usage at an all-time high, Google has been cracking down on websites with poor mobile experience. Mobile web design and user experience must be addressed as part of any effective online strategy.
The way a site handles traffic from mobile devices can directly effect that business's presence in search results. Just this month, Google announced it was adding a disclaimer beneath mobile search results that redirect smartphone users from the page they click on in the SERP to that site's home page. From Google's perspective, this disclaimer improves its mobile experience; meanwhile webmasters should be concerned if their mobile websites are ill-equipped to handle the growing number of mobile queries. The pressure is on for websites to provide a user-friendly mobile experience as the number of mobile queries surpassed desktop queries this year.
Read more of 8 Common Mobile Website Pitfalls to Avoid for SEO.
---
July 11, 2014

A few changes to the Bing Ads user interface are rolling out and we got a walk through of them earlier this week. If you're managing paid search campaigns on the Yahoo Bing network, expect to see these tweaks to your UI in the coming weeks.
Exclude 0-Click Terms in Search Terms Report
Bid Estimation Workflow Enhancements
New Delivery Statuses
Read 3 Enhancements to Bing Ads Manager Rolling Out Now
---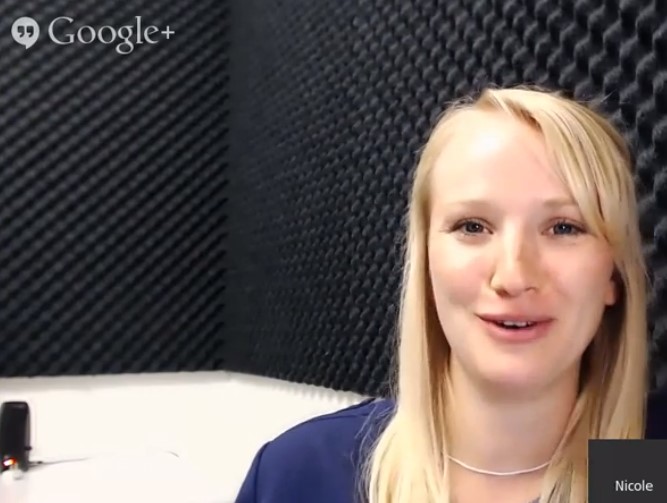 Yesterday morning the Google Shopping Team, including Partner Education Manager, Nicole Premo, and Product Specialist, Chris Azalde, held their second Google+ Hangout where they discussed best practices for Shopping campaigns and AdWords Editor support.
During the informational session, the Shopping Team reviewed a few items to keep in mind when managing the new replacement of PLAs and Shopping Campaign benefits. Whether you're new to Product Listing Ads or a PLA master, the following takeaways and recommendations will help you with the Shopping campaign transition taking full effect in late August.
Here you'll find takeaways from the Google+ Hangout including:
Best practices for implementing a Google Shopping campaign feed
A heads-up on updated data feed attributes
Shiny new features coming to the AdWords Editor (version 10.5!)
Read Best Practices for NEW Google Shopping Campaigns.
---
July 10, 2014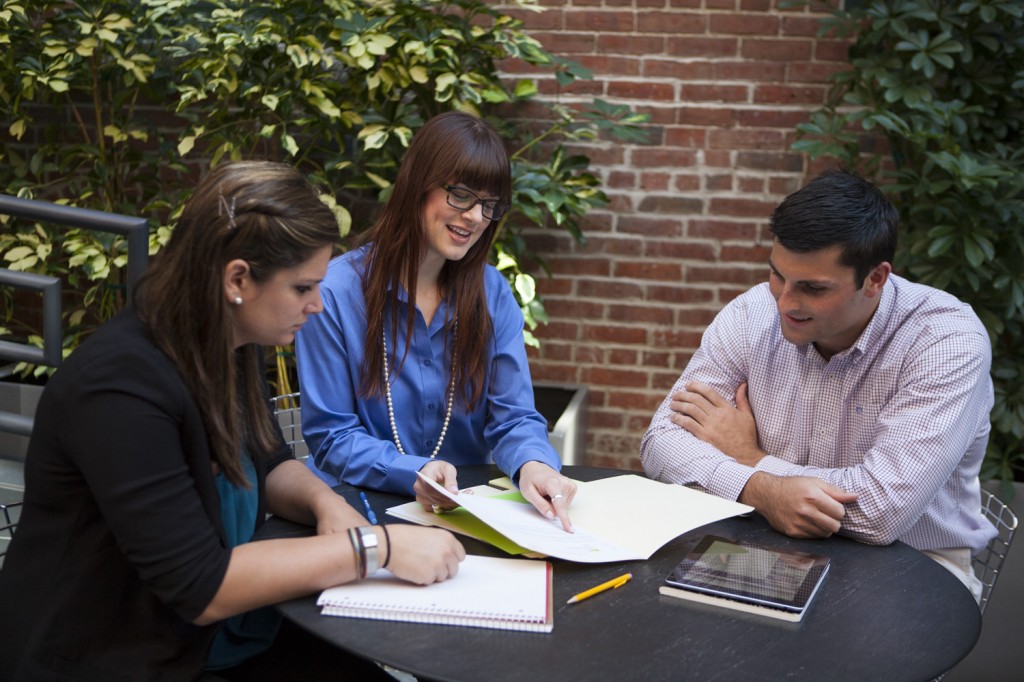 Your resume is the first thing a hiring manager is going to see when you apply for a job — is your SEO resume optimized to make a good first impression? SEO Manager Mindy Weinstein talks about the factors that make or break an SEO resume:
Experience
Training
Results
Read more of 4 Factors that Make or Break an SEO Resume.
---
July 9, 2014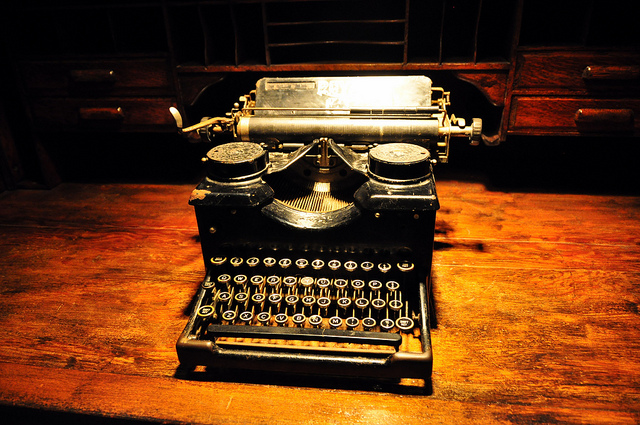 You have been handed a new account to manage. Congratulations! Freaking out? Don't! No need to start pulling out your hair. In this post, we will cover a few 101-level PPC tips to get you writing ads that draw eyeballs and clicks. Note that these methods are applicable for new accounts and accounts with historical data alike.
Writing creative ad copy is an important skill for the small business managing their own paid advertising as well as a company who hires an agency to manage their account(s) for them. The skill of writing ad copy that gets clicks is one that is honed through repetition, testing and seeing what works with practice. But to give you a boost I've distilled the vital qualities into three key points that when kept in mind can help you obtain the results you want from your ad copy.
Read PPC 101 Tips: 3 Musts of Catchy Paid Search Ad Copy
---
July 7, 2014

While many Americans enjoyed getting their head out of work during last week's holiday, a room full of Europeans dove into SEO practices for online business as taught by one American.
Bruce Clay, an expert on natural search engine optimization, came to Milan, Italy, to teach a sold-out, special two-day SEOToolSet® Training hosted by Bruce Clay Europe. During the advanced SEO course held July 2–3, 2014, I took note of some valuable SEO tips arising from the numerous questions he answered.
Read more of Recap of SEO Course in Italy: 4 SEO Tips to Remember.
---