October 23, 2013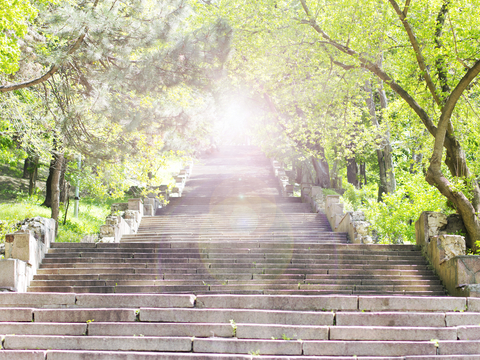 October's SEO Newsletter: The Future Edition looks ahead, exploring developing SEO and Internet marketing trends. Where is the industry going and how can SEOs prepare? In her feature article, Virginia Nussey takes stock of her recent experiences at SMX East, Bend WebCam and Pubcon Las Vegas to answer those questions.
In Why the Future of SEO is Bigger than SEO: Integrating SEO into the Whole, Nussey asserts that "strategizing in buckets is out. It's time to break down the walls in our thinking and in our marketing services." Organizations, she writes, are restructuring — the days of siloed client services are coming to an end.
Read more of SEO Newsletter: The Future Edition.
---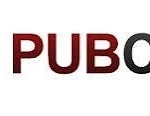 Matt Cutts asks the Vegas crowd at 9 a.m. how we're doing and there's a rousing cheer. That shows the level of interest this webmaster audience has in hearing Matt, what's going on with Google and what direction Google is moving in.
He'll start with moves over the last year.
Matt Cutts keynote
Matt Cutts presents a keynote at PubCon Las Vegas 2013.
Moonshot Changes
Larry Page says "think big."
- Knowledge Graph: Things not strings. Knowing what's really behind a query
- Voice search: Getting better and better
- Conversational search: think pronouns
- Google Now: looking steps ahead where people may not even be querying
- Deep learning: Thousands of computers being used to learn neural networks
You can voice search "Who is the prime minister of Turkey?" – and Google knows Turkey is a proper noun here because of Knowledge Graph. It will give you the answer. Then you can say "how old is he?" and it will give you the next answer. That's Knowledge Graph, voice search and conversational search working together.
Read more of Matt Cutts Keynote at #Pubcon Las Vegas 2013.
---
October 22, 2013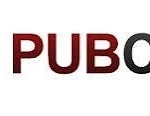 Good morning from the Las Vegas Convention Center. Last night Pubcon started with a warm reception and today the meat of the marketing material launches with a keynote address by Jason Calacanis, founder of Mahalo and a long-time VC investor in the industry. Brett Tabke welcomes the crowd calling this "the networking conference where you […]
---
October 21, 2013

Google sent shockwaves through the SEO community recently when it decided to encrypt all of its search query data and push "Not Provided" keyword results to 100%. While this change has been a long time coming, many SEOs are now struck with the stark realization that they are going to have to devise new ways to offer their clients the type of analysis and valuable metrics that they have become accustomed to with almost no keyword data.
Like so many aspects of SEO, internet marketing requires us to extrapolate conclusions from incomplete data. The complete lack of access to referring keyword data is another obstacle that must be overcome, but it also presents a unique opportunity to improve and leverage the structure of your website to help you claim some of that lost keyword data back.
Read more of The Importance of Site Structure in the Absence of Keyword Data.
---
October 20, 2013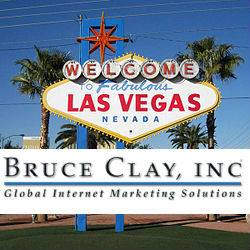 Las Vegas. There's no place Internet marketers love more. We're a work hard – play hard crew, and PubCon Las Vegas has year-and-again proved to be the industry networking event to fight for. After six years at Bruce Clay, Inc., I've moved my way up the ranks of the content department to secure a spot at next week's Vegas happening. For my first Pubcon outing I'll be wearing a number of hats as an exhibitor, member of the press and socialite-sponsor. Also repping BCI blue at PubCon LV is Bruce Clay, the man, and Mindy Weinstein, our SEO manager.
Business first. There's a Bruce Clay, Inc. booth in the Las Vegas Convention Center where you'll find Mindy and Bruce during office hours most of the week.
Read more of #PubCon Las Vegas 2013 – Where the Bruce Clay, Inc. Team Will Be
---
October 17, 2013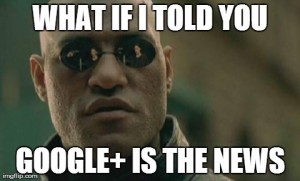 No matter how hard we try, Google+ will not be denied. We've all seen it: the integration of Google+ into even the smallest facets of search results — from recently added hashtags in people's posts to the addition of Google+ posts into the Knowledge Graph of the SERP.
And we all know the story about establishing authorship through your profiles and the trust signal an image provides to your result, but this blog post isn't about that. Though, if you haven't done so, I highly encourage you to exercise authorship on your site. This post is about Google+ becoming the news. What if I told you there was a way to show up in Google News just by posting on your Google+ profile something related to an article topic?
Read more of Google+ Posts are Now Appearing Alongside Articles in Google News.
---

Warning! If you have it on your to-do list to get your Google Analytics account up and running with the new Google Analytics Demographics and Interests reports be aware that there is a sneaky apostrophe in the DC.js code snippet supplied on the Enable Demographics and Interests Google Analytics Help page that should be a single quote.
Read more of Code Typo In Google Analytics Demographics and Interests Reports Snippet
---
October 16, 2013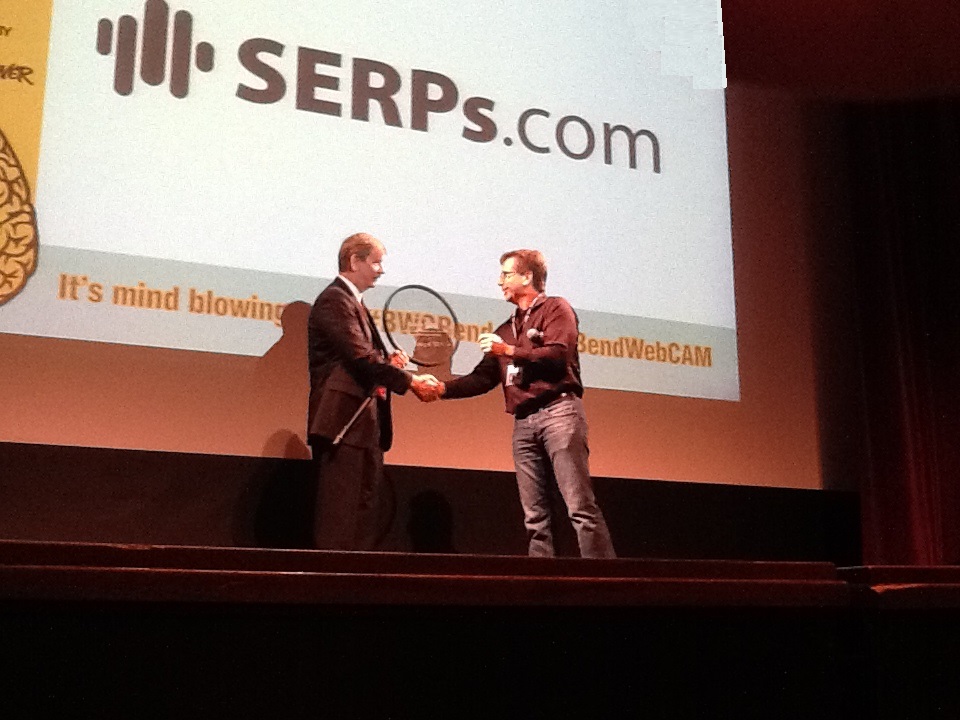 When Bruce took off for Bend WebCAM, he knew he would be sitting on an Hot Seat Panel and presenting a three-hour workshop on SEO for the Non-SEO. What Bruce didn't know was that he was going to receive a Lifetime Achievement Award, putting him in the company of last year's recipient Danny Sullivan and inaugural honoree John Audette.
"It is definitely an honor to receive any award for service to the industry, and receiving this award is certainly a major event in the history of Bruce Clay, Inc.," Bruce said. "I have always tried to contribute either through the website, the training, the event speaking, and the frequent free advice. Being available, approachable and involved is clearly appreciated by colleagues, and it is really nice that my efforts have been broadly appreciated. I am truly excited that I have joined the few that have already received this prestigious award."
Read more of Bruce Honored with Lifetime Achievement Award at Bend WebCAM and Liveblog Roundup.
---
October 9, 2013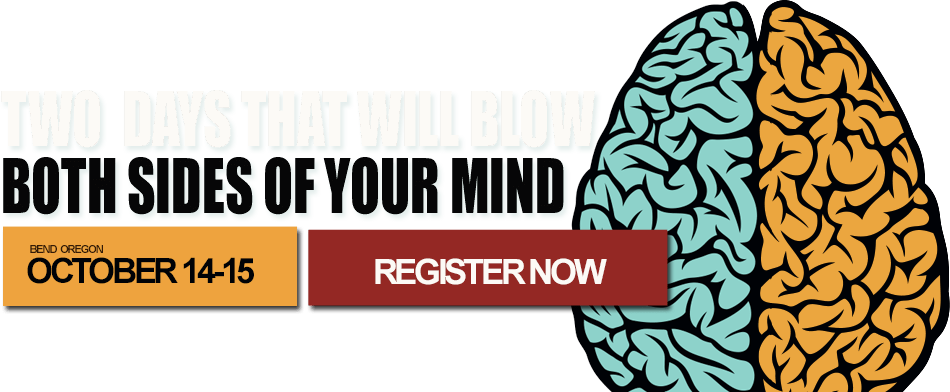 Bend WebCAM is an annual conference that marries the technical and the personal aspects of marketing, resulting in an intimate summit unlike any other. The conference takes place in Bend, Oregon Oct. 14-15. Oct. 10 is the final day to save $129 when registering — use the promo code BUZZ. BCI will be on the Bend WebCAM scene, with Bruce presenting and Virginia liveblogging for the WebCAM blog.
Read more of Bend WebCAM Conference Marries the Technical & Personal Aspects of Marketing.
---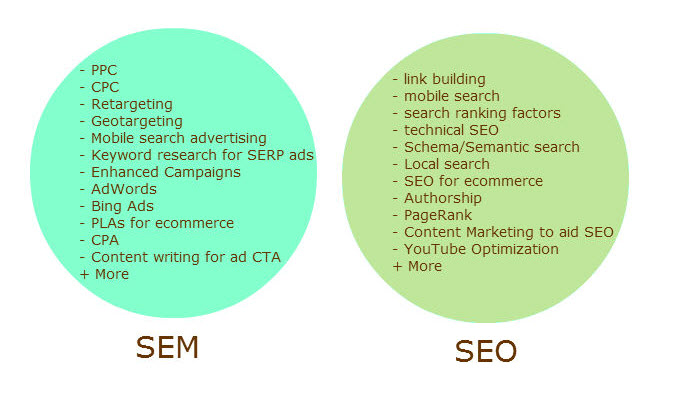 At a recent gathering of marketing professionals and people interested in learning about Internet marketing, I was surprised by the number of people asking me to confirm that their understanding of "SEM" was accurate.
While the term itself seems basic, this question isn't a bad one as the definition has in fact changed in the dozen or so years since its coining.
SEM is often used to describe paid search marketing initiatives and yet you'll often see uses that suggest it's an overarching term for all search marketing efforts, begging the question I've heard more than once, "Isn't SEO a part of 'search engine marketing,' too?"
Get the answer. Read more of What Is SEM?
---