June 3, 2015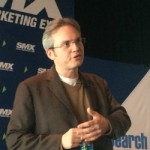 In this bite-sized liveblog, Kevin Ryan shares where he sees paid search headed as an industry. Ryan is the founder of MotivityMarketing, a columnist for Search Marketing Land and the author of "Taking Down Goliath: Digital Marketing Strategy for Beating Competitors with 100 Times Your Spending Power." (Try saying that title ten times fast!)
"Search is declining as a percentage of share – we're getting less data on search … Our dependence on keywords is a little ridiculous. We need to think about moving away from potentially misleading keywords," Ryan says.
Read the full liveblog of Paid Search: Focusing on Audiences & Categories Instead of Keywords.
---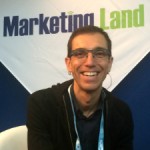 Jerry Dischler, who heads AdWords, is full of contagious energy as he gears up to talk about what's working and what's not in search ads and AdWords in this morning's keynote conversation. Whenever there's a Googler onstage, the crowd is packed and this session is no exception.
Everyone wants to know the latest news in paid search, and Dischler won't disappoint as he delves into topics near and dear to search marketers hearts, including:
How advertisers can capitalize on the opportunity of Micromoments
The future of text ads and buy buttons
Advances in attribution models
And how marketers are marrying online and in-store strategy
Facilitated by Search Engine Land Editor Danny Sullivan and Search Land Paid Search Correspondent Ginny Marvin, the keynote conversation transpired as follows. Read the liveblog coverage of a Keynote Conversation with Google AdWords VP Jerry Dischler.
---
June 2, 2015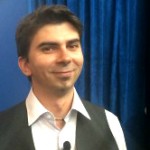 Googler Gary Illyes sits, cool and collected, on the SMX Advanced stage. Across from him is Search Engine Land Editor Danny Sullivan. Sullivan is about to ask Illyes anything and everything digital marketers have been dying to know in this "Ask Me Anything" session. In the weeks prior to SMX, SEOs have been sending in their questions. Sullivan will ask Illyes those questions and anything else he sees fit to quiz the Google Webmaster Trends Analyst on.
It seems like every SMX attendee is in the standing-room only audience. Read on to find out everything Illyes had to say, including his insights on:
Mobilegeddon (a term, for the record, that he hates)
The Quality Update
When to expect the next updates of Panda and Penguin
App indexing
Read SEO AMA: Googler Gary Illyes Answers Questions at SMX.
---
April 21, 2015 arrived with a bang. Google announced it was the day that mobile-friendliness would officially be a ranking signal for Google mobile search results. That day, dubbed "Mobilegeddon," wasn't the the day search marketing changed, however. Improving a website's experience for mobile users has been an SEO mission a long time in the making. SMX Advanced speakers, including a Google representative, share thoughts on improving a site in light of Google's mobile-friendly update.
Read the liveblog coverage of the SMX Advanced session Mobilegeddon! Surviving Google's Mobile Friendly Update.
---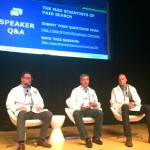 2015's "The Mad Scientists of Paid Search" panel features PPC pros at the top of their game: Soren Ryherd, Andrew Goodman and Andy Taylor. Learn why current tools aren't ideal for the multi-channel landscape, hear what influences a conversion, and get other deep thoughts for paid search professionals to think about.
Read the SMX Advanced 2015 liveblog coverage of Mad Scientists of Paid Search.
---
June 1, 2015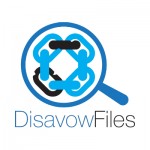 Ever wonder what's inside the search engines' black box of disavowed backlink data?
Google and Bing are the only parties who can see the disavow data given to them by site owners. We, the webmaster community, can't access this data to help us make informed decisions when vetting backlinks, researching sites, or creating our own disavow files.
Let's change that.
Today we're launching DisavowFiles, a free, crowdsourced tool aimed at bringing transparency to disavow data. Sign up for free at DisavowFiles.com.
Read the post on the reports, features and, of course, privacy and anonymity of DisavowFiles.com.
---
May 29, 2015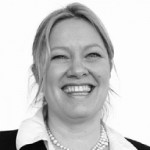 Between conferences and clients, Lisa Williams — a woman who needs no introduction in the SEO community — has been hard at work on her first book, "When Everybody Clicks: Sustainable Digital Marketing," will be available on June 2. In fact, "When Everybody Clicks" will be available for free download June 2–5.
In writing this book, Williams interviewed more than 60 digital marketing thought leaders, including Bruce Clay, Eric Enge, and Michael King. The aim of this passion project? To understand how relationships impact the technology industry. We turned the tables on Williams and asked her to answer our questions in this exclusive interview. Williams, who is speaking at SMX Advanced next week, reveals lesson learned while writing "When Everybody Clicks" and talks about digital marketing priorities and Google's mobile-friendly update.
Read the full interview!
---
May 27, 2015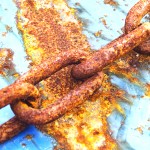 The search engines' disavow links tools are needed in today's link penalty environment. As with all powerful tools, they come with questions about proper use and concerns for abuse. It doesn't help that site owners have no insight into disavow data held by Google and Bing. As is often the case, SEOs have become comfortable with the unknown.
Are you at risk for a Penguin penalty? What about in the next update?
Are you a victim of negative SEO? Are you sure?
How do you know if you have backlinks that others have disavowed?
Would you like to know if another site has disavowed your pages?
On Monday, June 1, we announced the launch of our DisavowLinks service, a new tool that complements and brings transparency to disavow data. Shared at SMX Advanced, the crowdsourced tool was buzzed upon as it provides the search marketing community with much-needed balance to data ownership. Read more about the DisavowLinks tool.
In the meantime, let's talk about the whys, whens and hows of the search engines' tools for disavowing links. For steps on disavowing links with both Google and Bing, read the complete disavow link guide.
---
May 26, 2015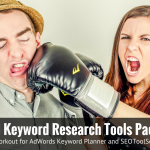 This post dives into two powerful keyword research tools: the Google AdWords Keyword Planner and the SEOToolSet Keyword Suggestions tool. SEMs have come to love these tools because they get to the heart of search terms that people may — or may not, as your research can show — be using to look for you and your competitors.
Both the AdWords Keyword Planner and SEOToolSet Keyword Suggestions tool are especially useful if you find yourself in any of the following scenarios:
• Researching keywords if you're starting from square one: If you're starting keyword selection with a mostly blank slate, get keyword suggestions based on seed keywords and info that helps you decide if it's a good keyword (i.e., competitiveness and popularity of search use).
• Vetting keywords by checking to see if they're actually used: If you want to vet a list of SEO or PPC keywords, check to see how much people actually use them to search with all sorts of filters and compare-views.
• Expanding your keyword list with new, relevant keywords: If you already have a list of SEO or PPC keywords, you may want to expand your list with opportunities you're not currently aren't aware of.
Start this lesson of AdWords 101: Keyword Research Tools.
---
May 19, 2015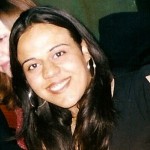 Inbound marketer Purna Virji has been honing her CRO game for more than eight years. In that time she has become one of the industry's most prominent experts focused on conversion through her column at Search Engine Watch and her speaking engagements at SMX, Affiliate Summit, and the ecommerce conference eTail. When she speaks at the conversion-focused SMX Advanced session "Conversion Rate Rockstars," her tips will revolve around ways to drive your efforts with data. In advance of SMX Advanced, we asked Virji to share some next-level conversion optimization advice to help digital marketers expand their field of knowledge. In this interview, Virji looks at:
What useful qualitative data (data you can't put a number on) can be used to inform conversion optimization
Myths of conversion optimization that could be holding you back
How to use PR and traditional marketing in conversion optimization efforts
Conversion and usability obstacles unique to the mobile experience
Read the full interview here!
---