November 4, 2015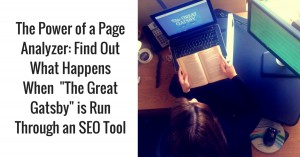 Ever wondered what would happen if you ran classic literature through an SEO tool? Me, too!
I've got a sweet spot for tools that give me an idea of how I'm doing as a search marketer and content publisher. I think a true test of an SEO tool's power is whether the software can do the job of a careful human expert in a fraction of the time.
Check out the following experiment, which details what happened when an SEO tool meets F. Scott Fitzgerald's "The Great Gatsby." While it was devised in fun and out of true curiosity, it ended up being a real-life study of SEO tools at work, worth sharing.
---
November 3, 2015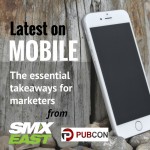 It's becoming clear that mobile friendliness is more than a responsive website that gets a passing grade on the Mobile-Friendly Test.
The concept of mobile friendliness covers increasingly advanced digital media territory:
Mobile apps: Do you have a mobile app? Is it indexable by Google?
Mobile conversions and personas: Is mobile traffic failing to convert? That's to be expected if mobile personas, mobile-specific conversions and calls to action haven't been identified.
Mobile advertising: Are you utilizing mobile search PPC features like call extensions and call-only campaigns?
At the two biggest search-industry conferences this fall, SMX East in New York and Pubcon Las Vegas, search engine reps and renowned speakers covered the full range of Internet marketing topics, especially mobile issues — everything from Google's mobile-focused features to app indexing to mobile ads. We published 46 sessions and keynotes from these conferences on the BCI blog. Here we distill the most important news and advice related to mobile.
---
October 30, 2015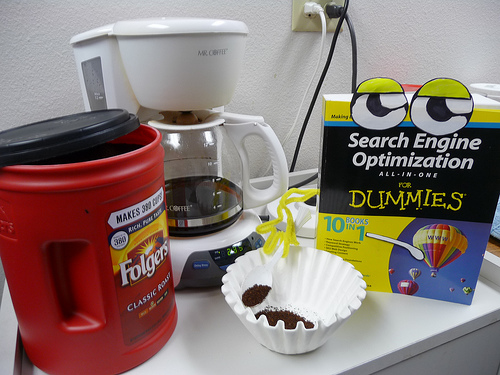 Three years has passed since the second edition and the SEO world has changed drastically. More than ever, digital marketers need a reference guide that's accessible, reliable, and reflects the latest updates in the industry. That's what they're getting in the freshly released third edition. Basically, the book is the perfect companion for any business owner, digital marketer, or anyone responsible to drive traffic to a site. This Halloween season, it also proved the perfect companion for Darth Vader, Tinkerbell, Minnie Mouse and more as the book got into various characters — check it out here!
---
October 29, 2015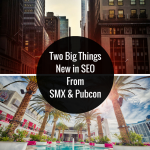 Digital marketers and SEO industry insiders demand outstanding content for their limited blog-reading bandwidth. So, for SEOs who want to get straight to the heart of the latest game-changers, we offer our humble opinion that during the SMX East and Pubcon Las Vegas conferences of the last month, there were two big comets that hurtled from the sky, signaling changes to the SEO landscape forever:
Machine learning algorithms ranking content based on searcher behavior feedback
Predictive search serving searchers content before they ask
Here's your front row seat to what's new in SEO straight from SMX East and Pubcon Las Vegas.
---
October 22, 2015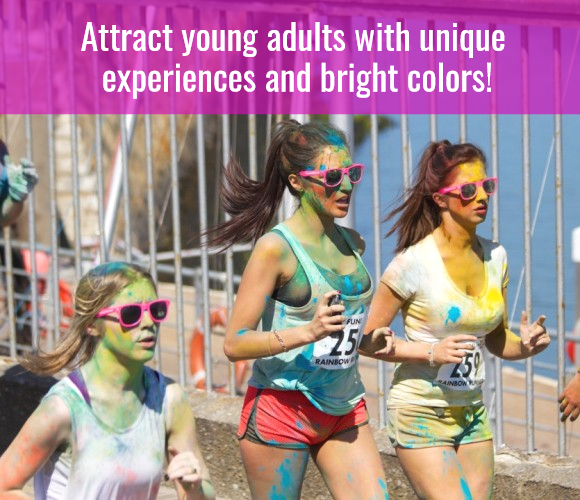 From campaign headquarters to digital marketing agencies, strategists everywhere are thinking about how to entice America's most talked-about and statistically impactful group: millennials. Bing's former search industry spokesperson Duane Forrester and Google Web Trends Analyst Gary Illyes are no exception – millennials are on their minds, too, and both of the search leaders' recent keynote sessions at Pubcon centered on how search engines are moving to serve the rising millennial class. Get the full story in Millennials in the Spotlight: The Market Segment Everyone's Clamoring to Crack.
---
October 14, 2015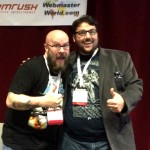 The automotive industry is incredibly competitive when it comes to search engine marketing. To rise to the competition requires in-depth local SEO knowledge and PPC know-how. This session offers strategies for local search marketing, both paid and organic, that all marketers can use. Our speakers are Ira Kates, who will speak to paid search, and Greg Gifford, who addresses organic SEO.
Read the liveblog from Pubcon.
---
October 12, 2015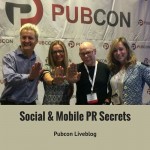 Do you want press for your business? Yes please! Here's how to use social media in traditional and new ways to reach and influence the media. New opportunities to be covered by today's speakers include making sure your content is mobile friendly and targeting the media through paid Facebook promotions.
Read the liveblog Social and Mobile PR Secrets.
---
October 9, 2015
Personal branding and social strategy – it's a subject close to all digital marketers' hearts. Mark Traphagen, Matt Craine and Mel Carson are speaking on this hot topic at Pubcon Las Vegas. Hear what they have to say on the importance of personal branding in a world
where everyone is Googling everyone else in the this in-depth liveblog. Trust us, you don't want to miss these tips!
---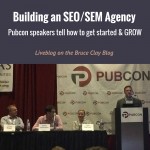 What makes a great SEO or SEM agency? This question applies to companies looking to hire an agency, since they need to make sure they're working with an agency team that can not only write a good RFP but also drive their KPIs. However, in this Pubcon Las Vegas session the speakers come at it from the agency's point of view: How can you plan, start, hire, train and grow a successful agency team that can produce as well as sell?
Read the full liveblog with slides.
---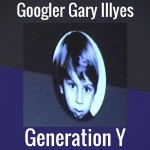 Getting to know Millennials has been a hot topic at Pubcon Las Vegas 2015. Everyone's talking about Millennials, including Google's Gary Illyes (who's a millennial himself!). He took the stage to deliver the grand finale keynote, and he's going to tell us how Google is thinking about Millennials and how they're shaping the future of search.
Read the liveblog report of Googler Gary Illyes' keynote address at Pubcon Las Vegas 2015.
---