March 27, 2015
Google's Feb. 26 announcement that the search engine will now "surface content from indexed apps more prominently in search" is significant news for SEOs. If a user has downloaded your app, your app content can get a ranking boost in their SERP — and if a ranking boost is on the table, it definitely makes an SEO stop and consider the possibilities.
On average, people install 26 apps on their phone … but there are more than 1.3 million apps in the app store. And we know that 5 percent of apps drive 92 percent of all app downloads. Moral of the story? Apps are a very competitive space, and before any coding begins, it's important to determine whether or not an app is worth the investment for your business.
Read more of Apps: The New SEO Frontier?
---
March 18, 2015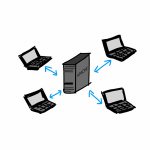 Getting a custom 404 error page up and running on the Apache Server is a five-part process. In this post we cover parts 3, 4 and 5 of this process; determining what type of server you're using and amending your .htaccess file to tell your Apache server to deliver a custom 404 error page, and testing. If you're using an Apache server — read on!
Read How to Configure a Custom 404 Error Page (Apache Server Edition).
---
March 12, 2015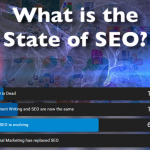 Bruce Clay shared his marketing insights on SEO, branding and social media yesterday on "Social Media Today Power Talk," a monthly digital marketing show hosted by David Amerland. Amerland is the author of many digital marketing books, including "SEO Help: 20 Semantic Search Steps," "Google Semantic Search," and "Google+ Hangouts for Business," and a stand-out Google+ influencer with more than 350K followers. Watch the entire show above or read on for highlights, including Bruce's thoughts on:
The evolution of SEO
Why some people think SEO is dead
The necessity of planning 2-5 years ahead
The cube theory
Making your team work as a team
The effect of social buzz on ranking
---
March 5, 2015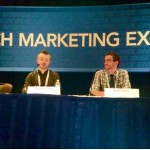 In this SMX West liveblog coverage of the session "Expert Excel Essentials" we're reminded that Excel is a versatile problem solving tool that everyone has access to. Let's turn raw data into something that people understand and can make decisions using.
Moderator Chris Sherman says that an Excel-focused session has been running at SMX for a few years. It started as an experiment. Search marketers know Excel but there are different levels of knowledge and skill. If used properly Excel is a Swiss Army Knife, so it pays to invest in your Excel chops. After hearing the Excel tips shared here you'll be inspired to go back to your job and do things in a tool (Excel) that everyone has, so you'll make a difference.
Read Turn Raw Data Into Meaningful Data Visualization with Excel
---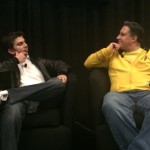 SMX West 2015 ends on a high note with "Ask the Search Engines." Search Engine Land Editor Danny Sullivan welcomes Google's Gary Illyes and Bing's Duane Forrester to the stage for a no-holds-barred question and answer session with two of Search's most important figures. These are the men with the inside info that we all want to hear.
Get the full scoop in this liveblog of Ask the Search Engines.
---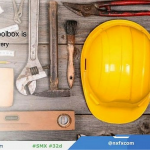 There's a good chance you're not using website analytics tools to their full potential to benefit your understanding of your visitors and your site. In this liveblog coverage of the SMX West session "What's In My Analytics Toolbox," you can get familiar with Google Analytics custom dashboards that you can create for your own site, and get to know the Google Tag Manager and how using it can give you insights on some of the otherwise hidden behaviors of your visitors. You'll also be introduced to a powerful open source platform, Knime, that lets you merge data and visualize data in one place.
---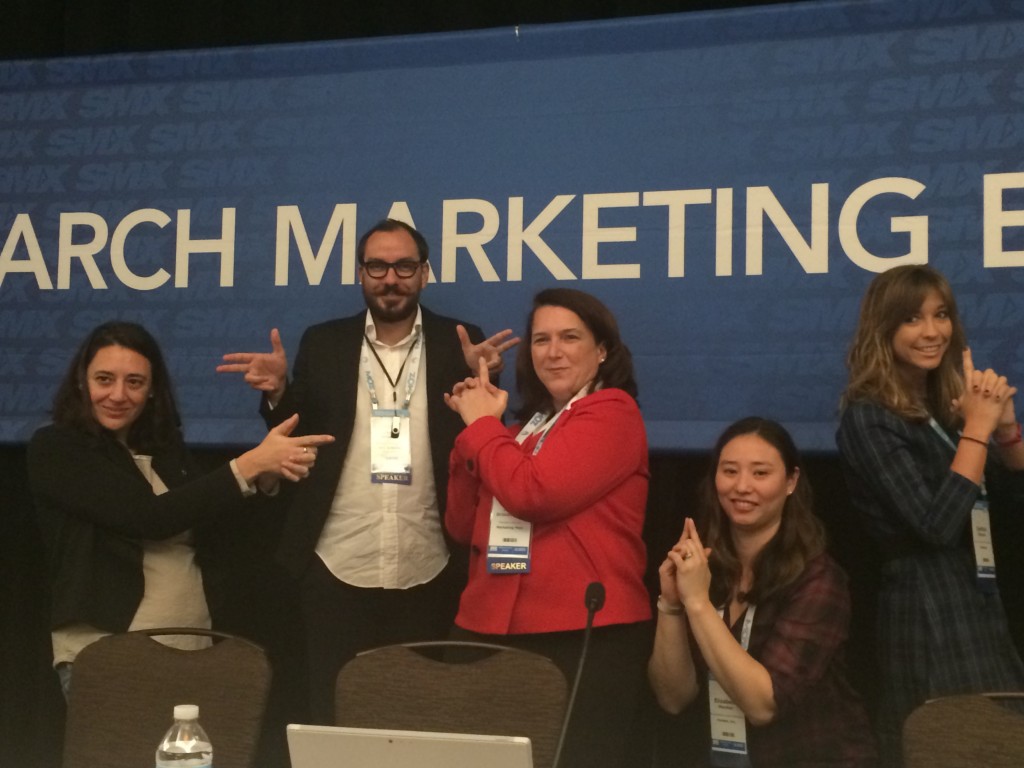 Three heads are better than one! From reputation management, to increased reach with retargeting — your SEO, SEM and social media strategies need to support one another.
Read this SMX West 2015 liveblog coverage to learn:
✓ Why you must take control of your social profiles as part of your reputation management strategy
✓ 6 steps to social reputation management
✓ How to use social to marry searcher intent with identity
✓ Why your marketing strategy needs paid social
---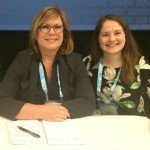 Not unlike peanut butter and jelly, search and social work best together. In this SMX West 2015 liveblog coverage, Ford Motor Company Director of SEO Ellen White, and Kenshoo Content and Media Manager Kelly Wrather, discuss the importance of teamwork and cross-channel strategy between social media and search marketing teams.
Learn:
✓ 3 reasons why search and social should be the next channels you integrate
✓ How to develop a cross-channel plan
✓ Why you need to stop worrying about your own weaknesses, and start worrying about the weakness of your teams.
✓ How to use checklists to strengthen your cross-channel communication and strategy.
Read all of Improving Search and Social Teamwork
---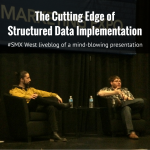 It's not enough just to implement structured data. That's par for the course, a requirement now and not an advanced opportunity. We're not early adopters and we have to think about the next step.
In this liveblog coverage of the SMX West session "The Next Generation of Structured Data: Taking Markup To The Next Level," you'll learn about some advanced things you can do with structured data. Our presenters go beyond Rich Snippets into the cutting edge of what Google's developing in data markup. Find out what speakers Mike Arnesen and Justin Briggs had to say in the full presentation liveblog.
---
March 4, 2015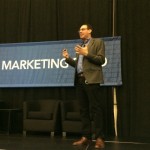 Bill Tancer, author of "Everyone's a Critic," is the general manager of global research at Experian Marketing Services. This makes him the world title holding data geek. On Twitter he's @billtancer. For today's keynote he's going to do something different and never before presented. He's going to share a behind-the-scenes tour of his book "Everyone's a Critic." The story involves an Icelandic volcanic eruption, a review that "this place sucks," and a near heart attack at his kitchen table.
Read our liveblog coverage of Bill Tancer's SMX West keynote address on How to Get Critical Online Reviews in Today's Social Economy
---