October 7, 2013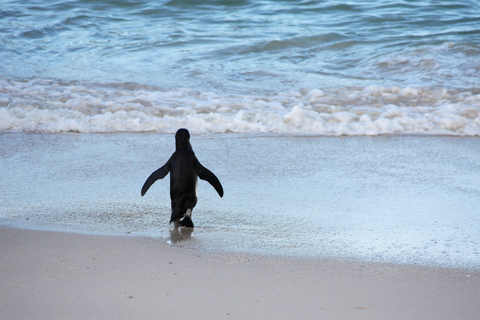 Matt Cutts took to Twitter on Friday to announce a minor update to Penguin, a component of the search ranking algorithm penalizing value from unnaturally acquired links. For our clients and readers wondering if they are part of the one percent being affected by Penguin 2.1, BCI recommends monitoring your organic traffic in Google Analytics over the next two weeks, looking for a dip. A dip in traffic occurring on this date may indicate that your site has been hit by this update. In some cases, you might see an increase in traffic, which would indicate an outranking competitor took a blow from Penguin 2.1.
Read more of Penguin 2.1: What's New with Google's Angry Bird.
---
October 3, 2013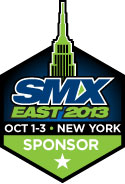 Three panel experts, including Duane Forrester from Bing and Brian White from Google, discuss the future of SEO and what how we should approach optimization in 2014.
Read more of SMX East Conversation: Where's SEO Going In 2014?.
---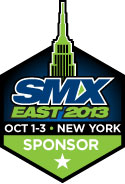 But, as all good things come to an end, we're going to be wrapping up our conference coverage with a long-view look of paid search and online advertising. The session description hints at how many new considerations may increasingly affect advertising online.
"Paid search marketers have a lot of new things to consider:
the impact of Google's Enhanced campaigns,
sophisticated new retargeting options,
new ad formats and changes in results page layout,
and paid inclusion in shopping search.
Join us for this PowerPoint-free discussion on how these significant developments will change PPC campaigns efficiency and effectiveness in the coming year."
Read more of Conversation: Where's Paid Search Going In 2014?
---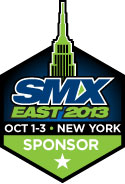 Learn how to connect YouTube and Google Analytics, how to optimize videos for universal search & more in this SMX East YouTube optimization session.
Read more of YouTube: Optimization Tips .
---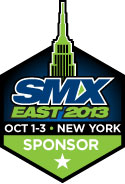 Keywords have been a hot topic of discussion, especially since Google turned all organic keyword referral data into (not provided) a week ago. These speakers are going to tell us about keyword research and planning tools, the Google Keyword Planner tool and the Bing Ads Intelligence Excel add-on, plus some suggestions for how to piece together the lost (not provided) keyword data.
Read more of Keyword Tools from Bing and Google, Plus (Not Provided) Workarounds.
---
October 2, 2013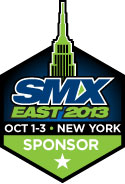 Three expert panelists discuss entity search, including what it is, how it affects SEO strategy, and what the future of sematic optimization looks like.
Read more of The Coming "Entity Search" Revolution .
---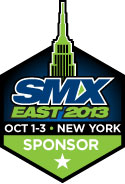 Authorship is a structured markup that can give you a click-through boost and thus more traffic when an author photo shows up in a SERP, but which, in my own experience, can be finicky for implementing. One of the key players in developing the authorship markup at Google is on the panel. Other members of the panel will come from the publisher perspective and the agency side.
Elisabeth Osmeloski (@elisabethos, Director of Audience Development, Third Door Media, Inc.) is moderating and the four speakers are:
John Carcutt, Director of SEO and Social Media, Advance Digital (@johncarcutt)
Janet Driscoll Miller, President and CEO, Search Mojo (@janetdmiller)
Pierre Far, Webmaster Trends Analyst, Google (@pierrefar)
John Shehata, Executive Director of Search, Social Media, ABC News (@JShehata)
Read more of Google Authorship: Step-By-Step Setup & Troubleshooting.
---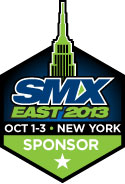 Three SMX East panelists discuss how to effectively used structured data to improve search visibility for articles, products, local and other content formats.
Read more of The Why and How of Structured Data Markup Superstars
---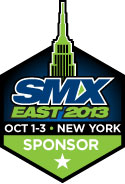 Two SMX East presenters offer four ways to approach SEO and PPC prioritization to help you tackle projects that offer the most bang for the buck first.
Read more of SMX Boot Camp: SEO Friendly Web Design
---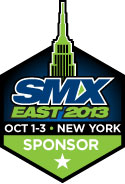 This session is a social + search "speed round." We've got three speakers queued up and ready to share their favorite authority-building social tips. According to the SMX conference agenda this hour will be primarily focused on integrating search and social media efforts. Topics slated for discussion include OpenGraph technology, Google+, Twitter and more.
Debra Mastaler starts us off and will talk about influencer marketing. This is the process of finding, tapping into and using people with high credibility and high visibility in your niche. She looks at everything from a link builder's perspective. The emphasis in search is credibility, quality and trust. Trust is one of the hardest to tie to a tactic, and that's what influencer marketing does. She's going to show us her process and tools.
Read more of Integrating Search and Social: Top Social Tactics For Marketers.
---