June 5, 2014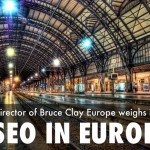 What's the state of Internet marketing in Europe, and what are the biggest needs among EU marketers? In this interview, Ale Agostini, head of Bruce Clay, Inc. Europe, weighs in from a first-hand perspective.
According to Agostini, the biggest need among European marketers is for solid SEO training — because companies that understand Internet marketing the best, succeed the most — especially in Europe's complex multilingual market. Here in the U.S., we may take for granted the wealth of training opportunities, conferences, and expert information sources available. But marketing in another country and language can be quite different. Search engines roll out updates on a delayed schedule, translated information may be slow in coming, and the number of search industry conferences is still low in comparison.
To help fill the need, Bruce Clay, Inc. Europe will put on a special two-day SEOToolSet® Training July 2–3 in Milan, Italy. This event will be specially geared for search marketers from Italy, Germany, UK, Holland, France and across Europe, and will feature Bruce Clay himself as the instructor.
In preparation for this event, we're turning our focus on Europe and asking Ale Agostini to weigh in on:
• Top needs of European marketers
• State of SEO in Europe (including the Right To Be Forgotten ruling and Panda 4.0)
• What to expect from Bruce Clay's upcoming training in Italy
Read more of The State of SEO in Europe (Right to Be Forgotten & More) by BCI's EU Director
---
June 4, 2014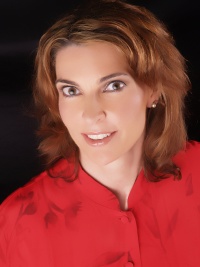 We're one week out from SMX Advanced 2014, and we've got two more installments of the SMX Advanced 2014 Interview Series. Over the past month, I've interviewed VIP speakers to get a preview of the tips they're going to share at SMX Advanced 2014. Today, we continue with Christine Churchill, president and SEO of KeyRelevance. Churchill has been a leader in Internet marketing leader for more than a decade and is the co-founder of SEMPO (Search Engine Marketing Professional Organization). She will grace the SMX stage once again next week to share her keyword expertise in "Keyword Research On 'Roids! Advanced Workarounds For Vanishing Keyword Data" at 11 a.m. on June 11.
Discover Churchill's advice for SEO newbies, her tried-and-true tools, her thoughts on "SEO is dead" and her keyword research strategy post-Hummingbird. Read more of SMX Advanced 2014 Series: Christine Churchill on Keywords.
---
June 2, 2014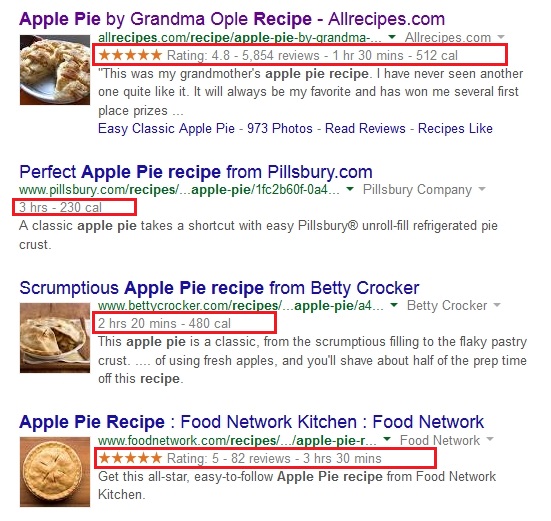 Schema markup has become quite a hot topic among SEOs, especially since Bing's Sr. Product Manager Duane Forrester confirmed that schema markup is a ranking factor. Google also encourages the use of structured data. It's the newest form of website optimization that hardly anyone is using. In a recent study, Searchmetrics revealed that only a small fraction of domains incorporate schema markup (less than 1 percent!). However, more than a third of Google search results contain rich snippets, which are extra bits of information that make a result stand out.
Bottom line: Internet marketers and SEOs have a huge opportunity to jump ahead of their competition by implementing schema for rich snippets.
This article will help you understand what schema markup is, how it works, and why it's important for making your website more visible in organic search results. I'll also show you how to mark up content yourself and point you to some handy resources you or your webmaster can use. If there is one thing you do today, mark up one of your web pages and see what kind of impact it has on search results.
Read more of How to Use Schema Markup to Improve Your Website Visibility in Search.
---
May 30, 2014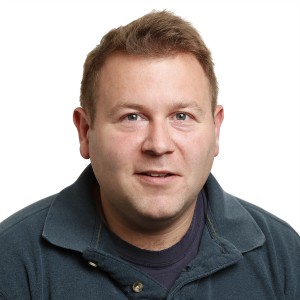 The countdown to SMX Advanced 2014 is almost over — two weeks to go until Internet marketers gather in Seattle to learn from the brightest minds in SEO, SMM and SEM. I've been interviewing select SMX Advanced speakers this month, giving readers a sneak preview of what they can learn if they attend their sessions June 11-12. Lisa Williams (director of digital marketing strategy at Search Discovery) let us in on her search + social secrets and David Roth (VP of marketing at Move, Inc.) revealed his top content marketing tips. Today, Seth Meisel divulges his proven strategies for harnessing the powering of remarketing and paid ads.
SEM Manager Meisel runs remarketing campaigns for national drugstore chain Walgreens. He'll be taking the SMX stage on June 11 at 9 a.m. to speak in "The Mad Scientists of Paid Search" and again at 1:45 p.m. in "Maximizing The Synergy Of Paid Search & Social." Here, Meisel gives us an inside look at some of the highly successful strategies within paid search.
Read more of SMX Advanced 2014 Series: 'Mad Scientist' Seth Meisel Talks Paid Search Wizardry.
---
May 29, 2014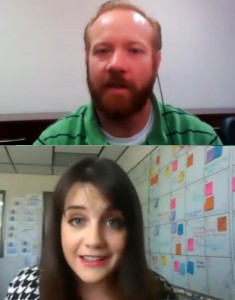 On Tuesday, Google released an update to its Fetch as Google feature within Webmaster Tools. This valuable tool, which has been around for years, allows webmasters to view the source code and headers of their site the way Googlebot sees them. Tuesday's update enhanced the tool's capability, enabling webmasters to see what Googlebot sees in a browser window, as well.
Rendering Pages with Fetch as GoogleSince Tuesday's update, we've fielded questions from clients such as "Will Google render all the JavaScript on my site?" and "Does this negate the need for Ajax-enabled crawling?"
Knowing that the SEO industry at large has vested interest in answers to these and other questions, I interviewed Bruce Clay, Inc.'s Director of Software Development Aaron Landerkin. Read more of An Inside Look at Rendering with Fetch as Google.
---
May 27, 2014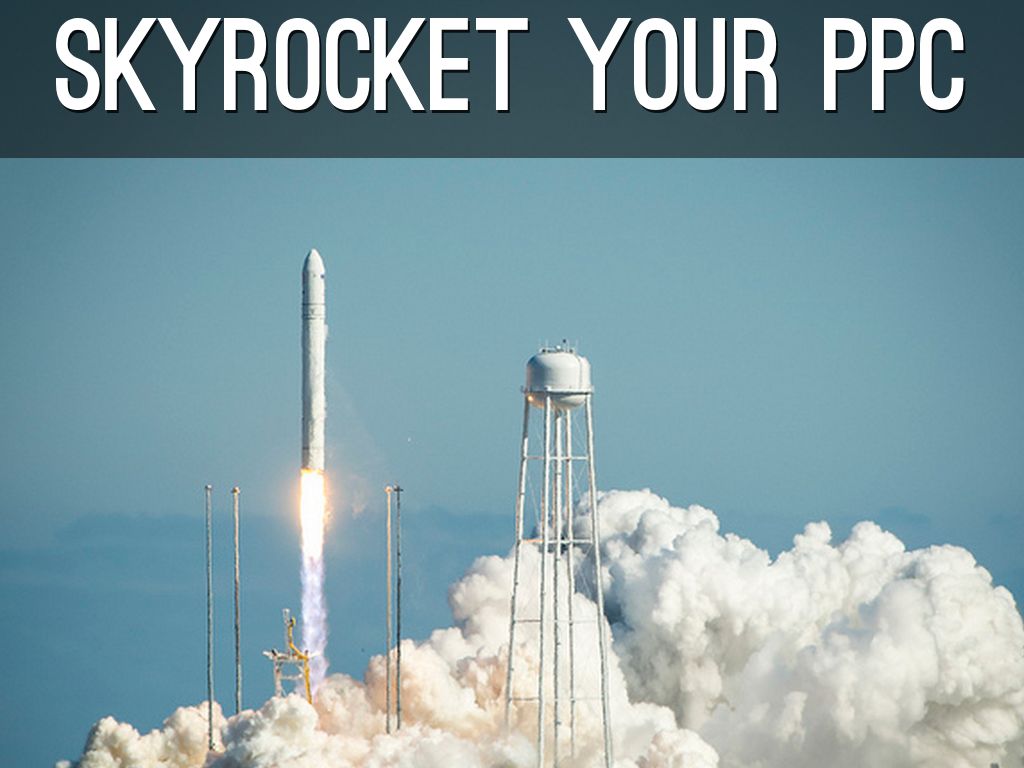 Any successful PPC manager will tell you the same thing: a solid account structure — built on a firm understanding of your website's navigation and existing performance data — is the basis for improved reporting, budget management and, most importantly, performance.
But successful PPC managers will also tell you that this is only the beginning — in addition to a solid account structure, there are many ways to improve your results and create a highly successful campaign. In the years I've spent managing SEM campaigns for both national and international companies, including Inc. 500 companies, I've come up with 8 actionable AdWords tips that will help PPC managers skyrocket their campaign's success
Read more of 8 Actionable AdWords Tips for PPC Managers.
---
May 23, 2014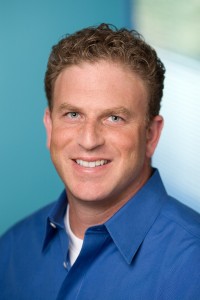 SMX Advanced 2014 is drawing closer — three weeks to go and we're psyched. Today, we continue to the SMX Advanced 2014 Interview Series with David Roth. As the vice president of marketing at Move, Inc., the parent company of Realtor.com and other real estate-related web properties, Roth knows the value of high quality, compelling content — and the strategic content marketing that accompanies it.
Roth is a featured speaker in the SMX Advanced panel "Executing a Flawless Content Marketing Strategy" (June 12 at 1:30 p.m.). Alongside fellow panelists Chris Bennett (CEO of 97th Floor) and Purna Virji (Director of Communications at Petplan Pet Insurance), Roth will share his top insights on leveraging content to get the most out your content marketing strategy. The panel, moderated by Chris Sherman of Third Door Media and coordinated by Mark Traphagen of Stone Temple Consulting, will explore advanced social tactics, building authority and trust, and creating conversion funnels that transform readers into customers and fans.
Roth, who has worked with companies such as Tivo, Kodak, AOL and Hyundai, shared some of his top content marketing strategies in this exclusive interview. Discover examples of content marketing and brand stories done right, plus advice on how to take your own brand's content strategy to the next level.
Read more of SMX Advanced 2014 Series: David Roth on Content that Ignites Passion.
---
May 21, 2014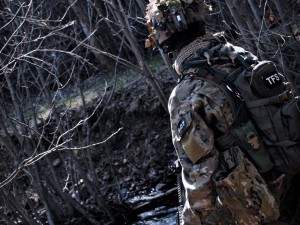 Coming to you straight from the trenches of Bruce Clay, Inc., it's the survival guide edition of the SEO Newsletter. Our feature article exposes which ranking factors change most frequently so you can stay alert. Then get expert survival tips from our SEO manager on how to stay ahead of the game no matter what SEO bombs Google may throw your way.
With Google's search algorithms changing on a daily basis, content strategist Kristi Kellogg advises Internet marketers to adopt a proactive rather than reactive approach to SEO while SEO Manager Mindy Weinstein shares three key search marketing survival tips.
Read more of SEO Newsletter: The Survival Guide to SEO Edition.
---
May 16, 2014
What do billionaire entrepreneur Mark Cuban and SEO expert Bruce Clay have in common? You can find them both speaking at GROWCO, the Inc. Magazine Grow Your Company Conference (GROWCO) May 20-22 in Nashville. While Cuban is one of the keynote speakers sharing insights on how to win at the sport of business, Clay will zero in on SEO inspiration, insights and proven strategies to help entrepreneurs increase web traffic and brand visibility in his panel "Search + Social: The Future of Your Business Online" with Bing's Duane Forrester, aimClear's Manny Rivas and Message Medium's Maisha Walker.
"Experts predict marketers will spend 52 percent more on SEO — but spending more does not necessarily equate to better results; it's important that business owners and decision makers understand the constantly changing algorithms and their impact on traffic. I'm looking forward to guiding the SEO growth action plan for attendees," said Clay, founder and president of global Internet marketing firm Bruce Clay, Inc. and author of several books, including "Search Engine Optimization All-in-One for Dummies."
Read more of Bruce Clay to Speak in 5 Cities in Inc. Magazine's Business Conference Series.
---
May 14, 2014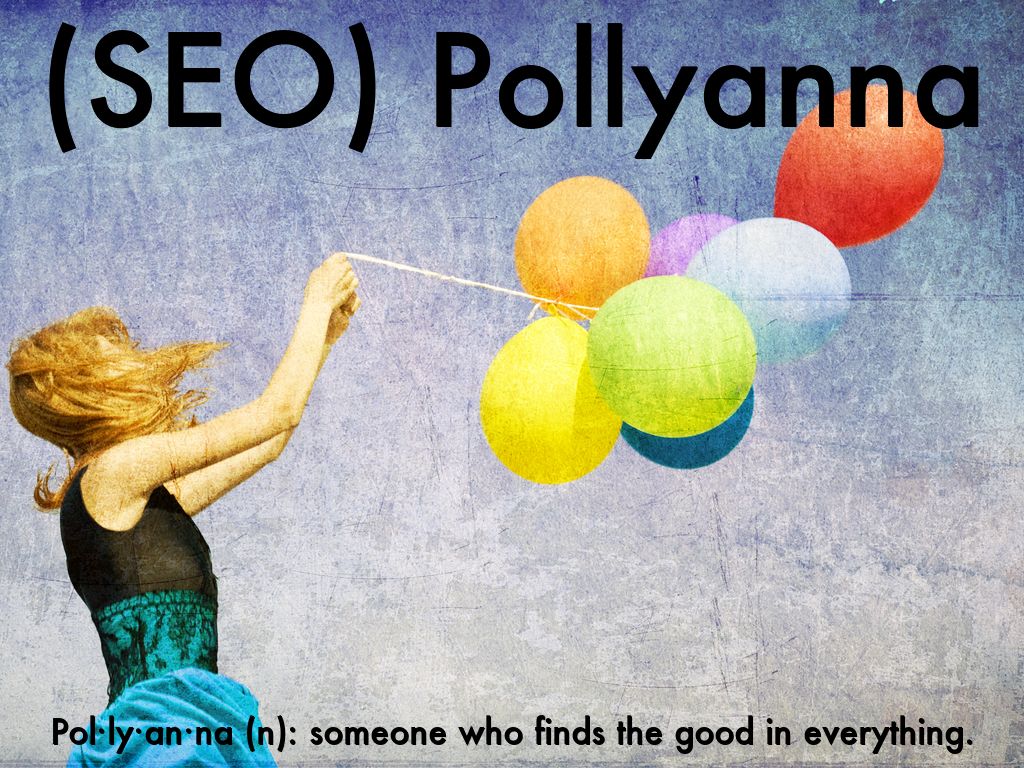 SMX Advanced is fast approaching — come June 11, SEOs and Internet marketers will flock to Seattle for the much-anticipated conference. Bruce Clay, an official SMX training partner, is gearing up for his SEO Training workshop and Jayme Westervelt is working out her fingers in preparation for some serious liveblogging action (check out our liveblog schedule). With more than 30 sessions focusing on organic, paid, local and mobile optimization, Internet marketers can't wait for SMX Advanced — we can't wait either … which is we bring to you the SMX Advanced 2014 Series.
This series will highlight select SMX Advanced speakers. They'll give us a sneak peak at what their top Internet marketing insights they'll be sharing at this year's conference. Today, we're putting Lisa Williams, director of digital marketing strategy at Search Discovery, in the hot seat. Williams, an Internet marketing veteran with more than 17 years of experience, has been featured in publications such as Glamour, The Boston Globe, Kiplinger, and the Oregonian. shared her expertise at conferences across the world.
Williams is a featured presenter in 25 Social Media Ideas For The Advanced Search Marketer (June 11 at 9 a.m.) — this session will feature actionable ideas and techniques that will help you implement and optimize that sweet spot where search and social intersect.
Read more of SMX Advanced 2014 Series: Search and Social Strategy with Lisa Williams.
---