June 13, 2016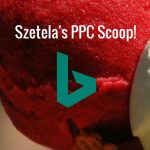 Microsoft's announced acquisition of LinkedIn today has already sent ripples through the advertising industry. Marketers are predicting (or hoping) that the LinkedIn ad platform will be merged with Bing Ads, allowing PPC advertisers to run Bing Ads and LinkedIn ad campaigns from the same dashboard.
I think the acquisition could actually be the cornerstone of an important new Bing Ads strategy: the creation and expansion of a Microsoft Display Network.
Read Szetela's Scoop.
---
June 9, 2016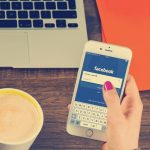 Are you evaluating the many social media networks and aren't sure which would return the most benefit for your investment if you were to build an active presence for your business?
With so many choices, kicking off social media marketing can be overwhelming. To help you choose the best fit social networks for your business, we're shining a light on:
• The primary user base of the most popular social networks
• What brands are doing to find success marketing on each
• Guidelines for determining if your business could be a good match for marketing, branding, community building or customer service on each platform
• And any special considerations to be aware of that engagement on the platform may require
These are the six social networks covered here:
• Pinterest
• Instagram
• Google+
• LinkedIn
• Facebook
• Twitter
Read Which Social Media Networks Should Your Business Invest In?
---
June 3, 2016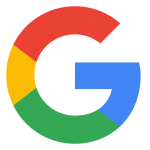 When a user enters a search query, the search engine's number one goal is to return results that are high-quality, relevant and able to best give them what they want. One of the 200+ factors Google takes into consideration to determine which webpages best fit the bill is PageRank.
So what is PageRank? PageRank (PR) is a calculation, famously invented by Google founders Larry Page and Sergey Brin, which evaluates the quality and quantity of links to a webpage to determine a relative score of that page's importance and authority on a 0 to 10 scale.
Read about how PageRank is earned and transferred.
---
May 26, 2016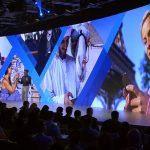 This week at the Google Performance Summit keynote we were introduced to a "completely re-imagined and rebuilt" AdWords system for a "mobile-first world."
Bigger text ads that get clicked more often
Ability to fine-tune your bidding by device type
Map ads that draw in mobile searchers near your store
New technology that better ties ad clicks to in-store visits
Ability to create similar audiences for search ad targeting
That and more is what's coming to AdWords advertisers following announcements this past Tuesday. For our PPC SEM services clients and others, we'll walk through the exciting opportunities coming out of Google Performance Summit.
Read more and find out Why the Coming Google AdWords Changes Are Mobile Advertising Game-changers!
---
May 19, 2016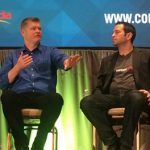 Tim Ash, the Conversion Conference chair, has assembled a panel of CROs from a range of backgrounds to show us what a career in CRO might look like.
Chris Mercer runs an interactive agency SeriouslySimpleMarketing
Krista Seiden works in-house at Google
Alex Harris is a CRO consultant
Read What a Career in CRO Looks Like.
---
You're tuned in to Conversion Conference 2016 and a presentation by Michael Aagaard of Unbounce. He opens with a quote from Albert Einstein: "If I had an hour to save the world, I'd spend 55 minutes identifying the problem and 5 minutes implementing the solution."
Aagaard loves that quote because it relates to CRO. The story he's going to tell today is about how we can change our mindset to just straight testing and broadening it to understanding the problem. Read How to Conduct Solid, Data-Driven Conversion Research.
---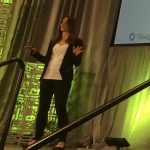 Krista Seiden is an analytics advocate at Google. She's spent lots of years as a practitioner of analytics and optimization at Google, the Apollo Group and Adobe. She's also co-chair of the San Francisco chapter of the Digital Analytics Association.
She's here at Conversion Conference to share tips on analytics tools and processes that promise to turbo-charge CRO. Here's her agenda:
How Analysis Drives CRO
5 Tips for Accelerating CRO via Analytics
Bonus Tip: Rapid Optimization Plan
The Future of Testing, Adapting and Personalizing
Read more of Essential Analytics to Turbo-Charge Your CRO.
---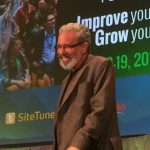 You're tuned in to the morning keynote of the 2016 Conversion Conference. Dr. Eric Schaffer, HFI Laboratories, is a psychologist and human experience engineer will talk to us about the complex science behind UX. Read on to learn how to Engineer Persuasion, Emotion and Trust for Higher Conversions.
---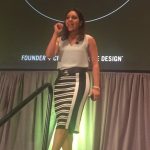 Mona Patel is the author of "Reframe: Shift the Way You Work, Innovate, and Think." When she arrived here at Conversion Conference she was struck by the attendees, finding it amazing how much time we spend working to understand our customers. She has a background in design and UX so optimizing the user experience and meeting customers' needs is what she thinks about.
But Patel wonders if we ever take that lens and point it inward. She wants to enable businesses so that employees feel optimized and fulfilled. Why? Employees are a big part of customer service. The way employees interact with your customers are going to affect your customer experience. Read Optimized Employee Experience has Direct Effect on UX to learn more about the relationship between user experience and employee experience, and the excuses that stand in the way of the best employee experience.
---
May 18, 2016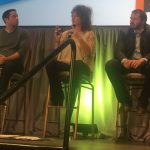 Conversion Conference chair Tim Ash has invited a panel of CRO guests to talk about the tools that they depend on. The panel is comprised of Alex Harris, Angie Schottmuller and Justin Rondeau. This session was so well rated last year that they brought it back this year. You'll learn the recommended tools that CRO pros use in their everyday life. One tool tip can pay for the whole conference. Check it out in this Super CRO Tools Session.
---