March 11, 2014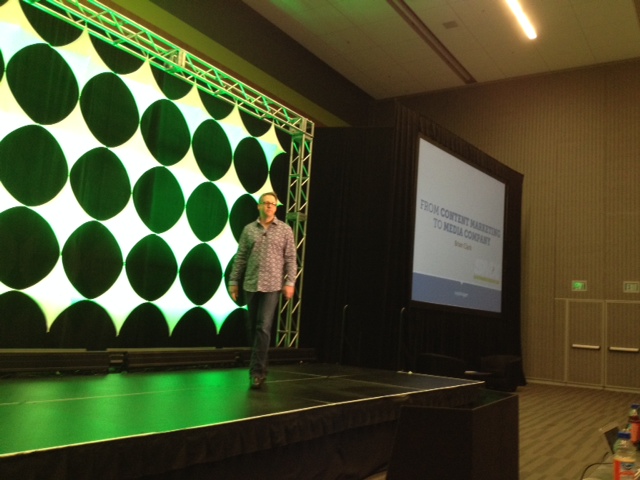 What does it mean to adopt a "media-first" business strategy?
In this session Copyblogger Media Founder and CEO Brian Clark is going to tell us (in 25 minutes or less) the ingredients of engaging content, what it means to adopt a media-first business strategy, and the changes organizations must make to survive in the era of content-first marketing.
Read more of #SMX Liveblog: Shifting From Content Marketing to Media Company (#ms1).
---
March 10, 2014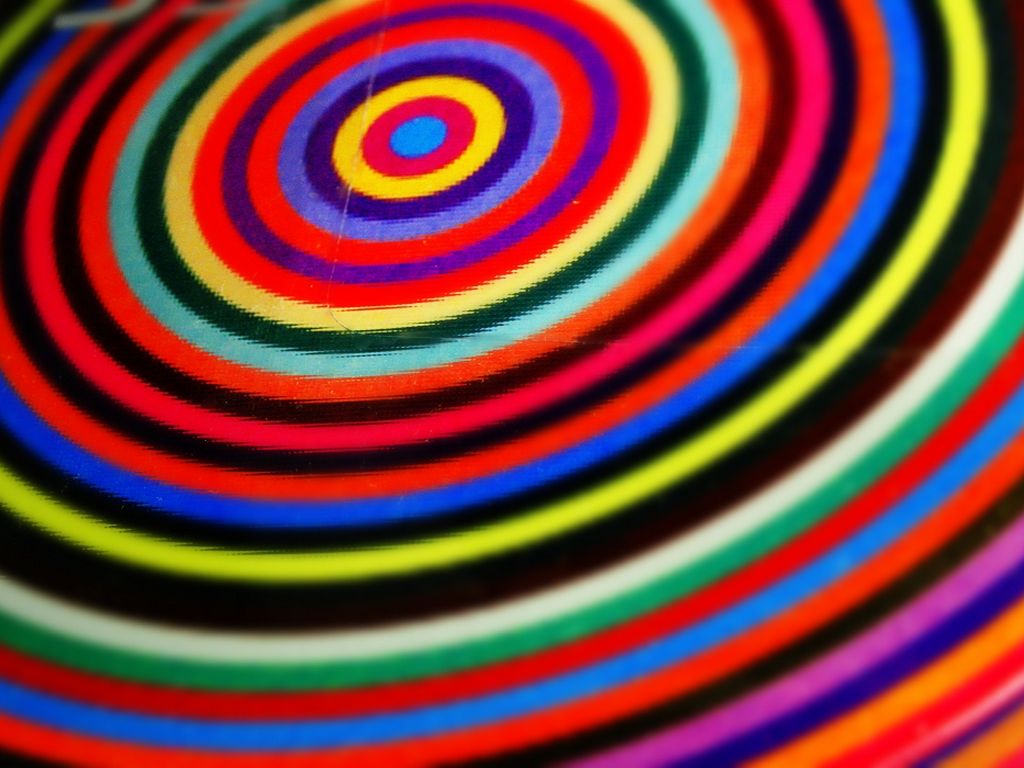 Last week, @BruceClayInc hosted the weekly #SEOchat on Twitter. The topic of conversation was getting the most out of Google+. Find out what marketers, including Google+ specialists David Amerland and Mark Traphagen, had to say about the SEO and community benefits of Google+ in Circle Up: Google+ Tips from SEO & Marketing Pros.
---
March 5, 2014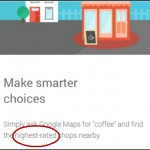 The local search algorithm is so complex that a good local SEO has to look at almost every aspect of the business's marketing, from the website and ads that the business controls to external citations, links, social media, online directories, and more. Customer reviews and ratings are essential items in the SEO's tool belt, especially when optimizing local businesses.
Ratings and reviews hugely impact conversions by increasing the trustworthiness of a search result. But recent innovations in search engines, such as the latest Google Map Search layout, have created new reasons that SEO-minded local businesses need reviews and ratings.
This article draws from a conversation between some of the most respected marketers in the local SEO field. Focusing on why customer reviews are important today and how to do them right, here are 12 tips for getting reviews in a way that's search engine friendly and SEO-approved.
Read more about Why Local Businesses Need Reviews & 12 SEO-Approved Ways to Get Them
---
March 3, 2014

As paid search managers, we know that most visitors don't convert on the first visit. In fact about 98% of people don't convert upon first visit. Why does this happen? Why can't people just pull the trigger on their first visit to your website? Members of your target audience begin by thinking about their general problem and they start running search queries through the search engines. As those folks get more educated, their search queries get smarter and more specific. Eventually, members of your audience are more aware of their options (you and your competitors) to solve their problem, and they start to make comparisons. At the end, your prospect knows what solution is a good fit for them or their company — and hopefully that's you!
Sure, the purchase process isn't always this clean, easy and linear. People hop back and forth between devices, channels and priorities on any given day, and this can be extremely challenging for SEM managers to monitor, manage, and optimize. This is where persuasion momentum comes in. Go ahead and embrace the fact that your audience may need to be touched 7-13 times before they will convert — and forge a plan to get your persuasion momentum rolling!
Learn How to Create Persuasion Momentum with SEM in our guest post from 3Q Digital's Joe Kerschbaum.
---
February 28, 2014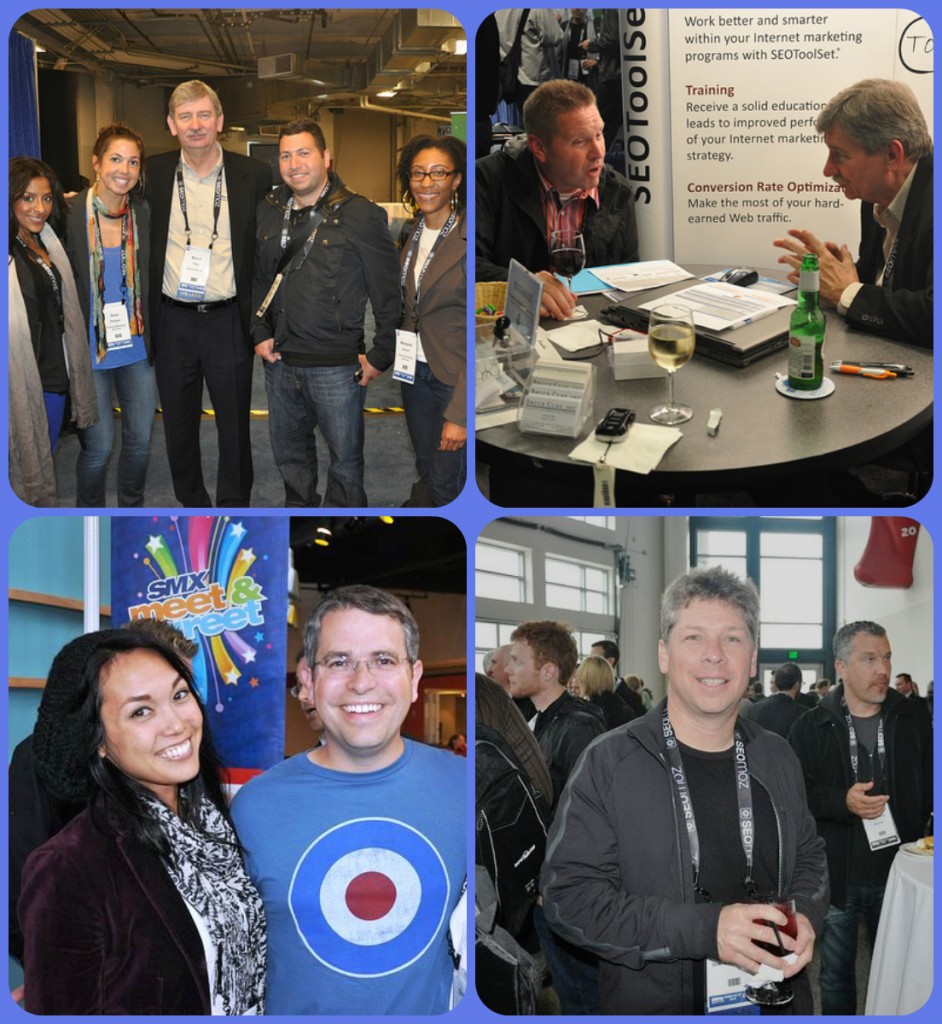 Hot off the presses, it's the event optimization edition of the SEO Newsletter. We take a deep dive into optimizing your experience at a live event — perfect timing, what with next month's SMX and Pubcon. Read on for a sneak peak at what the February SEO Newsletter has in store.
In the feature article, longtime SMX attendee (and SMX Advanced presenter) Virginia Nussey shares all benefits you stand to gain from attending SMX. In Attend SMX West for Inspiration, Education and Network Building, Nussey breaks down those benefits.
Read more of Optimizing Events Online and In-Person: SMX, Pubcon, Google Hangouts and More.
---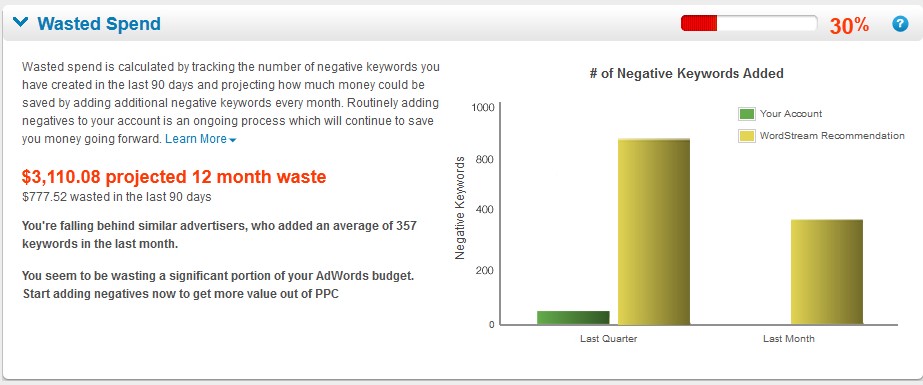 In the daily world of paid search, the analyst or marketing agency makes sure that they are providing their client with opportunities of growth and most importantly ROI. Yet, what tools do advertisers consider useful for PPC management? Just recently, Larry Kim, CEO of WordStream. invited me to a live demo of their new PPC auditing tool, AdWords Performance Grader Plus. Now as an analyst that considers herself an enthusiast when it comes to performance metrics and elaborate charts, I was intrigued to know what has changed or improved in comparison to their former AdWords Grader. Plus, any tool that might help with supporting my original analysis in efforts of providing the best results for my clients is okay in my book!
Read on for the new features now available through the AdWords Performance Grader.
---
February 25, 2014

We're two weeks out from SMX West San Jose. For those in attendance, we're sharing the Bruce Clay, Inc. schedule here and hope our paths will cross at some point between the expo hall, conference sessions and networking events.
If you haven't yet registered but plan on attending, get 10% off the cost of any pass and/or workshop by registering with code BRUCECLAYSMXW14. If you won't be at the show, we'll be delivering the show to you with liveblogged reports on the BCI Blog from the sessions listed through the click.
Read SMX West 2014: Liveblog Schedule and Where to Find Bruce Clay.
---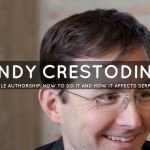 Heads up savvy marketers: add Andy Crestodina to your Google+ circles. By following Andy on Google+ you'll be keyed into a range of weighty and forward-looking content marketing topics, but one place where he's carved out a niche as an expert is that SEO-critical and evolving frontier, Google Authorship. Yesterday Andy posted findings that authorship rich snippets are on the rise, showing on about 23% of Google SERPs.
If you already know Andy, you know he's an insightful and prolific contributor to the online marketing industry. Andy published Content Chemistry: An Illustrated Guide to Content Marketing after thousands of conversations with hundreds of companies in over a dozen years of web marketing. In 100 pages filled with illuminating illustrations, the handbook makes accessible the social, analytical and truly enjoyable facets of marketing online.
We tapped Andy to contribute his expertise to Content Marketing Strategies for Professionals, which you'll find in chapter 9′s selection "Google Authorship: How to Do It and How it Effects SERP Rank." Read on for a Q & A with Andy for advice on:
How to include testimonials on your site so they make the greatest impact.
How to contribute to publications and best optimize your guest content for authorship benefits.
How to avoid the most common misunderstanding of content marketing in 2014.
---
February 24, 2014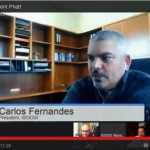 For many ecommerce sites, sites with hundreds of mostly duplicated pages, and others, fixing thin content may seem like an impossible goal. Thin content is the opposite of the "unique, quality, relevant content" that search engines want to show on their results pages. What's worse, thin content can hurt a website's SEO and revenue.
Many websites have felt the sting of Google manual penalties for having "Thin content with little or no added value" or sudden drops in search traffic due to an algorithmic hit.
What can a website do to fix thin content? This recap of an ISOOSI Tuesday Chat between experts Carlos Fernandes, Ammon Johns, David Harry, Terry Van Horne and Bill Slawski covers how to fix four common "thin content" scenarios:
Boilerplate location pages
Filtered ecommerce pages
Manufacturer content on product pages
"Me too" SEO posts
---
February 20, 2014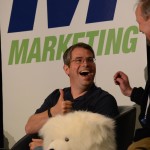 It can be lonely living in a world where the majority of folks immediately zone out when they hear the words "algorithm" or "Excel." It's hard trying to explain to your husband who Matt Cutts is and why he matters. And it can feel downright isolating always having to turn to online peers for strategy feedback because the people sitting around you have no idea what it is you do.
All that to say, there's real value in spending three whole days immersed in a world where everyone understands you.
For comic book fans it's Comic-Con; for roller derby girls it's RollerCon; for search marketing professionals it's industry events like SMX and PubCon.
Read Should You Attend a Search Marketing Conference in 2014? to learn more about why we think attending a search marketing conference is never a waste of time.
---