March 11, 2013
On the screen a Bill and Ted video plays. As a phone booth lands in the Circle K parking lot Bill says "I think there's something afoot." Now this is a fun scene: Danny is dressed as time traveling companion Rufus, Matt and Duane are dressed as Bill and Ted. They're all carrying electric guitars. [...]
---
Marty Weintraub @aimClear is sharing a tactical retargeting field guide for really smart marketers. Every PPC agency in the world is calling themselves a DSP because it's not really hard to do it. We all want a slice of it. Retargeting is a simple concept. Someone comes to your website, touches you for whatever certain [...]
---
Rhea Drysdale @Rhea is setting the context: don't take every recommendation and try to implement it, but do implement something. Tie your business goals to your metrics. "Welcome to the new age." This is a song and it was in the back of her mind when she put this presentation together. SEO is evolving, it [...]
---
March 8, 2013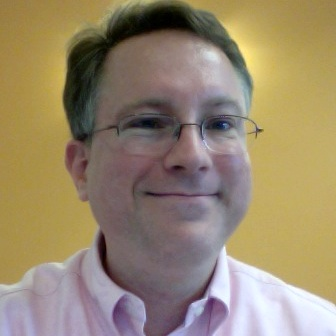 Mobile marketing. We keep hearing about it, talking about it and being advised by Google and others that we have to stand up and pay attention to the multiscreen world we live in. And it's true. Pretty soon, we'll be moving out of the "this is a cool idea, let's do it someday" phase into a more pressing requirement. And it's coming fast.
Scott Brinker is co-founder and CTO of ion interactive and author of the blog Chief Marketing Technologist. There, he discusses more traditional marketing concepts tied to the technology we have at our fingertips today.
Instead of talking tactics, I wanted to explore with him the "why" behind mobile marketing. So today, we'll hear more about the driving force behind the way we market, and the intersection of tech and marketing. I think you'll enjoy his insight.
---
March 6, 2013
Holy heatmap have you seen the SMX West agenda? This is some next level content. Getting to attend an educational series like the one going down next week in San Jose is truly one of the perks of the job. Of course it's not all fun times and smart insights while at SMX; I earn my keep by liveblogging. And with an agenda like this, picking the sessions to attend has been the hardest part! But I did it, and after the fold down you'll see the SMX West sessions you'll find on the blog next week. Ad retargeting, YouTube PPC, Google Knowledge Graph, Facebook Graph Search, authorship and online identity — it's all here!
Read more of SMX West 2013! Liveblog Schedule and Where We'll Be.
---
March 5, 2013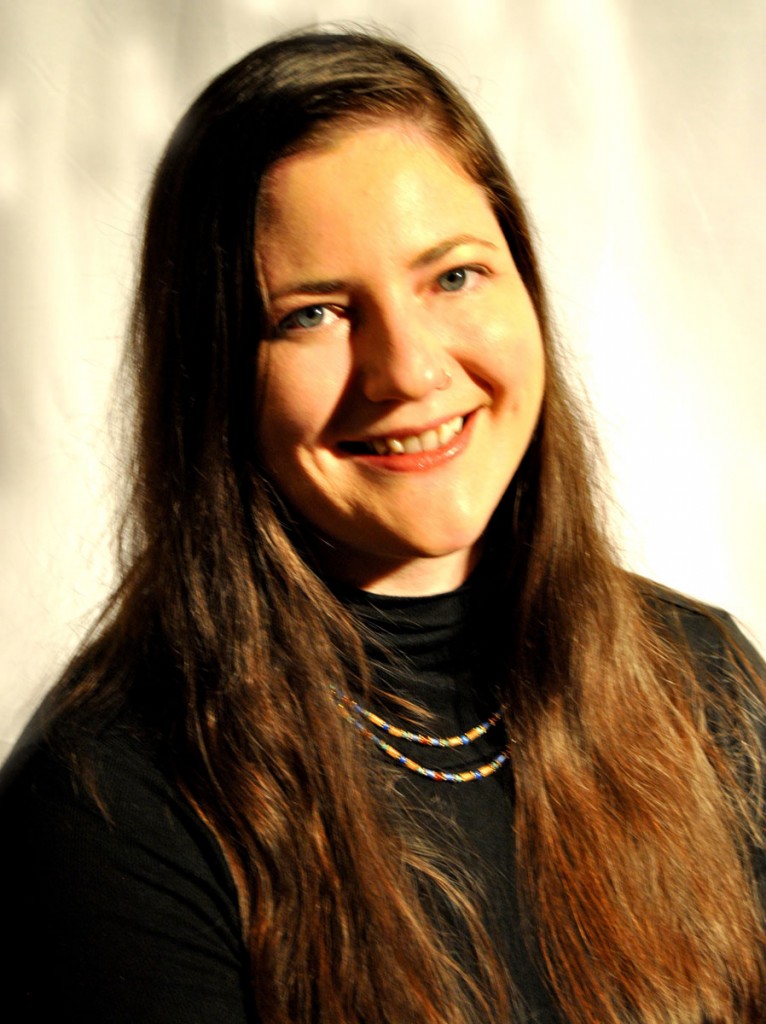 If you're already investing in PPC, retargeting is a logical next step. Retargeting, or remarketing as it's sometimes called, allows you to keep track of your visitors and serves up your ads as they browse the Web to remind them of your products and services. But there's an art to remarketing, and today, as part [...]
---
March 4, 2013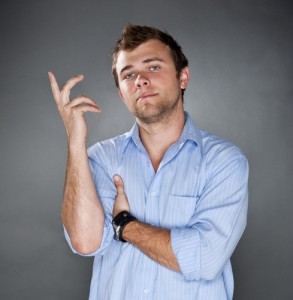 SMX West is a four-day search marketing conference taking place in San Jose, CA, next Monday 3/11 through Thursday 3/14. If you've attended an SMX conference before, there's a good chance you're already registered to attend next week's event – since you know just the kind of first-class information and action you can expect. If you haven't attended SMX or aren't sure if you can make it next week, if you're at all on the fence, or if you're not sure what the payoff of attendance might be, read on.
This is an interview with Jake Larsen, an SMX West speaker and a brilliant YouTube marketer. I asked Jake to explain the critical components of using YouTube as a marketing channel. As you'll see, if Jake is any indication of the quality ideas, tactics and advice shared by the hundreds of SMX West speakers next week, well, you just can't miss it. If you find yourself convinced after reading this interview, be sure to register with discount code SMXW13bruceclay for 10% off. And sign up for Bruce Clay's SEO workshop for a one-day SEO intensive that will boost your week and Internet marketing skill set.
But right now, let's think video. Have you created a video for your business? Have you considered the engagement and awareness possibilities of YouTube? Are you wondering where to begin? Jake Larsen is the video marketing manager at ZAGG, an electronics accessories company whose YouTube channel ZAGGtv boasts 23 million channel views and improved online sales 65%. YouTube even asked ZAGG to be a YouTube Ambassador, tasked with helping other businesses use YouTube to best effect. Follow Jake on Twitter, @JakeLarsen7, to access his ever-ready insights into leveraging the opportunity of YouTube and video for business. Case in point…
Read the interview with Jake Larsen.
---
March 1, 2013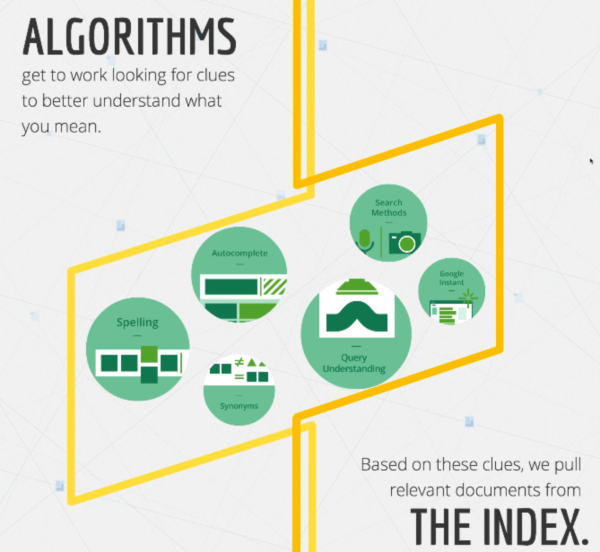 It's Friday and there are three weekend-worthy stories to share with my fellow search nerds. In other words: hey SEOs, entertainment ahead!
How Search Works
Google revealed a behind-the-screen look into How Search Works with an interactive infographic. It covers how the search engine crawls and indexes the Web as well as how its algorithms and ranking signals decide what to show in SERPs. Most notable for SEOs, however, is probably the portion on Google's war on spam. For the first time we see near-real-time spam being removed from search results and graphs that indicate the spam team's manual actions against site's flagged for spam.
Read more of This Week at Google: Shaking Up Search.
---
February 26, 2013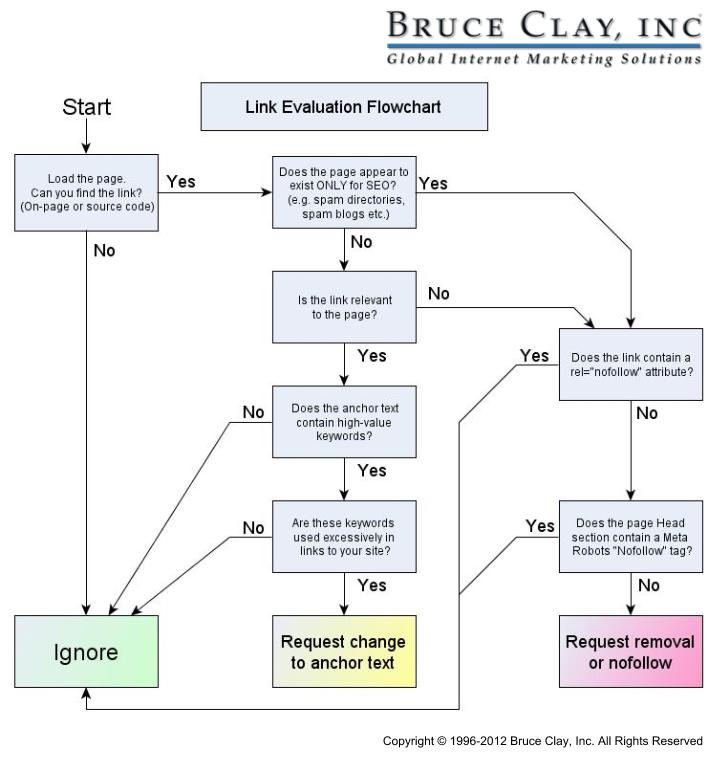 To help our clients who would like to use the disavow links tools from Google and Bing, this is an instructional guide.
It's important to note that Google strongly advises against using the disavow links tool unless it is the last available option and will be implemented by a highly technical power user of Webmaster Tools. Incorrect use of the disavow links tool can harm Google's evaluation of that site's rankings and is a difficult process to reverse.
After having exhausted your link removal efforts and made necessary reconsideration request to Google, the Disavow Links tools in Bing Webmaster Tools and Google Webmaster Tools may be a viable option for your situation. The step-by-step disavow links submission process for Bing and Google follow.
Read more of How to Disavow Links in Google and Bing: Instructional Guide.
---
February 25, 2013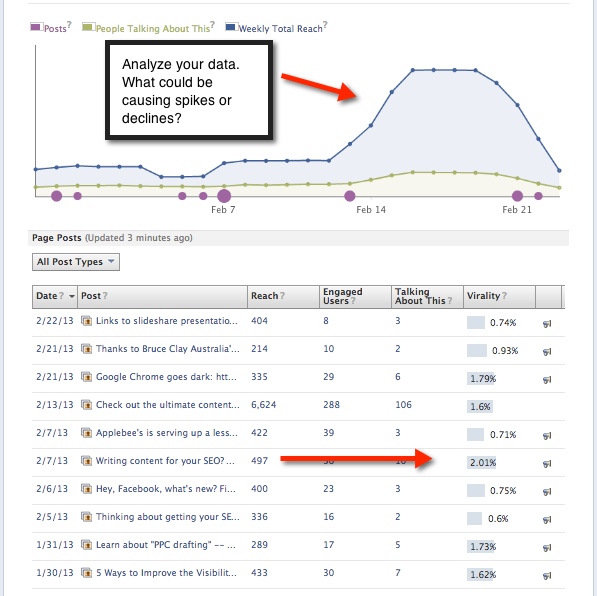 Companies will often have a Facebook presence but are still not quite sure what to do with it. And while the opportunities are seemingly endless, we're gonna get back to the basics on this one and talk about how a few simple steps can help you lay the foundations for a more successful Facebook experience. Today we'll go over:
1. Understanding your Facebook Insights.
2. Promoting your status updates.
3. Optimizing your about section.
4. Creating a schedule for posting.
---