March 17, 2016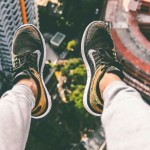 Generally speaking, Google's April 2015 mobile-friendly algorithm update (dubbed "Mobilegeddon" by the SEO industry) was sort of a bust. Months of talk about an organic ranking boost to mobile-friendly, aka mobile SEO compliant, websites turned out to be mostly hype.
While it did spur many sites to make their sites better for smartphone users, there was not a lot of movement across mobile search engine results pages, especially at the top of SERPs. And the mobile-friendly "boost" was ultimately implemented as a tiebreaker among sites that were deemed to have equal ranking strength — a condition that rarely occurs.
Another mobile ranking boost announcement has just come out of Google. The announcement says that they will be increasing the effect of the mobile friendly ranking signal in May of this year.
Read more about the coming change …
---
March 11, 2016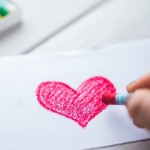 This guest post by Aaron Bart, VP of Creative Services at our friends 3Q Digital, describes a concept that can be hard to put in tangible terms, but which we all strive for as marketers: becoming a loved brand. Loved brands don't get that designation overnight. They earn that place in their customers' hearts because of trust, innovation and technological advances proven over time.
Let's take a look at some of the concrete examples of successful brand building done by REI and Zappos, and end by answering the critical question: how can we as digital marketers use the tools at our disposal — audience targeting and user experience design — to build our own loved brands. Take it away, Aaron.
Read To Be a Loved Brand.
---
March 9, 2016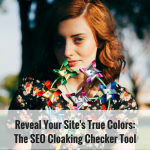 No one likes to be deceived. So when search engines see that you're showing a different version of the same URL to spiders than you are to users, it's a red flag considered as red or deceptive as scraped content, doorway pages, and link schemes. Whether it's done on purpose or without your knowledge, cloaking can result in lower rankings or a manual action notification. So how do you know if your site is cloaking? The SEO Cloaking Checker will tell you.
The SEO Cloaking Checker is a free, simple and fast tool that shows you whether your site is cloaking. Learn how to use this handy tool, when to use it, and what to do after you get the results.
Read Free SEO Tool: Maintain a Transparent Site with Search engines and Users with the SEO Cloaking Checker.
---
March 4, 2016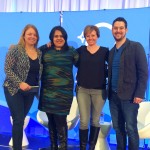 Get our liveblog coverage of this SMX West session all about shopping campaign management and optimizations.
Kirk Williams (@PPCKirk) outlines an ideal campaign setup that relies on four essential filters: campaign priority, negative keywords, shared budget and product bids.
Purna Virji (@purnavirji) covers a Paris Hilton inspired trio of shopping campaign optimization: feed optimization, creative optimization and defensive strategy.
Susan Wenograd (@susanedub) offers her tips for controlling the fire hose that is the shopping campaign, via query mapping, negative keywords and custom labels, and evaluating mobile user performance based on distance from physical storefronts.
---
March 3, 2016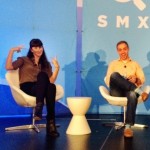 In SEO we focus a lot on Google, but app developers have a special need to get their app content to show up in Apple Search as well as Google.
Take a crash course on Apple Search and Universal Links, the latter of which are used to get your iOS and Android apps to show up in Google search.
Here's What You Need To Know About Apple iOS App Search & Universal Links #SMX.
---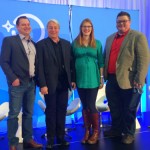 In this SMX West session of Q&A for PPC lovers, questions covered include:
How do you think speech search will impact ads?
How do you find work-life balance?
How do you create space with your clients? How do you manage clients?
What tools do you use?
Video ad tips, strategies, success stories?
What is the biggest weakness in the PPC industry?
Suggestions for testing text ads?
Read the full liveblog of PPC Roundtable.
---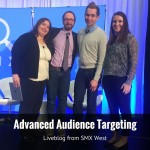 If you can do precise audience targeting, you can have more control over who sees your ads — and get more conversions for your marketing buck! In this in-depth SMX West 2016 session, we'll find out how to use advanced targeting techniques like remarketing lists, custom affinity lists, YouTube remarketing and more. The goal is to maximize your ad campaign ROI.
Speakers Joseph Kerschbaum, Mark Irvine and Amy Bishop give in-depth task lists and examples for marketers to follow. Dive in to learn more: Advanced Audience Targeting liveblog from SMX West
---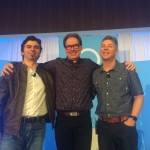 Google Software Engineer Paul Haahr has been at Google for more than 14 years. For two of them, he shared an office with Matt Cutts. He's taking the SMX West 2016 stage to share how Google works from a Google engineer's perspective – or, at least, share as much as he can in 30 minutes. After, Webmaster Trends Analyst Gary Illyes will join him onstage and the two will field questions from the SMX audience with Search Engine Land Editor Danny Sullivan moderating. Read the liveblog of this can't-miss session!
---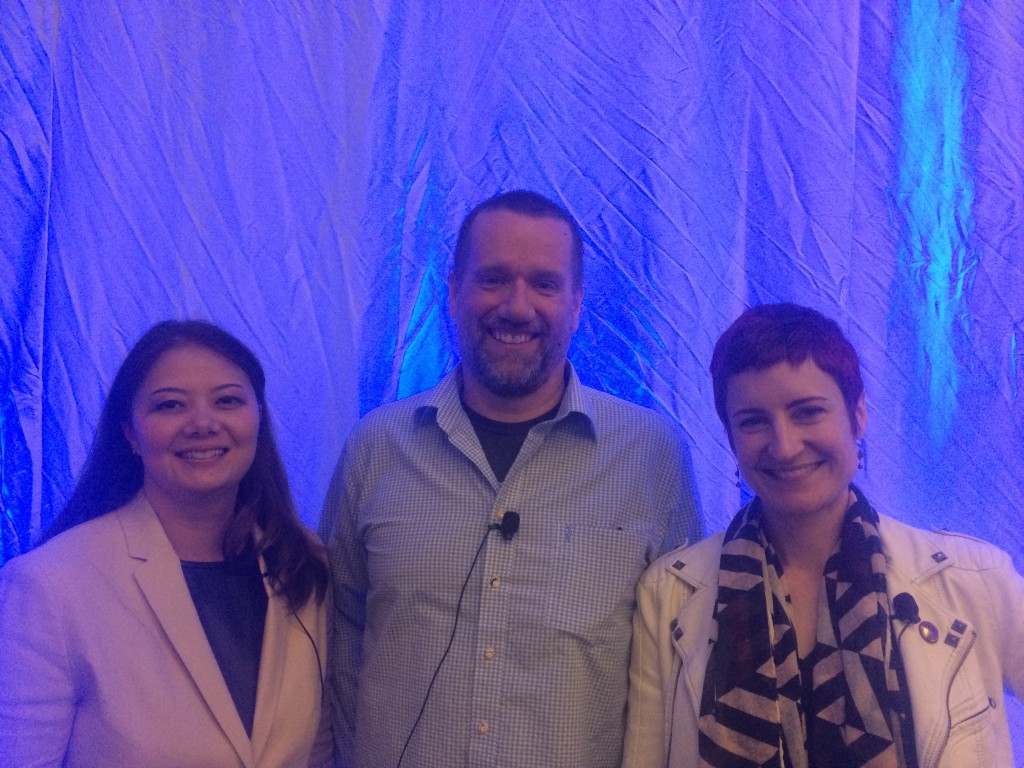 Adria Kyne, Jeff Preston and Sharon Conner are SEOs with unique perspectives — they oversee search engine optimization for major companies (Vistaprint, Disney and Autodesk, respectively). In a roundtable discussion moderated by Chris Sherman, these three SEO savants answered questions from the SMX West 2016 audience. Read on to discover what these major brands have to say!
---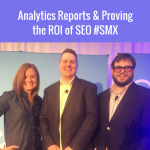 STOP READING if you're not interested in uber-useful charts. Or proving the ROI of SEO to decision-makers. Or insights into how Bing is thinking about search engine optimization — because that's what you're in store for if you read this liveblog of this analytics-minded SMX West 2016 session, featuring:
Ryan Jones, Manager Search Strategy & Analysis, SapientNitro
Erin Everhart, Lead Manager, Digital Marketing – SEO, The Home Depot
Derrick Wheeler, Sr Product Intelligence Manager, Microsoft
Still interested? Read our liveblog Analytics Reports & Proving the ROI of SEO #SMX.
---