December 31, 2013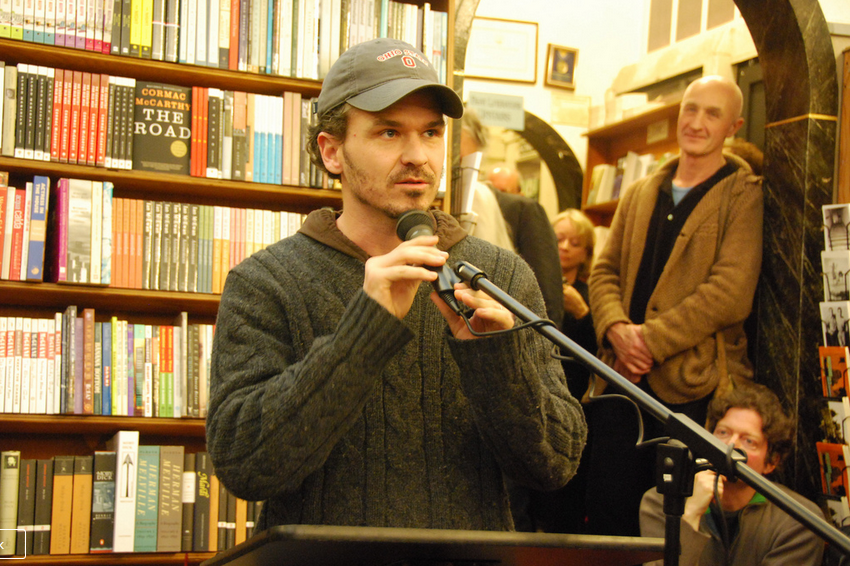 It's the eve of 2014 and a new year necessitates a new reading list. For Internet marketers, Dave Eggers' The Circle is one book you won't want to leave off that list. Dave Eggers' The Circle provides an account of a young woman's rise to the upper echelons of the Circle — a company of the future dominating both the search and social spheres. Though fiction, The Circle provides an eerily familiar account of "the most influential company in the world's" ever-evolving technology and ever-increasing power sure to intrigue Internet marketers and community managers. When you're ready for a break from how-to's and manuals, I recommend The Circle, where you'll dive into the long-term implications — if only fictitious — of a Google-esque empire's rise. Read on to discover why this book should be your next choice when it comes to fiction.
Read more of BOOK REVIEW: Dave Eggers' The Circle is Must-Read Fiction for Internet Marketers.
---
December 23, 2013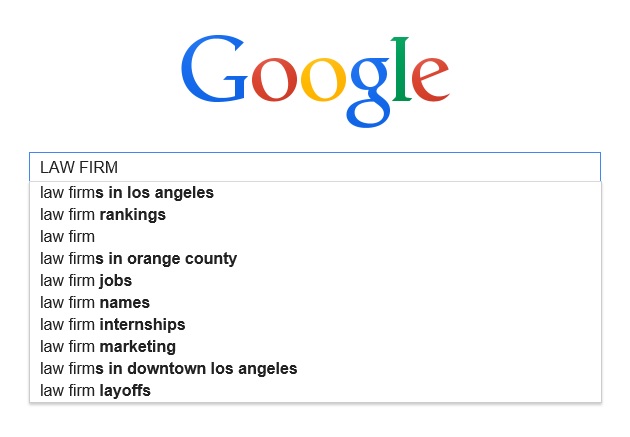 When a prospective client is shopping for an attorney, The American Lawyer found that the chief reason a client hires one law firm over another is subject matter expertise. When clients find you online, your law firm website should testify to that subject matter expertise. In part one of this Legal Marketing Series, we explored the fundamental techniques of SEO for lawyers' websites, noting that targeting local keywords, securing inclusion in Google Places, siloing by practice area and user experience optimization were necessary components of optimizing a law firm website for search.Screen shot of a Google search for Law Firm Website
Today, we'll delve into user experience optimization. Senior SEO Analyst Robert Ramirez, who has worked on law firm websites nationwide, identified these four things as non-negotiables for a law firm website:
1. High Quality Content Written by Lawyers
2. An "In the News" Section
3. Engagement Objects
4. Lawyer Profiles
Read more of Legal Marketing: 4 Things Every Law Firm Website Needs for Optimal UX.
---
December 20, 2013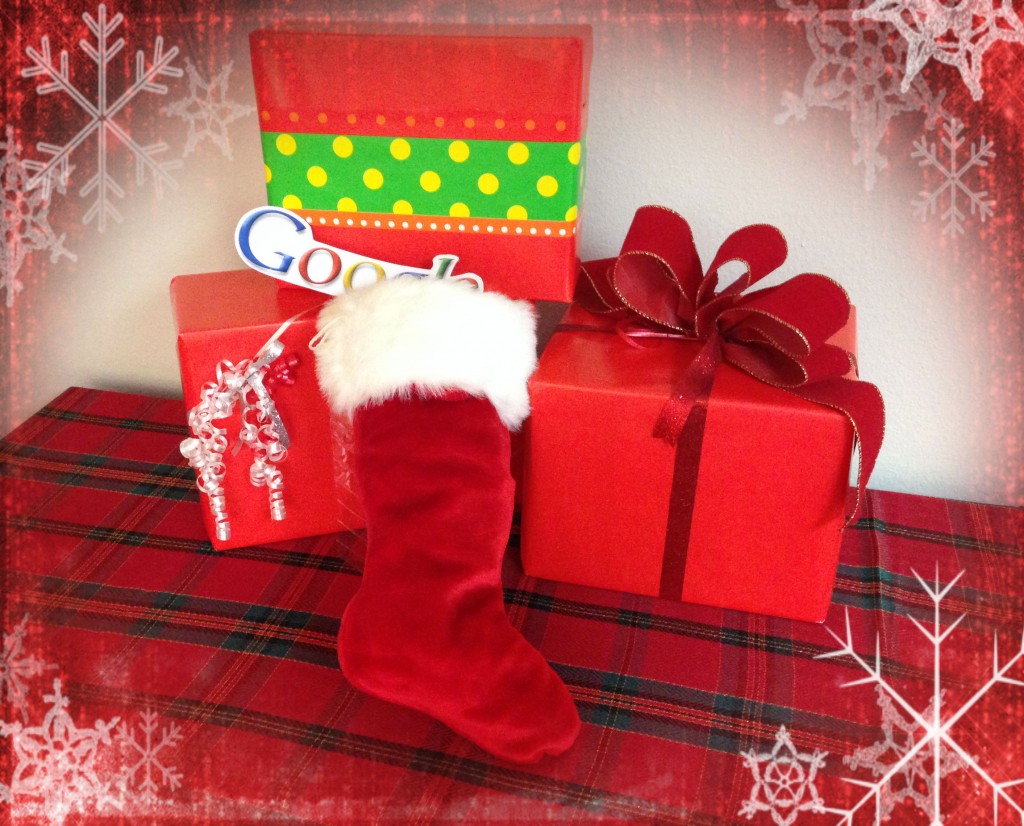 At Bruce Clay, Inc. we got into the spirit of the season and optimized the lyrics of "The Twelve Days of Christmas."
In "The Twelve Days of Google Gifts" we present a wish list of things Google would deliver in our SEO dreams. Can anyone out there relate?
Bonus: Santa Clay sighting ahead! Click through to view our SEO Christmas carol holiday music video!
---
December 19, 2013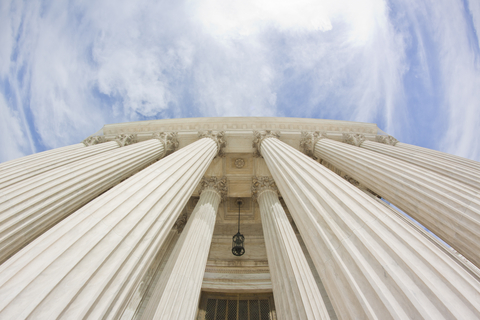 When prospective clients are looking for a lawyer, 21.9 percent start with a search engine, according to Lawyernomics. If you want to capture that traffic, optimizing your online presence is essential. SEO is critical to converting online searchers into prospective legal clients.
In part one of this Legal Marketing Series, discover four top tips when it comes to SEO for lawyers offered by Senior SEO Analyst Robert Ramirez. Prior to working for Bruce Clay, Inc., Ramirez specialized in legal Internet marketing, working exclusively with top attorneys across the country.
Ramirez recommends that law firms focus on these areas of SEO:
Target Local Keywords
Secure Inclusion in Google Places and Other Local Directories
Silo by Practice Areas
Optimize the User Experience
Read more of SEO for Lawyers: 4 Tips to Get New Clients through Your Website.
---
December 18, 2013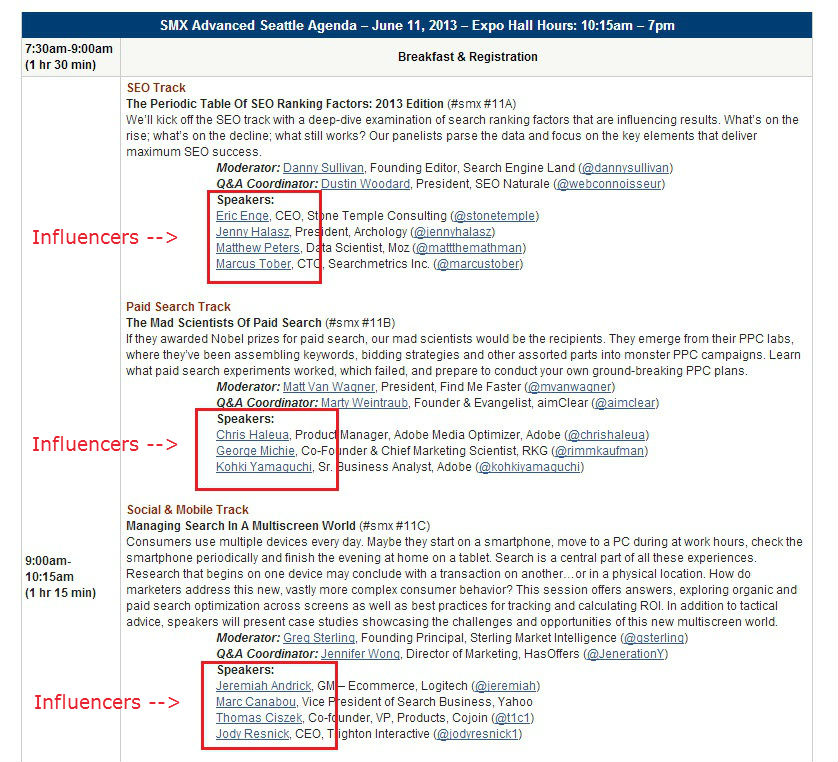 In a recent Google+ article I mentioned that it is a good idea to work on engaging your niche influencers in hopes of them, someday, engaging you back or sharing your content with their audience.
In response to this last part, I received an excellent question in the comments section:
"We would love to reach out and engage with our niches Google+ 'thought leaders' but we don't know how to go about finding them. The best we can do is other companies engaged in our business but since they are competitors, they don't quite fit the bill. Do you have any thoughts or advice on how one can accomplish this?"
Talk about putting the cart before the horse, Adams! How can you engage influencers if you don't know who your influencers are?
I love this question. I loved it then, and I love it now.
Here's a spruced up recap of what I told Ken from North Carolina.
Read How to Find Niche Influencers in Google+, Twitter and the World at Large.
---
December 16, 2013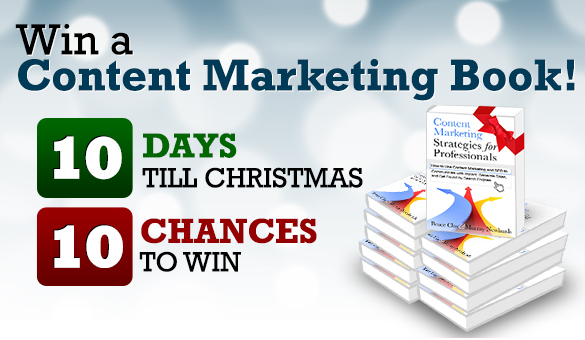 The countdown to Christmas has begun and co-authors Bruce Clay and Murray Newlands are getting in the spirit by giving away a copy of their new content marketing book Content Marketing Strategies for Professionals every day from December 16 through December 25, 2013.
The giveaway launched Friday 12/13 on the Bruce Clay, Inc. Facebook page and will reward a new Facebook fan with a book every day for 10 consecutive days. There is no purchase necessary to enter.
To enter the book giveaway visit the Holiday Book Giveaway app at Facebook.com/BruceClayInc.
---
December 13, 2013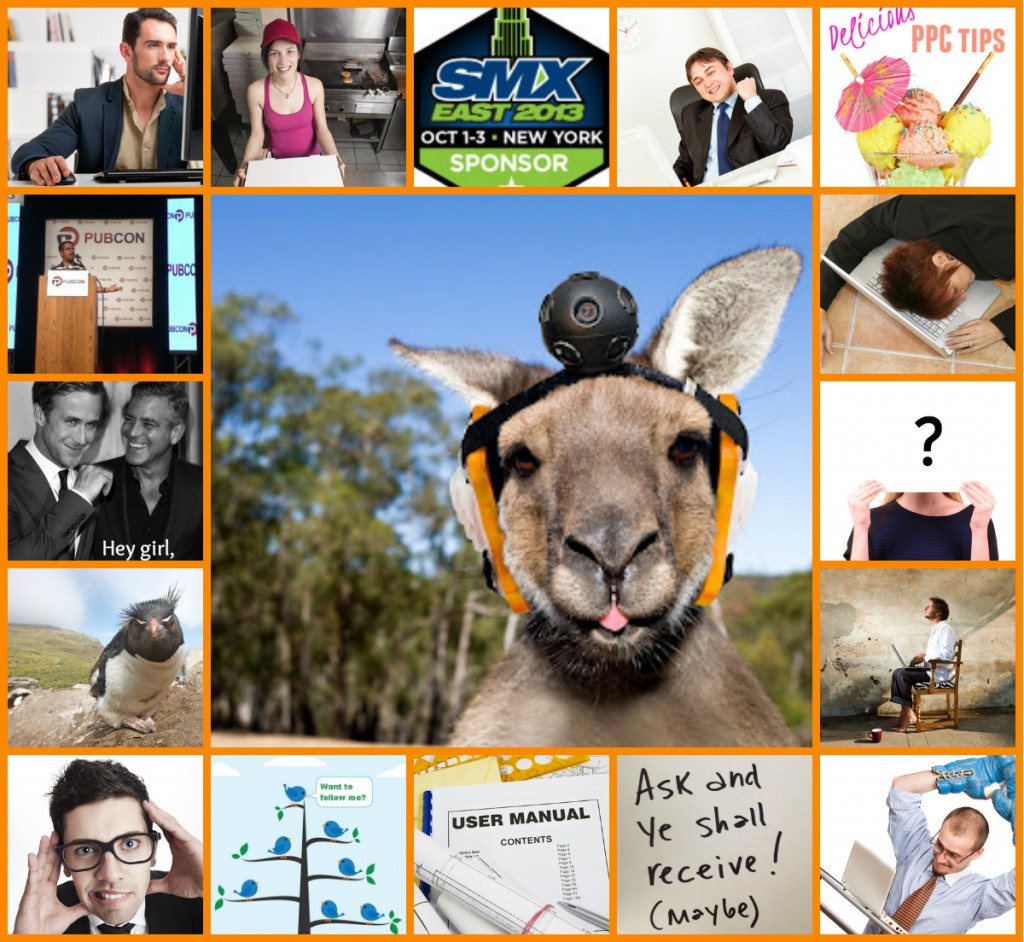 In 2013 alone, Bruce Clay, Inc. published 183 posts on this blog for our tens of thousands of readers. All this content that details SEO, PPC, SMM and content marketing best practices comes free of charge and without strings — why? Because BCI is committed to thought leadership and knowledge transfer. Here, we've rounded up the most popular blog posts of 2013 in the following categories: basic SEO, advanced SEO, social media marketing, paid search and liveblogging.
Read more of Top PPC, SMM & SEO Blog Posts of 2013.
---
December 12, 2013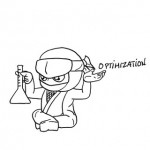 Renowned conversion optimization expert Tim Ash pulled together a website of resources to use to improve your site. Conversion Ninja Toolbox http://conversionninjatoolbox.com is a free directory from SiteTuners that lists tools for organizations of all sizes and budgets. You can find solutions in five categories to create, diagnose, engage, test, improve and learn. Watch a short video on the toolbox and read more.
---
December 10, 2013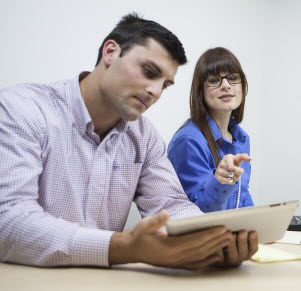 A couple weeks ago I found myself in a Twitter chat (#SEOChat) discussing amongst my peers SEO mistakes and the lessons we've taken away from our wrong turns.
As it turns out, the SEOs in the chat didn't need a bunch of different solutions to solve a bunch of different problems; they just needed one common solution — improved communication
Here are three communication tactics we implement at Bruce Clay, Inc. that you might find easy to apply and useful in your own work.
Read more of 3 Client Communication Tactics That Keep Everyone on the Same Page.
---
December 9, 2013
Ever wonder what's on an Internet marketer's holiday wishlist? Surely you want organic keyword referral data back in Google Analytics, but what else? From tools and reports to Google's best kept secrets, the SEO and PPC marketers at Bruce Clay, Inc. had some very specific requests for what gifts that can optimize the art of search engine optimization.
Read more of Internet Marketers' Holiday Wishlist Revealed.
---