March 3, 2016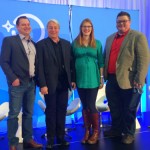 In this SMX West session of Q&A for PPC lovers, questions covered include:
How do you think speech search will impact ads?
How do you find work-life balance?
How do you create space with your clients? How do you manage clients?
What tools do you use?
Video ad tips, strategies, success stories?
What is the biggest weakness in the PPC industry?
Suggestions for testing text ads?
Read the full liveblog of PPC Roundtable.
---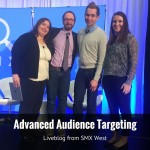 If you can do precise audience targeting, you can have more control over who sees your ads — and get more conversions for your marketing buck! In this in-depth SMX West 2016 session, we'll find out how to use advanced targeting techniques like remarketing lists, custom affinity lists, YouTube remarketing and more. The goal is to maximize your ad campaign ROI.
Speakers Joseph Kerschbaum, Mark Irvine and Amy Bishop give in-depth task lists and examples for marketers to follow. Dive in to learn more: Advanced Audience Targeting liveblog from SMX West
---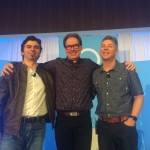 Google Software Engineer Paul Haahr has been at Google for more than 14 years. For two of them, he shared an office with Matt Cutts. He's taking the SMX West 2016 stage to share how Google works from a Google engineer's perspective – or, at least, share as much as he can in 30 minutes. After, Webmaster Trends Analyst Gary Illyes will join him onstage and the two will field questions from the SMX audience with Search Engine Land Editor Danny Sullivan moderating. Read the liveblog of this can't-miss session!
---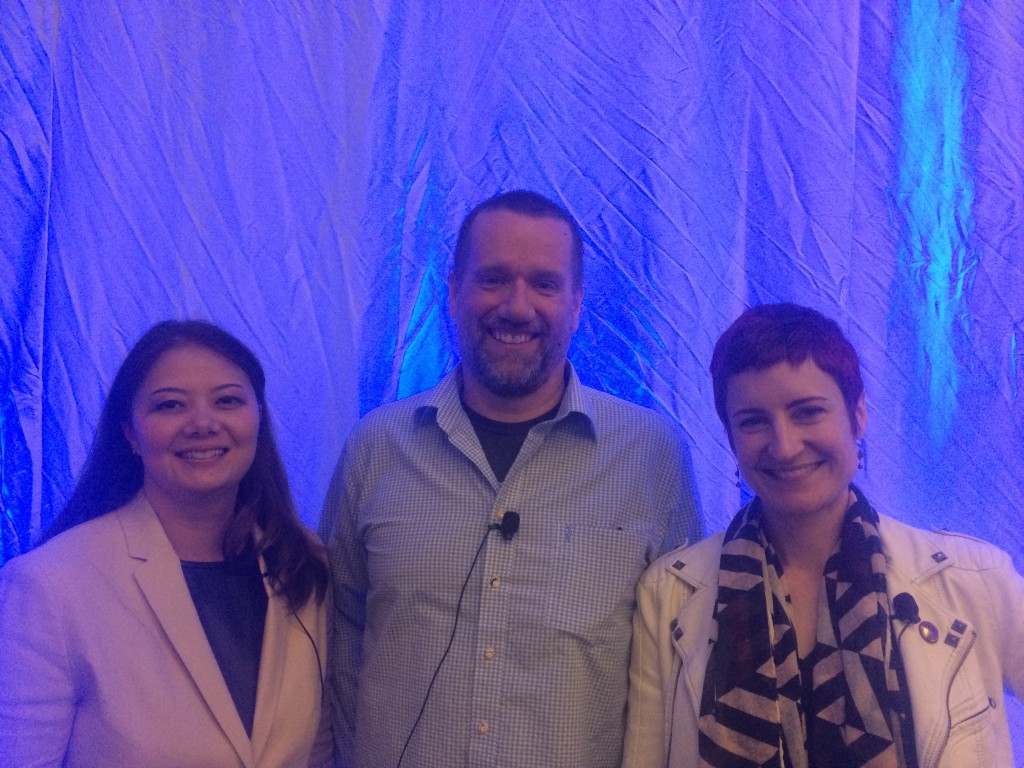 Adria Kyne, Jeff Preston and Sharon Conner are SEOs with unique perspectives — they oversee search engine optimization for major companies (Vistaprint, Disney and Autodesk, respectively). In a roundtable discussion moderated by Chris Sherman, these three SEO savants answered questions from the SMX West 2016 audience. Read on to discover what these major brands have to say!
---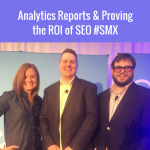 STOP READING if you're not interested in uber-useful charts. Or proving the ROI of SEO to decision-makers. Or insights into how Bing is thinking about search engine optimization — because that's what you're in store for if you read this liveblog of this analytics-minded SMX West 2016 session, featuring:
Ryan Jones, Manager Search Strategy & Analysis, SapientNitro
Erin Everhart, Lead Manager, Digital Marketing – SEO, The Home Depot
Derrick Wheeler, Sr Product Intelligence Manager, Microsoft
Still interested? Read our liveblog Analytics Reports & Proving the ROI of SEO #SMX.
---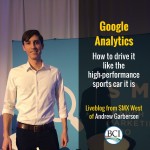 You're using Google Analytics, but, as the SMX West audience just learned from speaker Andrew Garberson, you're merely scratching the surface of the tool's usefulness in your work life.
First, a story. Your 80-year-old neighbor gives you a call and says that he wants to buy an electric car. He mostly just drives to the grocery store and around town, and everyone agrees he should probably stop riding around town on his bike.
You think of a list criteria for a good car for him: safe, efficient, a good warranty. He drives home in a Tesla, and yes, this meets all the criteria, but it's a little more than that. It goes 0-60 in 2.8 seconds.
Google Analytics is like the Tesla. It's a sports car and we're driving it like we've got the emergency brake on. Let's drive it like the high performance machine it is.
---
March 2, 2016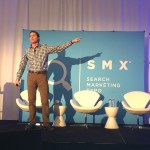 There's an invisible web. Just because it's out there doesn't mean the search engine can see it and attribute it correctly. The invisible web is a concept that was introduced in Chris Sherman and Gary Price's "The Invisible Web" in 2001.
In 2013, search marketers saw a big spike in direct referral traffic. Our speaker Marshall Simmonds (@mdsimmonds), Founder and CEO, Define Media Group, Inc. explains what is causing dark search and social traffic, traffic with no referrer data in analytics. Search marketers need to protect their budget by understanding it and explaining it to non-technical people.
---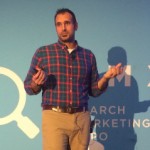 The speaker for this SMX West mini-session titled "Understanding Your Consumer's Journey – Using Search Science for Keyword Research" is Tony Verre, founder of DreamFire Digital Marketing.
He opens with a question: Does anyone here use consumer surveys as a major data point when creating your strategies? You can only believe half of what you hear and read. Accept that consumer surveys don't always tell the truth.
Find out how to use 4 "search science" keyword research tools to find reliable data points for understanding the consumer's search journey.
---
Kim Thomas, director of Digital Advertising at Wheelhouse Search, is teaching the SMX West 2016 audience how she is making her search campaigns as efficient as possible. Who doesn't want to learn about that? Let's dig in! Read the liveblog for her 10 PPC Hacks, Tips and Tricks.
---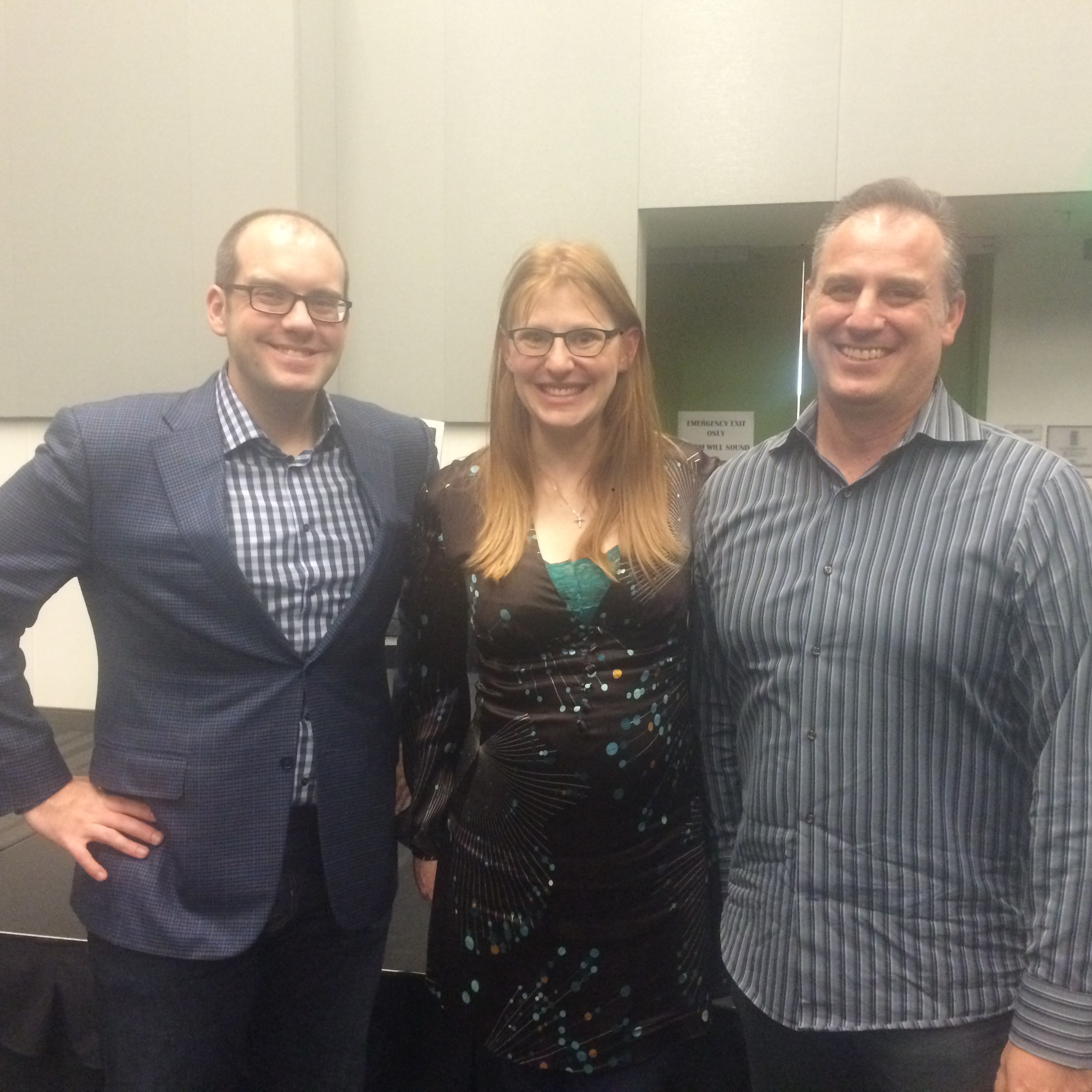 This SMX West 2016 Session opens with Microsoft Bing Ads Evangelist Christi Olson reminding the audience of Bing's mission: to empower every person and every organization on the planet to achieve more. Alongside Bing Ads Director of Strategy Paul Apodaca and Bing Ads Account Manager Eric Couch, they're sharing what's new with Bing Ads.
---