May 9, 2014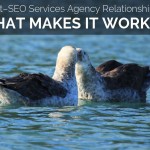 What makes the relationship between an SEO services company and a business client successful? That was the question discussed in a recent ISOOSI Chat. Distilling the wisdom shared there, this post covers:
• What businesses should look for when choosing an SEO services company
• What an SEO services agency/consultant should keep in mind when evaluating a prospective client
• How both sides can make the relationship a success
The start of a client-consultant relationship is a bit like courtship. Both parties are rightly sizing each other up, trying to determine whether they're a good match. Trust-building starts right from the first contact (or doesn't) …
Read more of How to Make the SEO Services Agency–Client Relationship a Success.
---
May 7, 2014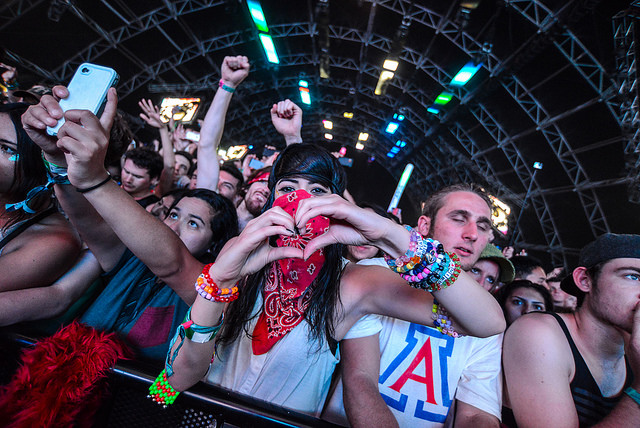 SEOs and Internet marketers the world over will flock to Seattle, WA, next month for SMX Advanced 2014. Attendees can choose from more than 30 "tactic-packed" sessions on SEO, SEM, SMM and content marketing on June 10-11 — all led by leaders in Internet marketing, including Danny Sullivan, Greg Boser and Christine Churchill.
And of course let's not forget Matt Cutts' "You & A Keynote" where Cutts (Google's head of web spam) addresses questions from the audience. In short, SMX Advanced is a conference with major names lined up on the marquee — it's the Coachella of SEO.
Read more of SMX Advanced Liveblog Schedule and Where Bruce Clay Will Be.
---
May 6, 2014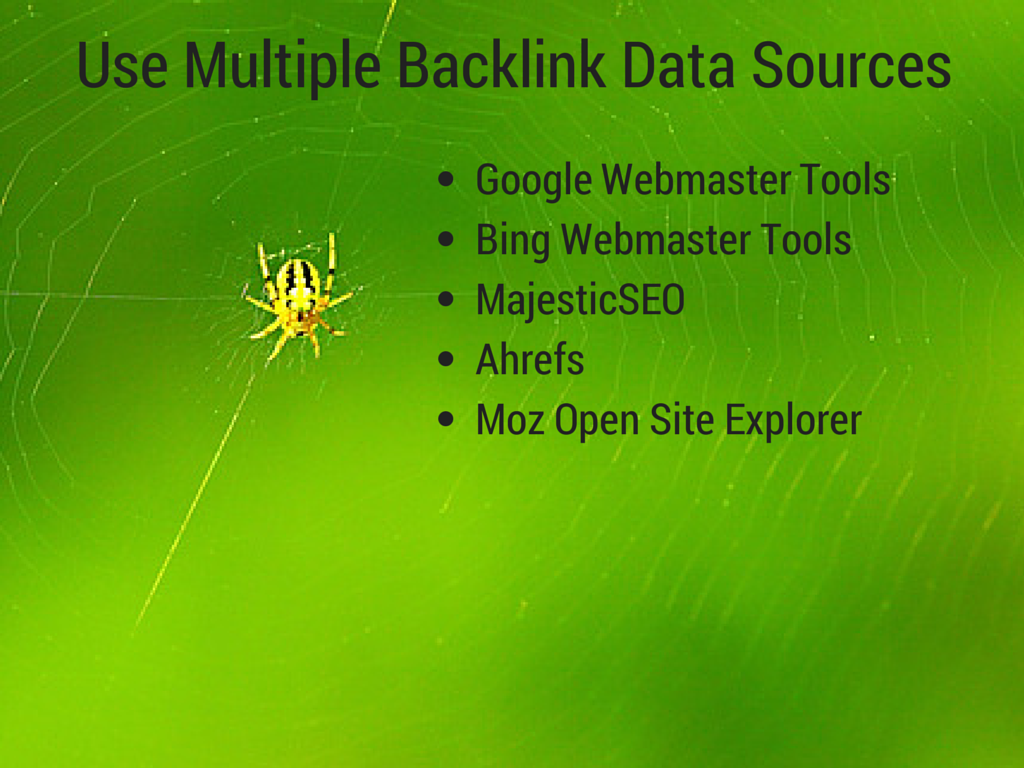 The effect that an unnatural link penalty can have on a website can be crippling. Make no mistake, there is a punitive aspect to these actions. Google is looking to teach webmasters a lesson, one that insures that they will not think about violating the search giant's quality guidelines in the future. To drive their point home, Google makes the process of recovering from these penalties very difficult.
Link penalty recovery takes time, effort, and a substantial commitment of resources. Depending on your specific situation, you could end up reviewing and/or removing hundreds of thousands (millions?) of links. And generally speaking, there is no shortcut to forgiveness.
A good number of clients that approached our firm over the past year came to us suffering from some form of manual or algorithmic penalty. The good news is that we have seen a high degree of success in getting penalties overturned. What follows is a list of tips for getting a specific type of penalty removed: a manual link penalty.
Read more of 9 Tips for Getting Your Manual Link Penalty Overturned.
---
May 2, 2014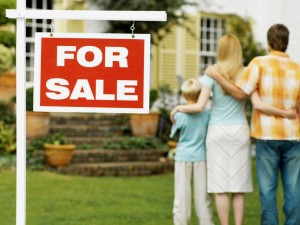 When house hunting, 90% of buyers use the Internet. In fact, 53% of buyers start their search online, according to "The Digital House Hunt," an extensive report on real estate consumer trends conducted by Google and the National Association of Realtors.
seo real estateMore than ever, people head online when it comes to looking for homes and finding realtors. Between 2008 and 2012, real estate-related searches increased by 253%. With so much opportunity online, realtors can't afford to miss out on this valuable traffic; for professionals in real estate, SEO is more important than ever.
When it comes to capturing traffic for terms related to real estate, SEO efforts begin with local keyword targets on a personal website.
"You have to carve out a niche for yourself — think locally, and then expand," said Robert Ramirez, a senior SEO Analyst who has managed real estate SEO for agents at Sotheby's and Century 21.
Read on to discover Real Estate SEO: 7 Ways to Earn Traffic & Leads.
---
April 30, 2014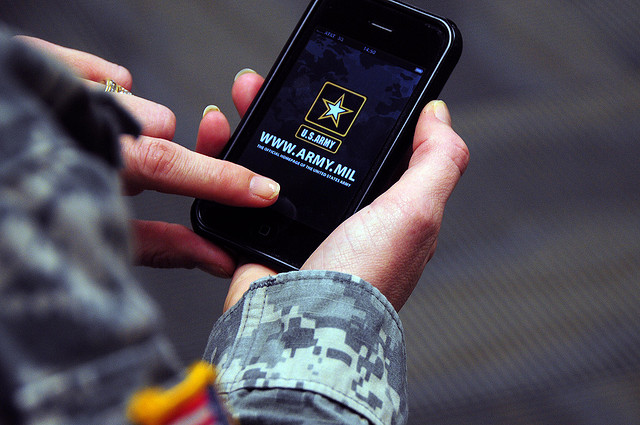 Or: So You've Got Responsive Design, Now What?
Having a responsive design is the Google-recommended way to deliver content on mobile devices. While other mobile formats are acceptable to Google as well, Google prefers one over the others. So, while the benefits of responsive design are clear, but what happens when responsive web design isn't good enough? An issue complicating mobile UX for many responsive sites: load time and image heavy sites.
Web developer Trilibis recently released a survey on the web performance of sites utilizing responsive web design and found that 69 percent of those sites did not have an acceptable load time. Perhaps we overlooked user experience and took for granted performance on mobile devices. We thought maybe the relatively fast load times on our desktop sites would translate to responsive design. Our site is content-rich and relevant to user queries. So, what gives?
The single-most contributing factor to slow load times on responsive design mobile sites is images, says the Tribilis survey. Big, fat images.
Read more of The #1 Thing You Can Do to Improve Mobile UX: Image Optimization.
---
April 25, 2014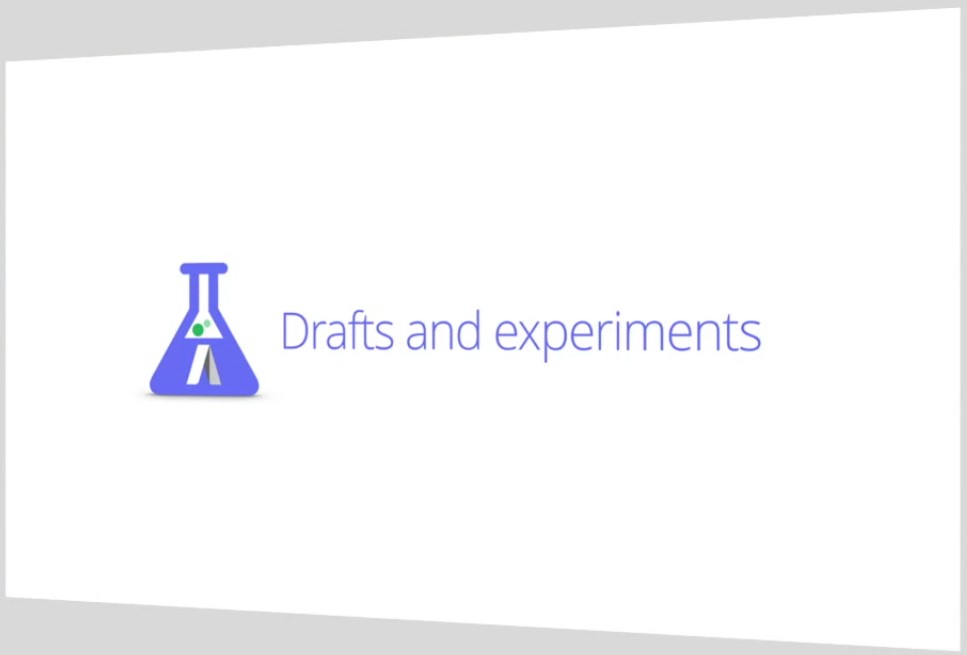 This week's AdWords Performance Forum featured a lot of great new and upcoming features. It wasn't much of a surprise to many advertisers that Google is continuing to focus on mobile and bid automation as two key areas of improvement, and updates here are likely to be very positive. One of the most exciting announcements, however, was the unveiling of "Drafts and Experiments." As the name implies, there are two main product improvements here. 3Q Digital's Senior SEM Manager Eric Smith takes a guest spot on the blog today to explain the new draft and experiment functionality.
Read more of New AdWords Feature: A Drill Down into Drafts and Experiments.
---
April 21, 2014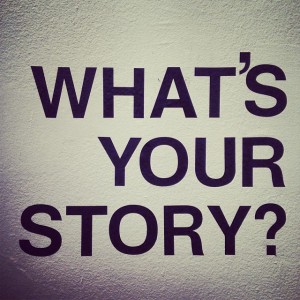 Storytelling. It's important. I feel like you, my Internet marketing comrades, get this by now. Interruption marketing is dead, the online attention span is dwindling, content creation is up, and your brand needs a hook to catch consumer attention before the message goes in one ear and out the other (if it even gets to the first ear at all).
You get it.
But what if you're not GoPro? What if your brand is boring or mundane? What if you sell less than sexy everyday products like graham crackers or online classes?
Enough with the what-ifs.
Storytelling that works is all about telling your story in a context that gets people thinking about their own lives. Every brand, no matter how "boring," has some special hook in their product line or their value system that is a great story just waiting to be told.
Taking a cue from the experts that are already doing it right, here are three great examples of big brands that are content marketing with stories that sell, and five reasons why their campaigns work so well.
Read How 3 Big Brands Use Storytelling to Make Everyday Products Exciting
---
April 18, 2014
Internet marketing is evolving — are you? This month's SEO Newsletter focuses on amplifying your business's online reach with articles explaining how to use an underutilized and under-publicized paid, local search marketing platform, AdWords Express, and a guide intended to help a business choose which social networks are a good fit for their audience and investment. The strongest SEO campaigns work hand-in-hand with paid campaigns and social media marketing, both of which amplify a brand's reach among new audiences.
Read more of SEO Newsletter: AdWords + Social Media = Amplified Reach.
---
April 11, 2014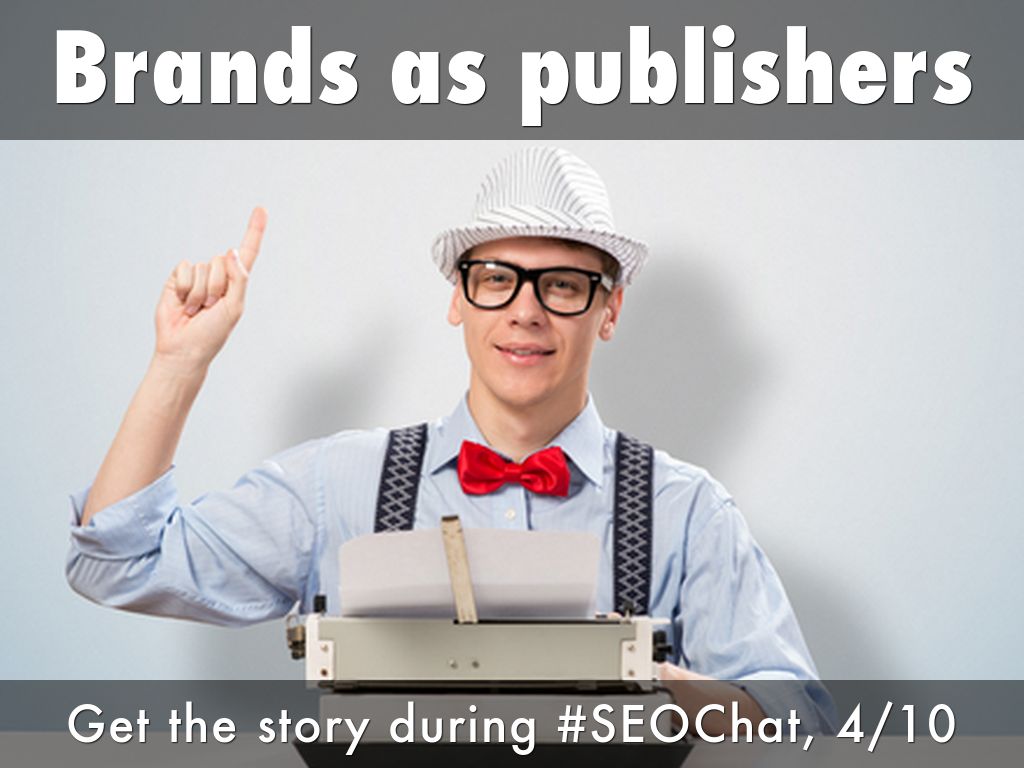 The SEO benefits of publishing and content marketing are huge. Google's head of webspam, Matt Cutts, has long preached that unique, compelling, user-focused content is the hallmark of a quality, well-ranking site. As brands become publishers, they also stand to earn top-of-mind recall and establish brand recognition.
Yesterday, Bruce Clay, Inc. hosted #SEOchat on Twitter. On the agenda? Brands as Publishers.
When SEOs take on a content publisher orientation, it helps think in terms of how to tell stories and how to manage assets as publisher organizations do. The best brands tell stories that resonate with their consumers — think of Dove's "Campaign for Real Beauty" or Dos Equis' "The Most Interesting Man in the World." These brands aren't just advertising — they're telling stories. This kind of strategic content marketing means brands and businesses have to be capable in the role of a publisher, i.e. creating and curating content, images and video that targets and engages specific audiences.
Read all about what SEOs discussed during this week's Brands as Publishers #SEOchat.
---
April 8, 2014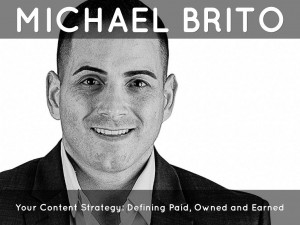 Brands — including your business or the business you work for — have a monumental task of transforming into publishers. (Because brands are publishers today.) So in your Internet marketing role you're wearing many hats, developing and optimizing the content to publish across the channels, and coordinating the various interests of the brand across the organization. To aid you in this task, we've published "Content Marketing Strategies for Professionals," within which renowned social media strategist and community builder Michael Brito contributes a section on where paid, earned and owned media intersect, and how to maximize the impact of these channels through synergistic strategy.
Read more of To Tell the Right Stories, You Need to Listen: Michael Brito's Thoughts on Content Marketing.
---