April 21, 2014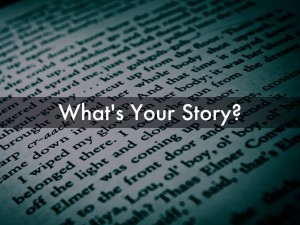 Storytelling. It's important. I feel like you, my Internet marketing comrades, get this by now. Interruption marketing is dead, the online attention span is dwindling, content creation is up, and your brand needs a hook to catch consumer attention before the message goes in one ear and out the other (if it even gets to the first ear at all).
You get it.
But what if you're not GoPro? What if your brand is boring or mundane? What if you sell less than sexy everyday products like graham crackers or online classes?
Enough with the what-ifs.
Storytelling that works is all about telling your story in a context that gets people thinking about their own lives. Every brand, no matter how "boring," has some special hook in their product line or their value system that is a great story just waiting to be told.
Taking a cue from the experts that are already doing it right, here are three great examples of big brands that are content marketing with stories that sell, and five reasons why their campaigns work so well.
Read How 3 Big Brands Use Storytelling to Make Everyday Products Exciting
---
April 18, 2014
Internet marketing is evolving — are you? This month's SEO Newsletter focuses on amplifying your business's online reach with articles explaining how to use an underutilized and under-publicized paid, local search marketing platform, AdWords Express, and a guide intended to help a business choose which social networks are a good fit for their audience and investment. The strongest SEO campaigns work hand-in-hand with paid campaigns and social media marketing, both of which amplify a brand's reach among new audiences.
Read more of SEO Newsletter: AdWords + Social Media = Amplified Reach.
---
April 11, 2014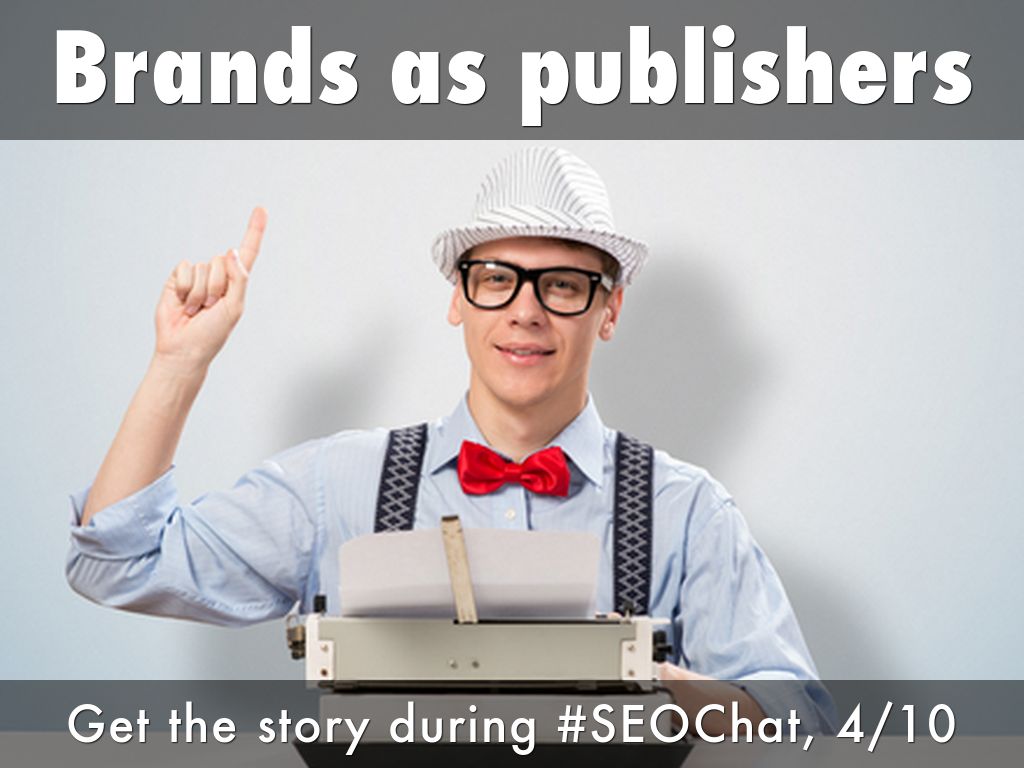 The SEO benefits of publishing and content marketing are huge. Google's head of webspam, Matt Cutts, has long preached that unique, compelling, user-focused content is the hallmark of a quality, well-ranking site. As brands become publishers, they also stand to earn top-of-mind recall and establish brand recognition.
Yesterday, Bruce Clay, Inc. hosted #SEOchat on Twitter. On the agenda? Brands as Publishers.
When SEOs take on a content publisher orientation, it helps think in terms of how to tell stories and how to manage assets as publisher organizations do. The best brands tell stories that resonate with their consumers — think of Dove's "Campaign for Real Beauty" or Dos Equis' "The Most Interesting Man in the World." These brands aren't just advertising — they're telling stories. This kind of strategic content marketing means brands and businesses have to be capable in the role of a publisher, i.e. creating and curating content, images and video that targets and engages specific audiences.
Read all about what SEOs discussed during this week's Brands as Publishers #SEOchat.
---
April 8, 2014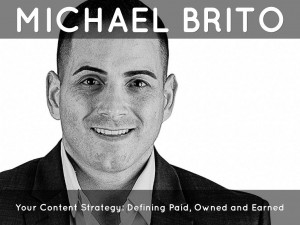 Brands — including your business or the business you work for — have a monumental task of transforming into publishers. (Because brands are publishers today.) So in your Internet marketing role you're wearing many hats, developing and optimizing the content to publish across the channels, and coordinating the various interests of the brand across the organization. To aid you in this task, we've published "Content Marketing Strategies for Professionals," within which renowned social media strategist and community builder Michael Brito contributes a section on where paid, earned and owned media intersect, and how to maximize the impact of these channels through synergistic strategy.
Read more of To Tell the Right Stories, You Need to Listen: Michael Brito's Thoughts on Content Marketing.
---
April 1, 2014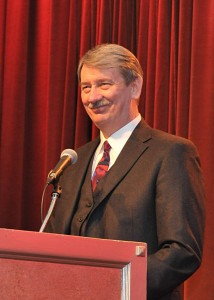 Since 1996, Bruce Clay has been commited to ethical SEO and his passion for all things concerning search. Armed with a "be a leader, not a follower" mentality, he has helped to shape the landscape of Internet marketing with his books, presentations and training — and earned his company a spot in the Inc. 500 | 5000 list for seven consecutive years.
Clay's SEO insights are laced throughout every chapter of his latest book, "Content Marketing Strategies for Professionals," coauthored by Murray Newlands. Clay uses his vast knowledge and experience to provide readers with SEO tips concerning:
blogging
curation
video
images
social media
paid search
and more
In a special interview, Clay shared some of his insights on being a CEO. It turns out a lot of the principles behind successful SEO, such as transparency and commitment to quality, are the same principles that have led to his success as a CEO.
Read more of How to Be Your Best SEO: Bruce Clay's Advice for Gaining Influence.
---
March 28, 2014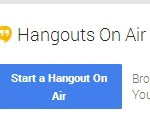 Most businesses today have accepted social media as a necessary part of a content-based marketing strategy. On Twitter you can communicate short-and-sweet deals, tips, news headlines, and photos of the flavor of the day. On Facebook you can run contests, post pictures, and link to blog posts. But how many businesses realize the opportunity that is Google+?
More than just another social platform, Google+ offers SEO, branding, and audience-engagement benefits. Its integration with Google search and all Google products brings undeniable SEO benefits beyond those of other social media platforms. But its Hangouts On Air feature, in particular, can be a real game-changer that helps brands build traction and expertise in their field faster and more cheaply than any other way. Here you'll discover:
• Why you need to be on Google+ (and why it's "just dumb" not to)
• How to host a Hangout On Air for maximum brand benefit
• How to build your brand by attending HOAs, too
Read more of How to Build Your Brand with Google+ Hangouts On Air
---
March 24, 2014
This year Bruce Clay, Inc. writers Virginia Nussey and Chelsea Adams were able to attend 40% of the SMX West sessions offered March 11–13, 2014. From the sessions they attended, they were able to compile 24 live blog posts, and 30 actionable takeaways for anyone needing a quick hits summary of the event.
Continue on to read 30 Smart Online Marketing Tips From SMX West , and to add your own to the list in the comments section.
---
March 20, 2014
Alan K'Necht (Digital Always Media Inc.) and Adam Proehl (NordicClick Interactive) are doing a tag team presentation and I'm getting the WWF vibe as both of them have mics in hand and are walking around the front of the room. They'll go over the 10 most frequently asked questions about measuring social media. And they're giving out Buzz Balls (fruity alcoholic drinks) for audience interaction. Social engagement IRL!
Read more of #Pubcon Liveblog: Social Media Analytics.
---
"What follows may be one of the most interesting SEO conversations that took place in New Orleans this week," says Virginia Nussey in her intro to this Pubcon South liveblog coverage.
With 7 SEOs, 150+ years of cumulative experience, 1 hour, and no rules, if you're a marketer interested in where SEO is going and where it's been this Pubcon Q&A session is not to be missed.
Read all of Pubcon Liveblog: SEO Moshpit Q&A with the SEO "Old School"
---
How do people truly responding to your marketing efforts? Do your consumers trust you?
In this Pubcon South liveblog, computer engineer and cognitive scientist, Tim Ash, offers what he considers to be four primary pillars every brand must master in order to attain consumer trust and boost conversion rate.
Read about the four pillars in Tim Ash Keynote — The 4 Pillars of Trust.
---