December 18, 2015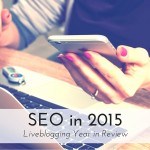 If TIME Magazine were to do an issue on the SEO industry in 2015, the table of contents would look like this.
• 2015 SEO Story of the Year: Mobilegeddon
• Runner-Up: More Mobile – App Deep Linking and Indexing
• Runner-Up: The Penguin that Never Came
• Runner-Up: RankBrain AI
• 15-Minutes-of-Famers in 2015: Millennials are the moment's hottest market segment, but it's an attention to audience that has staying power
We don't publish TIME Magazine, but on the BCI blog, we do publish the SEO industry's major news stories and marketing practices. A mobile-focused marketing perspective, Google's MIA Penguin and link removal practices, and a search engine ranking algorithm that learns are the topics covered on today's Virtual Conference SEO track.
---
December 17, 2015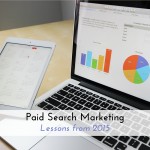 Search engine marketing grew up a lot in 2015. Advertisers began looking beyond Google desktop PPC ads to mobile ads across Google, Yahoo and Bing, as well as new sponsored post opportunities on many major social networks. New ad formats targeted the mobile user specifically, and verticals for automotive, hotel, insurance and other industries sprang up, each with its own specific ad types. Remarketing ads (which display to people who previously clicked on an ad or visited a web property but did not convert) became more prevalent; for instance, remarketing in Bing ads became possible for Search and Shopping campaigns.
Our livebloggers captured news and lots of in-depth information from top paid search experts throughout the year. Here we present the four most popular of those to bring search marketers up-to-speed on 2015 developments in pay per click.
Read more of Paid Search Marketing Lessons from 2015: Our PPC Virtual Conference Recap.
---
December 16, 2015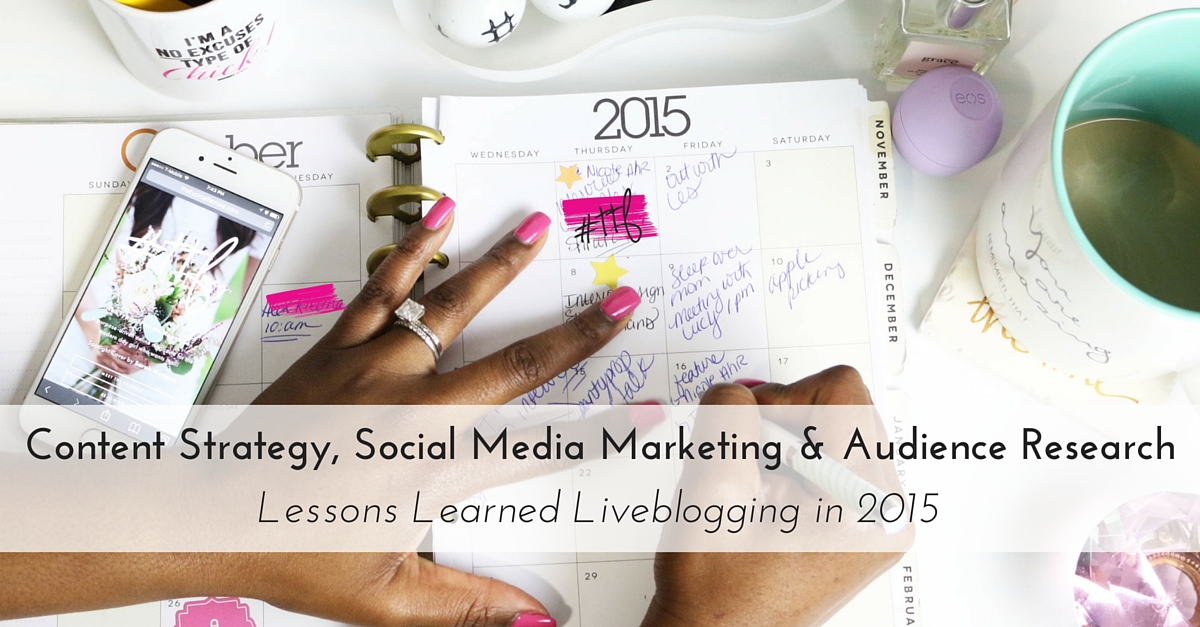 If one lesson emerged regarding content in 2015, it was that a digital marketer's strategy should revolve around quality over quantity. Quality necessitates editorial planning, audience understanding and persona research, as well as the social media marketing and PR outreach. Throughout the year, experts in our field (including Gary Illyes, Marty Weintraub, Wil Reynolds, Lisa Buyer and Mindy Weinstein) shared their tried-and-true tactics for creating what Rand Fishkin lovingly refers to as 10X better content.
In today's content-focused track of the 2015 Virtual Conference, read up on these tactics and find out how you can apply them to your own content marketing.
---
December 15, 2015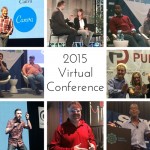 Here on the BCI blog, we publish updates to keep digital marketers current on new tactics and evolving perspectives. To do so, we send livebloggers to major digital marketing conferences so readers can get the 411 from the industry's search marketing, content, conversion and advertising experts. This year, Virginia Nussey and I covered more than 85 sessions live from SMX West, SMX Advanced, SMX East, Pubcon, SEJ Summit Santa Monica and BIA/Kelsey NEXT in Local.
As we wrap up the year, we present an early holiday gift. We're packaging up the most high-impact liveblogged sessions of the year to create a virtual conference you can follow along with each day this week. Or, pick and choose the tracks that interests you. Either way, this virtual conference is your fast track to getting up to speed on what happened in digital marketing in 2015:
• Wednesday, Dec. 16: Content, Social Media & Understanding Your Audience
• Thursday, Dec. 17: Search Engine Marketing, PPC Advertising
• Friday, Dec. 18: SEO Milestones of 2015
Read SEO, PPC & Content Virtual Conference: 2015's Liveblogged Lessons
---
December 10, 2015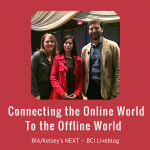 About 90% of buying is offline, but it's very influenced by online. Attribution, then, is more important than ever. BIA/Kelsey Managing Director Rick Ducey moderates a round-table discussion with three professionals, each offering a different perspective:
Grace Chan, VP Product at Wanderful Media
Sherry Thomas-Zon, Chief Marketing and Revenue Officer at Retailigence
Elliott Waldron, Director of Analytics at Placed, Inc.
They discuss how receipts data (vs. point of sale) can inform campaign planning and the purchase journey … how marketers handle large amounts of data … and what to expect in 2016 for the in-store experience.
---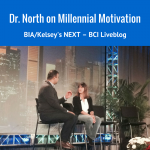 As digital marketers, we're always trying to learn more about millennials' behavior — they are, after all, the largest demographic in existence. But is the super social behavior of millennials really that different from other groups?
"We are all social animals: this has never changed and it never will. People don't change. The only thing that changes is the technology that mediates our social actions. And everything we used to do in person we now do digitally," posits Dr. Karen North, director of USC Annenberg's Digital Social Media Master's program. "Social media is how we connect and communicate. And it is blind to geographic proximity. We live in both our local communities and our digital online communities."
In this morning's keynote address at BIA/Kelsey's NEXT conference in Los Angeles, North talks about millennial motivation, marketing and media …
Our Kristi Kellogg was there, so you can read the liveblog.
---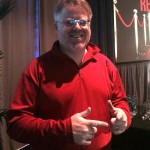 Robert Scoble (@Scobleizer) studies the future — that's literally his job description as a futurist at Rackspace.
In this keynote for the #BIAKNEXT conference in Los Angeles, Scoble is going to share what's on his radar as the major disruptors and game changers headed our way, including:
Beacons
Tapingo, the app many college campuses use for transactions
Many other future tech products
Read Scoble's predictions in this liveblog about the Internet of things.
---
December 7, 2015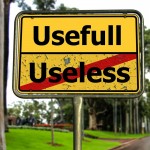 Google's latest update of its Search Quality Rating Guidelines shows a shifted focus at the search engine, and consequently, for SEOs. For years, the buzzword for search engine optimization has been "relevance" — making your site the most relevant result for a searcher's query. But as Duane Forrester, our new VP of organic search operations, observed: "It's all about usefulness today and moving forward. The goal of the search engine is simple: increase searcher satisfaction. That's why 'useful' is the new watchword. Previously we said 'relevant,' but really we all meant 'useful.'"
Google annually updates its internal guidelines document that tells hired human quality raters how to evaluate sites as part of Google's ongoing experiments. The guidelines are not the algorithm. But they do show what Google's focusing on, and that's worth paying attention to. Here's our checklist for making sure your SEO campaign aligns with Google's priorities.
Review the 2015 Search Quality Rating Guidelines Checklist.
---
December 4, 2015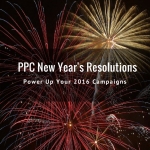 It's that time of year — the time to reevaluate your PPC campaigns in order to improve and strengthen your strategies. In the last quarter of 2015 alone, Yahoo, Bing, Google, Facebook, and Twitter debuted new extensions, features, and targeting abilities that have the potential to spruce up your campaigns well past the New Year. Resolve to read up on the latest advancements to outperform your competitors in 2016.
Read up on your PPC New Year's Resolutions.
---
November 25, 2015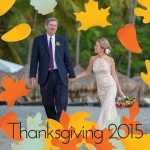 From family to friends, travel to great jobs, babies to weddings, there's a lot to be grateful for this year. Tomorrow is Thanksgiving, and in honor of the holiday, some of us on the Bruce Clay, Inc. team shared what we're especially thankful for.
We are also particularly thankful for the new additions to our team: Duane Forrester, VP of Organic Search Operations, and David Szetela, VP of Search Marketing Operations. Bruce Clay said it best when he said: "I am thankful that the company was able to add key leaders to our roster. Along with myself and the BCI team, we form a powerful force in the SEO and PPC space."
Click through to read what Bruce and folks on our team are thankful for.
---