January 28, 2015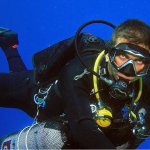 Today we're kicking off a month of interviews with brilliant minds from the SMX West speaker line up, including Duane Forrester, Senior Product Manager at Bing, Bill Tancer, General Manager at Experian and New York Times best-selling author, Dr. Pete Meyers, Marketing Scientist at Moz and Luke Summerfield, Partner Services Program Manager at HubSpot. Look for these white hot interviews in the coming weeks.
Up first is an interview with a very special guest: Google Webmaster Trends Analyst Gary Illyes. SMX West attendees can catch him speaking in two sessions on Wednesday, March 4. Read on to find out what llyes (an avid sky diver and scuba diver) has to say about:
his role at Google and his background
secure search and threats to online security
the importance of creating a good mobile experience for small business owners
the future of mobile development
And more! Click through to dive in to SEO with Googler Gary Illyes.
---
January 27, 2015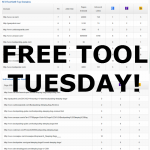 The Top-Ranked Websites by Keyword tool – a 100% free SEO tool from Bruce Clay, Inc. – is a great tool if you're looking to tackle the keyword-laundry-list-vetting second part of the keyword research process.
Here's how it works, what it tells you, and why you might want to consider using it.
Read Free SEO Tool Tuesday: Top-Ranked Websites by Keyword Tool Vets Your Keywords
---
January 20, 2015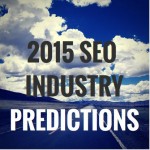 Since 2006, Bruce has posted annual predictions of what he expects will jostle the SEO and Internet marketing industry in the year to come. What follows are 9 predictions by Bruce Clay on mobile, local, video, voice search, and shifts among the Internet's dominant players.
Mobile use has surged to 50 percent of U.S. Internet access. Bruce predicts mobile results satisfaction will become the search engines' priority, and the battleground for Bing and Google's final search market share showdown.
Local results will be the next page-one real estate that search engines look to monetize. Expect enhancements to local listings such as coupons and photos ━ for a fee.
Google will introduce an ecommerce product or platform to strengthen consumer use of Google for product searches, as Amazon threatens Google's PPC revenue.
For more on how and why this all happens and the big picture that ties it all together, read Bruce's 2015 Predictions for the SEO Industry.
---
January 16, 2015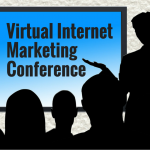 You may have some SEO goals in your 2015 queue, whether it's getting your site's mobile experience tight and right or finding the time to bring a local presence to life on Google My Business. If you're a driven, self-led learner and are hungry for some SEO insights to power up your 2015 digital marketing agenda, we've got a buffet for you.
Last year, BCI bloggers covered 69 keynotes, sessions and mini-sessions from digital marketing conferences SMX West and SMX East, Pubcon New Orleans and Pubcon Las Vegas. Attending a conference can be pricey but the takeaways gleaned can be priceless as far as improving your ability to do your job better. Consider this post the shortcut track of the best sessions and speakers from these events. It's your CliffsNotes of the best of Search Conferences 2014.
Jump into the Virtual Internet Marketing Conference of 2014.
---
January 9, 2015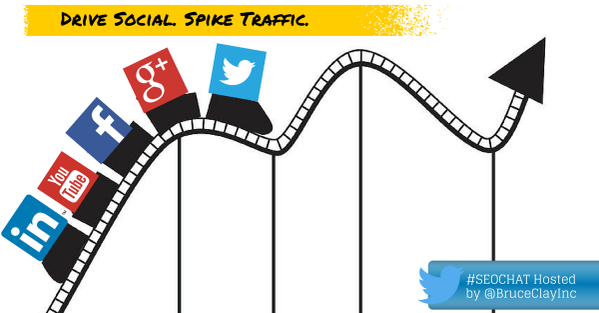 Yesterday, Bruce Clay, Inc. hosted the first #SEOchat of 2015 and the topic inspired hot conversation. "Drive Social, Spike Traffic" honed in on the impact of social media on SEO initiatives. Guests, including some well-recognized and respected digital marketers like Andy Crestodina and Lisa Buyer, talked about their 2015 social strategy as it relates to SEO. Read on to find out what they had to say about social media in 2015, traffic-driving tools, the value of social media links, content discovery via social, determining social ROI and much more.
---
January 6, 2015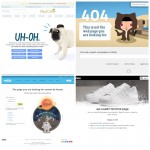 Whatever baby wants, baby gets. Unless baby mistypes a URL — then baby gets a 404 error page.
So, what do we do? Turn adversity into opportunity, of course!
I like to think of the 404 error page as your damage control page. Your customer just tried to go to a page on your website, and now they are faced with disappointment. The 404 error page greets them immediately at their peak moment of disappointment – what a perfect opportunity for you to tell them you could care less with a machine-generated white-screen error message. Said no one ever. This is your time to deflect those bad feelings and offer a solution that inspires positive feelings!
Follow these five steps to create a custom 404 error page that makes your customer feel like you're there for them, even when your content can't be.
Read How to Design a 404 Error Page that Saves a Sale.
---
December 23, 2014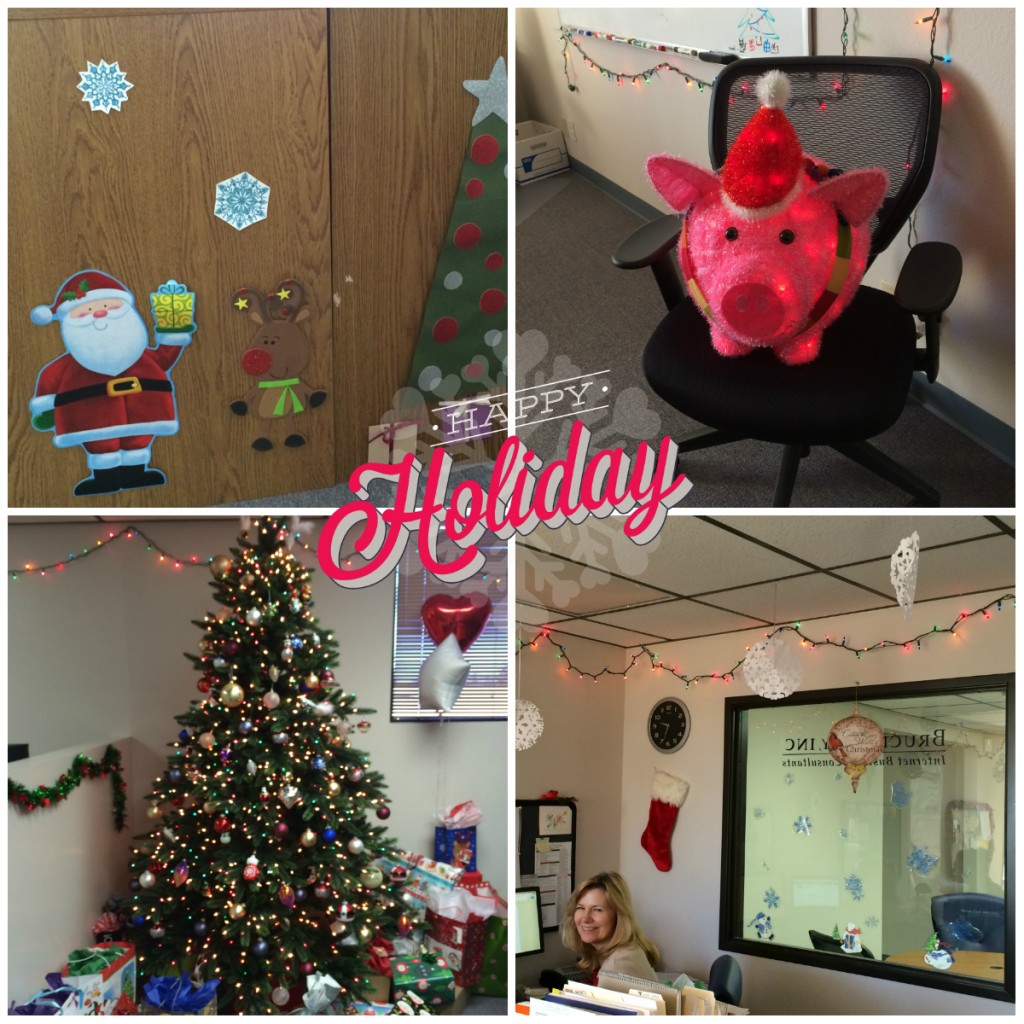 All year long we're all about SEO, SEO, SEO — but this week it's more like "Ho! Ho! Ho!" as we celebrate the season! First and foremost, we want to wish a safe and happy holiday to all our readers, clients and friends in the industry. What a great year it's been! As is tradition, our team spent the final week of 2014 battling it out on the race track at MB2 Raceway, Secret Santa-ing and, of course, eating. The office itself is a winter wonderland. Read on to find out what we've been up to this week!
---
December 17, 2014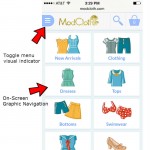 The navigation of your mobile site helps visitors – and search spiders – find what they are looking for. Build an intuitive navigation that is easy to use and your visitors will be headed toward happiness in no time; build a navigation that is frustrating or confusing and your visitors will be headed straight toward someone else's website.
So, how can you create a touchscreen-friendly mobile navigation that serves your consumers on the go?
Read 6 Mobile-Friendly Navigation Best Practices to learn more.
---
December 11, 2014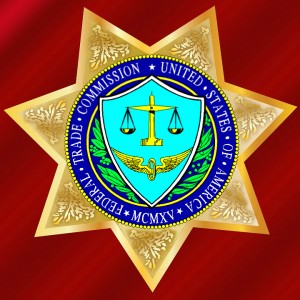 Reaching out to influencers is a public relations tactic as old as time. But a whole boutique marketing industry has cropped up in the last few years as more people gain niche Internet celebrity status, opening opportunities for agencies and brands to get endorsements from online social influencers. Who is and isn't an advertiser used to be pretty black and white, but these days, understanding who is compensated for their endorsements requires an eye for shades of gray. The FTC wants to remove that ambiguity.
There's a new sheriff in social media. Last month, the Federal Trade Commission settled charges against ad agency Deutsch LA for Twitter use that violated disclosure-in-advertising rules. It's the first such case the FTC has settled, so it's groundbreaking news for social media marketers.
How do the full-disclosure guidelines impact marketers? In Twitter, does it mean that even within the limited 140-character space of a tweet, an ad must disclose in a "clear and conspicuous" way a financial relationship with what you're endorsing? Failing to do so might result in prosecution and penalties for your company.
Read more of How the FTC's New Disclosure Ruling Affects Social Media Marketers
---
December 9, 2014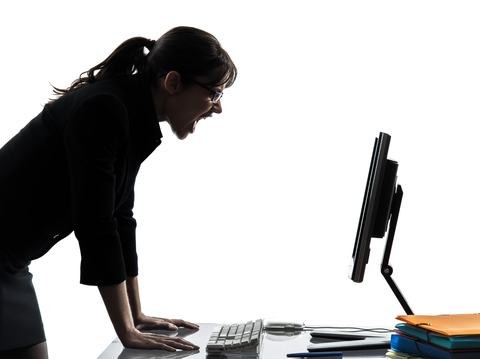 When it comes to social media marketing and community management, it's not always sunshine and hashtags. When you post daily, ad infinitum, there are little things that just can't help but get on your nerves — especially when you encounter them multiple times a day, everyday. So, in the spirit of sharing, I've decided to even share this: a social media wish list that enumerates all the small things I wish would change about managing social media. Read on to see if you can relate.
---