May 5, 2016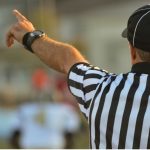 Your business is on the field of one of the most competitive games of all: organic search rankings. If you play by the rules, you have a chance of making your website visible to searchers and winning site visitors. If you don't follow the rules, you have no chance of scoring those goals if there's a referee on the field.
Search engines play the role of referee in the search engine optimization game. For business owners, that means ethical SEO conduct pays off.
This week Google published a report titled "How we fought webspam in 2015" chronicling what they discovered and accomplished last year. This latest report from Google is important for online businesses to be aware of because it points to trends in webspam and identifies red-flag digital marketing tactics to avoid.
Read more of "Google's Report on SEO Conduct & Webspam: Ethical SEO Help for Businesses"
---
April 28, 2016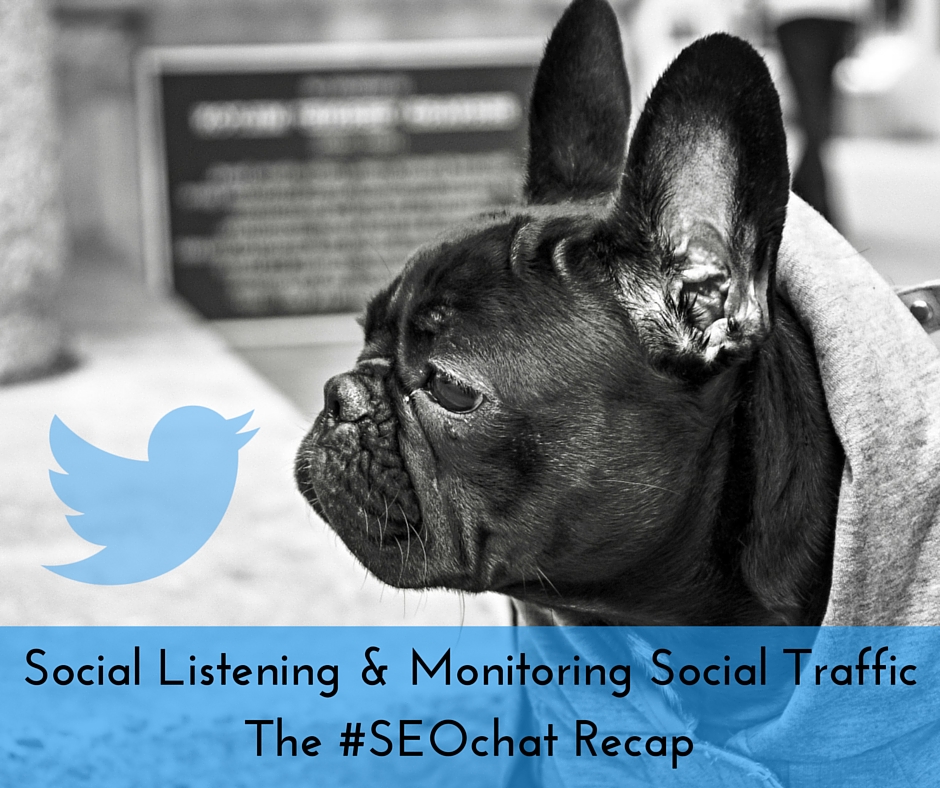 #SEOchat is a weekly Twitter chat where in-the-know digital marketers across the country gather to compare notes. Last week we hosted the chat and the hot topic was monitoring social traffic. We discussed KPIs, paid and free tools. We also took on harder questions, like how to leverage the data pull from monitoring social traffic and how to prove ROI using social monitoring reports. Here's what we learned!
---
April 22, 2016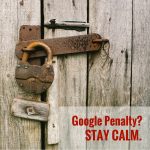 Penalties for links usually focus on the inbound kind. So Google's recent spate of manual actions against websites for having "unnatural artificial, deceptive, or manipulative outbound links" was a surprise to many.
This time, the search engine targeted sites linking out because the links looked like an attempt to boost the destination sites' rankings in search results. Google took action by devaluing all of the linking site's links as untrustworthy.
But there were warning signs from Google that penalties loomed …
In this post by our VP of organic search operations and former search engine rep Duane Forrester, you'll find out:
What Google posted a few weeks before the penalties came down.
How not to overreact to the Google penalties
What to do to clean up links in your product reviews and other pages, and
What this move might foretell
Click to read the article.
---
April 15, 2016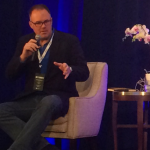 Search Engine Journal hosted an exclusive event limited to 150 digital marketers. The second annual SEJ Summit featured eight industry leaders from companies including Google, Microsoft, LinkedIn and Disney.
Several key themes that emerged from the exclusive day-long event in Santa Monica:
Think of your users as humans. You're not an SEO optimizing for a user, but a person optimizing for another human.
We live in a multiscreen world. You never know where someone will be interacting with your content. #ResponsiveDesign
Accelerated Mobile Pages (AMP) is gaining momentum and regardless of your industry you need to be ready to implement.
Read the full report!
---
April 7, 2016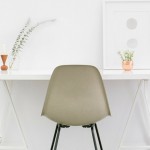 Last Thursday on Reddit, David Szetela offered an AMA to the r/PPC community. An AMA, or "Ask Me Anything," is just that — an anything goes Q&A with someone of some interest, whether a celebrity, an expert, or someone with a unique role or experience set. David, our VP of Search Marketing Operations and the director of our PPC services, kept it short and sweet, opening the floor to questions for an hour.
Then we talked about highlights on our podcast SEM Synergy this week. Give it a listen or read a transcript-recap here. As David described, it was a conversation marked by diverse PPC topics. Read the question and answers in Paid Search Ask Me Anything — An Hour of Q&A with David Szetela.
---
March 31, 2016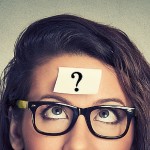 If you've ever tried to hire a social media manager for your business, you might have experienced the challenge of trying to separate the applicants interested in playing on Facebook and Twitter all day without any battle-tested experience building a brand and encouraging engagement.
If you want to hire a social media manager but want some guidance on vetting candidates, you've come to the right place. This article will guide you through our criteria and interview questions you need to ask!
---
March 25, 2016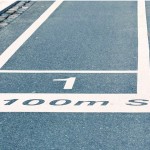 You probably know that page speed is a search engine ranking factor. (Hello, Google AMP initiative?) Not only will the users of your site have a better experience, but a faster loading page gets plus points when Google or Bing are ranking it. So SEOs use tools that help them find ways to optimize the page load time, like GTMetrix, Google PageSpeed Insights and YSlow.
Of course, there's always that one SEO analyst who wants to know why the recommendations are made to defer JavaScript parsing, reduce cookie size, or leverage browser caching.
And actually, now that you mention it, there is value in taking a step back and describing the process of page loading, whether by a browser or a search engine, and what the page speed improvement recommendations address. Read "Page Speed Issues Overview for SEO."
---
March 17, 2016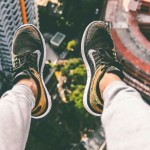 Generally speaking, Google's April 2015 mobile-friendly algorithm update (dubbed "Mobilegeddon" by the SEO industry) was sort of a bust. Months of talk about an organic ranking boost to mobile-friendly, aka mobile SEO compliant, websites turned out to be mostly hype.
While it did spur many sites to make their sites better for smartphone users, there was not a lot of movement across mobile search engine results pages, especially at the top of SERPs. And the mobile-friendly "boost" was ultimately implemented as a tiebreaker among sites that were deemed to have equal ranking strength — a condition that rarely occurs.
Another mobile ranking boost announcement has just come out of Google. The announcement says that they will be increasing the effect of the mobile friendly ranking signal in May of this year.
Read more about the coming change …
---
March 11, 2016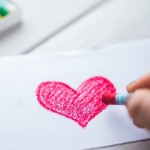 This guest post by Aaron Bart, VP of Creative Services at our friends 3Q Digital, describes a concept that can be hard to put in tangible terms, but which we all strive for as marketers: becoming a loved brand. Loved brands don't get that designation overnight. They earn that place in their customers' hearts because of trust, innovation and technological advances proven over time.
Let's take a look at some of the concrete examples of successful brand building done by REI and Zappos, and end by answering the critical question: how can we as digital marketers use the tools at our disposal — audience targeting and user experience design — to build our own loved brands. Take it away, Aaron.
Read To Be a Loved Brand.
---
March 9, 2016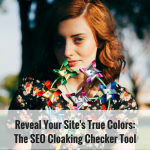 No one likes to be deceived. So when search engines see that you're showing a different version of the same URL to spiders than you are to users, it's a red flag considered as red or deceptive as scraped content, doorway pages, and link schemes. Whether it's done on purpose or without your knowledge, cloaking can result in lower rankings or a manual action notification. So how do you know if your site is cloaking? The SEO Cloaking Checker will tell you.
The SEO Cloaking Checker is a free, simple and fast tool that shows you whether your site is cloaking. Learn how to use this handy tool, when to use it, and what to do after you get the results.
Read Free SEO Tool: Maintain a Transparent Site with Search engines and Users with the SEO Cloaking Checker.
---