Bruce Clay Blog : 2013 SEO Factors
November 8, 2013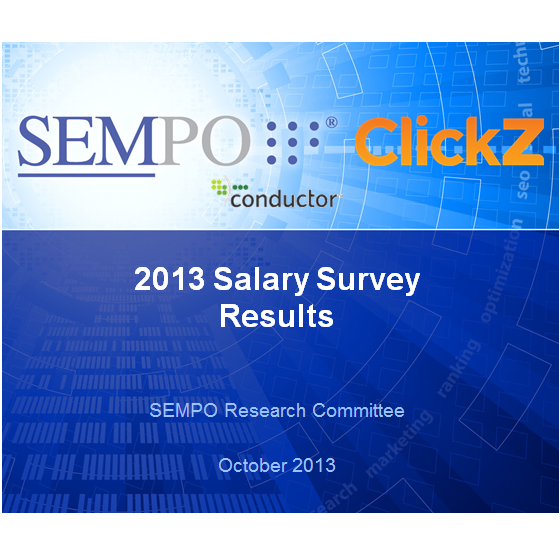 After nine months of data collection, the SEMPO and ClickZ 2013 Salary Survey results are in. An annual endeavor, the 20-question survey asked 2,180 in-house and agency digital marketers to discuss their careers including questions on background experience, salary, responsibilities, internal policies, budgets, and compensation perks.
SEMPO Salary Survey Results CoverThe data collected — which is presented in a series of bar graphs, pie charts, and word clusters accompanied by summary text — gives employers and employees a tangible way to answer these two questions: "What's the health and landscape of my industry?" and "how to do I fare against the competition?"
Read more of 2013 SEMPO Salary Survey Results Now Available.
---
November 7, 2013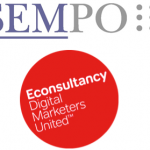 "Would you like to take this survey?"
If you're asking me from outside of Whole Foods: No.
If you're @SEMPOGlobal and it's the annual State of Search survey: Yes!
The State of Search survey is open to anyone who considers themselves a digital marketer (no SEMPO membership required) from now through November 15, 2013. I took it and you should too. To take the survey, head to SEMPO.org to participate in the re-envisioned 2013 State of Search survey.
If you need convincing, here are five reasons why I always participate in the State of Search survey, and why you might consider participating this year.
---
August 1, 2013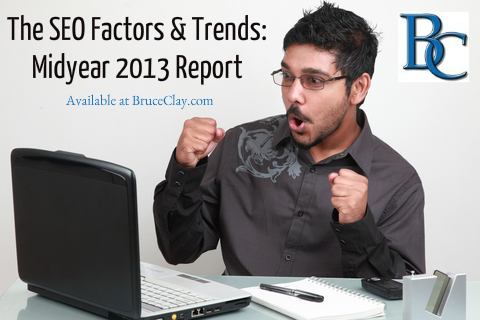 Extra, extra! Bruce Clay, Inc. has just released its annual SEO Factors and Trends Report, a high-level snapshot of the multifaceted SEO reality where evolving SERPs, changing Google products and shifting searcher behavior converge to make one very complex optimization environment.
Read more of The 2013 SEO Factors & Trends Report is Released.
---