Analytics Archives - Bruce Clay Blog
March 11, 2014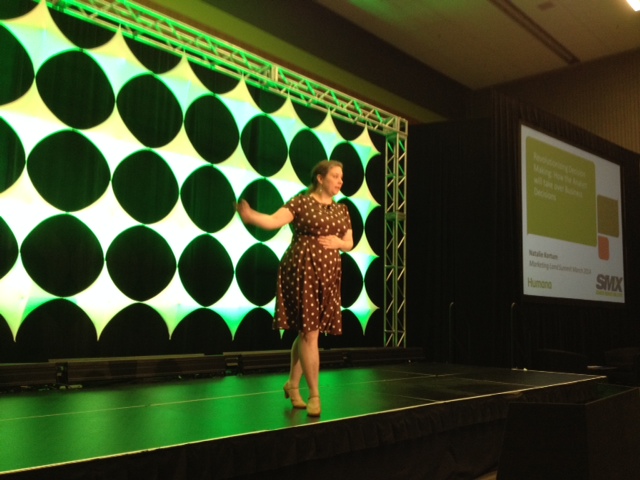 "Today, analytics practitioners influence business decision makers. In the future, analysts will own business decision making." That is a heavy statement from the #SMX West agenda description for the session I am sitting in right now.
Read more of #SMX Liveblog: Revolutionizing Decision Making: How The Analyst Will Take Over Business (#ms3).
---
January 20, 2014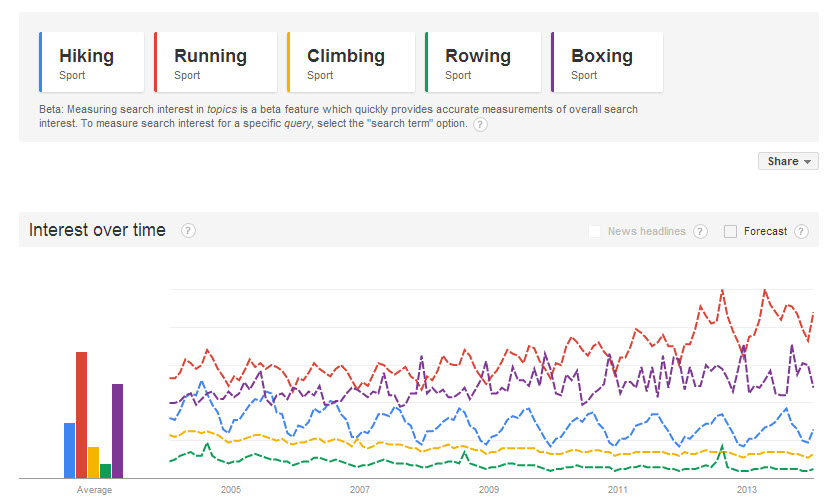 Google calls Trends an "always-on Google zeitgeist." Usually when a brand uses a grandiose word like zeitgeist to describe itself I can't resist an eye roll. In this case I did something more like an eyebrow roll as it struck me like an epiphany how spot-on the word "zeitgeist" is to describe the Trends tool.
Learn more about why you should consider Google Trends much more than just a state-by-state LeBron James peak interest analyzer in 5 Ways to Leverage the "Always-On Google Zeitgeist" – Google Trends.
---
January 17, 2014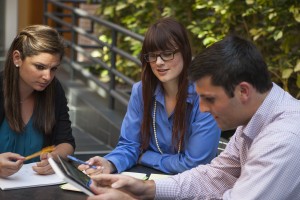 Internet marketers gathered yesterday on Twitter to trade stories about their 2013 content performance and audience behavior during this week's #SEOchat, hosted by Bruce Clay, Inc. On the agenda? Content and traffic behavior based on Google Analytics reports. As a group, we mined our data and determined what was working, when it was working and why it was working. Read on for a recap of the #SEOchat, plus discover takeaways based on participants' answers. I
Read more of SEOs Compared Notes on Site Performance in Data-Driven #SEOChat.
---
January 14, 2014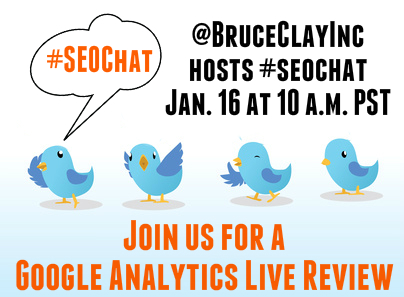 Every Thursday, Internet marketers come together to compare notes in the #SEOChat Twitter chat (more about #SEOchat here). This Thursday, Jan. 16, at 10 a.m. PST / 1 p.m. EST Bruce Clay, Inc. is hosting #SEOChat with an experimental new format: a live review of Google Analytics. Join us as we log into Google Analytics (or your preferred analytics software) and as a group, we'll mine our 2013 data and compare notes on content performance and audience behavior. We'll ask questions such as:
What was your top performing content area in 2013?
Top performing piece of content or blog post?
What was your top traffic referrer in 2013? Top social referrer?
What season saw the most engagement?
By identifying patterns and determining what's working best, when it's working and why it's working, we can shape our 2014 SEO and content marketing strategy accordingly.
Read more of SEOs: Share Top Content Performers and Traffic Referrers in #SEOchat.
---
October 21, 2013

Google sent shockwaves through the SEO community recently when it decided to encrypt all of its search query data and push "Not Provided" keyword results to 100%. While this change has been a long time coming, many SEOs are now struck with the stark realization that they are going to have to devise new ways to offer their clients the type of analysis and valuable metrics that they have become accustomed to with almost no keyword data.
Like so many aspects of SEO, internet marketing requires us to extrapolate conclusions from incomplete data. The complete lack of access to referring keyword data is another obstacle that must be overcome, but it also presents a unique opportunity to improve and leverage the structure of your website to help you claim some of that lost keyword data back.
Read more of The Importance of Site Structure in the Absence of Keyword Data.
---
October 17, 2013

Warning! If you have it on your to-do list to get your Google Analytics account up and running with the new Google Analytics Demographics and Interests reports be aware that there is a sneaky apostrophe in the DC.js code snippet supplied on the Enable Demographics and Interests Google Analytics Help page that should be a single quote.
Read more of Code Typo In Google Analytics Demographics and Interests Reports Snippet
---
April 23, 2012
April's SEO Newsletter is ambitious, offering readers the usual round-up of notable industry news from the month along with several action-oriented articles.
Bruce Clay's SEO Action Items for Google's Assault on Aggressive SEO [Video Interview]
Google Cracks Down on Over-Optimisation and Unnatural Linking
Getting to Know Google's Social Analytics
Take SEO Training on Your Holiday in Milan
What are you waiting for? Get reading!
---
March 23, 2012

The first conference of the year for Search Engine Strategies was held in New York this week. From the ideas shared to the conversations had to the networking and more, we experienced another great event from SES. Up next for SES here in the United States is the San Francisco conference in August. Until then, here's a recap of some of the takeaways we gathered from our liveblog coverage of the show.
Read more of Top Takeaways from Search Engine Strategies NYC.
---
January 6, 2012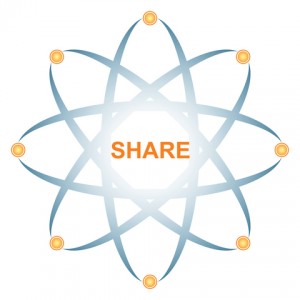 Social share buttons are a great way to spread the content you have deeper into networks across the Web – but which social share buttons are right for your site? Sometimes, the "catch-all" approach to buttons that we so often see isn't the best route. You know, those widgets that produce a bunch of buttons for social communities for the sake of trying to reach everybody and their mother. Oftentimes, this can just confuse readers or make them think more than they should have to in order to share the content they like.
There are several approaches to how you can identify which social share buttons you should include on your Web pages. One is checking traffic sources in your site's analytics. Another is knowing who your target audience is and where they are hanging out socially online. And yet another is assessing the importance of individual social share buttons as metrics in whatever goals you have for the business.
Virginia and I recently decided to do an analysis of the social share buttons on the SEO Newsletter article pages, since they hadn't been refreshed in quite some time. I'm going to share with you what we uncovered about some of the social share buttons, what we plan to do with it and how you can better assess the social share buttons on your (or your client's) site.
Read more of How to Choose Social Media Share Buttons.
---
December 30, 2011
Day 3 of our "Best of Search Conferences 2011″ is upon us, and this post wraps up the series here on our blog. Looking through the coverage, one thing we can say for certain is that there are a ton of enthusiastic, brilliant people in the search marketing community who have a passion for sharing ideas. Thanks to all of them, and special thanks to the conference producers who offer a vehicle for these people to share knowledge with the community. Today's Day 3 coverage is all about exploring thought-provoking topics in the areas of understanding your audience, holistic marketing, online reputation management and branding, plus cutting-edge topics from this year's search marketing events. And don't forget to check out Day 1 and Day 2 if you happened to miss them.
Read more of Best of Search Conferences 2011: Day 3.
---