Analytics Archives - Bruce Clay, Inc. Blog
September 28, 2016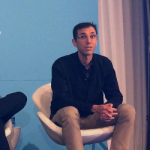 With a keynote delivered by Googlers (complete with product announcements!), it's a full house at SMX East 2016.
Jerry Dischler, Vice President of Product Management, and Babak Pahlavan, Senior Director of Measurement & Analytics Google, field questions from Search Engine Land editors Ginny Marvin, Greg Sterling and the SMX audience.
Read on to learn about:
• Expanded text ads
• Device bidding
• Store visits
• Audience Suite
• Data Studio
• Analytics Insights Cards
• And announcements of new tools and features!
Read What's New & Cool with Google AdWords & Analytics.
---
August 4, 2016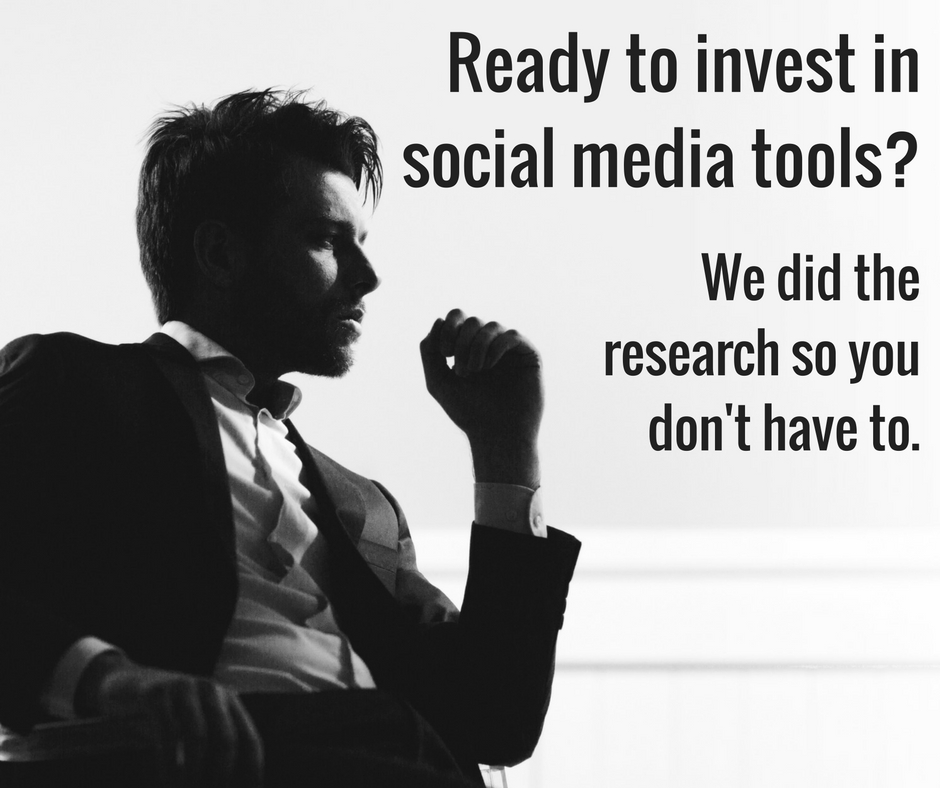 Is your company ready to invest in social media tools? Do you want something that monitors fans, followers, shares, mentions and more across every social network, tracked over time? Could you use a platform that tracks clicks to a site and conversion events?
Last year, that was the situation we found ourselves in — looking for social media software that could help us better track our key metrics. But with so many social media marketing tools out there, I was given the task of researching the marketplace. After doing myriad trials with companies including Sprout Social, Quintly, Simply Measured, Datapine and Nuvi, I want to share my research with other brands, businesses and agencies so that you're ahead of the game when you start looking for the social media tools that are right for your company.
Click through for a comparison of social media tools in Ready to Invest in Social Media Tools?
---
May 19, 2016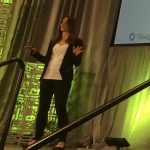 Krista Seiden is an analytics advocate at Google. She's spent lots of years as a practitioner of analytics and optimization at Google, the Apollo Group and Adobe. She's also co-chair of the San Francisco chapter of the Digital Analytics Association.
She's here at Conversion Conference to share tips on analytics tools and processes that promise to turbo-charge CRO. Here's her agenda:
How Analysis Drives CRO
5 Tips for Accelerating CRO via Analytics
Bonus Tip: Rapid Optimization Plan
The Future of Testing, Adapting and Personalizing
Read more of Essential Analytics to Turbo-Charge Your CRO.
---
April 28, 2016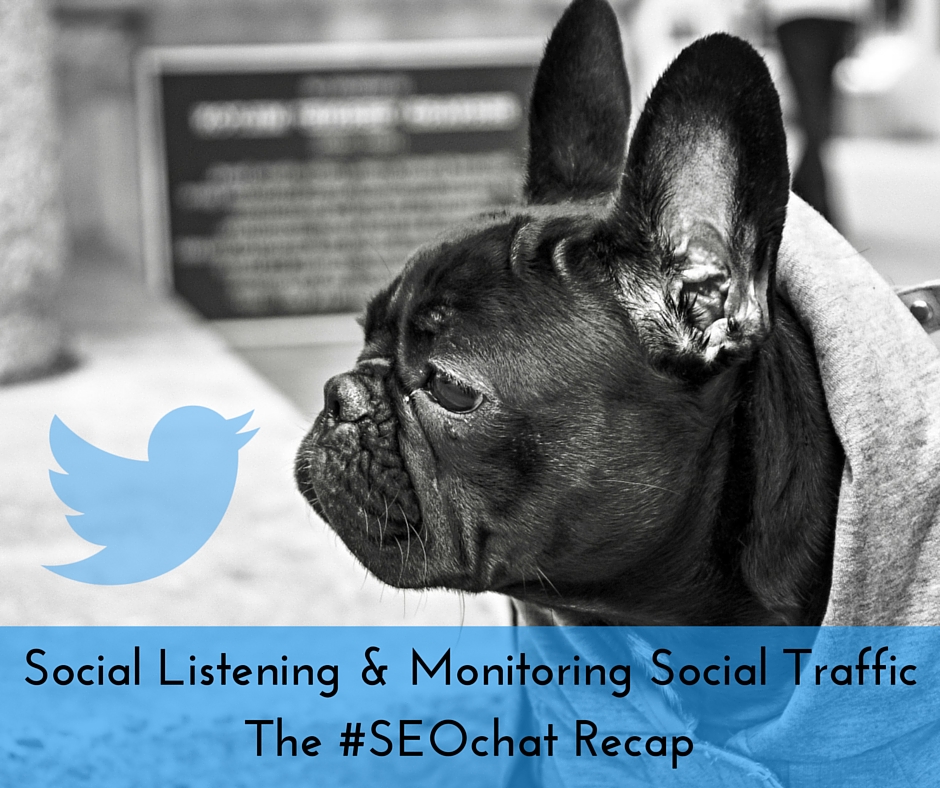 #SEOchat is a weekly Twitter chat where in-the-know digital marketers across the country gather to compare notes. Last week we hosted the chat and the hot topic was monitoring social traffic. We discussed KPIs, paid and free tools. We also took on harder questions, like how to leverage the data pull from monitoring social traffic and how to prove ROI using social monitoring reports. Here's what we learned!
---
March 3, 2016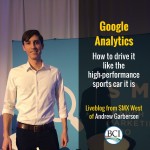 You're using Google Analytics, but, as the SMX West audience just learned from speaker Andrew Garberson, you're merely scratching the surface of the tool's usefulness in your work life.
First, a story. Your 80-year-old neighbor gives you a call and says that he wants to buy an electric car. He mostly just drives to the grocery store and around town, and everyone agrees he should probably stop riding around town on his bike.
You think of a list criteria for a good car for him: safe, efficient, a good warranty. He drives home in a Tesla, and yes, this meets all the criteria, but it's a little more than that. It goes 0-60 in 2.8 seconds.
Google Analytics is like the Tesla. It's a sports car and we're driving it like we've got the emergency brake on. Let's drive it like the high performance machine it is.
---
December 10, 2015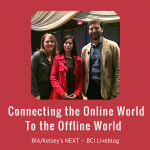 About 90% of buying is offline, but it's very influenced by online. Attribution, then, is more important than ever. BIA/Kelsey Managing Director Rick Ducey moderates a round-table discussion with three professionals, each offering a different perspective:
Grace Chan, VP Product at Wanderful Media
Sherry Thomas-Zon, Chief Marketing and Revenue Officer at Retailigence
Elliott Waldron, Director of Analytics at Placed, Inc.
They discuss how receipts data (vs. point of sale) can inform campaign planning and the purchase journey … how marketers handle large amounts of data … and what to expect in 2016 for the in-store experience.
---
October 1, 2015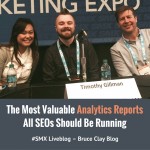 What reports do you really need for search engine optimization? How can you make sense of the volumes of data that even low-end analytics tools collect about your site visitors and activity? After all, there are hundreds of canned reports to choose from, but only a few are really relevant for SEO. And the answer is going to be different depending on which type of stakeholder wants information.
In this SMX East session, a panel of three SEOs share their tactics when it comes to reporting:
What the SEO stakeholders need
Using data to tell a story
How to build your map to Google Analytics treasure
Read the liveblog: The Most Valuable Analytics Reports All SEOs Should Be Running
---
September 16, 2014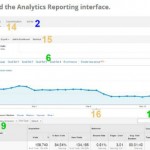 Having a website without any analytics is like playing darts with your eyes closed. The odds of hitting your target are stacked against you. Online marketing and SEO is no exception. You need to be able to see how your website is performing so the odds of reaching your target goals are all in your favor.
It never ceases to amaze me how often I come across business owners who have websites, but no analytics installed on them. While they may understand the value of research and data in their decision making process, they don't know how to collect that data. I love that I can solve that problem for them through the modern magic of Google Analytics. They're excited to learn that after they add some simple code to their site they'll be able to:
Track and measure the results of their efforts
See how many visits their website is getting and where visitors are coming from
Access a clear vision of the role their website plays in the grand scheme of their business
Without this type of data to inform your business decisions, you are potentially wasting valuable time and resources on strategies and activities that do nothing to increase your bottom line. So, without further ado, here's how to bring on the data!
Read more of How to Set Up Google Analytics.
---
March 11, 2014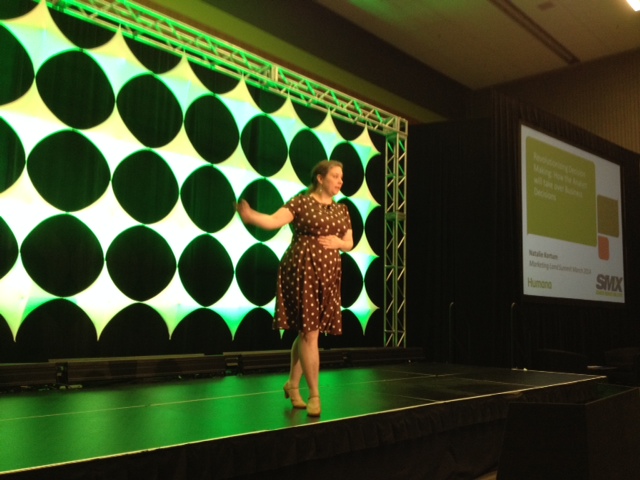 "Today, analytics practitioners influence business decision makers. In the future, analysts will own business decision making." That is a heavy statement from the #SMX West agenda description for the session I am sitting in right now.
Read more of #SMX Liveblog: Revolutionizing Decision Making: How The Analyst Will Take Over Business (#ms3).
---
January 20, 2014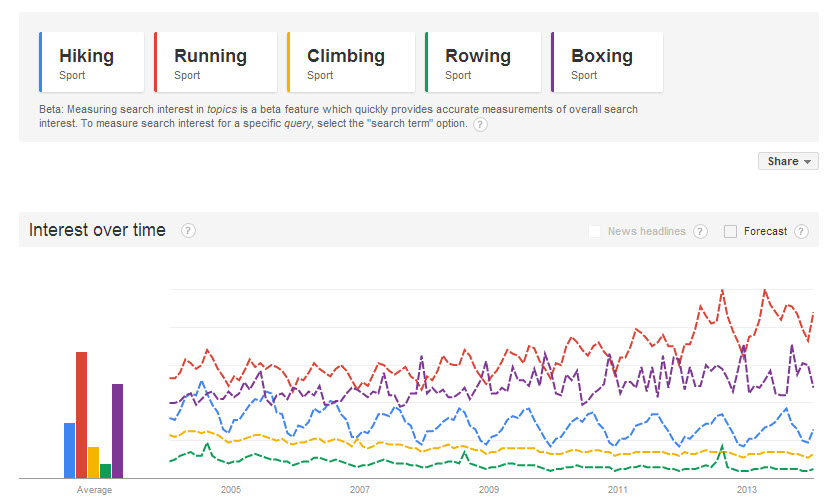 Google calls Trends an "always-on Google zeitgeist." Usually when a brand uses a grandiose word like zeitgeist to describe itself I can't resist an eye roll. In this case I did something more like an eyebrow roll as it struck me like an epiphany how spot-on the word "zeitgeist" is to describe the Trends tool.
Learn more about why you should consider Google Trends much more than just a state-by-state LeBron James peak interest analyzer in 5 Ways to Leverage the "Always-On Google Zeitgeist" – Google Trends.
---