Analytics Archives - Page 2 of 3 - Bruce Clay, Inc. Blog
March 23, 2012

The first conference of the year for Search Engine Strategies was held in New York this week. From the ideas shared to the conversations had to the networking and more, we experienced another great event from SES. Up next for SES here in the United States is the San Francisco conference in August. Until then, here's a recap of some of the takeaways we gathered from our liveblog coverage of the show.
Read more of Top Takeaways from Search Engine Strategies NYC.
---
January 6, 2012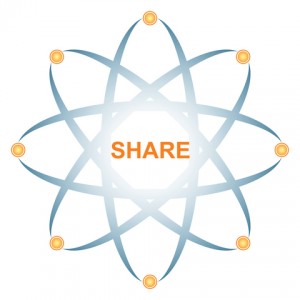 Social share buttons are a great way to spread the content you have deeper into networks across the Web – but which social share buttons are right for your site? Sometimes, the "catch-all" approach to buttons that we so often see isn't the best route. You know, those widgets that produce a bunch of buttons for social communities for the sake of trying to reach everybody and their mother. Oftentimes, this can just confuse readers or make them think more than they should have to in order to share the content they like.
There are several approaches to how you can identify which social share buttons you should include on your Web pages. One is checking traffic sources in your site's analytics. Another is knowing who your target audience is and where they are hanging out socially online. And yet another is assessing the importance of individual social share buttons as metrics in whatever goals you have for the business.
Virginia and I recently decided to do an analysis of the social share buttons on the SEO Newsletter article pages, since they hadn't been refreshed in quite some time. I'm going to share with you what we uncovered about some of the social share buttons, what we plan to do with it and how you can better assess the social share buttons on your (or your client's) site.
Read more of How to Choose Social Media Share Buttons.
---
December 30, 2011
Day 3 of our "Best of Search Conferences 2011" is upon us, and this post wraps up the series here on our blog. Looking through the coverage, one thing we can say for certain is that there are a ton of enthusiastic, brilliant people in the search marketing community who have a passion for sharing ideas. Thanks to all of them, and special thanks to the conference producers who offer a vehicle for these people to share knowledge with the community. Today's Day 3 coverage is all about exploring thought-provoking topics in the areas of understanding your audience, holistic marketing, online reputation management and branding, plus cutting-edge topics from this year's search marketing events. And don't forget to check out Day 1 and Day 2 if you happened to miss them.
Read more of Best of Search Conferences 2011: Day 3.
---
December 28, 2011
In 2011 the Internet marketing industry had yet another year full of huge changes. In other words, it was business as usual. Google rolled out its Panda update, an adjustment to the search ranking algorithm that aims to remove low-quality content from search results pages. The update also had repercussions for the practices of conversion rate optimization and analytics. To help you keep track of these changes and more, here's of the first day of our "Best of Search Conferences" for 2011, with top takeaways for analytics, paid advertising, SEO and CRO.
Read more of Best of Search Conferences 2011: Day 1.
---
December 2, 2011
Interested in understanding and optimizing the new Google+ business pages? How about a recap of Google's big-news algorithm changes of 2011 and how to tackle them? Or what about a tutorial on writing calls to action, or best practices for mobile website design?
All this and more is in this month's SEO Newsletter, published today. This post dives into the highlights of December's issue. Don't miss the tips for this months trends in Web marketing plus foundational concepts in our SEO Newsletter this month.
Read more of Web Marketing Tactics: Google+ Business Pages, 2011 Algorithm Updates, Mobile Site Design & More!.
---
November 10, 2011
As marketers, we spend a ton of time implementing stuff — but what are the important things to measure, and how do we measure them? That's what we're here to talk about in our first liveblog session on Day 3 of PubCon.
---
August 16, 2011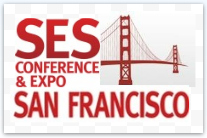 Moderator: Richard Zwicky, Independent Consultant,
Speakers:
Ray "Catfish" Comstock, Director of SEO, BusinessOnLine
Todd Friesen, Director of SEO, Performics
Rob Garner, Vice President Strategy, iCrossing
This has been a popular session for about the last 6 years and this year's panel looks to be a great group. Rob Garner will speak first today, then Todd Friesen and lastly will be Ray "Catfish" Comstock.
Rob will start us off today by talking about measuring SEO success. He shows a slide that says, "Paid vs. SEO: the 90/20 search budget conundrum". This basically says that 90% of the search channel budgets go to paid search while paid search only gives 20% returns. On the flip side, 10% of budgets go to SEO and those playing in the organic space will usually see about an 80% return on all revenue.
Read more of Meaningful SEO Metrics: Going Beyond the Numbers.
---
June 14, 2011
I like to think of SEO as being similar to farming. Not content farms, but actual farming. You plant some seeds and if taken care of properly, you can reap the benefits of your labor.
For most site owners, even if they've already reaped some of those benefits, I think there are five specific things they can do to help improve the results for their site: incoming links, defining your site's URL, Title tags, internal linking and analytics.
Read more of Harvest These 5 Types of SEO Fruit.
---
March 10, 2011
This session aims to answer how you can quantify your social efforts. Chris Sherman starts by saying he's seen a number of false metrics in measuring social media. The same rules don't apply in social as they do in SEO. Let's learn more about that now.
Read more from Analytics for Social Media
---
August 17, 2010
My humbling first attempt at live blogging, including Word freezing and losing half of Tami's excellent presentation. [Editor's note: That just means you've got a battle scar, Jonah! Welcome to the club.
Liveblogging is rarely pretty.]
Moderator:
Bryan Eisenberg, SES Advisory Board and NYTimes Bestselling Author, bryaneisenberg.com
Speakers:
Tami Dalley, Director, User Experience Optimization, ROI Labs
Marty Weintraub, President, aimClear
Matthew Bailey, SES Advisory Board & President, Site Logic Marketing
First up is the always entertaining Marty Weintraub. Cha-Ching: Marty Weintraub, President, aimClear.
Conversion reports, Yes, you can. Cha-Ching.
How you organize the data and how you look at it is what really matters.
Read more of Deep Dive Into Analytics: When Bounce Rate No Longer Floats Your Boat.
---