Analytics Archives - Page 3 of 4 - Bruce Clay, Inc. Blog
November 10, 2011
As marketers, we spend a ton of time implementing stuff — but what are the important things to measure, and how do we measure them? That's what we're here to talk about in our first liveblog session on Day 3 of PubCon.
---
August 16, 2011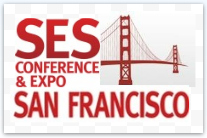 Moderator: Richard Zwicky, Independent Consultant,
Speakers:
Ray "Catfish" Comstock, Director of SEO, BusinessOnLine
Todd Friesen, Director of SEO, Performics
Rob Garner, Vice President Strategy, iCrossing
This has been a popular session for about the last 6 years and this year's panel looks to be a great group. Rob Garner will speak first today, then Todd Friesen and lastly will be Ray "Catfish" Comstock.
Rob will start us off today by talking about measuring SEO success. He shows a slide that says, "Paid vs. SEO: the 90/20 search budget conundrum". This basically says that 90% of the search channel budgets go to paid search while paid search only gives 20% returns. On the flip side, 10% of budgets go to SEO and those playing in the organic space will usually see about an 80% return on all revenue.
Read more of Meaningful SEO Metrics: Going Beyond the Numbers.
---
June 14, 2011
I like to think of SEO as being similar to farming. Not content farms, but actual farming. You plant some seeds and if taken care of properly, you can reap the benefits of your labor.
For most site owners, even if they've already reaped some of those benefits, I think there are five specific things they can do to help improve the results for their site: incoming links, defining your site's URL, Title tags, internal linking and analytics.
Read more of Harvest These 5 Types of SEO Fruit.
---
March 10, 2011
This session aims to answer how you can quantify your social efforts. Chris Sherman starts by saying he's seen a number of false metrics in measuring social media. The same rules don't apply in social as they do in SEO. Let's learn more about that now.
Read more from Analytics for Social Media
---
August 17, 2010
My humbling first attempt at live blogging, including Word freezing and losing half of Tami's excellent presentation. [Editor's note: That just means you've got a battle scar, Jonah! Welcome to the club. :) Liveblogging is rarely pretty.]
Moderator:
Bryan Eisenberg, SES Advisory Board and NYTimes Bestselling Author, bryaneisenberg.com
Speakers:
Tami Dalley, Director, User Experience Optimization, ROI Labs
Marty Weintraub, President, aimClear
Matthew Bailey, SES Advisory Board & President, Site Logic Marketing
First up is the always entertaining Marty Weintraub. Cha-Ching: Marty Weintraub, President, aimClear.
Conversion reports, Yes, you can. Cha-Ching.
How you organize the data and how you look at it is what really matters.
Read more of Deep Dive Into Analytics: When Bounce Rate No Longer Floats Your Boat.
---
June 9, 2010
It begins, my second day as a guest live blogger… Sitting next to @RickDeJarnette, Microsoft Bing Webmaster Center blogger and @ScottClark. Scott mentioned he wanted to be in a "daily practical session." Ready…
Presenter: Eric Gilmore, Group Product Manager, Bing
His Foundation
He shares how he got baptized into SEO, background as a corporate entrepreneur. Been at Microsoft for years and wanted to develop a world view of SEO from the publisher's perspective.
Read more of Bing Webmaster Tools At A Glance.
---
March 25, 2010
Moderator:
Anne F. Kennedy, SES Advisory Board, Founder & MP, Beyond Ink, FP & CMO, Joblr.net
Speakers:
Shari Thurow, Founder & SEO Director, Omni Marketing Interactive
Jeremi Karnell, Co-Founder & President, One to One Interactive
Susan Weinschenk, Chief of User Experience Strategy, Human Factors International
Ahh. One of Susan's favorite subjects. Shari Thurow is up first.
Continue reading Eye Tracking Research Update.
---
March 24, 2010
Have you ever heard Avinash Kaushik address an audience? It's like watching a firework. Sparkling, irresistible and filled with the wisdom of the ancients. Well, I suppose Web analytics doesn't go back quite as far as the pyrotechnics of 12th century China, but you know what I'm saying. I'll try to bottle some of that magic now.
Read more from Avinash Kaushik
---
March 23, 2010
Moderator:
Jeffrey Eisenberg, managing partner, BryanEisenberg.com
Speakers:
Jeff Gillis, product team, Google Analytics
Chris Knoch, director of SEM consulting, Omniture
David Sprinkle, director of paid search, Acronym Media
Continue Reading Deep Dive Into Analytics: When Bounce Rate No Longer Floats Your Boat
---
March 4, 2010
Moderator: Christine Churchill, President, KeyRelevance.com
Speakers:
Rich Devine, Director of Search, ZAAZ
Dennis Hart, Vice President, SE Jones, LLC
Ryan Lash, Vice President, Search, ymarketing
Ian Lurie, CEO, Portent Interactive
My last lunch of SMX West hit the spot. This session is sure to do the same. Dennis is up first.
Read more from Analytics Action Plans For PPC & SEO
---