Bing Archives - Page 2 of 4 - Bruce Clay, Inc. Blog
June 29, 2012
Bing has been aggressively courting the SEO community. Among Bing's moves to curry our favor is the recent Pheonix Update of Bing Webmaster Tools. And now Bing has introduced a link disavow protocol for handling pesky rotten links you just can't get removed.
Bing is creating an ecosystem around its services and meeting SEOs' demands is one corner of Bing's efforts. They're stoking the fires of demand by demonstrating the value of their search to a cool and tech savvy set and supporting a cashback rewards program for users. And the search engine is stimulating growth through the supply chain with continual improvements to search products and incentives site owners to create the best business experience on the web.
Read more of Bing, the SEO Friendly Search Engine.
---
June 20, 2012
June's SEO Newsletter is a Tools Edition. We've zeroed in on some new tools and features for SEO analysis we think you'll enjoy learning more about.
Our feature interview with Bing Webmaster Tools manager Duane Forrester goes Behind the Scenes of Bing Webmaster Tools Phoenix Update. Forrester explains Bing's efforts to assist the SEO community through the Phoenix Update.
In our Back to Basics article you'll Get to Know Our SEO Tools You Shouldn't Live Without. Get reacquainted with trusted tools for analyzing performance of your domains, pages, keywords and rankings, and meet powerful new tools launched this year.
Read more of SEO Tools Edition of the Newsletter: Under the Hood of Bing Webmaster Tools and the SEOToolSet.
---
June 13, 2012
Why does your business need a web design strategy focused on mobile conversion?
-By 2014, mobile internet usage will overtake desktop internet usage.
-Half of local searches are performed on mobile devices.
-More than a quarter of mobile phones in the world are smartphones.
-Just 1 additional second of load time can drop conversion on mobile devices by 7%.
Read more for mobile web design solutions and the future of mobile internet use.
---
June 5, 2012

Danny Sullivan welcomes Marty Weintraub to the podium. First he thought of a snarky title that sounds like he's trying to game Google but Identity, Feeds and Social PR is where he landed. If you want to impact personalized search, the best thing to do is be personal.
---
February 13, 2012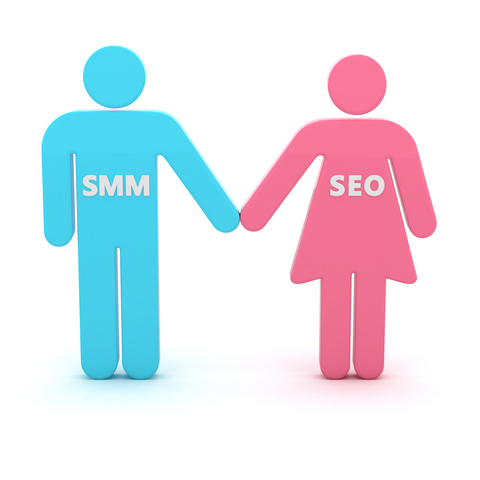 Bruce Clay Australia's SEO Factors and Trends report is out, packed full of information on the key factors in 2011 that impacted search engine optimization, including tips on how to address them, plus a look into 2012 trends. The 25-page report is a handy reference guide for professionals and business owners who want a high-level overview of the issues in search marketing that websites need to address to help shape Web marketing strategy. The report is free and available for download here.
Read more of Your Complete 2012 Guide for Tackling Important SEO Issues.
---
December 30, 2011
Day 3 of our "Best of Search Conferences 2011″ is upon us, and this post wraps up the series here on our blog. Looking through the coverage, one thing we can say for certain is that there are a ton of enthusiastic, brilliant people in the search marketing community who have a passion for sharing ideas. Thanks to all of them, and special thanks to the conference producers who offer a vehicle for these people to share knowledge with the community. Today's Day 3 coverage is all about exploring thought-provoking topics in the areas of understanding your audience, holistic marketing, online reputation management and branding, plus cutting-edge topics from this year's search marketing events. And don't forget to check out Day 1 and Day 2 if you happened to miss them.
Read more of Best of Search Conferences 2011: Day 3.
---
November 23, 2011
If you've been in the SEO field more than five minutes, you've likely become familiar with the informal "Black Hat"/"White Hat" classification system for SEO techniques. White Hat methods involve creating useful, original methodologies and content for humans, and then presenting that content so that search engines can find it and show it to whoever's looking for it. Black Hat techniques involve deceiving users and search engines in order to achieve rankings without providing long-term value and potentially causing the client harm.
Then there's a third category of techniques that don't fall easily into either the "white" or "black" category. They seem to exist at the borderline between the two, an ethical gray area, so they're referred to as "Gray Hat." The problem with Gray Hat techniques, however, is that they don't exist.
Read more of There's No Such Thing as "Gray Hat" SEO.
---
September 14, 2011
This session, part of the Big Picture track, will look at personalization in its incarnations at Google and Bing, and suggests what marketers should do in a personalized search world. Moderator: Danny Sullivan, Editor-in-Chief, Search Engine Land (@dannysullivan) Speakers: Jack Menzel, Product Management Director, Search, Google (@jackm) Stefan Weitz, Director of Search, Bing (@stefanweitz) I'm […]
---
June 8, 2011
Morning! The days are quickly blending together in a flurry of dinners, lunches, drinks, parties, sessions and conversations.
Today we have Stefan Weitz, director at Bing (which, by the way, hosted a somewhat misplaced hip hop act at their party last night) who will discuss the significance of social and the Web.
Read more of Keynote: Confluence of Social Data & Search — SMX Advanced.
---
August 23, 2010
Is it just me or did anyone else find it tough to stay up on search industry news with SES San Francisco flying by? Now, going through my feed reader, a number of important news bites are jumping out. Thought these might be worth sharing.
Google Streaming Search Test
Evidence of a test within Google search engine results shows the displayed results changing as a query is entered into the search box. One user reports that the Google home page automatically shifts from a search box on the predominantly white page to a results page with ads as a query is entered. Such instant preview search technology is also called "incremental search."
Read more of Search and Social News Bites.
---