Bing Archives - Page 2 of 5 - Bruce Clay, Inc. Blog
January 20, 2015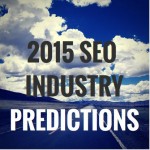 Since 2006, Bruce has posted annual predictions of what he expects will jostle the SEO and Digital marketing industry in the year to come. What follows are 9 predictions by Bruce Clay on mobile, local, video, voice search, and shifts among the Internet's dominant players.
Mobile use has surged to 50 percent of U.S. Internet access. Bruce predicts mobile results satisfaction will become the search engines' priority, and the battleground for Bing and Google's final search market share showdown.
Local results will be the next page-one real estate that search engines look to monetize. Expect enhancements to local listings such as coupons and photos ━ for a fee.
Google will introduce an ecommerce product or platform to strengthen consumer use of Google for product searches, as Amazon threatens Google's PPC revenue.
For more on how and why this all happens and the big picture that ties it all together, read Bruce's 2015 Predictions for the SEO Industry.
---
October 2, 2014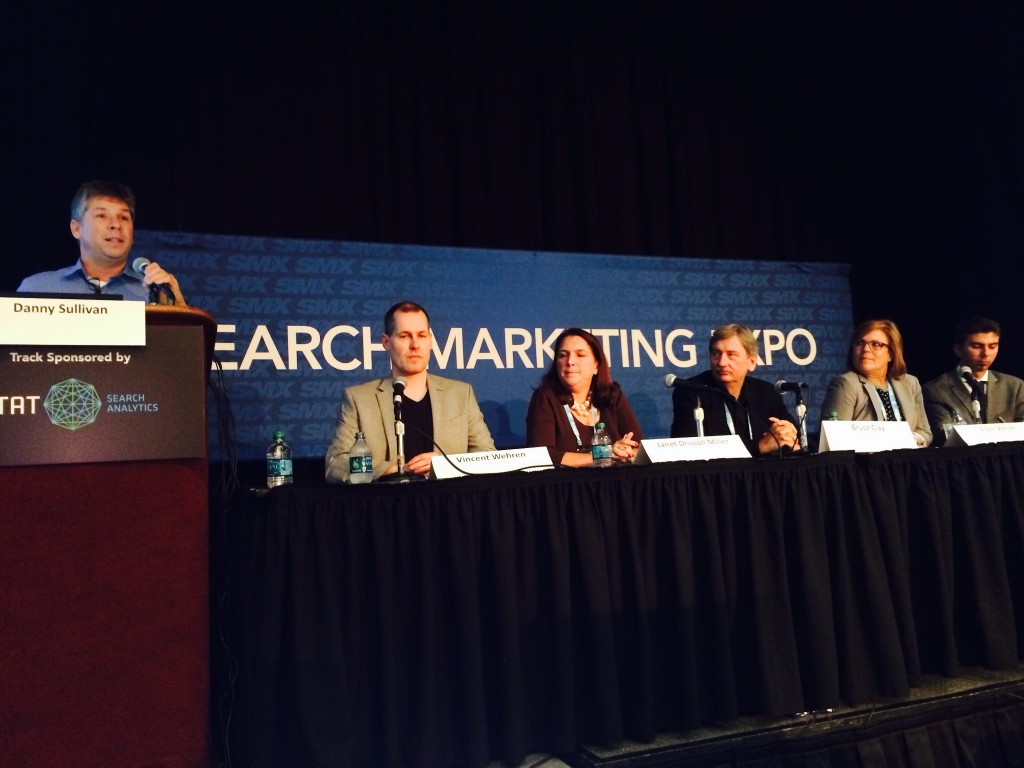 BREAKING NEWS: Google says Penguin Update could come next week.
When Danny Sullivan and an audience of search marketers have a public forum to ask questions of Bing and Google reps and search marketing industry veterans, you can learn something. Here's a snippet from the session that just happened at SMX East:
Danny Sullivan: "When can we expect that overdue Penguin update, Gary?"
Gary Illyes (Webmaster Trends Analyst, Google): "Soon. Very soon. Maybe next week."
Read the rest of this frank, PowerPoint-free Q&A session to learn why Gary Illyes called the next Penguin a "delightful update." Moderated by Danny Sullivan, this highly-engaged discussion, fielded a range of questions, from SMX first-timers to seasoned search veterans.
Read SMX East Liveblog: At Meet the Search Engines Session, Google Says Penguin May Come Next Week
---
July 11, 2014

A few changes to the Bing Ads user interface are rolling out and we got a walk through of them earlier this week. If you're managing paid search campaigns on the Yahoo Bing network, expect to see these tweaks to your UI in the coming weeks.
Exclude 0-Click Terms in Search Terms Report
Bid Estimation Workflow Enhancements
New Delivery Statuses
Read 3 Enhancements to Bing Ads Manager Rolling Out Now
---
June 19, 2014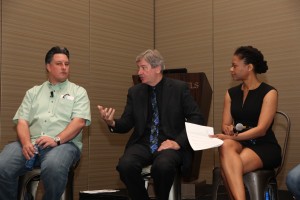 Tonight Bruce Clay joins Bing's Duane Forrester, aimClear's Marty Weintraub and Message Medium's Maisha Walker for an evening of audience-driven Q & A in Chicago at Search + Social: The Future of Your Business Online (an interactive event powered by Bing and Inc.). Attendees will ask these Digital marketing leaders anything and everything pertaining to search engine optimization, content strategy and social media marketing.
Last month the Search + Social panel kicked off with at Inc. Magazine's 3-day Grow Your Own Business Conference in Nashville. The Search + Social panel was such hit that when the session broke for lunch, a third of the audience stayed in their seats, hands raised and pens poised for more answers — the Q & A continued for an hour and a half past the session's end!
Read more of SEO Questions Answered in Real Time at the Search + Social Panel.
---
October 3, 2013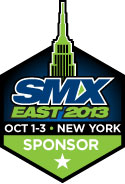 Keywords have been a hot topic of discussion, especially since Google turned all organic keyword referral data into (not provided) a week ago. These speakers are going to tell us about keyword research and planning tools, the Google Keyword Planner tool and the Bing Ads Intelligence Excel add-on, plus some suggestions for how to piece together the lost (not provided) keyword data.
Read more of Keyword Tools from Bing and Google, Plus (Not Provided) Workarounds.
---
June 12, 2013
Bing's Gurdeep Singh Pall would like to share a facet of Bing we may not be familiar with. Search over the last decade has been driven by keywords. The idea of typing keywords into a search box is soon going to be outdated. Proactive notifications and natural interaction with devices is going to be the new model and technology is catching up.
Whenever there's a user interacting with a surface, users will want info, insight and task completion right there. The app and device being used will tap into Bing search rather than having to move back to the browser.
Read more of SMX Advanced Keynote: Gurdeep Singh Pall #2KEY
---
December 17, 2012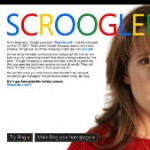 A couple weeks ago, Bing began running their "Scroogled" campaign in "an attempt to tell people not to get screwed over by Google this holiday shopping season". Or in reality, a new way to draw attention to themselves by calling out their largest competitor.
While I'm not going to get into the merits of spending thousands of dollars on a hypocritical ad campaign, I will say this isn't the first time we've seen a company do this and it certainly won't be the last. So why not look at the positive side? Results!
When it comes to bad-mouthing competitors, one of the biggest benefits is the boost to your company's SEO efforts through links & SERP real estate.
Read more of Scroogled: The SEO Benefits of Bad-Mouthing a Competitor.
---
June 29, 2012
Bing has been aggressively courting the SEO community. Among Bing's moves to curry our favor is the recent Pheonix Update of Bing Webmaster Tools. And now Bing has introduced a link disavow protocol for handling pesky rotten links you just can't get removed.
Bing is creating an ecosystem around its services and meeting SEOs' demands is one corner of Bing's efforts. They're stoking the fires of demand by demonstrating the value of their search to a cool and tech savvy set and supporting a cashback rewards program for users. And the search engine is stimulating growth through the supply chain with continual improvements to search products and incentives site owners to create the best business experience on the web.
Read more of Bing, the SEO Friendly Search Engine.
---
June 20, 2012
June's SEO Newsletter is a Tools Edition. We've zeroed in on some new tools and features for SEO analysis we think you'll enjoy learning more about.
Our feature interview with Bing Webmaster Tools manager Duane Forrester goes Behind the Scenes of Bing Webmaster Tools Phoenix Update. Forrester explains Bing's efforts to assist the SEO community through the Phoenix Update.
In our Back to Basics article you'll Get to Know Our SEO Tools You Shouldn't Live Without. Get reacquainted with trusted tools for analyzing performance of your domains, pages, keywords and rankings, and meet powerful new tools launched this year.
Read more of SEO Tools Edition of the Newsletter: Under the Hood of Bing Webmaster Tools and the SEOToolSet.
---
June 13, 2012
Why does your business need a web design strategy focused on mobile conversion?
-By 2014, mobile internet usage will overtake desktop internet usage.
-Half of local searches are performed on mobile devices.
-More than a quarter of mobile phones in the world are smartphones.
-Just 1 additional second of load time can drop conversion on mobile devices by 7%.
Read more for mobile web design solutions and the future of mobile internet use.
---